There's no shortage of unique places to stay in Oregon. We cover so many awesome little places to rest your head at night at That Oregon Life, and here's yet another hidden little gem you may want to check out in the near future.
If I was road trippin' with someone, I feel like this little caboose would be the perfect little place to stay for the night. The caboose sits behind an original train depot built in 1906, just a mere 3 minutes from town. After being vacant for a number of years, they have put in the work to make this a very livable awesome place to vacation.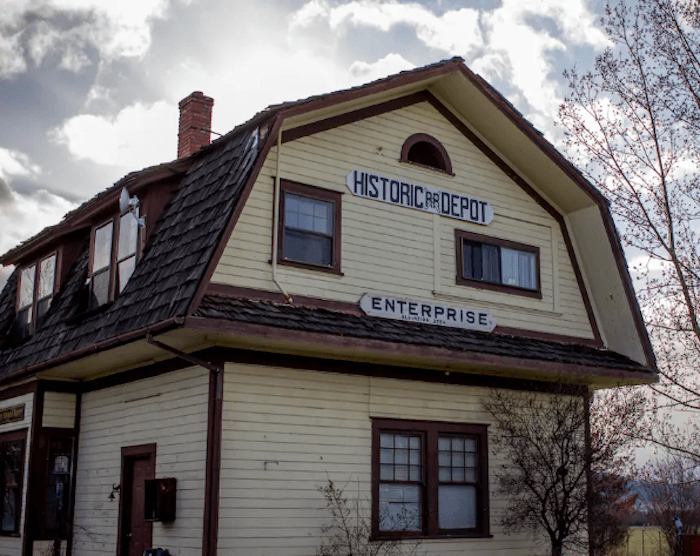 The property is also shared by a tipi and a 1970s camper, so expect other campers to share the area. Located in Joseph, Oregon, you will enjoy incredible views of the incredible Wallowa Mountains. The Wallowas, which you can read more about here, is often referred to as the Swiss Alps of Oregon.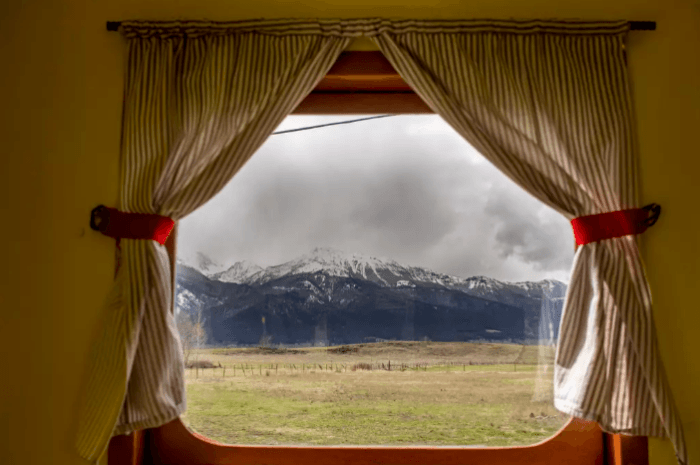 The 2 bedroom tiny house caboose in beautiful Joseph, Oregon, sleeps up to 4 adults with one comfy double bed, complete with a memory foam mattress.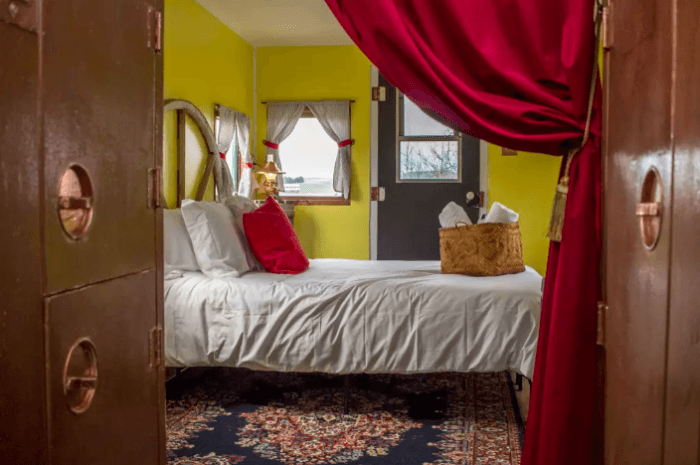 The other room, perfect for your little ones, includes two adorable bunk beds.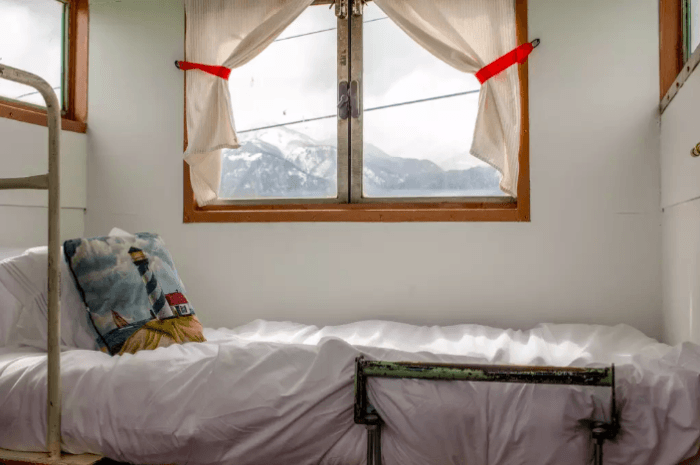 But don't take our word for it on how awesome this place is, just read a couple of the reviews over at Airbnb:
From Katie:
The caboose is such a cozy place to stay! We were only there for one night but the comfy beds and super soft linens were much appreciated after backpacking in the Wallowas- and the outdoor shower was an awesome addition!
From Craig:
Leita, Amy, and Autumn created a wonderful, unique place to stay. Their hospitality is top-notch and the caboose is well-equipped with a very comfortable bed and nice touches to make your stay comfortable. Obviously, the location near Joseph and the Wallowas is the main draw, but after a day of playing outdoors, this was a great place to come ¨home¨ to.
The vintage train room features beautiful and cheerful decor. I love this little antique lantern with the painting in the corner!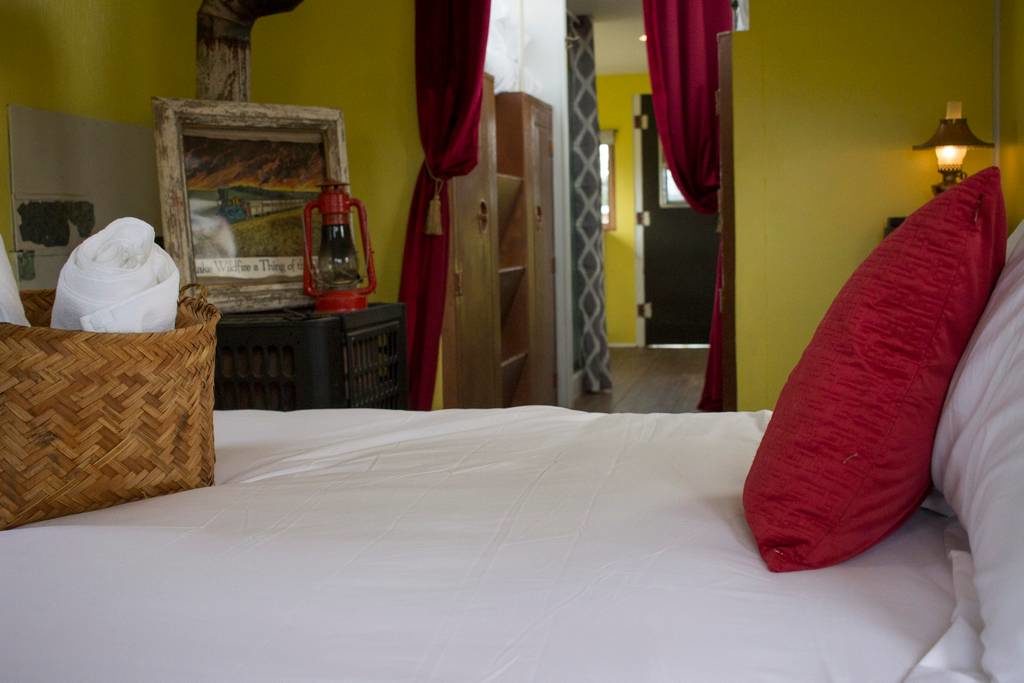 The main bedroom includes a double bed with a super comfy memory-foam mattress. The caboose is completely self-contained with everything you need for your stay - a fridge, stove top, shower with rainfall shower head and toilet.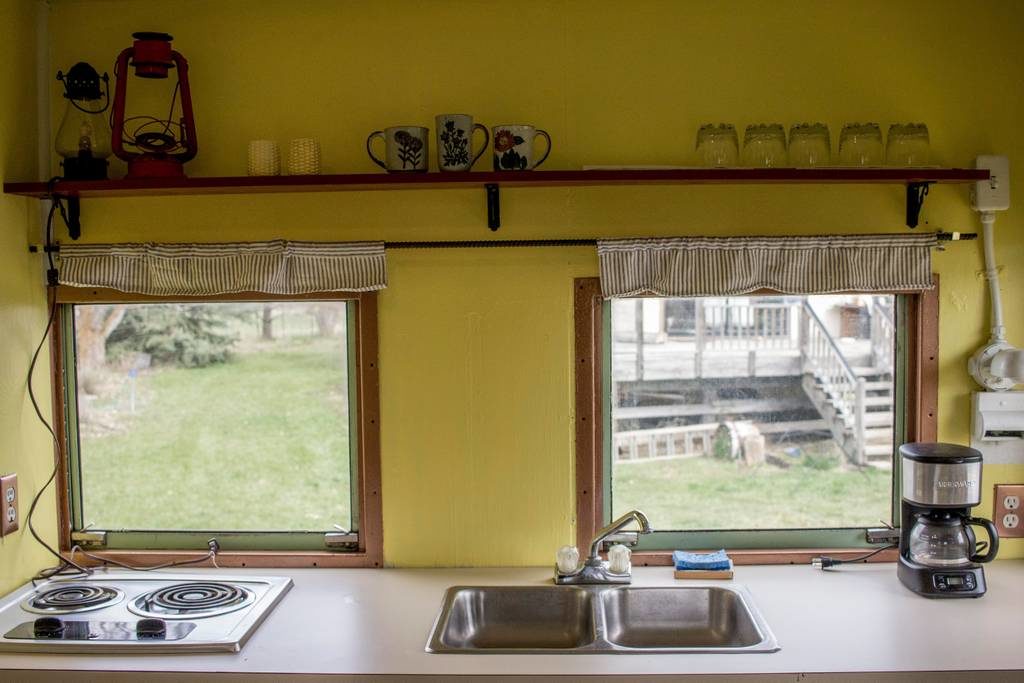 After hiking, and/or visiting the adorable little town full of art galleries and unique shops, this is a great place to retire for the night. For more info on rates and to book a stay, head over to Airbnb for more.
Looking for more unique places to stay? Check out this awesome list of more unique overnighters in Oregon.