Wallowa Lake is easily one of the most beautiful spots in the State of Oregon. Two Pleistocene-era glacial lateral moraines form the 3.7-mile long, 3/4 mile wide, 299-ft. deep ribbon lake's west and east shores. A terminal moraine—the end of the glaciers' path—forms the lake's north end. The Wallowa River flows into Wallowa Lake from the south end through a small community of vacation homes, lodging, restaurants, and other small businesses. From that point, the water (so pristine that some residents still use it as a drinking source) begins its journey to the Columbia River and the Pacific Ocean. At an elevation of 4,372 ft. above sea level, Wallowa Lake is sometimes known to freeze solid in winter depths.
Wallowa Lake is One of The Seven Wonders of Oregon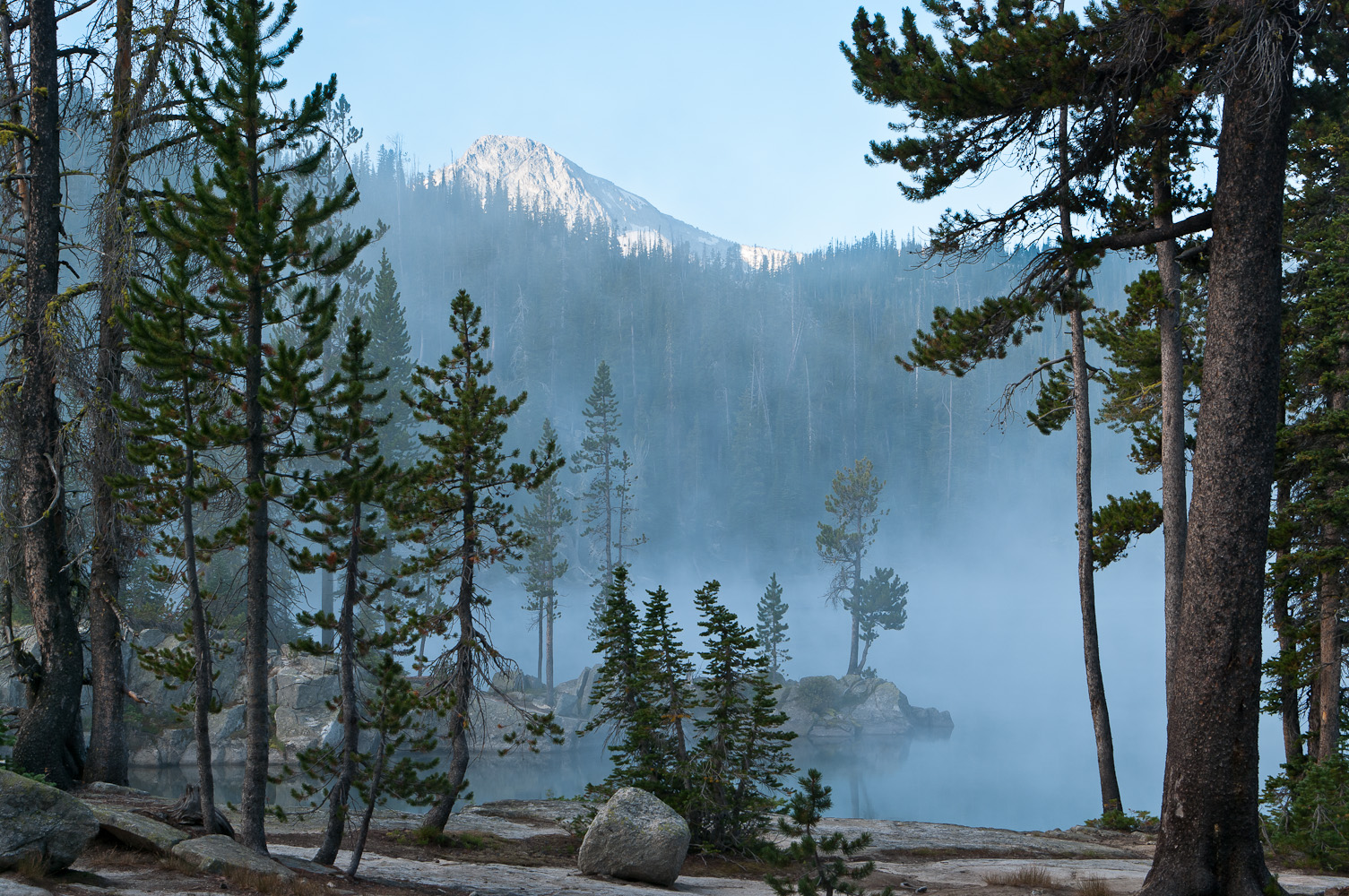 The lake is in good company amongst Oregon's other breathtaking natural wonders like the Columbia River Gorge and the Painted Hills. However, the wealth of doable activities here sets it apart from other places on the list. Endless opportunities for adventure at Wallowa Lake and the surrounding areas make it a top vacation destination year after year.
What the heck is a Wallowa?
Wallowa is a Nez Perce word for a fish trap built by Native Americans in the river just below the outfall of Wallowa Lake. These are the ancestral homelands of the Walwaáma ("People of Wallowa"). Just north of the lake lies the historic town of Joseph, named for father and son Old and Young Chief Joseph, leaders of their Nez Perce tribe.
---
Related: 10 Amazing Pacific Northwest Natives You Need to Know About
---
Wallowa may refer to the lake, the nearby Wallowa Mountains (commonly shortened to simply "The Wallowas"), the Wallowa River, the Wallowa-Whitman National Forest, and the small northeastern town of Wallowa further up Hwy. 82.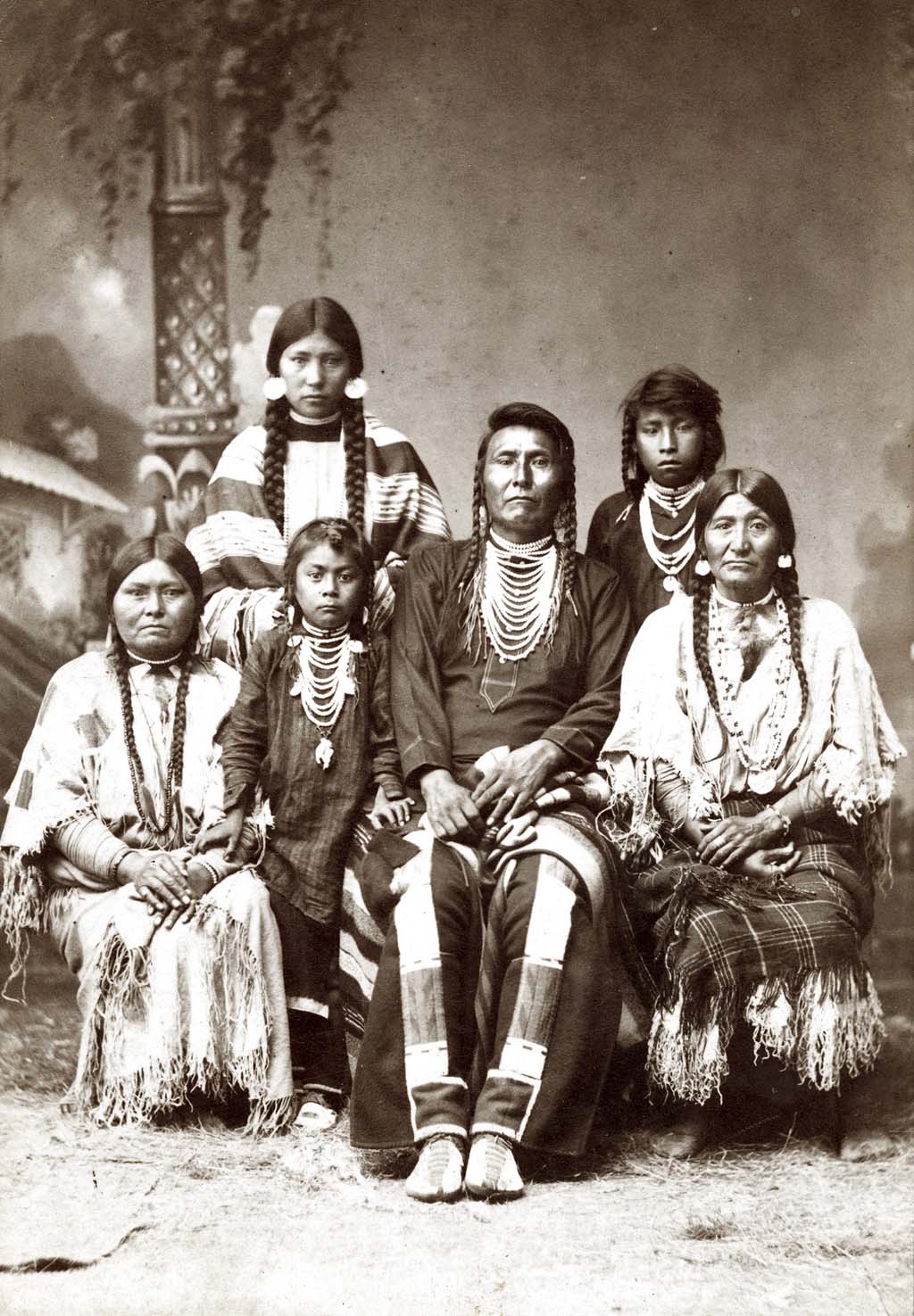 Your Comprehensive Guide to Wallowa Lake
---
Commonly referred to as the "Swiss Alps of Oregon," this incredible place offers everything for the whole family. On one fly-by-the-seat-of-my-pants solo adventure (my favorite kind) into Northeast Oregon, I had the pleasure of relaxing and hiking around the lakeshore for a few hours. This was early summer, and the lake was in flood from snowmelt runoff in the mountains. While you may think of Eastern Oregon as rather barren high-desert, the NE corner is beautifully forested, full of tiny communities, sprawling meadows, native history, and ghost towns.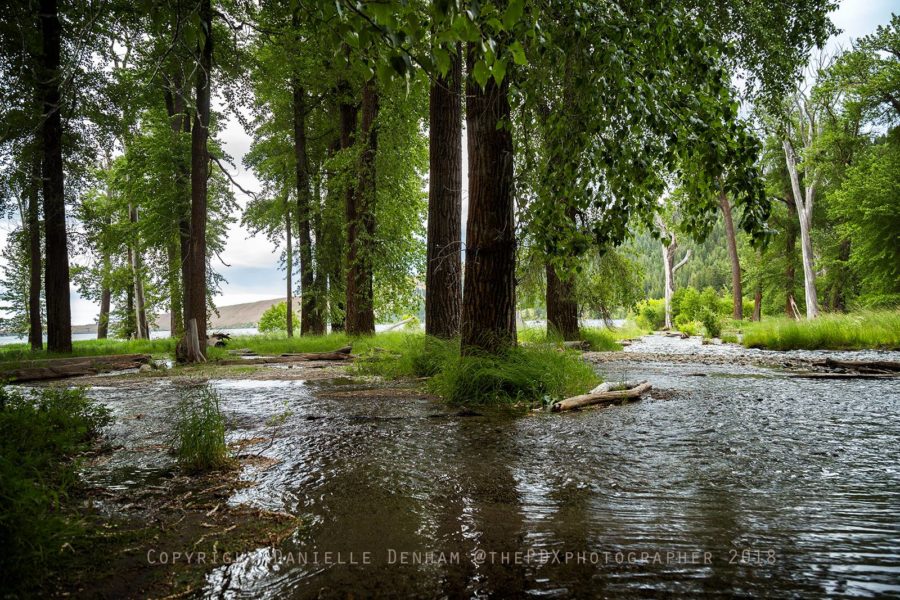 This guide will cover everything from camping, hiking, dining, and everything else we can think of to be prepared for your adventure to Wallowa Lake.
Why is The Wallowas called "The Swiss Alps of Oregon?"
Good question. To visitors of both Switzerland and Wallowa Lake, there is an old-world charm in each location, far-flung as they are from each other. The town of Joseph and the tiny community on the banks of Wallowa Lake have a Bavarian-inspired charm about them. You can take a jaw-dropping gondola ride to the top of nearby Mt. Howard, Oregon's very own Matterhorn. Nearby Terminal Gravity Brewing further caters to another alpine favorite: Beer.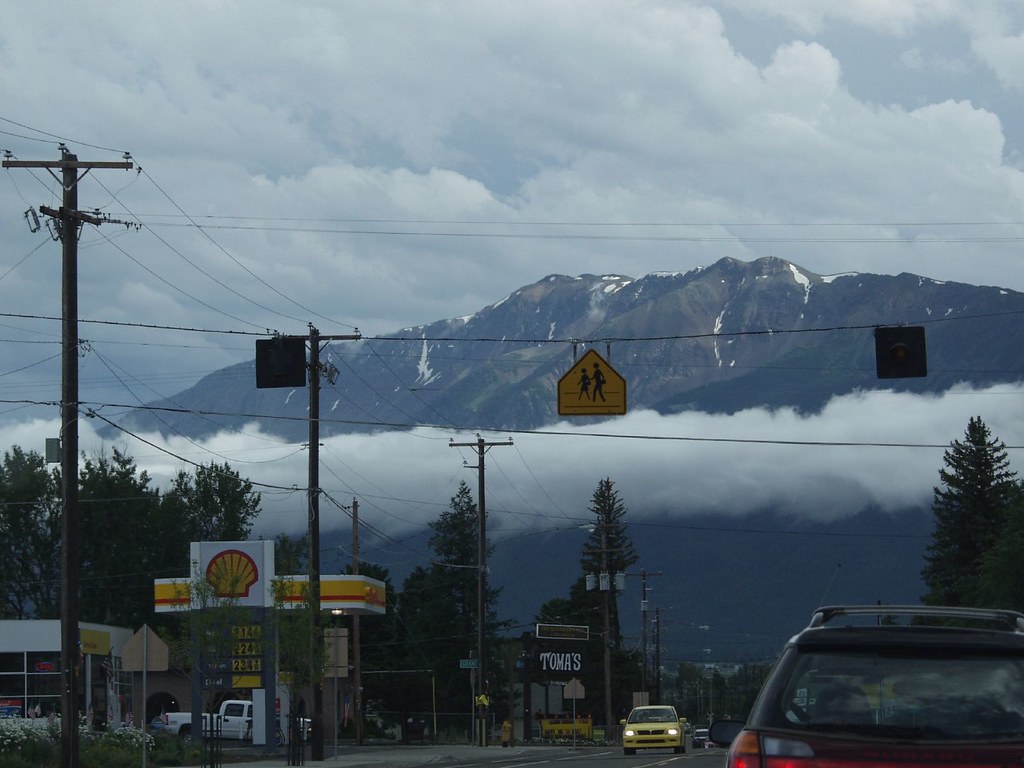 Joseph, Oregon and Wallowa Lake History
Wallowa Lake itself was formed by repeated periods of glaciation that began some 3 million years ago and ended around 15,000 BC. Over the eons, moraine lakes were carved out by the massive ice floes. These deposited erratic rock formations and granite boulders that approach the size of cars. Because of this, the area around Joseph was named 'Hah-um-sah-pah', by the Nimiipu (Nez Perce) Nation, meaning 'big rocks lying scattered around.'
The Nez Perce have oral histories regarding the formation of Wallowa Lake, and their people have inhabited the area since time immemorial. They were forced out of their lands in 1877 by the US government. In 2020 the Nez Perce reclaimed 148 acres of their ancestral homelands, including traditional fishing grounds and a meeting place; Am'sáaxpa, 'place of boulders'.
Today you may visit the gravesite and memorial to Old Chief Joseph on the road to Wallowa Lake. I myself stopped to pay my respects to this great man on my road trip of 2018.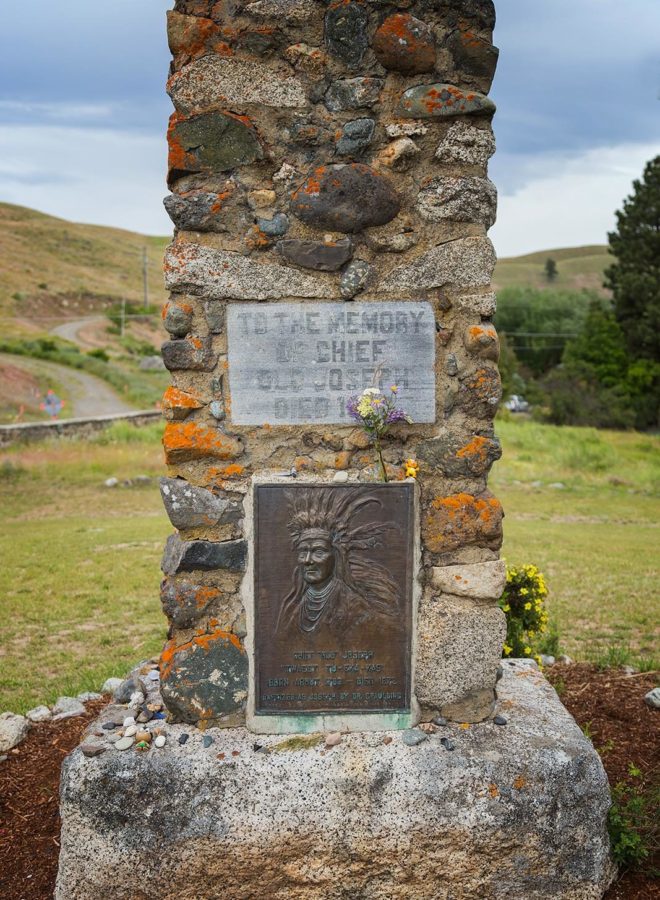 Just north of Wallowa Lake, the city of Joseph is a quaint tourist town, full of sculptures, art galleries, and hometown charm. Joseph was platted as a town in 1883, originally called Silver Lake. A famous bank robbery occurred here in 1896, but these days the city is much quieter until the holidays arrive. The city sponsors the annual Chief Joseph Days Rodeo in late July, Bronze, Blues and Brews in August, and Alpenfest in September. The latter is a Bavarian celebration that "resembles Oktoberfest but has more yodeling and alphorn playing"; definitely on my to-do bucket list for coming years.
Activities At and Around Wallowa Lake
---
Wallowa Lake Hiking
Google "Wallowa Lake hiking" and you're instantly met with a map of a multitude of options. To say this is a hiker's paradise is an understatement.

Trails range from easy jaunts around Wallowa Lake to thigh-bustingly intense treks into the Eagle Cap Wilderness and other glacial lakes.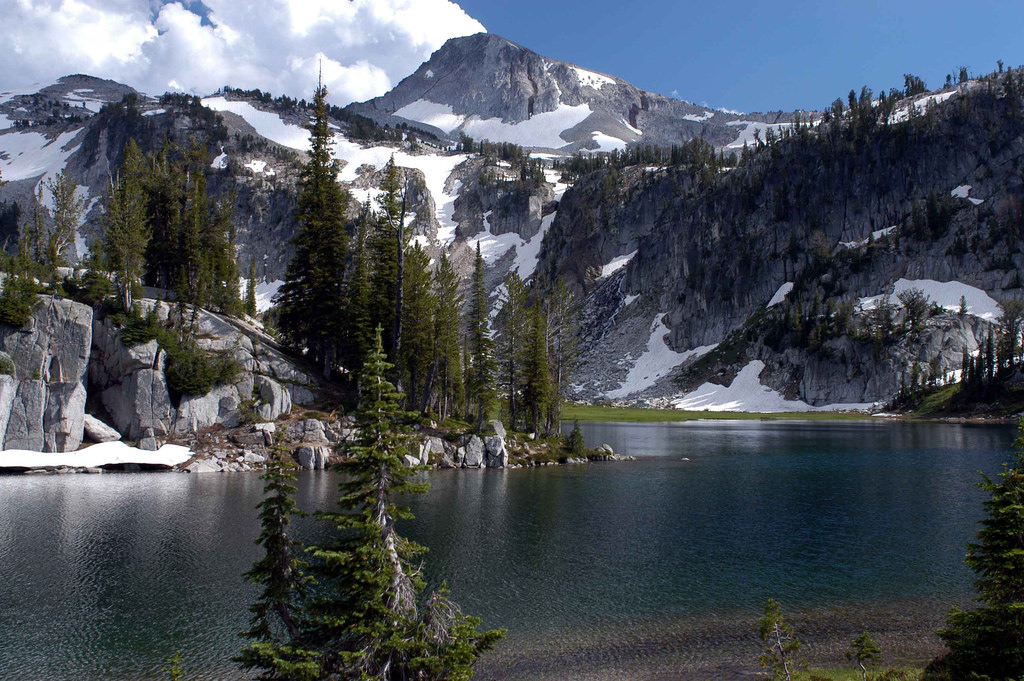 One favorite trail to start with is the aptly named Wallowa Lake Trailhead, gateway to BC Waterfall, Chief Joseph Mountain Trail, and the Eagle Caps. There are horse rentals, Wallowa Lake State Park, restaurants, lodging, and picnic facilities within a half-mile of the trailhead making this a perfect hub.
Wallowa Lake Fishing and Hunting
Big game hunting is allowed from late summer through mid-winter in the Wallowa Lake area. Check with the State of Oregon land management offices for information on hunting tags, permits, and what areas are open.
Nez Perce legends state that Wallowa Lake is inhabited by an 8-20 ft. long lake monster, which has in recent times been dubbed "Wally". This doesn't inhibit fishing, however. It may not be a giant lake monster per se, but massive Kokanee Salmon have been caught in Wallowa Lake. In fact, Ron Campbell of Pendleton, Oregon set two world records for the whopping monsters he pulled out of the chilly waters here; the latest in 2019 weighed in at a staggering 9 lb. 10 oz.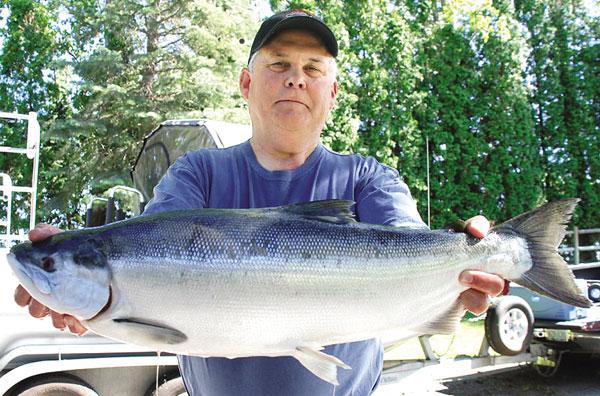 If giant salmon aren't your thing, Wallowa Lake also provides opportunities for Rainbow Trout, Brook Trout, Mackinaw, and Smallmouth Bass.
The Wallowa Lake Tramway
Ever wanted to take a gondola ride up a mountain? Me too. As a photographer, just thinking about the incredible image opportunities from the top of Mount Howard is enough to raise my blood pressure. On the day I visited, summer storms were brewing (common here as The Wallowas create their own weather patterns). 60mph wind gusts were a'blowing, preventing the tramway from running, but I fully intend on this experience for my next visit.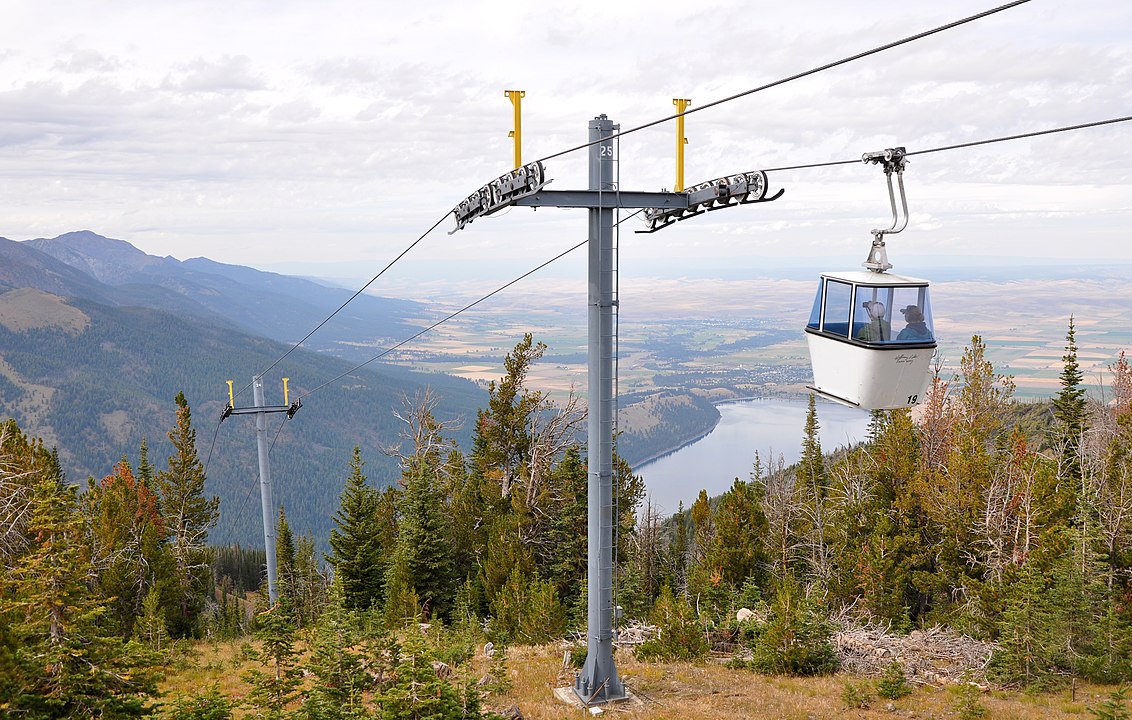 Since 1970, Wallowa Lake Tramway has been ferrying hikers and sightseers up the 3700-foot vertical ascent to the summit of Mt. Howard. From these lofty heights, it's a short walk to the Wallowa Valley and Royal Purple Overlooks where visitors are met with stunning vistas of the surrounding landscape.
If you're hungry after all that excitement, the tramway system has the Summit Grill restaurant available May, June, and September from 11 am to 3 pm and July and August from 11 am to 4 pm. At the 8,150-foot level of Mt. Howard, this is the "The Northwest's Highest Restaurant".
Iwetemlaykin State Heritage Site
About a half-mile north and adjacent to the Chief Joseph Memorial you'll encounter 62 acres of Sacred Land. Pronounced ee-weh-TEMM-lye-kinn, the name translates to "at the edge of the lake". Short trails with spectacular views of the Wallowa Mountains pass Knight's Pond, a cool summer oasis and peaceful respite for hikers. Look for spring and summer wildflowers during your walk. You also may catch glimpses of deer, fox, bear, and raptors.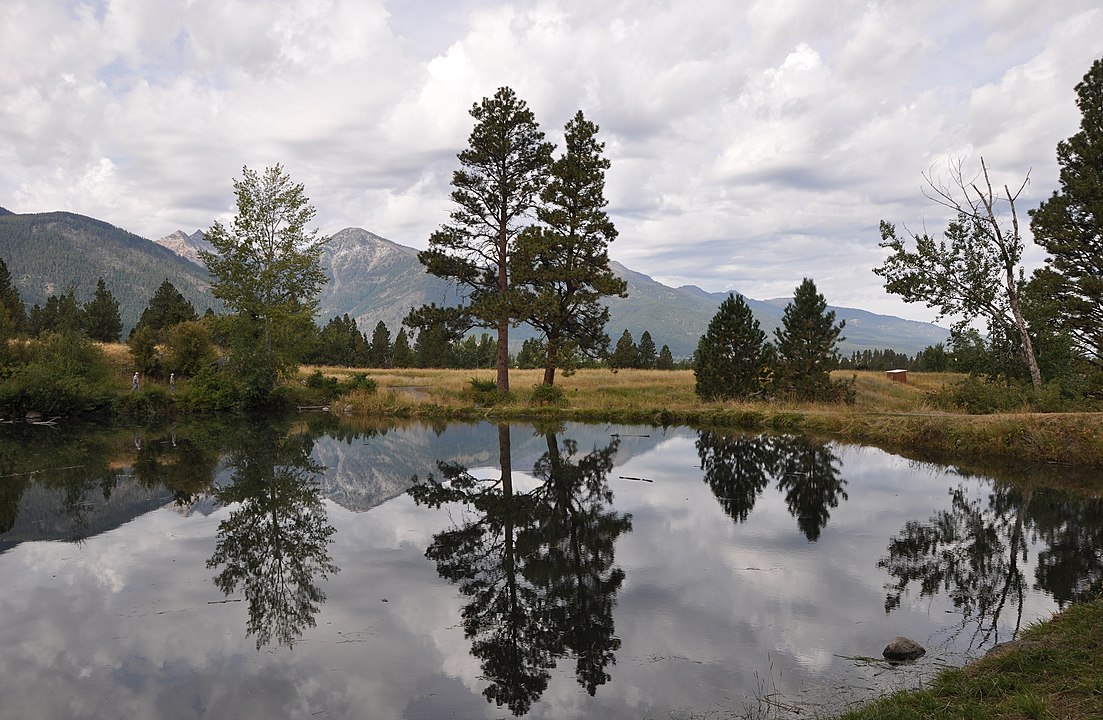 The site has been protected since 2009 through the efforts of The Nez Perce Tribe, the Confederated Tribes of the Colville Reservation, the Confederated Tribes of the Umatilla Indian Reservation, and area locals. The graveled trails here make for perfect casual jogging, hiking, and nature appreciation.
Wallowa Lake Horseback Riding
One of the most exciting ways to experience Wallowa Lake and the surrounding Eagle Cap Wilderness is from the back of a horse.
Horse Camps are available for use in the area to bring your own four-hooved companion or rent one for a fee from Wallowa Lake Pack Station or Del Sol Wilderness Adventures. Both offer a wide range of options whether it's your first time riding or you were born on the back of an equine. Take a four-hour day trip into the Eagle Caps, or a more intensive five-day adventure into the backcountry for the experience of a lifetime.
Cycling Wallowa Lake
Cycle Oregon states, "Somewhere in America there may be a more awe-inspiring ride than this climb to the Wallowa Valley. If so, we have not found it."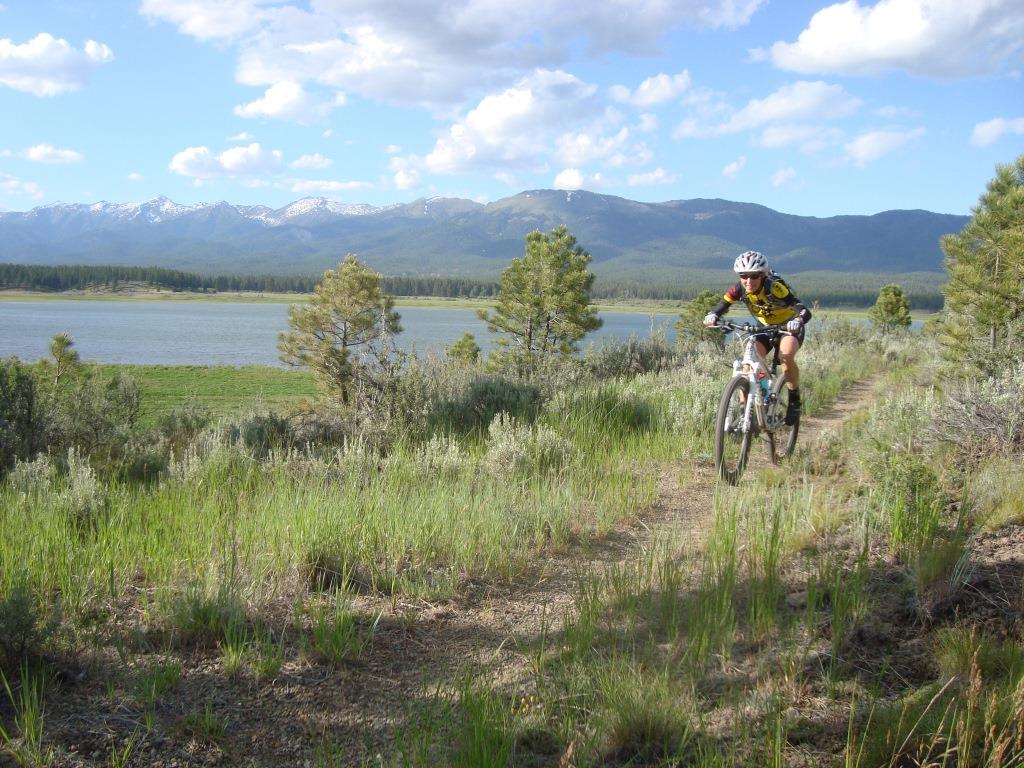 We highly recommend the above-linked Cycle Oregon website not only for ideas on where to ride, but also for their interactive map of routes and local areas to explore. Wallowa County itself has literally thousands of miles of trail, bike routes, and byways. No matter if you're a casual cyclist or hardcore enthusiast there's something here for everyone.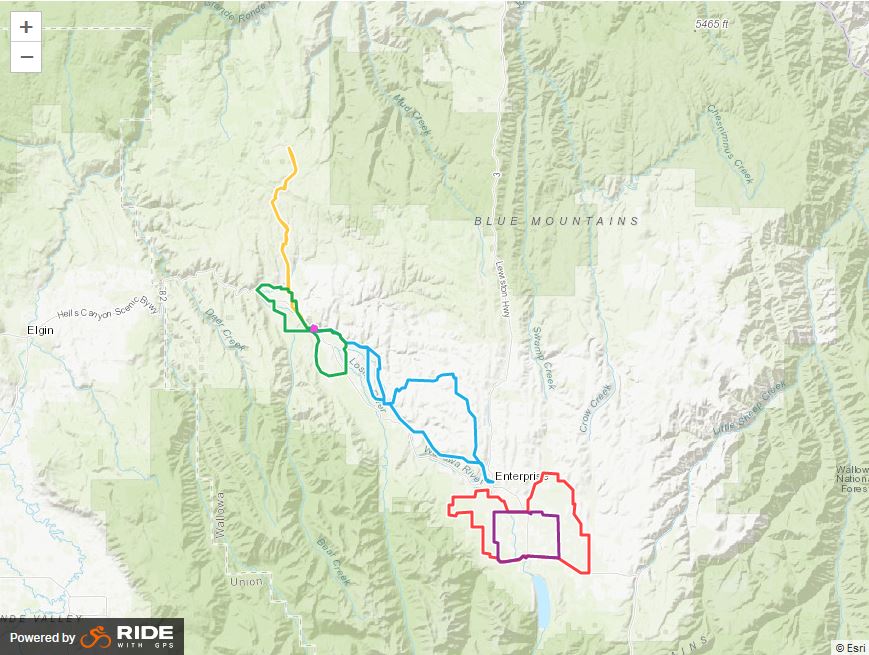 Wallowa Lake Birdwatching and Wildlife
As you would imagine, the diverse NE Oregon landscape makes for excellent wildlife-viewing opportunities. Avian species include eagles, osprey, geese, mergansers, various ducks, the occasional swan or loon, and a multitude of songbirds.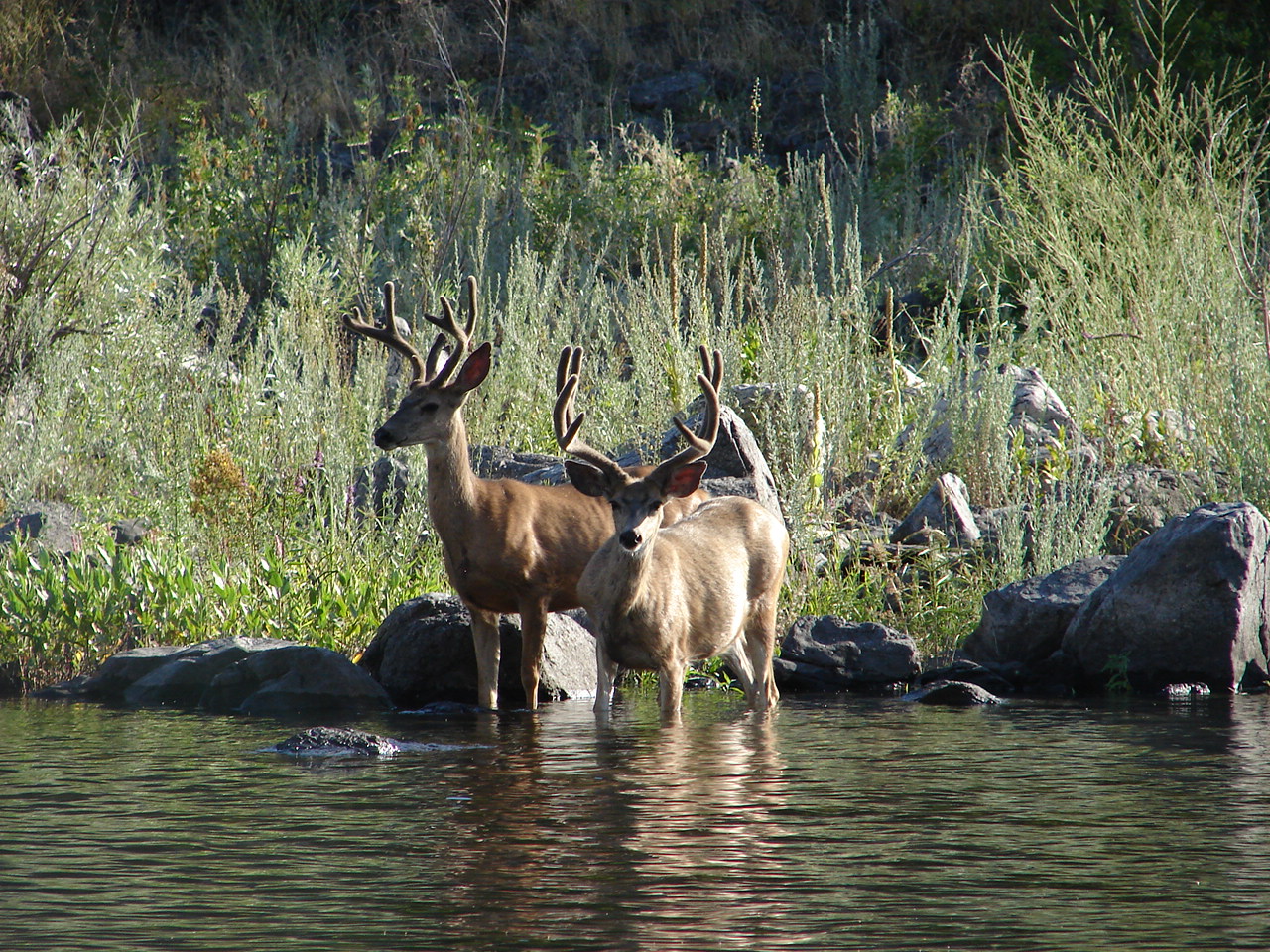 WallowaLake.net reports large mammals: elk, deer, and in the elevations above, mountain goats. Smaller mammals include various kinds of squirrels, skunk, martins, mink, fox and river otters. Coyotes, cougar, and black bear are somewhat common and reported wolf sightings are rare.
When I was exploring the nearby ghost town of Granite, a strong musky odor assaulted my nostrils. Creeping about fifty feet through the covered woodland on the hill above where I stood was a massive bull Roosevelt Elk. I was frozen in silent wonder, but so was the Cougar I glimpsed in the brush as I made tracks back to my car. No doubt the huge cat was silent for quite different reasons than I was. Speaking of ghost towns…
Ghost Towns near Wallowa Lake
The northeastern corner of Oregon has a high concentration of ghost towns, leftovers from the gold mining operations of days past. While mining is still very much alive in Wallowa County, the old towns' heydeys are long gone. Crumbling buildings, structures, and rusted old equipment remain.
---
Related: Maxville: The Oregon Ghost Town That Flouted Jim Crow
---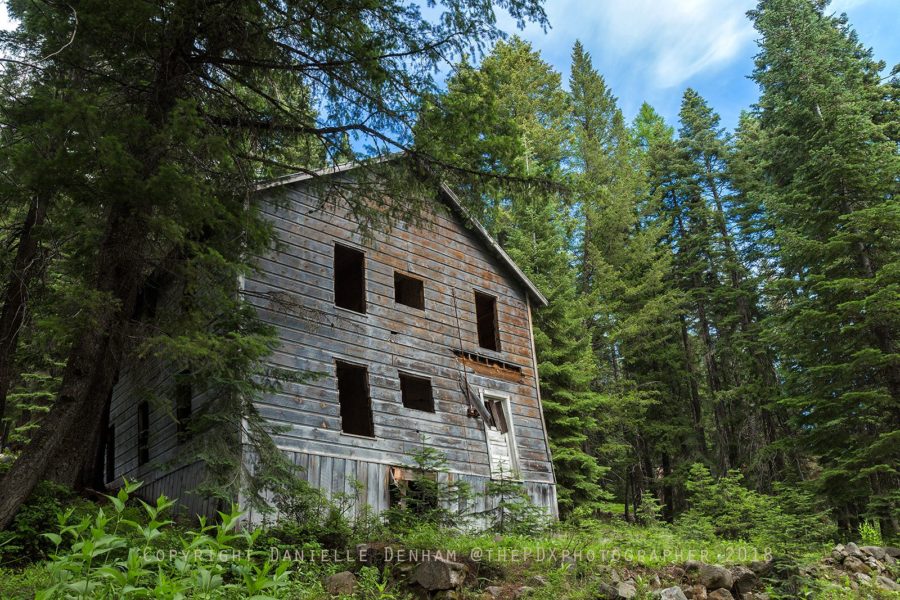 Some of my favorite ghost towns in the area can be explored by day-trips from Wallowa Lake. For some like Greenhorn and Bourne a 4×4 is HIGHLY RECOMMENDED, even during warmer months. Roads are not well maintained and can be rocky with the possibility of high-centering low-profile vehicles and passenger cars.
Wallowa Lake Stargazing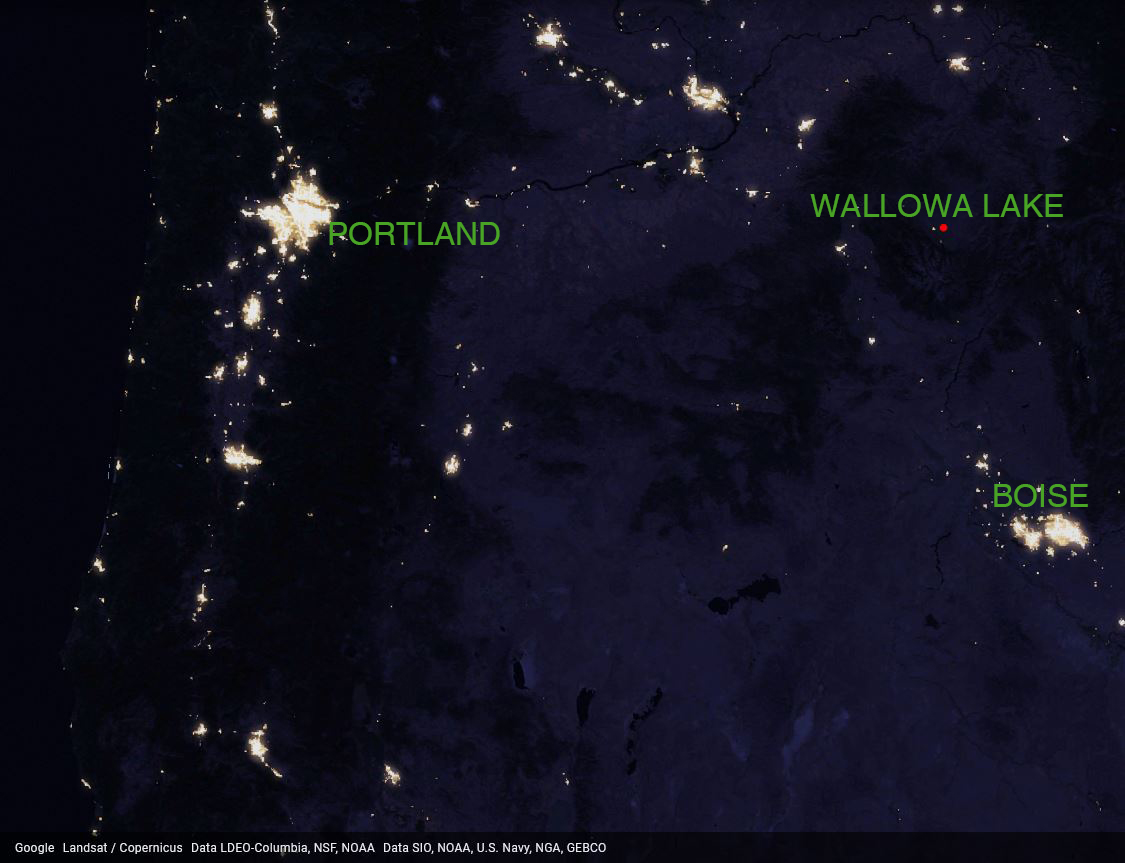 If you're into staring up at the night sky in wonderment at the vast universe, the Wallowa Lake area is a perfect location. The nearest "big city" lights are in LaGrande, miles and miles away.
Skiing, Snowboarding, and Snowshoeing at Wallowa Lake
Wallowa Lake isn't just for warm-weather activities. Take your pick of winter weather spots in the area where you can do all of the above, plus snowmobiling and cross-country. 'Fergi' even has its very own annual Sled Dog Race, held every January.
Wallowa Lake Camping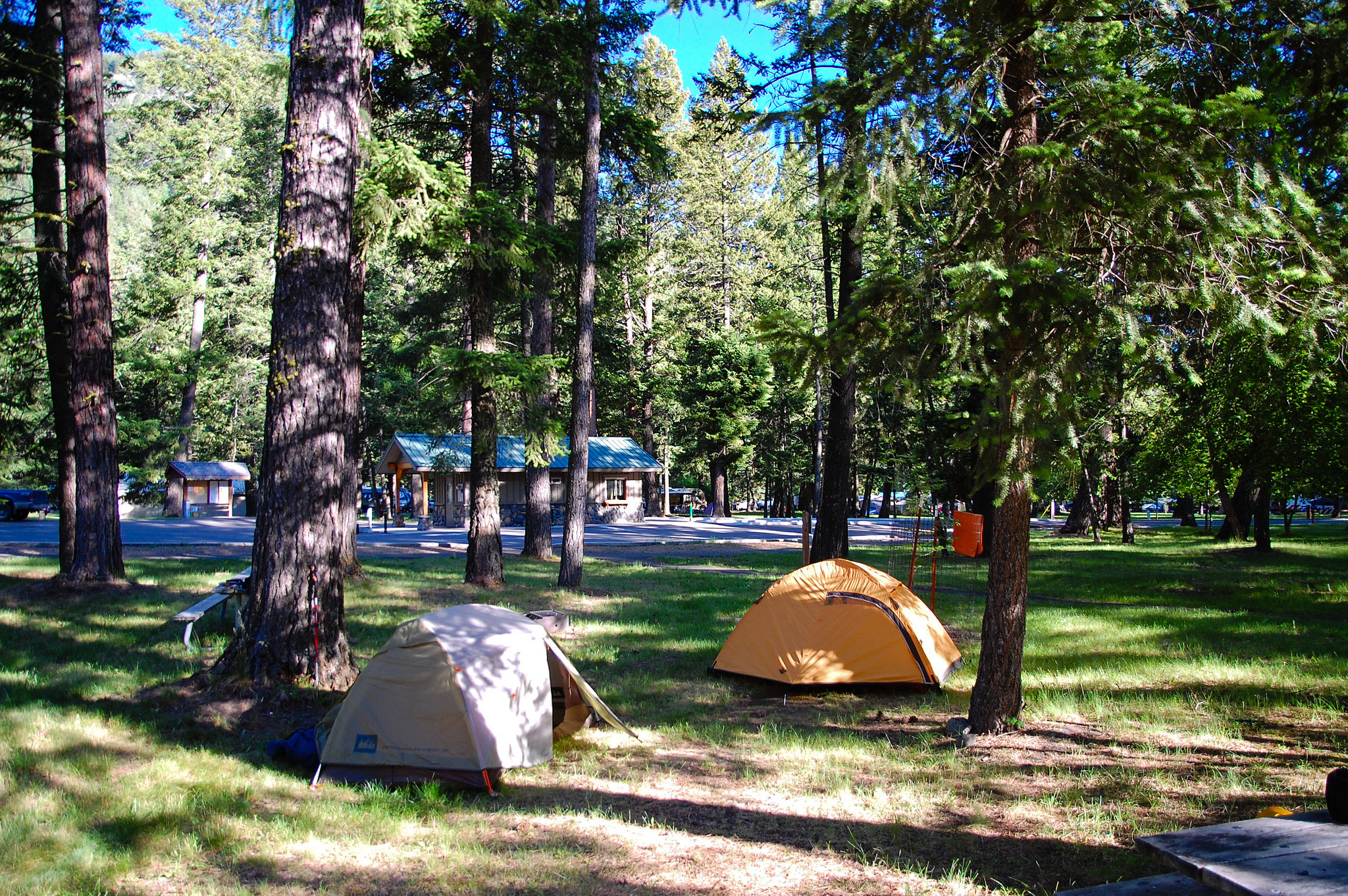 Wallowa Lake State Park is definitely the best camping spot in the area, and also the most accessible. It features:
121 RV Full-hookup sites (36 pull-through)

88 tent sites with water nearby

2 yurts

3 group tent areas

3 group picnic areas

Hiker/Biker camping

Hot showers and flush toilets

RV dump station

Playground

Firewood for sale
Reservations can be made up to six months in advance HERE.
---
RELATED: The Best Camping in Oregon: Our Top Campgrounds
---
Where to Stay Near Wallowa Lake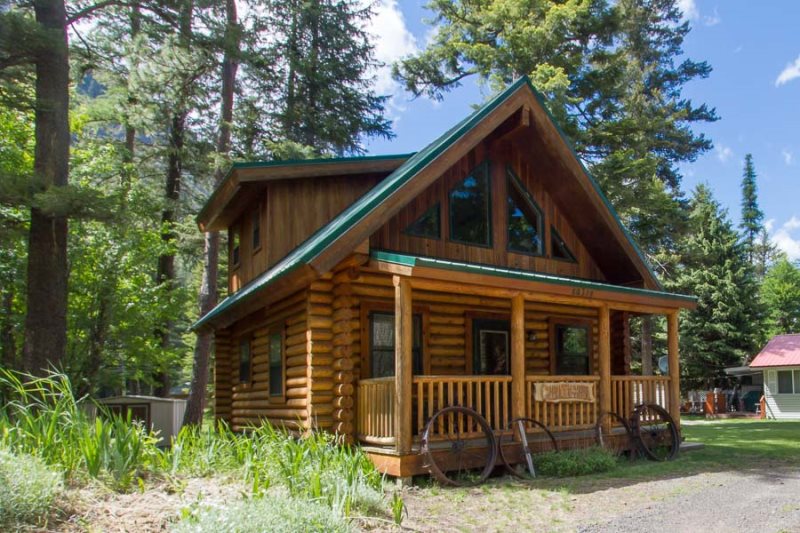 Lodging can be found ranging from on-the-cheap to more expensive depending on what you're looking for. On my road trip, for example, I wasn't looking to break the bank but wanted basics like WiFi. I chose the Indian Lodge Motel which was budget-friendly, clean, and busy with friendly bikers and other road trippers. Other favorite places to stay in the area are:
When is the Best Time to Visit Wallowa Lake?
To answer that question, it depends on what you're looking for. By this point in the guide, you've noticed that the activities at Wallowa Lake and surrounding areas are diverse and vast. There is something for literally everyone, any time of year.
Spring is generally temperate and rainy. In summer, days are long and warm and nights are cool. Day temperatures in July and August range from 80-95°F, dropping into the 40s at night. Fall is a beautiful time to visit with all the gorgeous autumn colors and fewer visitors. Warm fall weather can draw itself out clear to Halloween, with many days in the low 80's, making this usually-dry season a strong favorite of locals and visitors alike. Winter months are long and cold, with temperatures in January ranging from 10 to 25ºF during the day and dropping another 20 degrees at night.
If you're looking for a place to hike, explore, or take a perfect vacation, Wallowa Lake is the spot. Still not convinced this place is heaven on Earth? Here are a few more photos to sell you.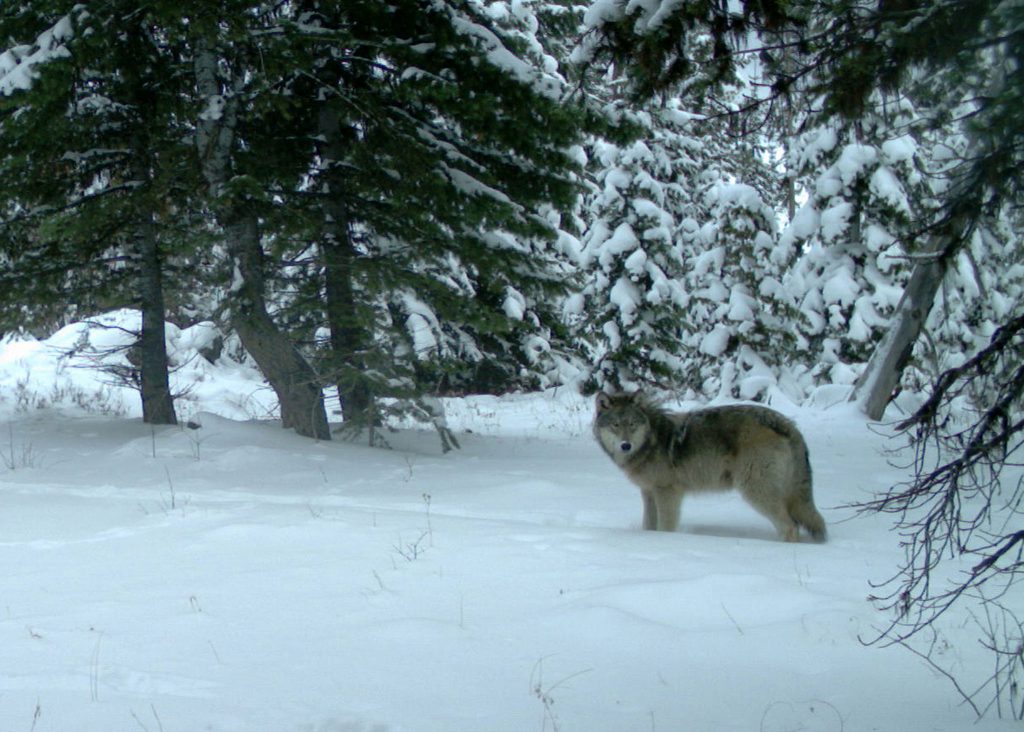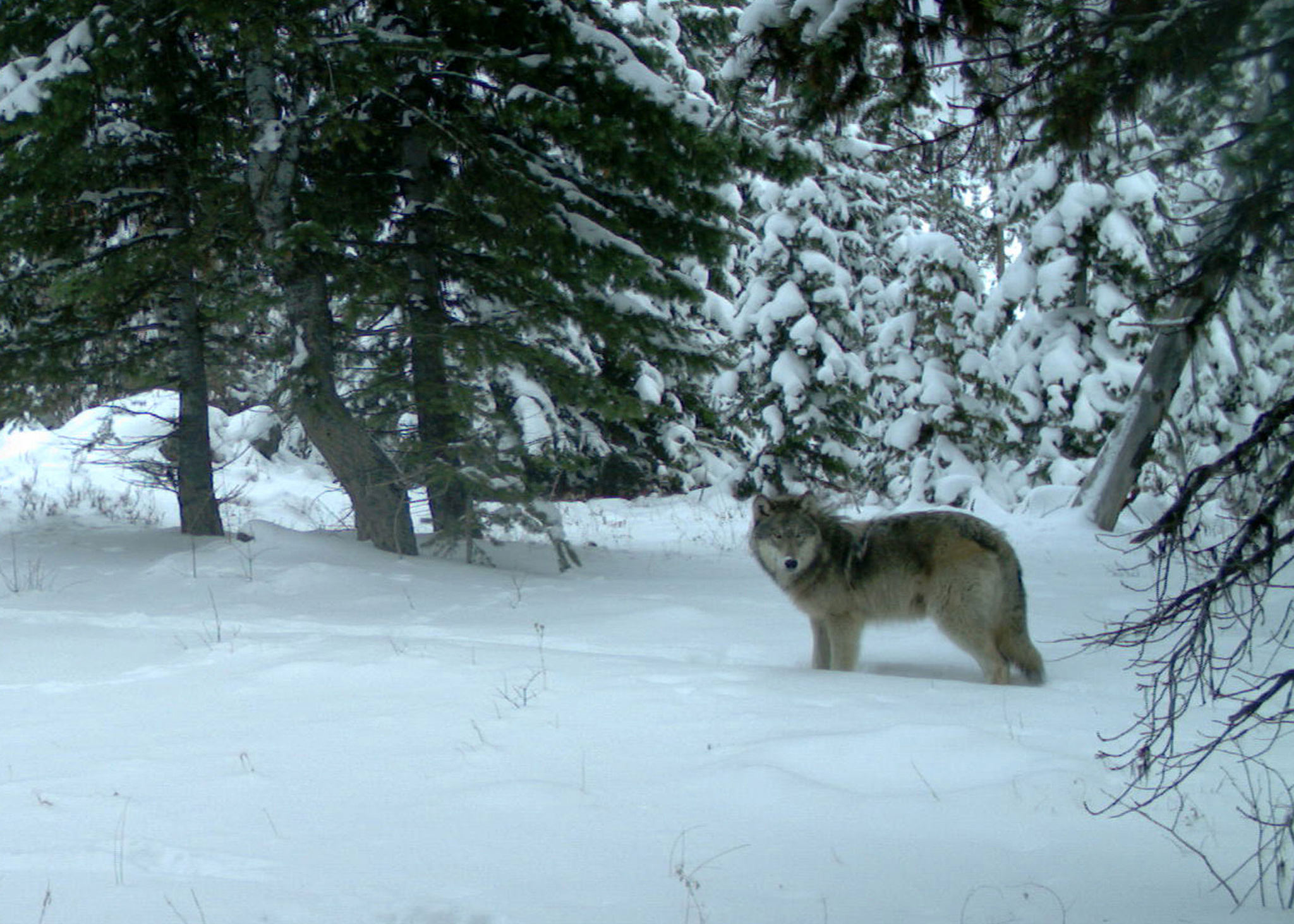 How to get to Wallowa Lake
From Portland, it's almost 6 hours, around 333 miles. We have included a map here to show you!