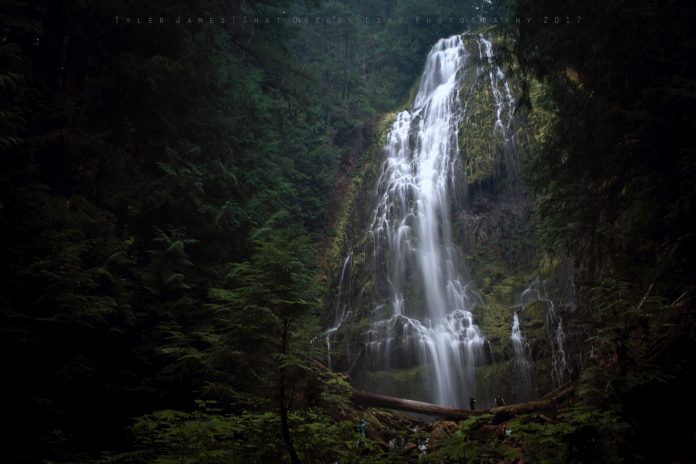 The Proxy Falls Trailhead is located in the Willamette National Forest, just a short distance from the Three Sisters Wilderness in Central Oregon. This stunning waterfall is just one of the many beautiful destinations within the forest and cascade mountains, making this loop trail a hiker's paradise.
The trail to Proxy Falls is a short hike, perfect for families and beginners, while offering breathtaking views of the falls and the surrounding natural beauty. The 225-foot falls plunging 225-feet below is said to be one of the most frequently photographed waterfalls in Oregon.
Sign up for monthly emails full of local travel inspiration and fun trip ideas. In each newsletter we'll share upcoming events, new things to do, hot dining spots and great travel ideas.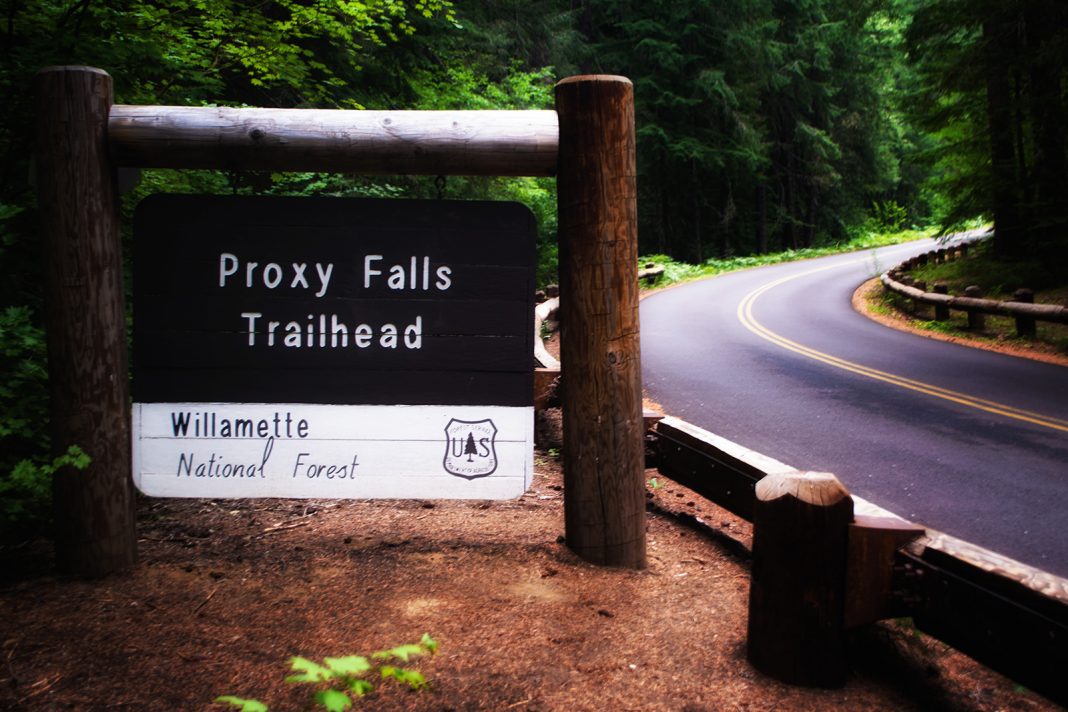 The forest is known for its diverse landscape, from towering evergreen forests to lush meadows and sparkling lakes. The Three Sisters Wilderness, named for its three volcanic peaks, is a particularly stunning area that draws visitors from all over the world. With so much natural beauty to explore, it's no wonder that Oregon is often considered one of the most beautiful states in the US.
---
RELATED: 23 Must See Waterfall Hikes Oregon You Can't Miss
---
For single parents like me, taking my kids out into nature is an important part of self-care. Whether I'm exploring the forests or hiking along the river, being surrounded by the sheer beauty of nature is incredibly calming and restorative.
Explore Proxy Falls Trailhead
I've been here a few times now, and it's without a doubt one of my favorite places to explore. In fact, I read an article not too long ago to suggest Proxy Falls is actually one of America's top 10 most picturesque waterfalls.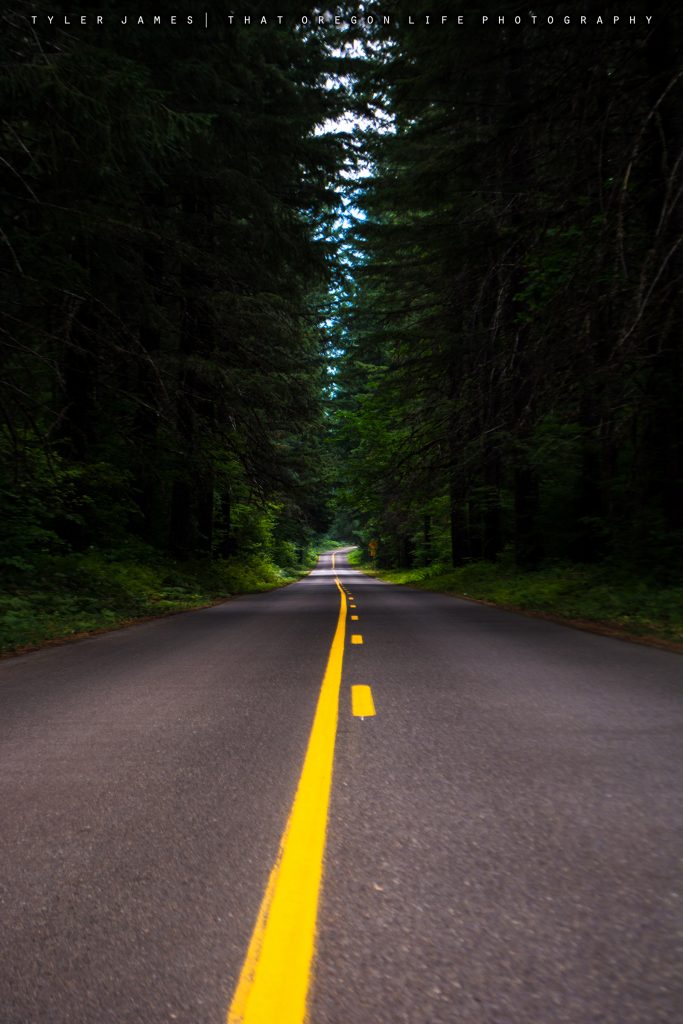 Traveling along the McKenzie River, you will find some of the most beautiful places you can adventure in Oregon – you'll definitely want to add this beautiful waterfall to your Oregon bucket list.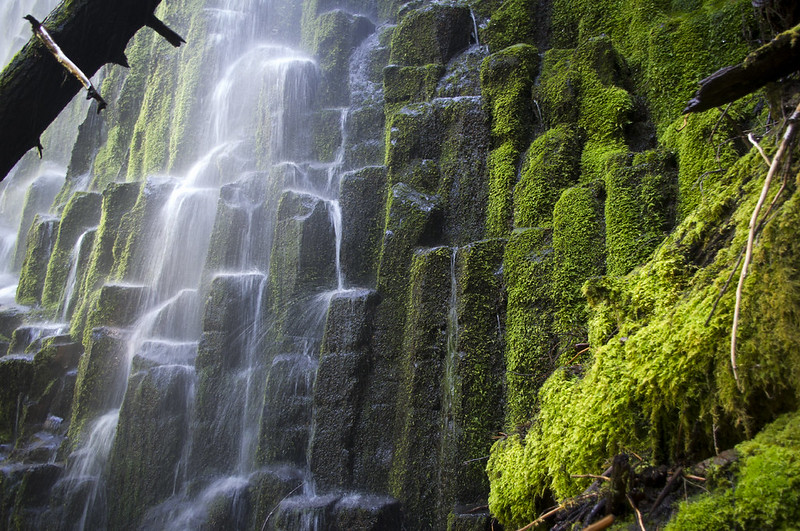 Proxy Creek is fed by springs on the shoulder of North Sister, breaking over a wall of columnar basalt liberally marinated in mosses. You will find two stunning viewpoints which give two different perspectives of the falls.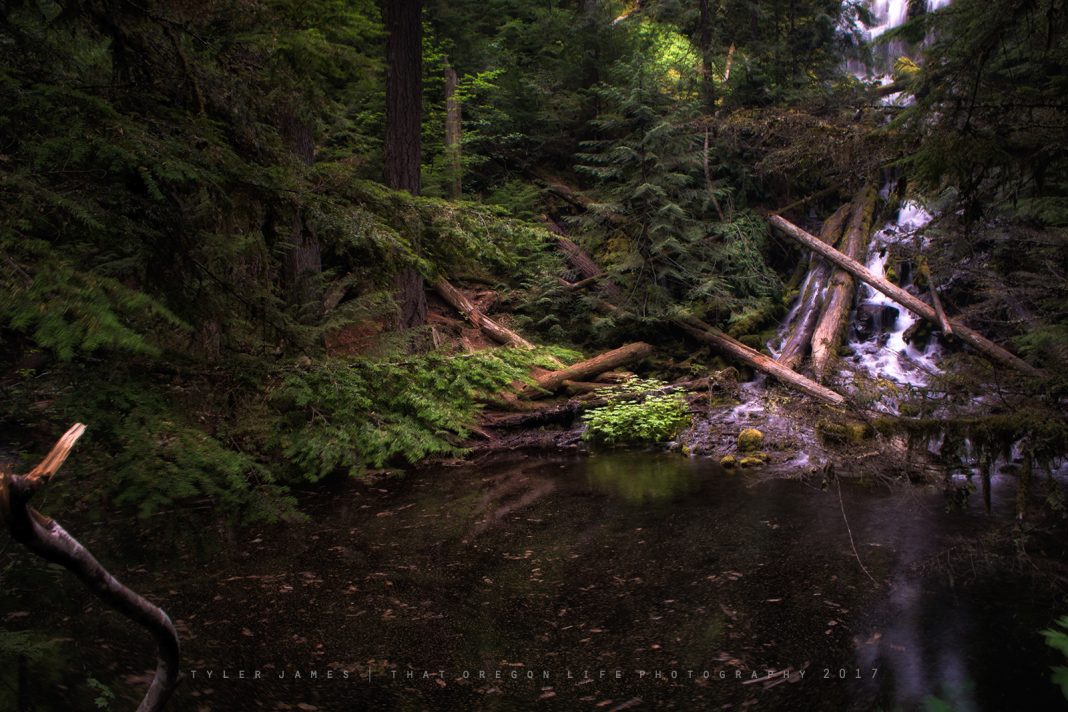 ---
RELATED: McKenzie River Trail: Hiking, Biking, Camping & More
---
Proxy Falls Hike
To start your journey, head over to the southwest corner of the parking lot, where you'll find the trailhead. The initial leg of the hike takes you through an ancient lava field, so you'll be navigating over hardened lava flows (talk about a unique hiking experience!).
As you make your way along the trail towards Proxy Falls, keep an eye out for a crucial point where the trail splits in two. This fork in the road presents you with two options – one leading to Lower Proxy Falls and the other continuing along the main trail towards Upper Proxy Falls.
Now, you might be wondering which path to take. Well, let me tell you – both options are absolutely worth exploring. So don't hesitate to take these short detours and check out both vantage points. Trust me, you won't regret it!
Taking the route counter-clockwise you will first come across the trail leading off to Lower Proxy Falls first.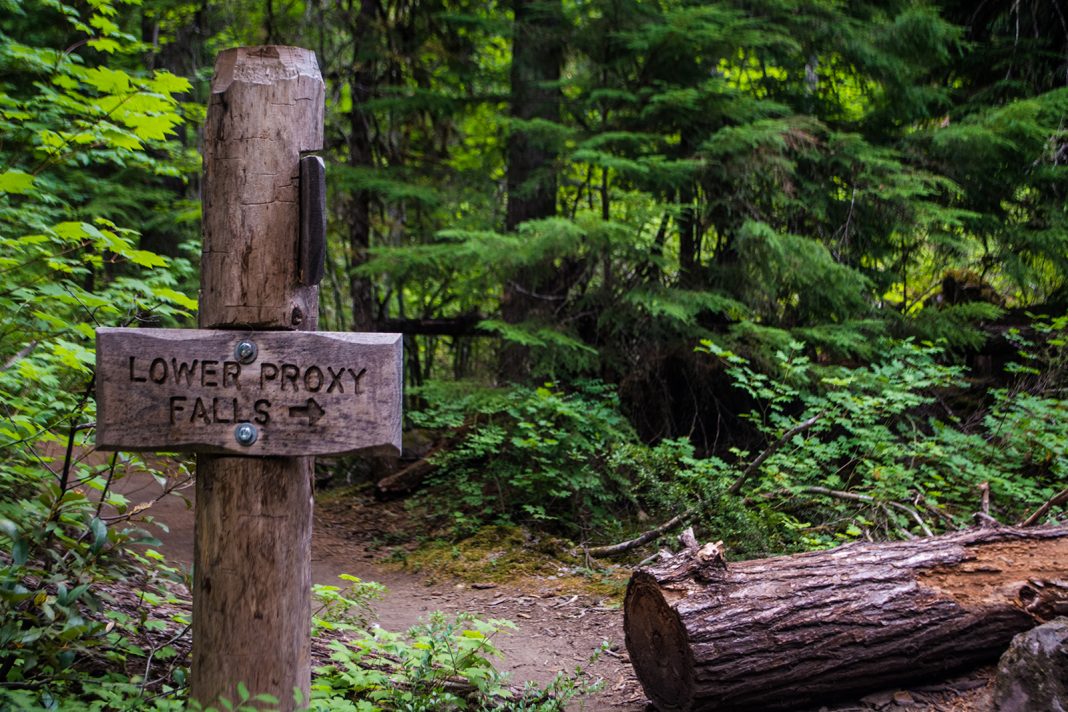 If you're coming in hope to get some great shots, you will definitely want to bring some lens cloths as you will be hopping over logs and crossing the creek to make your way up to the base of the plunge.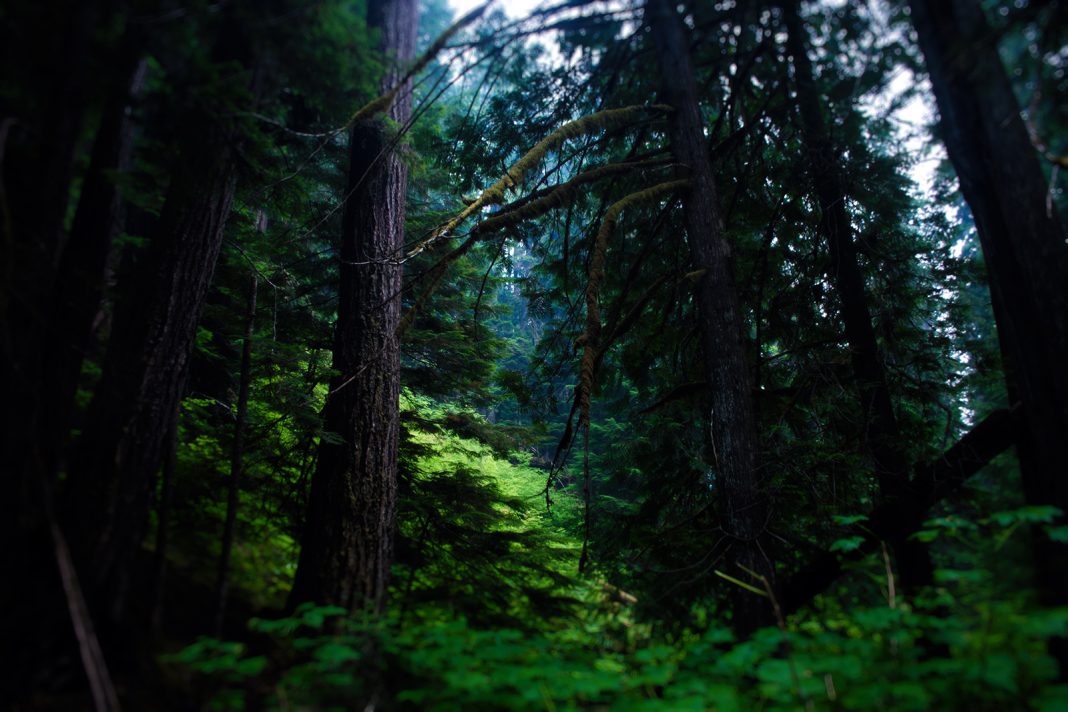 Also keep in mind during the winter the falls is not accessible as Highway 242 is not maintained, although some have been able to access the trail by foot for some incredible snow shots.
Highway 242 typically shuts down in November due to snow, so you'll need to find another way to get there. Luckily, there are a couple of options depending on the snow depth. If it's just a little slushy out, you can take a hike (literally) to reach the falls. But if it's a full-blown winter wonderland, you'll want to bust out your snowshoes and trek through the snow like a true wilderness warrior.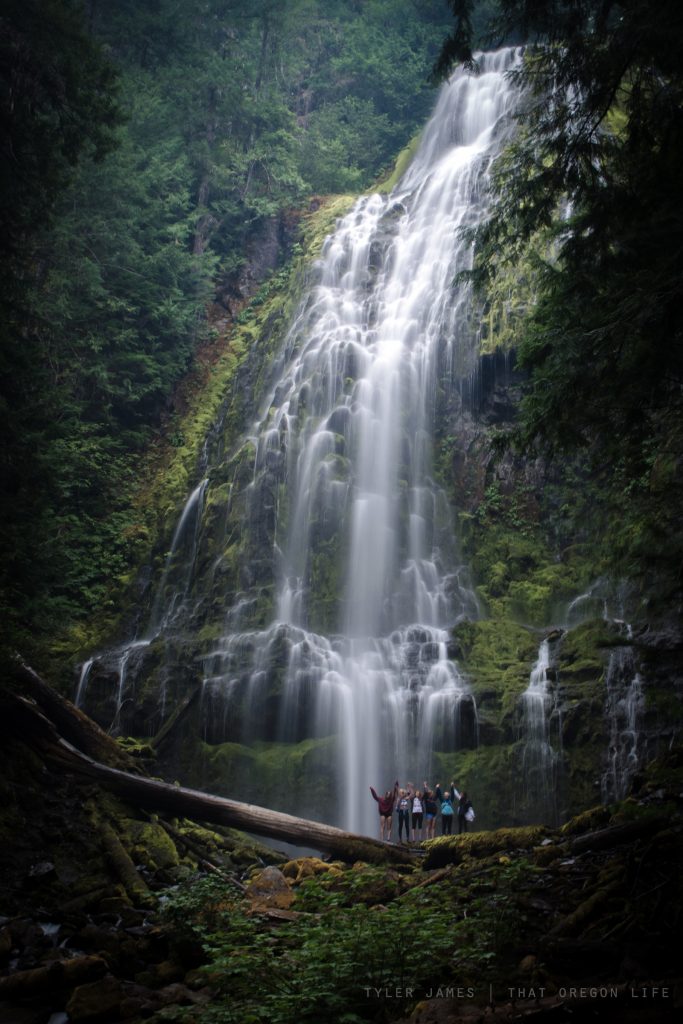 As you make your way closer to the magnificent Upper Proxy Falls, things get a little sketchy. It's like a game of "the ground is lava," but instead, it's "the logs are slippery." You'll need to channel your inner ninja and do some serious scrambling to get up close and personal with the waterfall.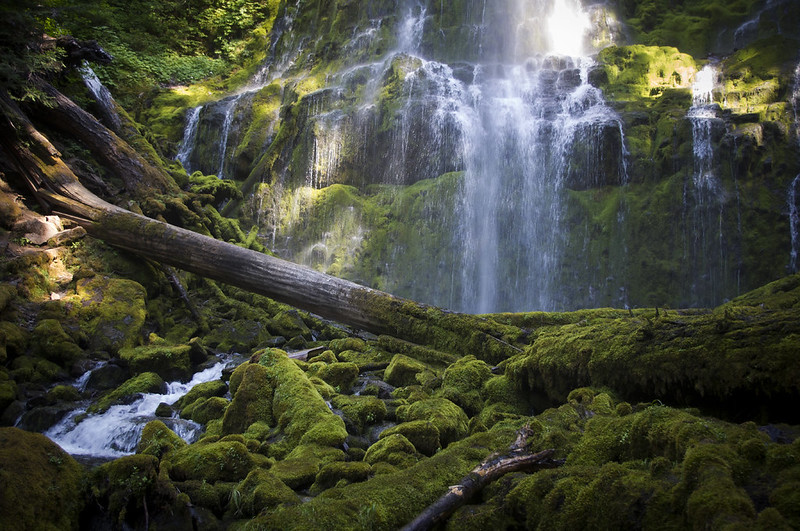 Now, if you're not feeling like a ninja warrior today, no worries! You can still get some sweet views from the main trail. And let's be real, who doesn't like taking the easy route sometimes? So go ahead, kick back, and enjoy the show from a safe distance. But for those daring enough to take on the challenge, don't forget your non-slip shoes and your sense of adventure!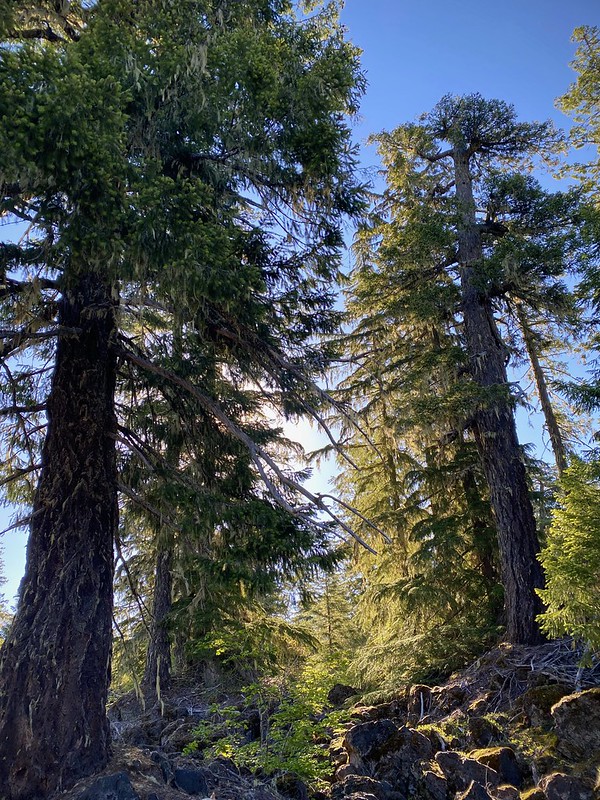 Pack the Right Gear and Supplies
When hiking to Proxy Falls, it's important to pack the right gear and supplies to ensure a safe and comfortable experience. Some essential items to bring include sturdy hiking boots, a backpack, plenty of water, snacks, sunscreen, and insect repellent.
Additionally, it's a good idea to bring a map, compass, and first aid kit in case of emergencies. Be sure to dress appropriately for the weather and wear layers that can be easily removed or added as needed. With the right gear and supplies, you'll be well-prepared for your hike.
Stay Safe and Respect the Environment
While hiking to Proxy Falls can be a thrilling adventure, it's important to prioritize safety and respect for the environment. Stay on designated trails and avoid disturbing wildlife or plant life. Be aware of your surroundings and any potential hazards, such as slippery rocks or steep drop-offs.
It's also important to pack out any trash or waste and leave the area as you found it. By following these guidelines, and following the Seven Principles of Leave No Trace, you can help preserve the natural beauty of Proxy Falls for future generations to enjoy.
FAQs
Is Proxy Falls dog friendly?
Listen up, furry friends! If you're planning on joining your humans for a hike to Proxy Falls, you're in luck. Dogs are more than welcome to tag along for the adventure, as long as they're leashed up (safety first, my furry friends!).
How long is the hike to Proxy Falls?
While it may not be ADA accessible, it's still a fairly easy dirt and lava-rock loop that covers a total distance of 1.5 miles (that's 2.4140 km for all you metric system fans out there). Proxy Falls is generally considered to be a moderately challenging hike.
How did Proxy Falls get its name?
The falls get their super catchy name from Proxy Creek, which tumbles over a moss-covered basalt column of rock face. It's like a natural water park, but way more beautiful and without all the lines (or admission fees).
What is the history of Proxy Falls?
Curious about the history of Proxy Falls? Let me fill you in on the fascinating story. This stunning waterfall was actually formed at the end of a hanging valley, which was created by the canyons cut by glaciers around 6,000 years ago.
Proxy Falls has a neighbor, Upper Proxy Falls, and both of them cascade down from glacier-cut cliffs that are surrounded by lava fields. These lava fields were formed by cinder cones located near North Sister that filled the valley floor. It's a testament to the power and beauty of Mother Nature, and a reminder that we're all just small parts of a much larger story.
Directions to Proxy Falls Trailhead
Located along the McKenzie Pass Highway. From the junction of Highways 126 (McKenzie River Byway) and 242 (McKenzie Pass Highway), follow Highway 242 east for 6 ½ miles to the well signed Proxy Falls trailhead. The trail to the waterfall is set up as a loop, and we suggest hiking in the opposite direction from what the signs state.
Following the trail in a clockwise fashion leads hikers to Upper Proxy Falls first, saving the better of the two waterfalls for last. Going in this way, Proxy Falls is reached after 2/3 of a mile of easy walking (following the signs as indicated, hikers will reach the falls in approximately ¾ of a mile of walking). Scramble trails access the base of the falls from the developed viewpoint.
Which towns are closest to Proxy Falls?
If you're planning a trip to the stunning Proxy Falls, you may be wondering which towns are closest to this natural wonder. Well, wonder no more! The two nearest towns are McKenzie Bridge and Sisters, both located in Oregon. Located in Lane County, McKenzie Bridge is a community that is not incorporated. McKenzie Bridge is the closer of the two, located just a short drive from the Proxy Falls Trailhead.
---
RELATED: Discover the Best of Sisters Oregon: A Guide to Adventure and Fun
---
This small town is nestled in the heart of the Willamette National Forest, making it the perfect base camp for your outdoor adventures. Sisters, on the other hand, is a bit further away but still within easy driving distance. This charming town is known for its Old West vibe and lively arts scene, making it a great place to explore after a day of hiking and sightseeing. So, whether you choose to stay in McKenzie Bridge or Sisters, you're sure to have a memorable trip to Proxy Falls.
Nearby Attractions