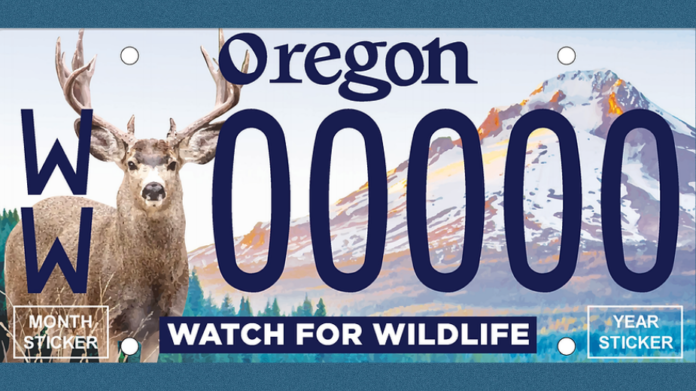 Oregon is really stepping up their game on all the license plates available these days. Growing up, all we had was the classic old yellow plates. Nowadays you can choose between Crater Lake, The Ducks, Salmon, and more to customize your plate. The latest addition is a new 'Watch for Wildife' license plate that will benefit the Oregon Wildlife Foundation.
Ordering this plate will contribute to the Oregon Wildlife Foundation and set you back an additional $40 donation when DMV issues, renews or replaces the plates. This fee is in addition to registration, plate manufacture, or any other vehicle fees that normally apply.
The plates will be available for passenger cars only and are expected to launch through the DMV on May 4 of 2022. If you're purchasing a new vehicle at an Oregon dealership, you can order them with your new ride or you can also order them online at DMV2U. You also have the option of getting yours at your local DMV field office as well.
Oregon residents can reserve a specific plate number in the series as they start at WW 00001, but also have the option of a custom configuration.