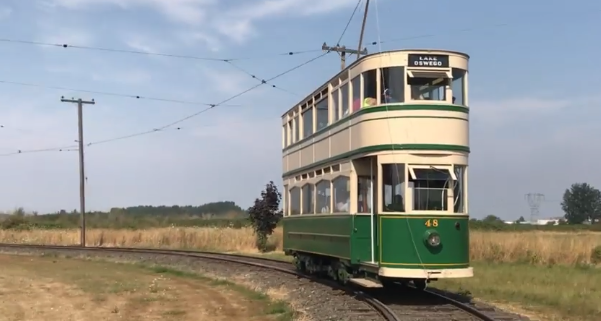 The Oregon Electric Railway Museum is an operating trolley museum located in Salem, Oregon, which features trolleys and other electric railway equipment. Everything here dates back to the 1890's thru 1977, originating from the west coast and around the world.
Now that their track was professionally re-leveled and ballasted, courtesy of Rick Franklin Corporation, their newest featured car is up and running at the museum.
The beautiful Double Decker is originally from Blackpool England. It was part of the "Standard Class". Some of its sister cars started out as a single deck car and referred to as a Motherwell (the name of the Hurst-Nelson factory at which it was built). The second level was later added. #48 however for all intents and purposes was built new in 1927. Hardly anything from the original 48 was retained.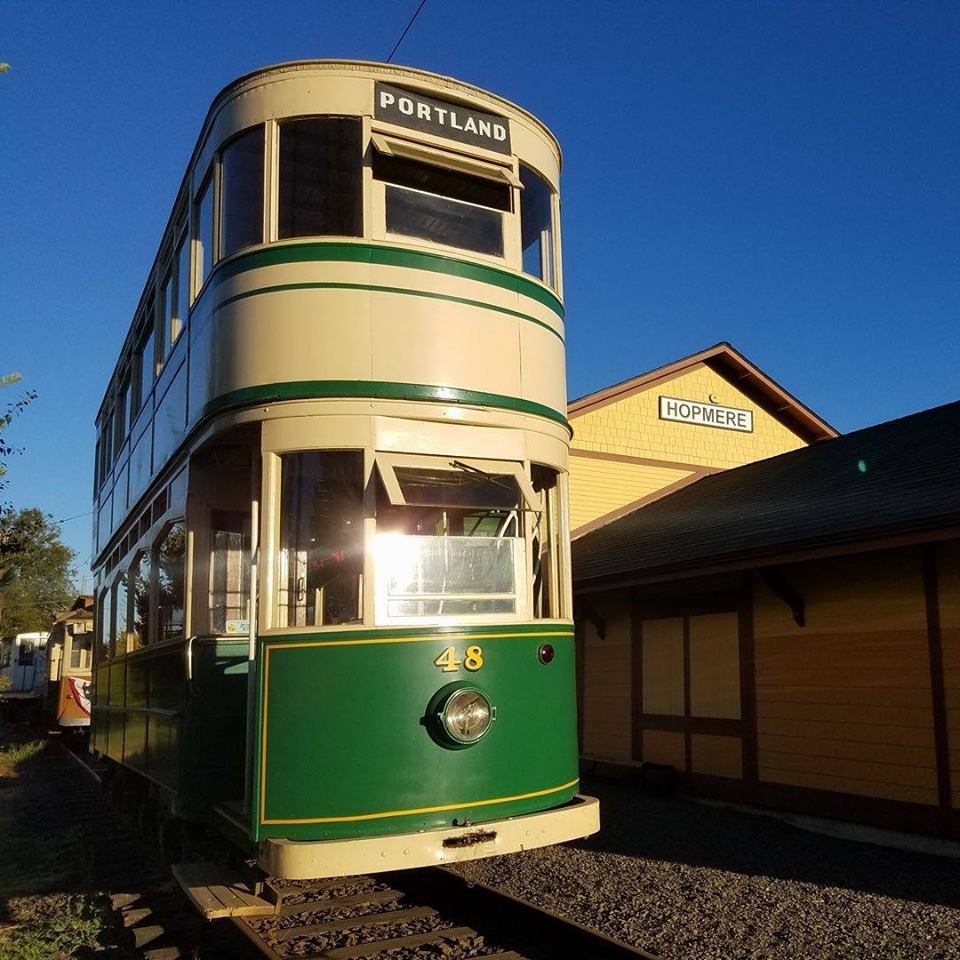 The car is definitely a crowd pleaser. While most riders want to ride on the upper level, the real comfort is on the lower level. The seating on the top is mere wooden slat seats, while the bottom has plush cushion seats.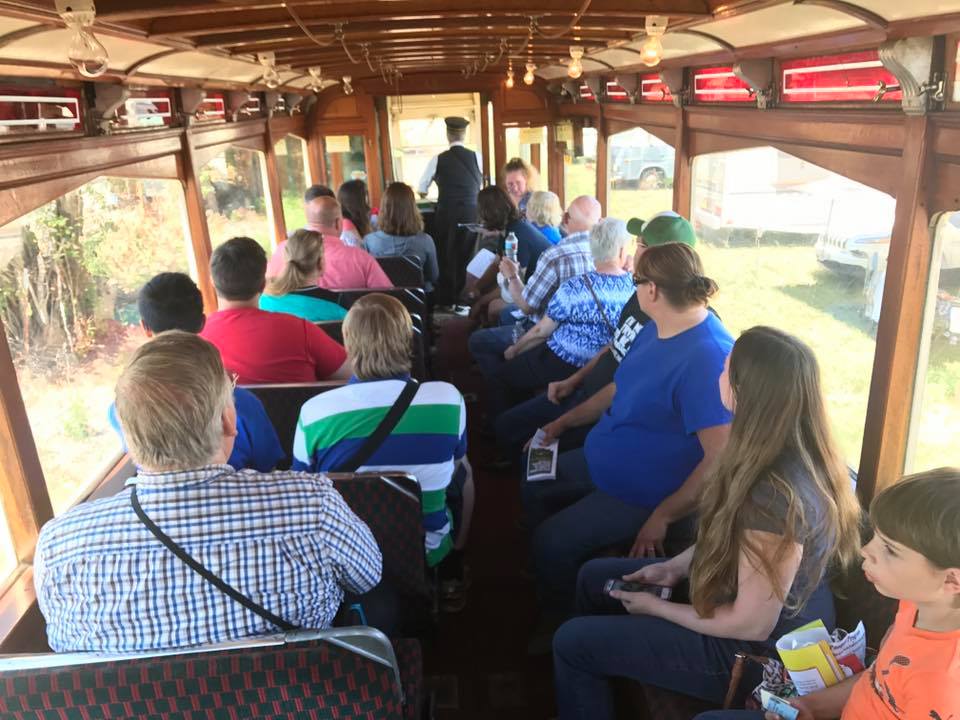 Originally operating at their museum at Glenwood, it was then moved to the Willamette Shore Trolley. The rigors of many round trips per week on the WST took its toll on the car. In the interests of preserving the car, and slow down the wear and tear, it was decided in 2004 to retire the car from the WST and move it to the museum. Since 2006, the car has been at the museum.
The Oregon Electric Railway Museum is owned and operated by the Oregon Electric Railway Historical Society (OERHS). Currently, the museum is run by volunteers of the Society, and you will find a variety of trolleys and traction equipment here.
You can find this beautiful museum on the grounds of Antique Powerland in Brooks, Oregon, just around a quarter mile west of I-5 off of exit 263.
Antique Powerland has a required admission fee of $5 per person (children 12 and under are free) to enter the grounds and the Oregon Electric Railway Museum has a separate admission fee of $5 per person (children 12 and under are free) for a trolley ride and car barn tour.
Call (503) 393-2424