People who tell you Oregon is boring are sadly misinformed! Hiking is one of the best parts of living here, and today I'd like to focus on some of the best hikes near Portland. Of course, there is only a handful here as the list of trails to hike in Portland is seemingly endless, so we have picked a few that we personally love.
As always, make sure to go hiking prepared with appropriate footwear, and plenty of water and food. You may even consider bringing some binoculars with you for bird watching and sightseeing.
Sign up for monthly emails full of local travel inspiration and fun trip ideas. In each newsletter we'll share upcoming events, new things to do, hot dining spots and great travel ideas.
These hiking trails are ranked from easy to moderate, and all the trails are 5 miles and under.
NOTICE: Many trails on the Oregon side of the Columbia River Gorge are closed until further notice because of damage from the Eagle Creek Fire. Please check the list of Columbia Gorge trail closures before you plan for a hike.
Hikes Near Portland
---
1. Multnomah-Wahkeena Loop
Distance: 4.9 miles
Less than an hour from Portland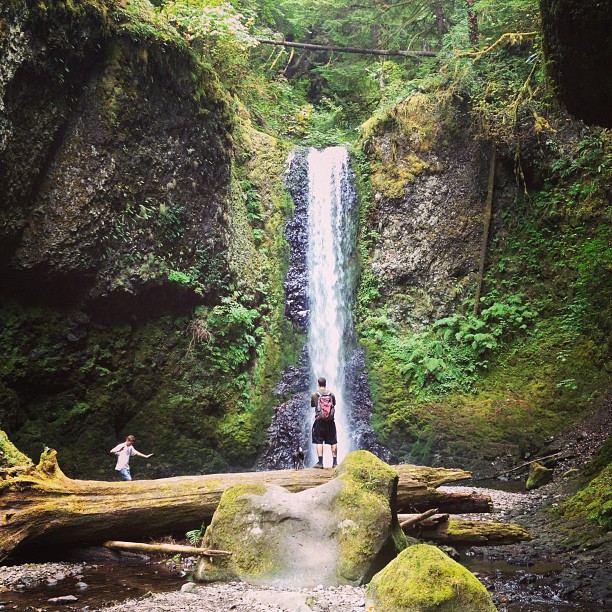 If you love waterfalls, then this hike will be paradise for you. On this loop, you will find eight named incredible waterfalls as well as countless cascades and intermittent falls. You will start this hike at the west end of the Multnomah Falls parking lot, at a small sign pointing out the Return Trail #442. In just half a mile you will reach the Wahkeena Trailhead.
2. Angel's Rest Hike
Distance: 4.8 miles round trip
Less than an hour from Portland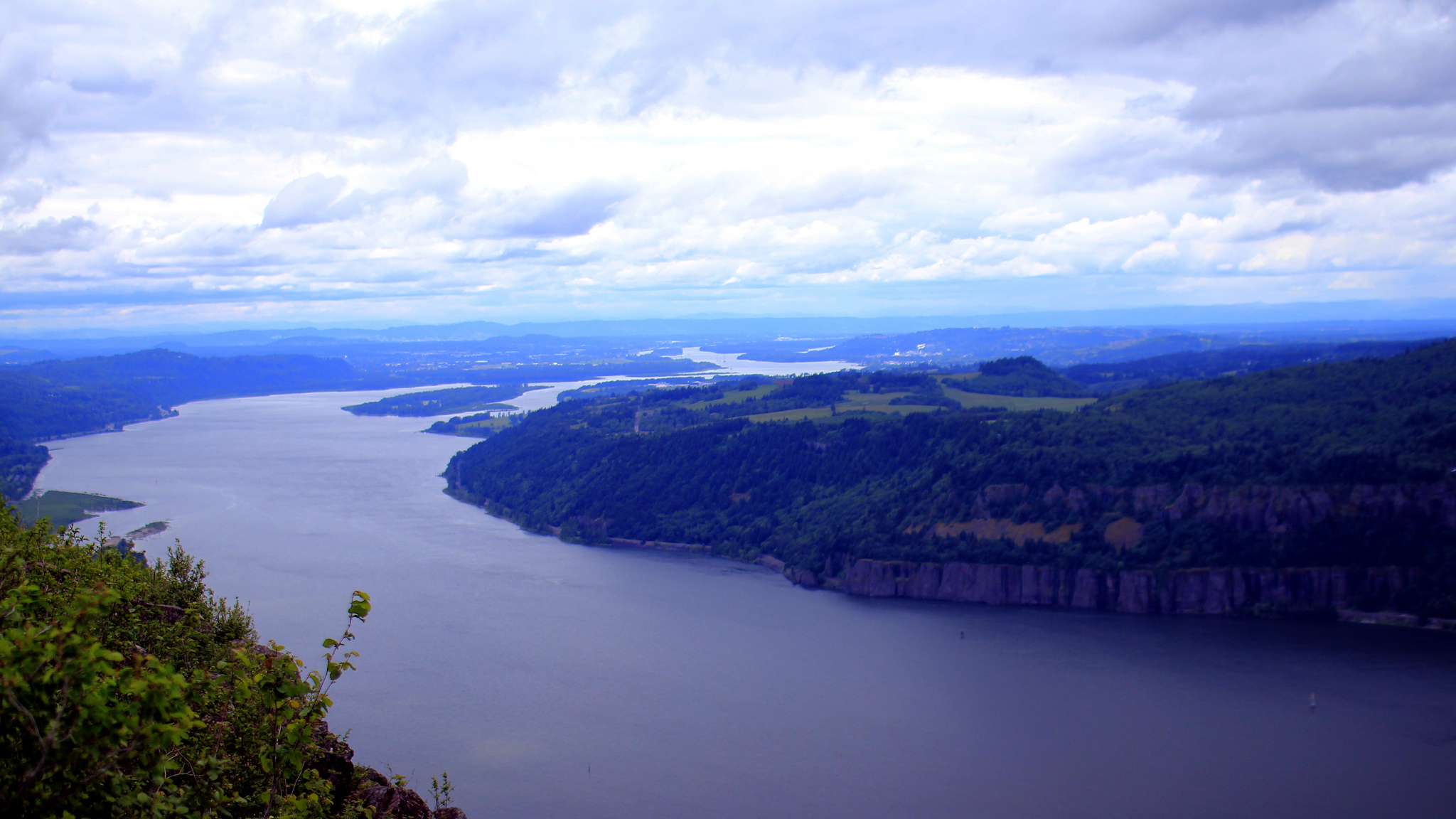 From the top of Angel's Rest Hike, you will see spectacular views of Beacon Rock, Silver Star Mountain, and many more landmarks. The view of the river below is absolutely unbelievable, and getting to the top is fairly short, making for a long-time favorite of families. The drive from downtown Portland to the trailhead is under 45 minutes and is the perfect hike for summer weekends.
Heads up for families: Be aware this hike does have cliffside drop-offs, there are no handrails, and you should keep little ones close by.
3. Trillium Lake Loop Hike
Distance: 1.9 miles 
Just over an hour from Portland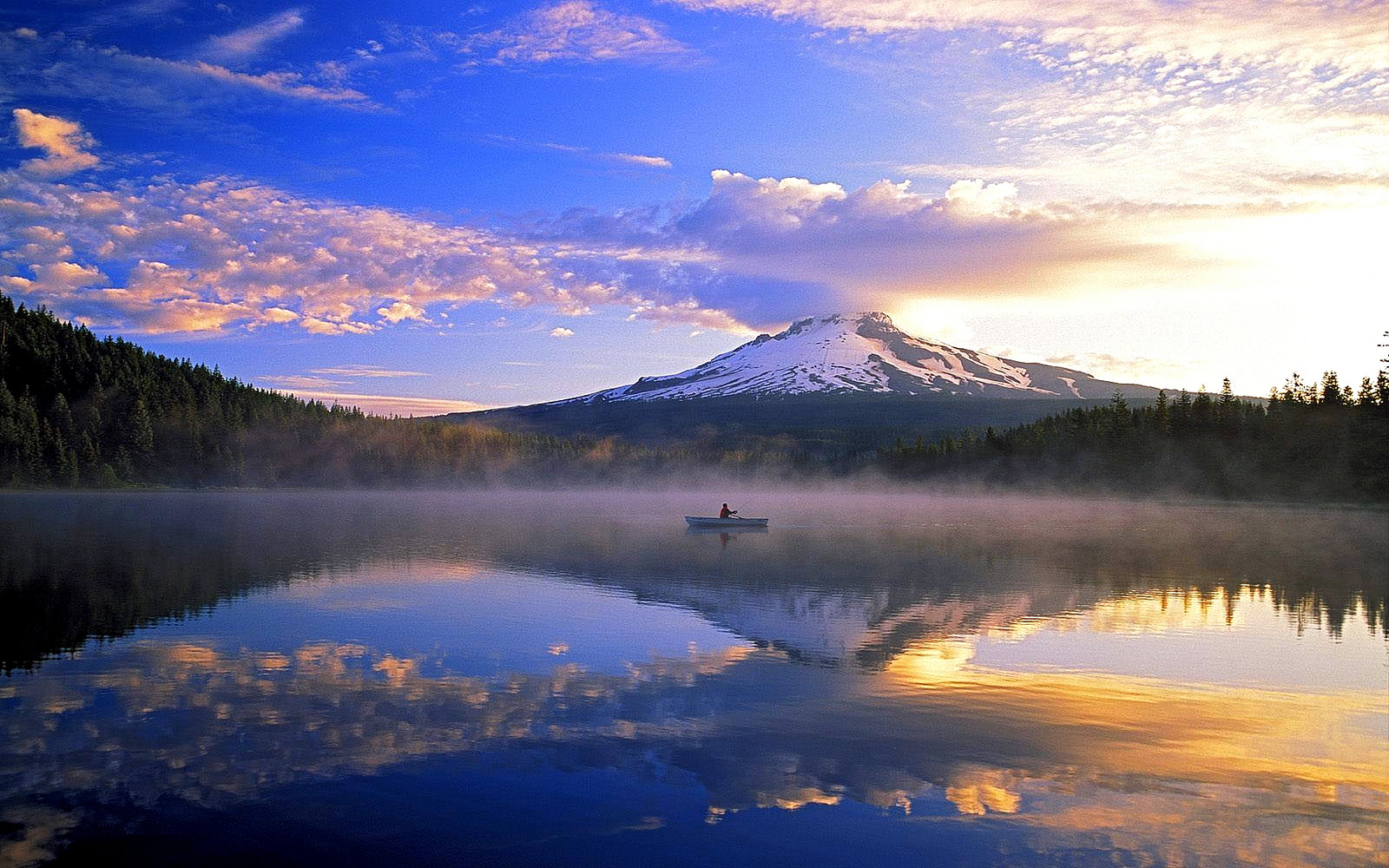 In the Mount Hood National Forest, you will find here one of the most popular day-use and camping destinations, Trillium Lake and Mount Hood, one of the most popular hikes near Portland. The stunning Trillium Lake was created by a dam built across Mud Creek in 1960. Unless you walk this early in the morning, be prepared to share this trail with other day-users including paddleboarders, windsurfers, canoeists, boaters, inner tubers, kayakers, and swimmers. There is a small $5 day-use fee to use this park.
4. Wahclella Falls Hike
Distance: 2 miles round trip
Less than an hour from Portland
This gorgeous Oregon hike in the Gorge is an absolute must-do for outdoor lovers, and one of the best hikes near Portland. Starting at Wahclella Falls Trail from the Wahclella Falls Trailhead, you will definitely come across some steep drop-offs so keep your little ones close by. You will find the Munra Falls as well as an excellent view of Wahclella Falls.
5. Abiqua Falls
Distance: 0.8 miles
About an hour and 30 minutes from Portland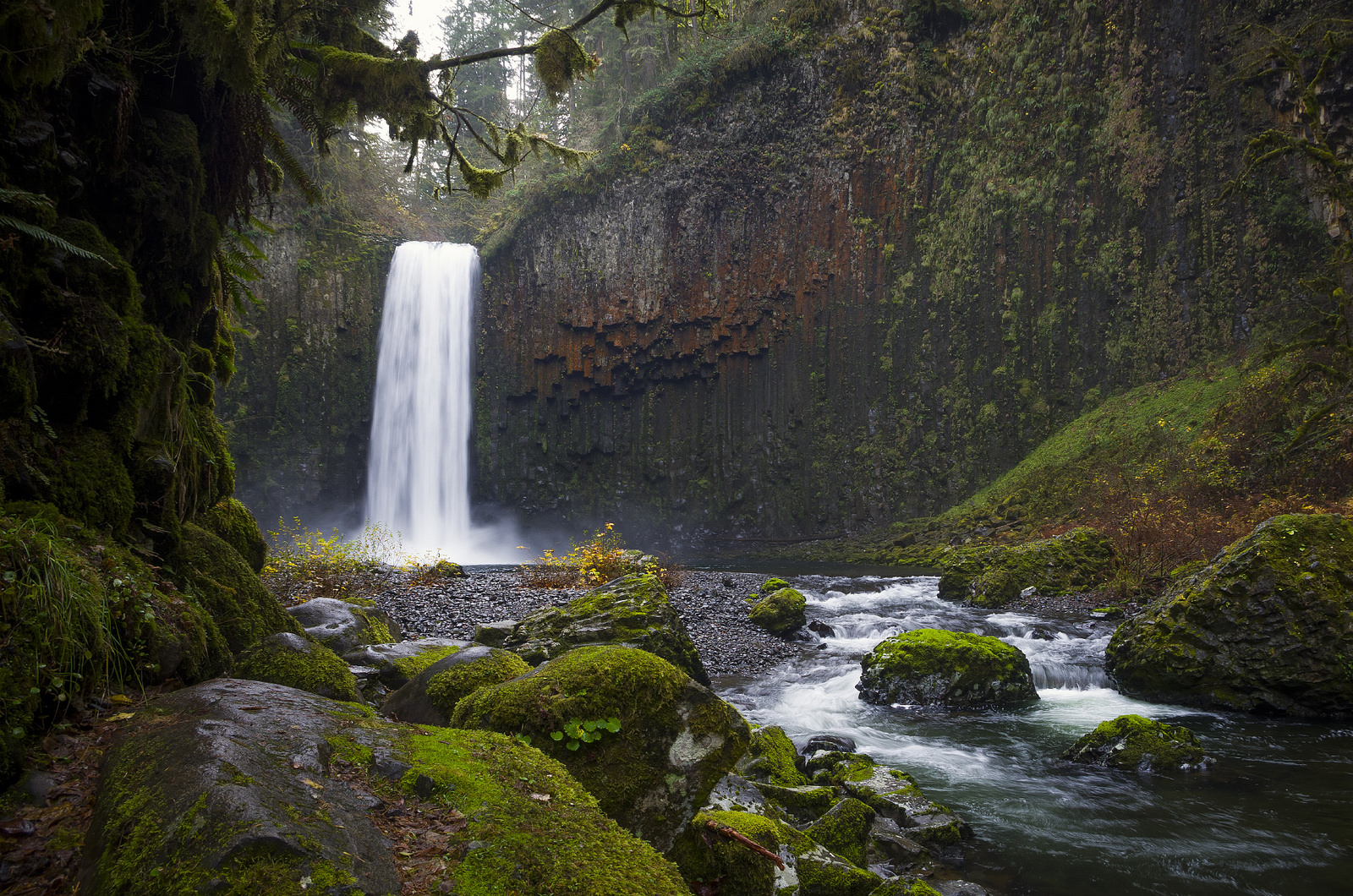 I have yet to hike Abiqua Falls myself, but I cannot wait to explore this area and get a photo of this incredible waterfall. If you are hiking in Oregon, this is an absolute must-do. It's located in a natural basalt amphitheater, and the hike is less than one mile long. The trail is completely unsigned, and it's a bit rough but well worth the hike in. Skip the first rough trail that leaves right from the end of the parking area, and down the hill, on your right, you will see a second trail dropping down through the trees. This is where you will start.
READ MORE: Abiqua Falls in Oregon is Out of This World
6. Balfour-Klickitat Loop Hike
Distance: 0.7 miles
About an hour and a half from Portland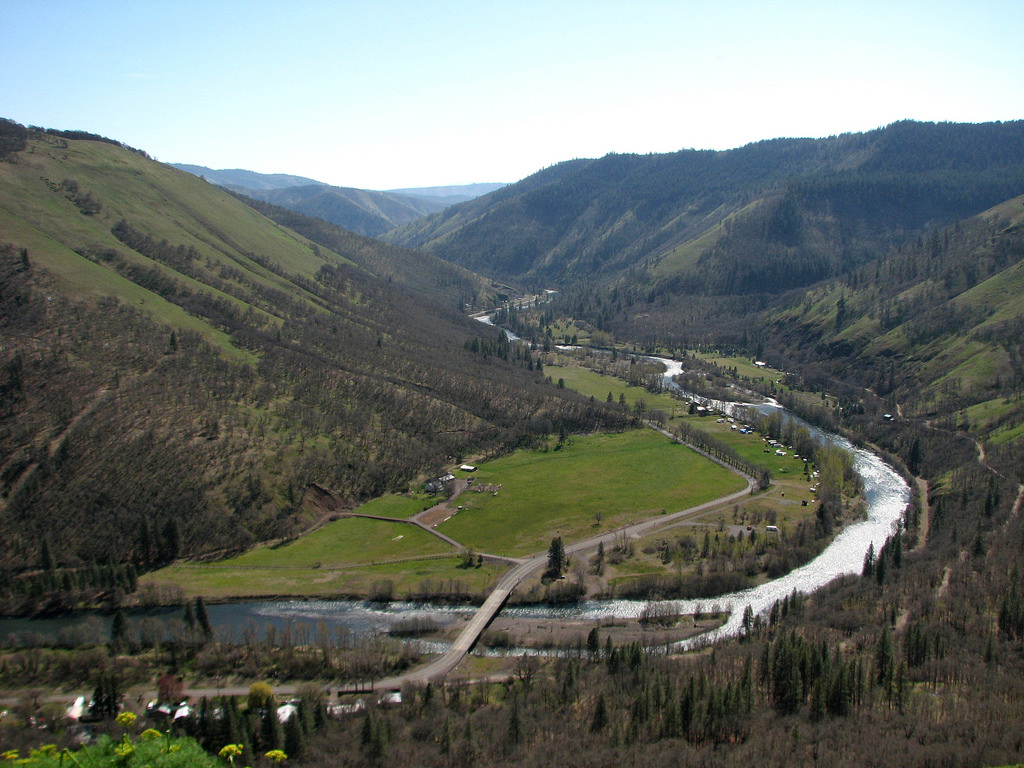 One of the coolest parts about this short loop near the mouth of the Klickitat River is the bald eagles that congregate here in January and February, feeding off the salmon run. During the spring the wildflowers here are quite beautiful as well. Two sons of the English lord Sir Thomas Balfour in the late nineteenth century purchased the land here. They planted prunes, wine grapes, and pears. In 1995 the U.S. Forest Service purchased the land. They removed some buildings and reseeded it with native plants.
You will enjoy great views of the Columbia River on this hike, as well as parasailers and also across to the Rowena bluffs and Tom McCall Point. The Klickitat River is located on the east slope of the Cascade Range in south-central Washington and drains 1,350 square miles.
7. Eagle Creek Trail
Distance: 3.8 miles 
Less than an hour from Portland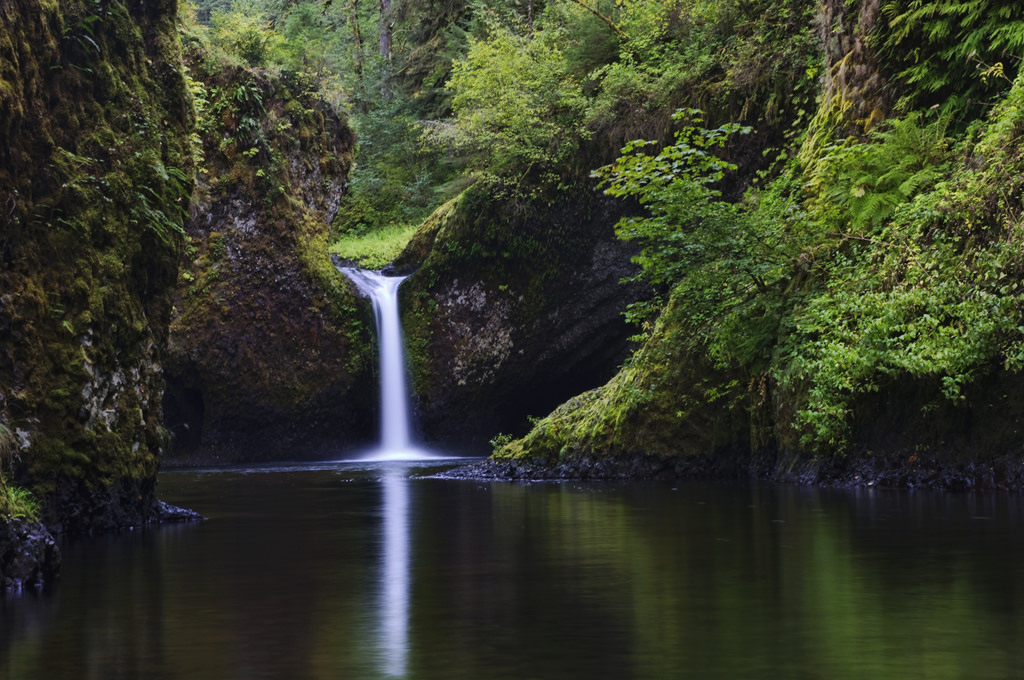 The Eagle Creek in the Columbia River Gorge will eventually lead you to the gorgeous Punchbowl Falls. If you'd like to keep going, you can continue this trail to explore many other waterfalls as well. To no surprise, the Punchbowl Falls is frequently used on postcards and calendars. During the summer this place is very popular for hikers and also a favorite swimming hole for locals. From Eagle Creek-Lower Punchbowl Junction, you can follow the Lower Punchbowl Falls Trail (#441A) to get here.
In 2017, more than 150 hikers had to be rescued from the Eagle Creek Fire by emergency personnel who assisted them up the remaining 12 miles and 3,000 foot elevation gain to the Wahtum Lake Trailhead. Many shivered through a hungry, exposed night outdoors and shared afterwards that they learned why it's so important to pack overnight essentials, even for a short day hike.
8. Upper North Falls
Distance: 0.6 miles
About an hour and 30 minutes from Portland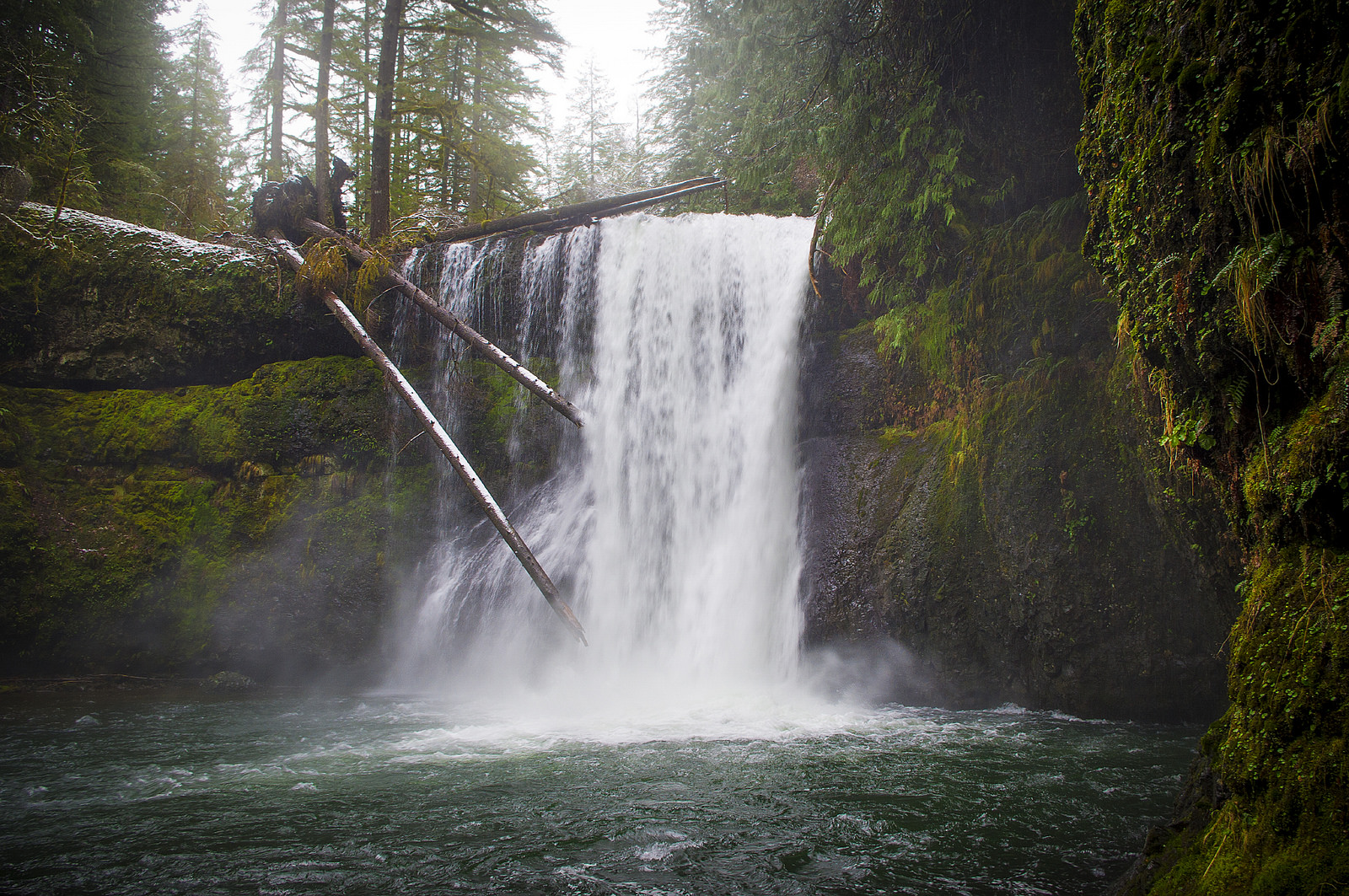 Starting at the North Falls Trailhead, you must cross the North Fork of Silver Creek on a bridge to get to this beautiful place. Upper North Falls is the only waterfall in Silver Falls State Park that's not on a trail loop. As it's hidden away east of the highway, this hidden gem is often overlooked or forgotten by visitors, making it probably the most peaceful waterfall in the park.
9. Natural Arch Hike
Distance: 1.0 miles out and back
Just over 2 hours from Portland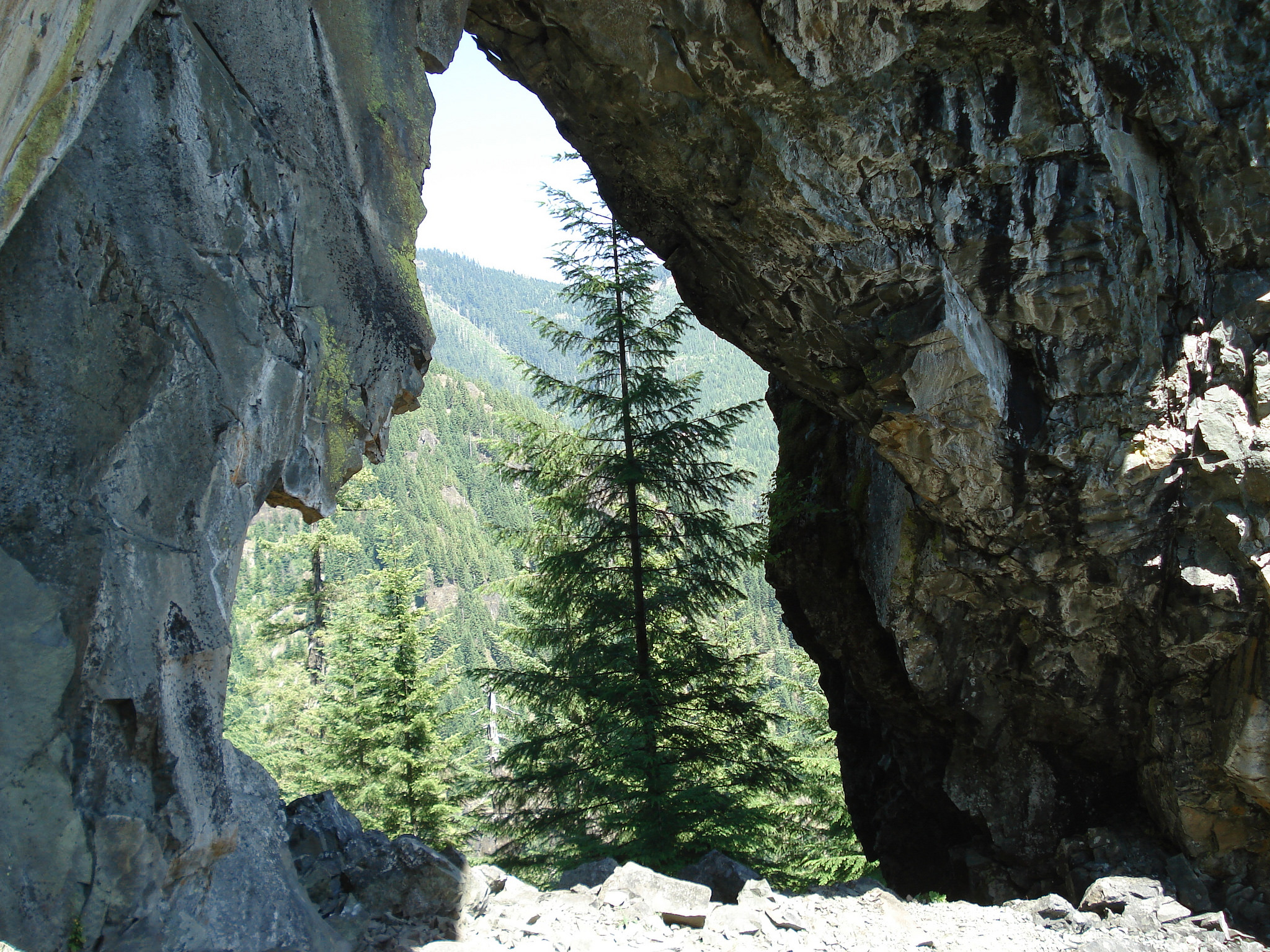 Located in the Santiam State Forest, this spot is heavily managed for timber production. Discovered in 1951, the 50-foot tall, 40-foot wide arch is quite incredible. Douglas-fir, western hemlock, and vine maple predominate over a bear-grass, bracken, and Oregon grape understory. As some of this hike can be steep, wood-reinforced steps have been put in place to help.
10. Lost Lake Loop Hike
Distance 3.2 miles 
Around 2 hours from Portland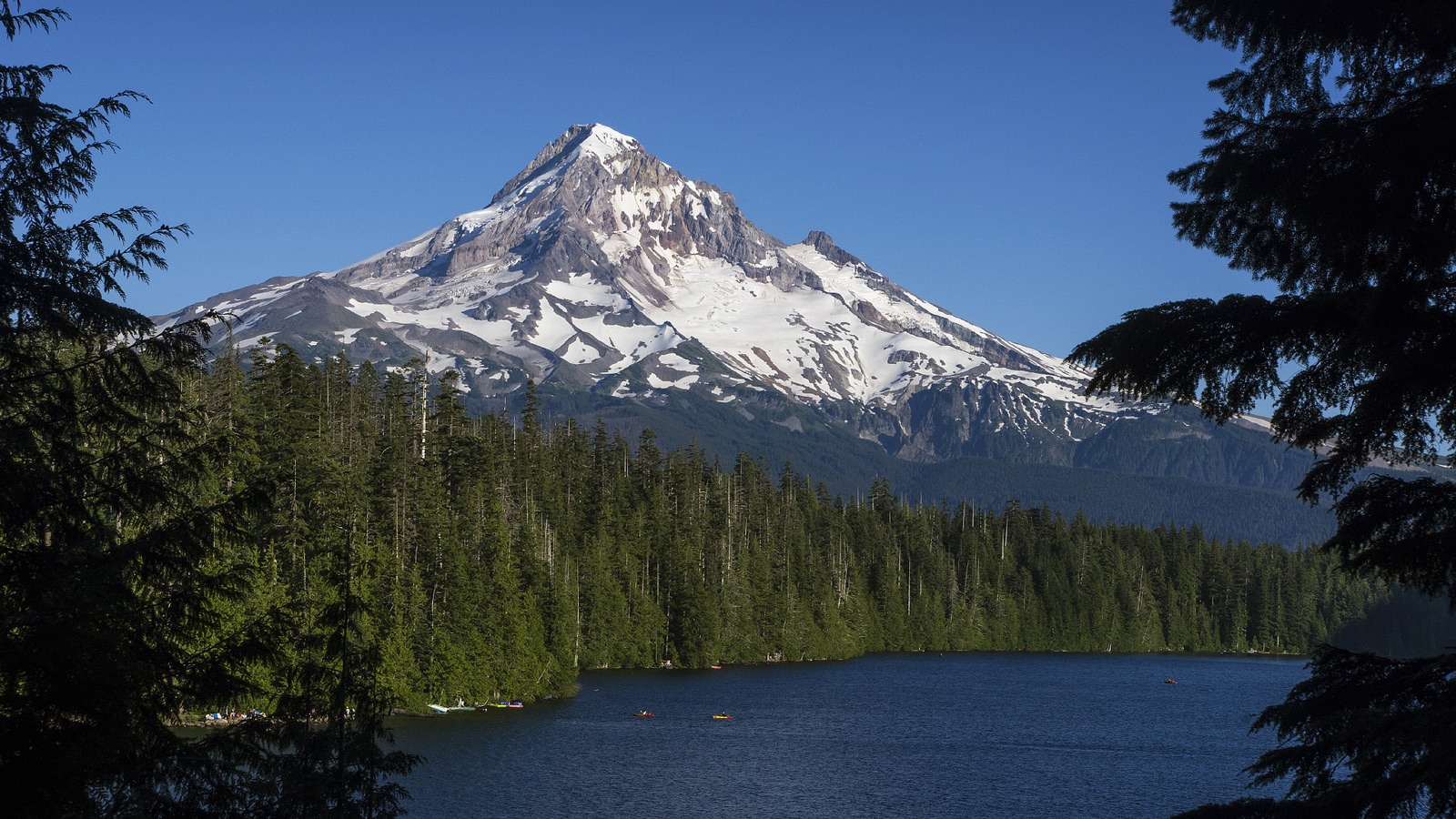 Our list would perhaps be incomplete if we did not include Lost Lake. This scenic loop is probably one of the best Oregon hikes for young children, and there are plenty of places along the trail to stop and dip your feet into the lake. It goes without saying the views of Mount Hood are to die for. Campsites are also available here during peak summer months and in high demand. The starting point for this hike is at Lost Lake Trailhead.
11. Ferry Springs Hike
Distance: 4.4 miles round trip
About an hour and 45 minutes from Portland
This hike offers great views of the Deschutes River entering the Columbia River. It costs $5 to park for the day and $5 per night if you are backing. Nearby is Deschutes State Park if you'd like to camp and then do this as a day hike. The ranger recommended, to minimize the risk of vandalism, parking your car at the end of the road next to the T loop camping area below the camp host, or the parking area a bit before below the full-time ranger residence.
12. Bagby Hot Springs
About an hour and a half from Portland
The popular Bagby Hot Springs are natural hot springs located in the Mount Hood National Forest about 67 miles southeast of Portland. Not only is this a beautiful hike, but you will be rewarded at the end of this hike with a nice relaxing soak in the tubs, surrounded by Oregon's beautiful forest. The hike in is only about 30 minutes, and is one of my favorite places to check out.
Check this article out here for all 46 hot springs in Oregon!
Hike Smart
It's important to plan ahead to stay safe while hiking and to fully enjoy your trip into Oregon's wilderness. Here are some things to keep in mind to get the most out of your experience.
Be sure to check that the trails you want to hike are open for the time of year you want to hike.
Plan for inclement weather (rain, snow, cold, heat, wind). Always check the weather forecast for the area you want to hike before you leave on your trip and plan accordingly. You don't want to get caught out in the elements unprepared!
Let someone know where you'll be going and when you plan to return.
Take a friend to hike with you.
Take the right gear.  It's essential to wear good footwear, to dress in layers, and to have things like a first aid kit and flashlight with you just in case there's an injury or you end up on the trail after dark. Taking an extra pair of socks is a good idea too in case you get wet on the hike.
Hike At Your Ability Level.  Don't try to tackle hikes above your skill level. Work yourself up to more difficult hikes, and when trying a more difficult hike than you've done before, or when hiking in a new place, take a friend.
Practice Leave No Trace.  Learn about the Leave No Trace principles here.
We hope this list will help inspire you to get out and enjoy a new hiking adventure in Oregon. Head over here for more waterfall hikes near Portland.