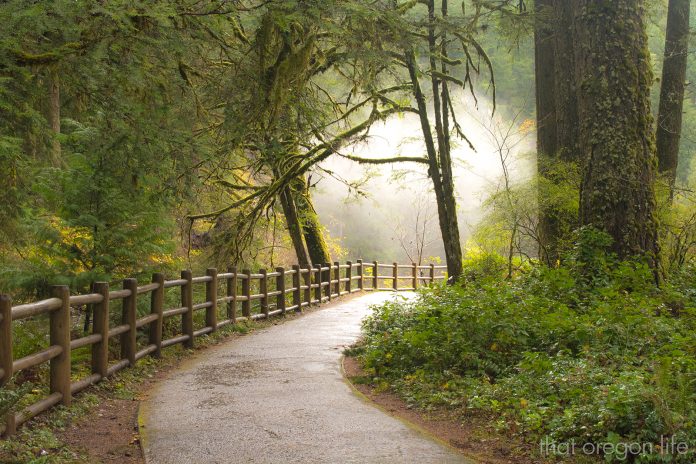 Last updated on September 5th, 2022 at 07:39 am
I recently visited one of the most gorgeous places I've had the opportunity to explore in Oregon, known as the Silver Falls State Park. It's often referred to as the "crown jewel" of the Oregon State Parks system, and if you get the chance to visit here you will know why. The Silver Falls Start Park is actually the largest in Oregon, with 9,200 acres of spectacular waterfalls and trails to explore.
Silver Falls State Park
---
This incredible park is nestled in the foothills of Oregon's cascades mountains, and you will find it less than an hour east of Oregon's state capital, Salem. Upon my visit just right before Halloween, I was immediately taken away by the incredible fog and the beautiful fall foliage.
While I didn't have as much time as I would've liked to explore more of the falls, I did get a few great shots of the famous South Falls. Walking behind the 177-foot curtain of water was absolutely incredible, with the light rain mist and the water of course from the falls also making it quite the experience.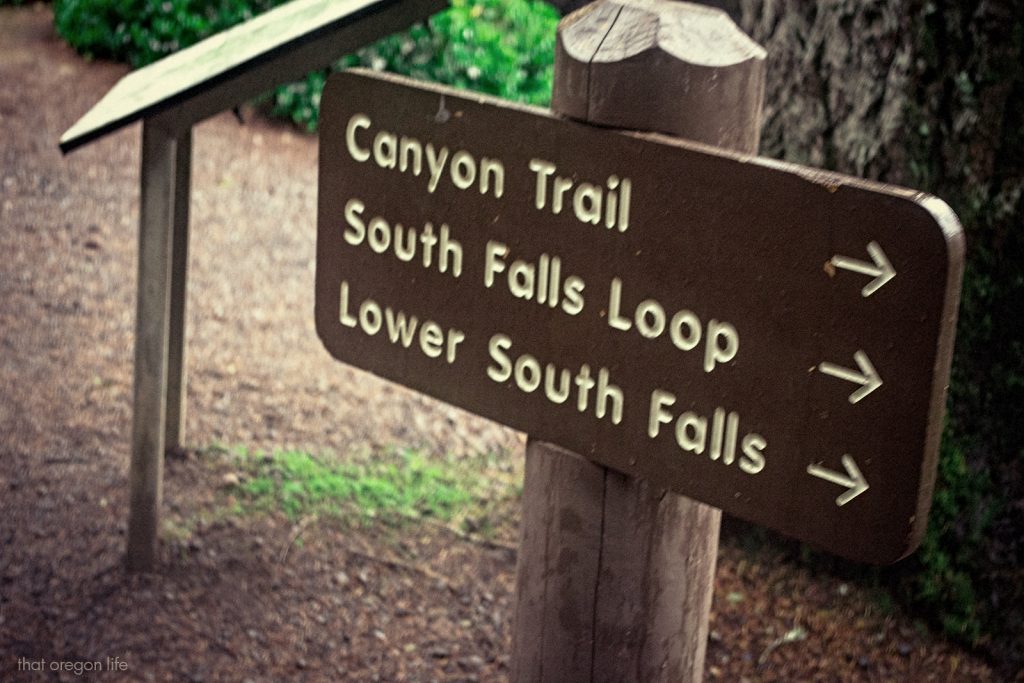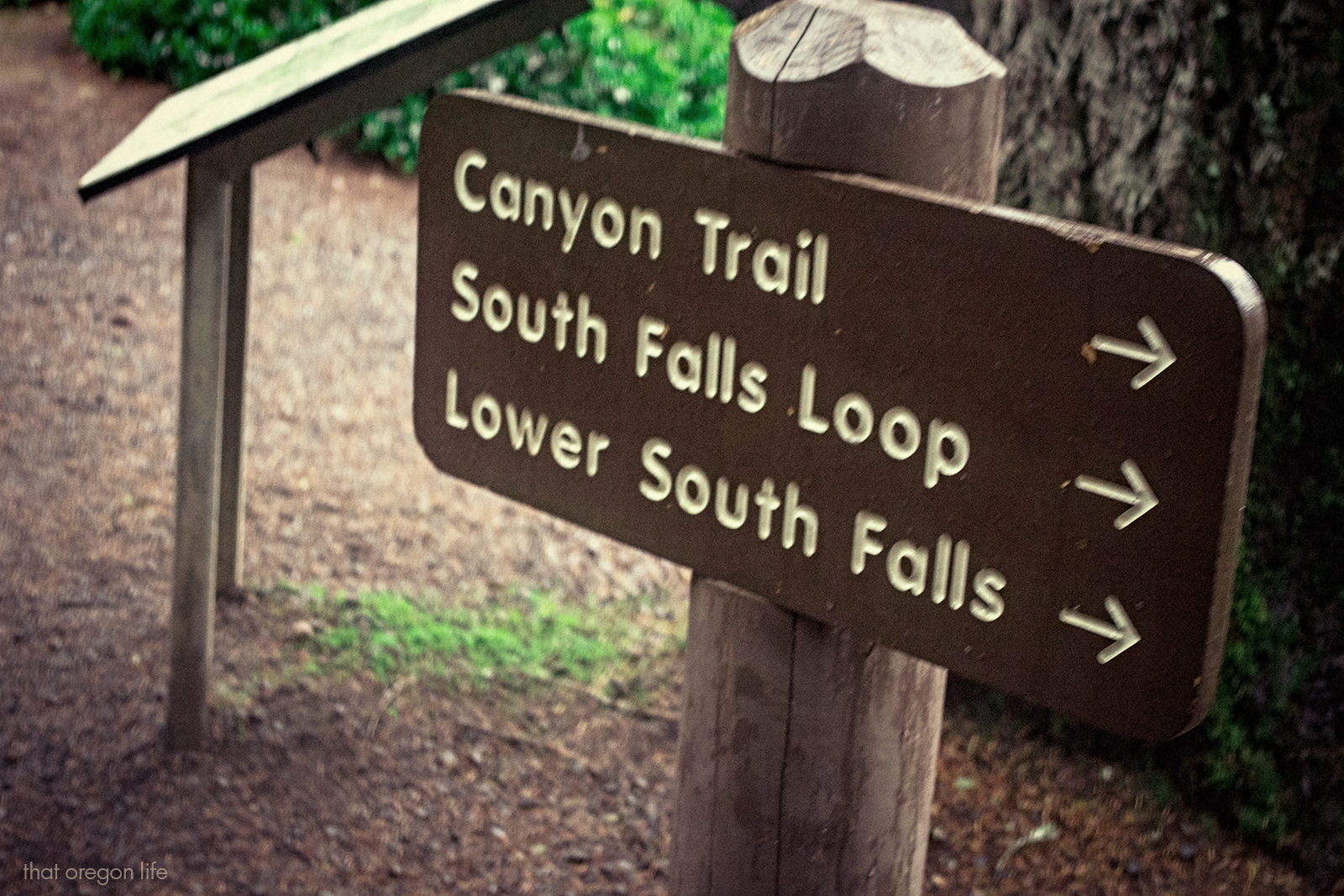 This 7.2-mile loop is considered to be a moderate hike, with an overall elevation change of 800 feet.  While going deeper into the luscious forest, you will find several connecting trails with separate access points that make shorter routes. It's also worth mentioning pets are not allowed on the Canyon Trail, but your furry friends are welcome on a leash when exploring all other trails.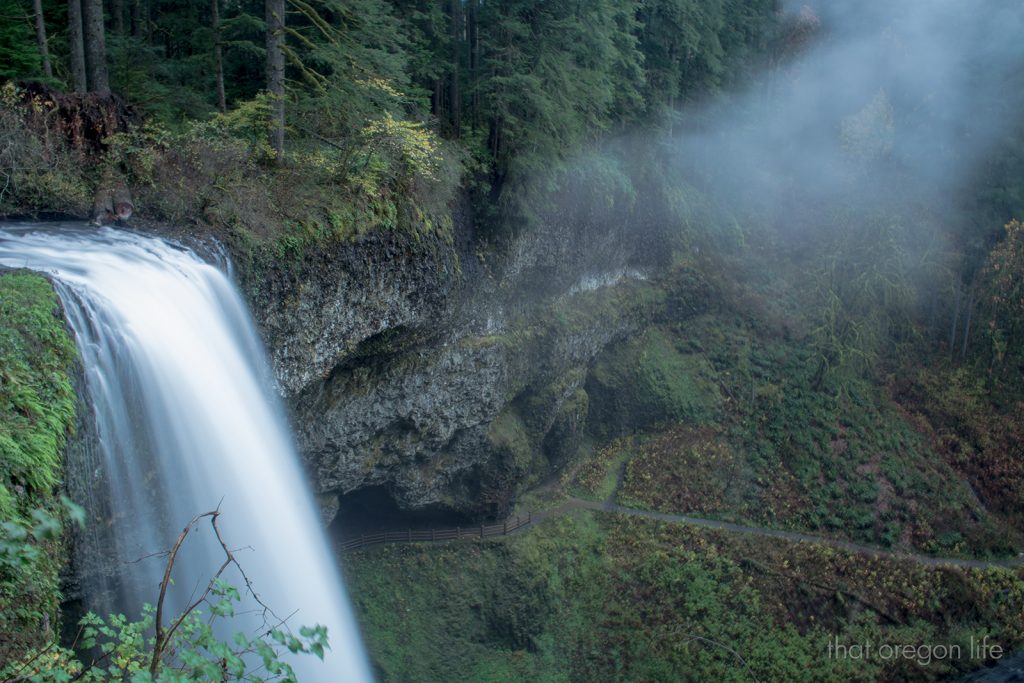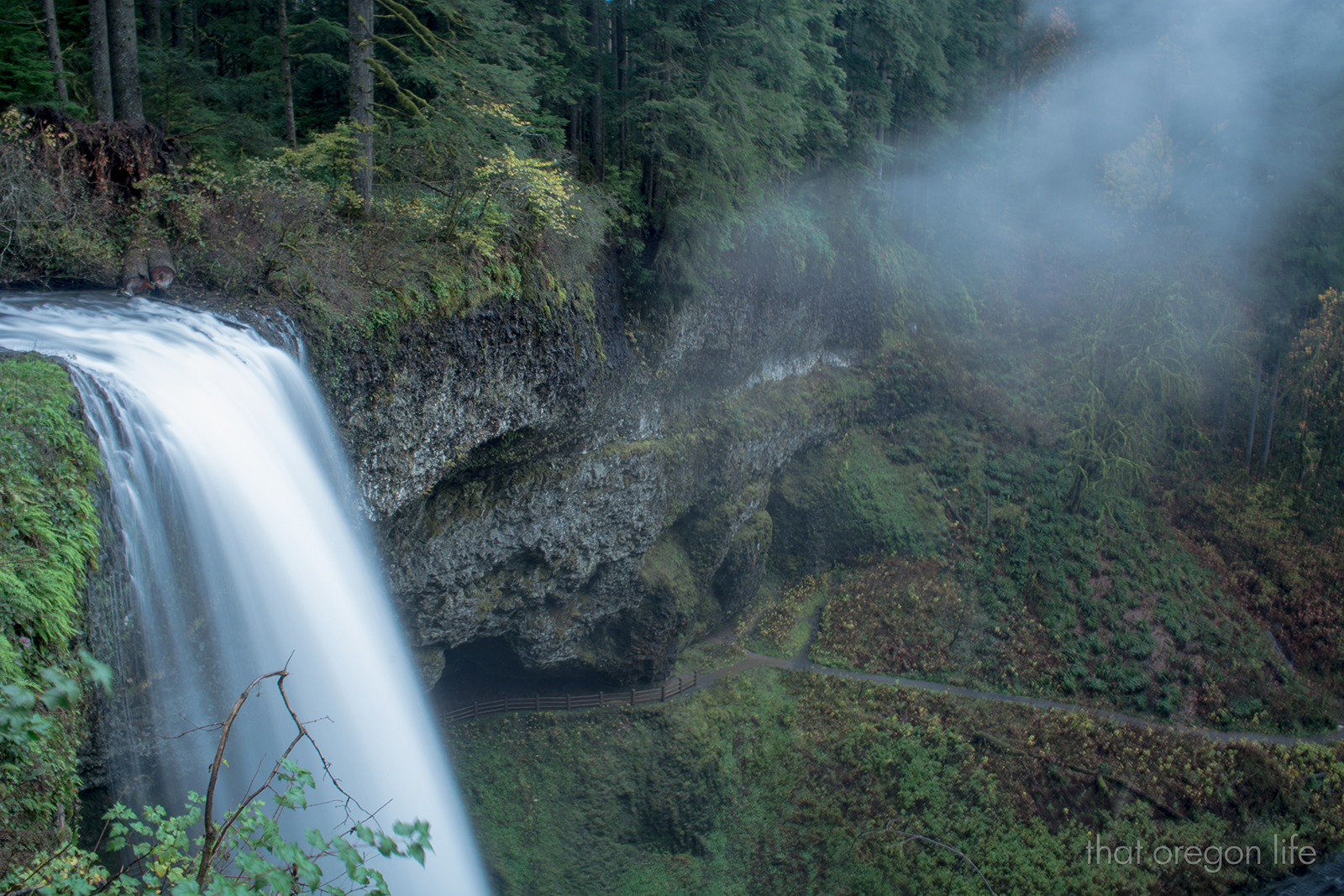 Silver Falls State Park includes 10 waterfalls alone along the Trail of Ten Falls, as well as five more below the confluence of the North and South forks of Silver Creek. Some of the falls include Elbow Falls, Canyon Falls, Lisp Falls, Sunlight Falls, Winter Falls, Drake Falls and many more.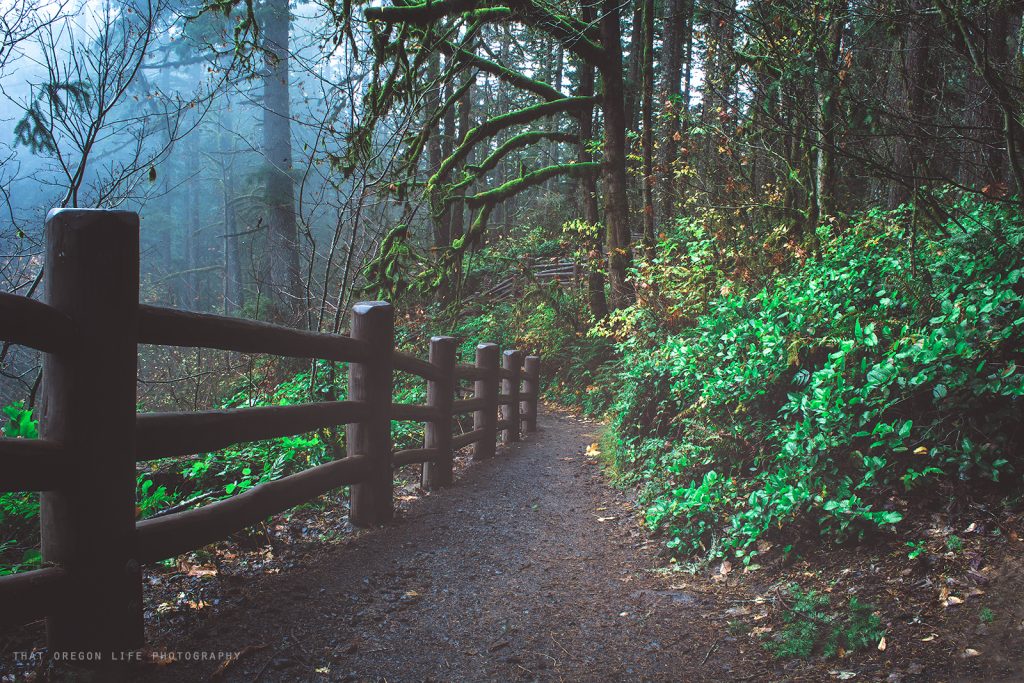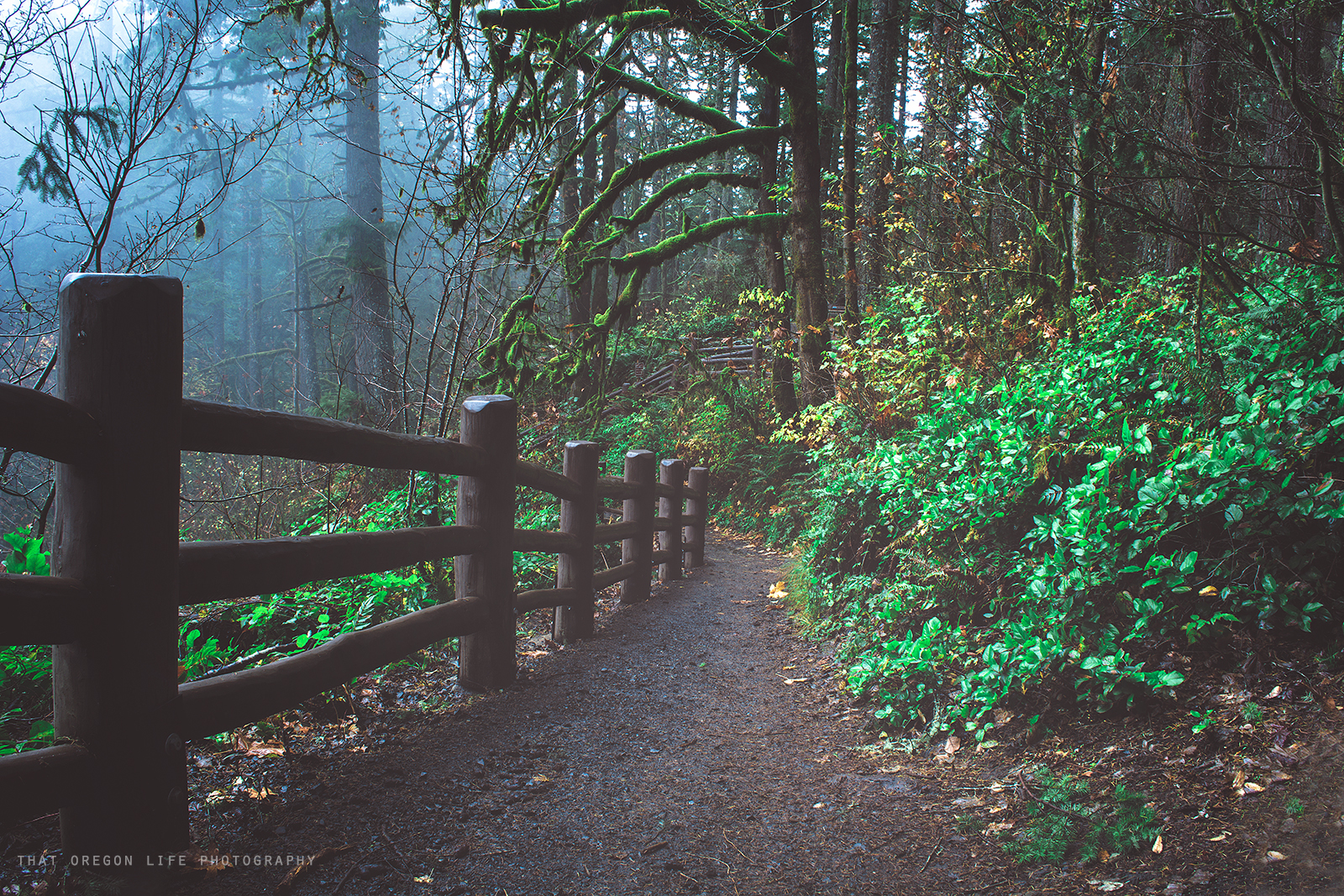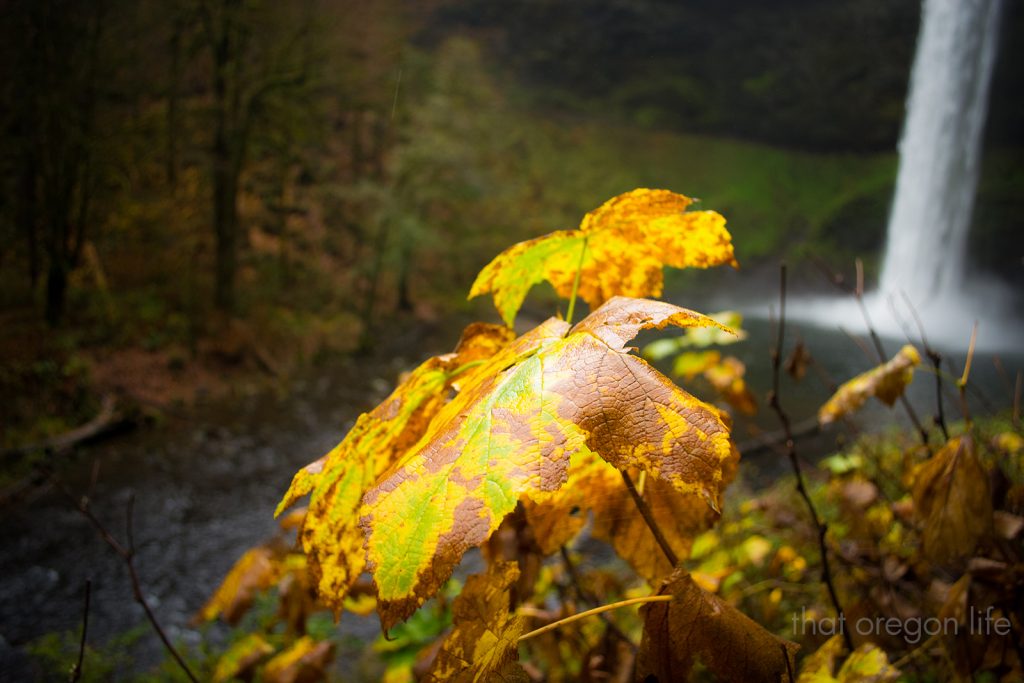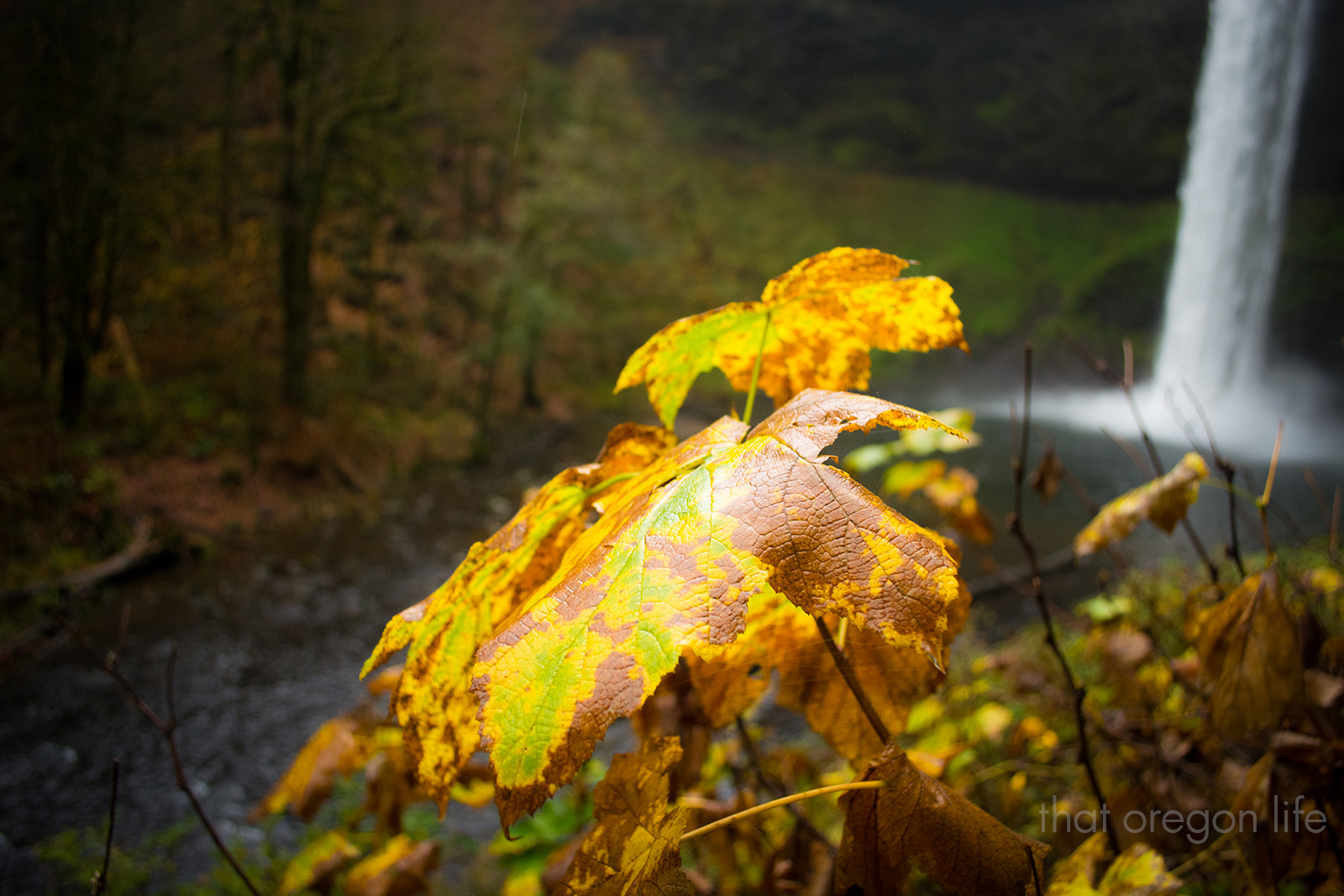 History of Silver Falls State Park
The history here is quite fascinating, as a once small lumber town known as Silver Falls City, which sat atop the South Falls, and was formed in 1888. Eventually, the land was cleared and a local entrepreneur sold admission to the Falls area, which and featured attractions such as pushing cars over the falls. There was even a stunt performed with a daredevil riding over in a canoe at Silver Falls during this time.
By 1900 June D. Drake, who was a photographer from Silverton, began to campaign for park status. He used his photographs to gain support, and eventually, Drake Falls was later named after him. In 1926, however, an inspector for the National Park Service rejected the area for park status because of a proliferation of unattractive stumps after years of logging.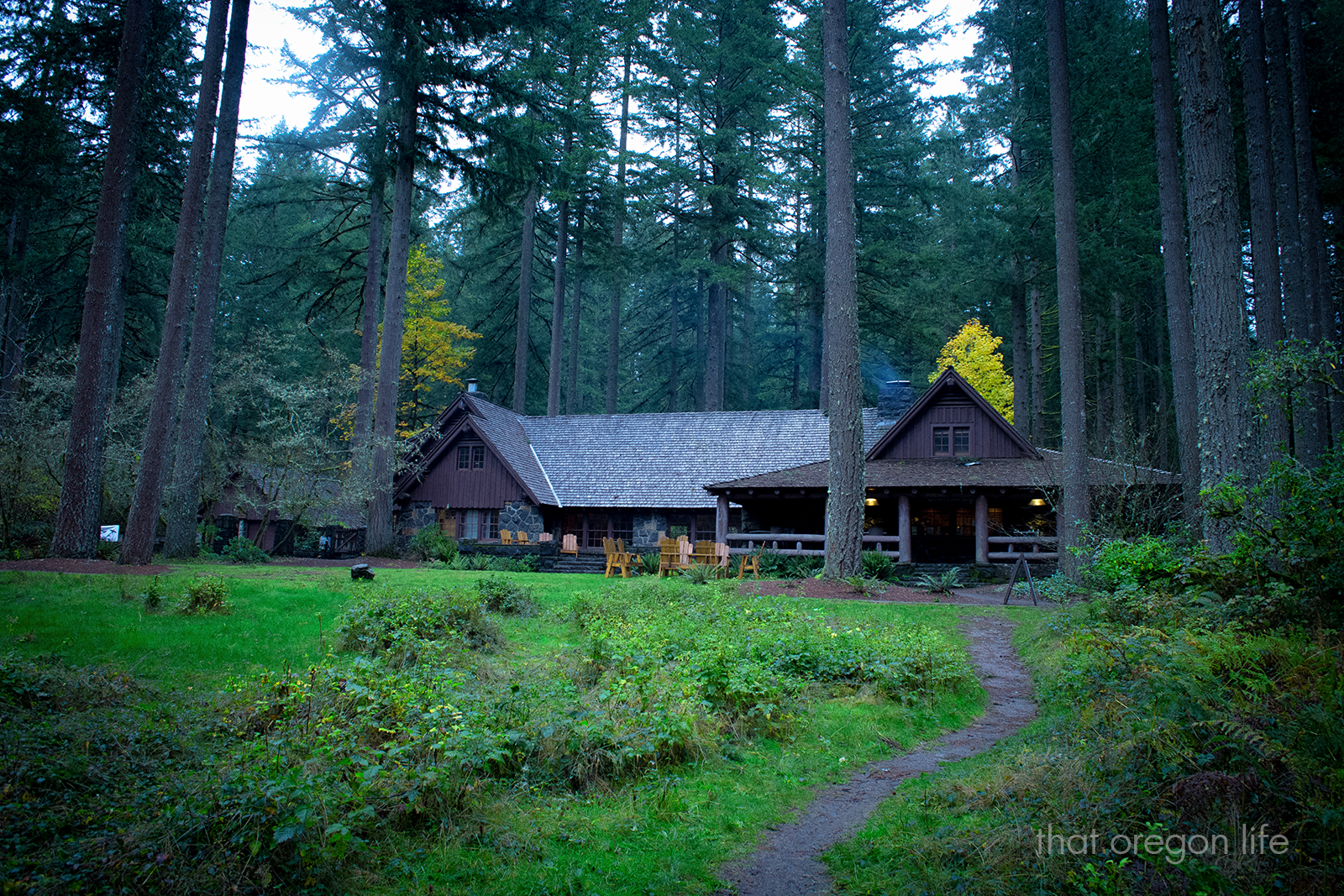 It wasn't until 1935 when president Franklin D. Roosevelt announced that the Silver Falls area would officially be turned into a  Recreational Demonstration Area. The historic South Falls Lodge was also completed in the late 1930s, which was used as a restaurant from 1946 until the late 50s, and was listed on the National Register of Historic Places as the Silver Falls State Park Concession Building Area in 1983.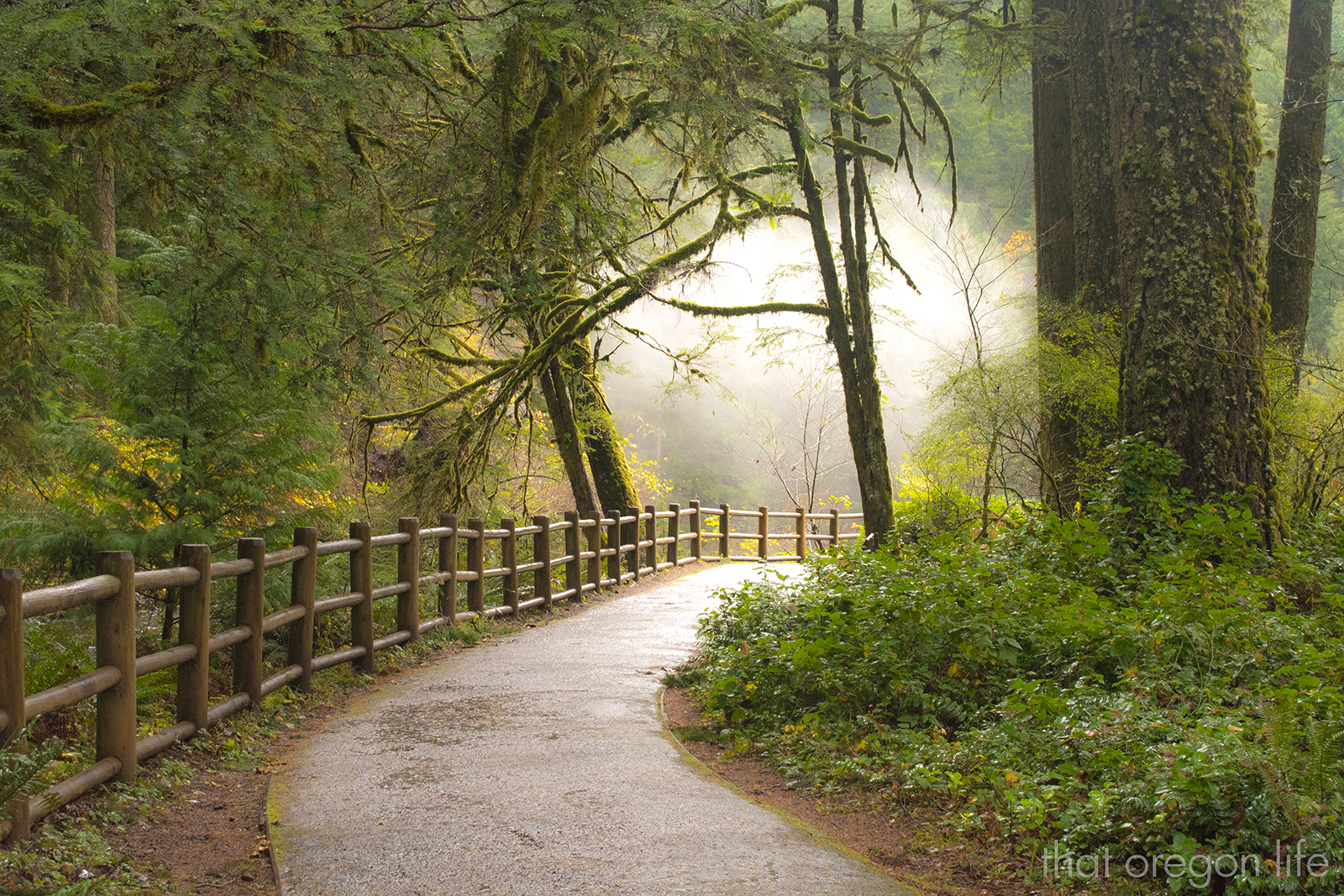 With over 25 miles of backcountry trails, visitors can enjoy hiking, horseback riding, mountain biking, and more. It's said that in the more remote park areas you may even come across bears and cougars.
Trail of Ten Falls at Silver Falls State Park
Visitors will be able to walk behind four of the ten waterfalls, which is an awesome experience, especially at South Falls where you can look out through a 177-foot curtain of water. This lush green trail is a moderate 7.2-mile loop that will take you past ten gorgeous waterfalls. The trail is well maintained and there are benches along the way to sit and rest, making it perfect for the whole family.
There is an overall elevation gain of 800 feet on the trail.  For those that would like a shorter hike, there are several connecting trails with separate access points. The hike is amazing in the summer, but especially stunning in fall when the leaves have begun to change. For those wishing to see more of the backcountry, Silver Falls State Park offers more than 35 miles of trails for hiking, mountain biking, or horseback riding.
V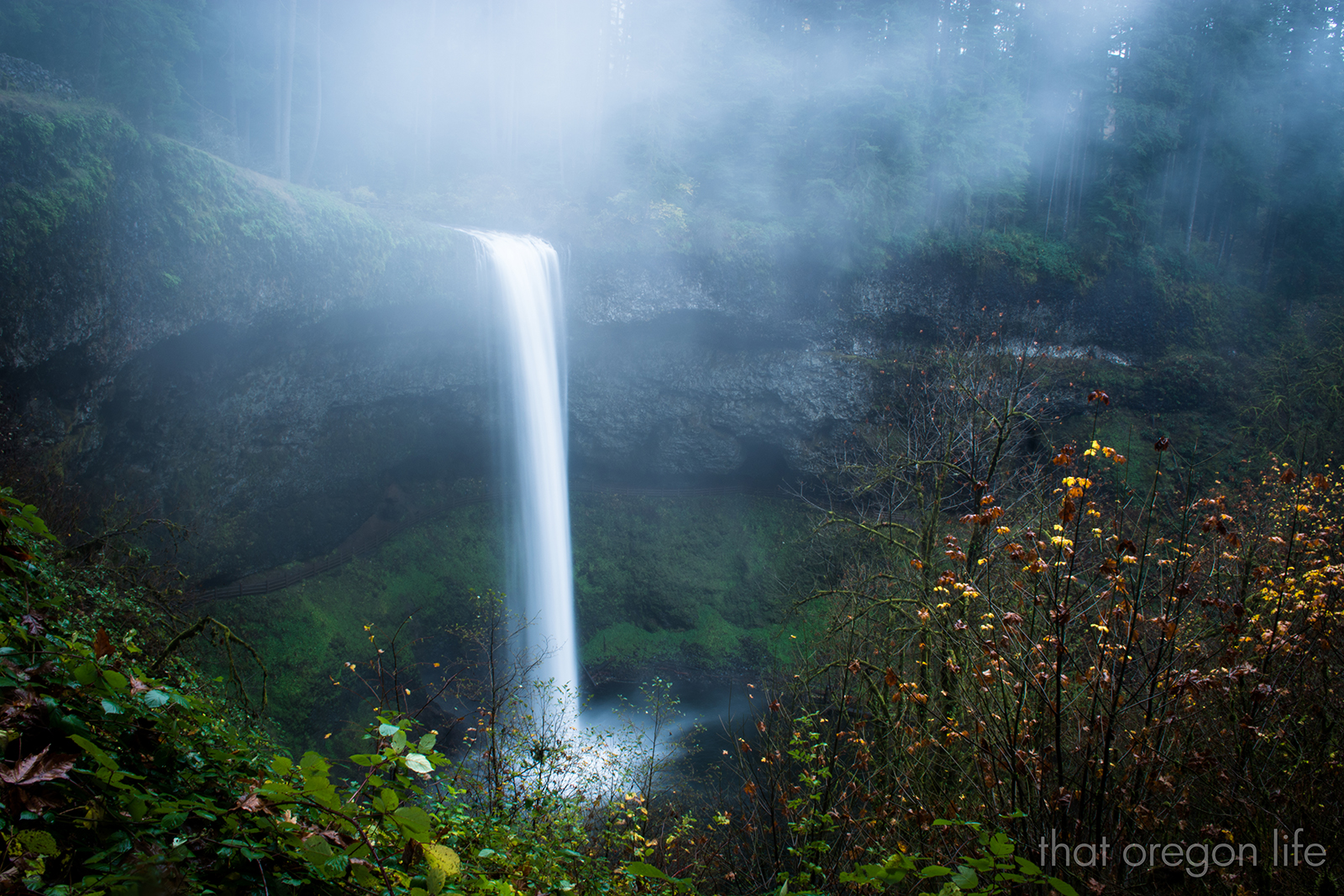 South Falls
Camping At Silver Falls
If you are looking to stay overnight, the main campground offers tent sites, cabins and RV spots as well. Horses are welcome in the horse campground, and if you have a large group the park also offers group tent and RV camps,  dormitory-style bunkhouses (each Ranch sleeps 75) and the historic Youth Camp for up to 250 campers.
The Silver Falls Lodge and Conference Center
During the day the South Falls day-use areas offer visitors spacious lawns, picnic shelters, horseshoe pits, BBQ stands, a playground, and a charming creek. Since the park opened in 1933, visitors have also been using this jaw-dropping park for potlucks, family reunions, and weddings.
The lodge offers a variety of amenities for all visitors to the park. Relax and enjoy comfortable lodging within the wooded setting, or feast at the many catered specialty events.  Enjoy a preordered meal at the historic dining hall or order a box lunch to take on a hike or to your campsite. They also specialize in hosting special events! Visit their official website here or call 866-575-8875.
Please Note:
Check the official site to see what's open at the park as well as find current rules for visiting.  Public health crises', funding issues and natural disasters can cause closures to public lands and state parks.
No pets are allowed on the Canyon Trail.  Leashed pets are allowed on the other trails within the park.
Bears and cougars live in remote areas of the park.
Please follow the seven principles of Leave No Trace.
Hiking, mountain biking, horse riding and camping are at-your-own-risk activities.