If you're looking for one of the most fascinating and unique places to explore, look no further. Rome is a very well-kept secret here in Oregon, and the drive is absolutely worth it for one of the most beautiful rock formations you'll ever come across. In southeast Oregon's sparsely-populated high desert area there stands The Pillars of Rome, a five-mile long, two-mile wide, 100-foot tall rock formation that looks astoundingly like ancient Roman ruins.
Rising out of the desert floor to a height of 100', ranging 5 miles long and about 2 miles across, the Pillars of Rome are incredible grayish-brown-looking white bluffs in Malheur County, Oregon.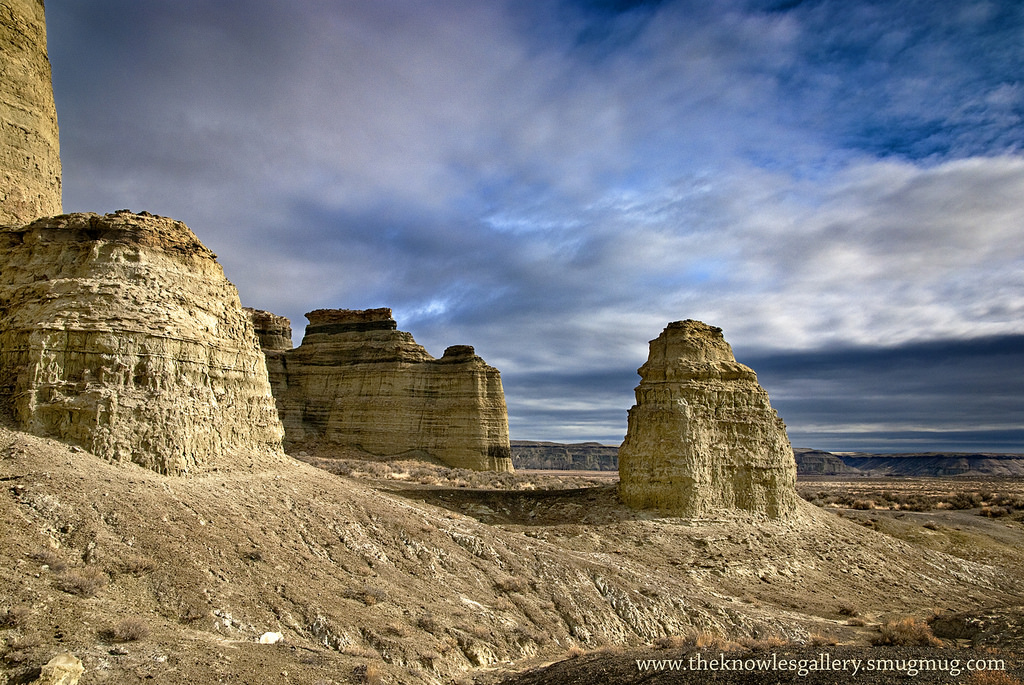 When in Rome
They can be approached from various sides, although you will not find any marked trails leading around them. Like the clay-based structures of Roman ruins, they are brittle and rocks can fall down at any time. At the base of the pillars lay the rocks, now covered with yellow-golden lichen. Caves and bird nests dot the rocks as well, which can be spotted at different altitudes of the pillar walls.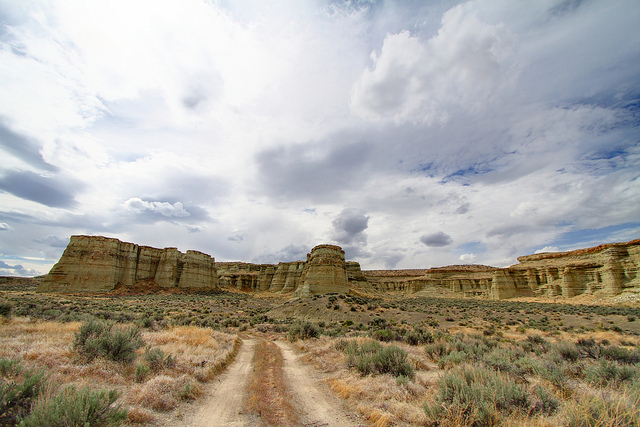 For anyone who is interested in doing some white water rafting, Rome is the entry point for an awesome ride down the wild & scenic Owyhee River past beautiful canyons, wildflowers, and wildlife.
How to get here
Already a landmark for early pioneers of the Oregon Trail who crossed the Owyhee river nearby, today you will need to rely on visual identification of this imposing structure. There are no obvious signposts guiding potential visitors.
Once you arrive in Rome on route 95 between Burns Junction and Jordan Valley, take the well-maintained dirt road across the Rome store. Follow this road in the northwest direction for about 2 miles, turn right, and then turn left. At this point, you should already see the towering formation. Continue on to the west and park your car at a respectful distance from the pillars.