It's known as Beckie's Café, on Oregon Route 62, and some travelers head to Crater Lake National Park as an excuse just to drop in at Beckie's Cafe for a piece of Beckie's mouthwatering, world-famous homemade pie. Ed Beckelhymer, nicknamed "Beckie," was an auto mechanic and built a service station next door to the restaurant. His wife, Nettie, cooked at what became known as "Beckie's Place."
You'll find this cabin restaurant nestled in the woods on the grounds of the historic Union Creek Resort, dating clear back to 1922. Beckie's was established in 1926. Today, Beckie's Café is listed on the National Register of Historic Places and it is still known for its berry pies.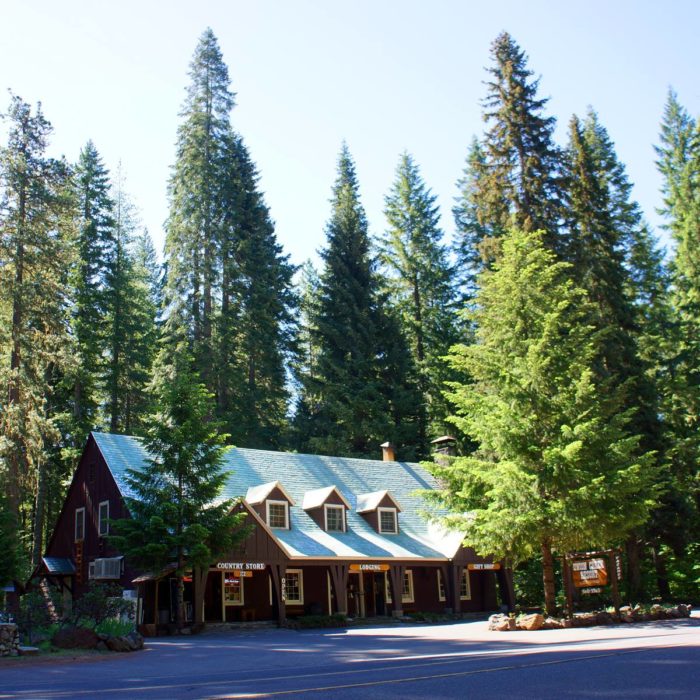 Today, people come from all over the world to the town of Prospect, Oregon, to taste the huckleberry pie from Beckie's Cafe. The current owner, Kent Watson, has even had people from China come in and ask where the pies are!
Guests can choose from Beckie's pie menu, featuring their famous Oregon huckleberry seasonal pie, or very berry, blackberry, boysenberry, blueberry, cherry, apple, pecan, chocolate, coconut, peanut butter, and banana any time of year. Other seasonal pies include strawberry and peach.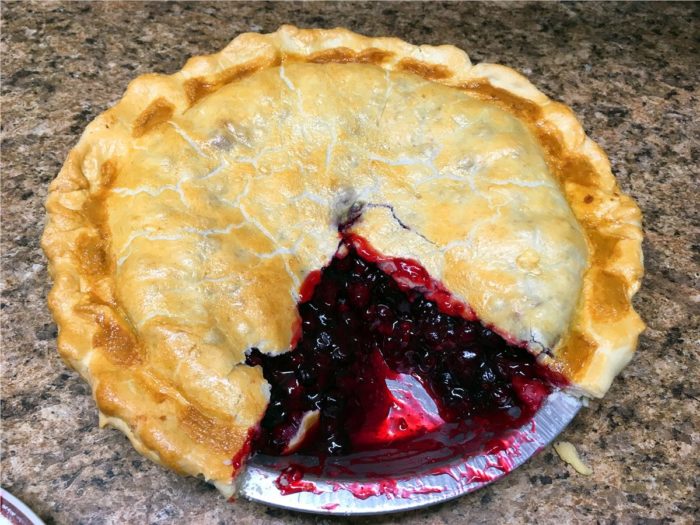 Made fresh on location, the mouth-watering pastries, cinnamon rolls, dinner rolls, and other specialty baked goods are to die for. And sweets aren't the only things offered here. Beckie's serves breakfast, lunch, and dinner as well.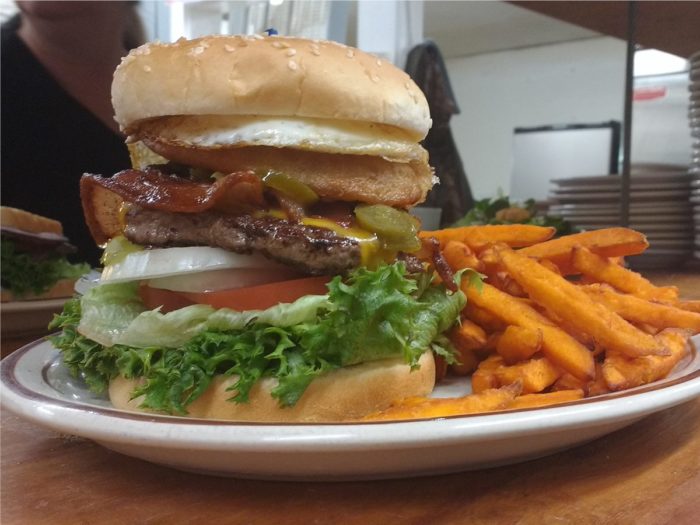 If you're not in the mood for dessert, you can choose from home-made dishes that include burgers, sandwiches, hotcakes, biscuits and gravy, steak, and more.
Have you eaten at Beckie's? Let us know about it in the comments below.
Beckie's Cafe
Union Creek Resort
56484 OR-62
Prospect, OR 97536
Images courtesy of Union Creek Resort and Beckie's Cafe