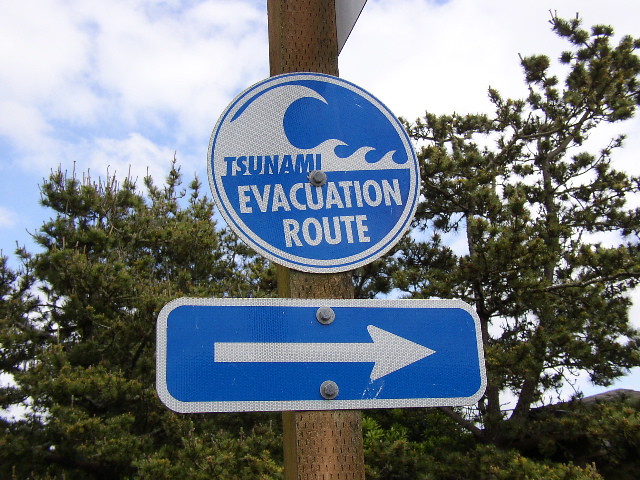 A large undersea volcano that erupted Friday near an island in the South Pacific, has prompted the National Weather Service to issue a tsunami advisory for the Oregon and Washington coasts Saturday morning.
"Strong and unusual currents are expected along the coast, and in bays, marinas, and harbors," the U.S. tsunami warning center said. Live-aboards were urged to seek shelter.
Strong waves and currents are possible in areas under the advisory, the center said. "Some impacts may continue for many hours to days after arrival of the first wave."
The volcano erupted around 8:30 pm near the nation of Tonga and has put warnings into place for New Zealand, Oregon, Washington, Hawaii and Alaska.
Boats were reportedly moved out of the water by the tsunami and onto docks in Hawaii. "A tsunami is currently being observed by all Islands' Emergency Management," the Pacific Tsunami Warning Center tweeted earlier. "We are relieved that there is no reported damage and only minor flooding through-out the islands."
1.14.2021: Large volcanic eruption near Tonga (Hunga Tonga-Hunga Ha'apai volcano) today as seen from outer space. Shown on visible imagery using the Himawari satellite. #hiwx #tsunami #earthquake pic.twitter.com/zOTj6Qu1Wv

— NWSHonolulu (@NWSHonolulu) January 15, 2022
NWS Portland is urging people to get off beaches and harbors and avoid them until the advisory is lifted. According to the NWS they expect 1-3 foot waves and the tsunami warnings are for the following times:
Newport, Ore. – 8:30 a.m.
Long Beach, Wash. – 8:35 a.m.
Seaside, Ore. – 8:45 a.m.
The NWS has also warned the first wave may not be the highest.
⚠TSUNAMI ADVISORY⚠

The National Tsunami Warning Center has issued a TSUNAMI ADVISORY for the Washington and Oregon Coast, due to a large underwater volcanic eruption near Tonga around 830pm Fri PST.

More info coming… https://t.co/m2XjIz4BrJ

— NWS Portland (@NWSPortland) January 15, 2022
The volcano is around 40 miles north of the capital of Tonga Nuku'alofa
⚠TSUNAMI ADVISORY⚠

The National Tsunami Warning Center has issued a TSUNAMI ADVISORY for the entire Alaska coastline, resulting from a volcanic eruption near Tonga around 830pm Fri PST. Any waves are mainly expected to impact the south facing coastlines. #Akwx #tsunami pic.twitter.com/FYeo09KG9E

— NWS Anchorage (@NWSAnchorage) January 15, 2022