When people think of Oregon they tend to think of lush green forests filled with ferns, long weeks of rain in the winter, and perhaps of Oregon's abundance of stunning waterfalls. What you might not have known is that two thirds of Oregon has a completely different climate than the lush rainy Oregon West of the Cascades. Eastern Oregon might not have miles of green forests, but it can still boast about stunning views, amazing hot springs, and incredible hiking trails. If you're looking for things to do in Oregon, here are 10 reasons you need to put Oregon's Southeast corner on your Oregon bucket list!
Sign up for monthly emails full of local travel inspiration and fun trip ideas. In each newsletter we'll share upcoming events, new things to do, hot dining spots and great travel ideas.
1. Collect Oregon's State Gem in Plush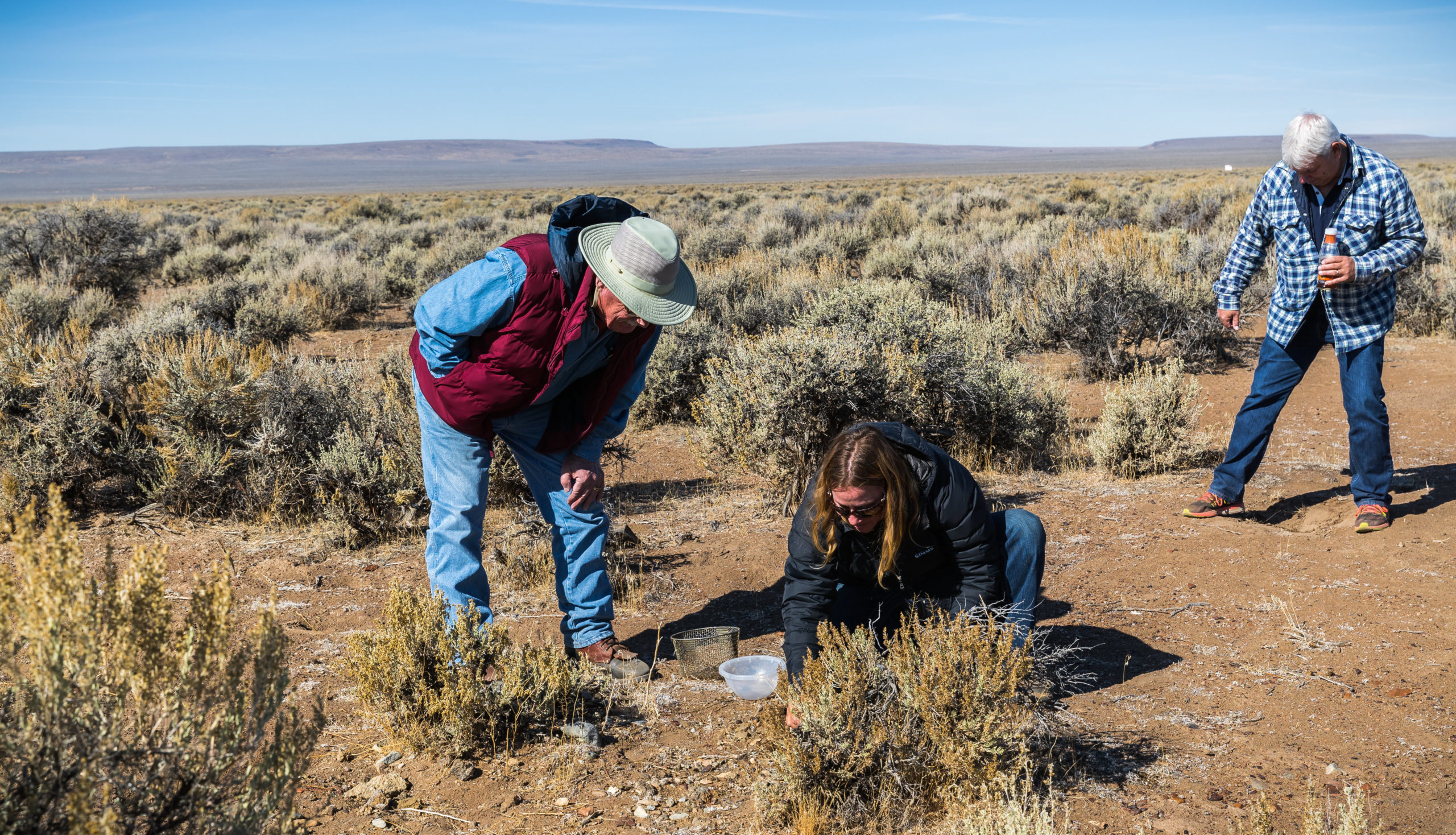 What's Oregon's State Gem? It's the Oregon Sunstone. Sunstones are feldspar crystals formed by lava. A long long time ago in a part of Oregon far far away, Steens Mountain erupted and helped in the formation of Oregon Sunstones. You can go out and collect these gems for free in the Oregon Sunstone Public Collection Area North of Plush. Get more info here before you go as it's an isolated area and you'll need to take everything you need (including toilet paper). Check out the sunstone collection area here in photos and see the map of the area here. If you go at the right time of year you can pick them up right off the top of the ground!
2. See Antelope At The Hart Mountain Antelope Refuge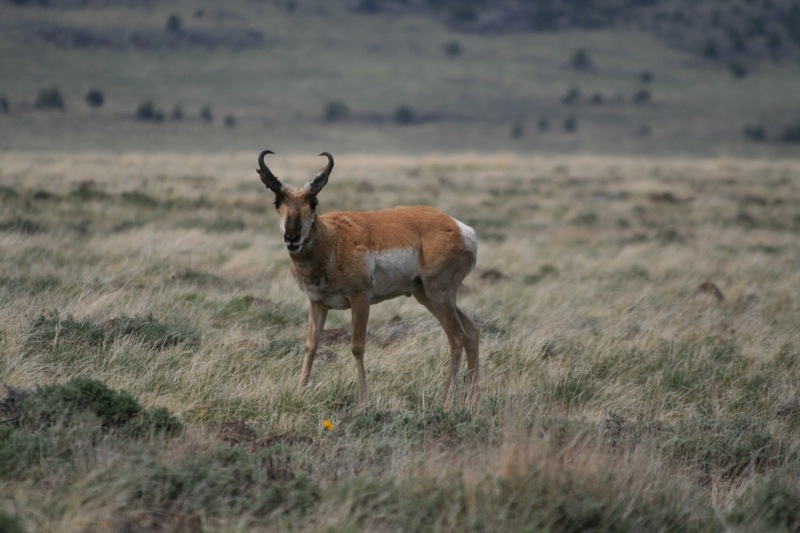 This antelope Refuge in Southeastern Oregon was established in 1936 to protect the American Pronghorn. These antelope can run up to 60 miles per hour! The refuge is open year round (weather permitting), and it's free to visit. Aside from the antelope and other wildlife at the refuge, this is a beautiful place to visit thanks to the rugged and massive fault block ridge that rises three fourths of a mile above the valley floor. Get more info here so you can plan your visit.
Check out this video about the antelope refuge by Matt Cook Oregon:
3. Soak In Some Of Oregon's Most Remote And Beautiful Hot Springs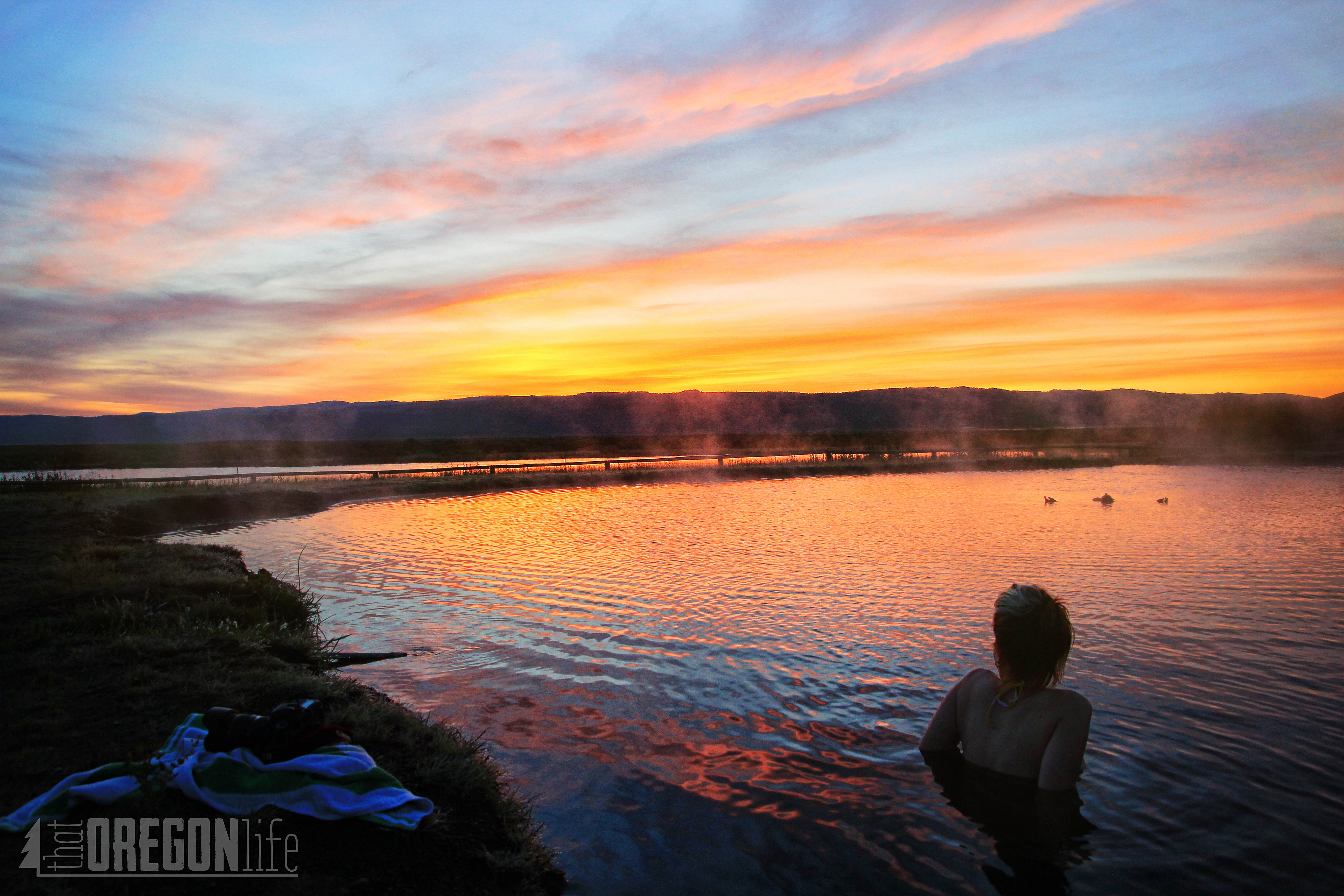 Crystal Crane Hot Springs is an amazing place to visit and stay the night. Soak in the warm soothing waters as you take in a sunset and the rugged beauty of the Eastern Oregon landscape.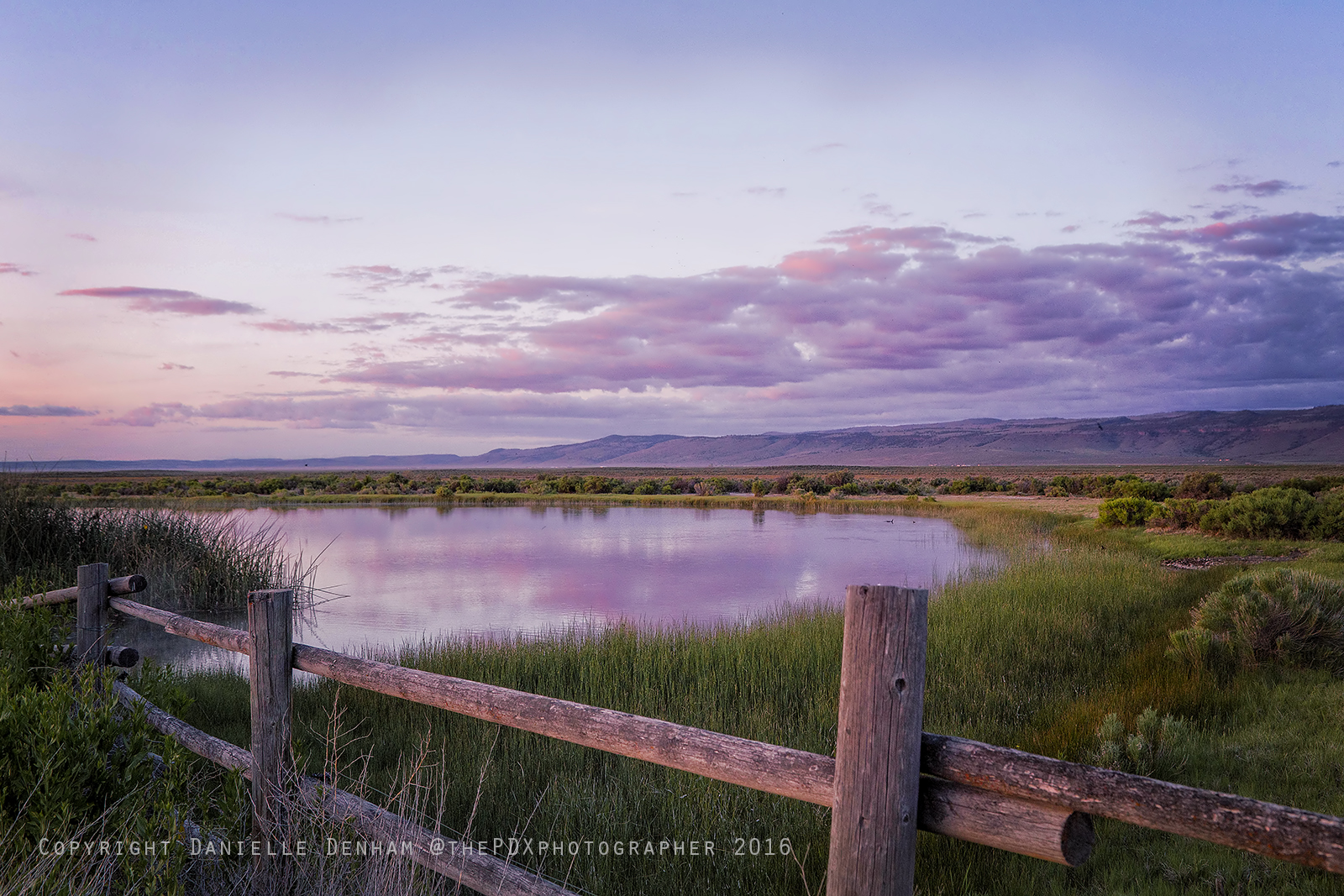 You can stay in a cabin or glamp in a tee-pee. Some of the accommodations even have private soaking tubs! This is one of those places you'll brag to your friends about. Get an in depth look at Crystal Crane Hot Springs here!
4. Pillars Of Rome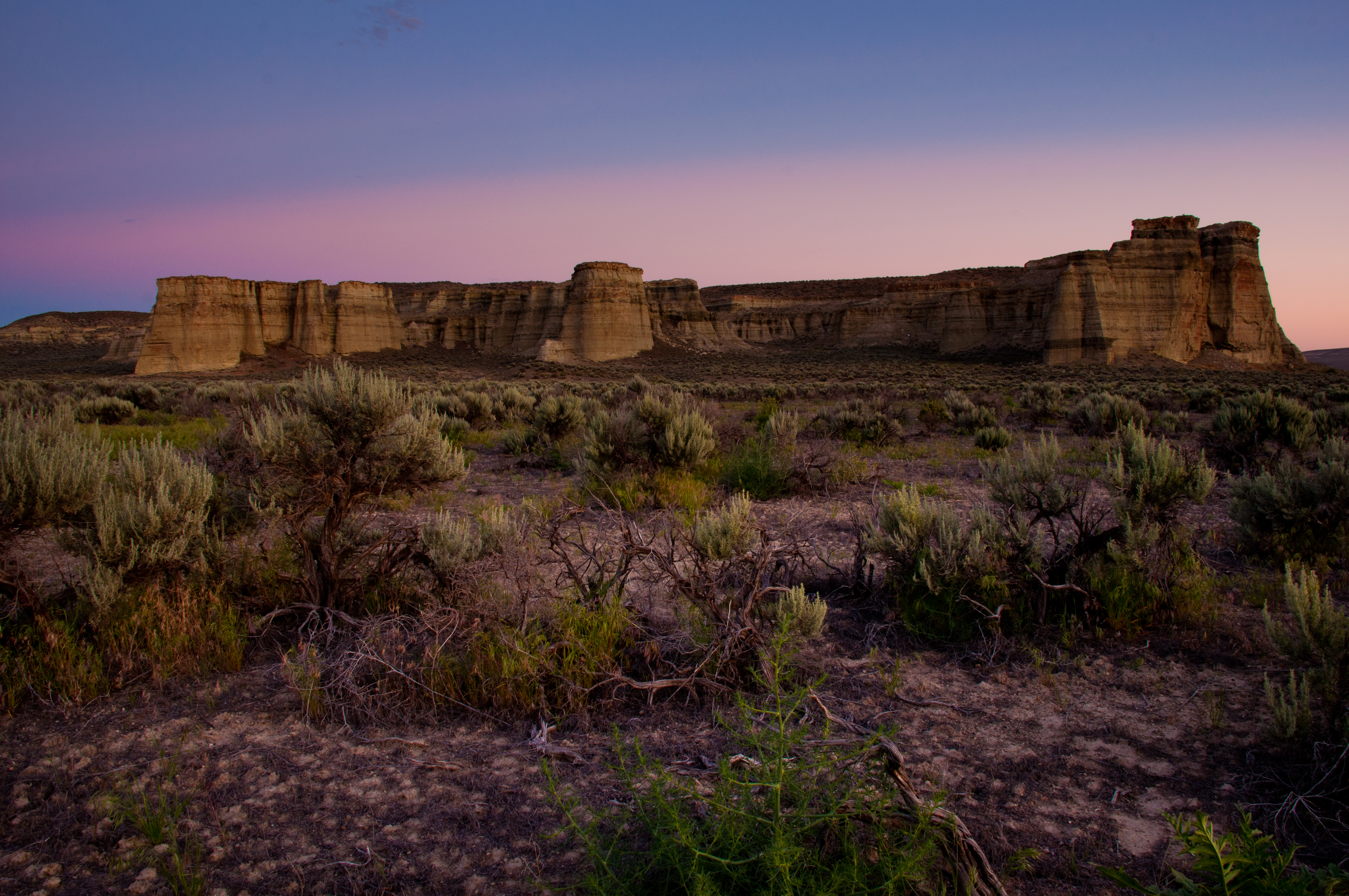 This incredible otherworldly rock formation in Southeastern Oregon is five miles by two miles and rises 100 feet up out of the desert. Read more about The Pillars Of Rome here, and don't forget to take your camera when you go! You can also read about the Pillars of Rome here.
5. Raft The Owyhee River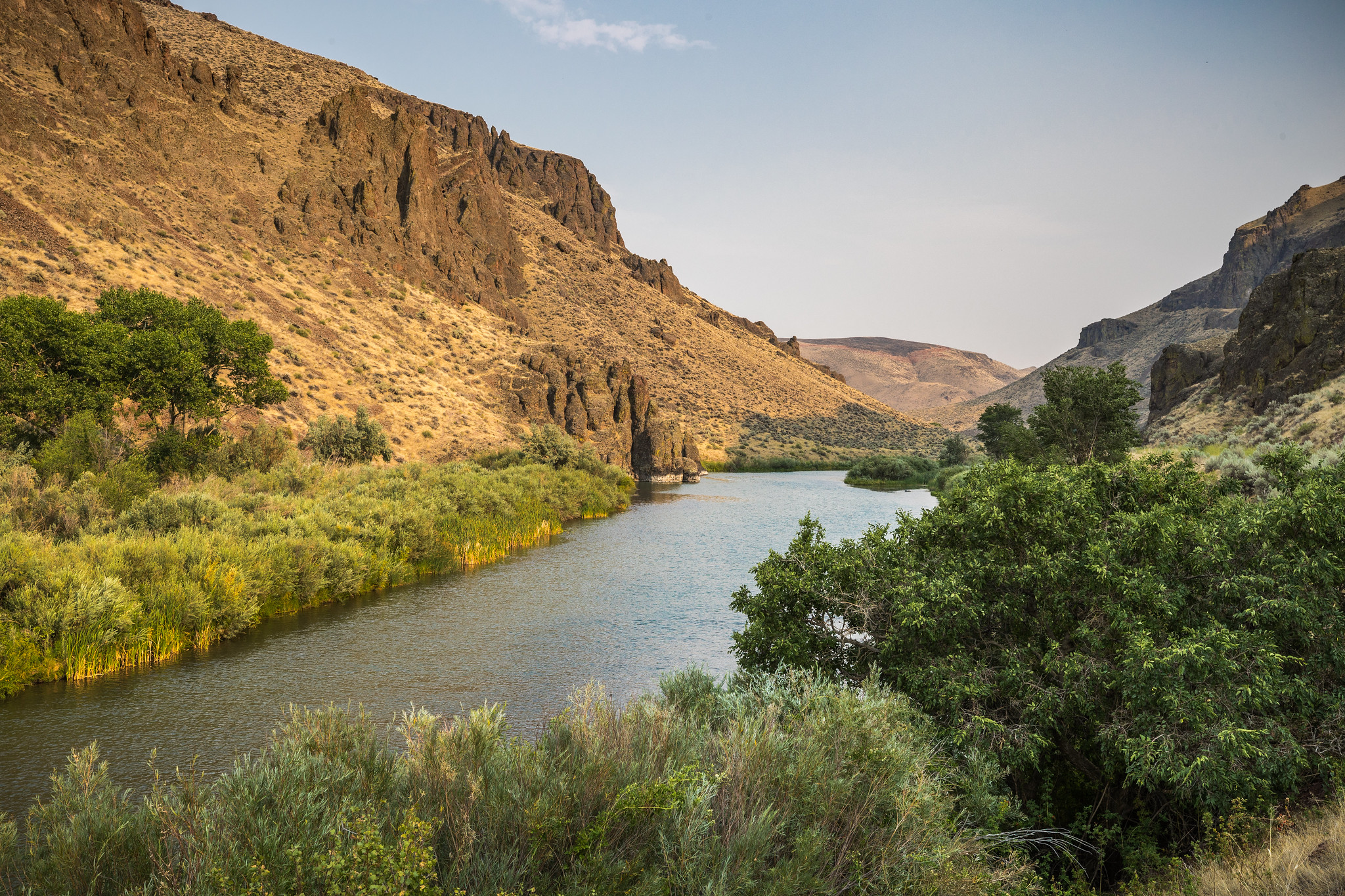 This remote and scenic river runs through rugged 1,000 foot deep canyons in Eastern Oregon. It was originally named for Hawaiian trappers that explored it. The name Owyhee is an earlier version of Hawaii. This river is known for it's technically challenging rapids and is a must for rafting enthusiasts. If you plan on rafting make sure you have the proper permits as this is a protected area, and use a reputable rafting company as the area is remote and can be dangerous. There's a lot to do in the area such as hiking to the painted canyon and viewing wildlife. Learn more about the Owyhee Canyonlands to plan your trip here.
6. Discover The Unique History Of Fort Rock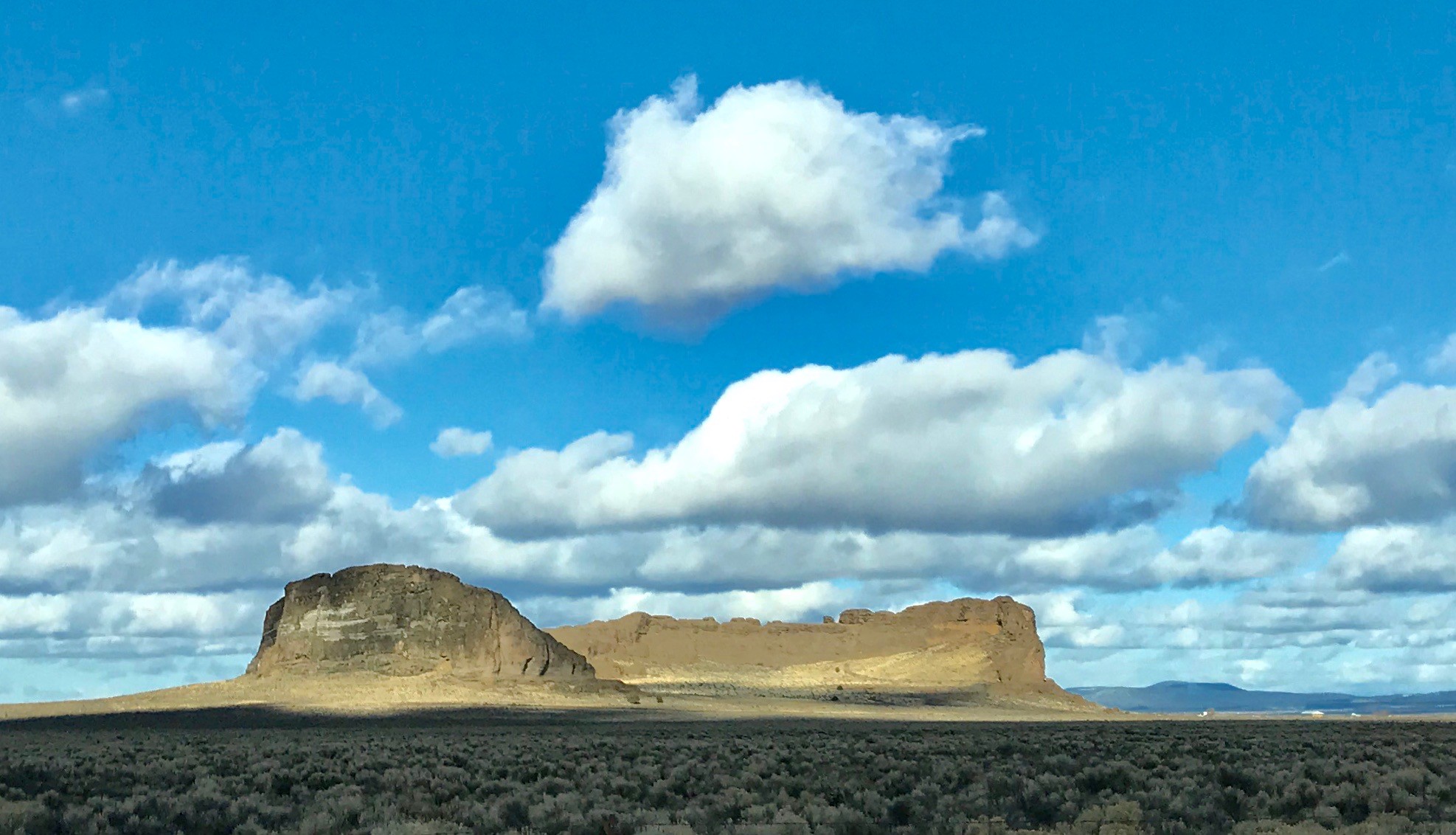 As you make the drive, you can see it from miles away. As you get closer you realize that it's not something small, it's a natural monument that towers over the desert floor. Once this was an island in a massive inland lake, now it's a lone island in the desert. Ancient tools and sandals have been found in a nearby cave. These were buried in ash that came from the Mt. Mazama eruption and tell the story of an ancient native people that lived in the area and throughout Southern Oregon and Northern Nevada.
You can hike the inner rim of Fort Rock and discover the history of homesteads nearby. Get more info and plan your visit here.  There are no fees to get into the Fort Rock State Natural Area.
7. Take In The Incredible Beauty And Hike Steens Mountain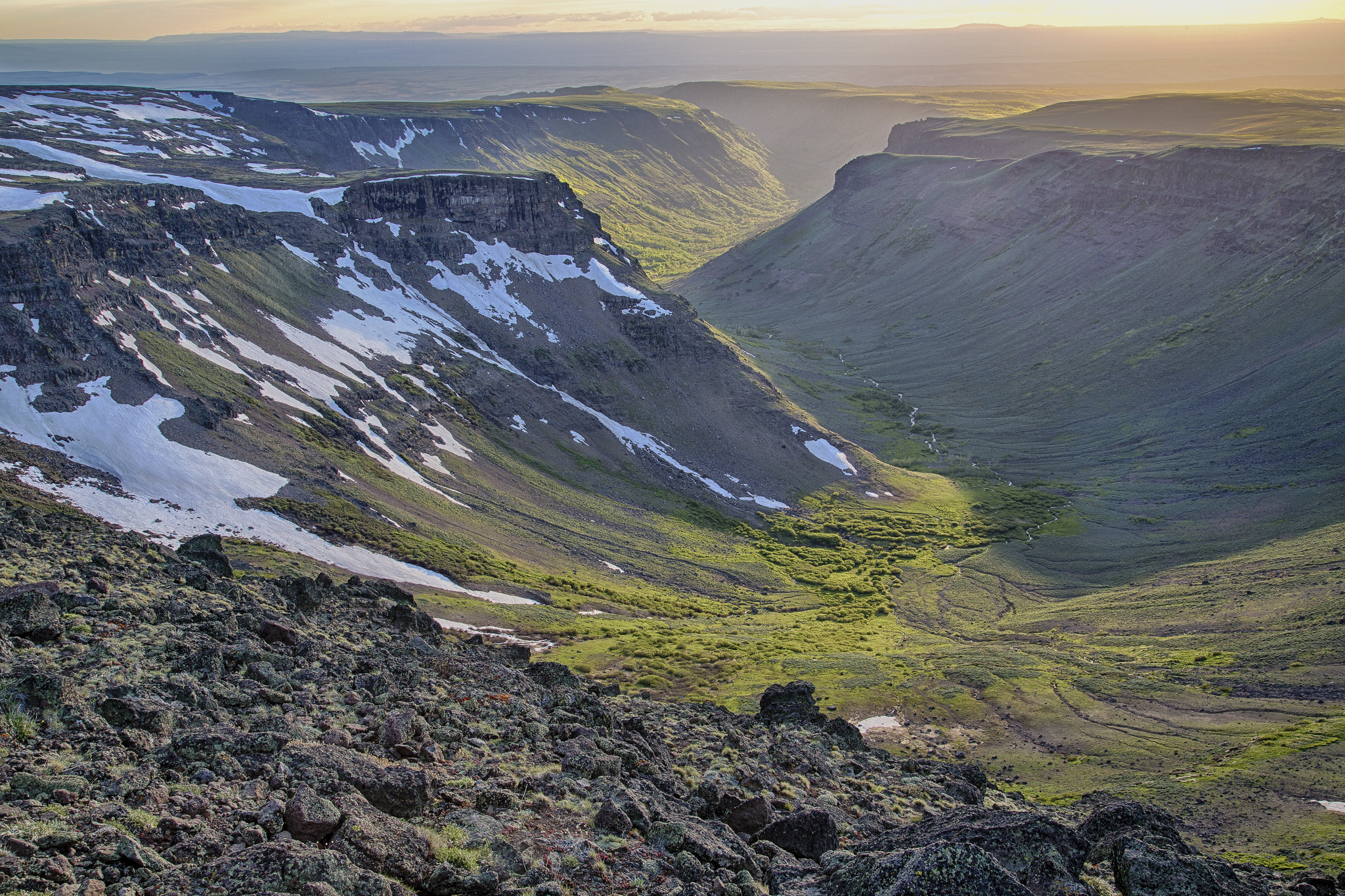 Glacier carved gorges set the stage for one of the most dramatic wilderness areas in Oregon. If you want a remote place to get out and recreate, this is it. You can camp, picnic, hike, ride horses, catch redband trout, hunt wild game, cross country ski, snowshoe, and  take in the wildlife and wildflowers.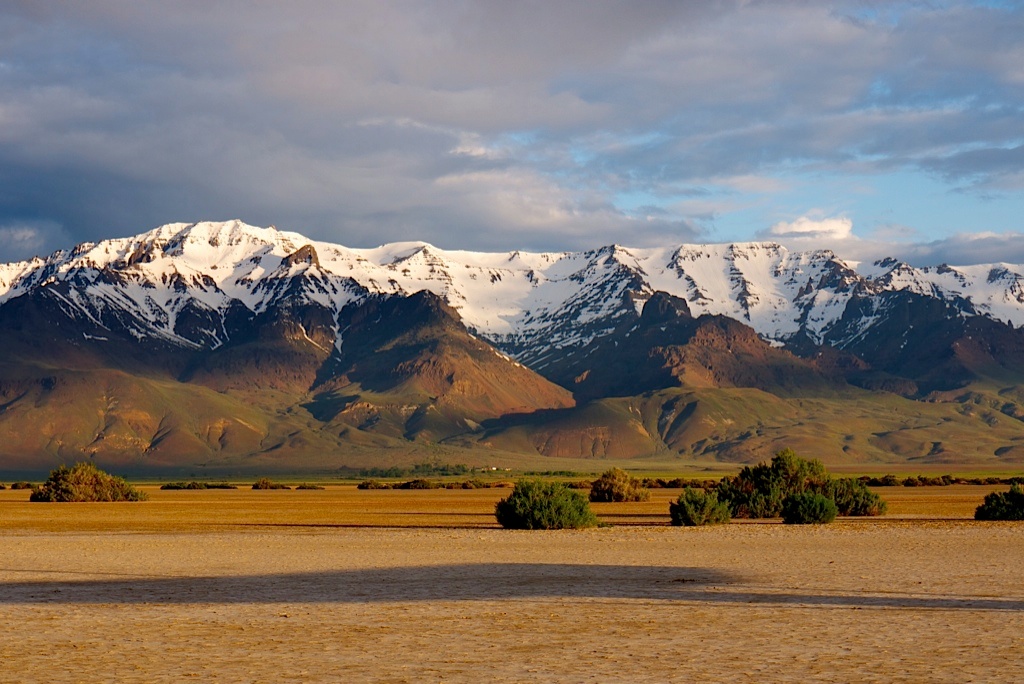 Get all the information you need about what you can do and what you need to know before you go here.  This is one of those places that you'll never forget once you visit, and will always want to return to. Don't forget to check out this video about Steens Mountain.
8. Go Off-Roading At The Christmas Valley Sand Dunes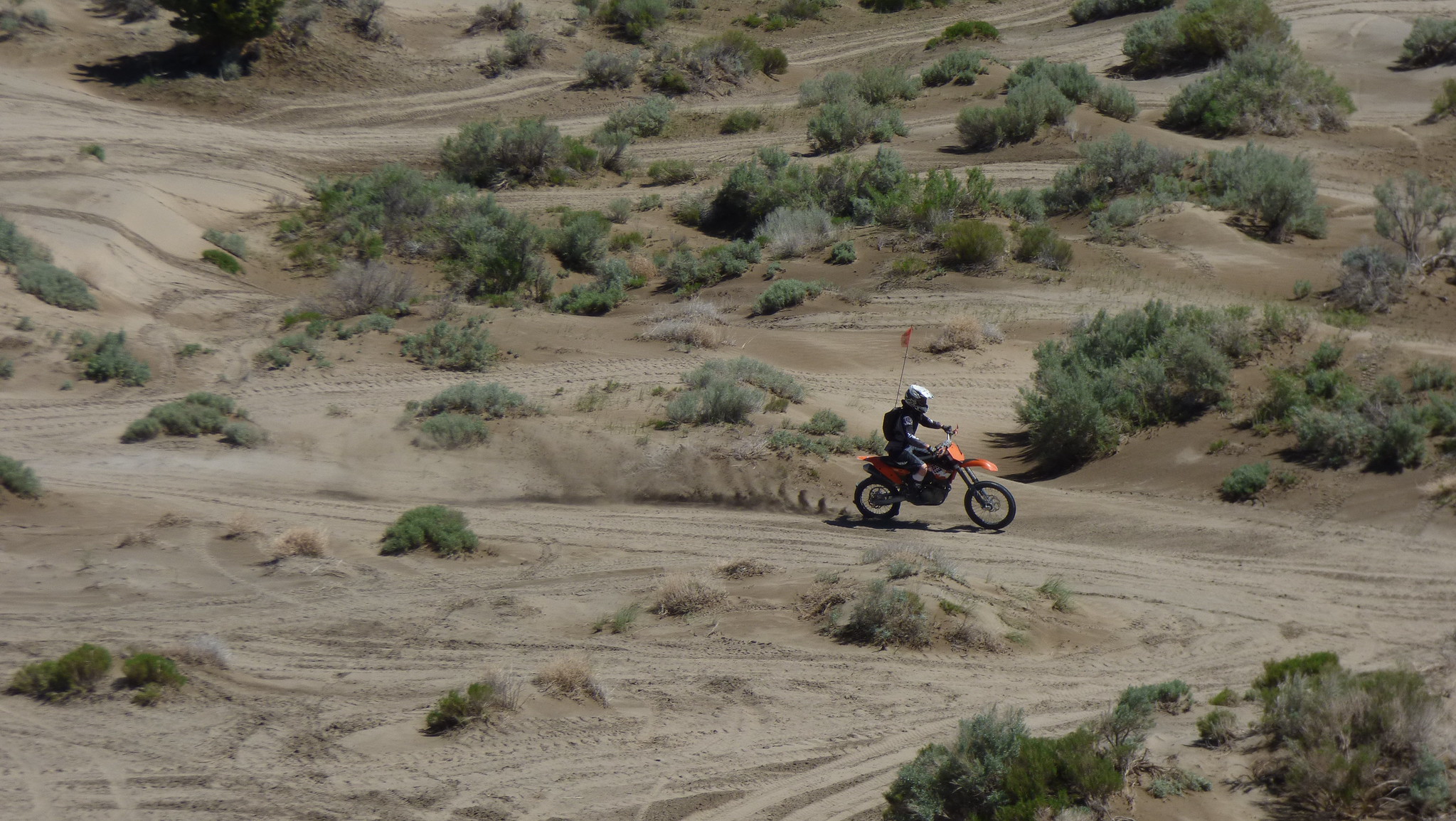 People often forget about the 8,900 acres of sand dunes in Christmas Valley when they go out to play off road. These dunes are the largest inland shifting sand dune system in the entire Pacific Northwest. Oregon ATV permits are required. There is camping available in designated sites, though there is no water or restrooms provided so bring everything you need and be sure to bring enough water for everyone for your entire stay. This is a remote area. Those who visit and go off-roading here should pay attention to fences and signage as there are several protected areas nearby such as the Lost Forest and Fossil Lake as well as private lands.
9. Alvord Hot Springs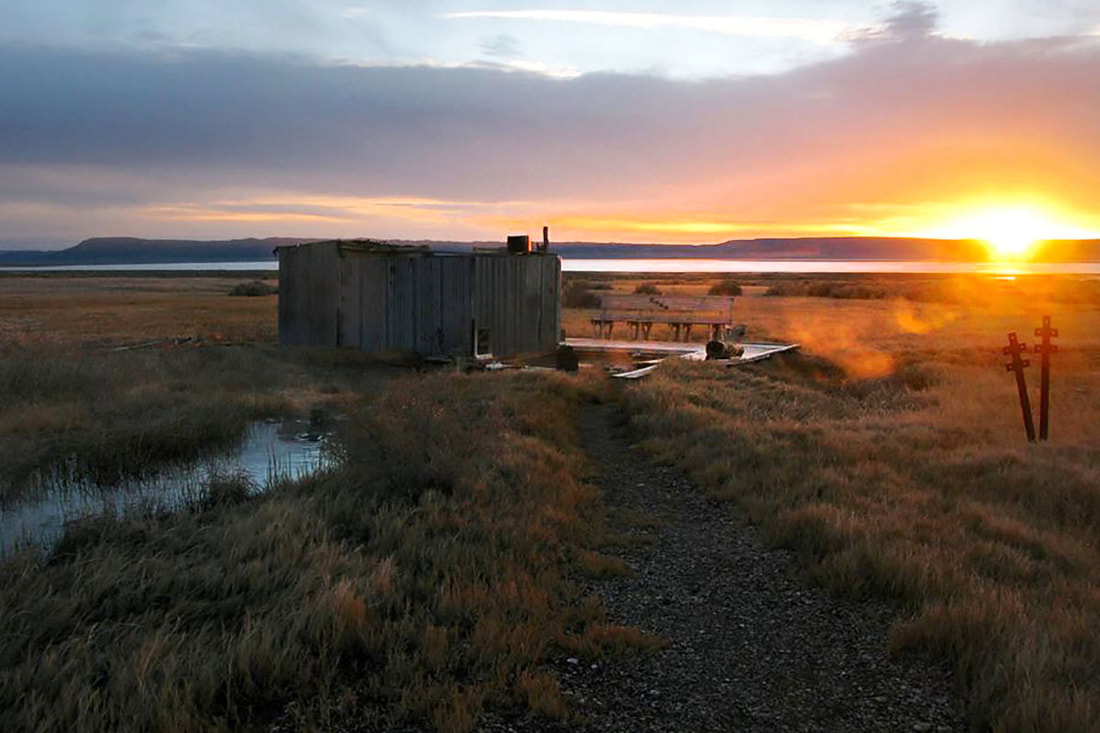 These hot springs are near the base of Steens Mountain and are privately owned. The water is a hot 170 degrees but gets cooled when mixed in the soaking pools. There are bunkhouses and campsites available, and if you pay to camp you can use the pools at any time of the day or night! There's also a small general store, restroom, and reception center. Get more information here or book a stay, and check out photos of this gorgeous hot springs here.
10. Experience The Alvord Desert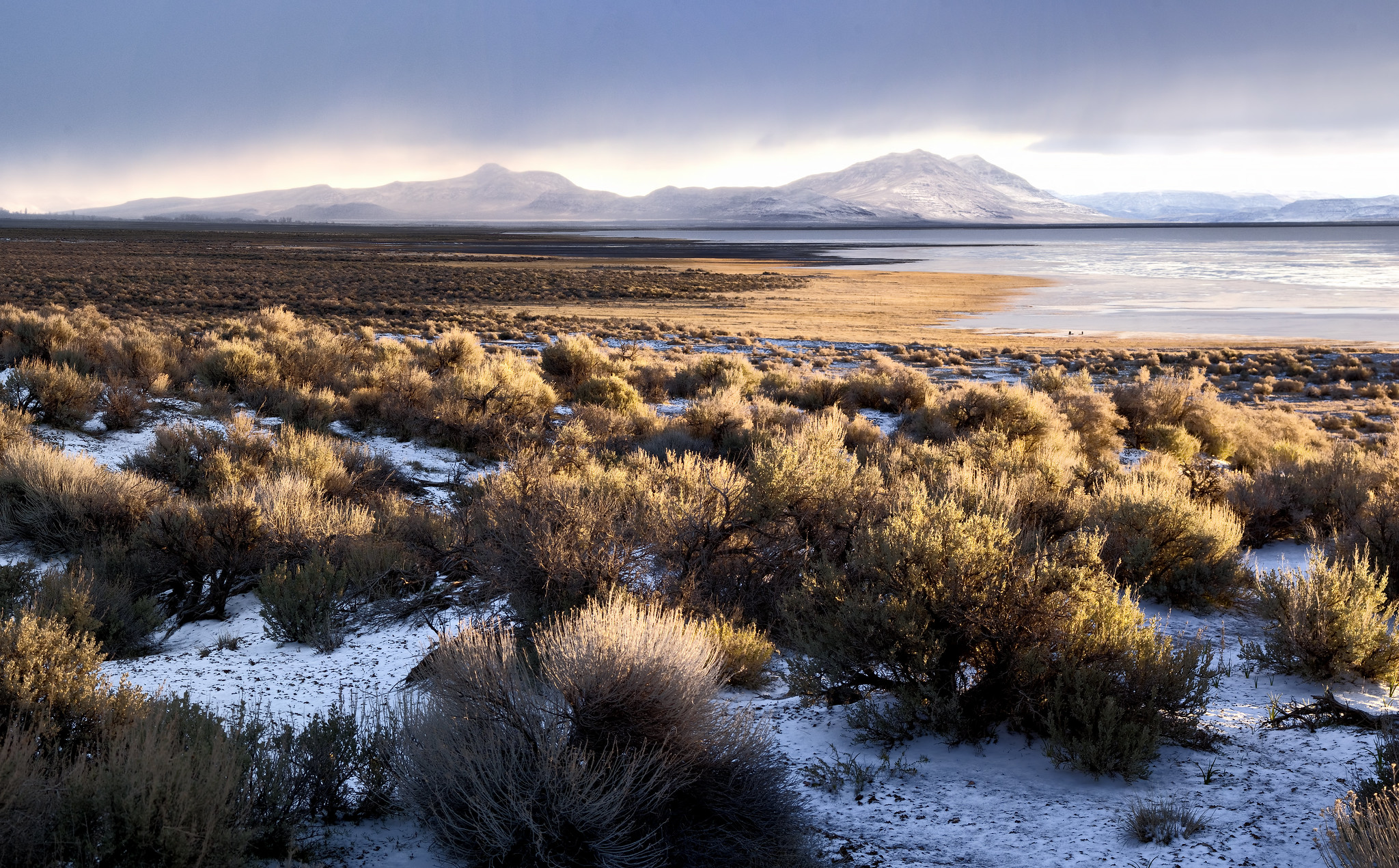 This place can seem otherworldly. It's a desert, but it's a lake for part of the year because of snow melt from the surrounding mountains. The ideal time to visit is when it's dry from June through November. There's no potable water, no cell service, no restrooms, no shade, and no designated camping areas. With little services and strong winds, why would anyone visit? This place is eerie and beautiful, stunning and remote.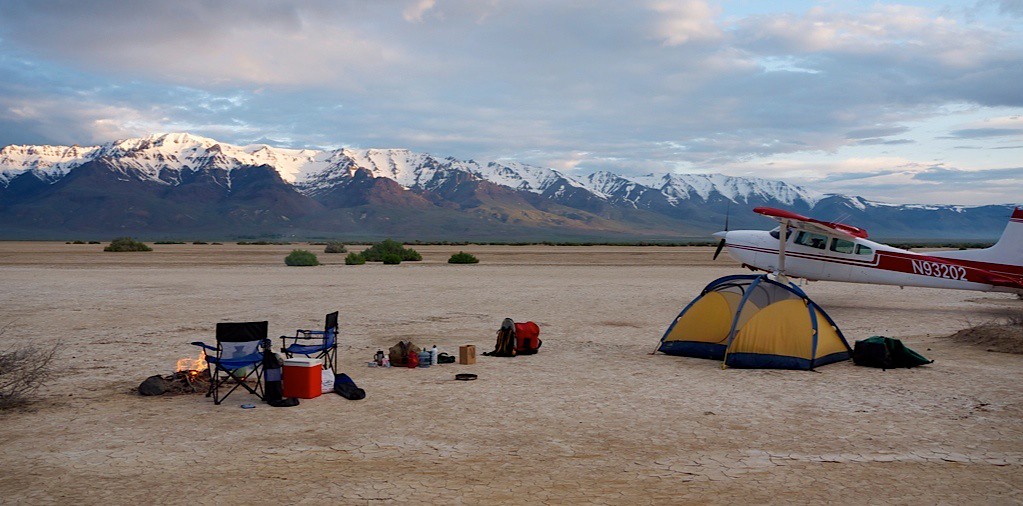 This is the perfect place to get away from the city and just be. Land sailing, driving and camping on the dry lake bed are popular activities.
There's also good fishing for cutthroat trout in Mann Lake. Hiking, antelope viewing, and other wildlife viewing are also popular activities as well as rockhounding for thunder eggs, agates and other rocks and minerals. There are several hot springs in the area, but the only one suitable for soaking is the Alvord Hot Springs, (remember, all of the hot springs in the area are hot hot hot! They're much too hot and dangerous to touch so stay back and keep your pets back).
The BLM also has a wilderness study area in the Alvord Desert you can learn about here.
Southeastern Oregon is beautiful, remote, rugged, and unforgettable. There's so much more than just these 10 things to experience. Whatever you decide to do, please remember:
Follow the seven principles of Leave No Trace so these lands can stay stunning and beautiful for future generations.
These places are remote, and services like gas, restrooms, cell service, potable water and food may not be available. Let people know where you're going and when you plan to return. Also take enough food, water, and gas for everyone for your entire stay. It's also advisable to take extra. Don't forget the toilet paper!
Research the area you plan to visit and know what to expect when you get there.
Check the weather before you go so you can plan accordingly.
Which of these places do you plan to visit? Which ones have you already visited? Let us know in a comment and tag the friends and family you want to go on a Southeast Oregon adventure with!