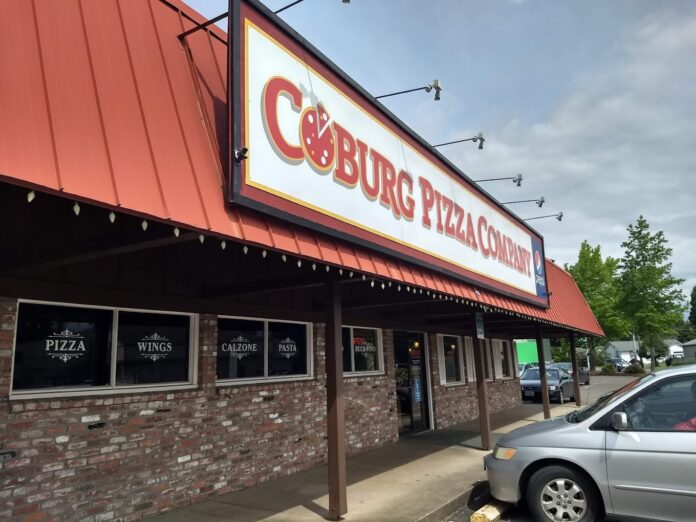 To say that Coburg Pizza isn't your average pizza restaurant is an understatement. True, when you walk inside it looks like your typical pizza joint and the ordering process is fairly straightforward. You choose what size pizza you want: Piccolo to feed 1-2 people, Medio to feed 2-3 people, or Grande to feed 3-4 people. Then, you choose your crust: Nana's traditional thin, Nono's thick & chewy, mozzarella stuffed, or gluten free. Now you just have to choose what you want on your pizza. Easy, right?
Think again. Coburg Pizza Co. describes themselves as "pizza reimagined" and you're about to see why.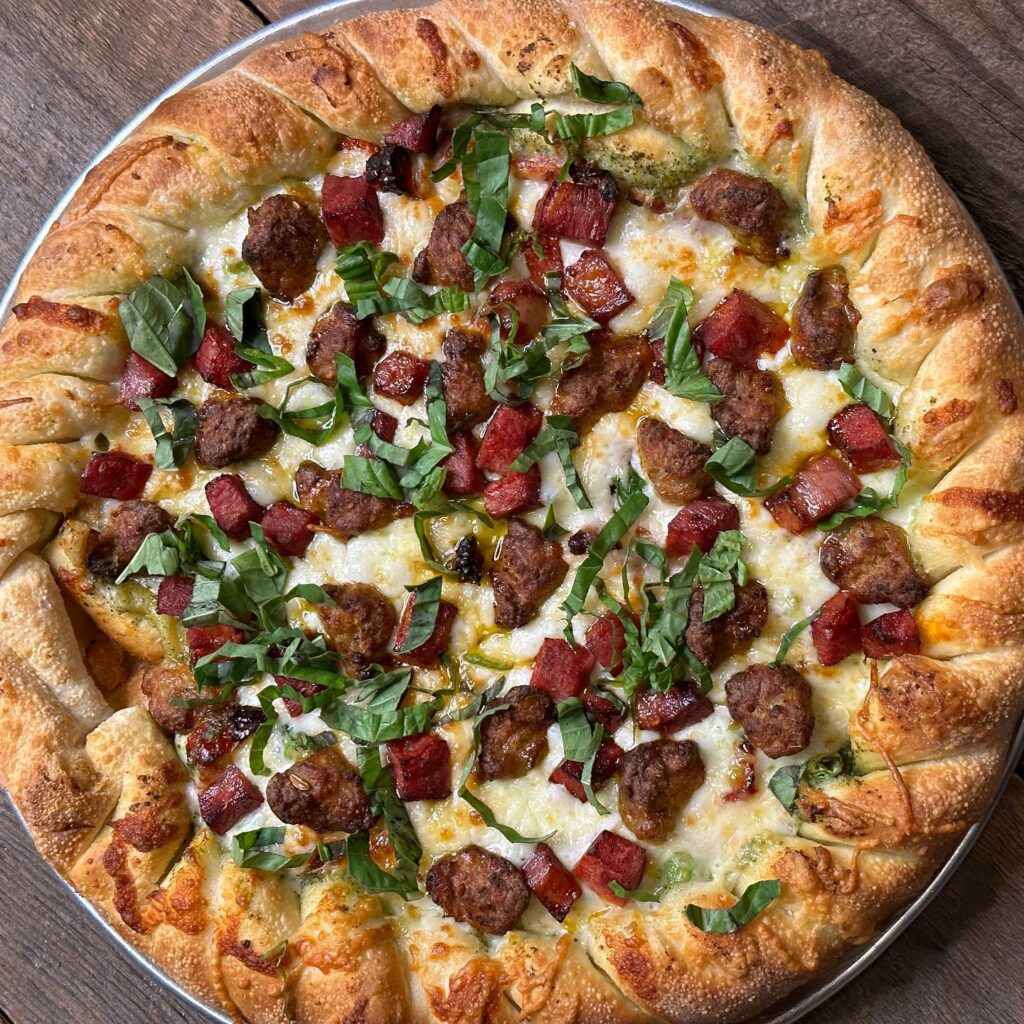 You see, Coburg Pizza has over 57 signature pizza options—57! This means you'll have to allot yourself plenty of time to read through the entire menu before deciding what to order. Some of your choices include standards like their famous Pettine's Margherita with plum tomatoes, fresh mozzarella, basil, and spicy Italian sausage, or the Willamette Luau (basically a Hawaiian pizza with Canadian bacon and pineapple).
---
RELATED: The Ultimate Pizza Bucket List In Oregon
---
However, the creative chefs at Coburg don't stop there and have come up with some truly imaginative pizza combinations you'd never think of trying. Drawing culinary inspiration from all over the globe, here's just a taste of what you're in for:
On the Border – Nacho Usual Pizza: chipotle sauce, refried black beans, salsa, fiesta beef, monterey jack & cheddar cheeses, chips, tomatoes, black olives, green onions, jalapeños, topped with sour cream.
New York City Reuben: corned beef, Swiss cheese & sauerkraut, sriracha 1,000 island sauce, topped with pickles
Chinatown Crab Rangoon: cream cheese and dungeness crab, green onions, garlic, crunchy wontons, and sweet and sour sauce
Big Apple Pork & Cheddar Pie: smoked-pulled pork with their special dry rub, fuji apples & cheddar cheese
While they do have a flatter, New York style pizza crust (Nana's), Coburg Pizza is known for their Nono's thick & chewy pizza dough that can handle these fully-loaded pies (they're definitely not stingy with their toppings!).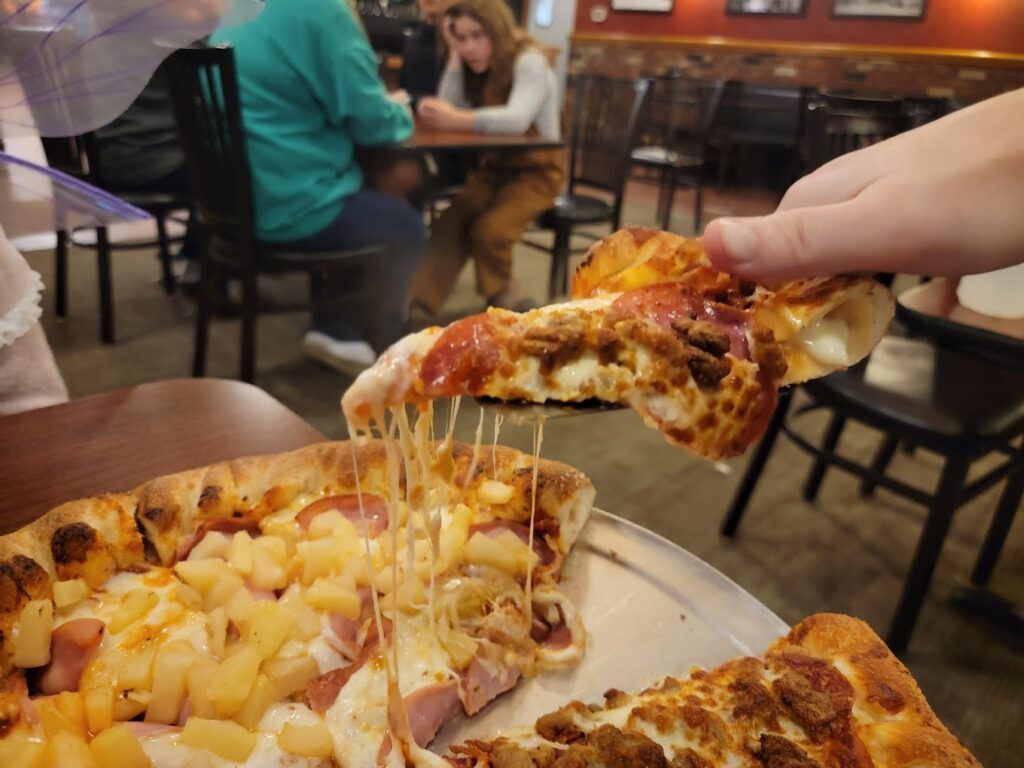 And if you're still craving pizza after your pizza, Coburg has an answer for that too—dessert pizzas! Indulge in the decadent Cinnamon Roll pizza with cream cheese & Nana's secret blend of korintje cinnamon, brown sugar, and butter, or the S'mores pie with semisweet chocolate, marshmallows, and sweet & crunchy grahams on a thick crust.
If you're feeling something other than pizza try their Pesto & Sausage Pasta, calzones, garlic knots, or a big Tuscan Chicken Salad you can share with the whole table. Another crowd pleaser (and award-winner) are their plump and juicy baked wings. Choose from one of 14 different sauces (which are all worth a try but the original buffalo and garlic parmesan are two standouts), and you'll get nearly a pound of wings along with their housemade chunky gorgonzola dressing for dipping. 
---
RELATED: 13+ Jaw-Dropping Waterfalls Near Eugene, Oregon
---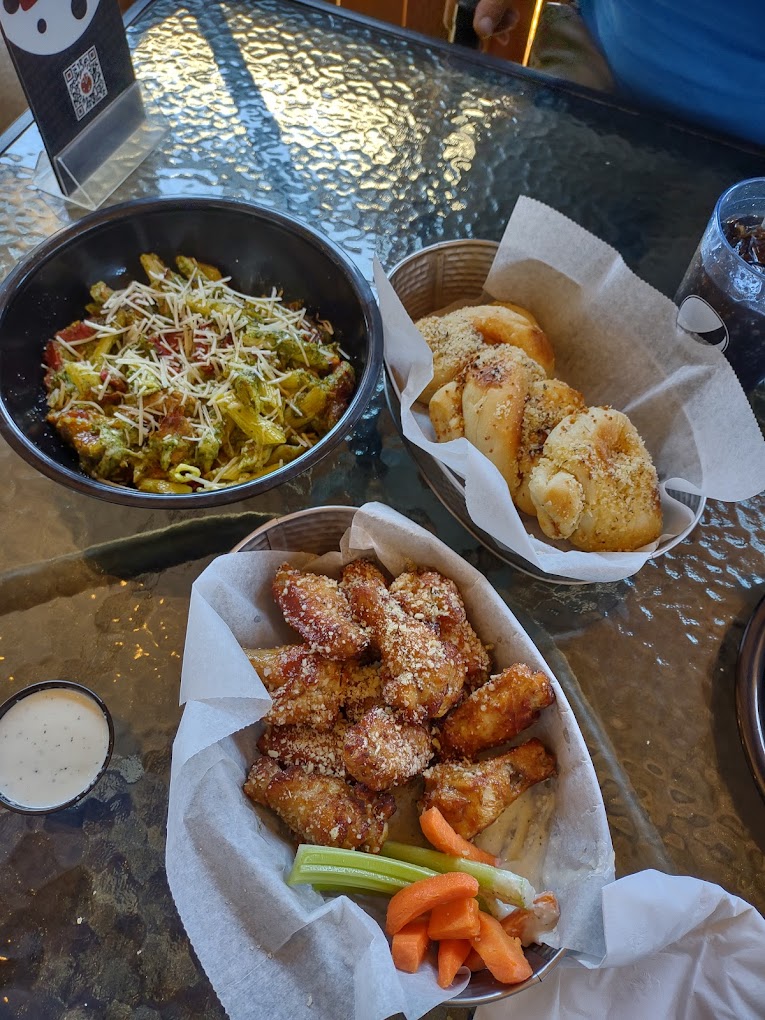 Coburg Pizza is locally owned and operated by the Dawson family who pulled from their deep Italian family roots and love of food to open their first location in August 2006 in Coburg (hence the name), and shortly after opened up their second location just 12 minutes down the road in Springfield.
---
RELATED: Springfield Locals Want To Keep This Old School Pizza Joint A Secret
---
The family traces their pizza-making roots back to Verona, Italy over 100 years ago with a fantastical tale of grandparents, great-grandparents, and great-great grandparents that touches nearly every continent. And if you're questioning their Italian provenance, the family claims "Dawson" was shortened from the original "Dawsolini," but there may be just a touch of embellishment to their story. Do we care? Not if they keep making great pizza!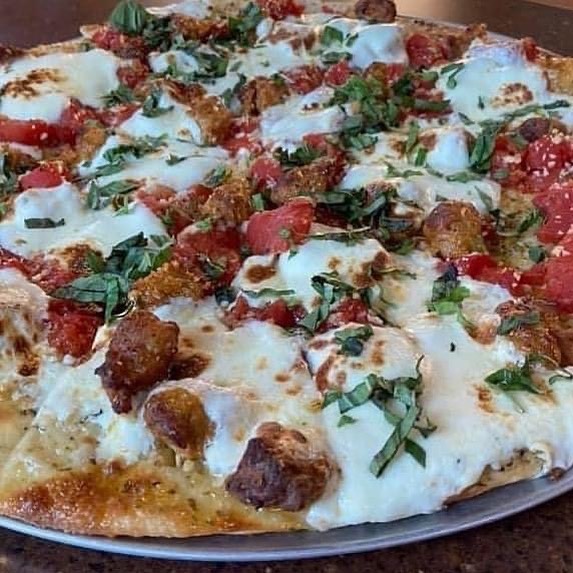 Coburg Pizza Co. has also won "Best Pizza," "Best Family Restaurant," and "Best Wings" by both the local Register Guard readers' poll and the Eugene Weekly. There's both indoor and outdoor seating options, tons of local beers on tap, and an extensive wine list along with pairing recommendations. They even have a Pizza Adventure Passport for their regular customers that works as a rewards program and can earn you free pizza and other goodies!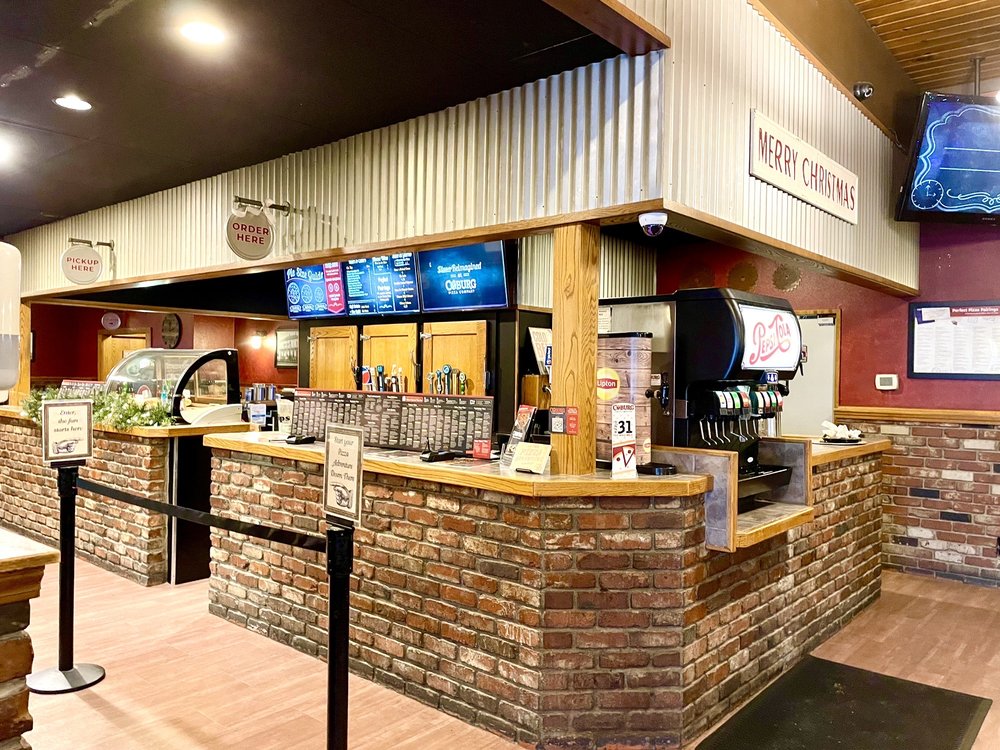 Address: 1710 Centennial Blvd., Springfield, OR 97477
Phone: 541-484-6600
Hours:
Sun – Thu: 11am – 8pm
Fri – Sat: 11am – 9pm