Looking for an old school pizza joint that offers pizza you simply can't stop eating, that you may not even have heard about? Look no further than Joey's Pizza in Springfield. Don't ask why, but almost 10 years after starting That Oregon Life, I have yet to write about this hidden little gem. A place so familiar and loved by locals, that I feel if you are in the area, you should at least give this family owned restaurant a try.
Joey's Pizza Keeps It Simple, And It Works
For generations, this mom & pop pizza joint has stolen the hearts of locals and tourists alike. And they keep it simple, pizza, salad, beer, and a soda machine. At first glance, it may not look like a place you would normally stop. Not saying it looks run down, South A is just a strange one way street and the building is a bit older. In fact, I've passed it more than once when trying to go, and for whatever reason it was hard to spot at times.
You might not think much of it from outside appearance, but I'm telling you, their pizza is worth every penny. And who couldn't love this mural on the side of the building, appropriately placed in light of Springfield, Oregon, being the home of the Simpsons.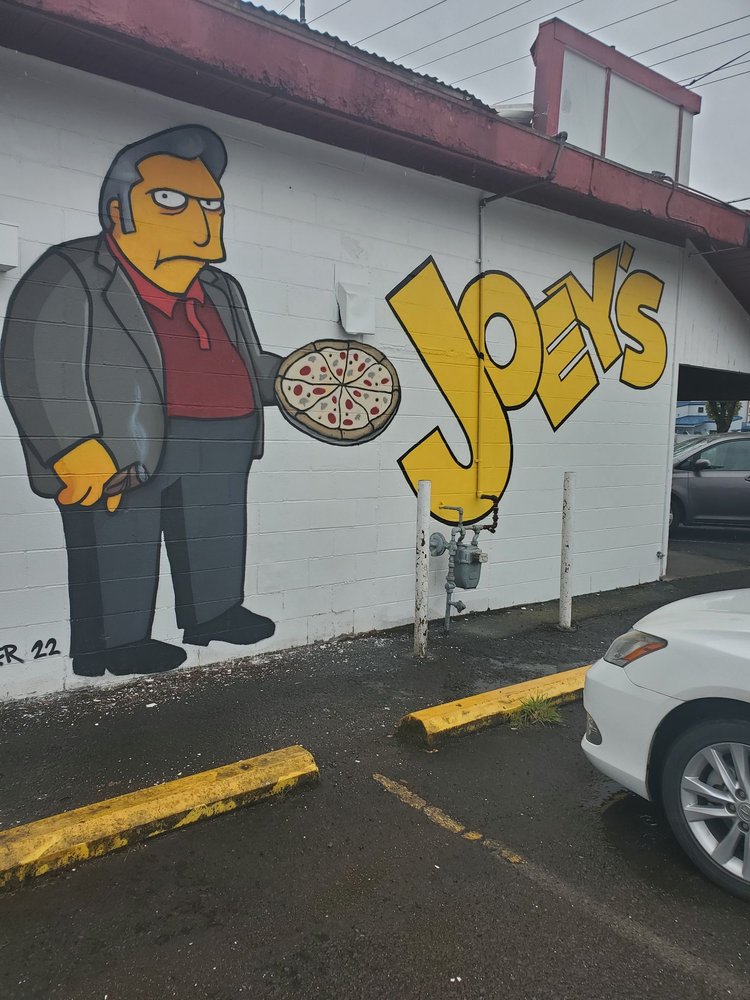 Heading indoors, you will certainly dig the cozy atmosphere and cute decor. There is a backroom for when the front area gets slammed as well.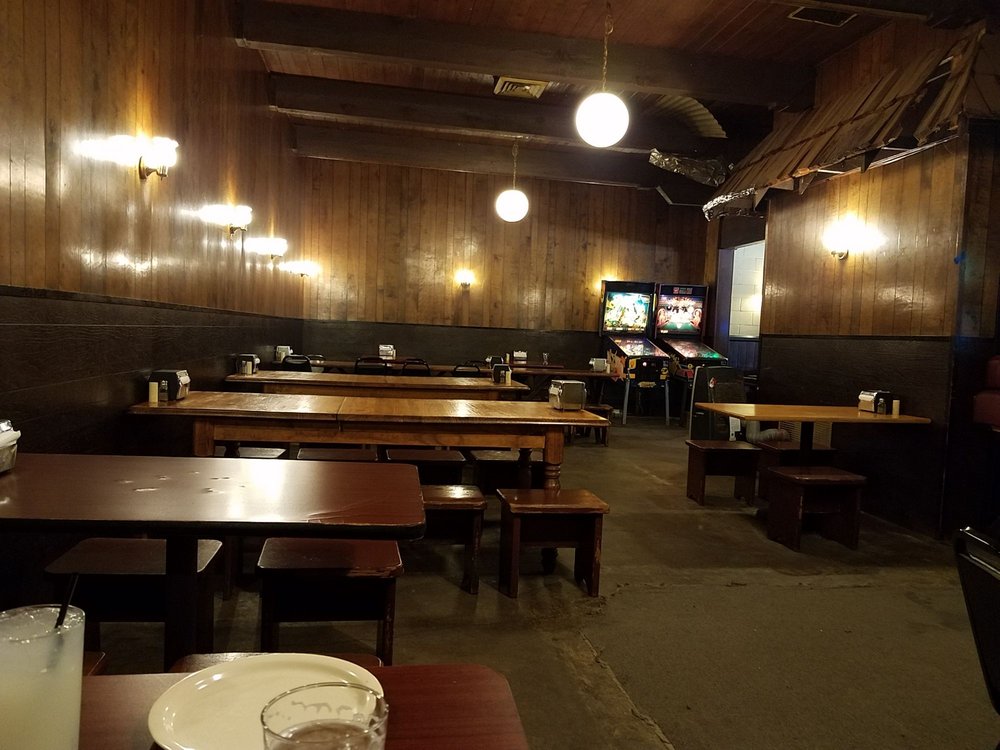 Just like many pizza joints, they have some video games and pinball machines for the family to enjoy. And who can turn down some good ol' Teenage Mutant Ninja Turtles while you are waiting for your mouthwatering pie?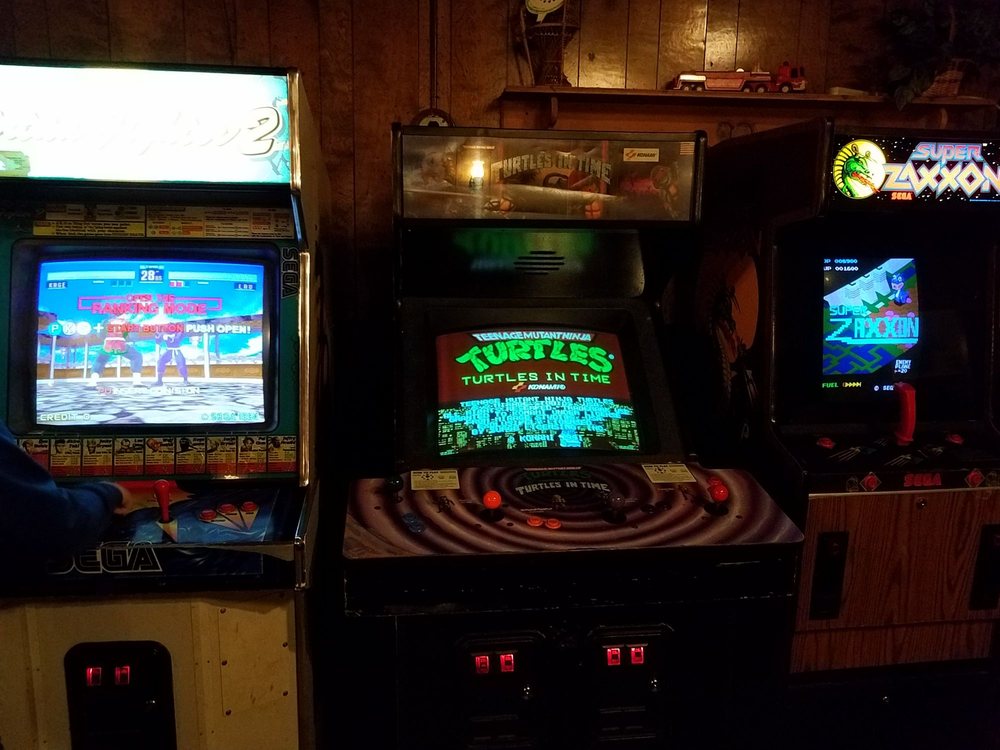 And who doesn't love a cheat meal on occasion? Forewarning you, though, you better come with an appetite. I mean this when I say it, I have a really hard time stopping after two slices when I pop in at Joey's. And those little greasy slices of pepperoni won't let you down, I promise.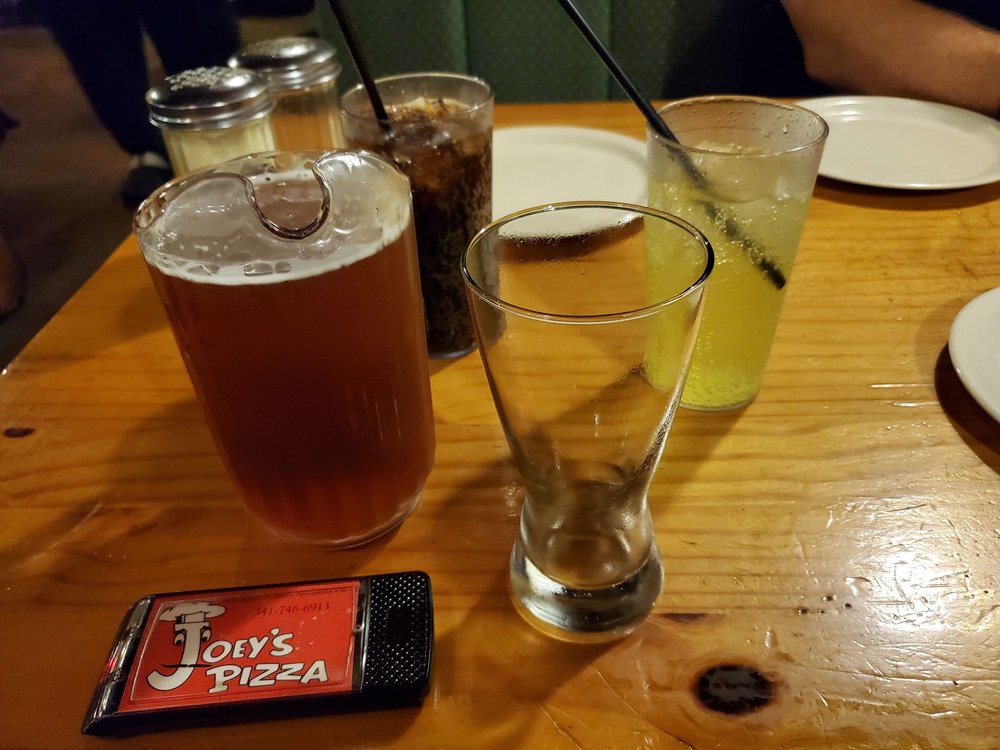 I can't tell you when Joey's came about, but according to this site here, their records show it was established in 1977. Growing up in Springfield, for no real reason I have no memories of going here, but as I got older it became a regular spot to start the weekend right - and a personal favorite.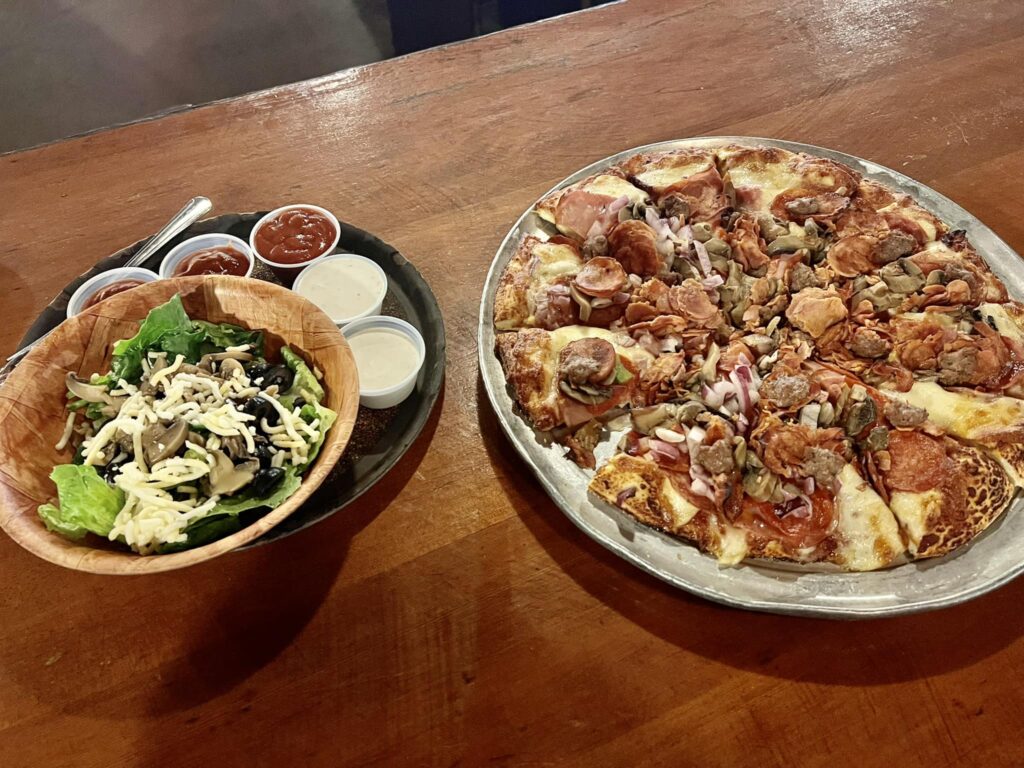 Not only do they offer great pizza, Joey's gives everyone an almost-half-price pizza every month, based on the first letter of their last name. For example, if the first letter of your name begins with K, you will get a special deal on the 11th of each month, as K is the 11th letter in the alphabet. Tag the date on your calendar and take advantage of this great deal.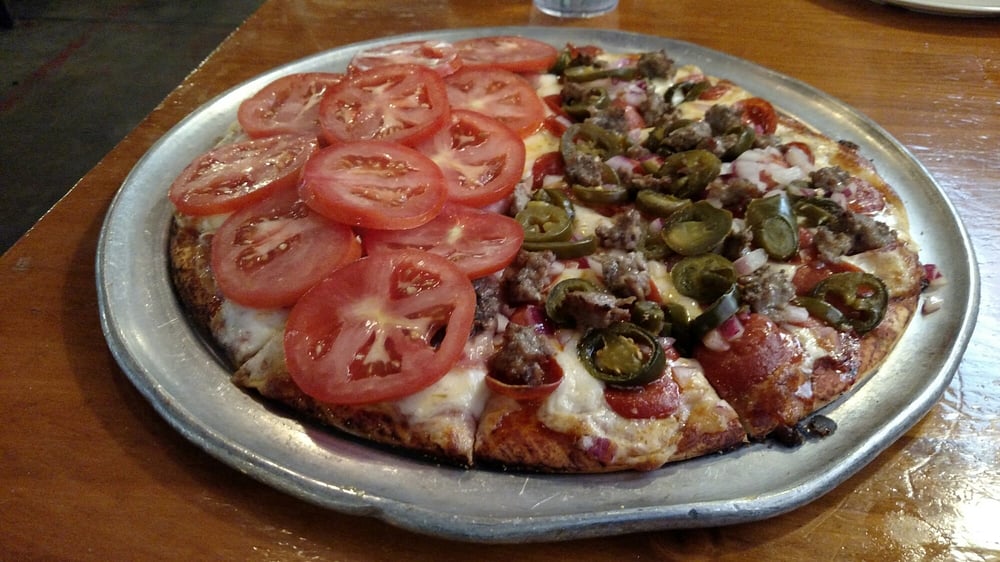 Not sure what to order? Hands down, if you love a pizza with meat piled on, a lot of folk's go-to order is Joey's Beer Driver pizza.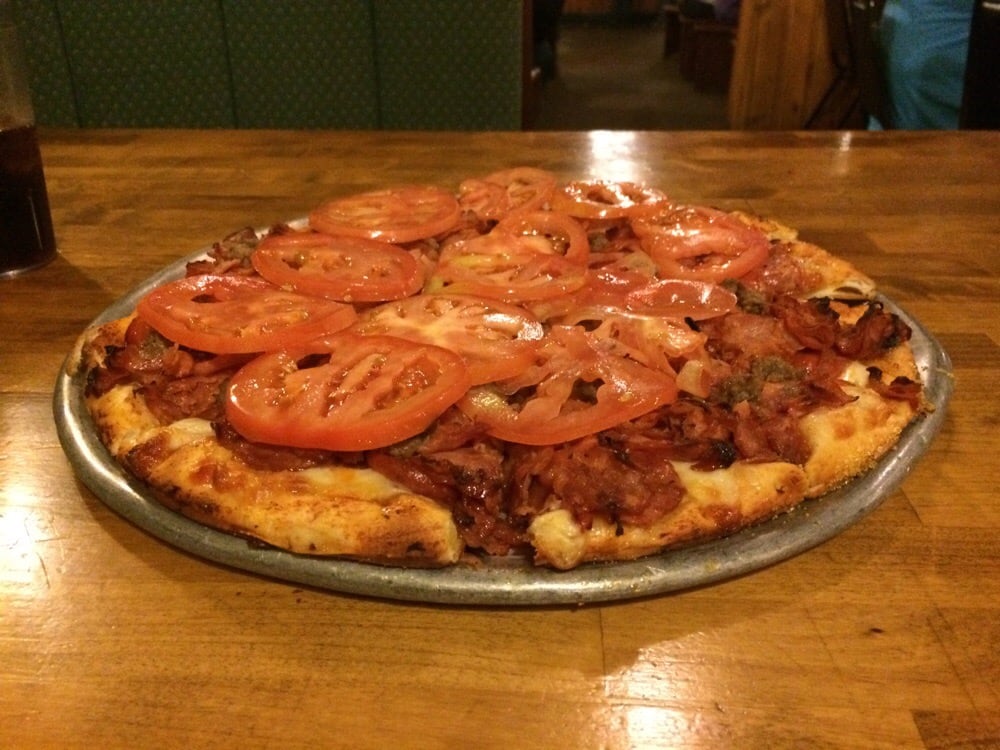 The Beer Driver includes bacon, salami, pepperoni, mushrooms, linguine and sausage.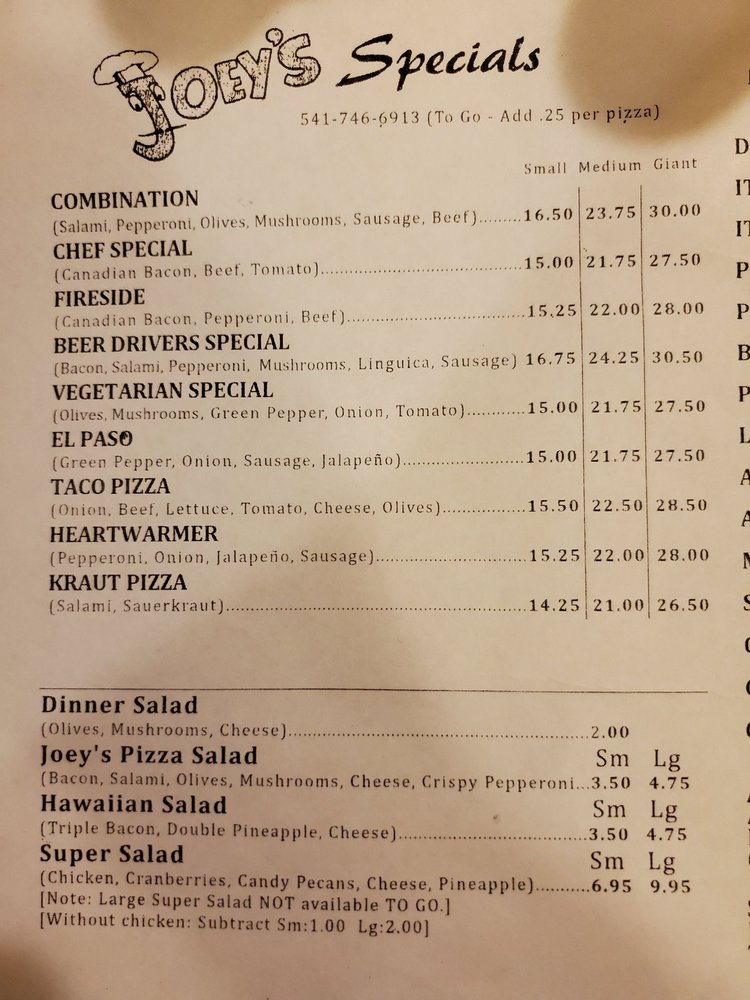 Want to spice things up a bit? You may like their Heartwarmer Pizza, which has pepperoni, onions, jalepeno and sausage. They of course offer a traditional Canadian bacon & pineapple (pineapple belongs on pizza, fight me), as well as other combinations you would expect. And for those who prefer no meat, they also offer a vegetarian special.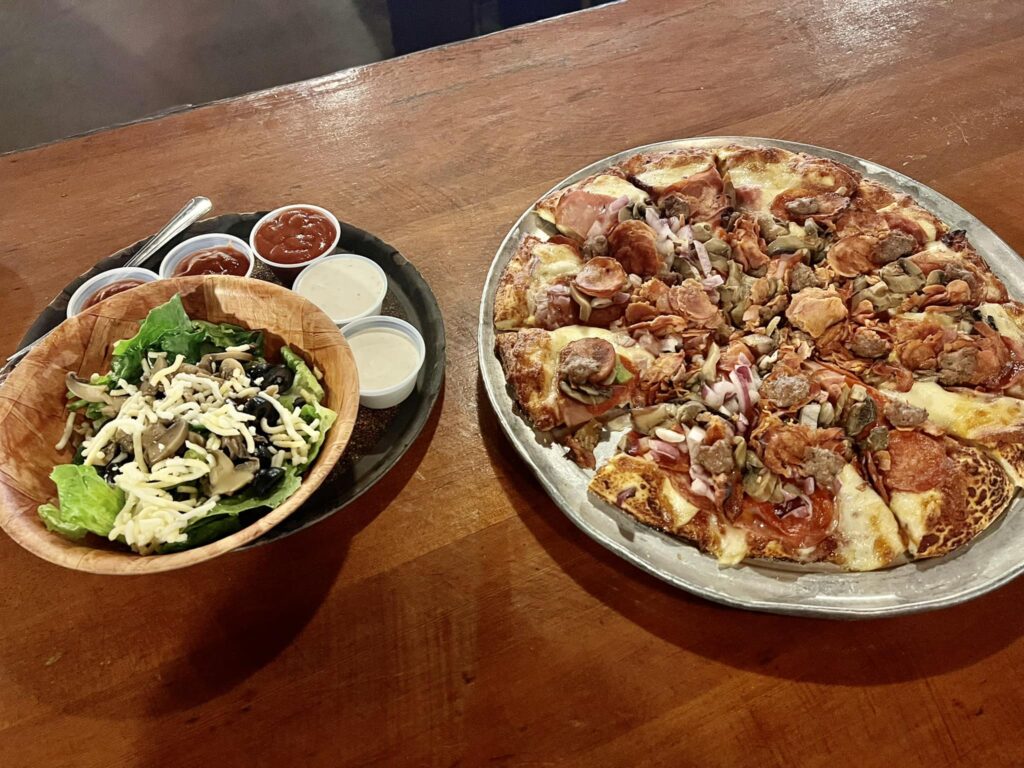 Call ahead for takeout, or drop in and visit on your own with the family. You can also ask about their take and bake options as well.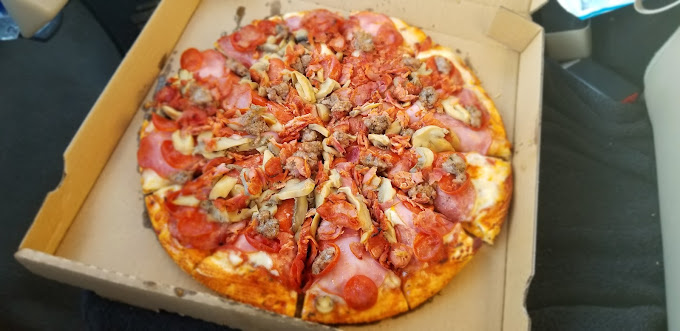 Pizza is an emotional experience to some, a food that heralds game day to others. Here in Springfield, we're in love with the old school vibe and delicious pizza at Joeys. If you haven't been, you're in for a treat! Joey's Pizza opens at 11:30 am every day of the week. Opening hours can change, however, so please check back from time to time. You can order a big ol' pizza pie for yourself at 1498 S A Street in Springfield, Oregon.

Need to call ahead? Phone them at (541) 746-6913.