When you are headed to one of Oregon's favorite coastal towns, Newport, the Fishtails Cafe is an absolute must if you are looking for a good meal. Open seven days a week until 4pm, you will surely not be disappointed when visiting Fishtails.
The small coastal town has been a part of Lincoln County, Oregon since 1952, and was incorporated in 1882. We have written a travel guide here if you are interested in visiting anytime soon, and looking for things to do.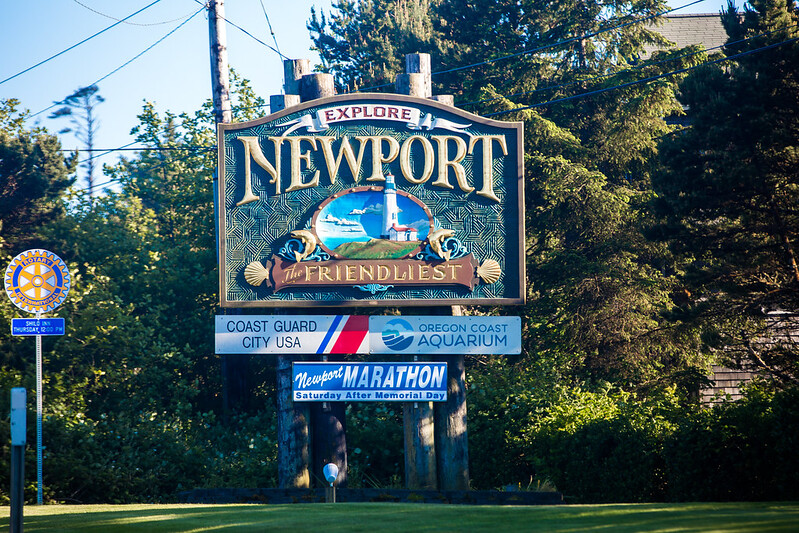 Fishtails Cafe in Newport
Fishtails Cafe opened its doors in April of 2000 with a staff of three and a dream–serve good food and make lots of money doing it. They pride themselves on their home cooked goods. All of their bread, biscuits, muffins, pies, gravy, and desserts are made from scratch. They even bread their own Chicken Fried Steak!
Great service and a cozy atmosphere are two things that come to mind when thinking about Fishtails in Newport. No matter if you are here for breakfast or lunch, this wonderful cafe has you covered. They offer a variety of vegan options also. As a breakfast guy who loves omelettes, I could not recommend their northwest omelette more that's topped with Basil Pesto.
And of course, it'd be a crime to not try their famous Marionberry French Toast at least once. Their french toast is made with fresh homemade bread, sliced and stuffed with a slightly sweetened cream cheese mixture then dipped in egg and cream and grilled–topped with homemade Marionberry Sauce and homemade whipped cream. Talk about foodgasm! Many, and rightfully so, go crazy over how delicious their french toast is.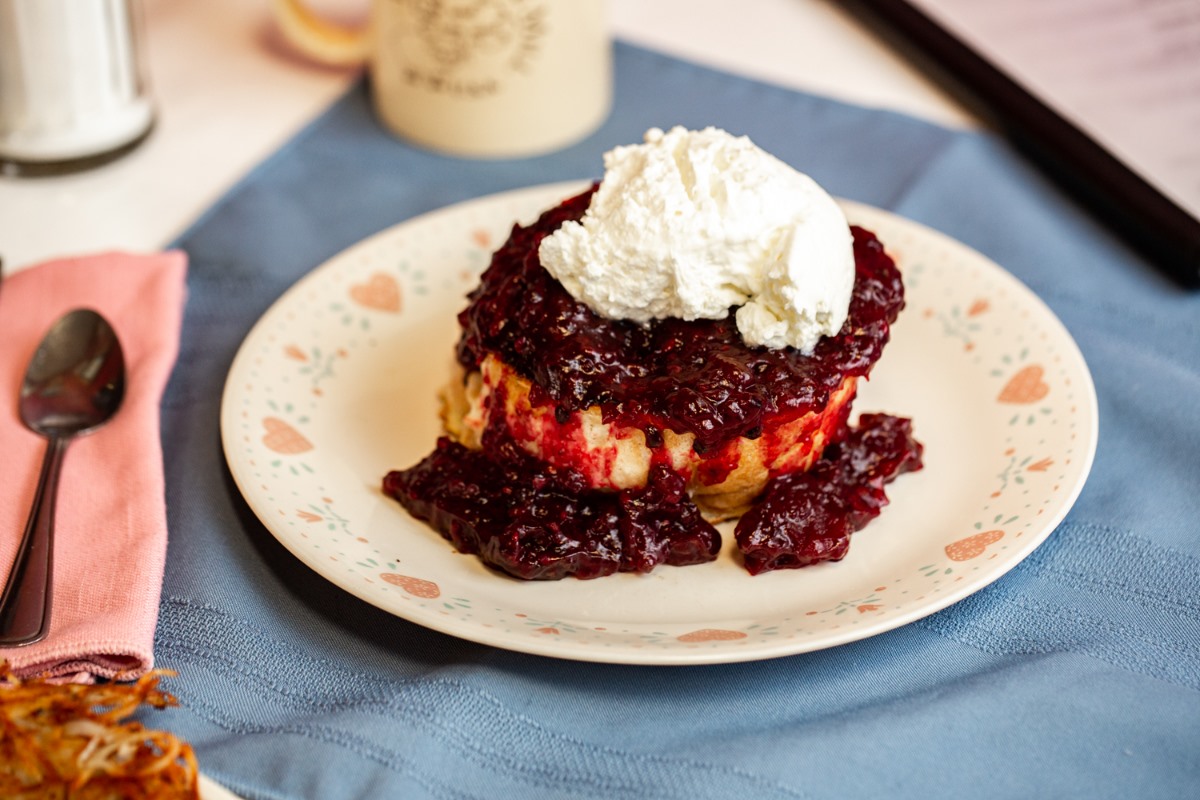 For those with a sweet tooth, their menu also includes pumpkin pancakes, with a custardy texture and a taste reminiscent of Pumpkin Pie. If you are here for seafood, the Fishtails Cafe has a wide variety of options to satisfy your craving.
Fish and chips, oysters, tuna melts, salmon, chowder, burgers and the classic Reuben are just a few of the choices on their menu. It's also worth noting their oysters are delivered fresh from Yaquina Bay. They also offer several homemade soups, with a soup of the day to choose from.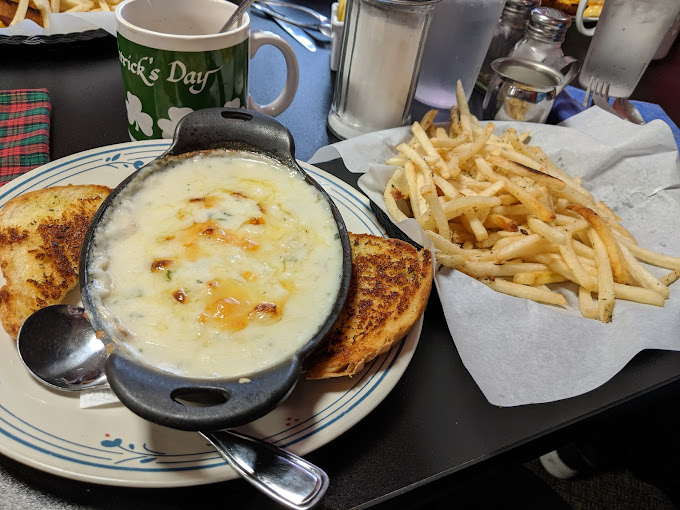 You will leave happy as a clam after trying their scrumptious clam fritters. Clam fritters are a seafood dish where minced or chopped clams are mixed into a batter, containing flour and eggs, then deep-fried until crispy on the outside and fluffy on the inside. Can't go wrong with that!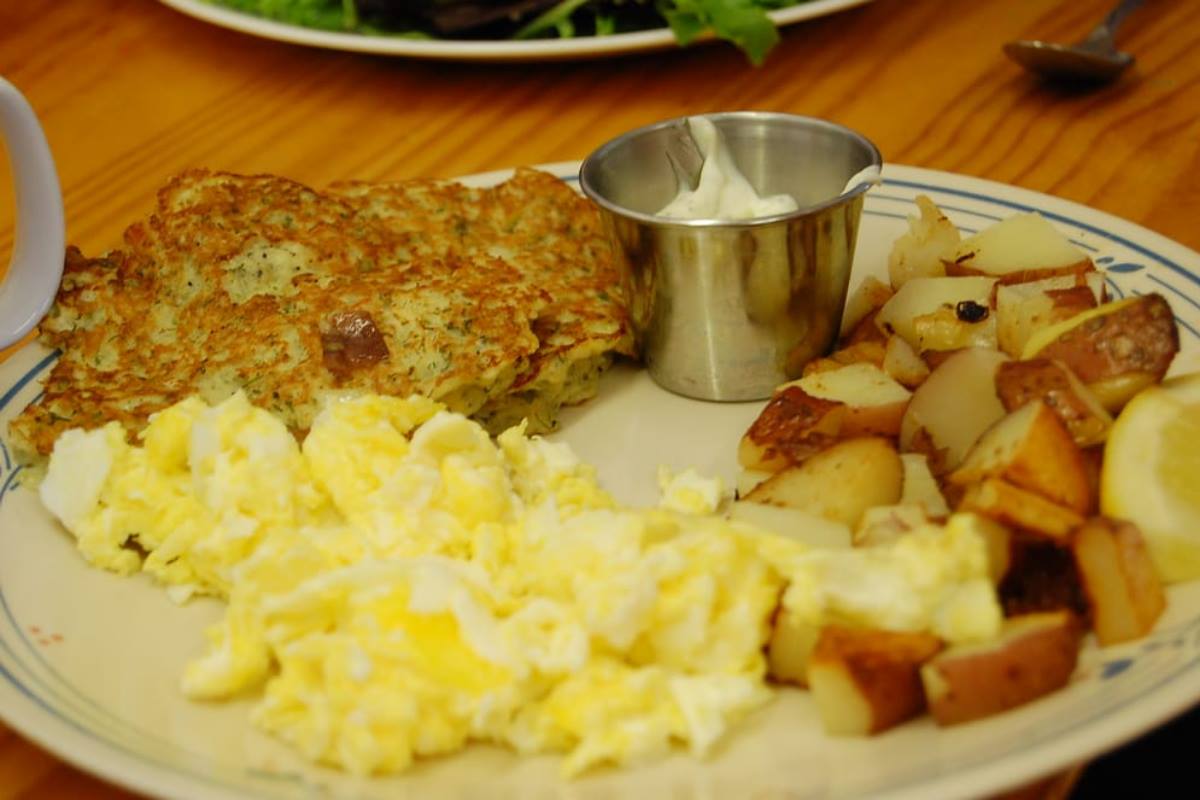 Their Benedict Arnold served on a slice of homemade sourdough bread is the perfect start to an eggcellent day.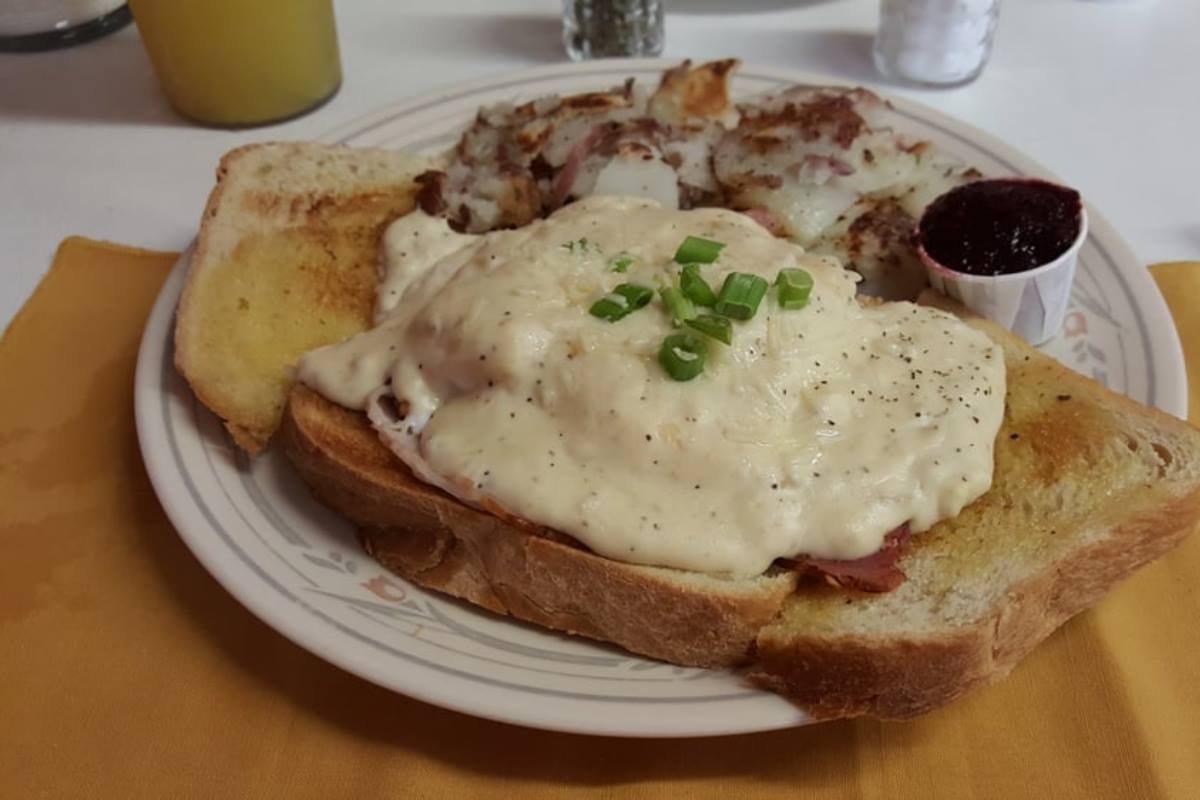 Your taste buds will explode when you take a bite out of their homemade bread.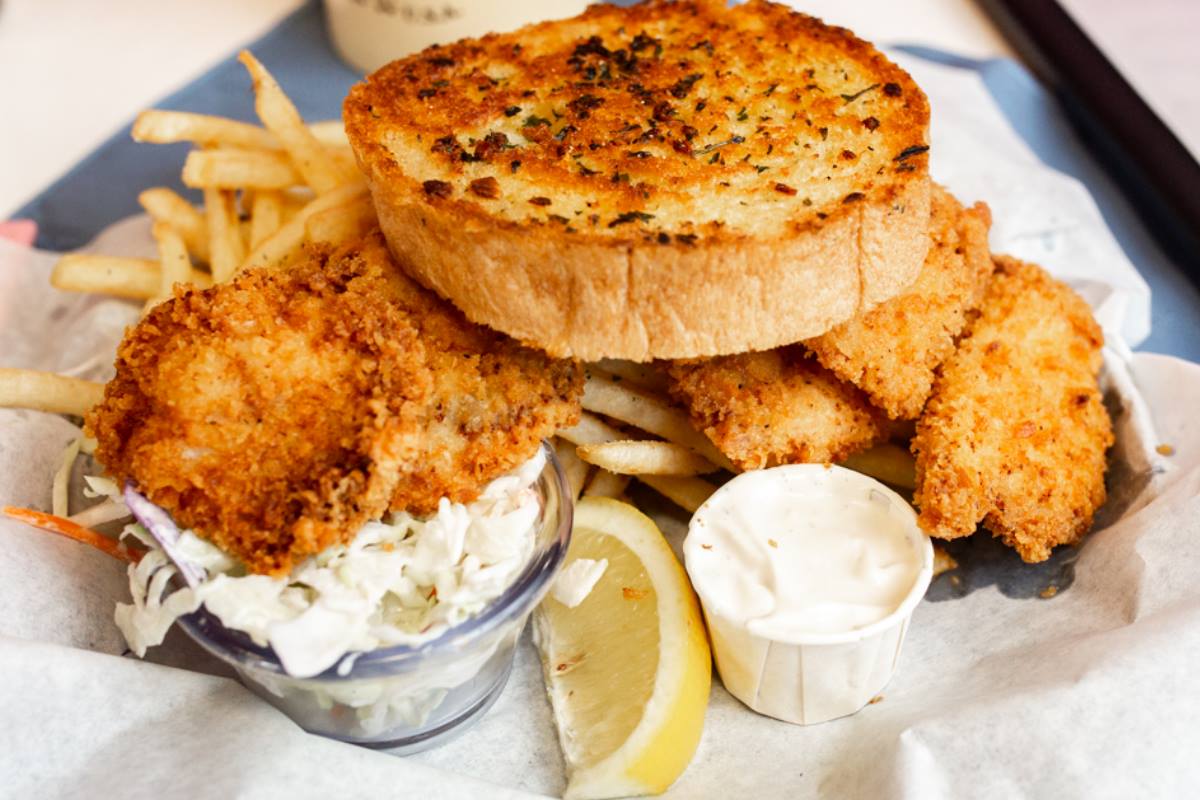 Not only do they have mouthwatering food, the decor is quite nice as well, making for a comfortable atmosphere that makes you feel right at home.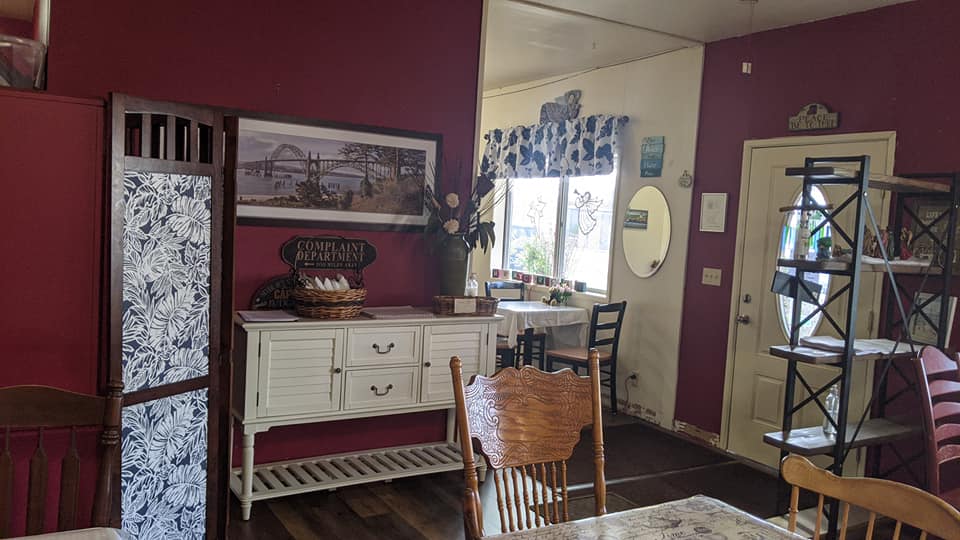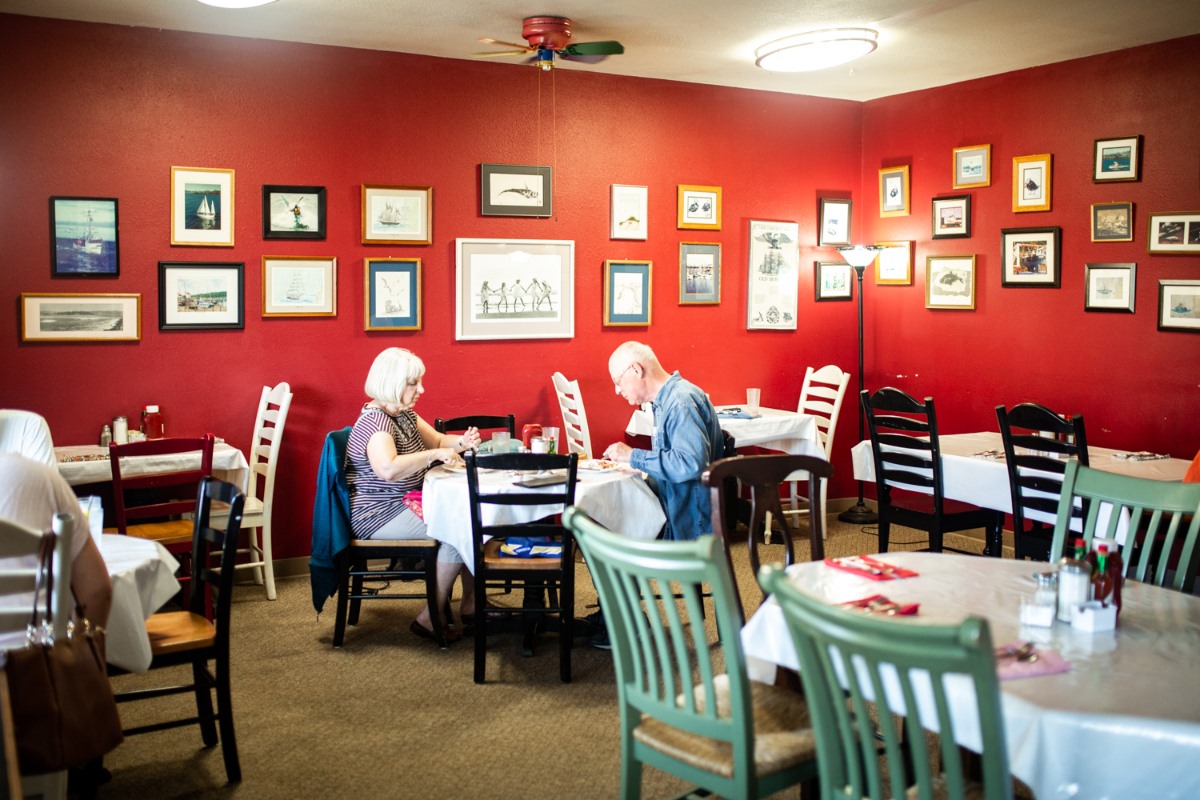 If the weather permits, you may want to take advantage of their outdoor seating while you enjoy your food.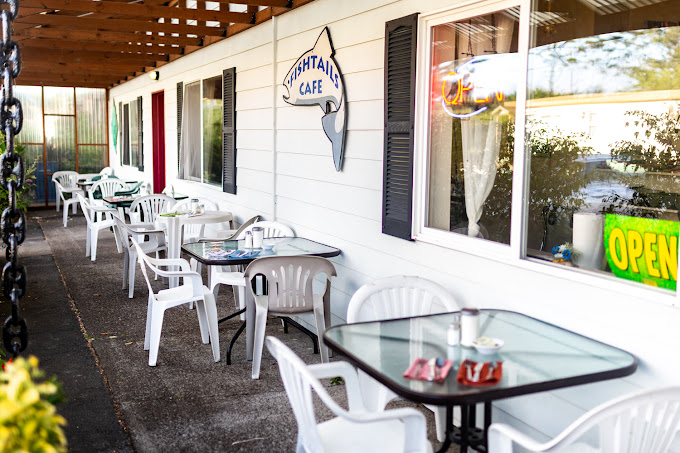 I'm willing to bet a good percentage of people reading this have already ate here and know just how exquisite this spot is. If you are ready to head on over, they also offer takeout and delivery. You can check the delivery menu out here.
If you head over to Yelp, you will see nothing but countless good reviews. As Reid P on Yelp writes, "Was pleasantly surprised to find a place in this small beach town that offered an array of healthy menu options including ones that were vegan and gluten free. The vegan bagel was amazing and covered in some of the best hummus I've ever had. The service was quick and friendly and it was connected to a small market to browse while waiting for the food."
Have you been to Fishtails Cafe? We'd love to hear about your experience. Let us know at [email protected]. Still hungry? Check out our list of best mom & pop diners to visit in Oregon!
Contact Info & Address
Address
:
3101 SE Ferry Slip Rd # 18, Newport, OR 97365
Hours: Opens at 8am ⋅ Closes 4PM, Breakfast all day with lunch starting at 11am
Official Website: fishtailscafe.com