We're going a bit out on a limb here at That Oregon Life. This story began as a sort of "Diners, Drive-Ins, and Dives" list, but after a giant list of my own and a slew of recommendations from friends all over the state, we realized that wasn't going to work.
"Mom & Pop" encompasses so much more. Family. Local. History. Maybe it's that place where everybody knows your name. Your favorite spot to stop over on a road trip across Oregon. The local watering hole where friends and family have been gathering for the past 30 years. That hidden gem yet to be discovered. If you live in Oregon, you may be familiar with a lot of these places. So without further preamble, we give you:
The Best Mom & Pop Restaurants In Oregon
(Scroll to the end of the article for an interactive Google map with clickable locations for every eatery on our list.)
The Coast
1. Otis Cafe, Lincoln City
We may be a bit biased because this is our number-one breakfast spot anywhere in the state. So much so that it has its own article. Must try: German Potatoes, Sourdough Pancakes, and freshly baked Molasses Bread.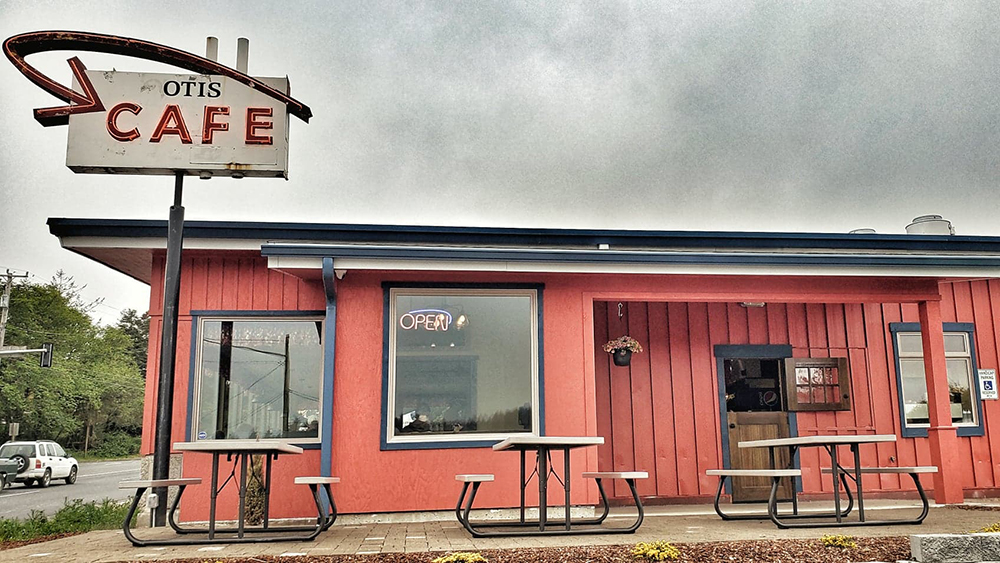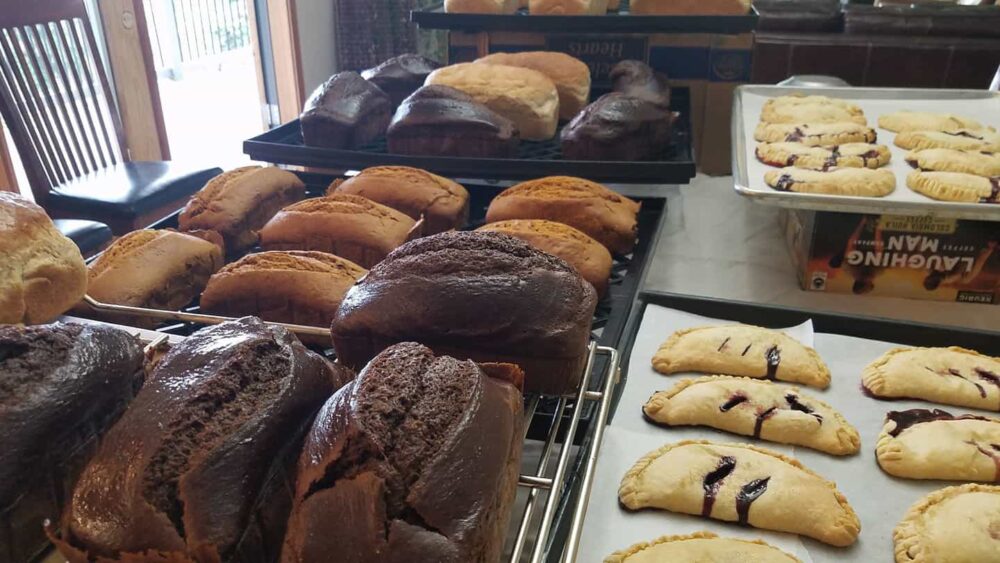 2. Barnacle Bistro, Gold Beach
We stopped here on a whim while traveling down the coast, and oh my my my. Evan and Erin have put their hearts into serving big, beautiful, delicious, and locally-sourced dishes. The bar menu was wonderful too with fun new beers to try.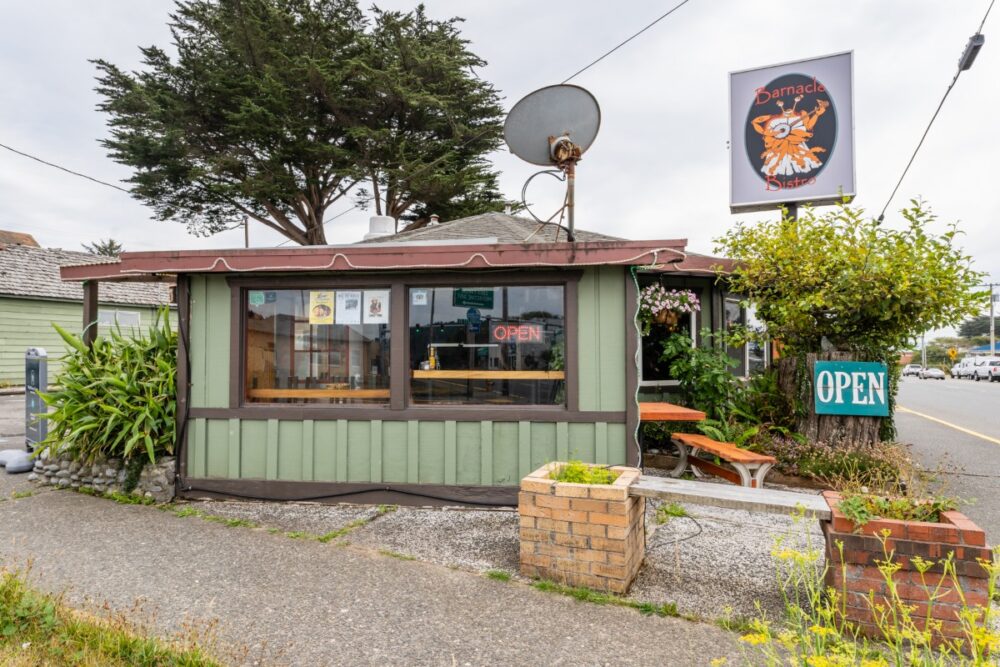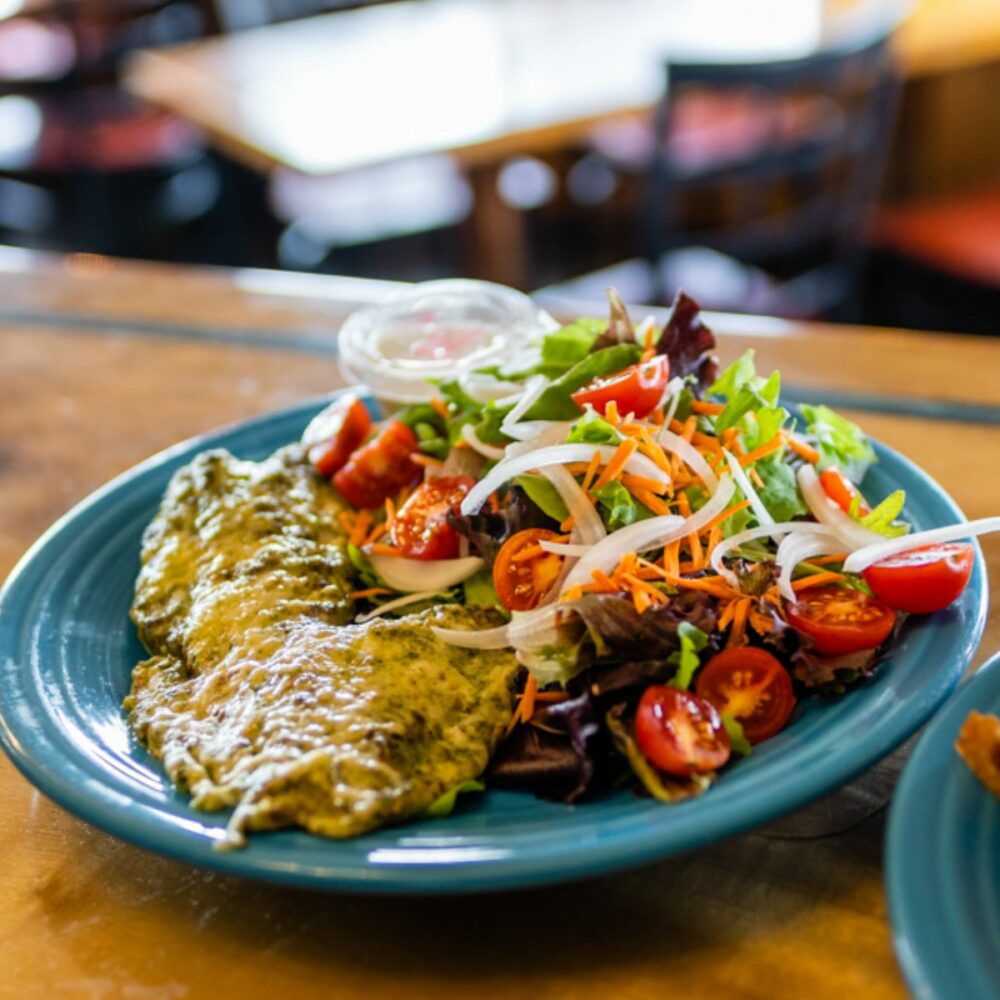 3. Mattie's Pancake House, Brookings
The reviews here are absolute raves, from the service to the food. Huge fluffy pancakes, amazing omelets, and extra-crispy potatoes. Plus, Mattie's is right down the road from the ocean. What's not to love?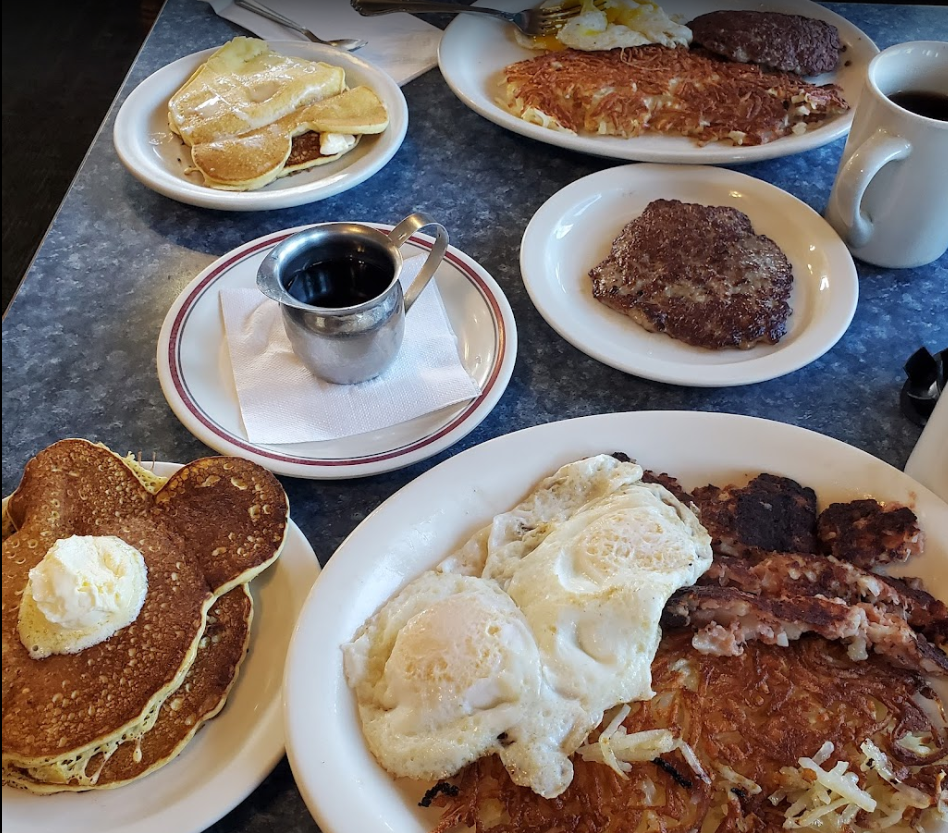 4. Bowpicker Fish & Chips, Astoria
Ahhhhhh, another one of our personal favorites, not to be missed while visiting Astoria. The Bowpicker is literally a boat, permanently moored on a big patch of grass in the middle of town. The fish here is thick slabs of battered albacore tuna and it's to die for. Owners Ron and Linda know how to do it right.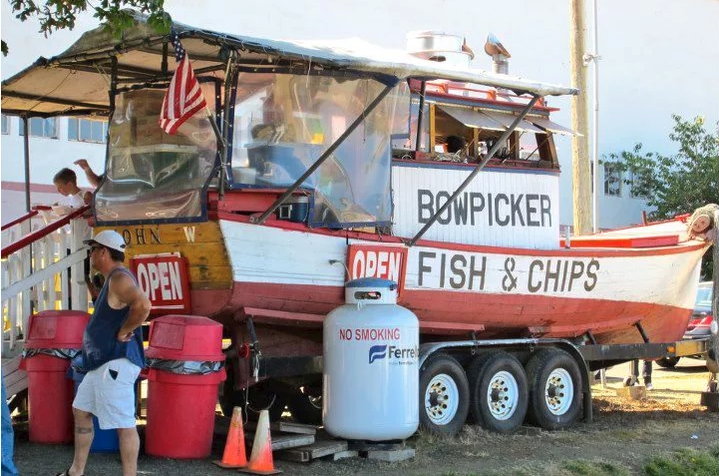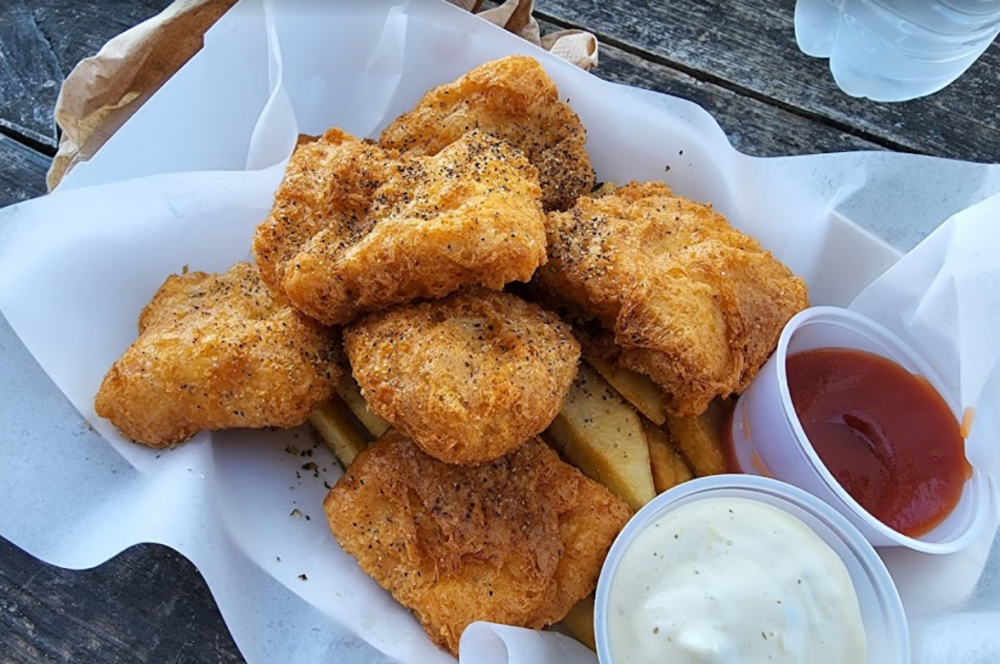 5. Yatai, Lincoln City
When I'm in the mood to really treat myself I grab a Spicy Tuna or Salmon Poke Bowl from Yatai. It's the perfect combo of savory and spicy, piled with masago, crab and seaweed salad on the side of very fresh fish. All of the rolls are incredible too, with amazing service to boot.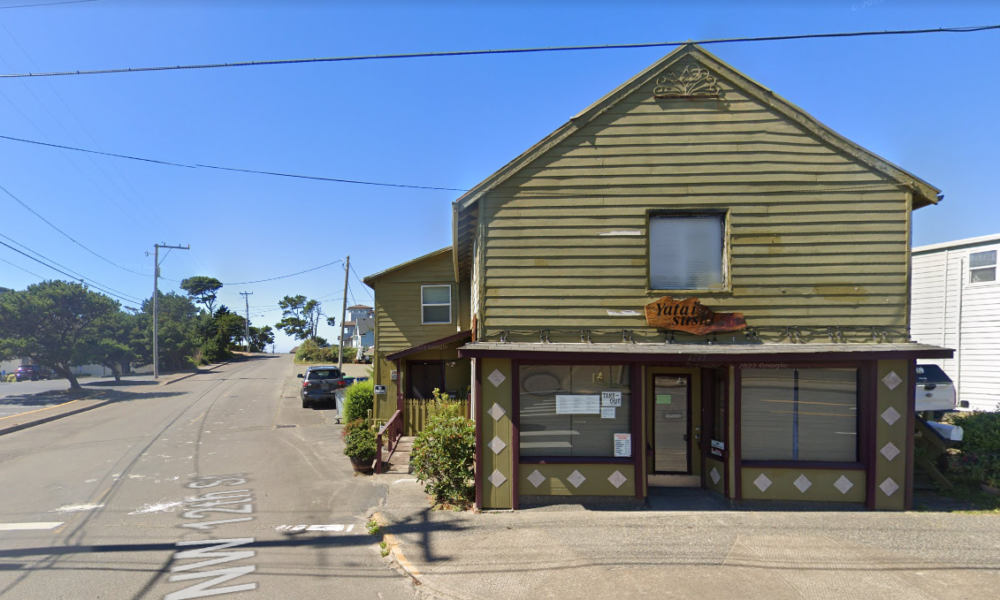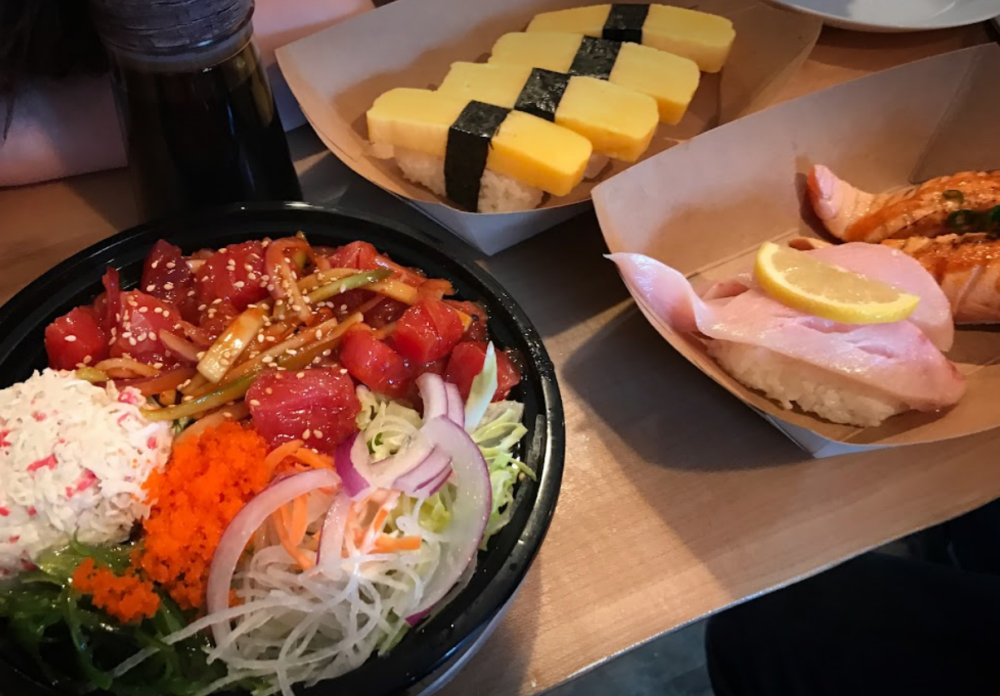 6. The Crazy Norwegian's Fish & Chips, Port Orford
An Oregon coast institution, Crazy's makes all of their soups, pies, sauces, and dressings in-house. Known for their awesome fish and chips, they also offer mouth-watering burgers, tacos, and of course...clam chowder. The setting is cozy and you'll feel like family.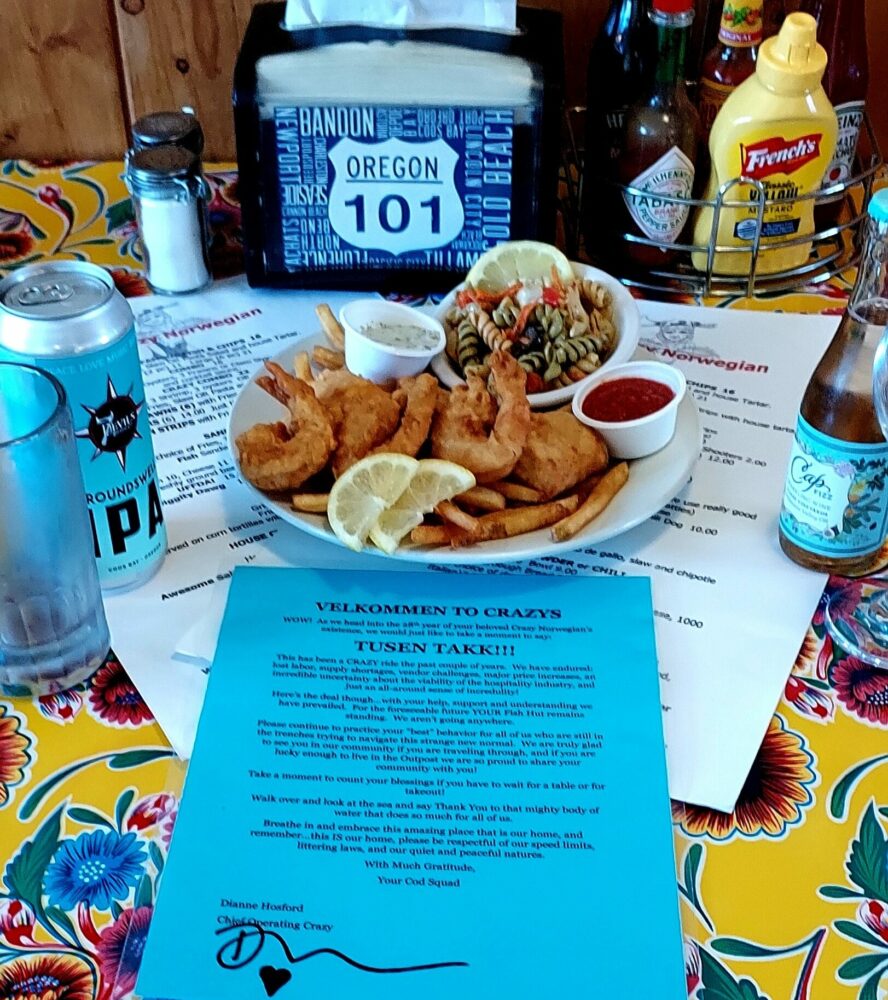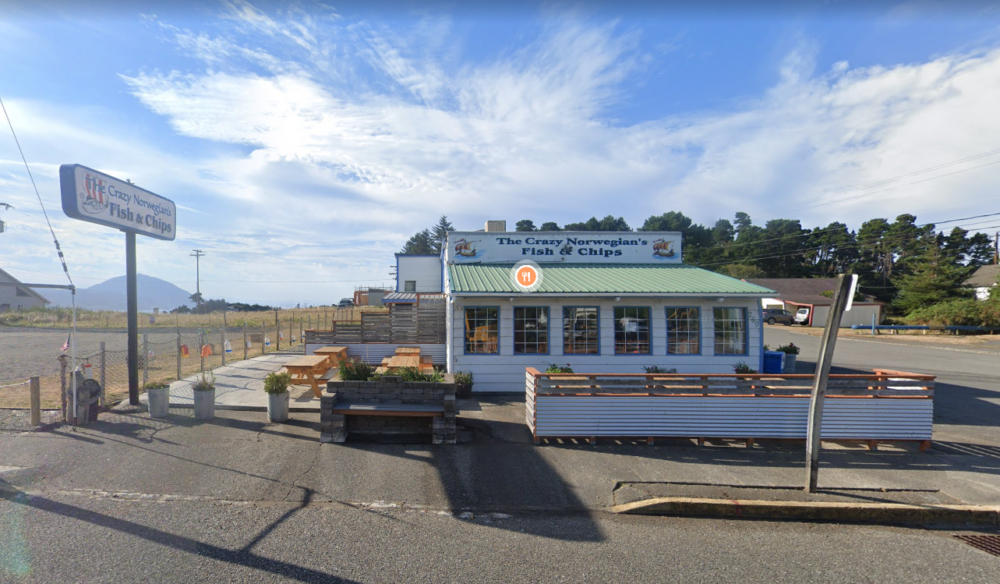 7. Old Oregon Smokehouse, Rockaway Beach
Chowder and fish and coleslaw, oh my! It's common on busy weekends in Rockaway to find folks lined up out the door, but the food here is always worth the wait. Owned by Harold, Cindy, and Adam Brecht, the Old Oregon Smokehouse has even garnered national nods from USA Today for best seafood.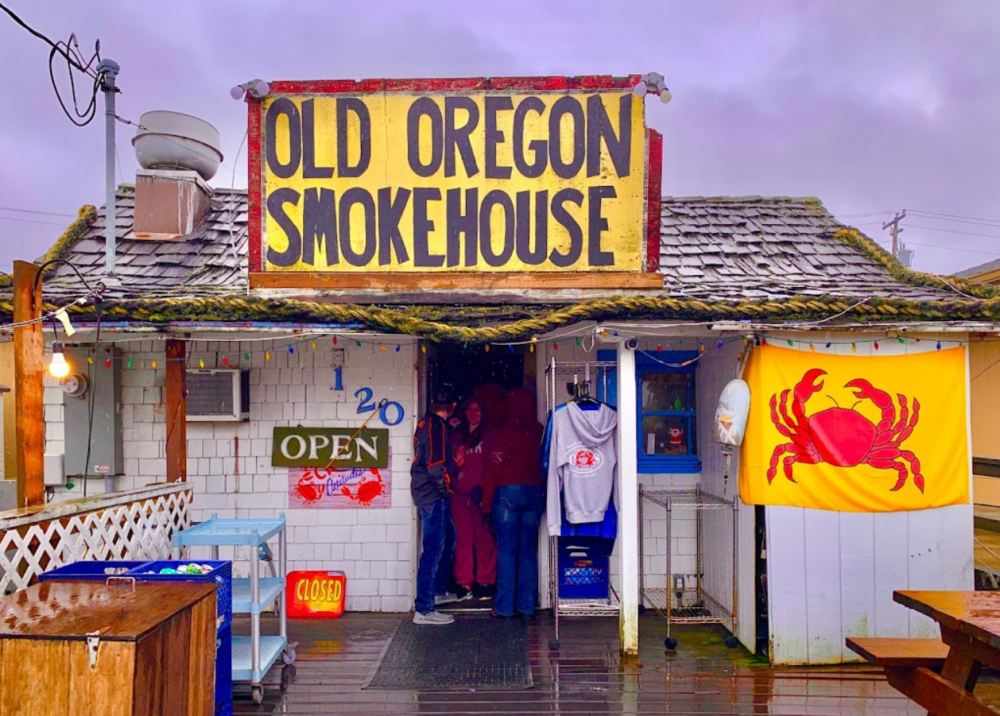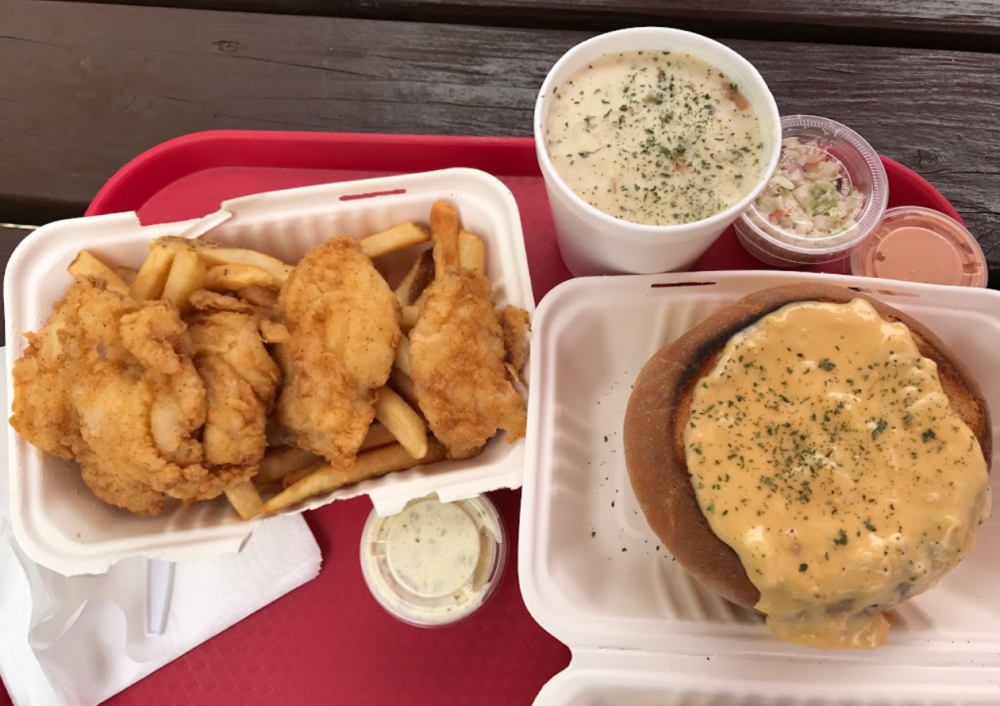 8. Grateful Bread Bakery, Pacific City
The folks here have been "baking the world a better place since 1991". Many of Grateful Bread Bakery's most popular items are the original recipes from 20 years ago, yet, the owner Robyn Barcroft and her staff continue to add new items on a regular basis. Not just for baked goods and pastries though; you have to try their daily soups, sandwiches, pizza, and locally-caught fish tacos.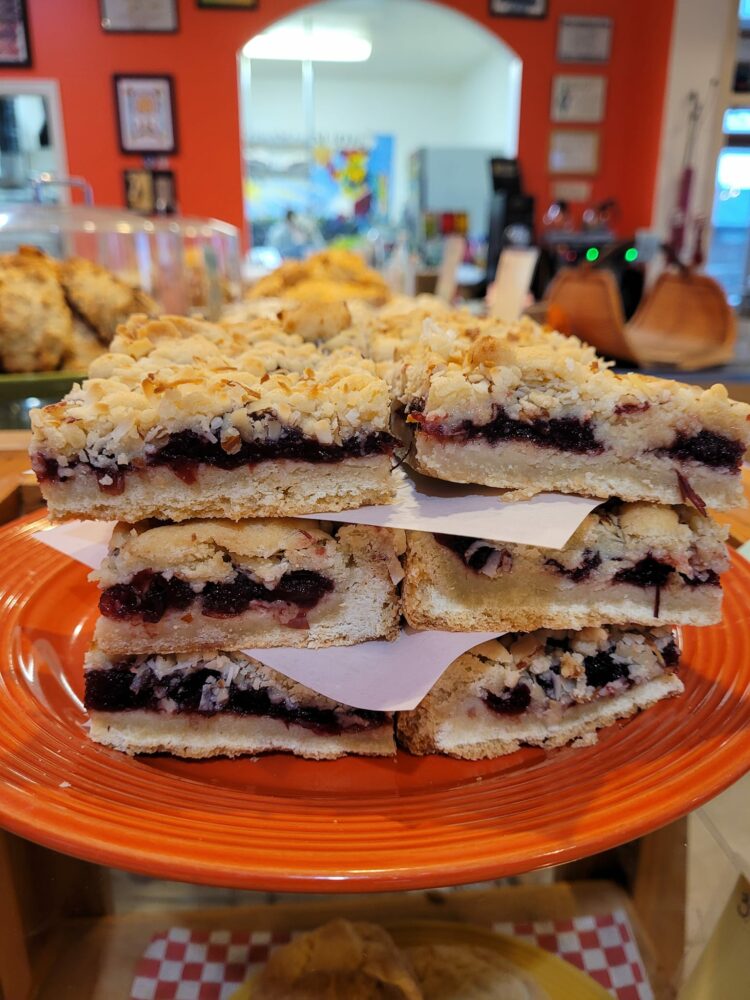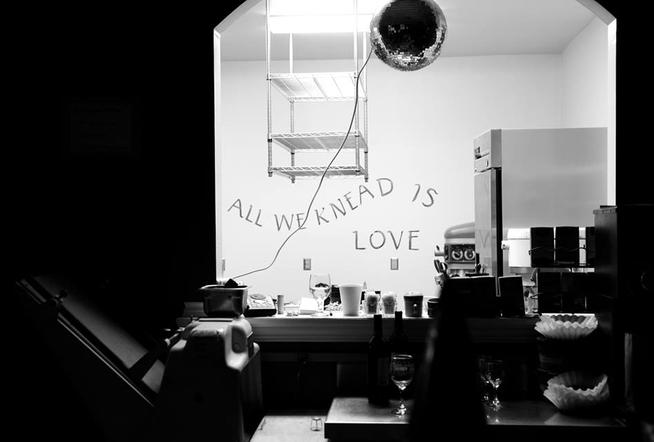 9. Berry Patch Restaurant, Westport
Stan Eggas started the Berry Patch out of a single bay of a pole building in 1987, making delicious blackberry jams for the community. Today you'll find room for more than 100 diners and over 26 varieties of jellies, jams, syrups, and soups in the gift shop. Pies are made daily in the kitchen, and the delightful aroma wafts into the dining area where breakfast, lunch, and dinner grace the menu.
The Valley
10. Scottie's Drive-In, Forest Grove
Owned and operated by the Lohrer family for 40 years, Scottie's has been a Forest Grove tradition since 1956. My own family has been eating here since the 60s, and I have fond memories of grabbing a huge swirl ice cream cone on my walk home from middle school. The burgers are excellent, and the broasted chicken is a must-try.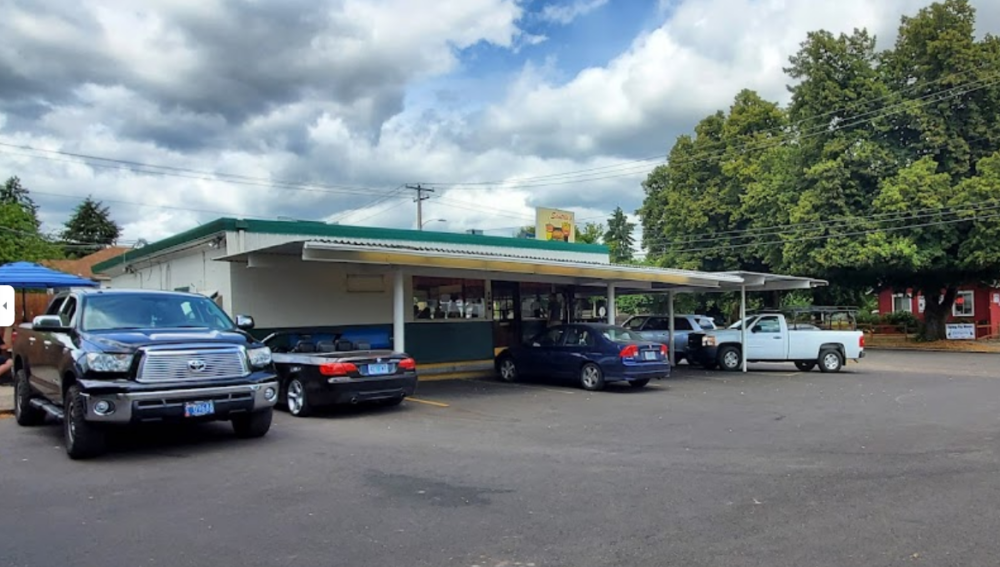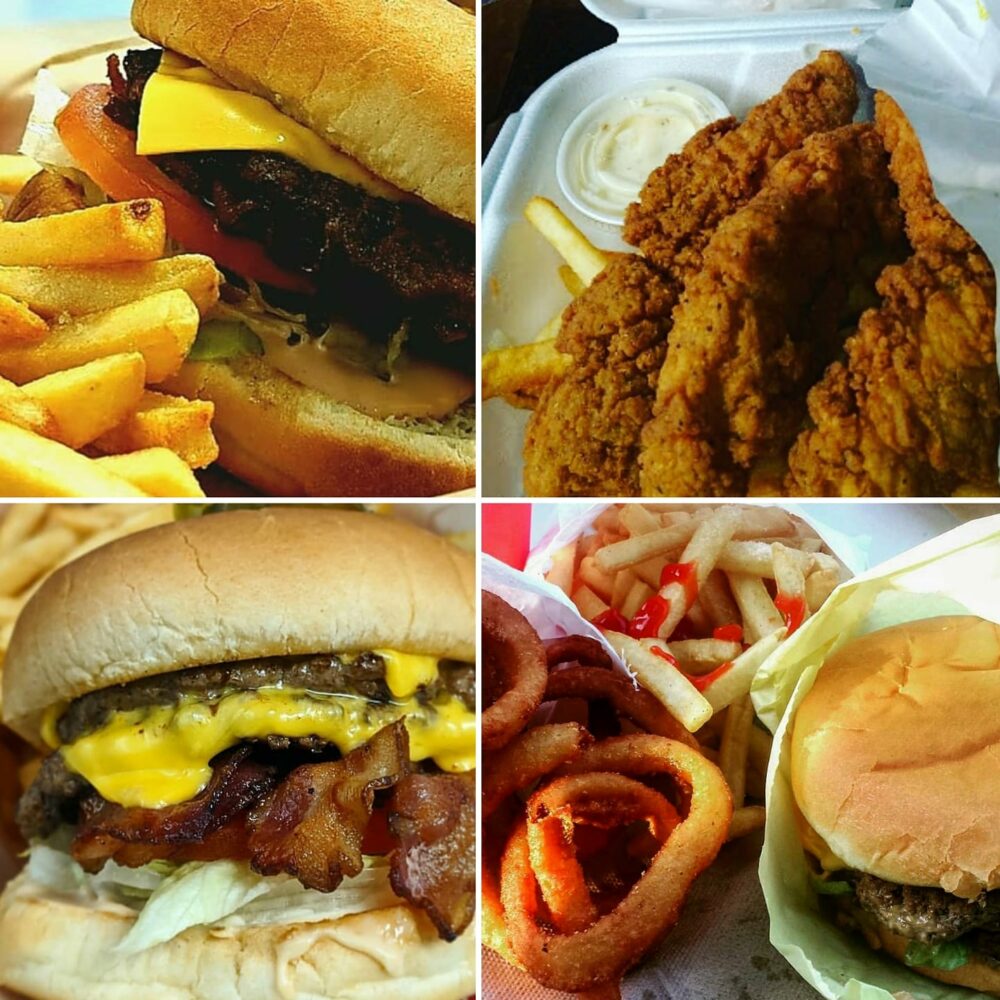 11. Addi's Diner, Springfield
Addi's is one of those fabulously quirky places you'll love to come back to again and again. The decor is amazing, with loads of vintage fun crammed into every corner. The food comes in Fred Flintstone-sized portions of mammoth pancakes, chicken fried steak, and dishes with fantastic names: The Train Wreck, the Pile Up, and the Whatchamacallit.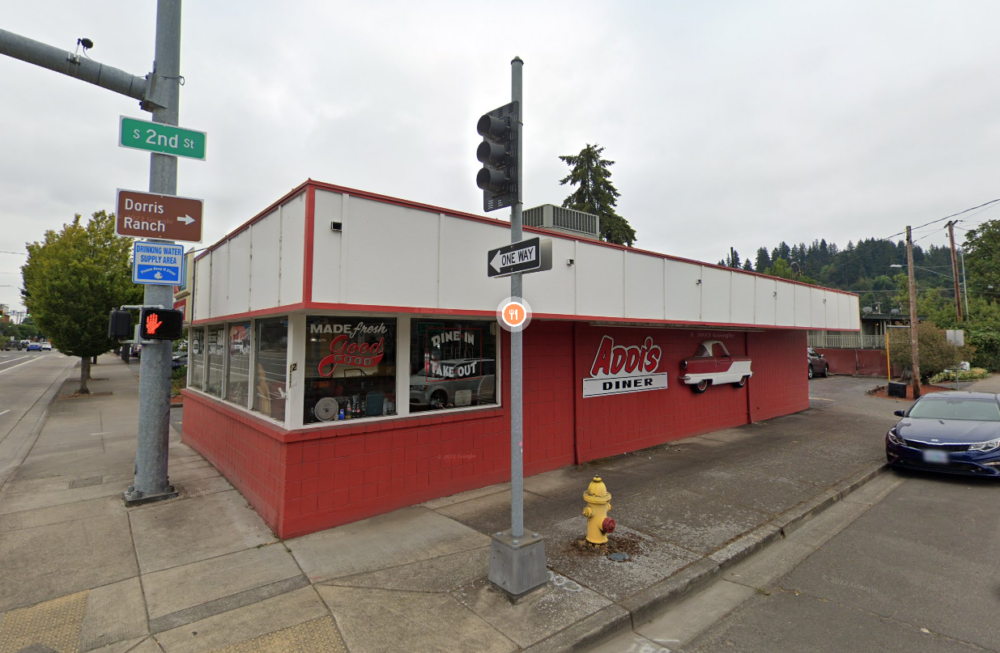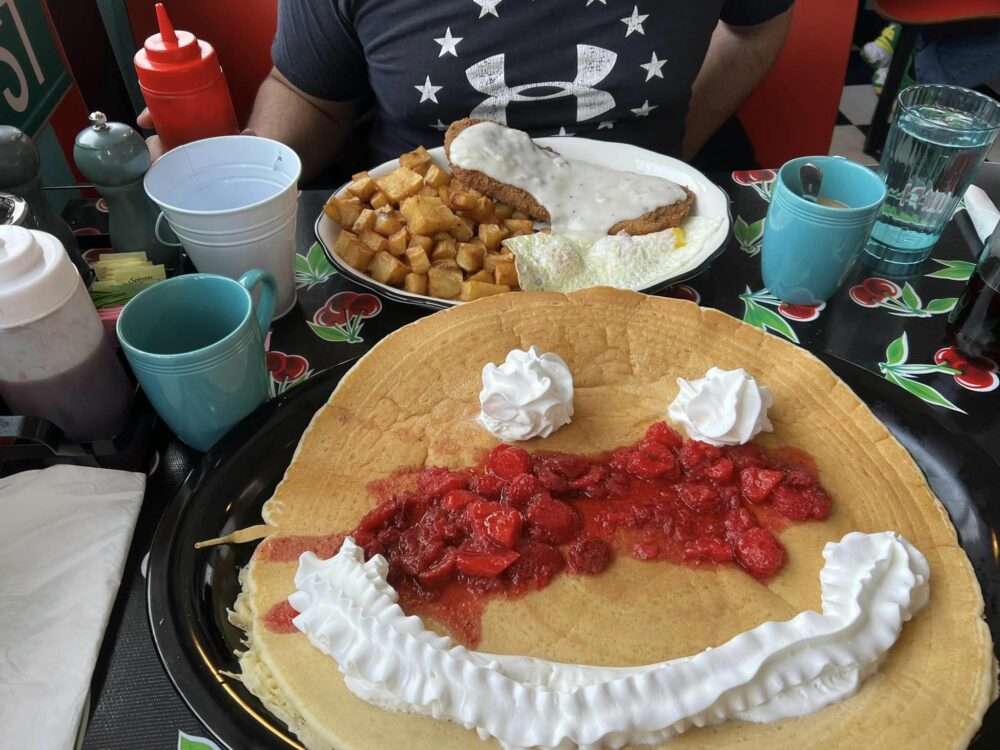 12. Rosebud Cafe, Scappoose
A local favorite, the Rosebud is a folky, Grateful Dead-inspired bar and cafe. You'll find a little bit of everything here from lasagna and burgers to chicken pot pie. Things really heat up on the weekends with live bands playing indoors, and outside during pleasant weather. Want a challenge? Try to scarf down the monstrous burger tower. We dare you.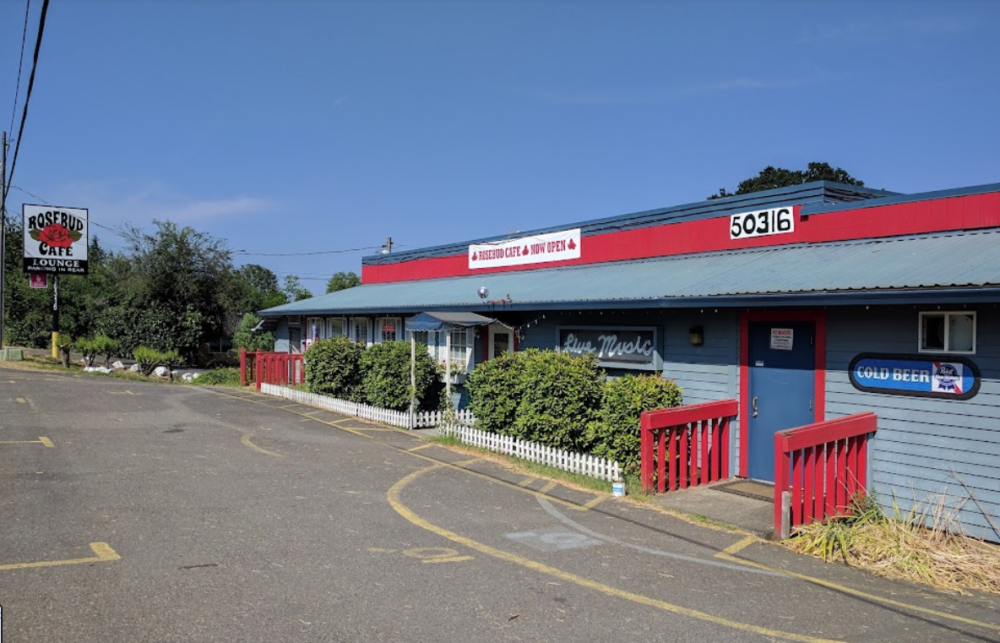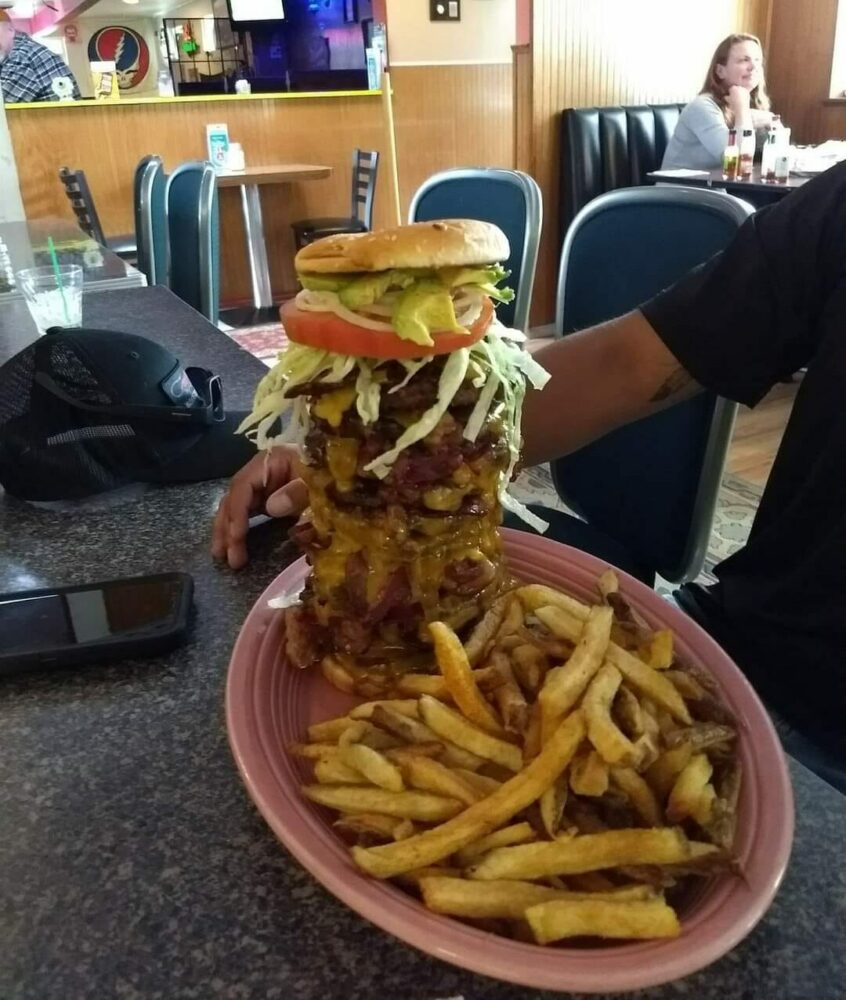 13. Word of Mouth Neighborhood Bistro, Salem
Since 2008, WOM has been filling hungry bellies in a cozy atmosphere, and the focus is on handmade, not microwaved. You're definitely going to want to try the Creme Brulee French Toast, Bacon Mushroom & Swiss Hash, and White Chocolate Macadamia Pancakes!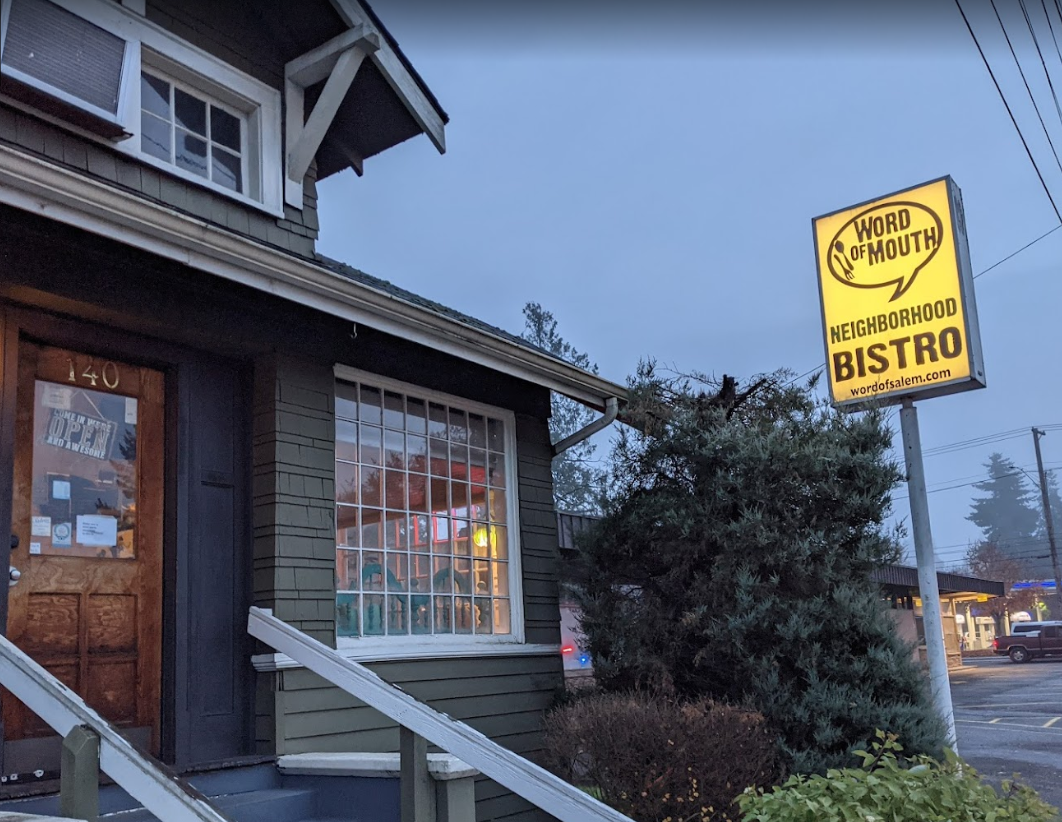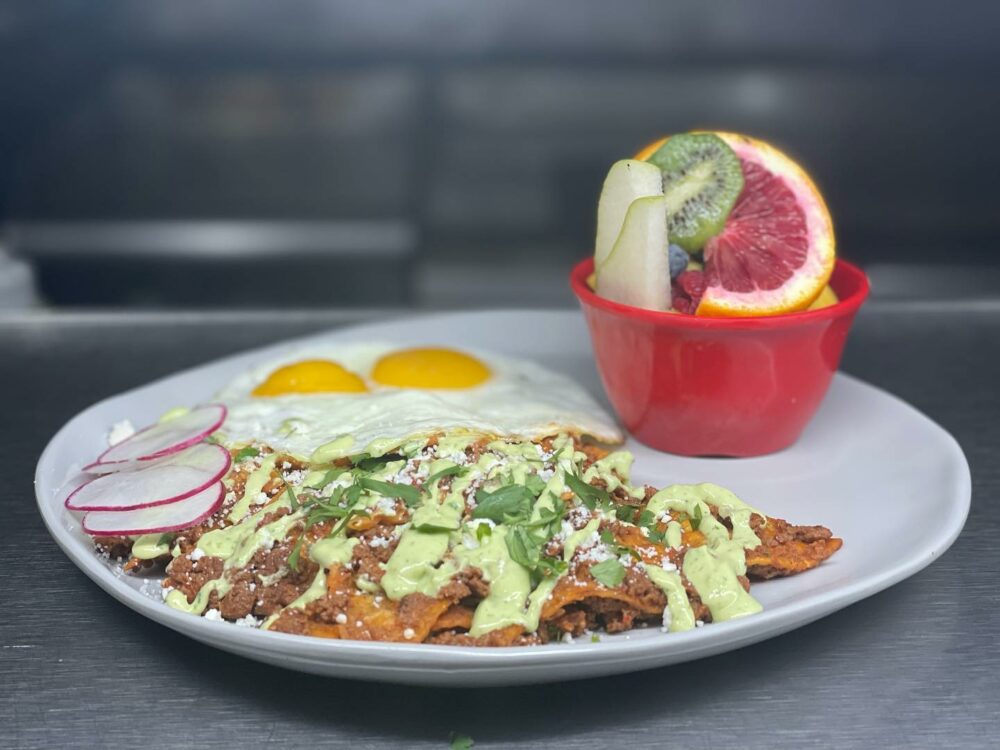 14. Tommy's Restaurant, McMinnville
Tommy's is one of those beautifully unassuming spots where if you know, you KNOW. The cozy atmosphere is defined by woodsy walls and Americana with local history. Eating here feels like coming home to family. Generous, comforting portions abound.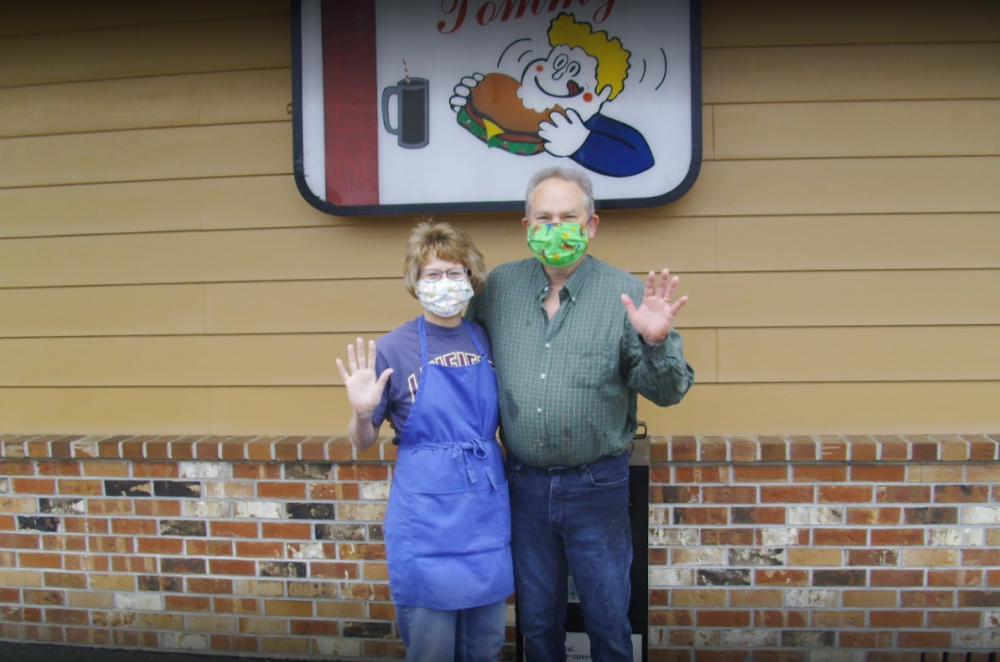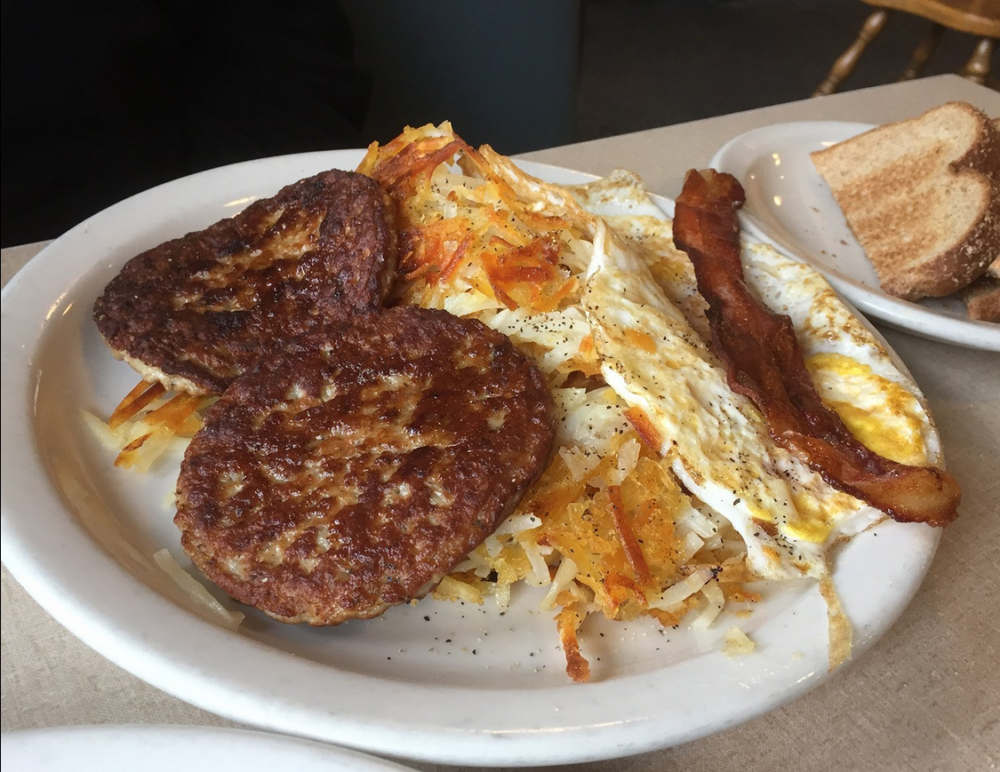 15. Squirrel's Tavern, Corvallis
Established in 1974, this treasured drinking-hole is a long-time celebrated local business in downtown Corvallis. A favorite of locals, students, and travelers alike, Squirrel's is funky, fun, and welcoming. Along with the regular burgers and nachos, you'll find mouthwatering goodies like Canadian-staple Poutine (home-cut fries, smothered in gravy and topped with cheese curds).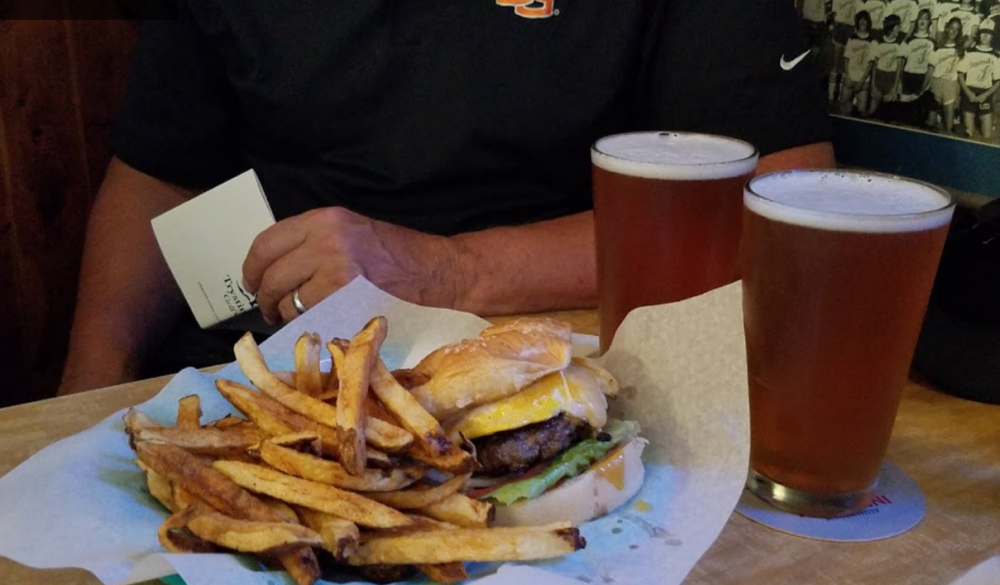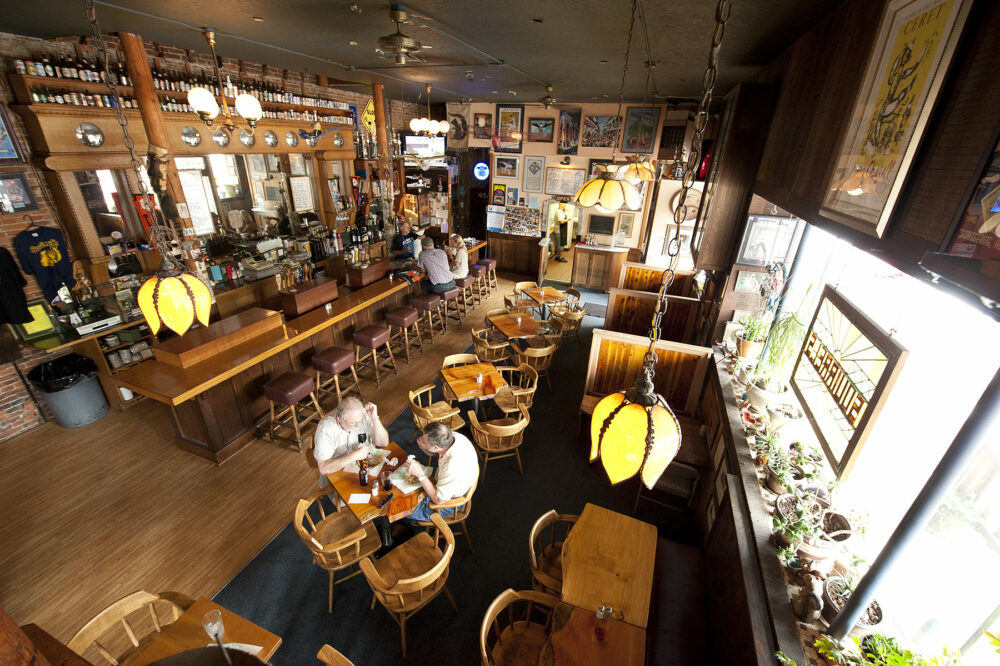 16. Yeasty Beasty, Monmouth
I adore this pizza spot for so many reasons. If Domino's is the height of your pie experience, just stop what you're doing and drive to Monmouth right now. The crust at Yeasty is made fresh every morning with Bob's Red Mill flour and hand-tossed to perfection. Every day there's also a different chef's special to try, so if you're into funky toppings and combinations like I am you'll be sufficiently impressed.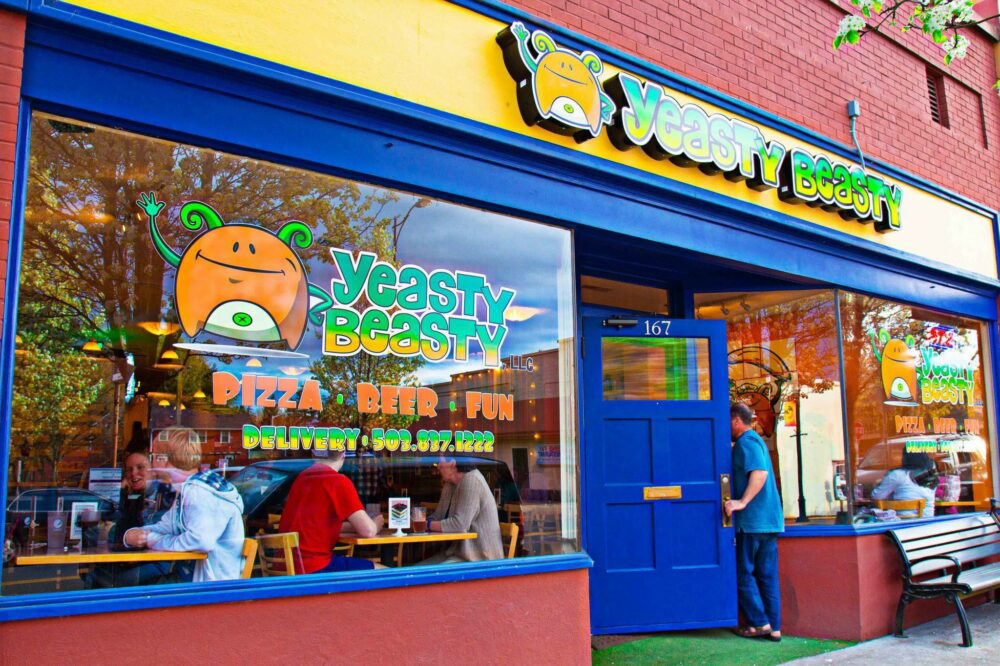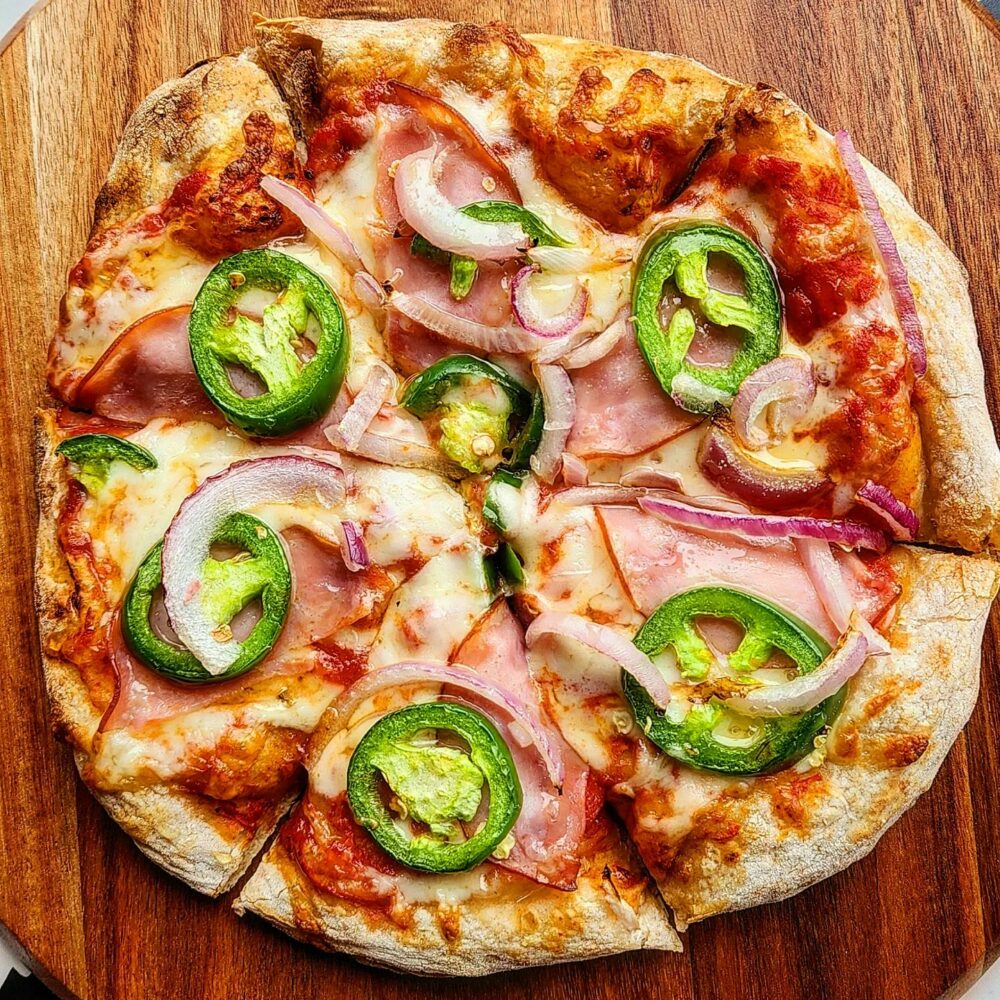 17. Helvetia Tavern, Helvetia
My family has been eating here since before I was born. It's permanently ingrained into my roots and without a doubt one of the best burgers I've ever had. The melty cheese. The hand-cut fries. The HUNDREDS of trucker hats adorning the ceiling are a Hillsboro-area icon. Helvetia Tavern is a no-frills kind of place that you'll always feel comfortable walking into.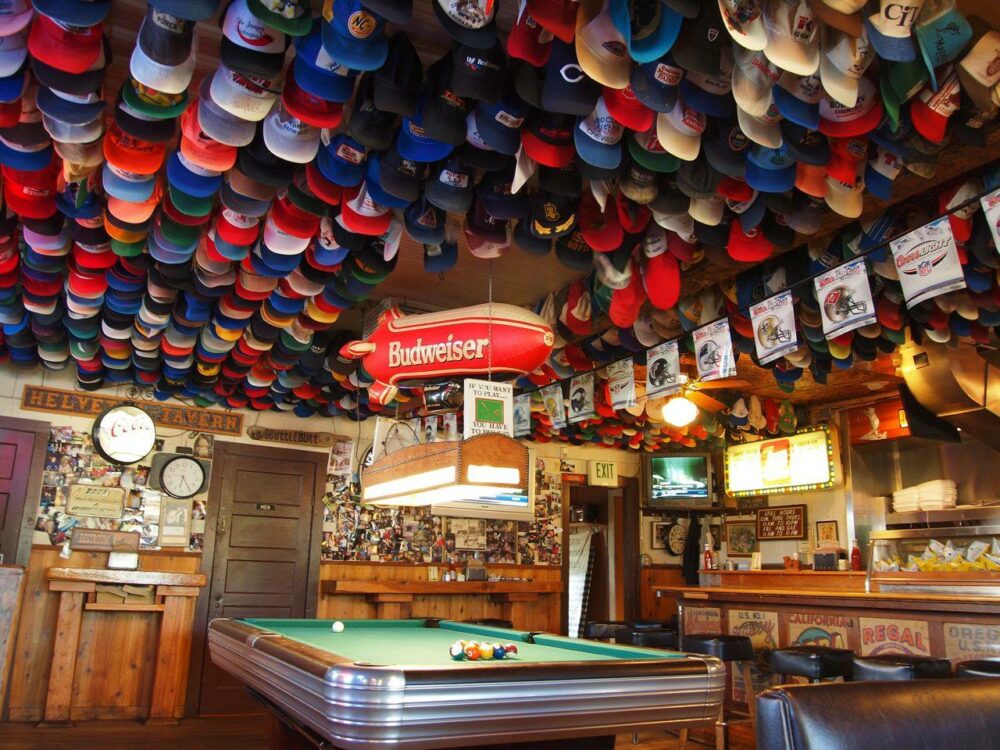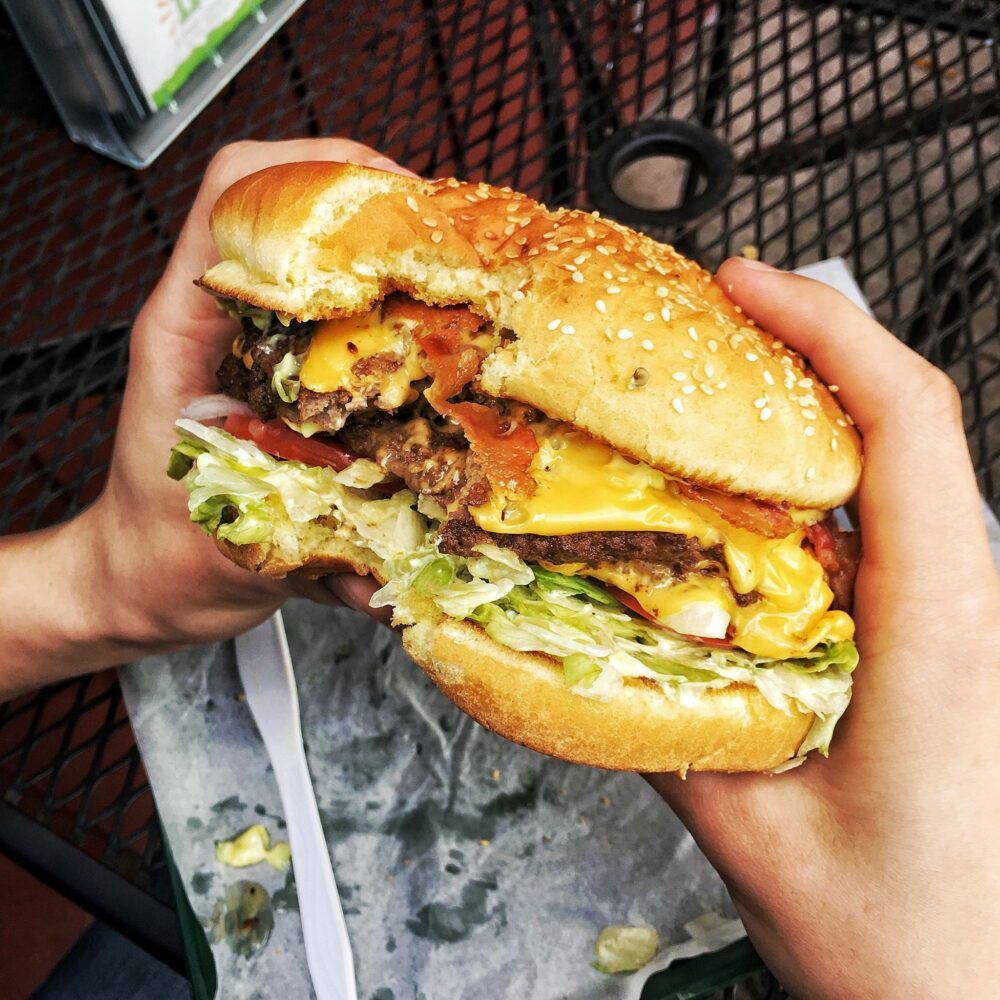 Portland-Ish
18. Eastwind Drive-In, Cascade Locks
You're driving through the Gorge. You're hungry. Okay, maybe you're not really even THAT hungry, but an ice cream cone suddenly sounds fabulous. It's 45 degrees out and windy as heck, but you don't care. Eastwind Drive-In has been compelling travelers to stop for burgers and cones since 1939.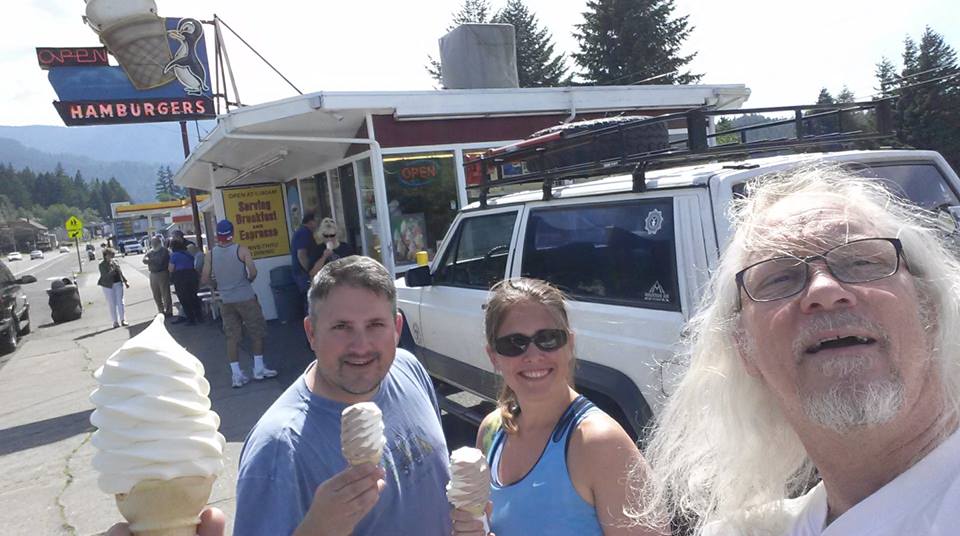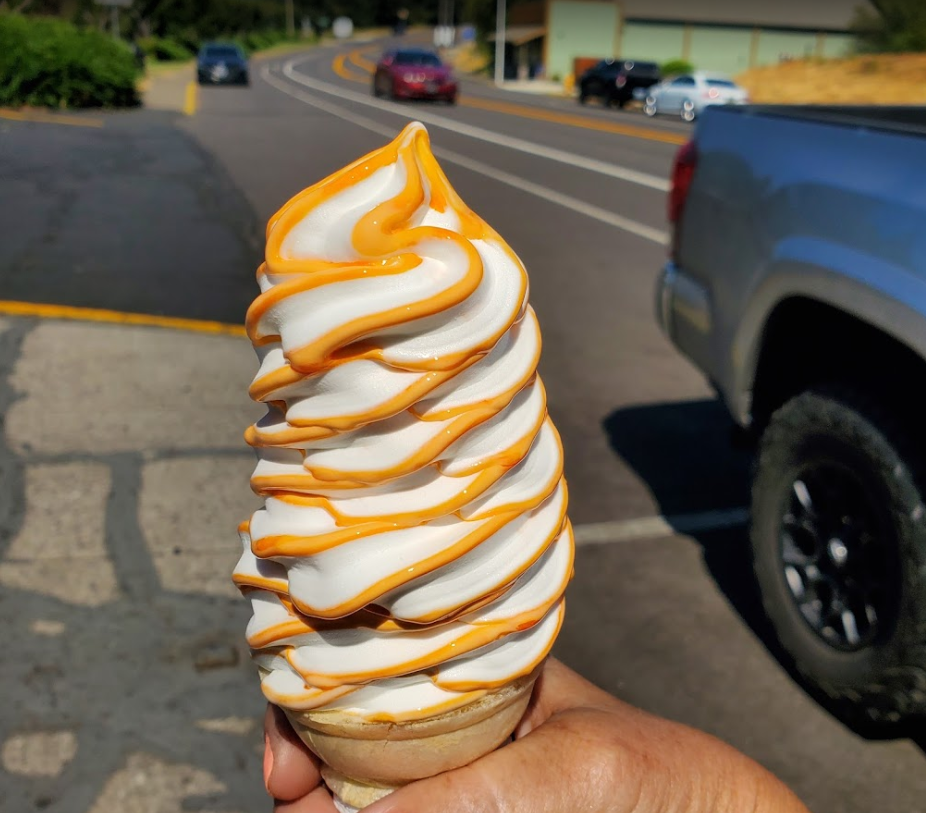 19. Vivi's Vietnamese Noodle House, Hillsboro
If you're looking for Pho and Banh Mi that tastes like home, Vivi's is your place. I've been stopping here since a friend recommended it in 2016. Folks on Google agree. The ingredients are always fresh, the seasonings are on-point, and many say this is the best Vietnamese food to be found in the Portland area.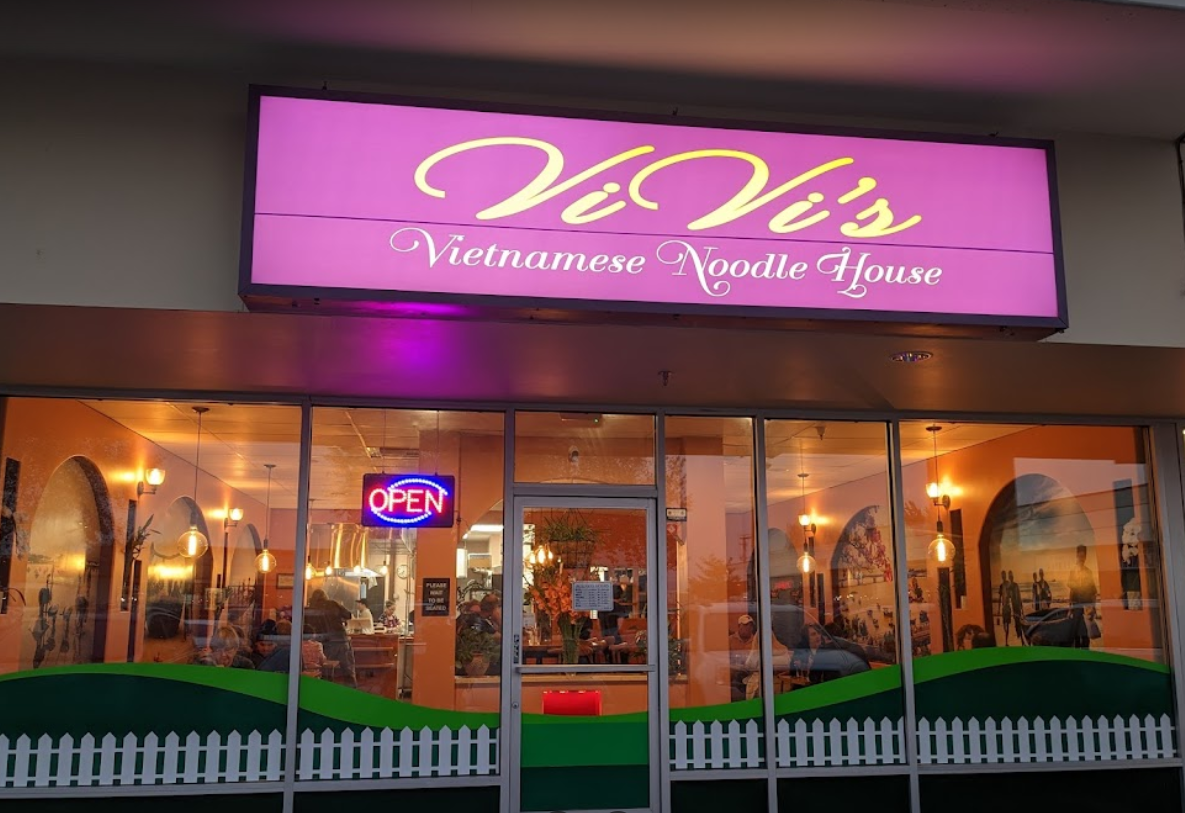 Vivis' new storefront as of 2022. / Image via / Google Local / Kind Jujubes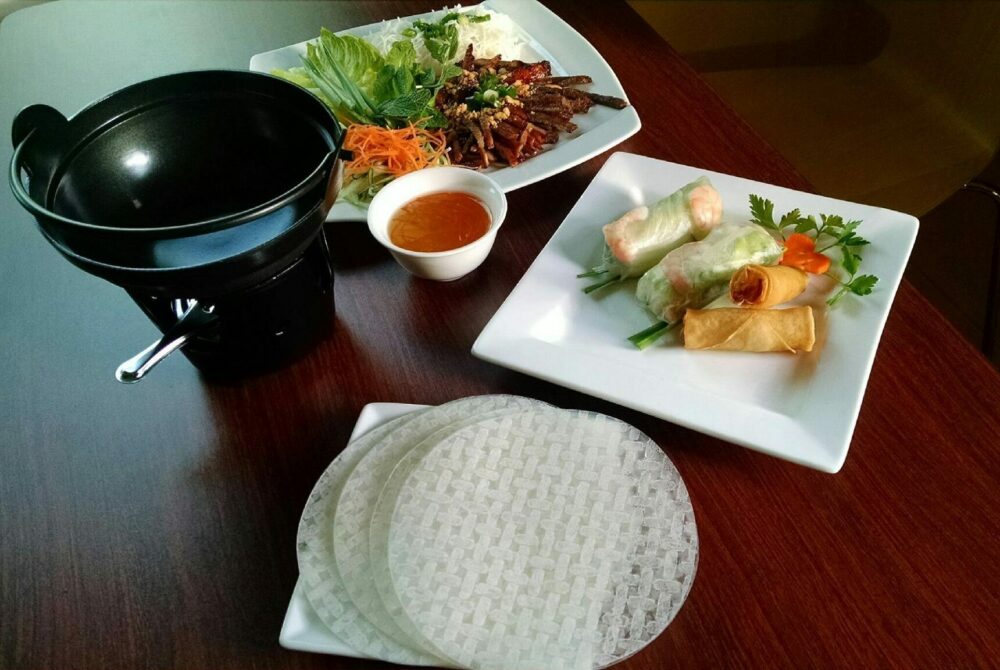 20. Otto & Anita's Schnitzelhaus, Portland
This Bavarian restaurant had me at "Dill Pickle Soup". Otto and his wife Anita have over 55 years of chef experience, cooking and baking everything here from scratch and with love. When Portland's Der Rhinelander closed in 2017, a Germany-sized hole was left in Oregon, but thankfully we still have Otto & Anita's. Of course, there are a multitude of schnitzels to choose from, but also traditional sauerkraut, spaetzle, and lots of old-time Bavarian favorites.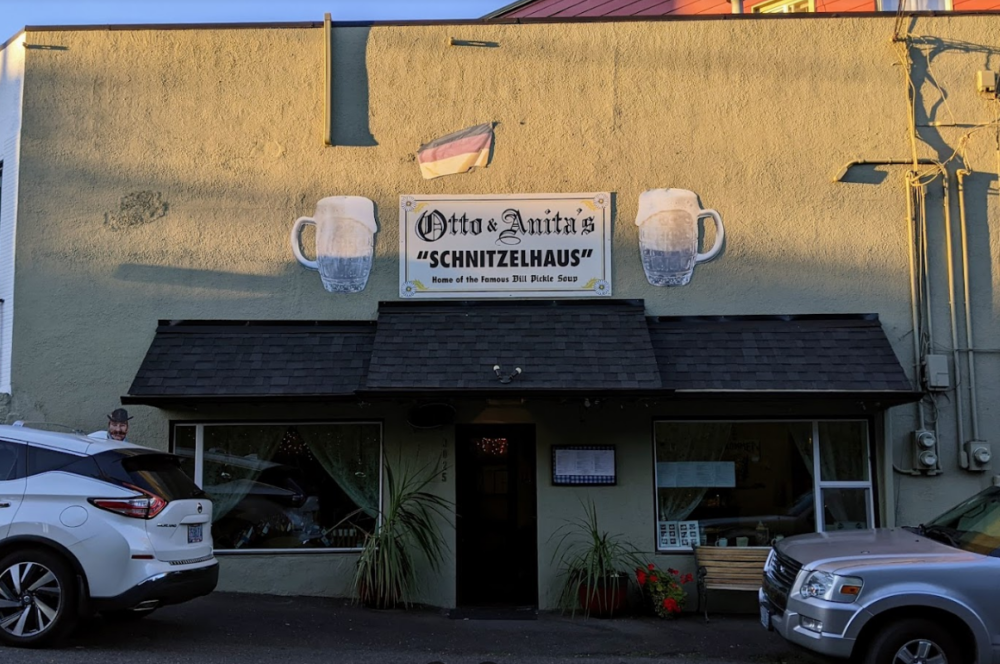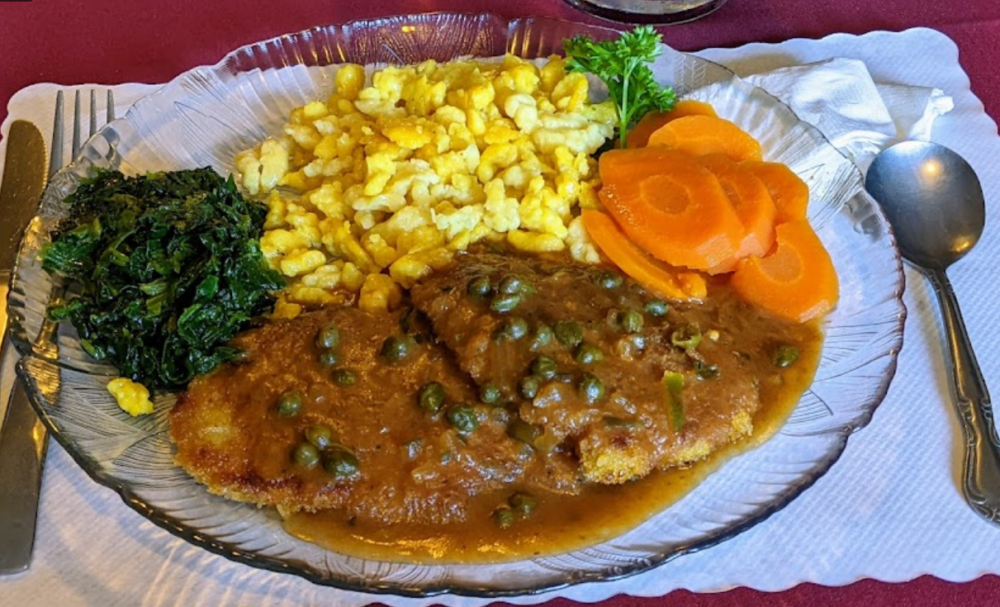 21. Mike's Drive-In, Oregon City/Milwaukie/Tigard
My first visit to Mike's was in Oregon City and it will always hold a special place in my heart. Oh, those chili dogs! Onion rings! Milkshakes! The company has been around for 50 years, now owned by Todd Freeman who started out there, flipping burgers at the age of 14. He makes sure everything on the menu is fresh and local, right down to the halibut used for the excellent fish 'n' chip baskets.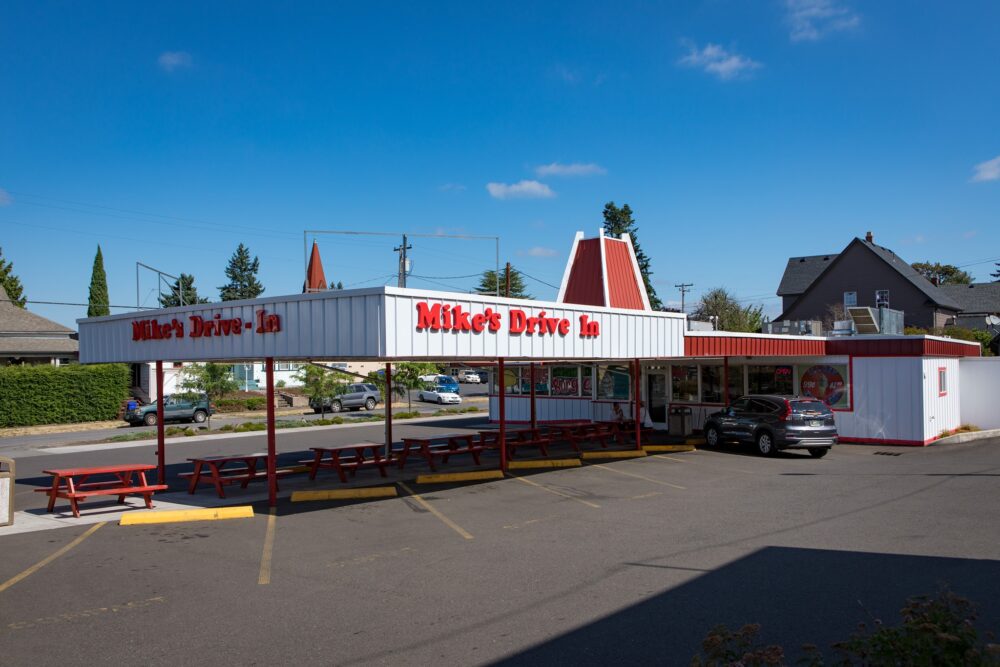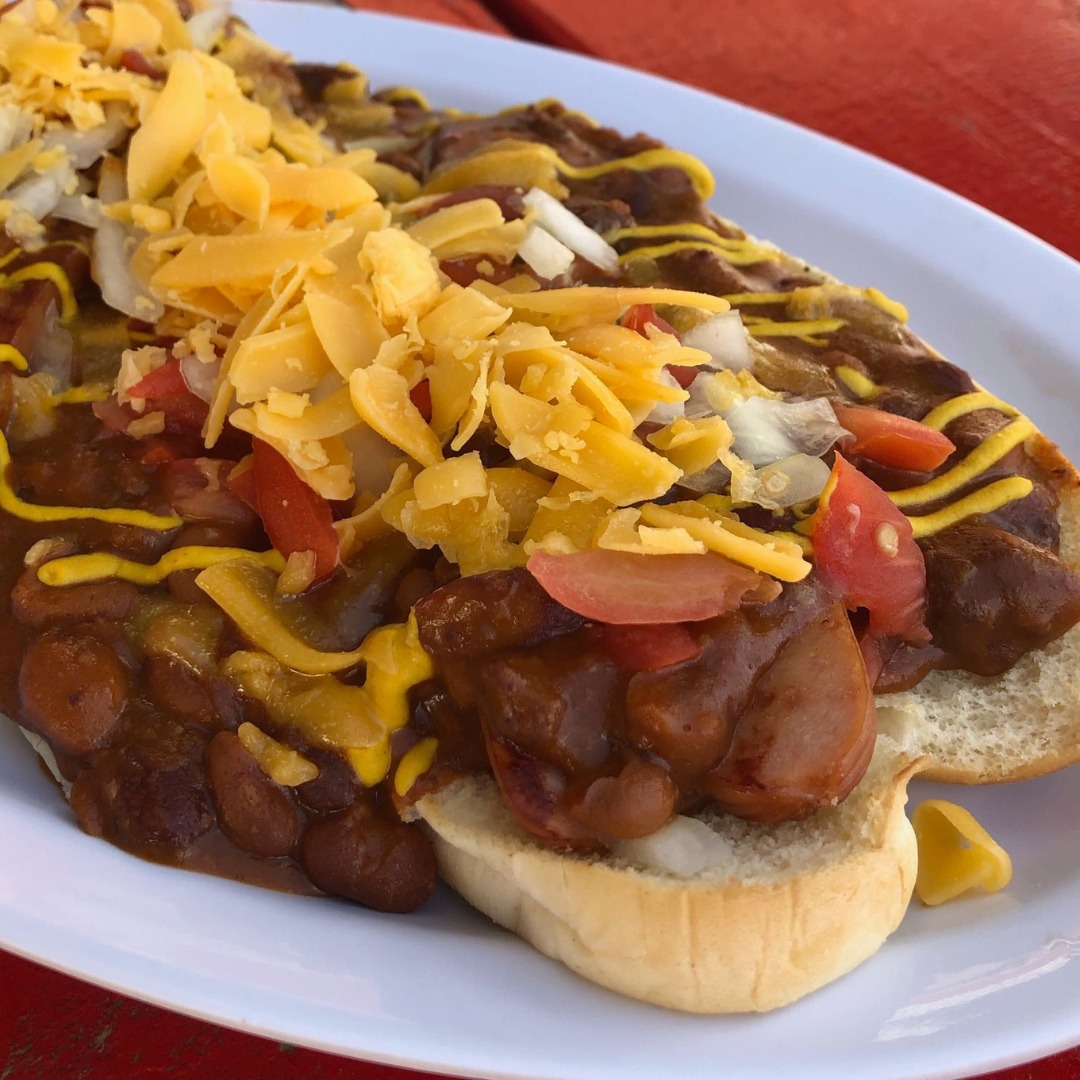 22. Banning's Restaurant & Pie House, Tigard
Some of the absolute best food in the Portland/Metro area can be found at Bannings, any meal, any time of day. Craving a midnight slab of homemade Lemon Merangue Pie? They've got you, friend. Since the 1980s, Mark and Trish Banning have kept their restaurant up and running 24 hours a day, seven days a week (all while raising a family). The true definition of "mom & pop".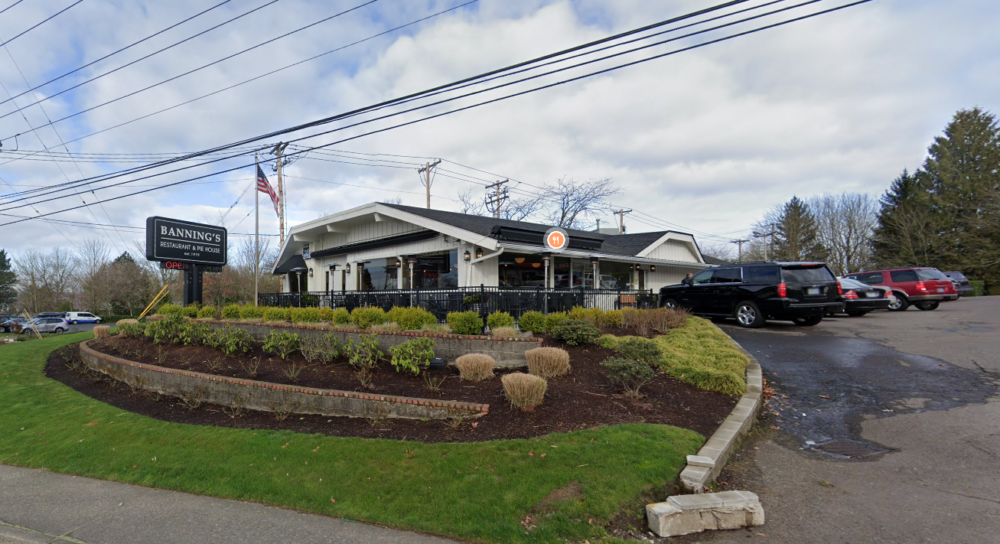 23. Hot Cake House, Portland
Welcome to the second 24-Hour restaurant on our list, PDX's original Hot Cake House. This spot has been an icon of SE Powell since 1963, but nowadays the kitchen is cranking out a lot more options. It isn't just about the pancakes. You'll find juicy burgers, full breakfasts, and even steak dinners on the classic menu.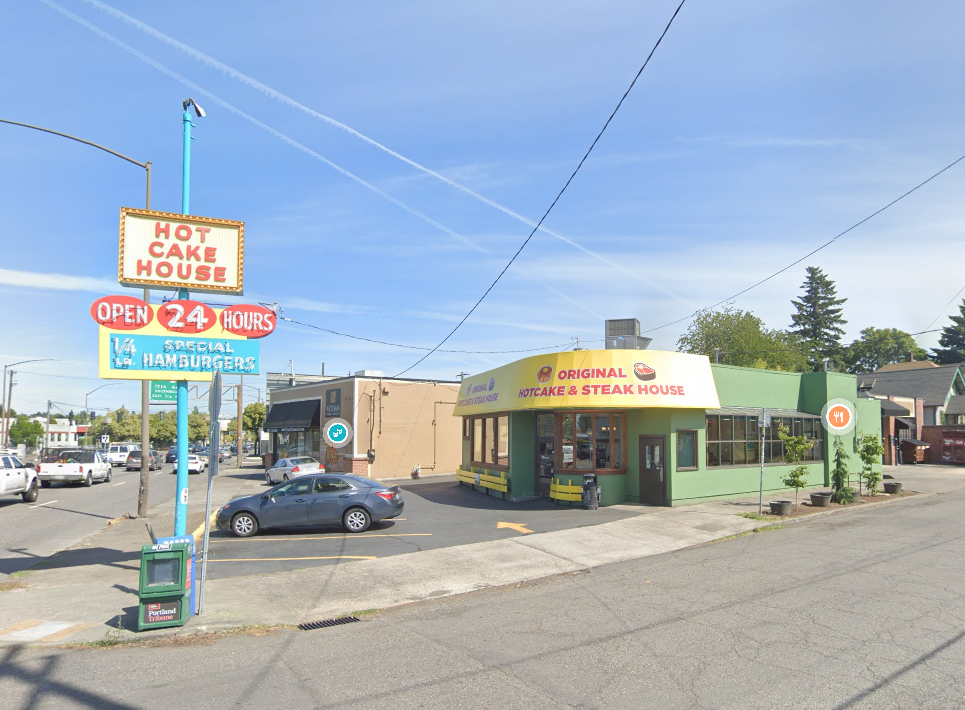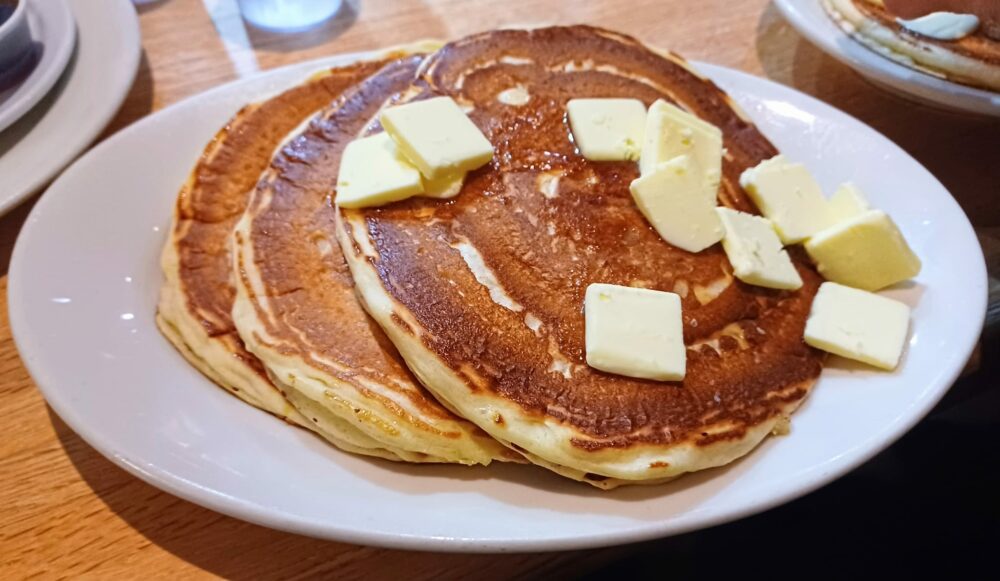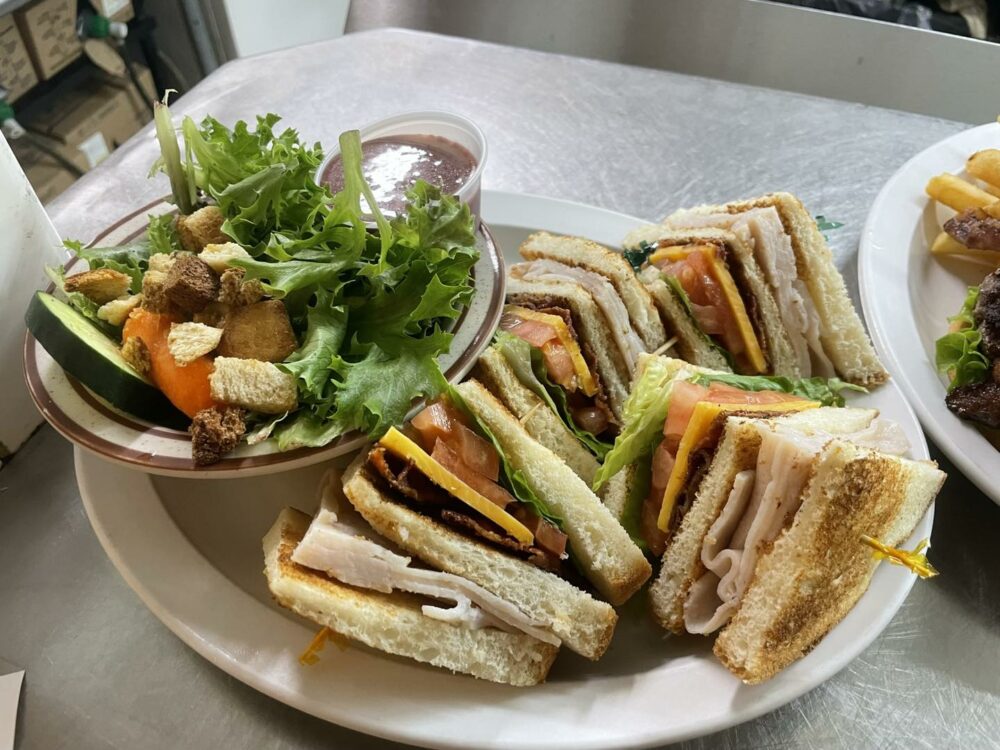 Central
24. Manley's Tavern, Crescent Lake
When driving Hwy. 58 between Eugene and La Pine, Manley's has become a staple. A MUST-STOP. No kids are allowed within the tavern doors, but heaping to-go orders of the famous broasted chicken and potatoes are always welcome in our family. We get ranch dressing and the sinus-blasting hot mustard on the side along with plenty of napkins. Your fingers and mouths will thank you.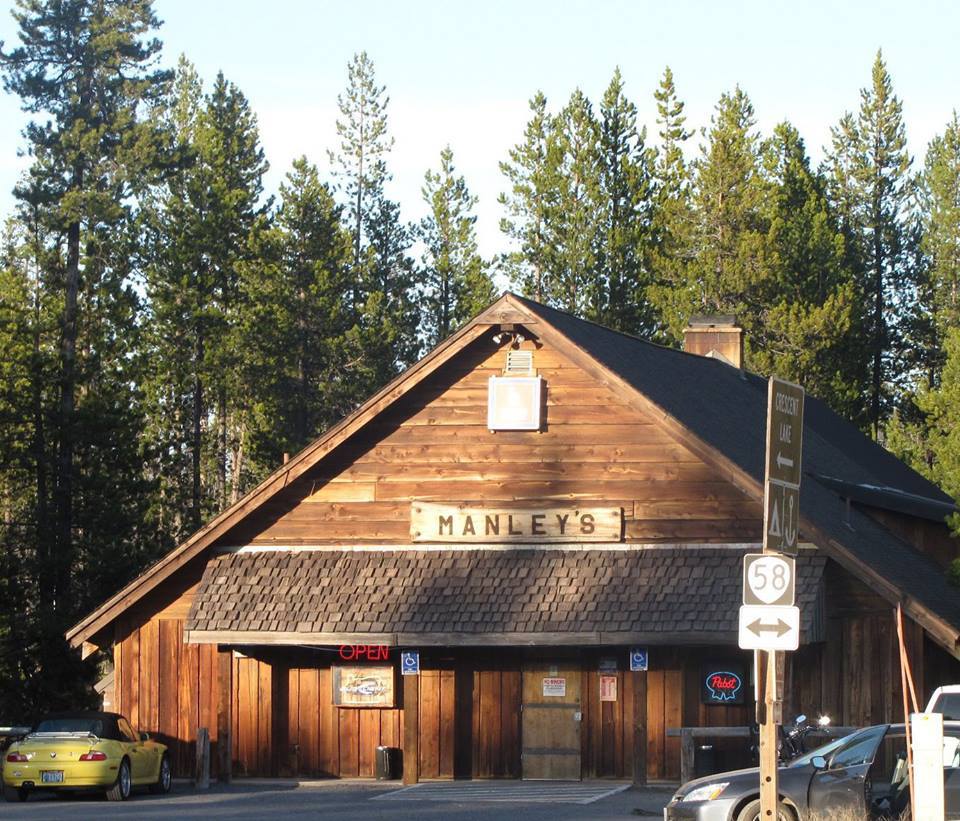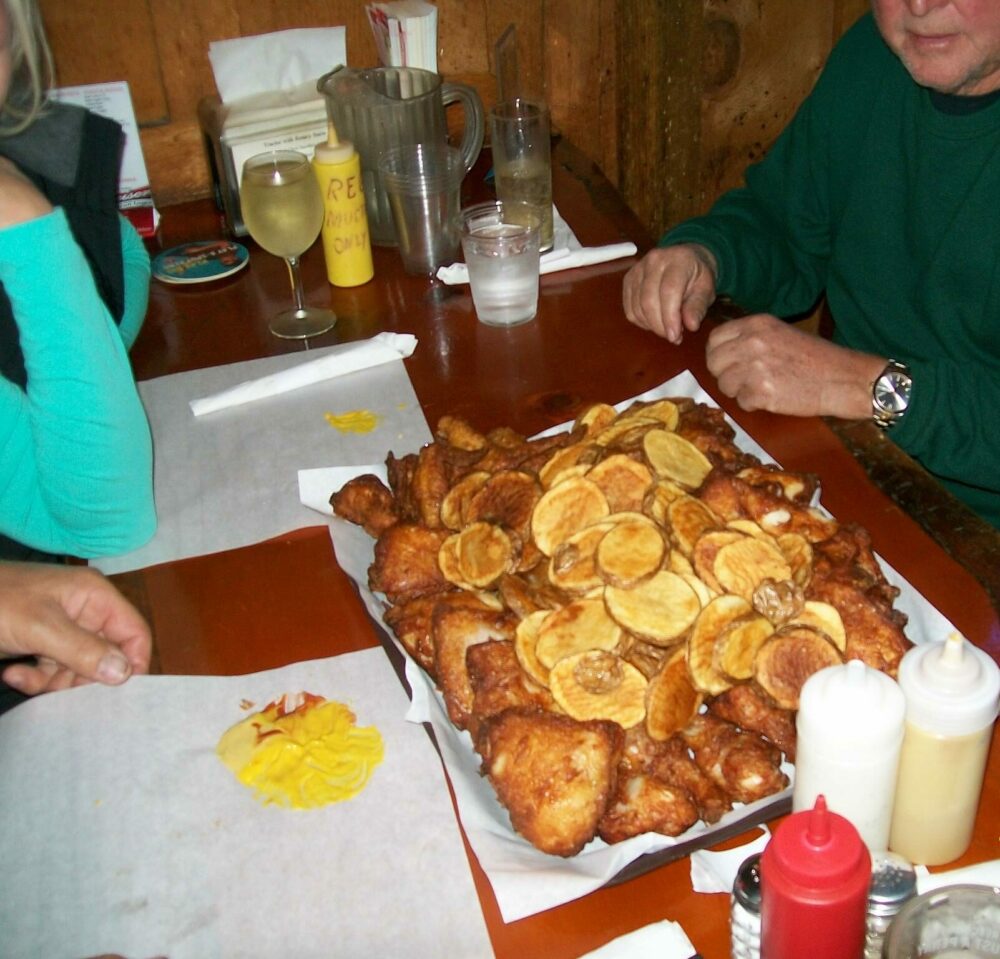 25. Jake's Diner, Bend
Owners Lyle and Judy Hicks proclaim Jake's as having "the largest portions in Central Oregon", so be sure to bring a hungry belly. Over the years since opening in 1987, hundreds of celebrities have stopped in to partake of the delicious menu, including the Portland Trailblazers, Coldplay, and the Dave Mathews Band.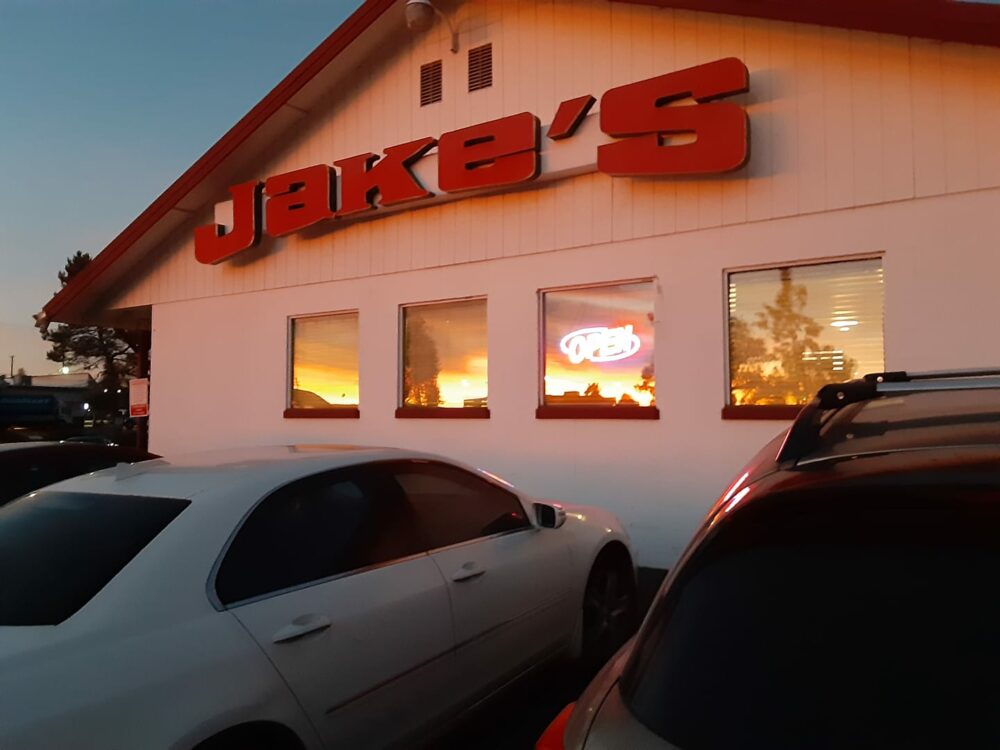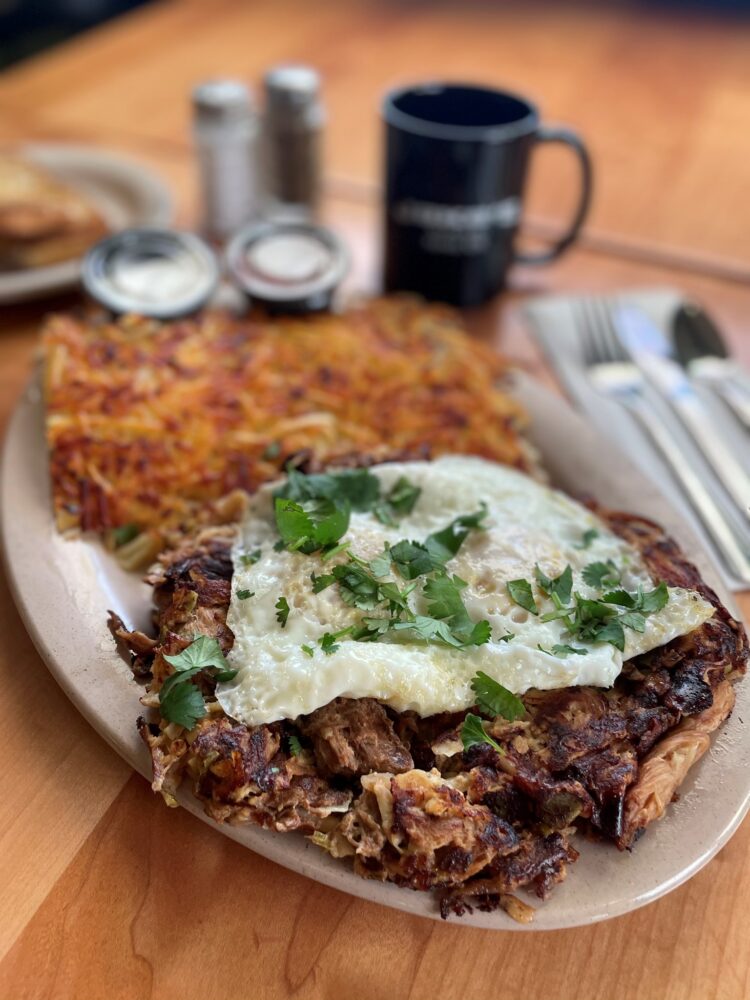 26. The Kitchen Table, Sisters
Owner Stacey Dye loves to cook. She wanted a place of her own to showcase that love and bring it to the community she's lived and worked in for the past 15 years. Everything here comes oven-to-table, housemade with healthy ingredients. The menu is also revolving, changing daily to reflect what's fresh and available. Things you'll usually find: Breakfast Scrambles, Burritos, yummy Breakfast Boxes, soups, and salads.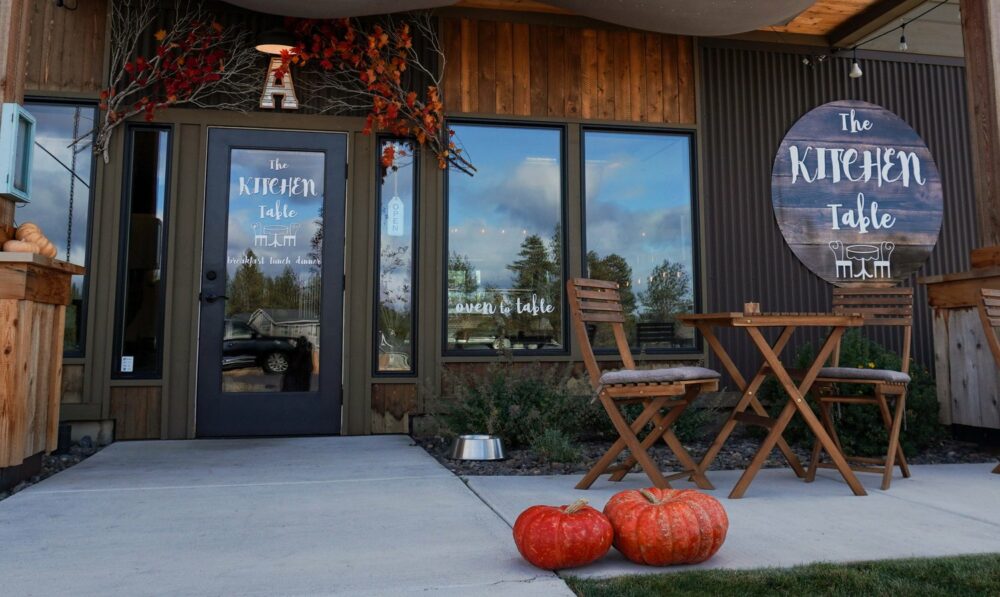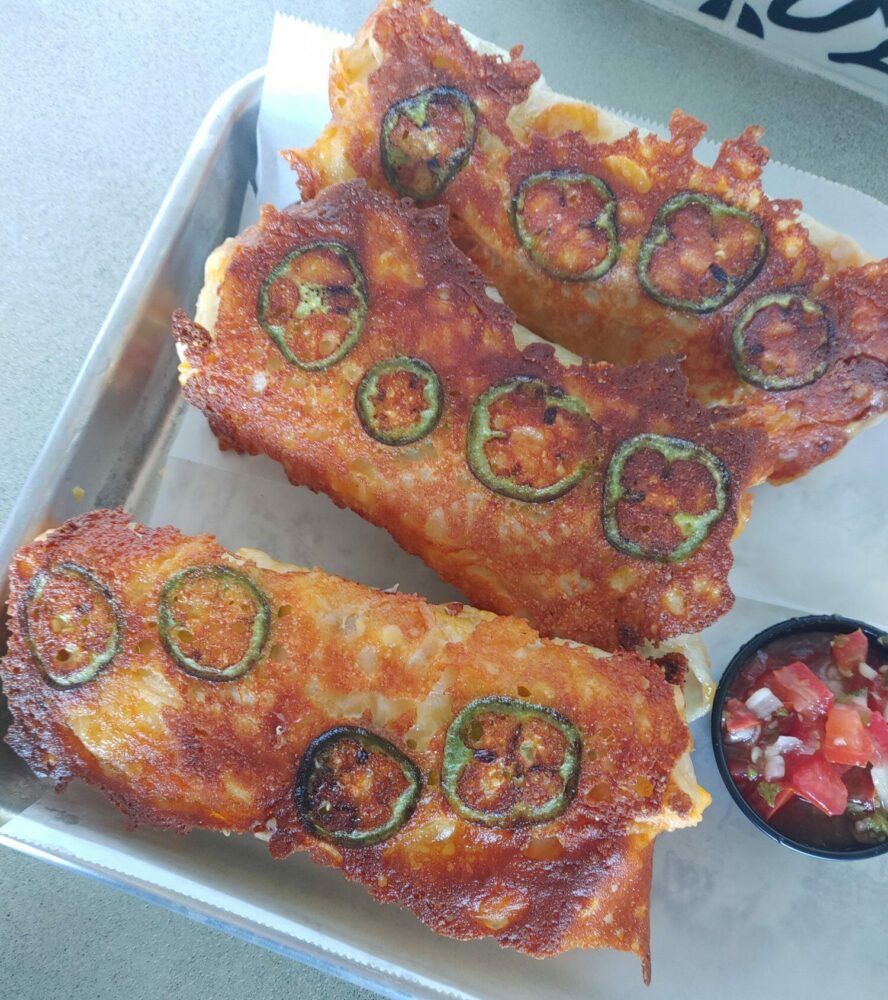 27. Mo's Egg House, Redmond
Stepping into Mo's is like stepping back in time to your Gramma's country kitchen. Cow murals and wainscotting grace the walls with red and white picnic checkerboarding the menu covers. If you love down-home cooking and staff that makes you feel like long-lost family, you're going to adore this breakfast and lunch joint.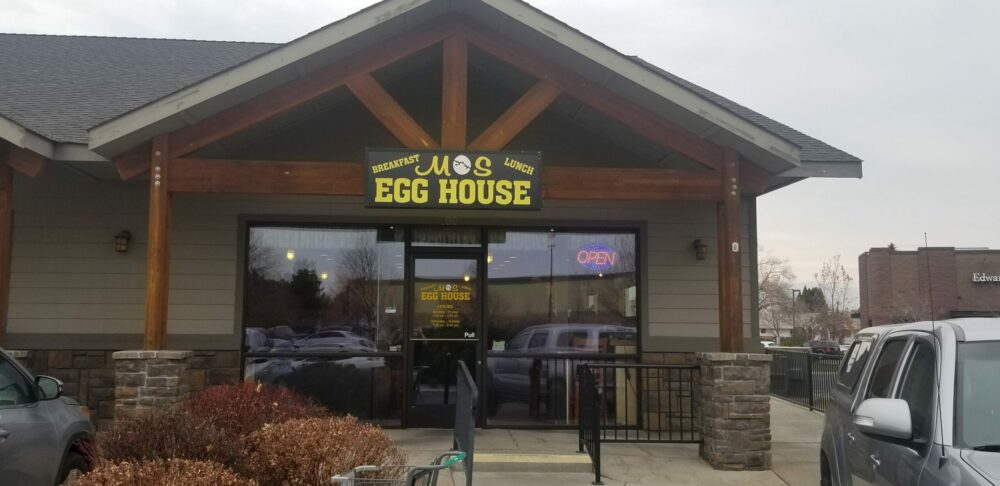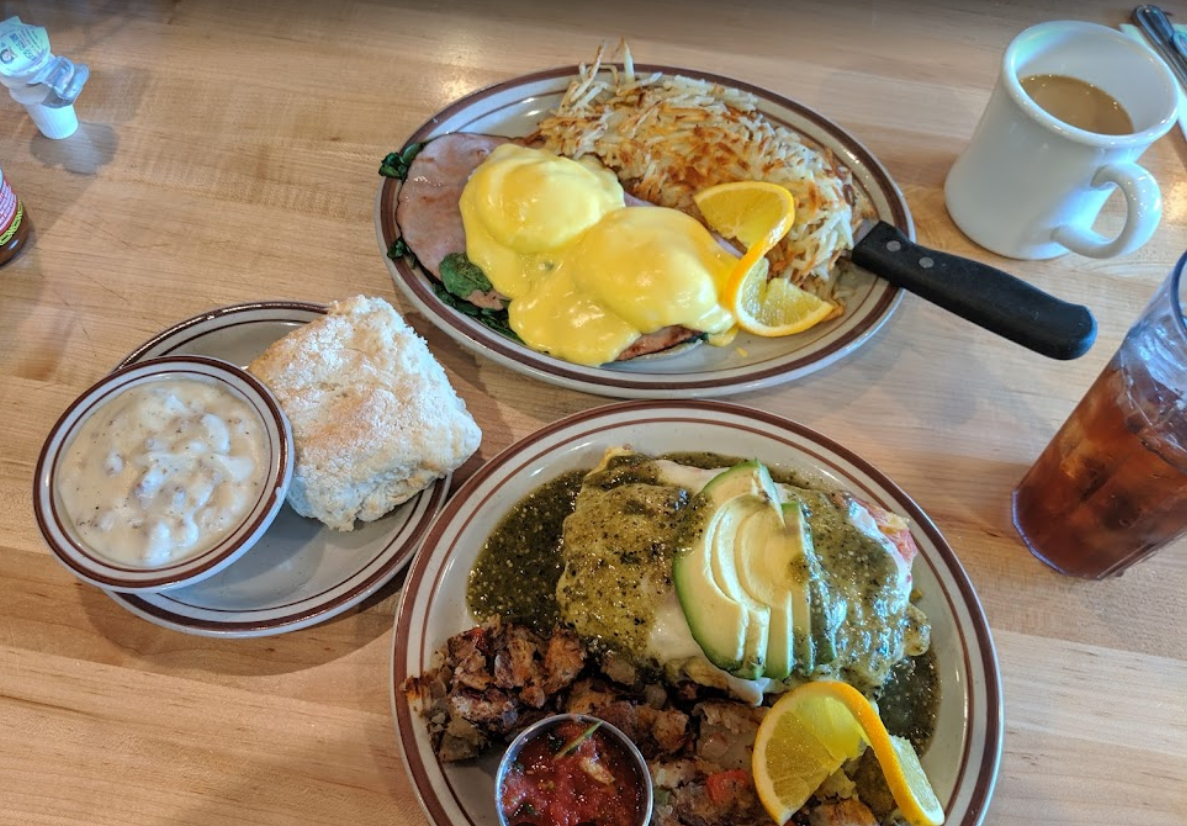 28. The Vida Cafe, Vida
This cozy spot up the McKenzie River has long been a favorite of ours. The original building was in operation since 1951 but succumbed to a fire in 2015. When the Holiday Farm fire struck in 2020, current owners Kelly and Brian lost their home but still managed to keep the beloved restaurant going. Recently I indulged in the best Eggs Benedict and a Bloody Mary that I've ever had. Vida Cafe is well worth the stop when you find yourself upriver.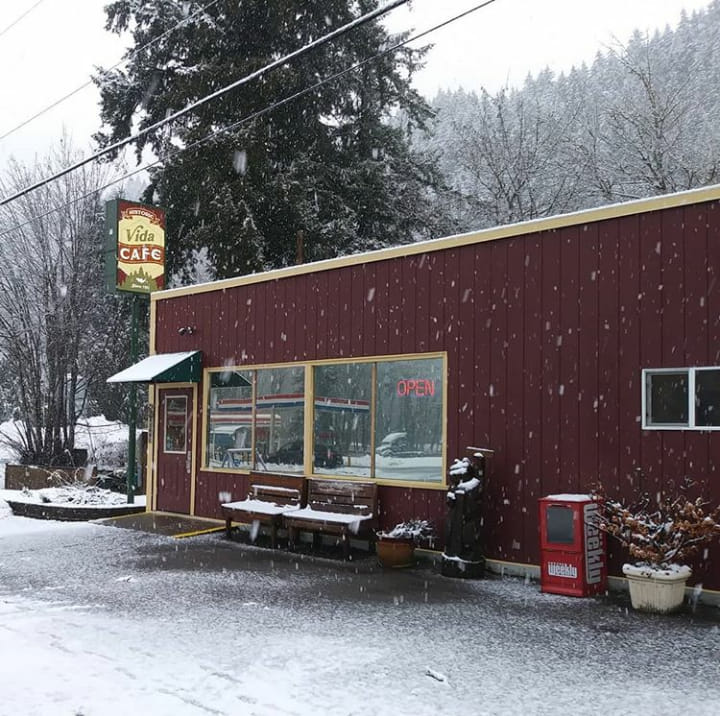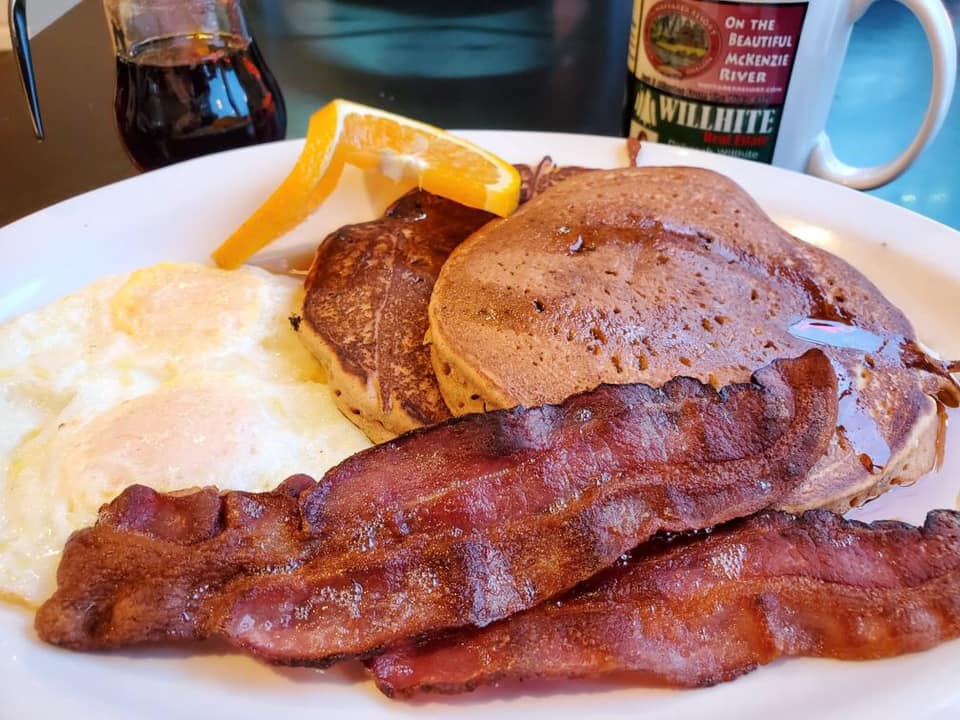 29. Big Jim's Drive-In, The Dalles
"Hamburgers made with love". This is the Big Jim's slogan that's kept people coming back for 57 years. All the goodies you'd expect from a classic drive-in are served here, including baskets of shrimp, cheeseburgers, loaded chili fries, and one of the greatest treats ever: amazing milkshakes.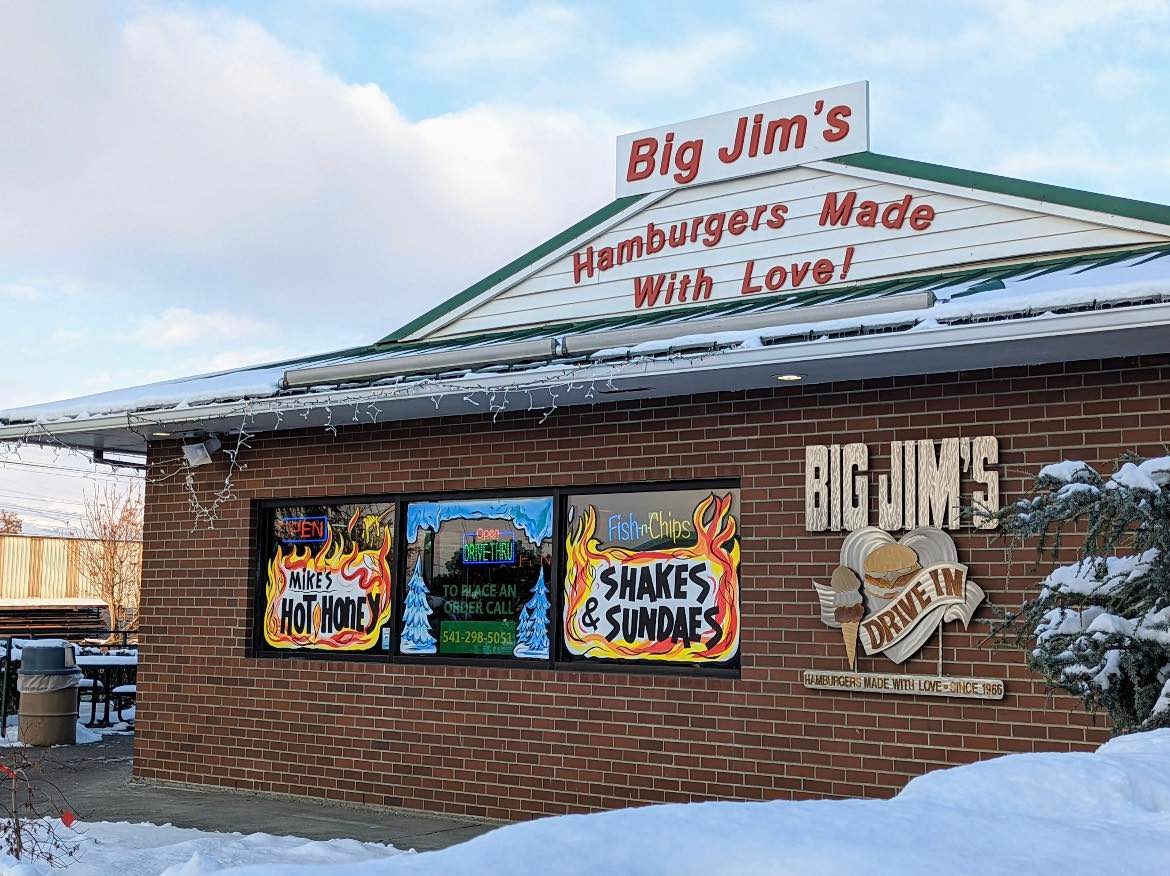 Southern
30. Morning Glory Cafe, Ashland
May we just say that breakfasts here are "Glorious"? Well, not just breakfast. The cafe serves up a mean lunch too, along with delicious espresso and mimosas to complete your feast. For something savory, try a Rock Shrimp Crepe, prepared with bacon, tomato, and pepper jack cheese. Feeling sweeter? The Lemon Ricotta Stuffed French Toast has our mouths watering.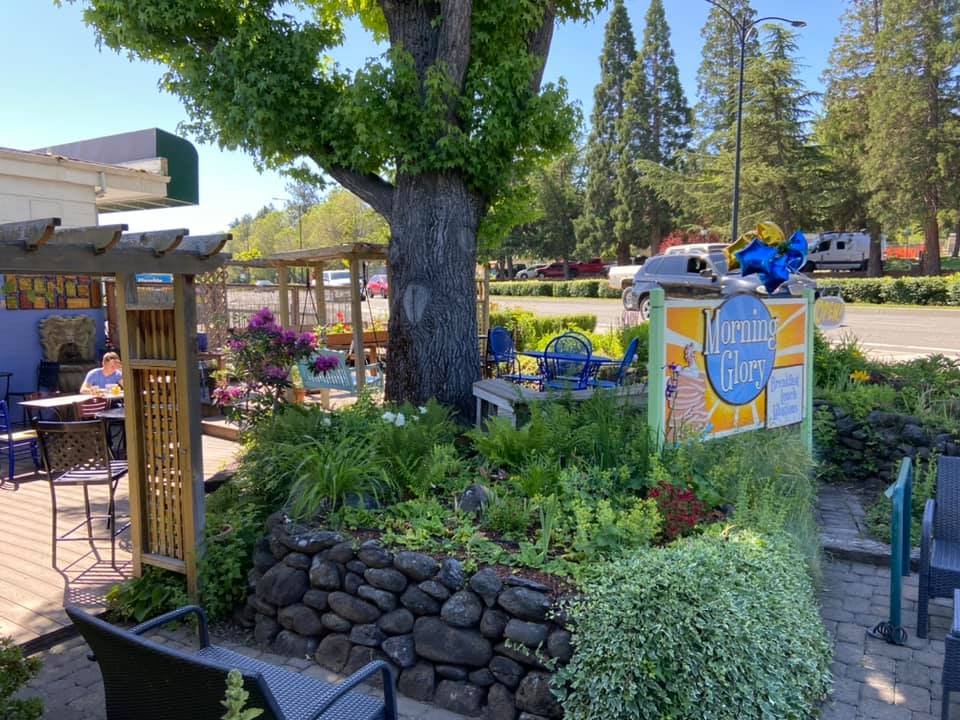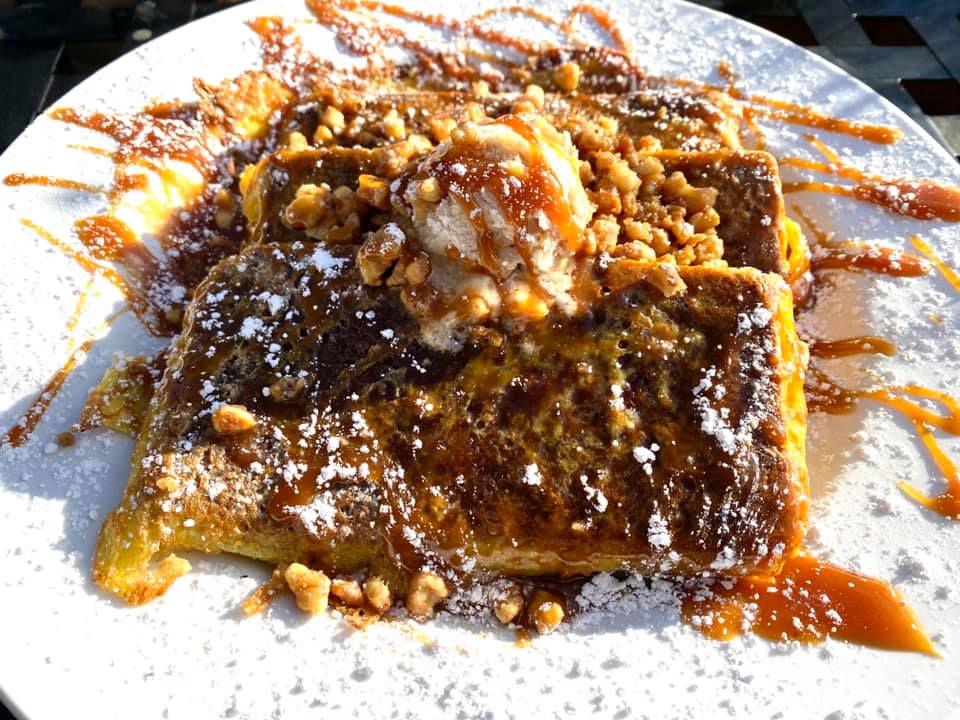 31. Debby's Diner, Medford
Step into Debby's Diner and step back in time to the 1950s when the jukebox and soda fountain ruled the world. This quaint restaurant has both. Debby's offers simple yet satisfying American eats – comfort food at its best. The extensive menu has all the expected offerings: bottomless coffee, stacks of pancakes, three-egg omelets, biscuits and gravy, classic burger, crispy fries, piled-high sandwiches, along with hearty entrees and a dessert case that's hard to resist.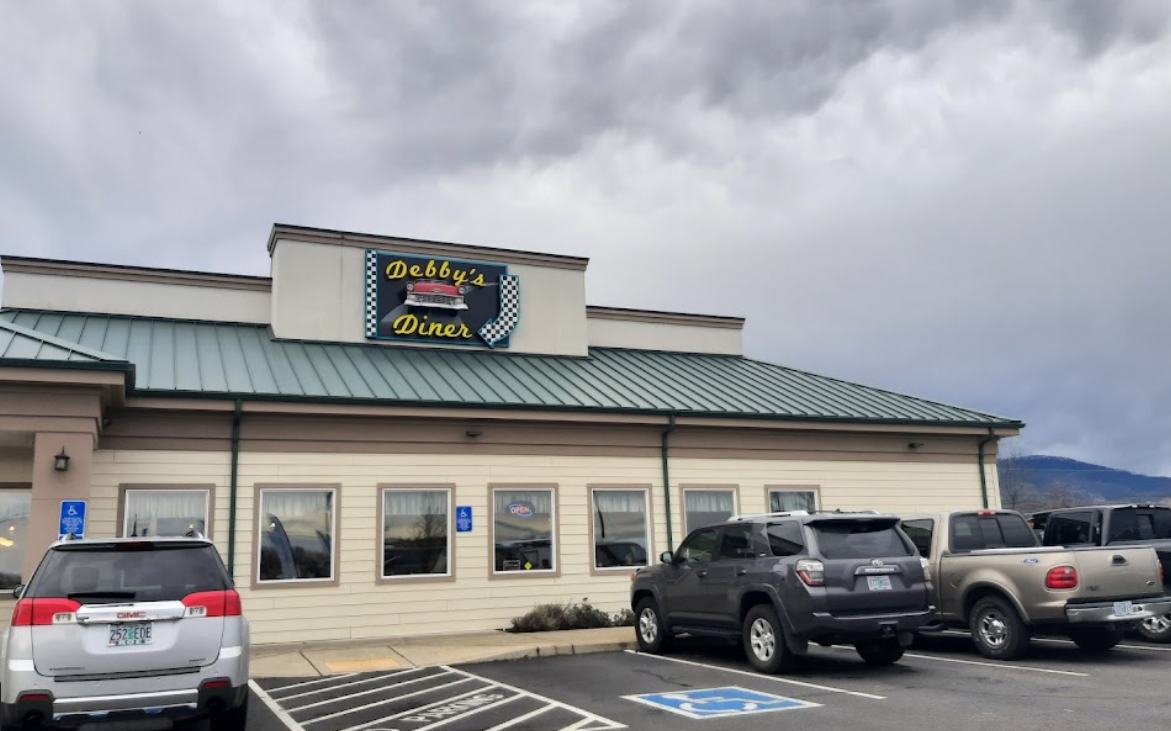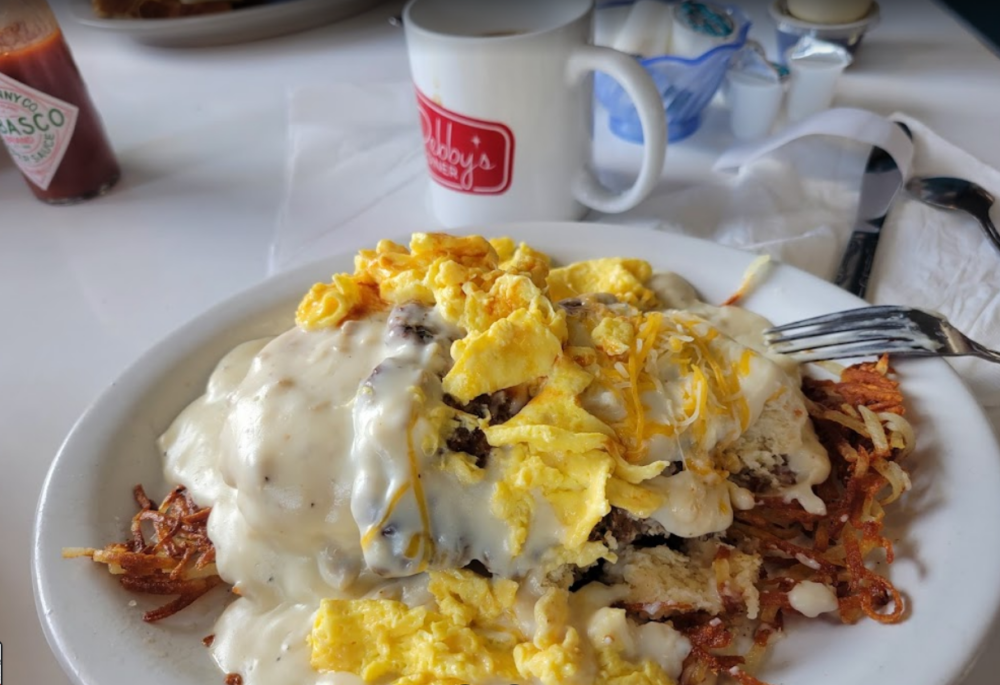 32. Pete's Drive-In, Roseburg
Pete's opened in 1965 when Harvard Avenue was the busiest street in town, bustling with muscle cars and nostalgia. Today they keep that vibe alive, offering classic car hop service with your order. Be sure to get a side of the "Goop", Pete's own homemade fry sauce, to drench your sides with. It's too good!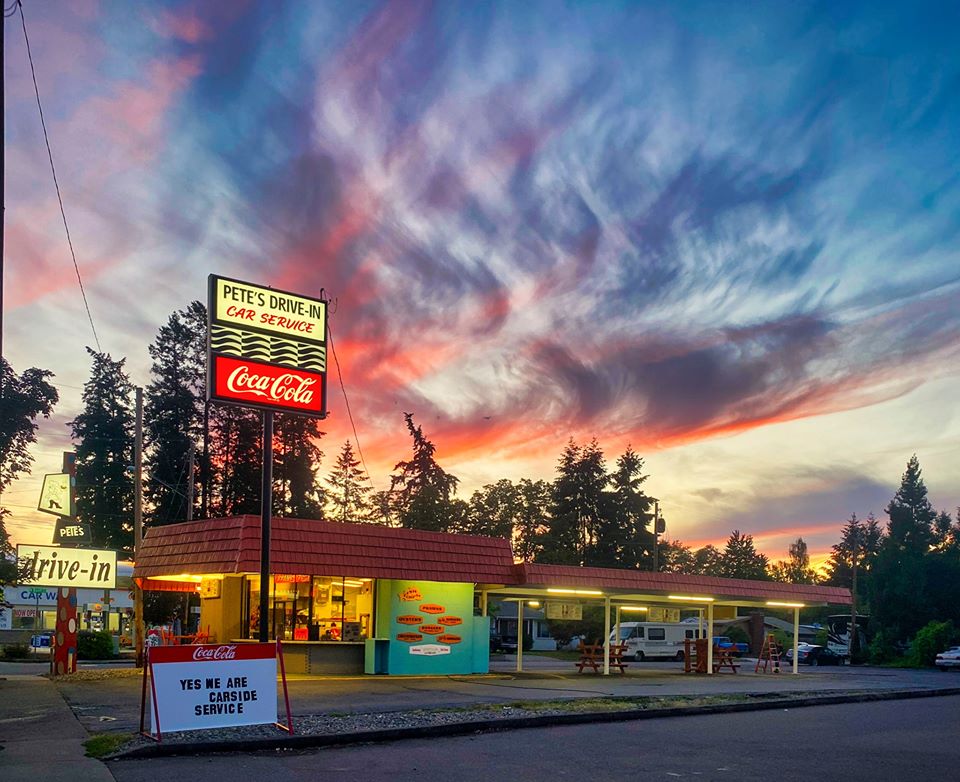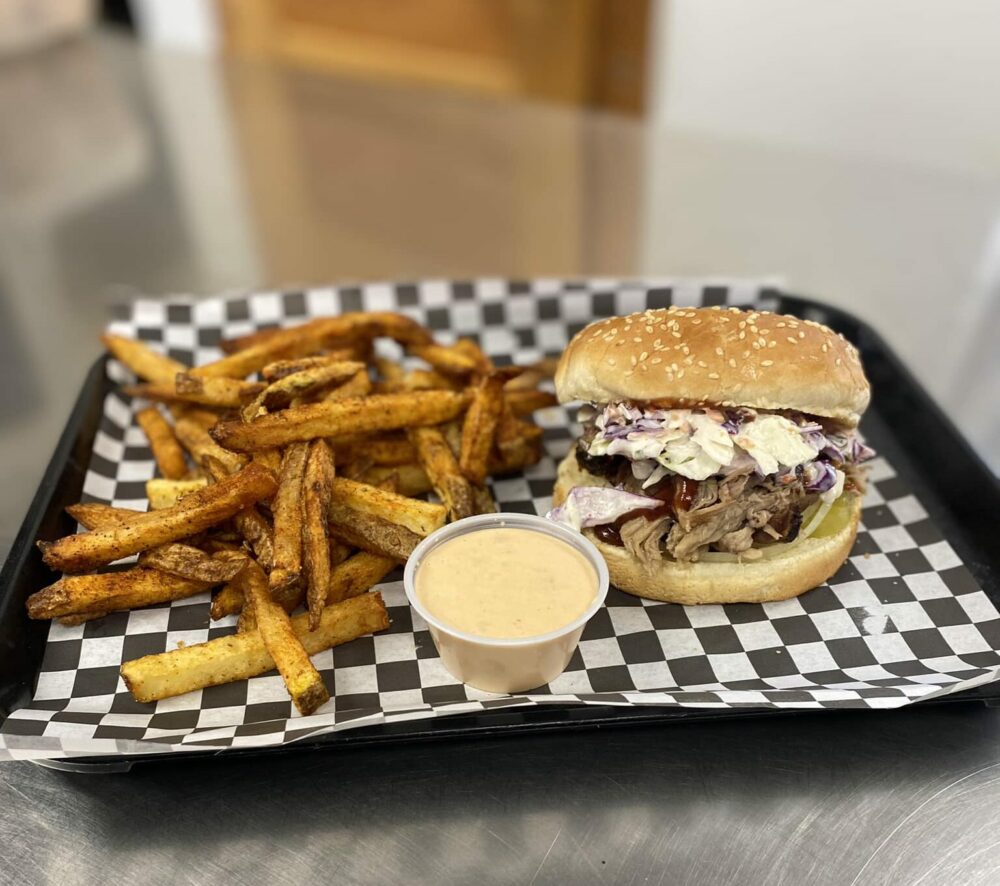 33. Ami Japanese Restaurant, Roseburg
Almost every time I visit my dad in Roseburg, we make a trip to Ami. Owned and operated by the Park family since 2006, this Japanese-Korean restaurant serves absolutely mammoth-sized sushi rolls. They're gargantuan, king-sized affairs that are perfect for scarfing down yourself (or ordering a few to share around the table). If sushi isn't your favorite, Ami also serves amazing Bi-Bim-Bap, Yakisoba, Tempura, Ramen, and Korean-style BBQ.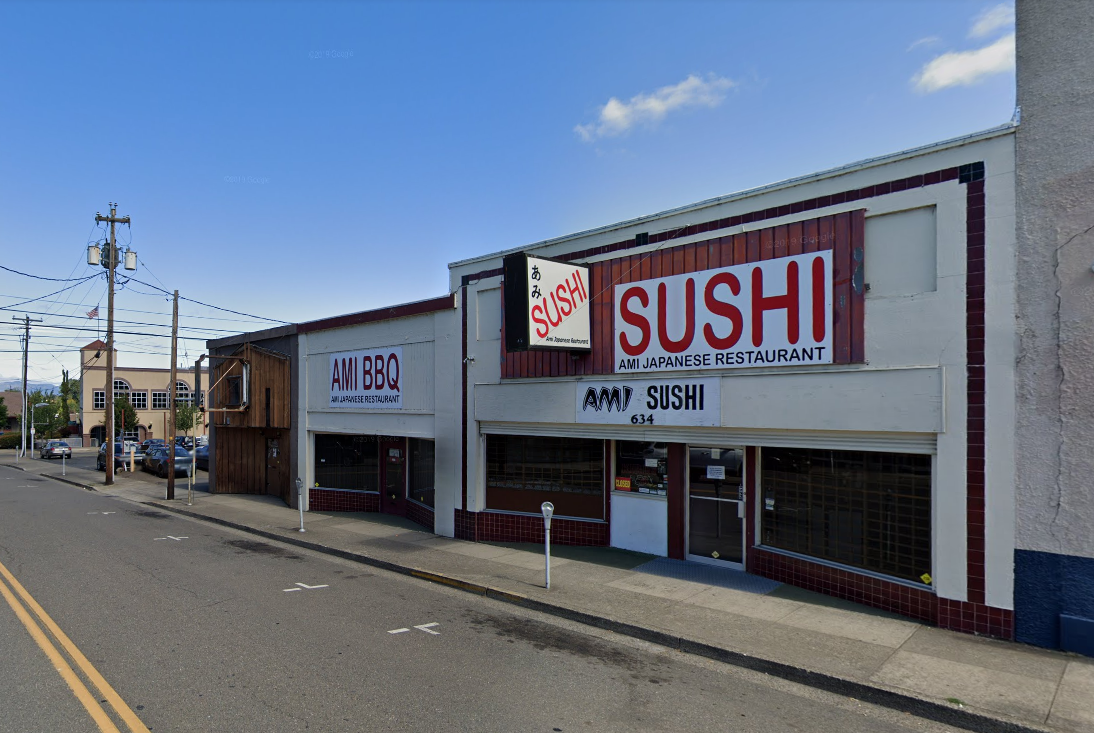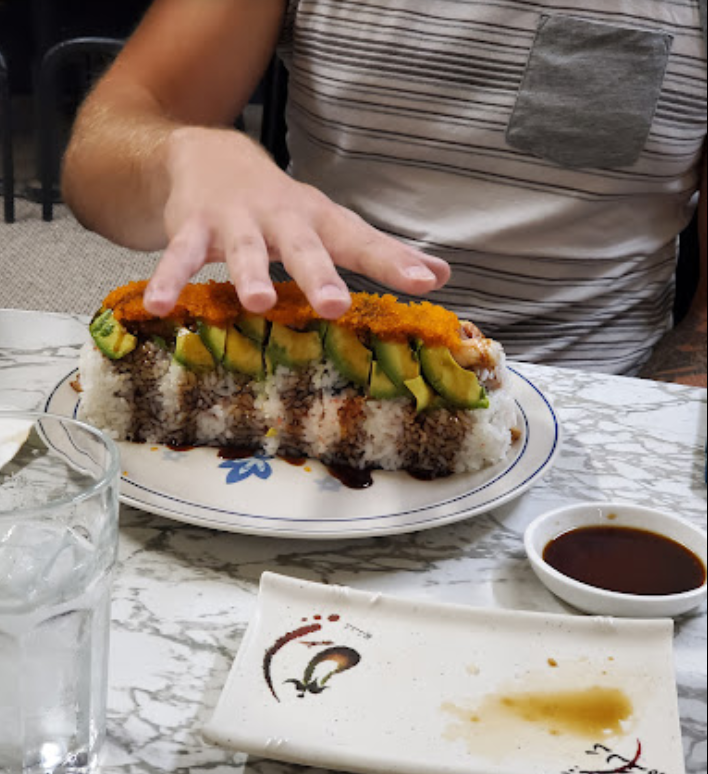 34. Thai Orchid Cafe, Klamath Falls
Thai Orchid's two locations have been serving their delicious, family-style dishes to the K-Falls community for over 20 years. Orders and appetizers come out together because this is the traditional way for families to enjoy a little bit of everything in the spirit of togetherness. Each dish is prepared from scratch and made to order - so you know you're eating fresh and delicious meals every time.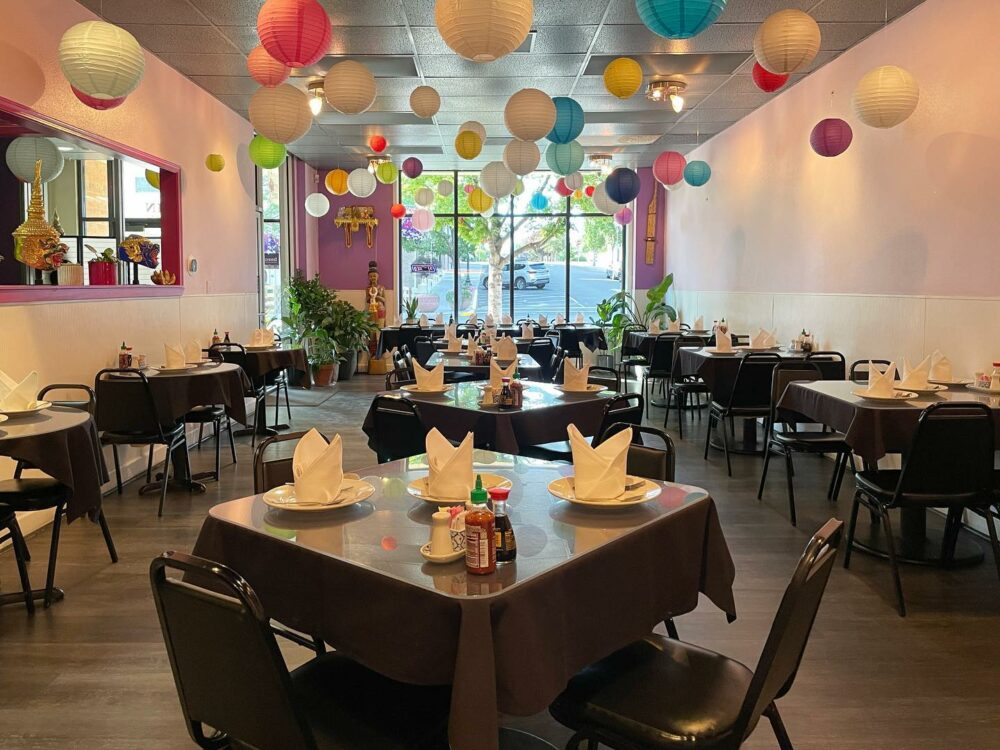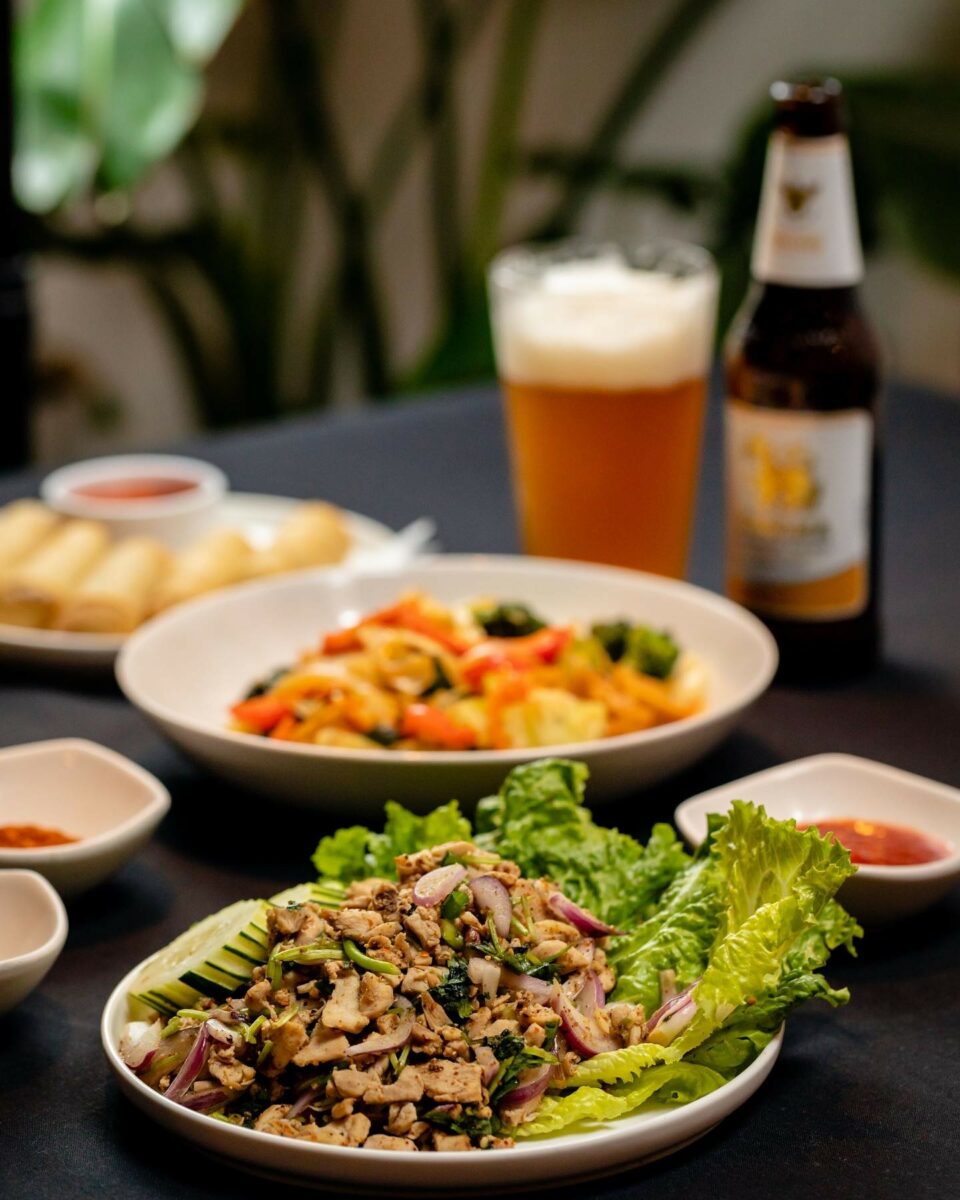 Eastside
35. The Field's Station, Fields
This may be the most off-the-beaten path place on our list, but well worth a mention. Field's Station began life as an Oregon Outback stagecoach stop in 1881. These days it's famous for hand-dipped, real fruit, hard ice cream milkshakes. Owner Sandra Downs and her staff are friendly as can be, but what else would you expect in such a down-home piece of Oregon? We love it here. Guaranteed you will too.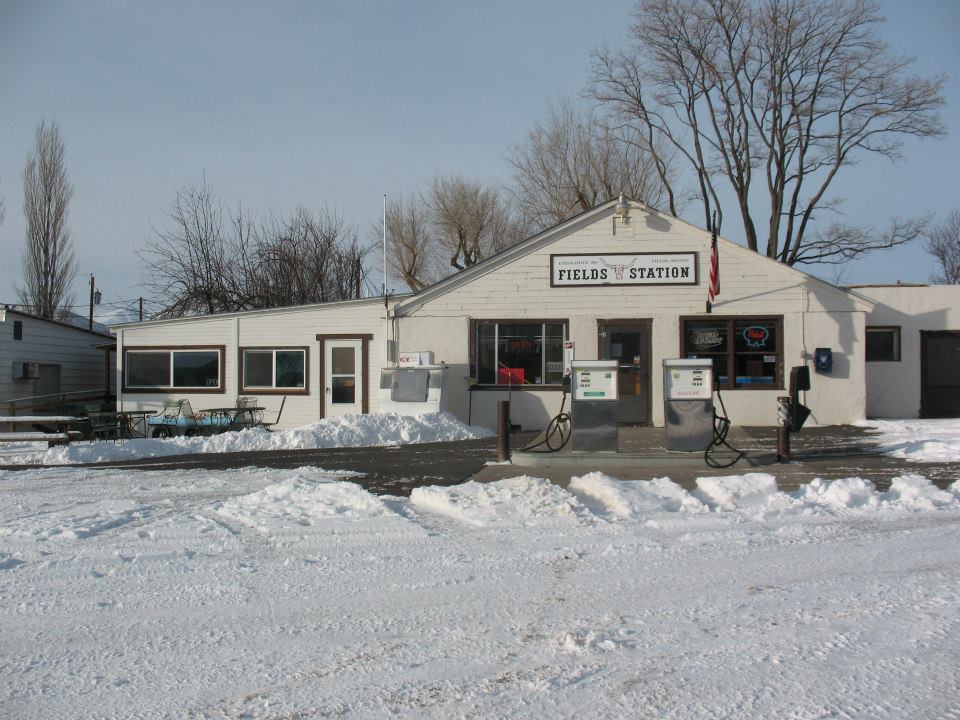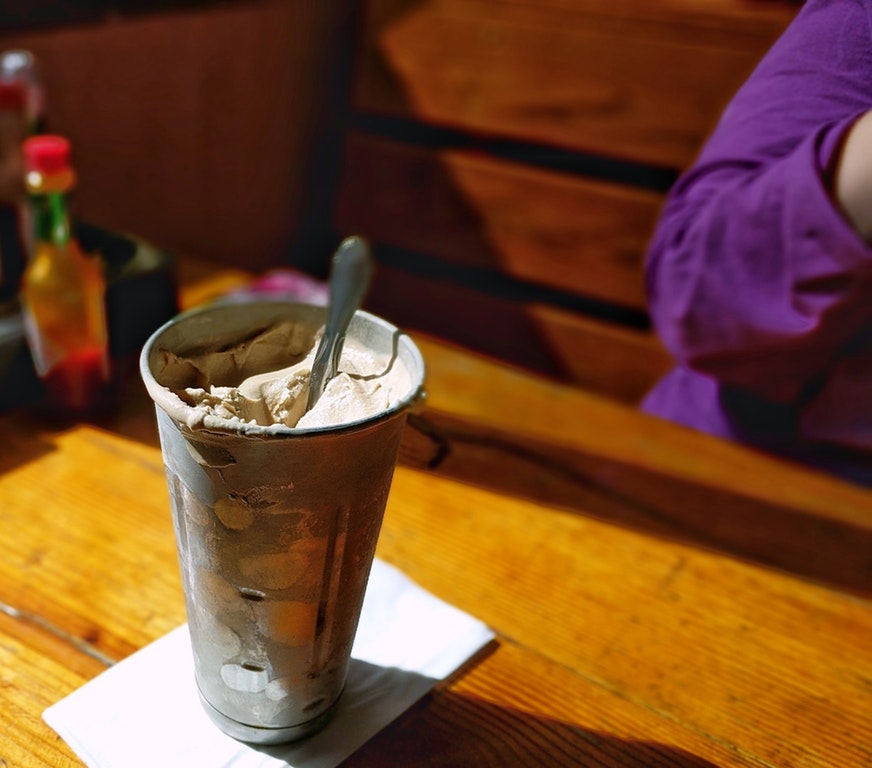 36. Steakhouse at Cove, Cove
Cove is one of my favorite small Oregon towns, simply because good friends live here and the townfolk are always friendly and welcoming. Chef and owner Rob Hasse's roots are in nearby LaGrande, so when he wanted to open his own restaurant, Union County was calling his name. The Steakhouse serves up incredible grilled meats, burgers, salads, pasta, and house-infused liquors.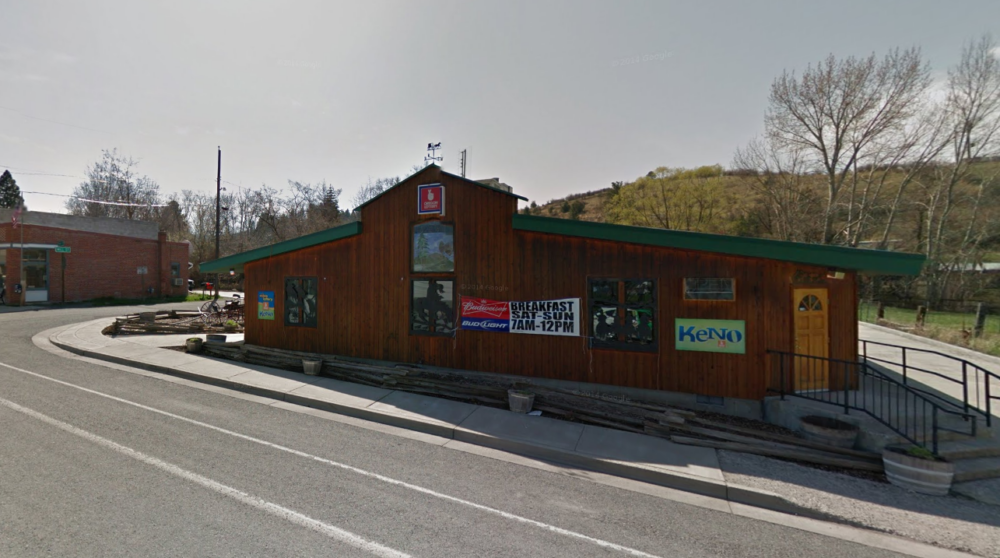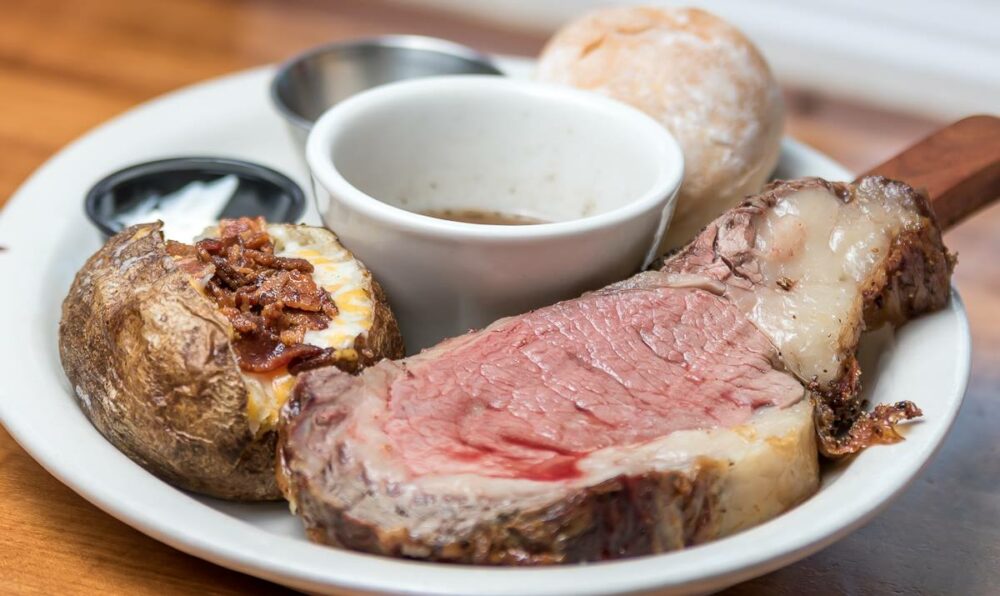 37. Inland Cafe, Baker City
Apple Pie has been continuously served at the Inland Cafe since 1946. Current owners Don and Sharon Orr have been keeping that American dream alive since 1996. Like so many of the delightful diners we've visited around the state, coming to the cafe is like returning home to mom's house. Homestyle cooking at its finest!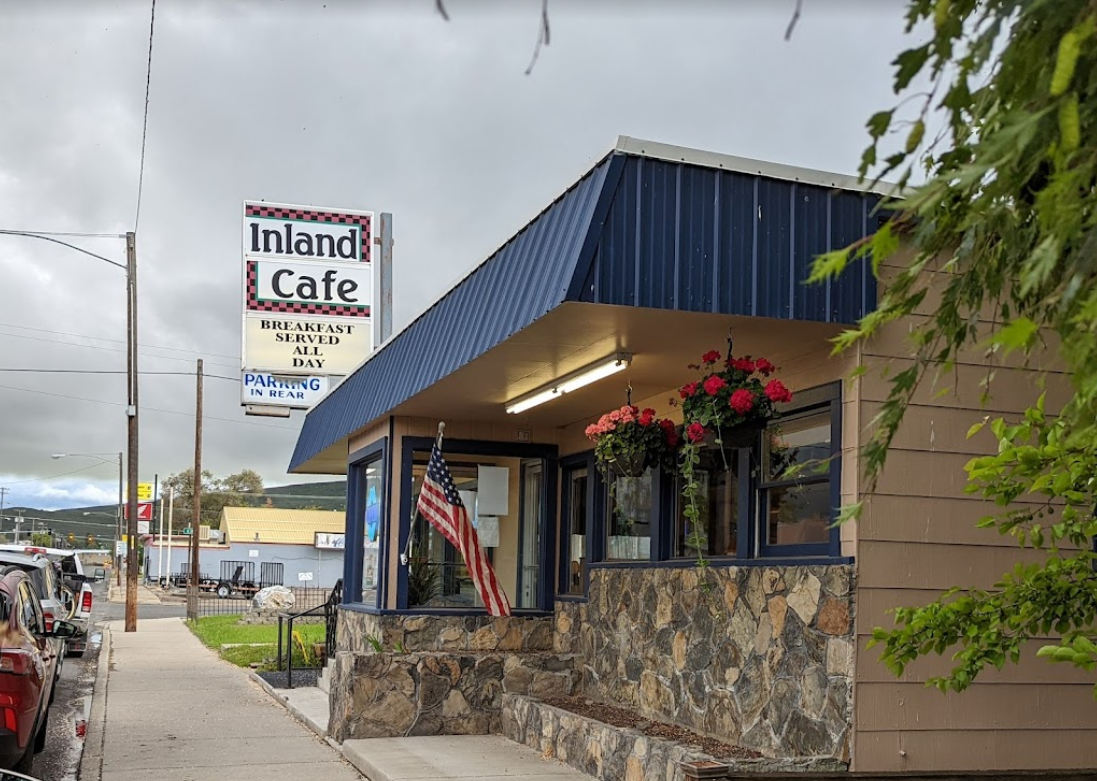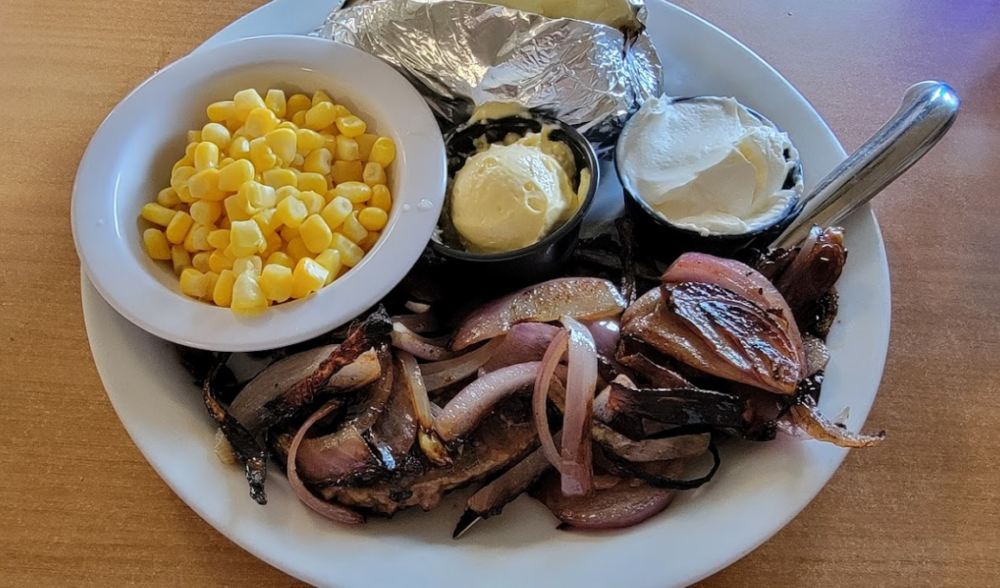 38. Hal's Hamburgers, Pendleton
One of the absolute best things about restaurants like this is how they've been a cornerstone of their community for so many years. In the case of Hal's, that's 1952. The owners may have changed, but the food and nostalgia certainly haven't. The Speiss family does things in the traditional ways, keeping the old days alive via excellent burgers, fries, shakes, and more.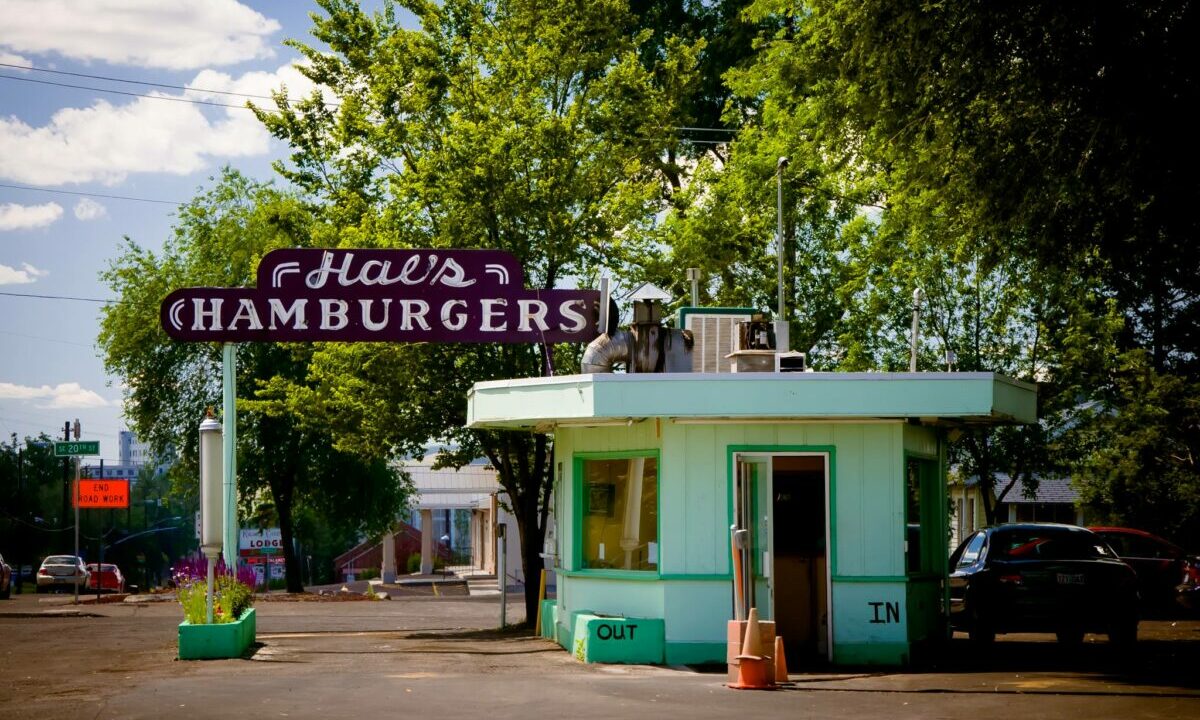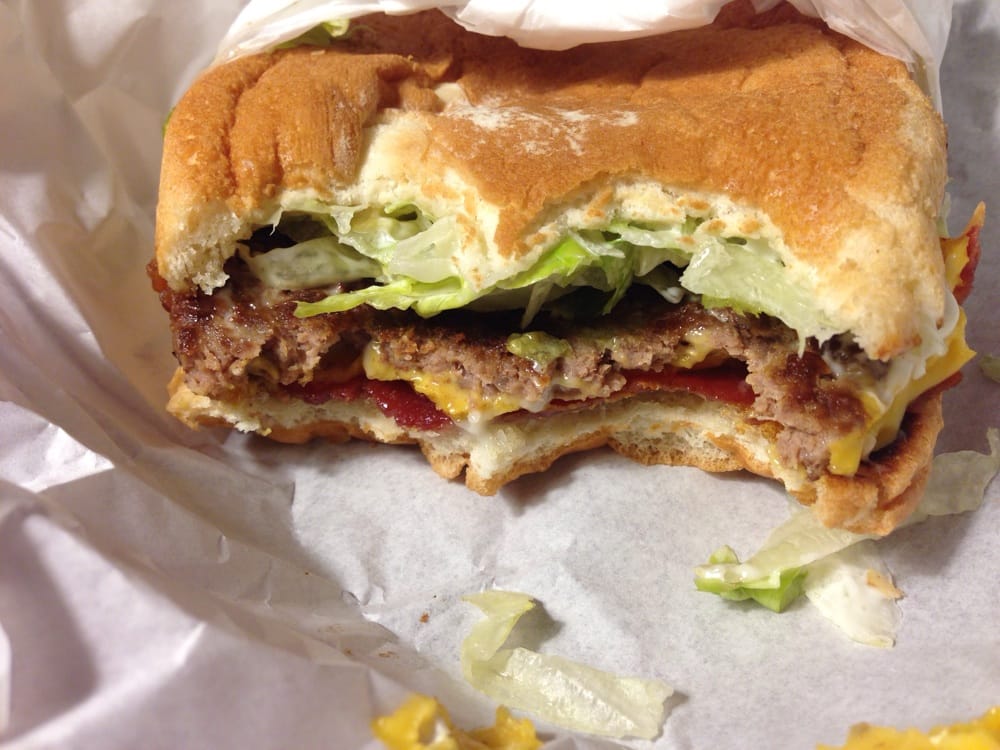 39. The Cowboy Dinner Tree, Silver Lake
I don't know of a single list like this one that hasn't covered Cowboy Dinner Tree at some point. It's with good reason because this is a dinner you'll never forget. There are only two options on the menu: a 30 oz. steak or an entire roasted chicken. Both come with all the fixins and the most heavenly biscuits to ever touch your lips. Some folks even bring a small cooler with them for the inevitable leftovers.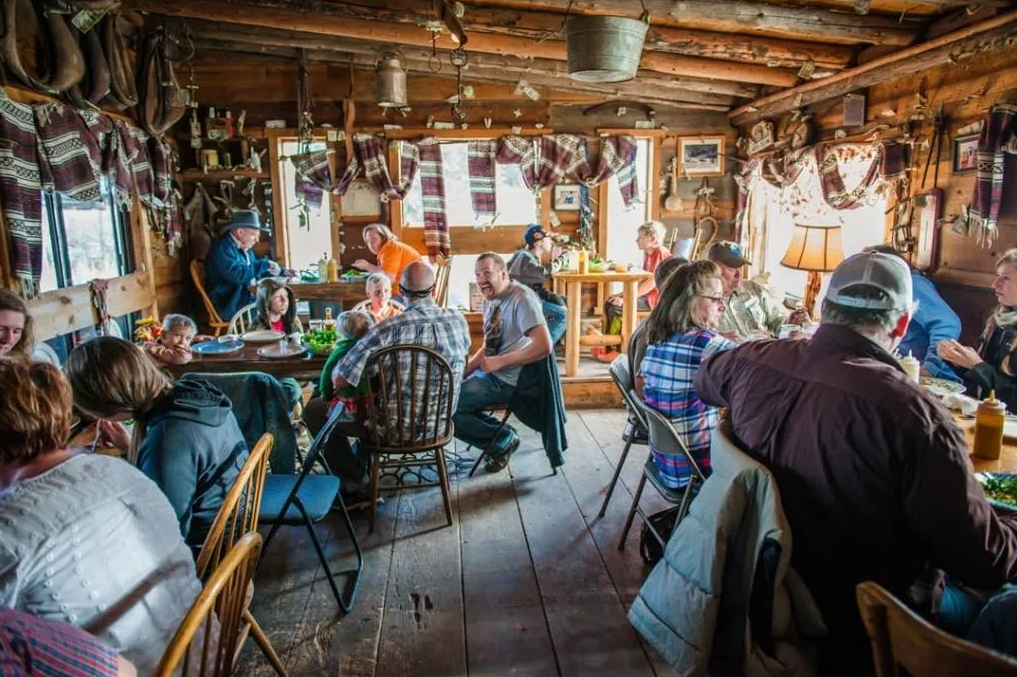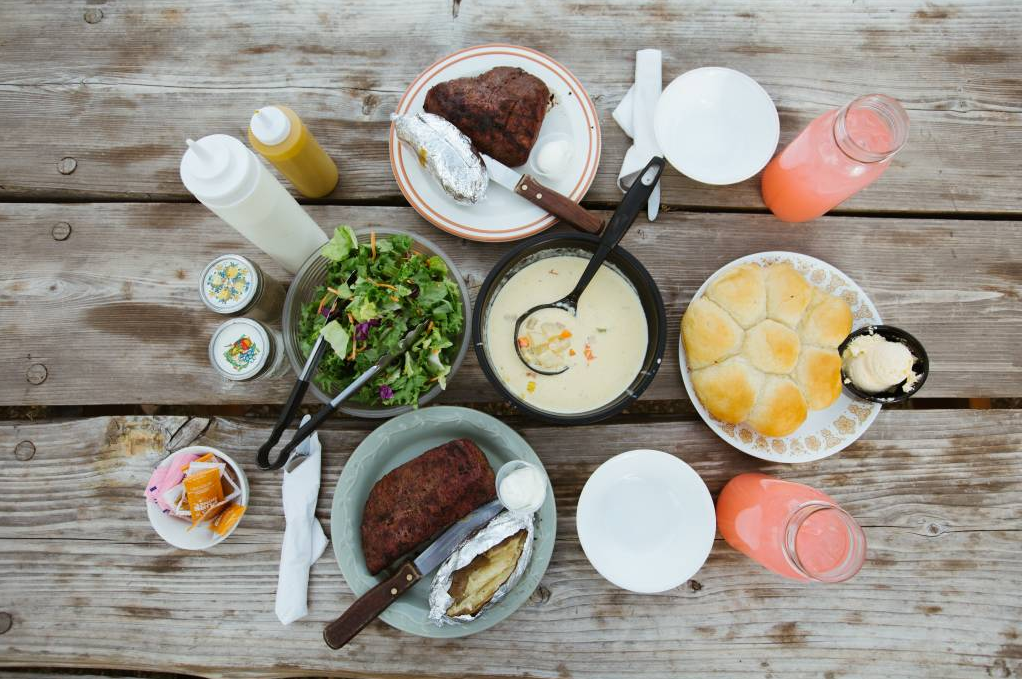 40. The Dog Spot, Joseph
This is a quirky combo of boutique and cafe where chef Arion Canniff and his wife Amy celebrate their two great loves: excellent food and amazing pets. The menu of made-from-scratch items is constantly revolving; eclectic small plates consisting of international fusion delights. One week you'll find Italian food to nosh on, the next will bring a fully revamped Korean menu. That's just part of the fun.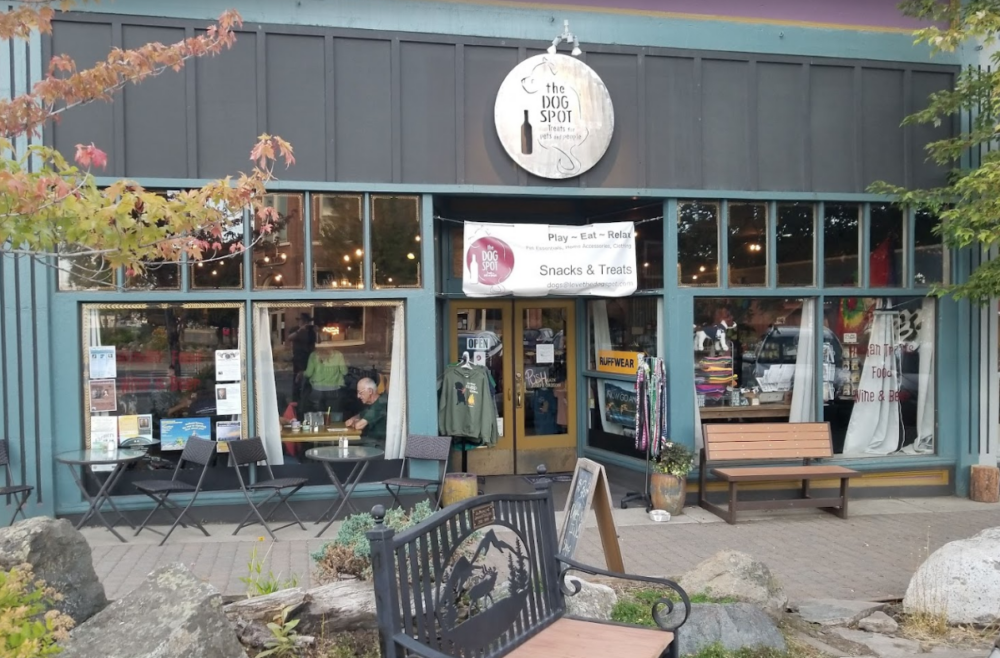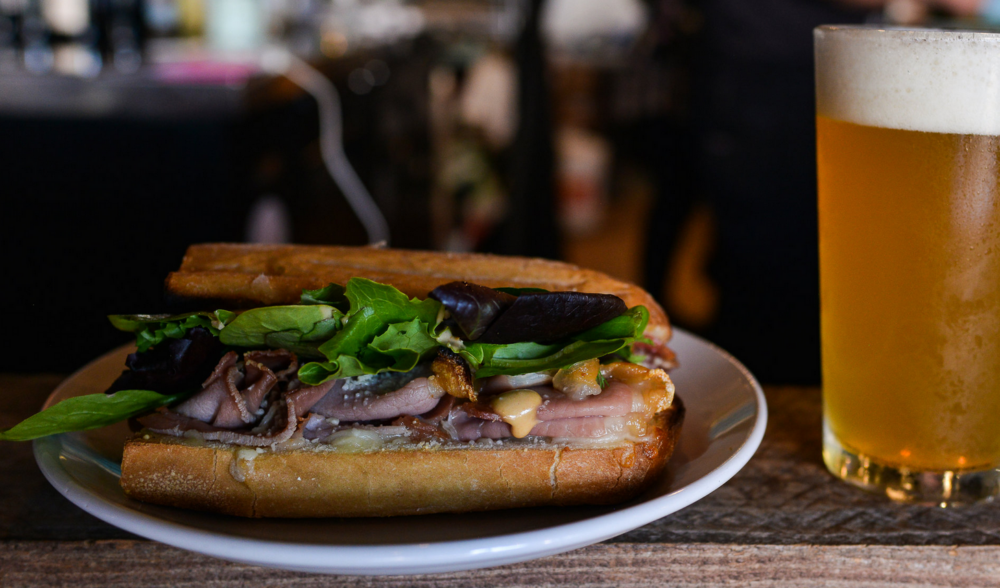 41. Dusty Spur Cafe, La Grande
"Not Fast Food, Just Real Food", proudly proclaims this local favorite. Golden crepes with huckleberries, huge fluffy pancakes, cinnamon rolls, and good hot coffee. The exterior is nondescript, but the interior is homey and rustic with food just like grandma made it.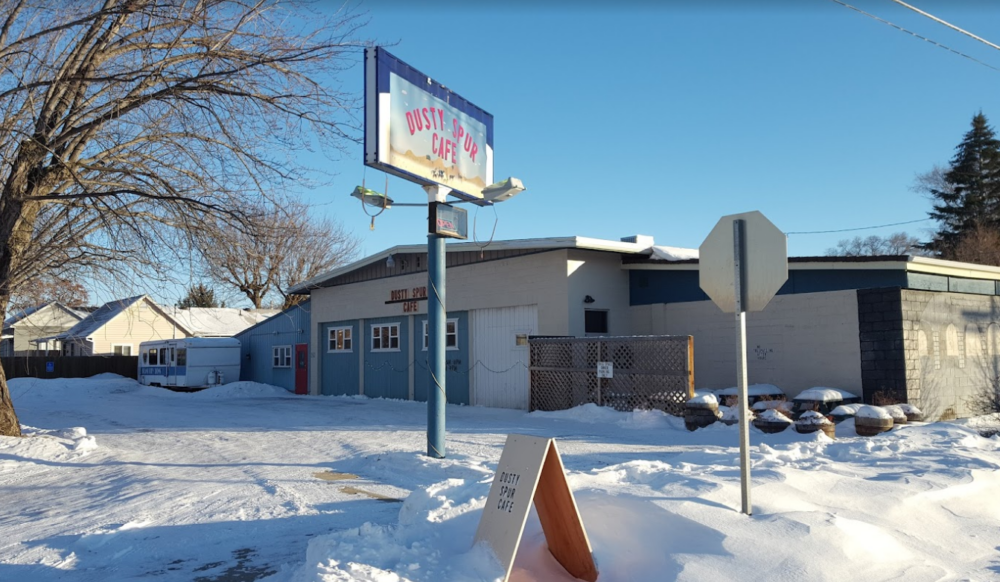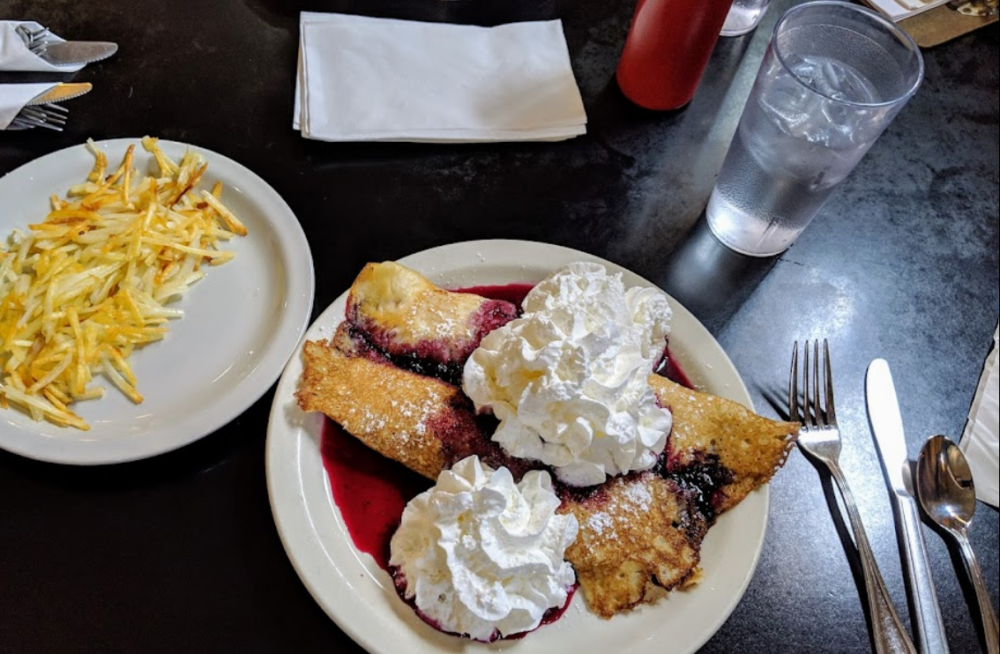 ---