Honestly, there's nothing I love more than breakfast. It's absolutely my favorite meal of the day. There's nothing better than sitting down with close family and enjoying a hearty breakfast to start your day.
Addi's Diner in Springfield, Oregon
With that said, of course, I am a little bit picky when it comes to breakfast when I'm eating out. And I'll be the first to say, when I finally tried Addi's Diner in Springfield, I was more than impressed. This place nailed it across the board. Great service, great food, and well worth the wait.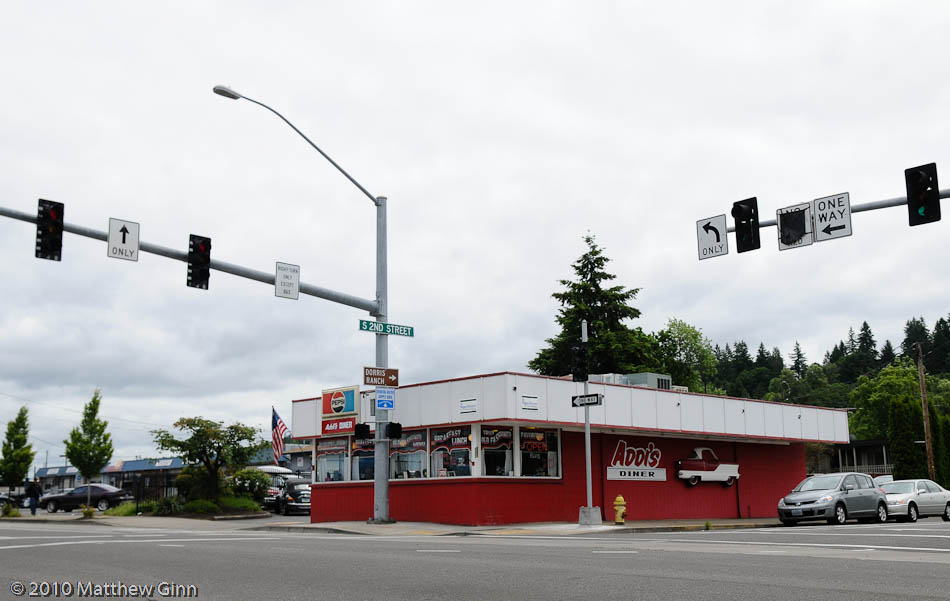 Wait you say? Yes, plan on waiting at least 20 minutes to get in and sit down. Again, trust me, it's well worth the wait. This isn't your typical 1950s-style diner. The service was exceptional, and the food was perfectly seasoned. Let's start with their pancakes. Literally blown away. I took both my kids here for my daughter's 8th birthday, and we ordered pancakes. Oh my, if I had only known what we had in store for us. I ordered them both pancakes, and my jaw literally dropped when they were served. One of these pancakes at 16 inches in diameter could have probably fed all of us!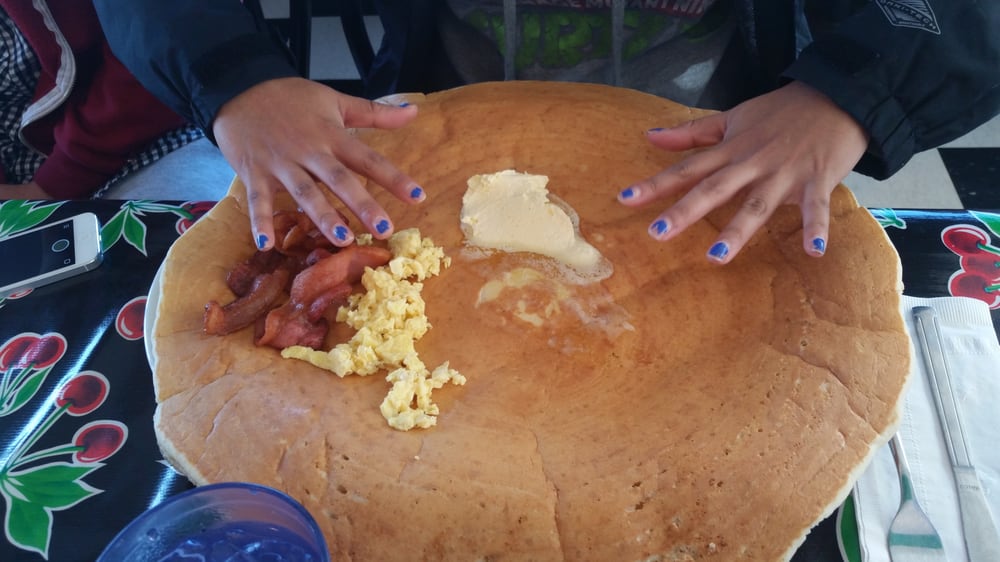 I opted into getting some hash browns with an incredibly tasty veggie omelet. I don't think I have found better hash browns at a sit-down restaurant, and that's no exaggeration. They were perfectly crisp and seasoned.
Not only is the food on point, but the atmosphere is awesome, and they make you feel like you are right at home with their great service.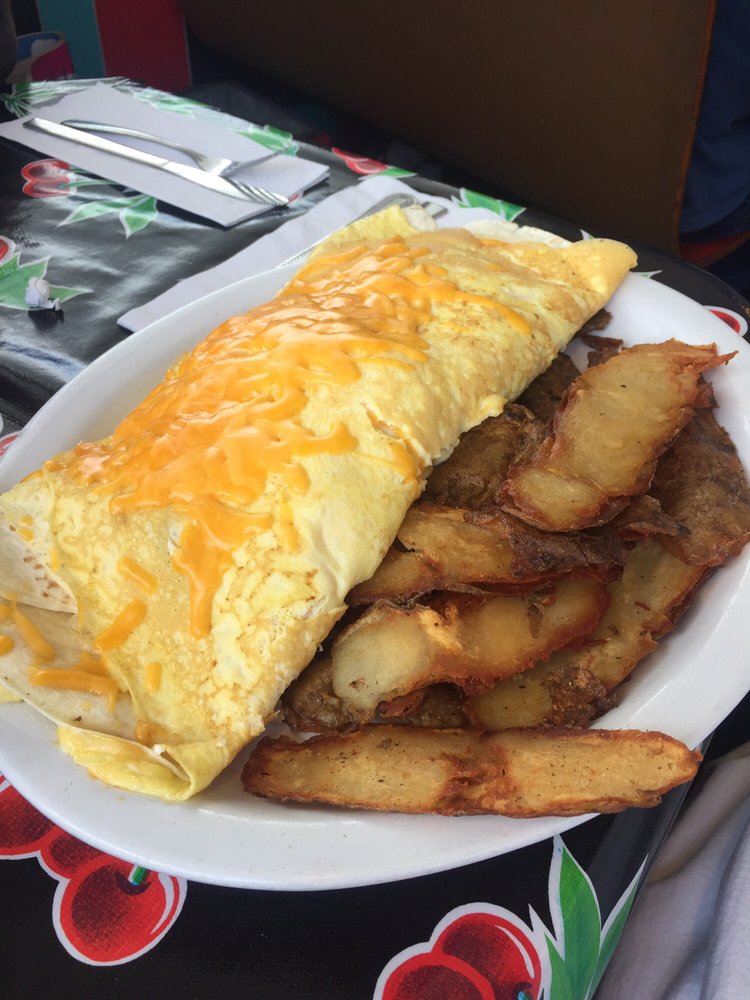 Not to mention, the price is right. I'm getting hungry just thinking about everything they have to offer. Addi Hand, the owner, specializes in other great food such as a battered bacon burger with fresh-cut french fries and potato skins; a chicken-fried steak breakfast sandwich with hash browns; mouth-watering 11 oz chicken fried steak, fried eggs, home-fries and a few biscuits; a turkey platter-sized pancake; and their unique one-of-a-kind dish, the Trainwreck.
Their Trainwreck consists of a huge pile of potatoes, a scramble with veggies and ham on top of the potatoes - all smothered in delicious gravy. But why is this monster plate called a train-wreck? Because that's what it looks like when it comes to your table.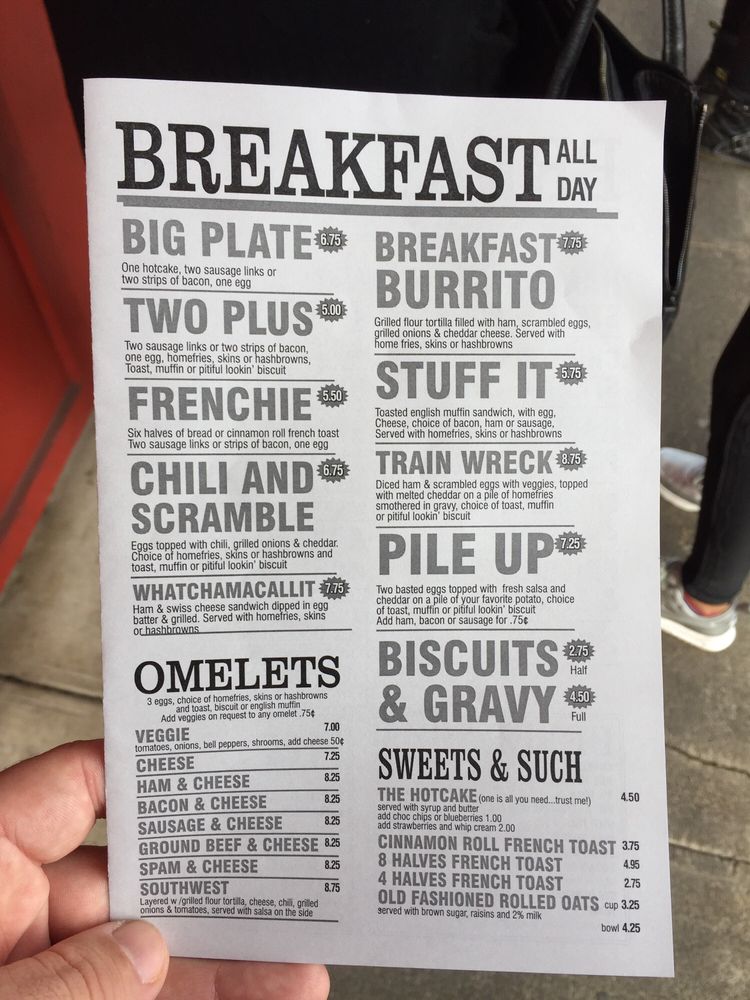 And who knows, you may even get lucky and get a chance to see The King himself singing while you enjoy your meal!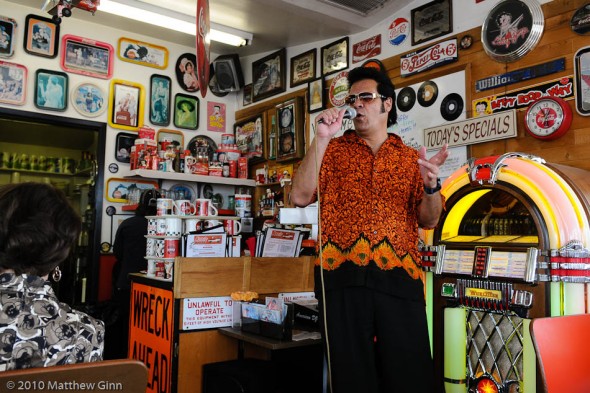 You can find Addi's Diner at 207 South A Street in Springfield, Oregon. Their phone number is (541) 747-9482. You'll want to get in early, as their hours are 4 AM until 2 PM. Drop in and let us know what you think of this throwback restaurant! Get more info on their Facebook page here.