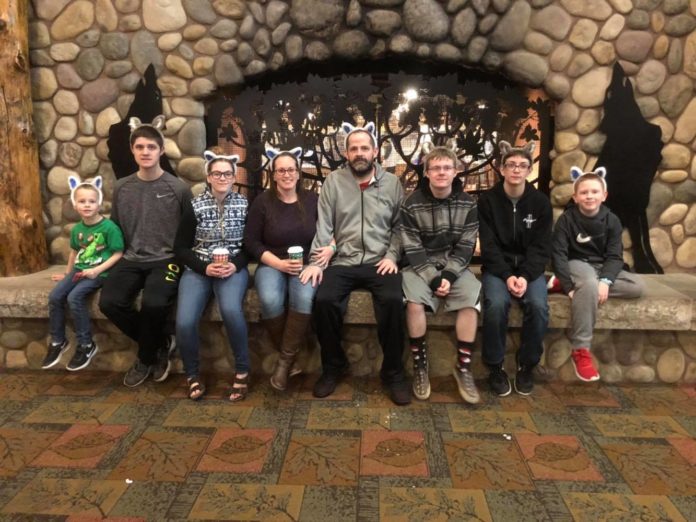 You never imagine it could happen to you... Until it happens to you.
As recent as May I had written about a favorite stop of mine up the Mckenzie River in Oregon, known as the Vida Cafe. Known for everything from their tasty breakfast to their fish tacos and homemade soup, since 1951 the cafe has been a local favorite. And I never imagined a few short months later I would be sharing with you this heartbreaking story today, as Oregon is currently experiencing the worst wildfire disaster we have ever seen.
Ironically enough, the cafe has already survived after burning in 2015. After a year of rebuilding, the cafe has been open again since 2016. Today, amidst the horrific Holiday Farm Fire which has devasted many communities up the Mckenzie River, Vida Cafe miraculously still stands. The Holiday Farm Fire is one of many fires currently raging across Oregon.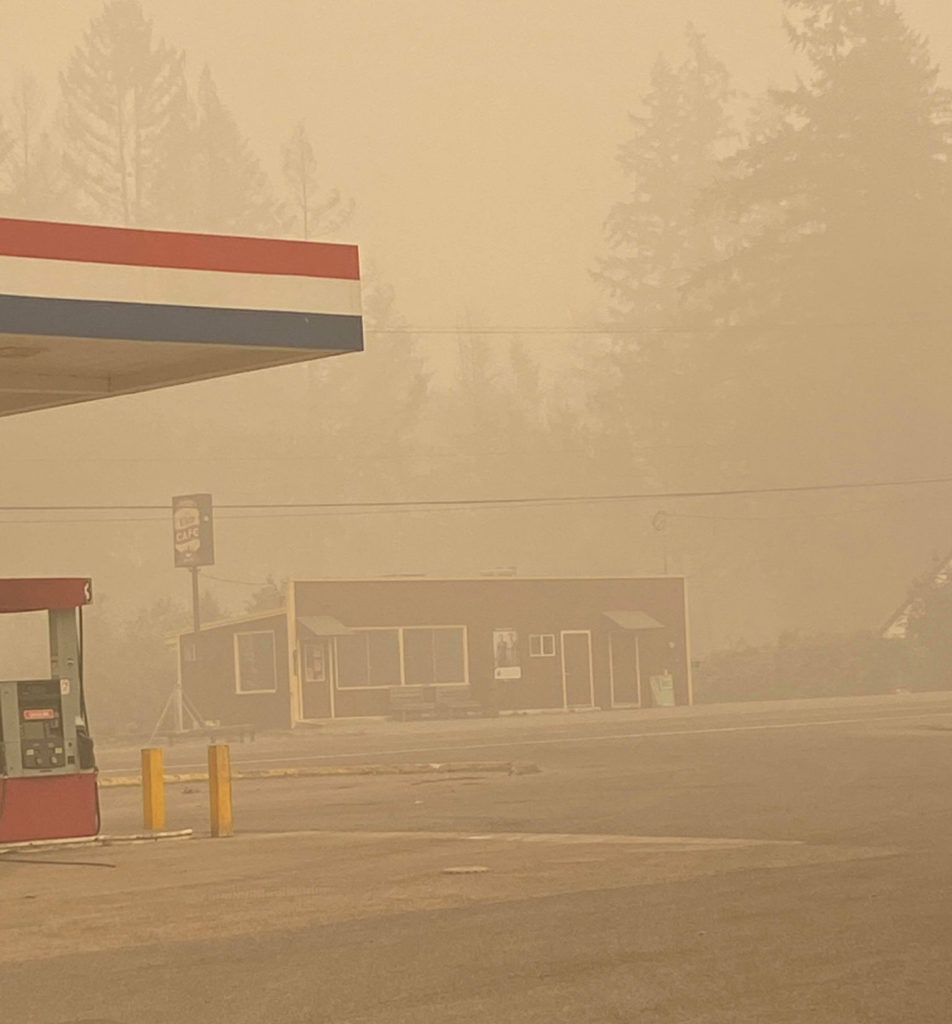 Kellie Cline, 36, and her husband Brian Cline, 44, purchased the Vida Cafe in June of 2019. As I write this, the couple is living a real-life nightmare and absolutely devastated as a result of the possibility their business could potentially burn to the ground. For the time being, they are staying in a Eugene hotel, with 3 double beds. "We couldn't save anything. We barely got out," Kelly tells me. The family had barely enough time to grab a couple of board games for the children, and some clothes to change into. Important papers, jewelry, any anything else sadly was left behind.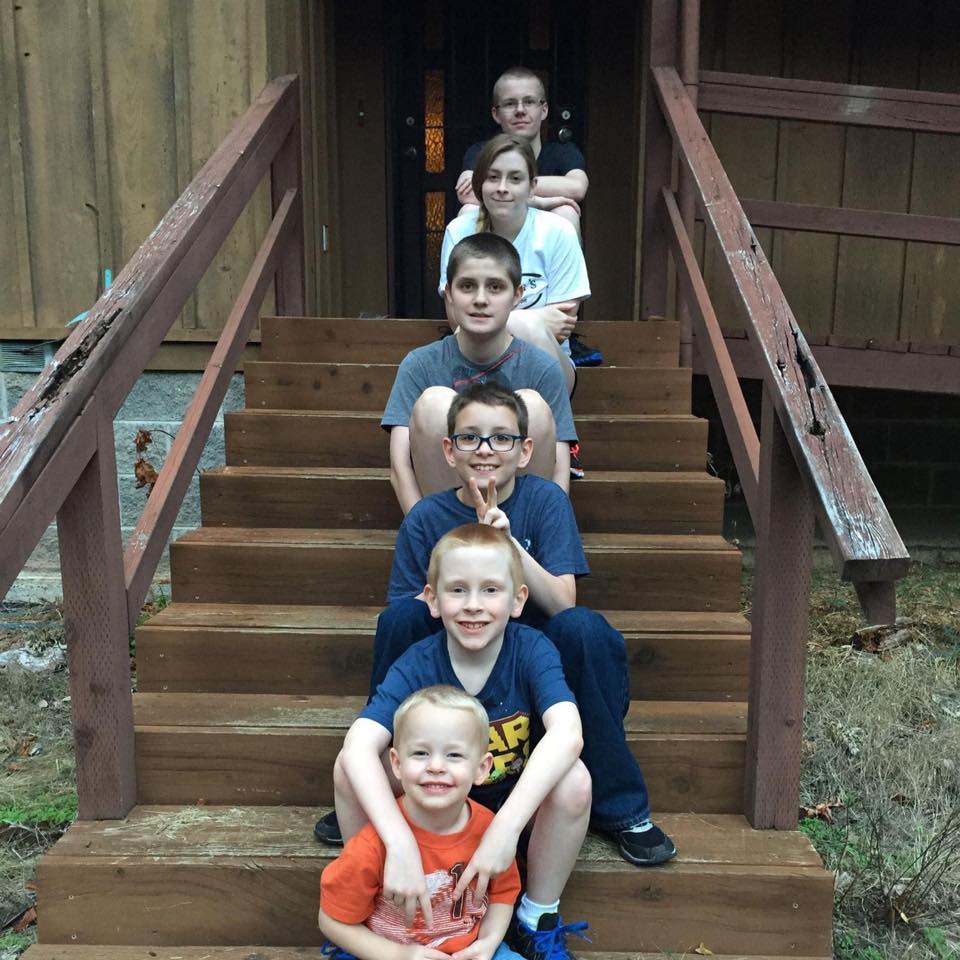 Brian's parents also lost their home in Vida, as well as his aunt and uncle's home. His grandfather who also lives in the area has lost his home too.
The couple and their 6 kids, who lived in Nimrod until now, have lost their beautiful home to the fire. Nimrod is an unincorporated community in Lane County, Oregon, on the McKenzie River. It is located along Oregon Route 126, between Vida and Blue River.
Below is an image of their home prior to the fire, courtesy of Zillow.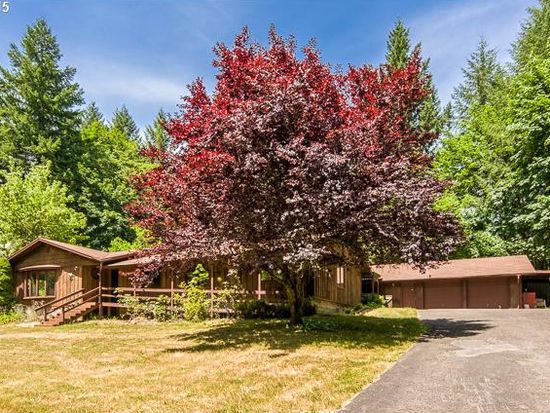 And the following gut-wrenching images show what remains today.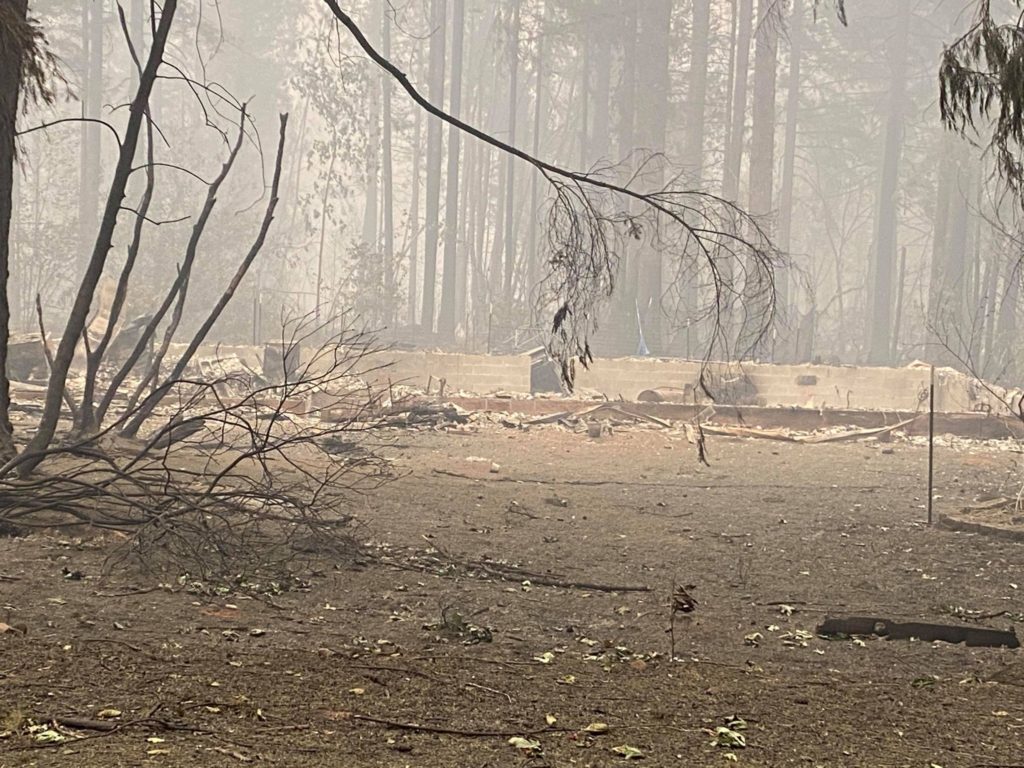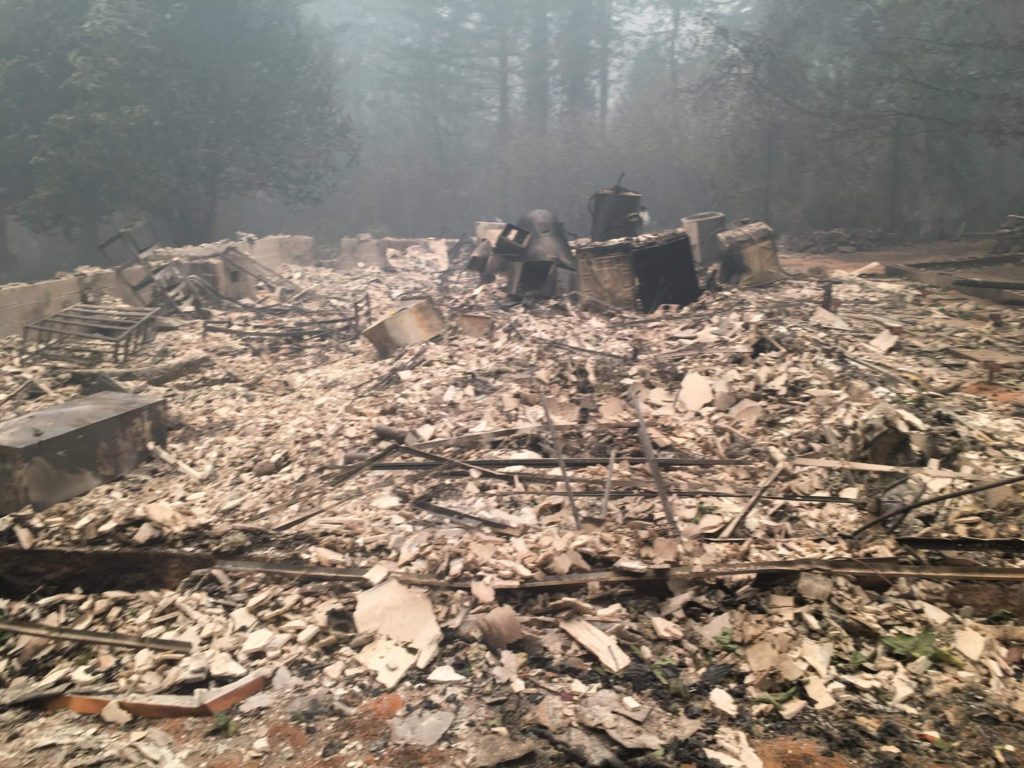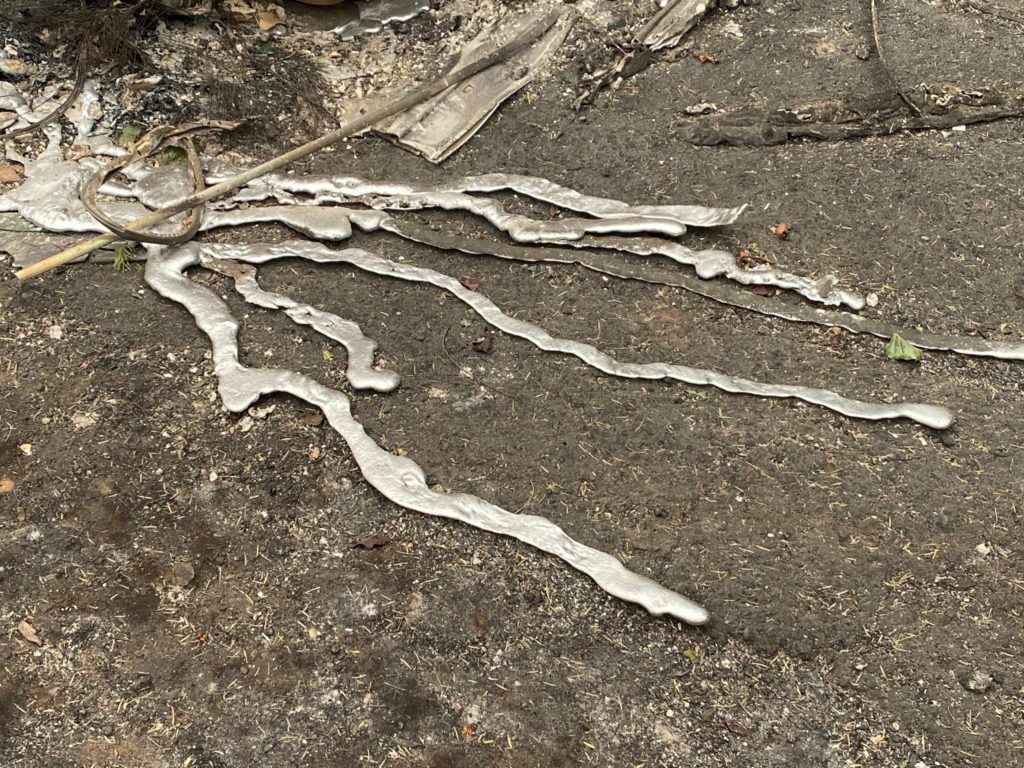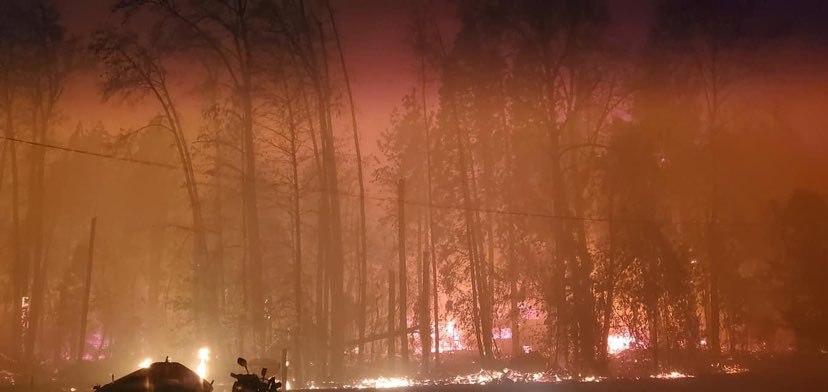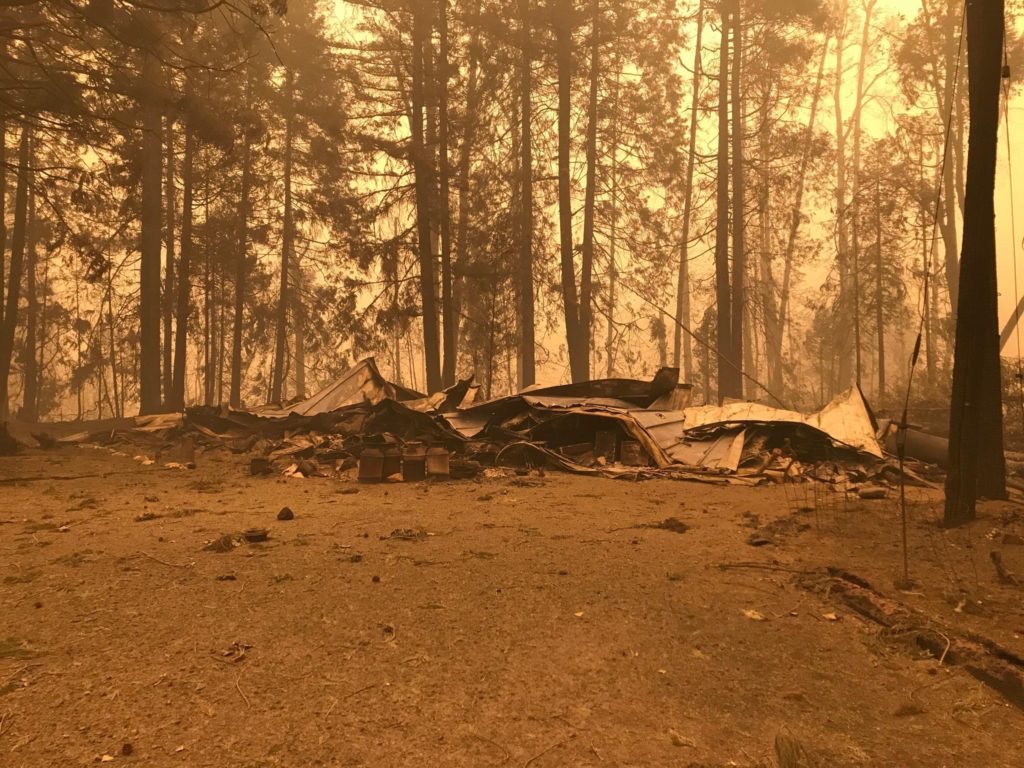 Kellie's story, in her own words what transpired the terrifying night she was forced to leave everything behind:
We went from no evacuation level to level 3 within 30 min. We came out of the house and could see flames coming over the hill above our house. 
The wind started picking up and brian took a walk to see how things were looking. There was a tree blocking our road to the highway but we weren't concerned. At this point around 7 p.m., we knew there was a small fire, people had complained of smoke all day. We were under the impression the under control, as it was supposed to be.
We kept an eye on the Facebook feed and the wind. Our son was at work up Mckenzie River so we told him to park at the fire station down on the Hwy and walk up because of the tree in the road. I don't remember what time the power went out but he got home just after nine. We continued to monitor and around 10:30 p.m. went to bed.
I text my mother in law to see if they were leaving (they live 10 miles up from us, Mile 43) and she said no, they were fine. Within half an hour she said we are at level 3, there's a fire in the driveway, we're going to Pa's (mile 40). We started getting nervous and decided to get our stuff together. Before we could back a bag and wake the kids our phones were going off with level 3 Evac warnings.
Brian drove our 2 older boys down to the car that had been parked at the fire station and said he would be right back for us. I helped the kids finish packing and out our food and water for the animals. We left the doors open for them. We planned to come back but didn't want them trapped just in case. Brian came into the house, he said you need to say goodbye to Finn we have to go now! I didn't understand but I hugged my dog and cried.
I walked outside and was shocked. The entire night sky was glowing. It was like daylight around 1 a.m, and we could see the flames licking the top of the hill behind our property. My heart shattered because I didn't know if we could come back for the animals but we had to get the kids out.
Brian then told me when he took the boys down the hill and tried to come back police officers stopped him and told him he couldn't go back up. He told them he was coming for us and they said you can't we will send someone. He gave them a big nope and drove past. The drive to town was eerie. Apocalyptic really. Long lines of cars. I have never seen people drive so safely on that highway.
At this time, the Cline family is desperate to move on and find a new home, preferably somewhere in the Springfield area. If you or anyone you know has a 3+ bedroom home for rent that would be music to their ears. Feel free to email us at [email protected] and we will be sure to share the message.
While the family does have home insurance, it will be some time before they can get back on their feet and receive any settlement for their loss.
If you are able to help this Oregon family financially, Kellie's sister has set up a GoFundMe which you can goto here. Kellie has approved to include her email as well, where you can reach her at [email protected]. Hit the link here to email her.