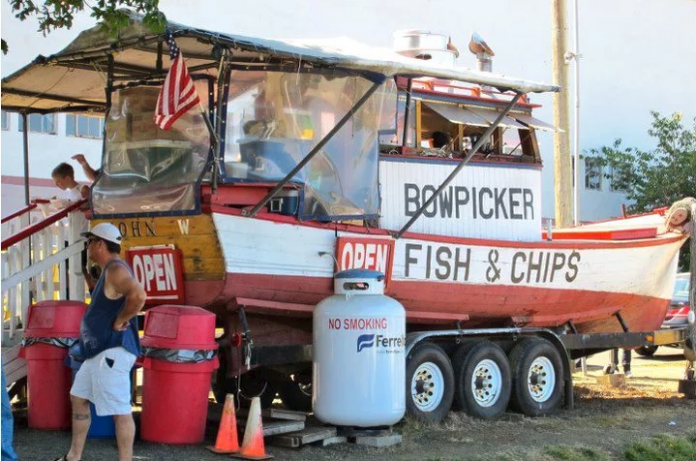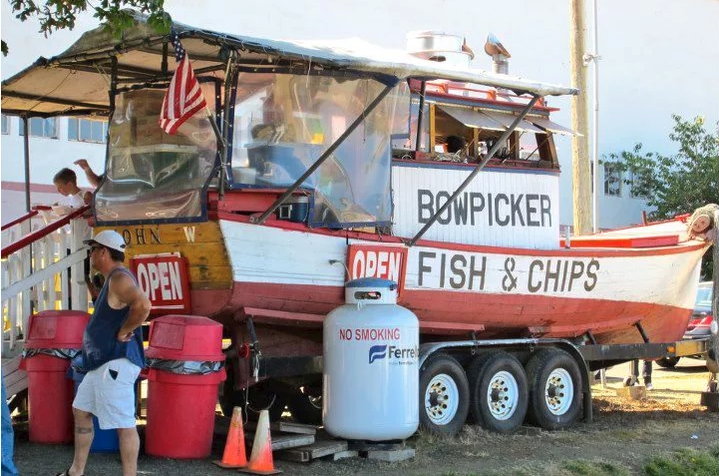 Astoria is not only home to The Goonies, but the best little fishing boat in town serving up some mouthwatering fish and chips. Bowpicker Fish & Chips offers firm chunks of Albacore tuna lightly beer battered and fried to perfection by Ron and Linda.
Their fresh-caught, locally sourced tasty fish and chips are ready to soak up malt vinegar and scoop tartar sauce. The bed of thick steak fries, crunchy outside and tender inside, is deep fried to golden perfection.But don't take our word for it, just look at the line of people waiting their turn to get some Bowpicker Fish And Chips.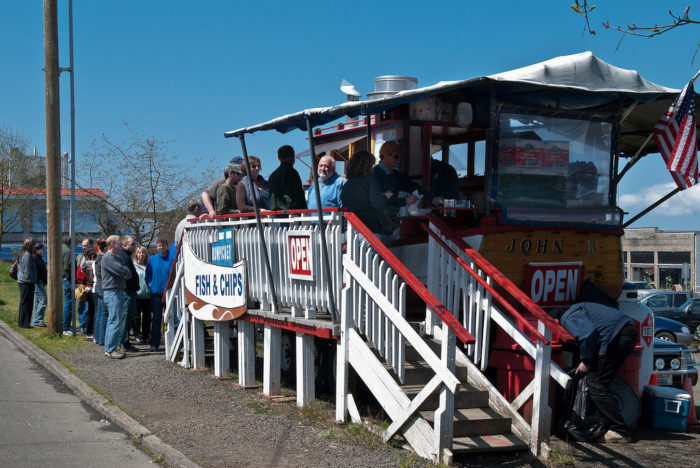 You climb a set of stairs alongside the boat, order from the cabin (your choice of three or five perfectly fried pieces of beer-battered albacore tuna on steak fries), pay (cash only), and fish out a can of soda or bottle of water from a cooler.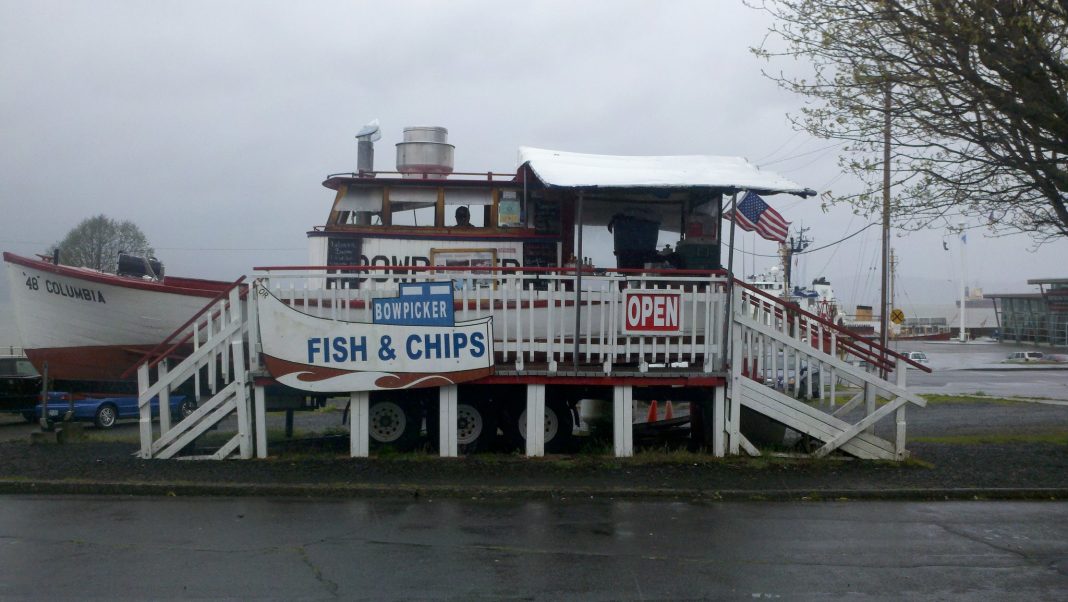 Bowpicker is open from around 11am-6pm, and depending on the weather (not to mention if they sell out of fish) they're open Wednesdays through Sundays. A trip to Astoria is not complete until you check out Bowpicker!
Here's their Twitter feed for the latest hours:
Located across from the Columbia River Maritime Museum, in the converted gillnet boat.
Corner of 17th & Duane St. Astoria, OR 97103
phone 503.791.2942 | bowpicker.com