Pioneer Courthouse Square is sometimes called 'Portland's Living Room'. It's a great place to relax, hang out, or meet up in downtown Portland. Pioneer Square has been a popular place to host events such as holiday ale festivals, concerts, education exhibitions, and other community led programs. The area has an interesting history that not many people know about.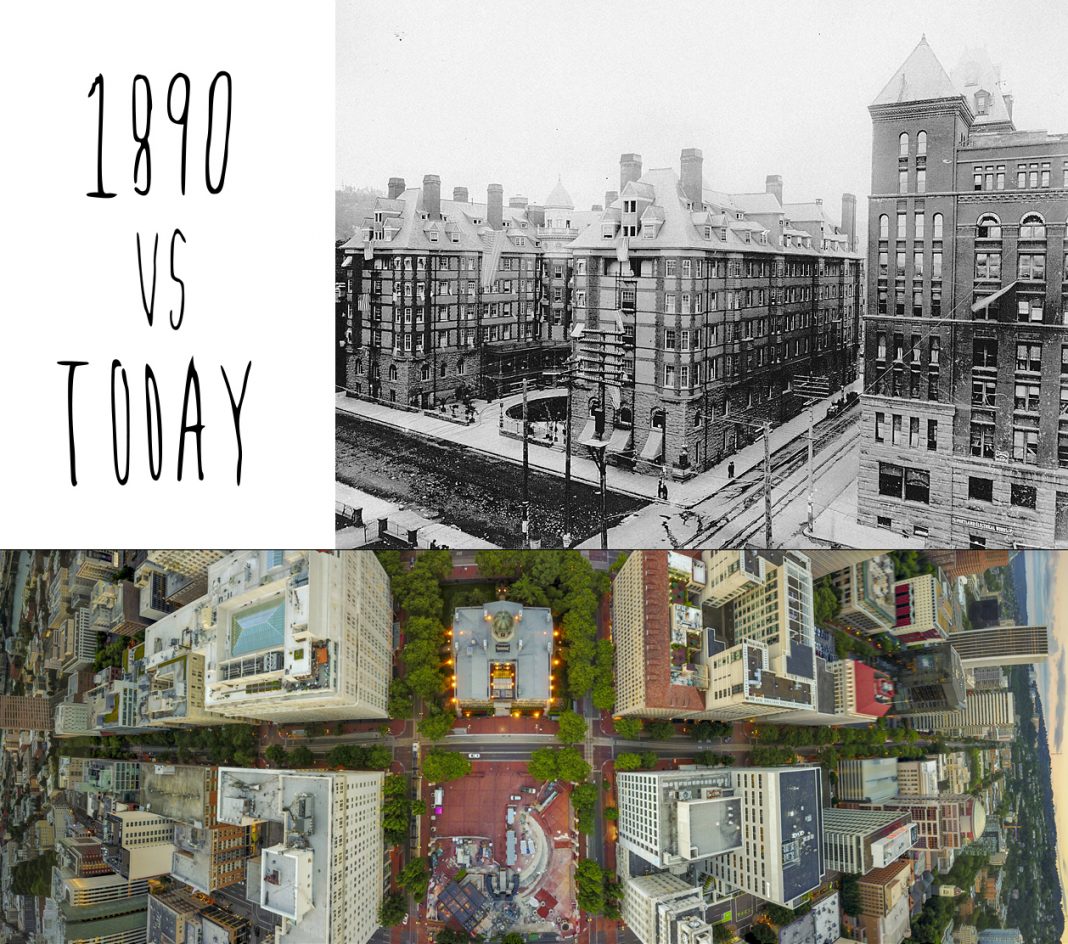 A Rich History
Between 1890 and 1950 the area was home to a popular hotel known as Hotel Portland. The hotel took up an entire city block, was 8 stories tall, and had 326 rooms.
Sign up for monthly emails full of local travel inspiration and fun trip ideas. In each newsletter we'll share upcoming events, new things to do, hot dining spots and great travel ideas.

The Hotel Portland was known as the place to be seen. Eleven different presidents stayed at the charming hotel, and many events were held there. The hotel restaurant served delicacies such as Welsh Rabbits, deviled crabs and lobsters, roasted oysters, and diamond back terrapin (a species of turtle).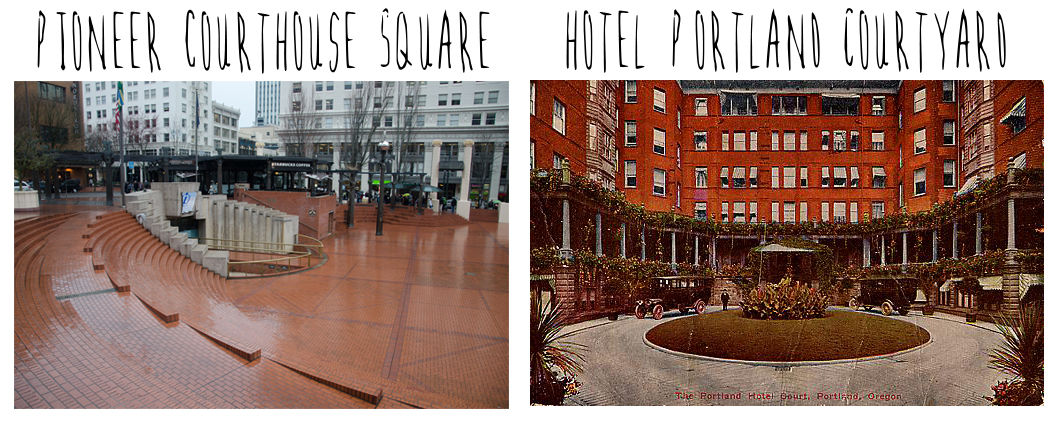 Wooden sidewalks circled the entire block around the hotel, and it was a sight to be seen, giving downtown Portland a stately character. When Pioneer Courthouse Square was constructed, an iron scrollwork gate that had once been part of the Portland Hotel was used in the design of the new space.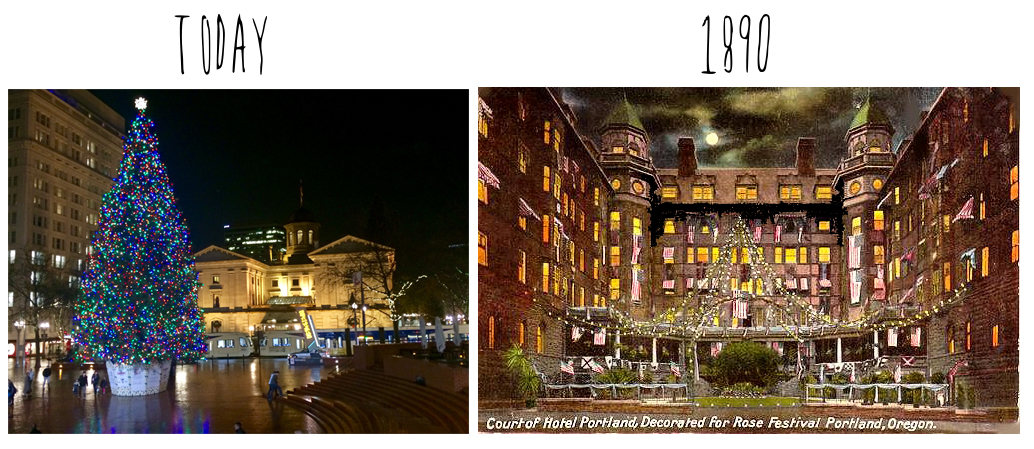 Sadly, the passing of years was unkind to the Portland Hotel, and it's foundations began to deteriorate. In 1951 the stately building was demolished. A new parking garage was constructed in it's place and stood for 30 years. In 1984 Pioneer Courthouse Square replaced the parking structure and brought life back to downtown Portland, revitalizing the space. Portland's Living Room has gone through many changes over the last 150 years, and it may well go through more changes, but it will always hold a special place in the heart of locals.