This article has been updated to reflect the holidays for 2022.
Have you ever seen the movie The Polar Express? Have you ever wished you could take a magical train ride with your family or friends during the holidays and meet Santa? It turns out holiday rides are a real thing, and there are many to choose from in Oregon. Christmas spirit calls and Santa is waiting.
Oregon Holiday Train Rides
The Holiday Express Train - From The Oregon Rail Heritage Center Near OMSI In Portland Oregon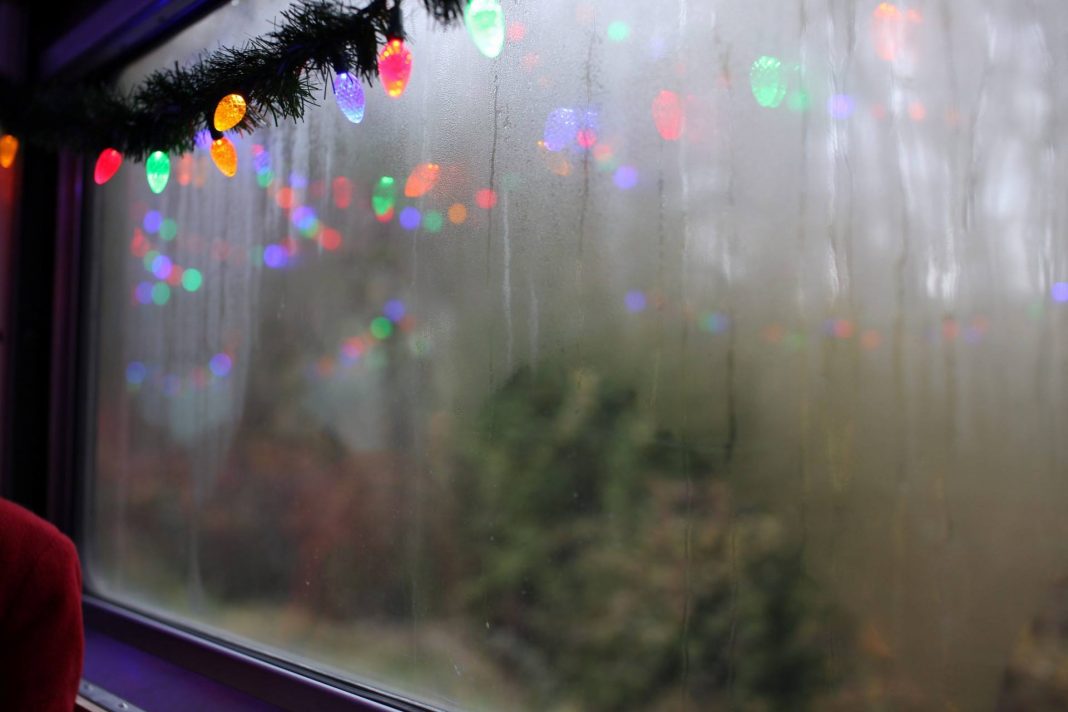 Take an enchanted ride on a heated holiday train along the Willamette River. Talk to Santa, enjoy hot chocolate, hot cider, and cookies at the train station, and browse the gift store for toys and other fun things to remember your special holiday train ride. Daytime train rides feature a chance to see wildlife, while nighttime rides feature the train lit up with lights. The train itself is not wheelchair accessible.  Get more information here.
Dates: November 25th - December 18th
Duration: 40-45 minutes.
Price: Tickets range in price from $23-$28 or up to $92 for a family with 2 adults and 2 children. Purchase your tickets now before the available slots are filled.
The Train To Christmas Town - Hood River Oregon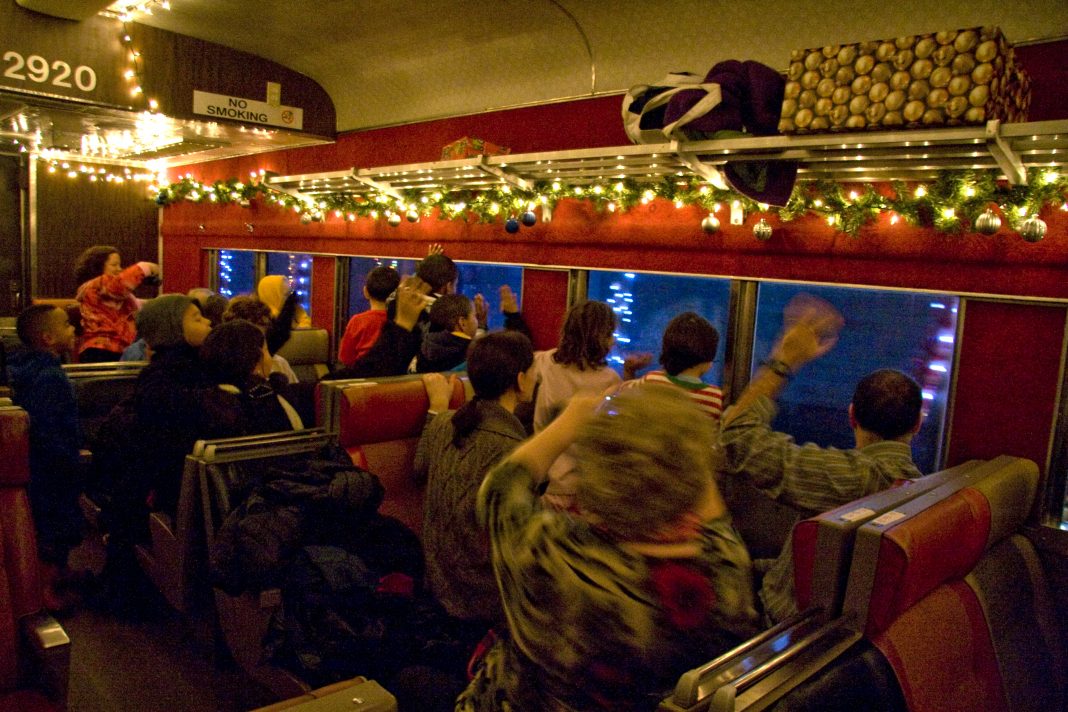 Catch the spirit of the season on a ride filled with spirit and charm. On this Christmas train ride, elves dance in the aisles, Christmas music is played, and cookies and hot chocolate are served. The train will take you to Christmas town, where you'll pick up a few passengers (Santa and his elves), who would like to say hello to each and every boy and girl on the train and give them a special present. There will also be activities on the train for youngsters to help make the ride even more special. This train is wheelchair accessible. For more information visit here.
Dates: November 17th - December 28th.
Price: Between $49 -$79 depending on age and whether or not you're riding the train in November or December. Buy your tickets online before they sell out. Parking costs extra, and you can pay when making your reservation on the Christmas train.
Candy Cane Express - From Garibaldi Oregon to Rockaway Beach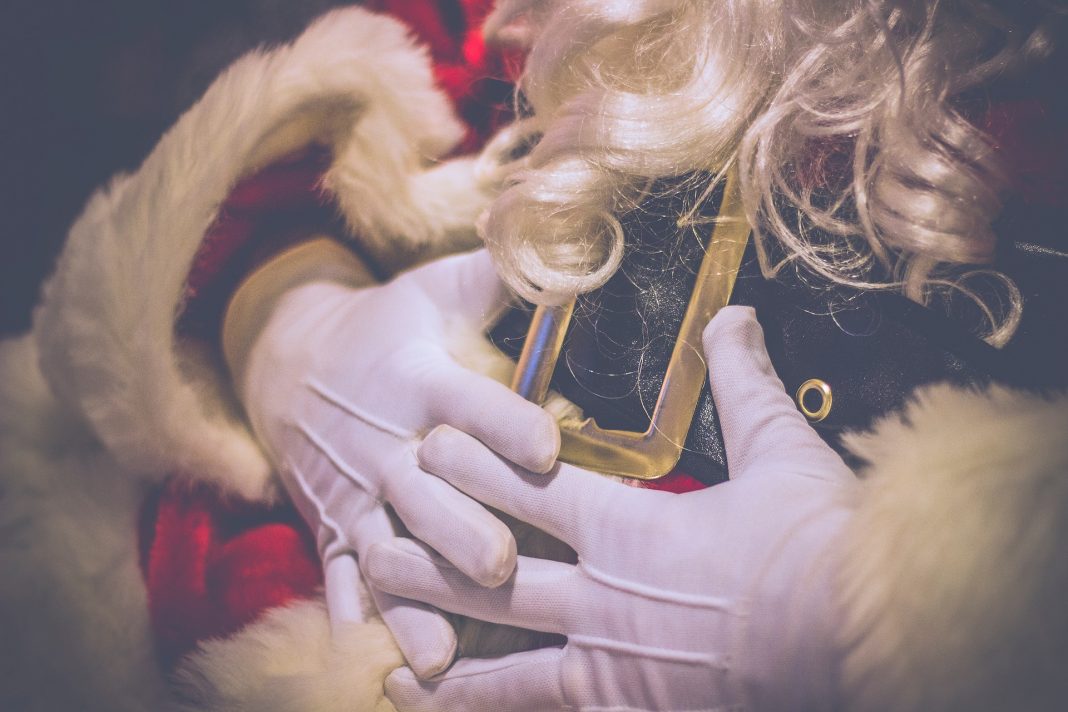 Visit with Santa on this festive train ride along the scenic Oregon coast. Drink hot chocolate and have a Christmas cookie with your family and friends. This holiday train is lit with Christmas lights to make it glow in the cool winter light. See more information here.
Dates: November 26th and 27th. December 3rd, 4th, 10th, 11th, 17th and 18th.
Duration: One Hour
Price: Tickets range between $30-$40. Kids under 2 years old ride free when booked with an adult or senior.
Christmas Train - Sumpter Oregon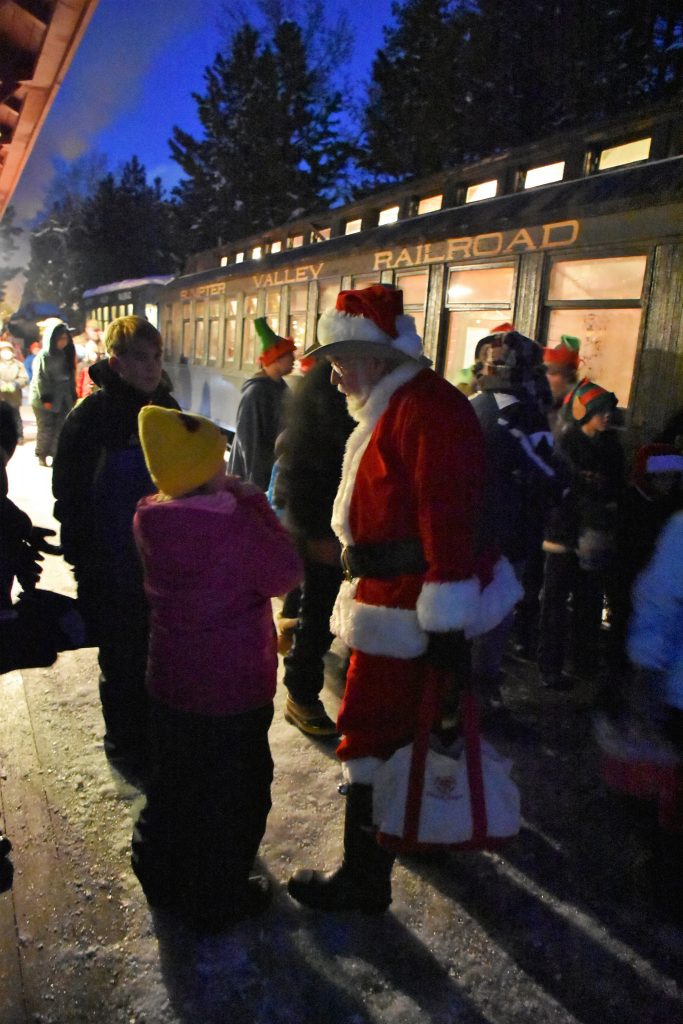 This steam powered Christmas train will transport you back in time and take you through a winter wonderland. Visit with Santa at Sumpter Station and drink free hot chocolate or coffee. There's a day train ride and an evening lights train. If you ride on December 9th the crew promises to get you to the Sumpter tree lighting and Christmas parade on time!  Get more information here.
Dates: December 11th, 12th, and 13th.
Price: Tickets range from $11 - $18. Reserve your tickets to be sure you get a spot on the train.
What do you have planned for this holiday season? Share your photos of your Christmas train ride and tag the friends and family you want to go with!