Whether you're looking for a change of scenery for a few days or you're interested in exploring Clackamas County, this one-of-a-kind Airbnb in Oregon may be just what you're looking for. At the time of writing this, the property is now available to rent at your leisure. For those seeking ultimate relaxation in a remote forest, we may have found exactly what you are needing in your life.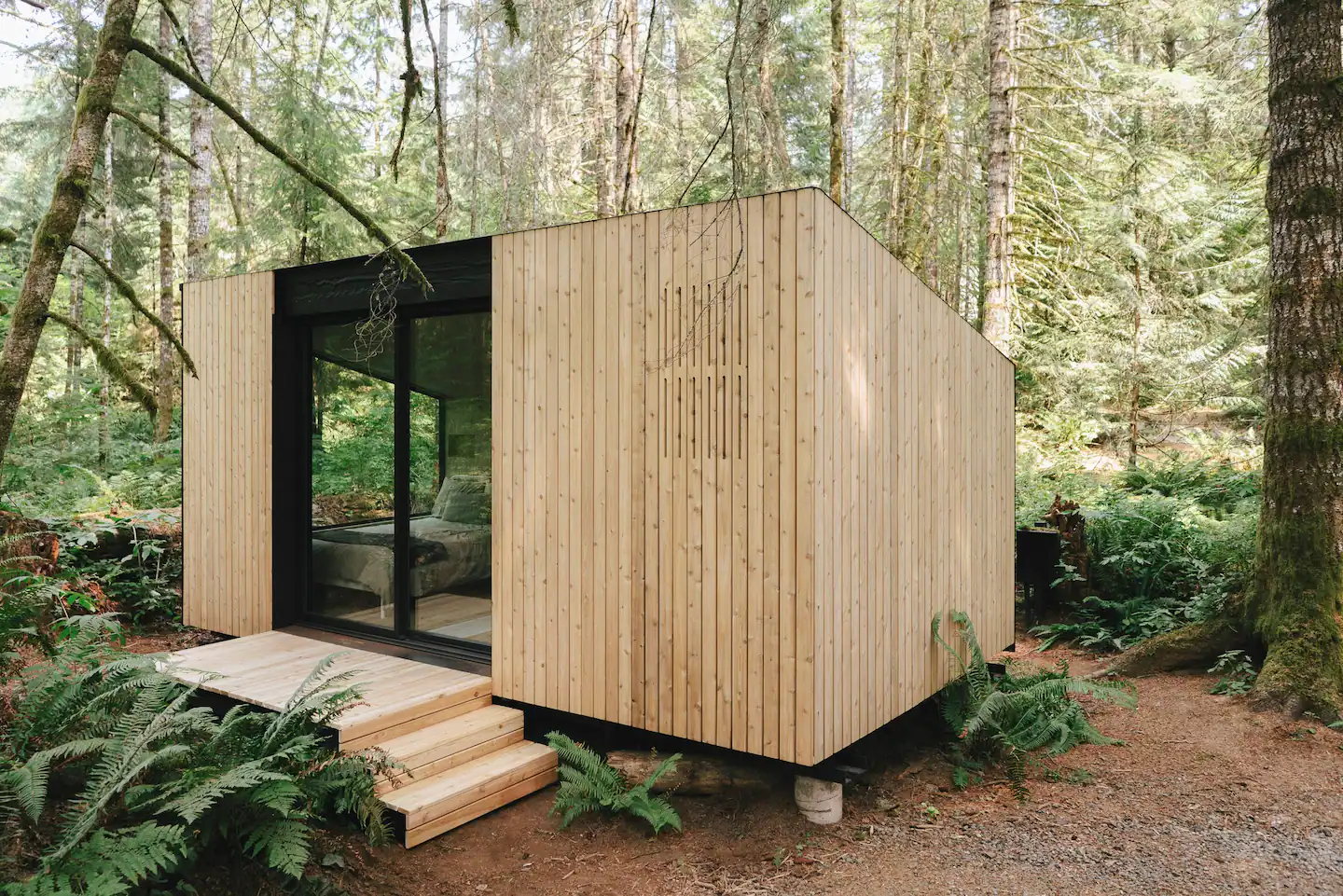 The individuals and designers behind this home, Rico Castillero and Duane Reed, were recently featured in Dwell, a magazine that features new and interesting homes. Castillero tells the publication, "I was obsessed with the design side of creating a space that was a disconnect zone; a way to spend more time immersed in a beautiful landscape."
Disconnect In Nature
"The Woodlands Hideout" is definitely a suiting name for this exquisite spot, as guests will have limited cell service when staying in this 190-square-foot cabin. You can tell just by glancing at the photos, Castillero has put his heart and soul into this place, ensuring the ultimate experience for those who need to get away and reset from a fast-paced world overcome with technology. Designed to be a minimalist take on the writer's cabin, the modern space is the perfect place to clear your mind.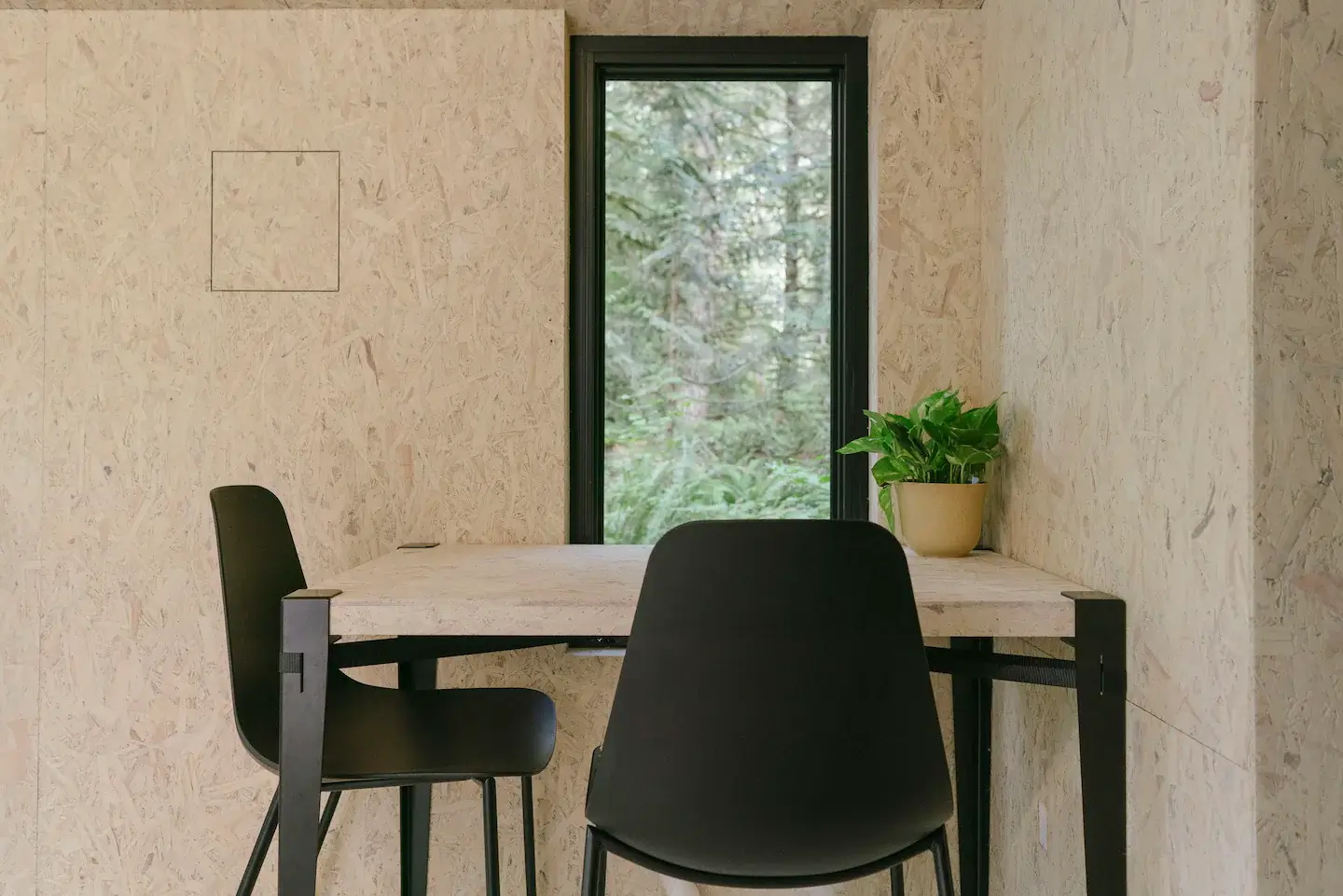 The article goes on to talk about his original idea, being a modified shipping container converted to a home, which Castillero ultimately decided not to go with, and instead built a more practical 10' x 10' x 20' steel frame instead.
The home sits on a five-acre property, accompanied by another guesthouse known as The Woodlands, also owned by Castillero. While Dwell mentions the other guesthouse, the official Airbnb listing does state The Woodlands Hideout is "one of a few structures" located on the property, with a main home about 200 ft away.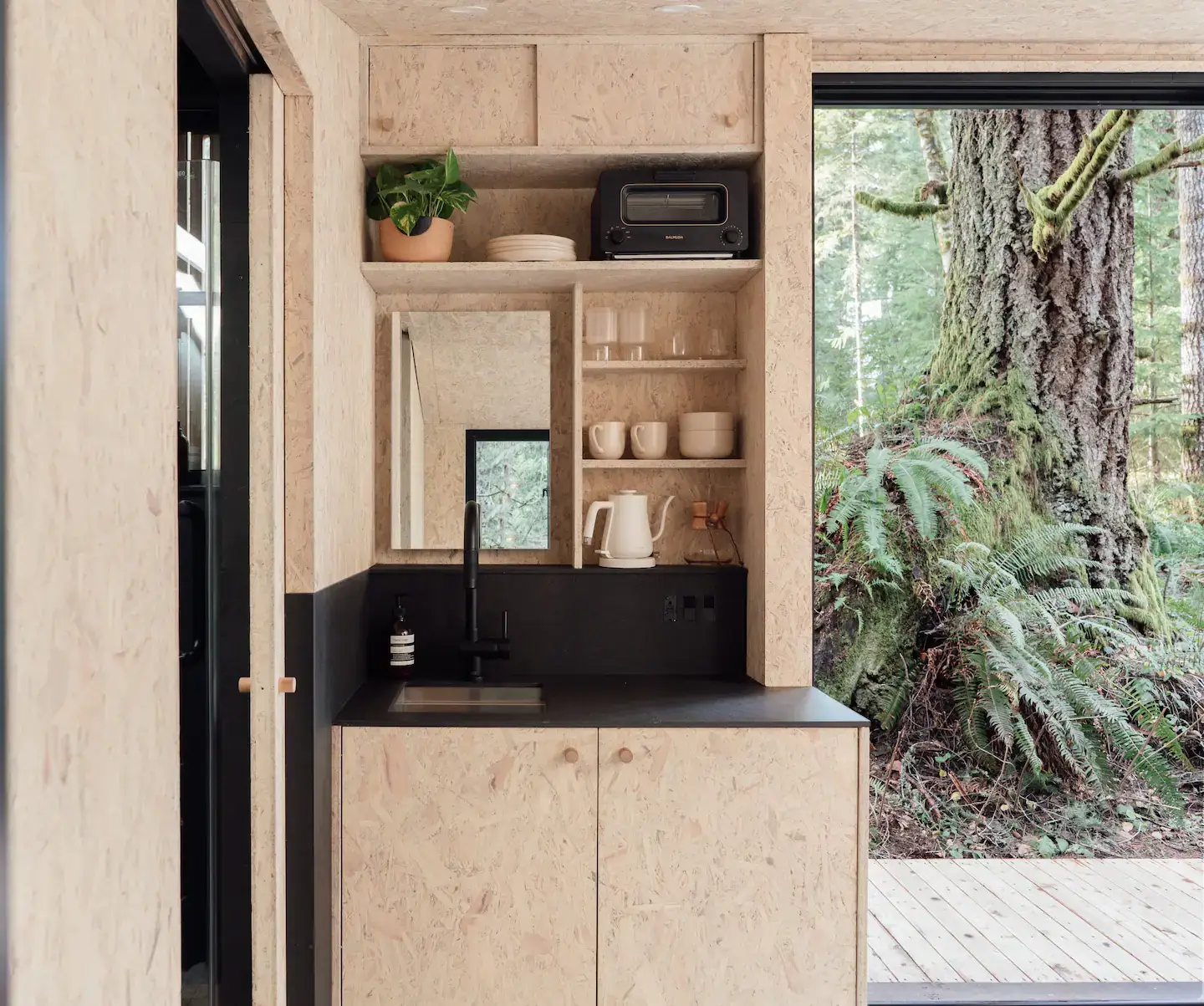 With the help of a Japanese company known as Balmuda, the kitchen is complete with small appliances that worked out perfectly in the compact space which they had donated. The kitchen includes a convection toaster oven, kettle, and lantern. The kitchen is complete with classy matte black plumbing fixtures, providing by Vigo Plumbing.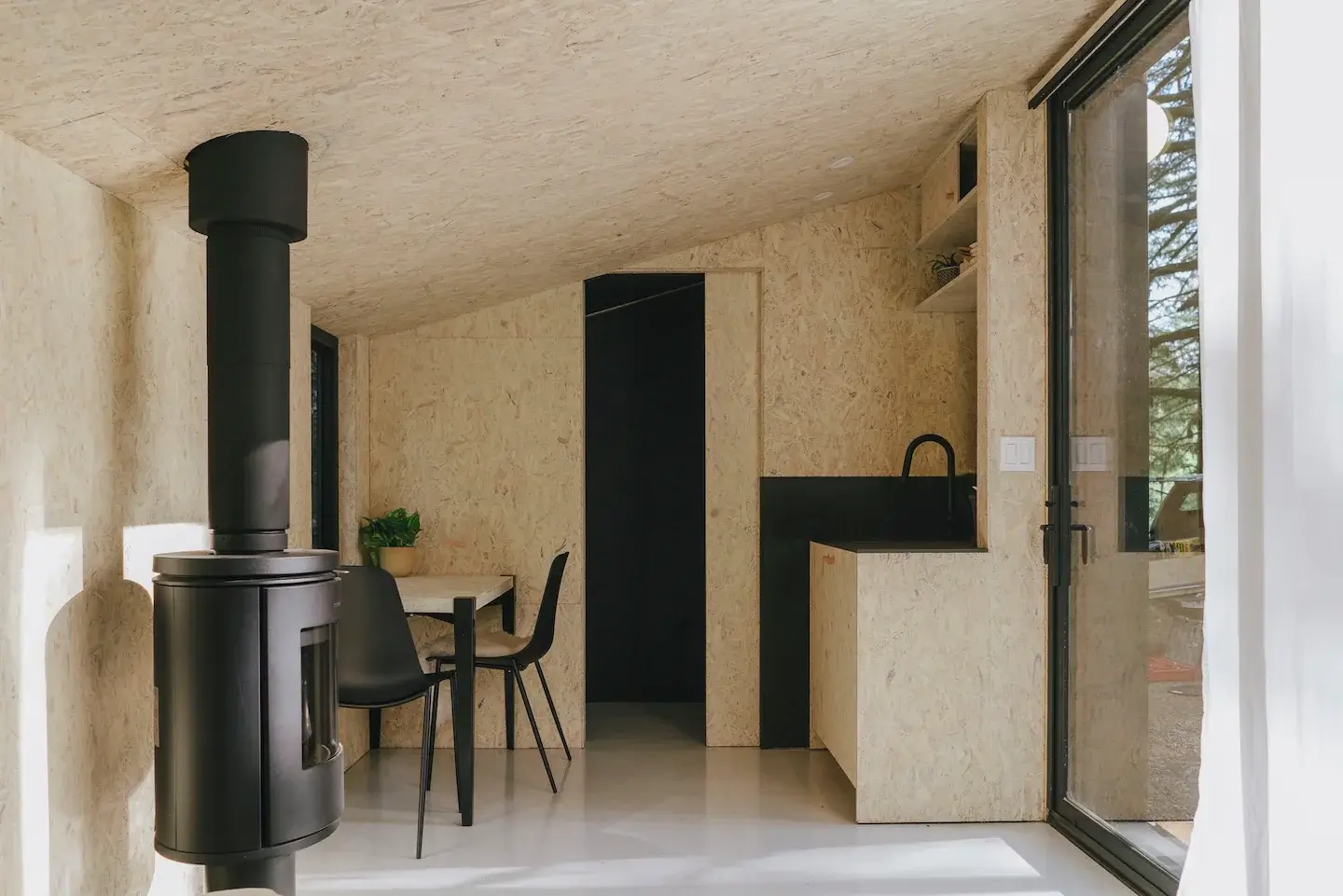 The kitchenette includes:
- One single induction cooktop, that is moveable
- Compact mini fridge with a very small freezer section.
- A standard style toaster, not a toaster oven
- An electric kettle, manual coffee grinder, and a Chemex pour over
- 1 skillet with lid, 1 sauce pot with lid
- Cutting board and knife
- Bowls, plates, coffee mugs, water glasses and utensils
- Olive oil, salt and pepper.
The large windows ensure guests will experience nature's true beauty, while sleeping under the stars in a comfortable bed and enjoying the modern luxuries of a home. Guests can also enjoy a classy wood-fired store, which comes from Homestead Stove in Portland.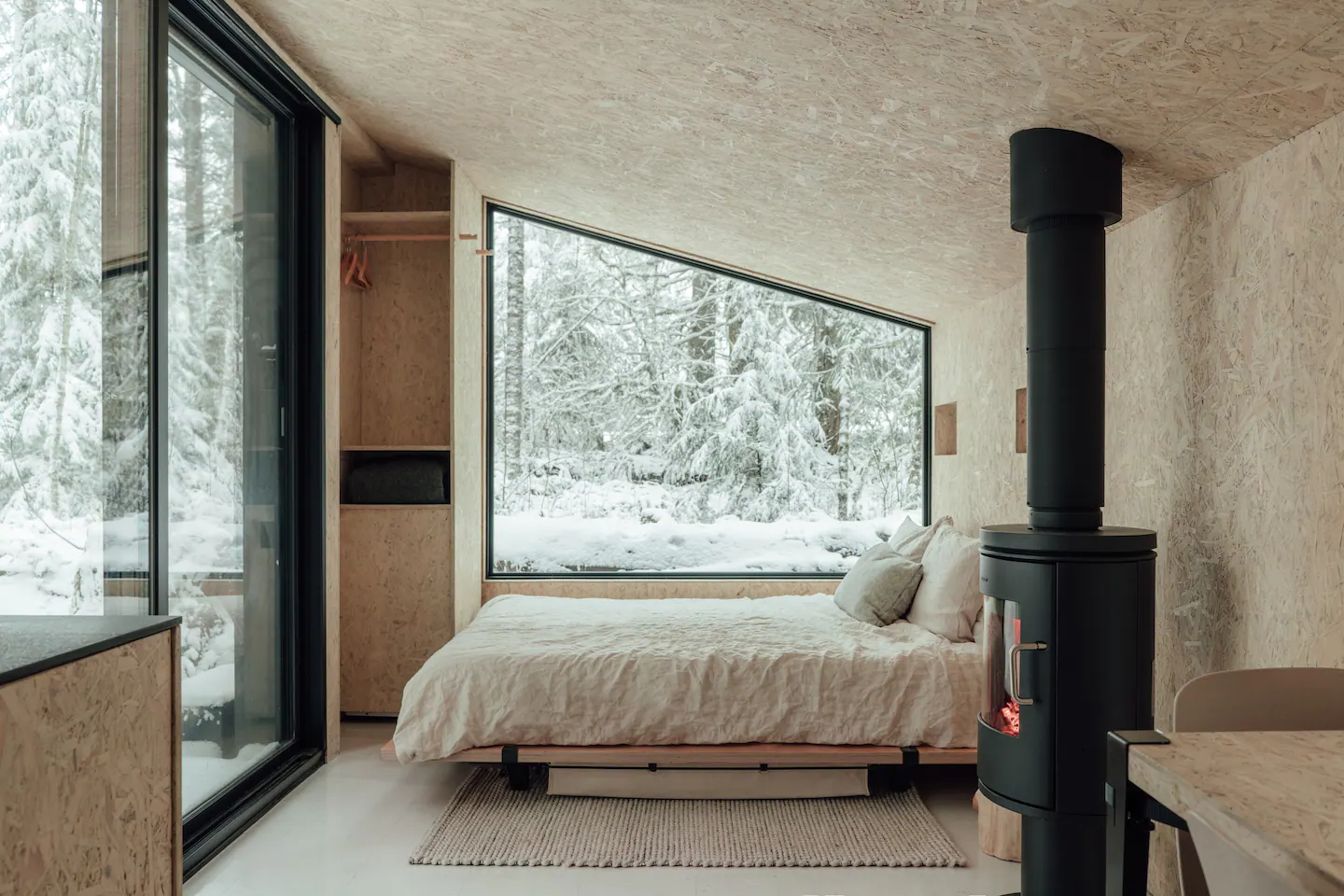 Aside from the plumbing, every part of building the cabin was done by the two designers over the course of two years. The article mentions how challenging this was at times, as their time was limited with many of life's distractions. The pandemic, the horrific Oregon fires, and personal affairs were some of those distractions mentioned. Nonetheless, the tree fort dream eventually was manifested into reality and doing well today.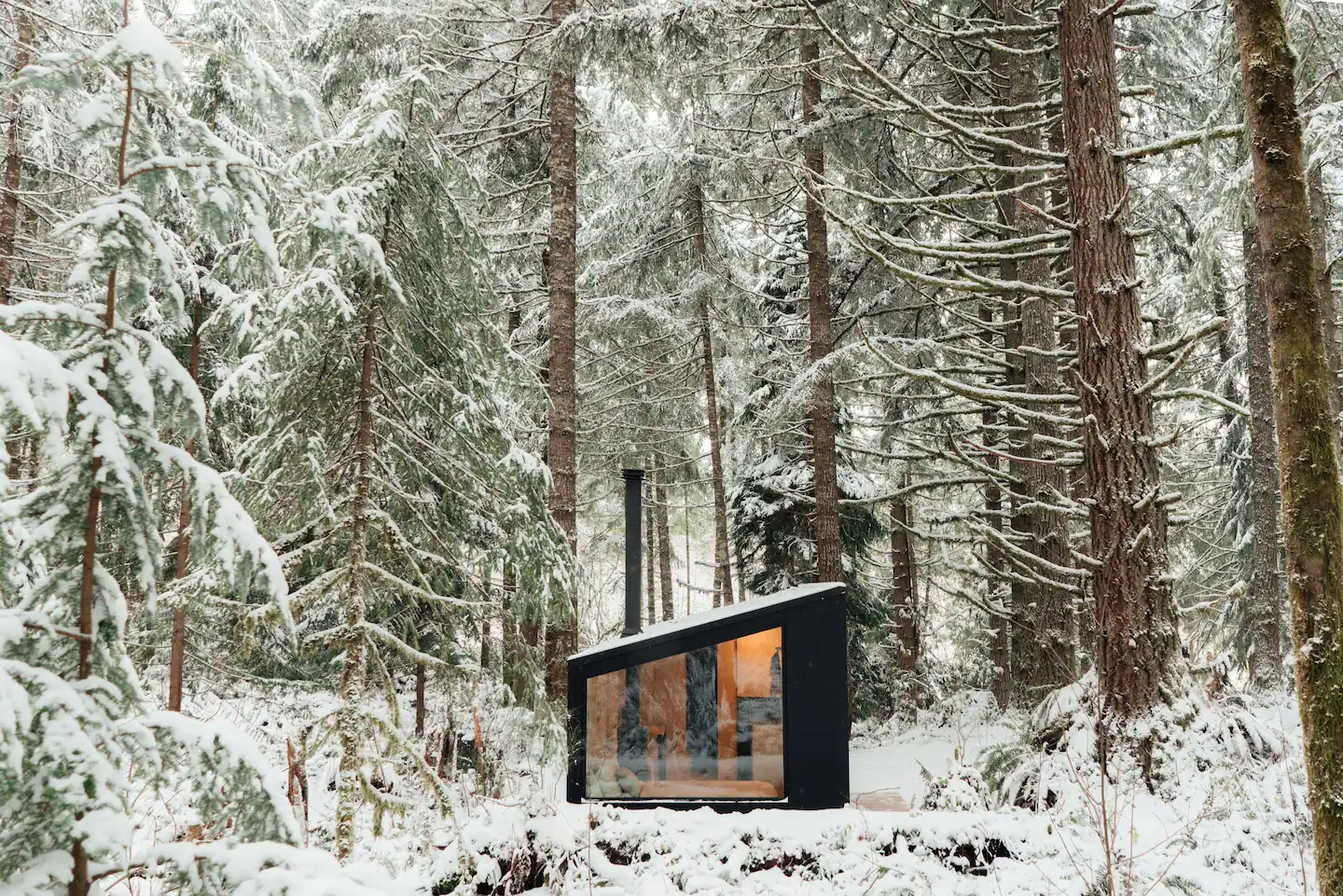 The Woodlands Hideout is available to rent at Airbnb. Hit the link here to head over and have a peek.
Looking for more unique places to stay? Check out this real life Hobbit Home here!