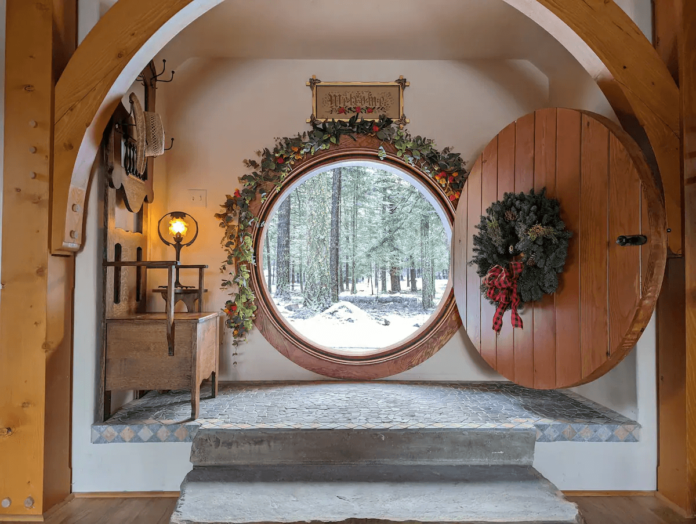 Have you ever wondered what it would be like to live in a hobbit house like Frodo and Bilbo do in Lord Of The Rings? One couple in Oregon decided to find out and built a real life hobbit home in Mosier, Oregon. Now you too can stay in this enchanting Airbnb and fulfil your dreams of living like a hobbit.
Enchanting Tolkienesque Stone Cottage in the Woods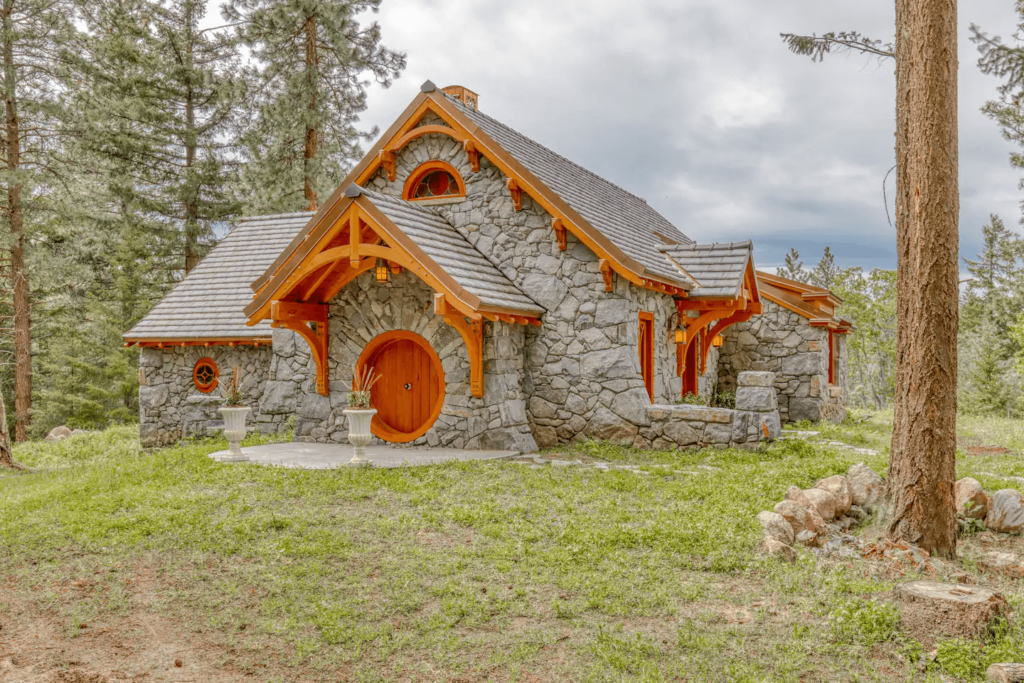 Enchanting doesn't even begin to describe this gorgeous little hobbit home in the woods. Sitting high up on a knoll overlooking a pond where dragonflies swoop and wildlife is plentiful, this hobbit Airbnb is the perfect spot to curl up with a good book and immerse yourself in a world of fantasy.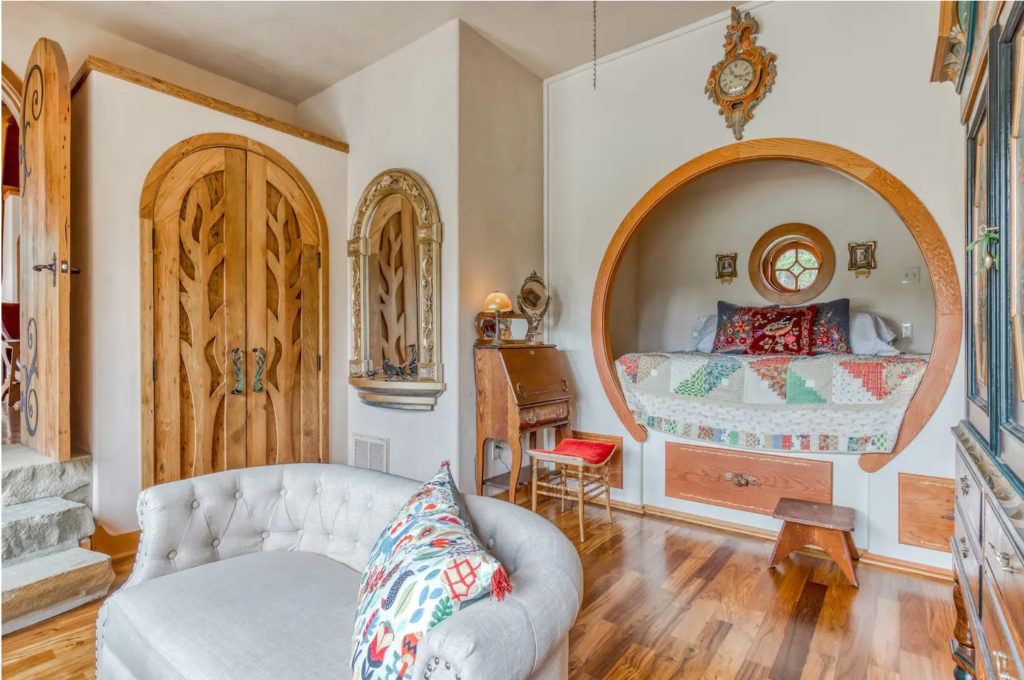 Just getting to this hobbit home you'll feel like you're driving to middle earth down a winding wooded road. The property is peaceful and quiet, which is a welcome retreat from city life.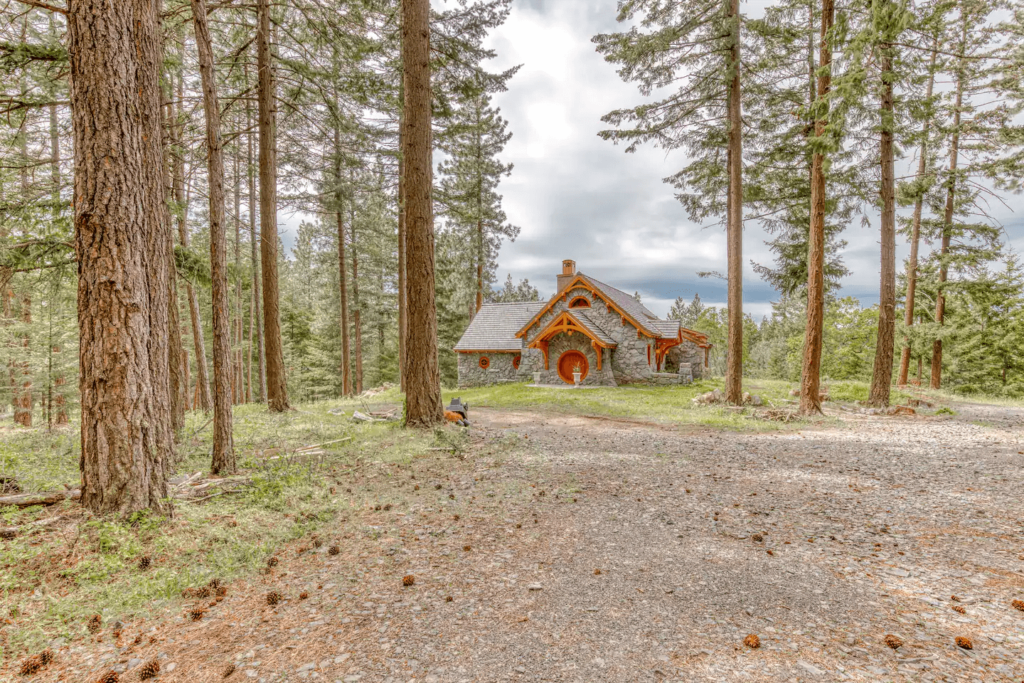 The hobbit home features a dedicated workspace with Wi-Fi so it's a good place to get some work done.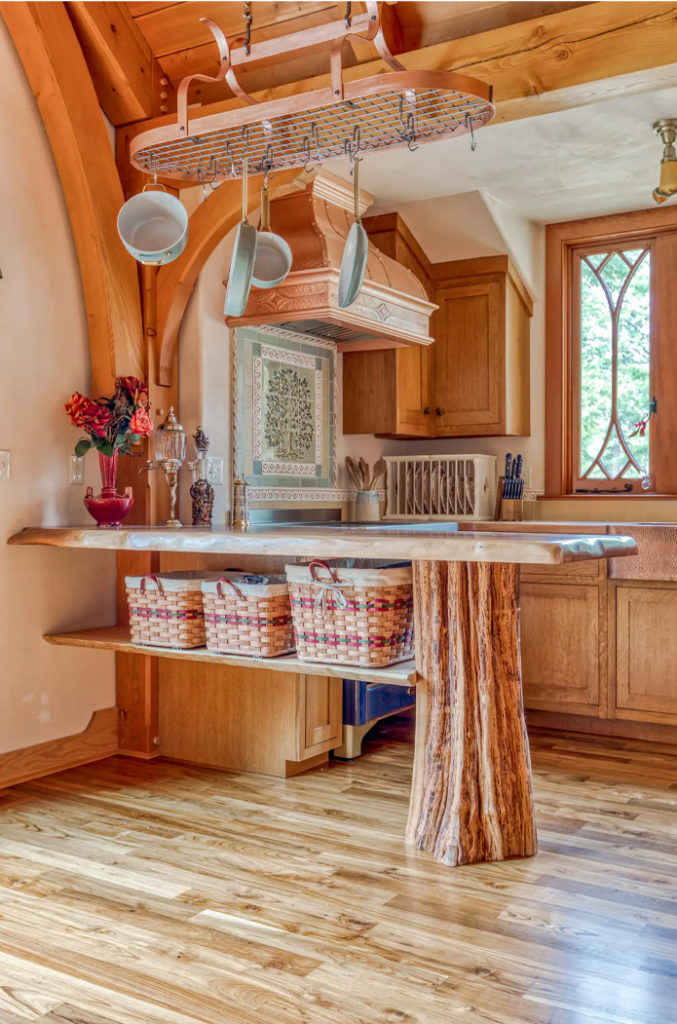 It also features a veranda with a wooden barrel hot tub which adds to the relaxing atmosphere.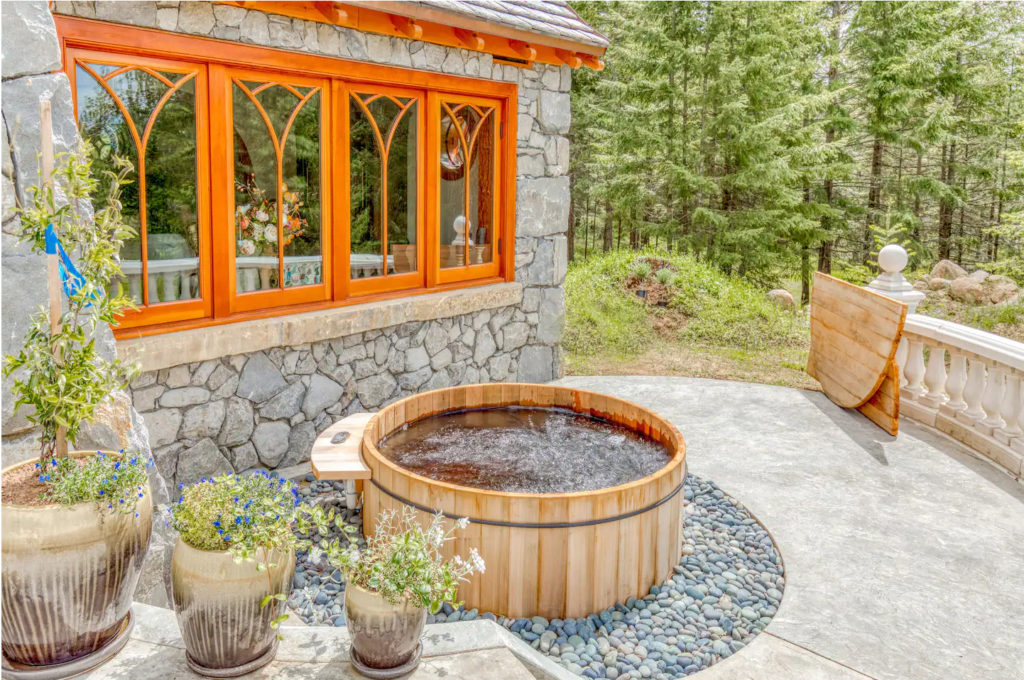 Guests will want to stroll the 27 acre woods and pond, and explore every inch of this home and its quality craftmanship.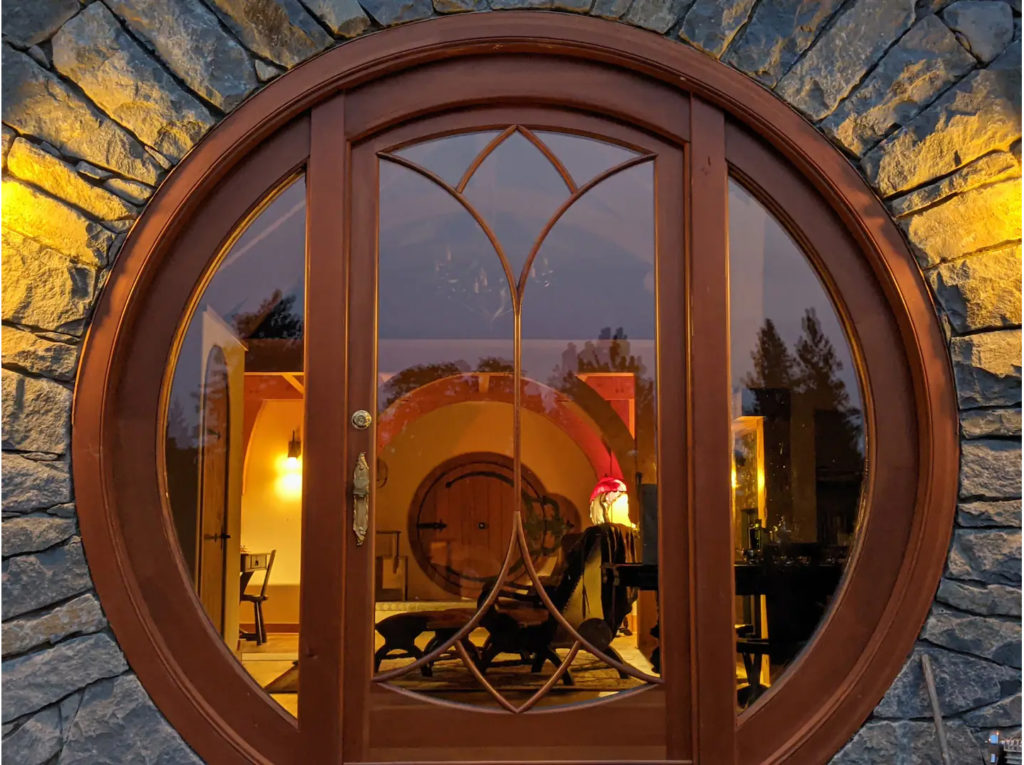 Observant guests will find a dragon hidden in the stone on the side of the house, and all will delight in the attention to detail paid throughout this lovely storybook home.
Hobbit Home Airbnb Details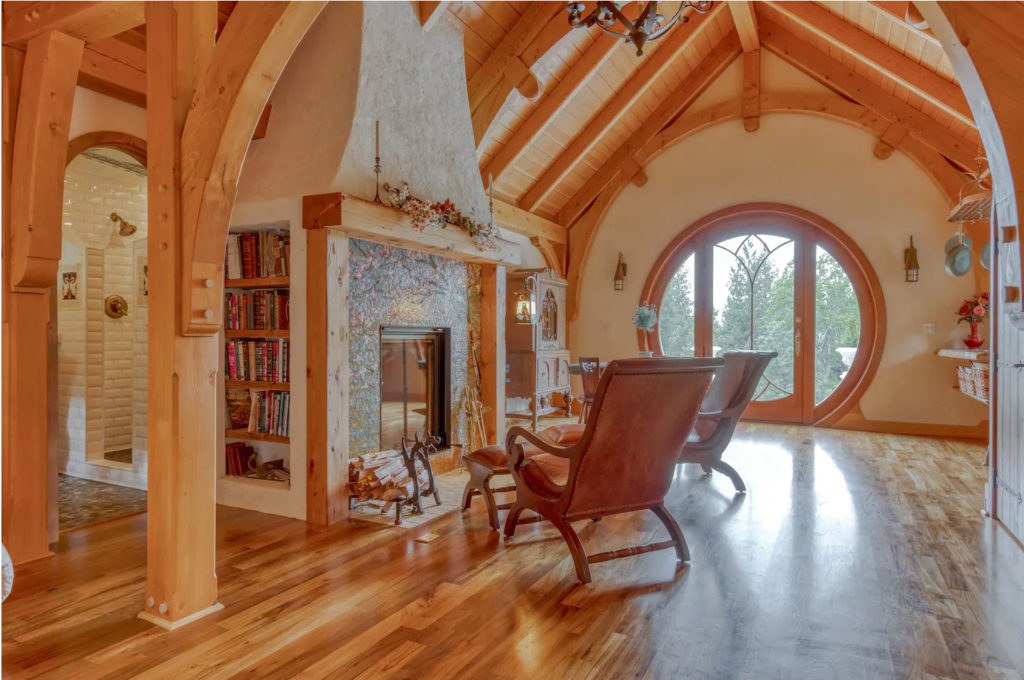 Cost: At the time of this article, the cost to stay is $425 per night.
Location: Mosier, Oregon
Bedrooms: One bedroom with a queen bed
Get more information and book your stay at this fantasy Airbnb in Oregon here.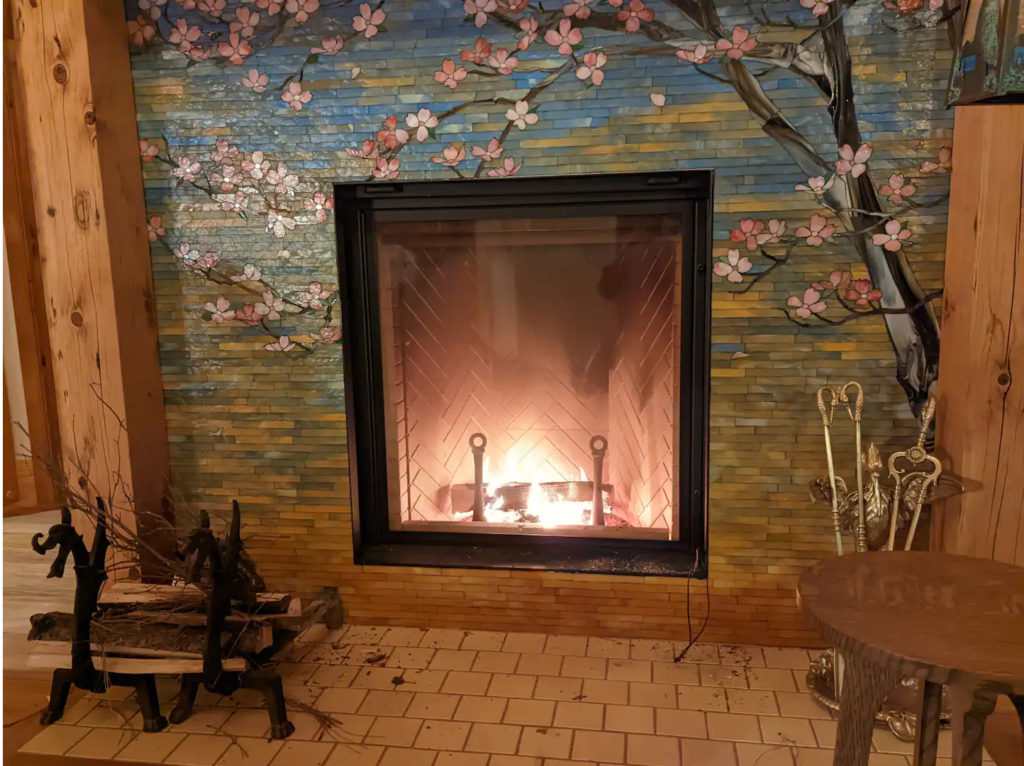 Please note: In this Airbnb, no children, pets, smoking, parties or events are allowed. Guests may use the fireplace, but only between the middle of October and May 1st each year.
Would you stay in this pretty hobbit home overlooking a pond? What's your ideal fantasy home? Let us know and tag the friends you want to go on an Oregon getaway with!