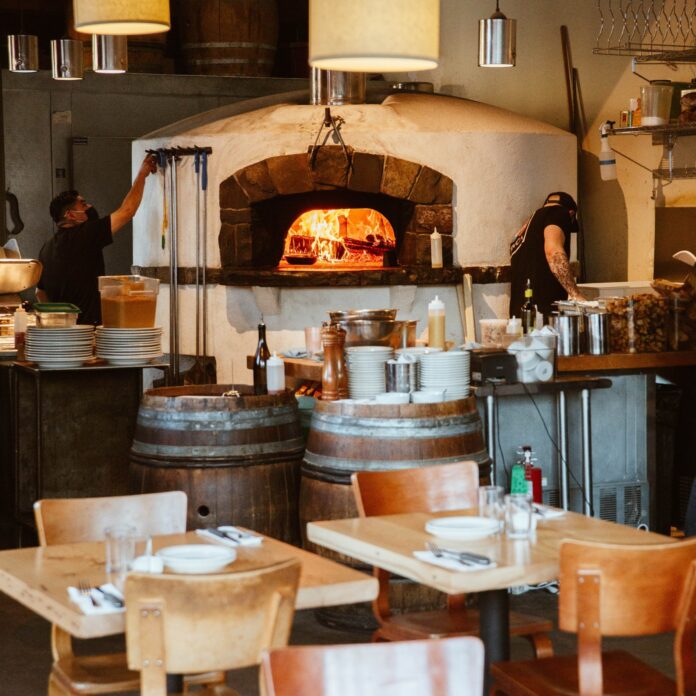 There's nothing quite like kicking back for movie night with your family or a night out on the town with friends and enjoying the perfect slice of pizza. Oregon has some awesome pizza parlors that serve up mouthwatering pizza and breadsticks, as well as interesting pizza combos. Here's our top five pizza places to grab a slice from in Oregon this year.
Yeasty Beasty In Monmouth, Oregon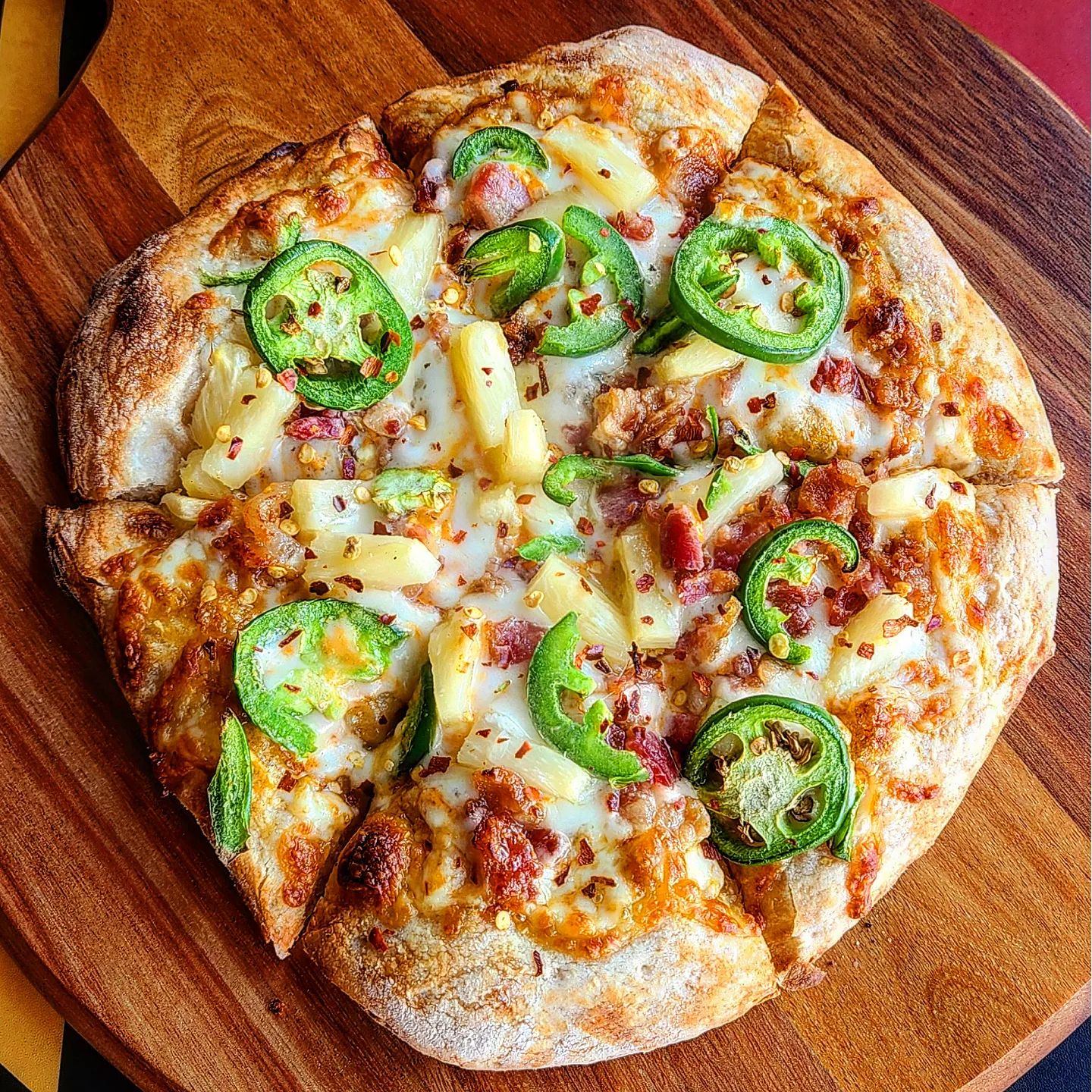 It doesn't matter what kind of pizza you like, you've got to admit that Yeasty Beasty makes some good looking pizzas. The crust is made fresh every morning with Bob's Red Mill flour (an Oregon company), and then hand tossed to absolute perfection. If you ever happen to be in Monmouth, you've got to stop by and grab a slice of these delicious pies.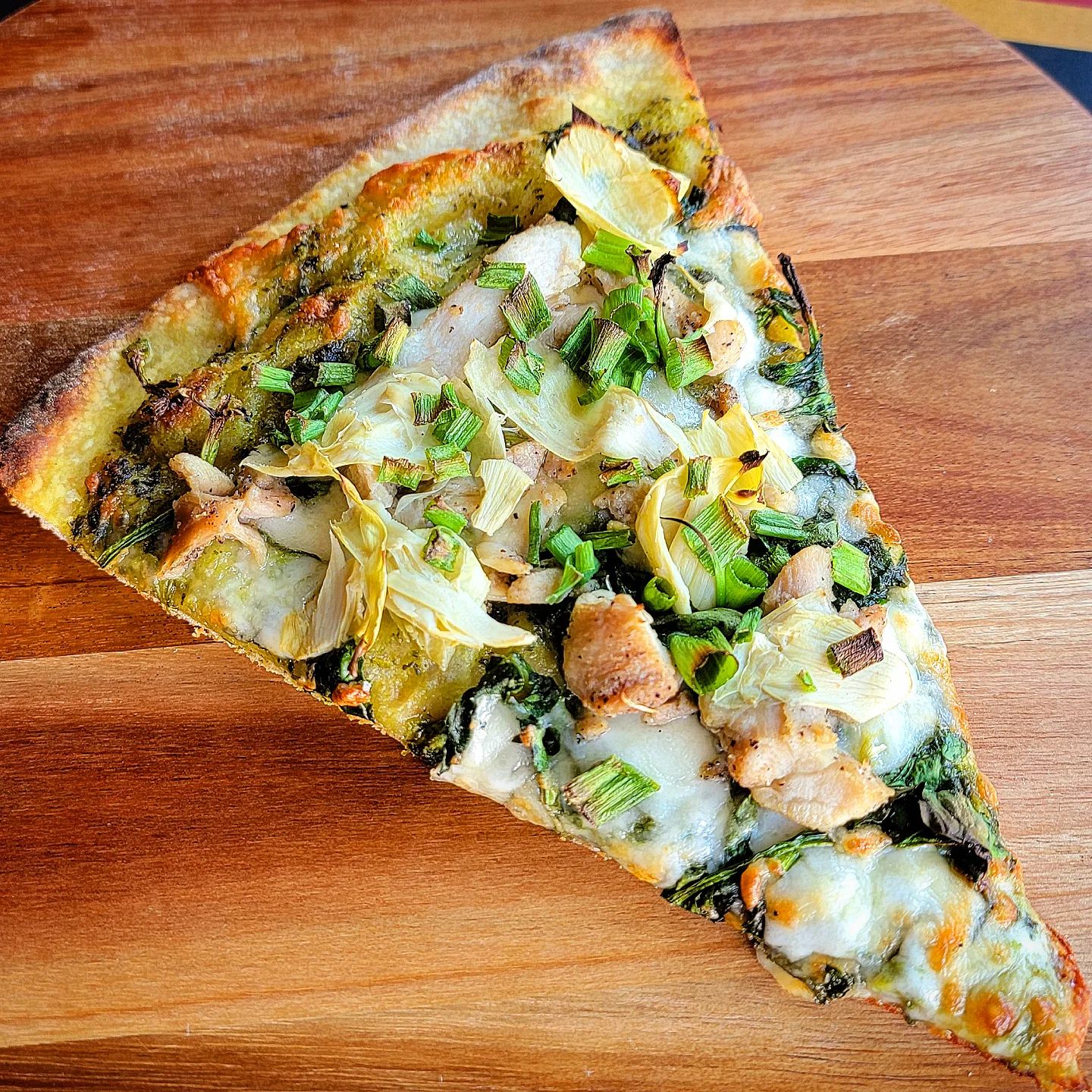 Visit Yeasty Beasty at 167 Main Street West in Monmouth, Oregon. They're open from 11 AM - 10 PM daily. Get more information on the Yeasty Beasty website and Facebook page.
Blondie's Pizza In Sunriver, Oregon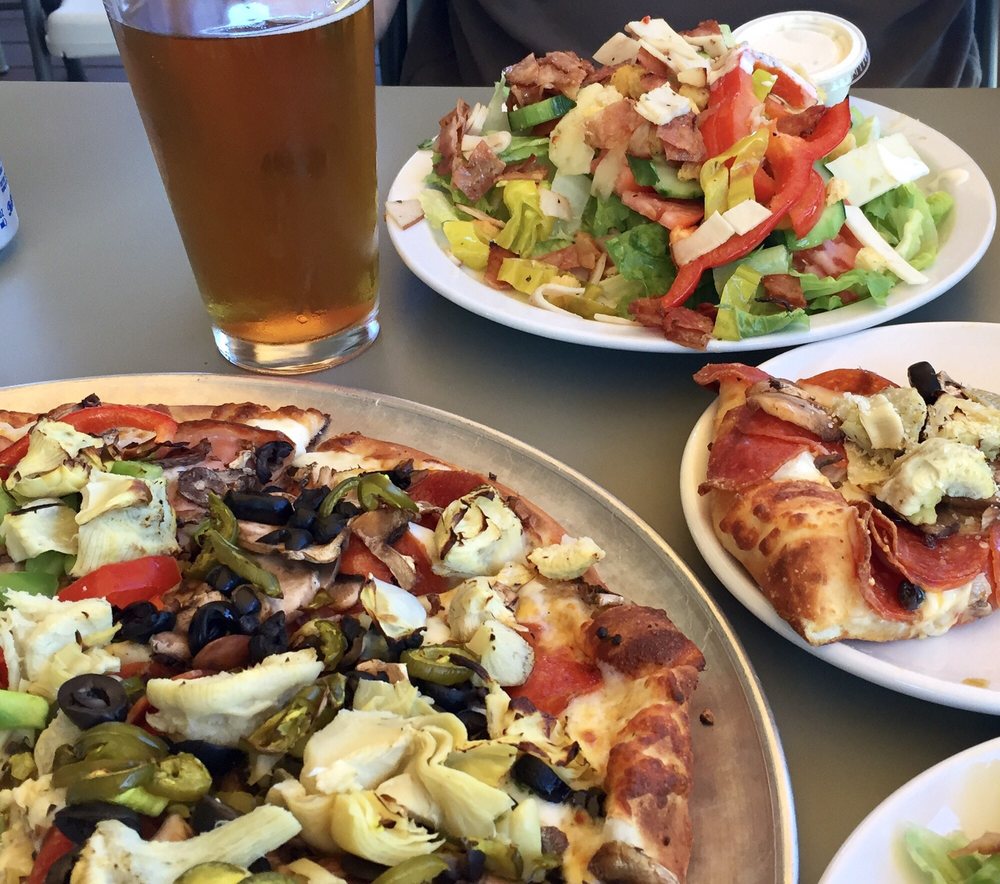 Blondie's Pizza offers up piping hot classic calzones, pizzas, wraps, sides, sandwiches, and salads. They even have gluten-free crust available, which makes it the perfect place to stop in when traveling through central Oregon.
Blondie's was established in 1989 and has been a local favorite ever since. We suggest checking out The Fire House pizza with crispy fresh bacon topped with cheddar cheese and BBQ chicken.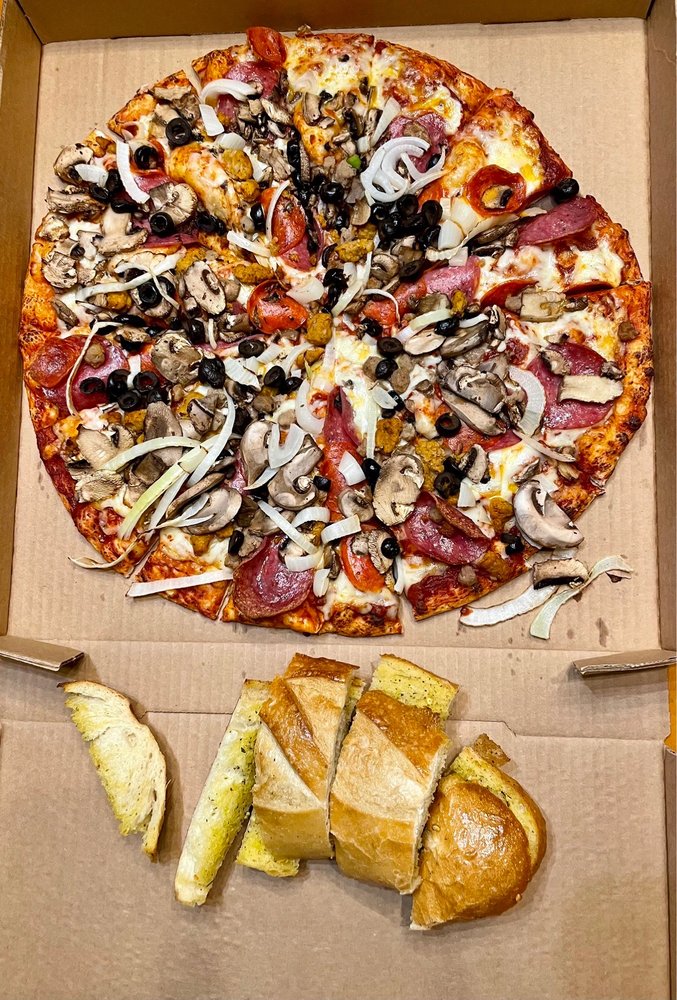 Visit Blondie's Pizza at 57195 Beaver Dr. in Sunriver, Oregon Sunday - Thursday from 10:30 AM to 9 PM, and Friday and Saturday from 10:30 AM to 10 PM. Visit the Blondie's Pizza website for more information.
Ken's Artisan Pizza In Portland, Oregon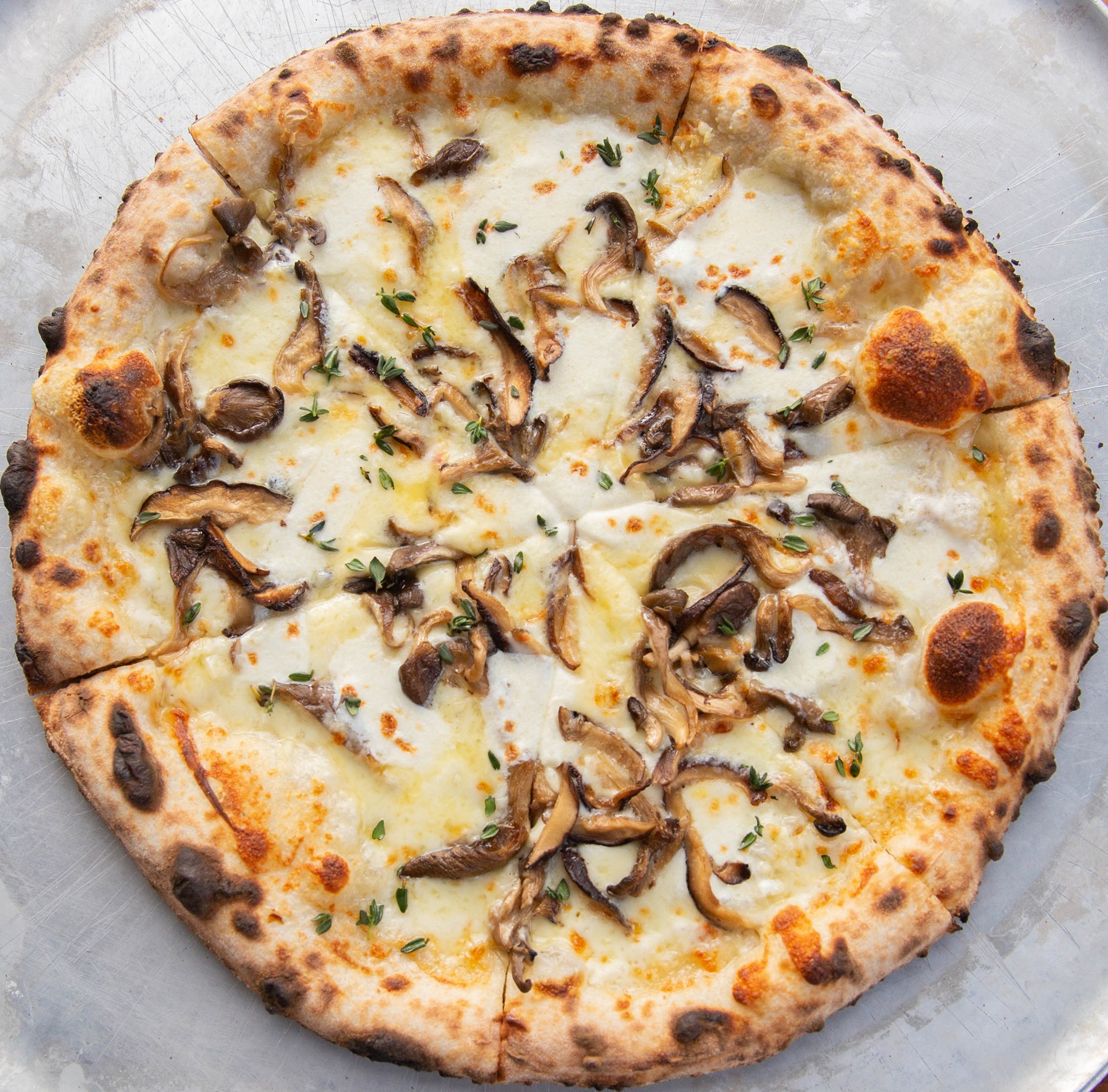 Have you ever had a pizza topped with braised oxtail and fennel on an absolutely perfect crust? At Ken's Artisan Pizza in Portland, Oregon you can. Recently Ken's earned the number 2 spot of the worlds top 50 pizza restaurants by Big 7 Travel. Ken's exceptional pizzas have also been featured in Food and Wine, Sunset Magazine, and the Thrillist.
Made with long fermented dough, hand stretched mozzarella, Italian tomatoes, and other fresh toppings, these wood-fired pizzas are so fresh it's like they came straight off the farm.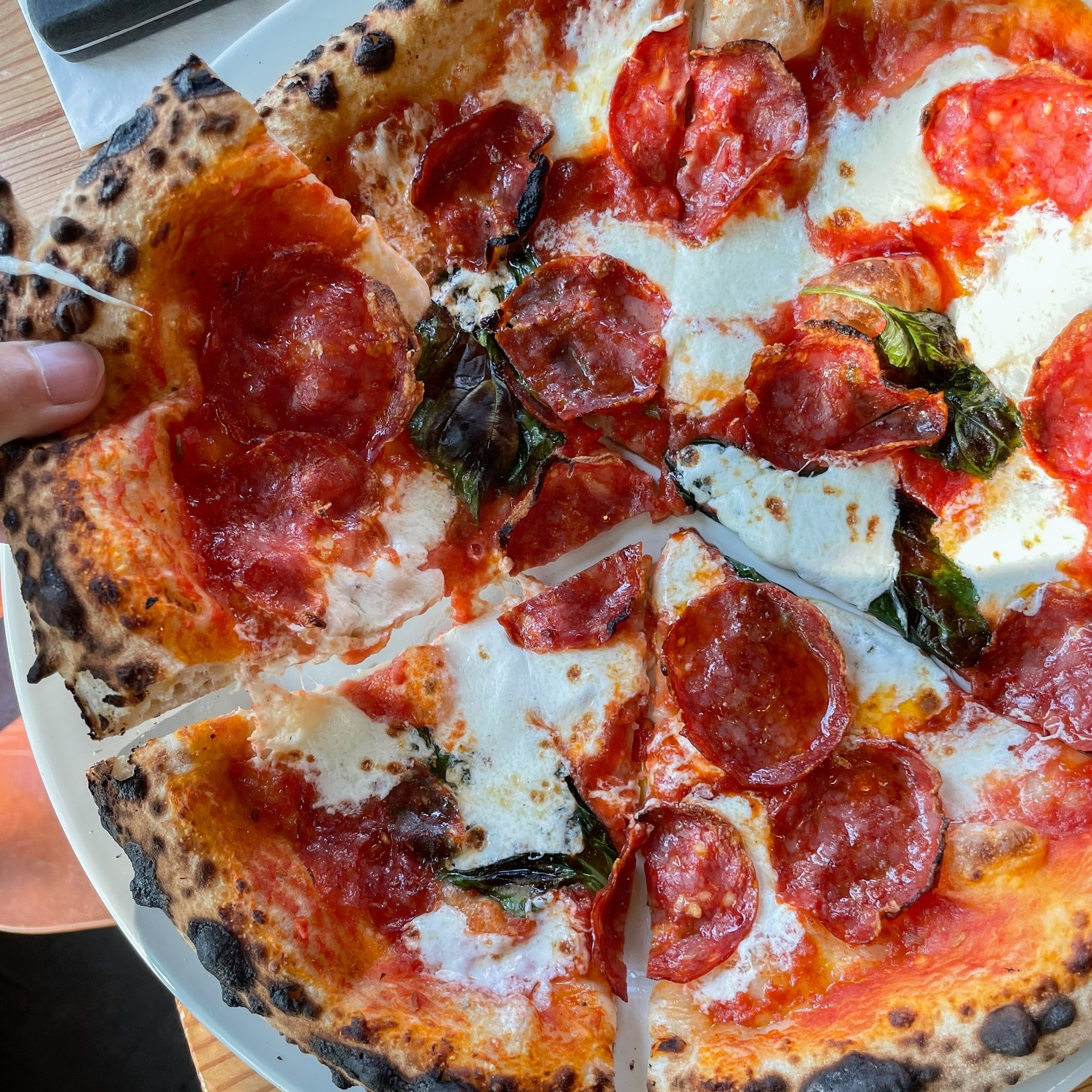 Visit Ken's Artisan Pizzas at 304 SE 28th Avenue in Portland, Oregon. Ken's is open on Sunday from 4:30 PM to 9 PM, Tuesday to Thursday from 5 PM to 9 PM, and Friday and Saturday from 5 PM to 10 PM. Get more information on the Ken's Artisan Pizza website, and Facebook page.
Wild River Pizza In Brookings, Oregon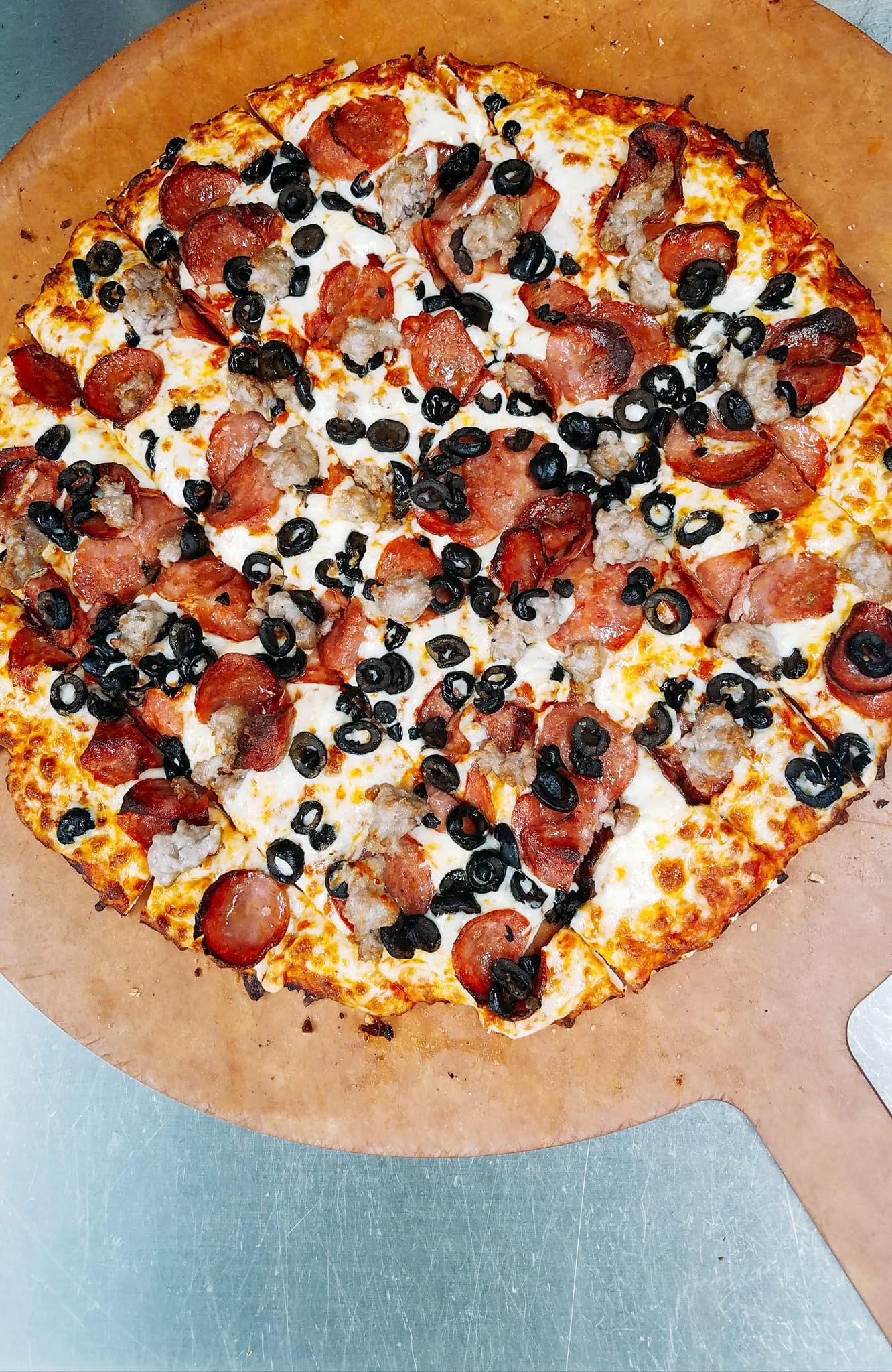 You probably won't find better pizza on the Oregon coast than in Brooking's at Wild River Pizza. These creative pizzas will keep you coming back time and again.
We highly recommend that you try the Sinkhole pizza with Wine salami, chicken, bacon, onions, green peppers, jalapenos, and garlic, or the Wild Side pizza with Pepperoni, olives, Italian sausage, onions, green peppers and garlic. Wild River pizza also serves up fresh homemade sandwiches and craft beer.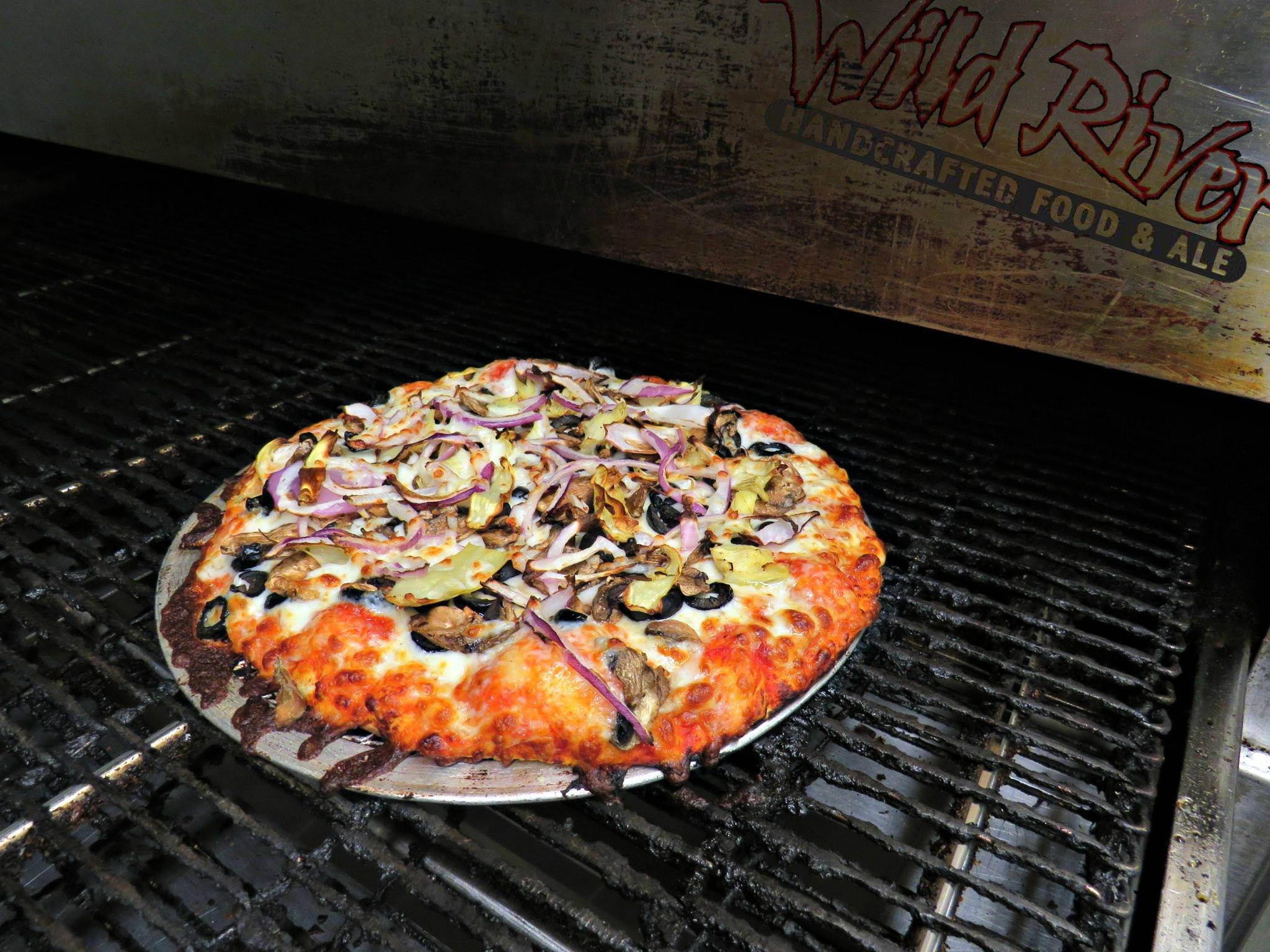 Visit Wild River Pizza at 16279 Highway 101 South in Brookings Harbor, Oregon. Wild River is open Sunday through Thursday from 11 AM to 10 PM, and Friday and Saturday from 11 AM to 11 PM. Get more information on the Wild River Pizza website and Facebook page.
Joey's Pizza In Springfield, Oregon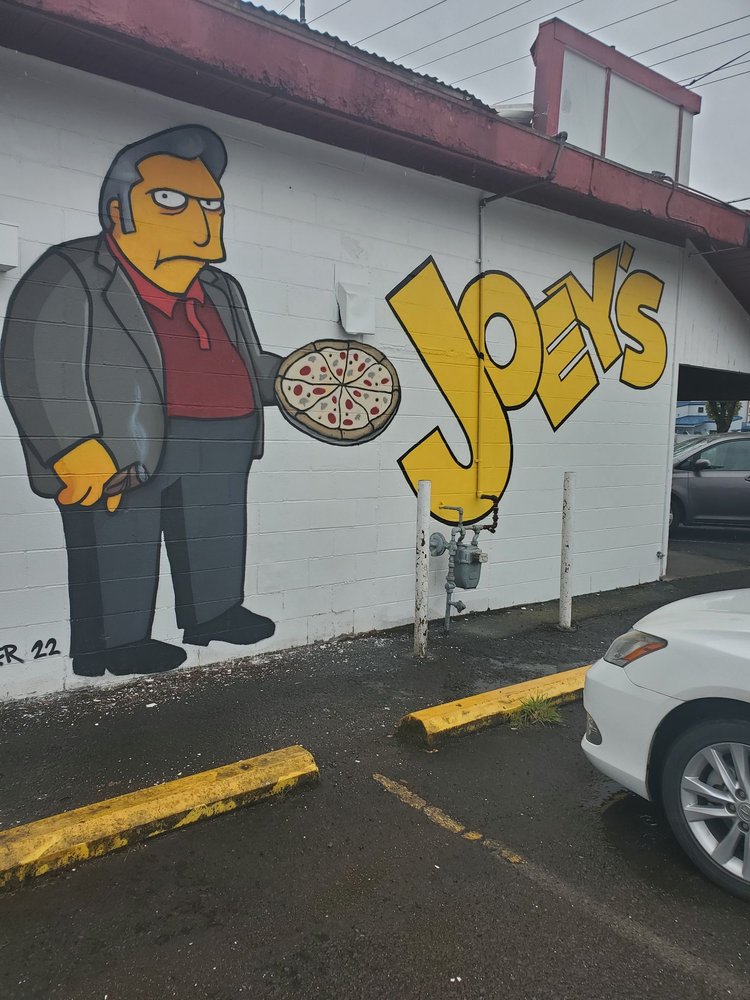 It wouldn't really be an Oregon pizza roundup if we didn't mention Joey's in Springfield, Oregon. Everyone knows Springfield, Oregon is the home of The Simpsons, and it's hard to miss this pizza place when you drive by because of the huge Simpson's themed mural on the side of the building.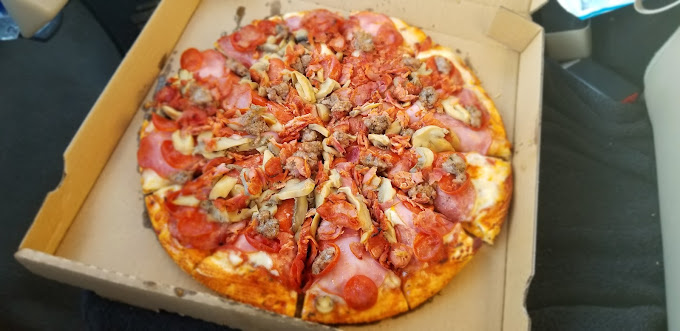 Joey's keeps it simple with delicious handmade pizzas that have fun names, like the Beer Driver Special including bacon, salami, pepperoni, mushrooms, linguine, sausage and tomatoes, and the Heartwarmer pizza with pepperoni, onion, jalapeno and sausage.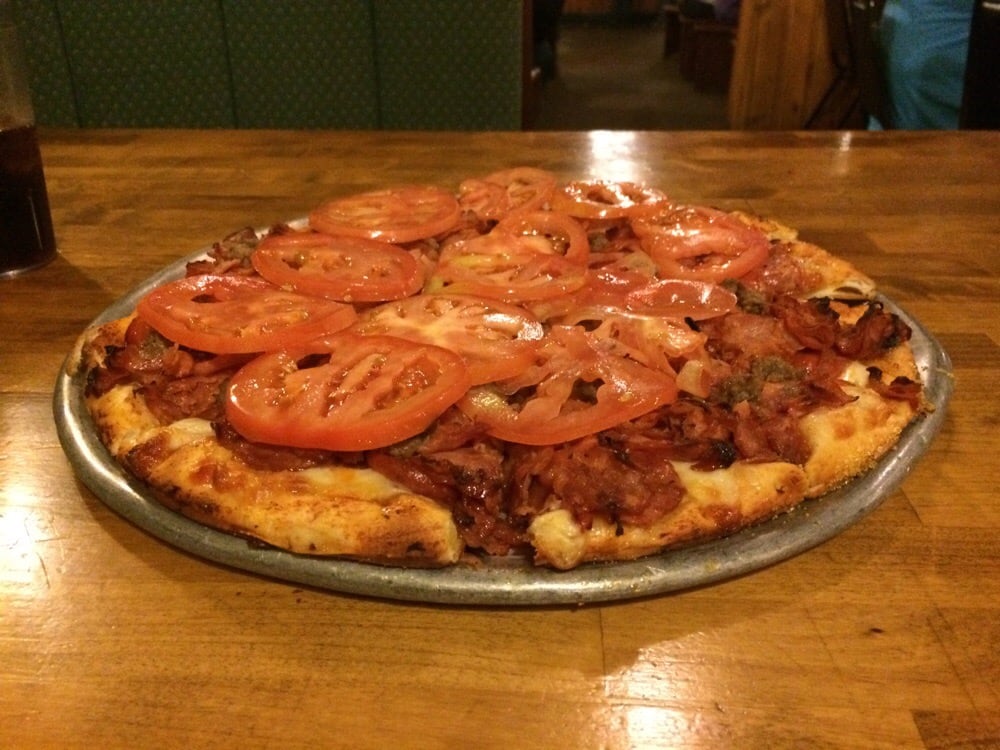 Visit Joey's Pizza at 1498 S A Street in Springfield, Oregon. Joey's Pizza is open from 11 AM to 9 PM Monday through Saturday, and from 11 AM to 8 PM Sunday.
What's your favorite pizza place in Oregon? Nominate your favorites to be featured in the comments and tag the friends and family you want to grab a slice of pizza with!