Move out of the way New York! According to travel website Big 7 and their list of the 50 best pizza restaurants in the world, a popular pizzeria in Portland has made the cut. Specifically, Ken's Artisan Pizza on 28th Ave, coming in at second place.
Big 7 has rated the top 10 pizzerias in the world as followed:
1.10 by Diego Vitagliano Pizzeria, Naples, Italy
2. Ken's Artisan Pizza, Portland, Oregon
3. Peppe Pizzeria, Paris
4. The Good Son, Toronto
5. Seu Pizza Illuminati, Rome
6. Pizzeria Bedia, Philadelphia
7. 48h Pizza e gnocchi, Melbourne
8. La Pizza è Bella, Brussels, Belgium
9. Via Toledo Enopizzeria, Vienna
10. What the Crust, Cairo
You will find Ken's Artisan Pizza, this 16-year-old woodfired pizzeria in southeast Portland. I mean, trailing behind a pizzeria in Naples, Italy, that's quite impressive if you ask me - considering they are the birthplace of most likely the world's most favorite dish.
Sign up for monthly emails full of local travel inspiration and fun trip ideas. In each newsletter we'll share upcoming events, new things to do, hot dining spots and great travel ideas.
First opening their doors in 2006, their wood-fired 12 inch pizzas are topped with seasonal ingredients, such as braised oxtail and fennel, and served with a beautifully blistered crust.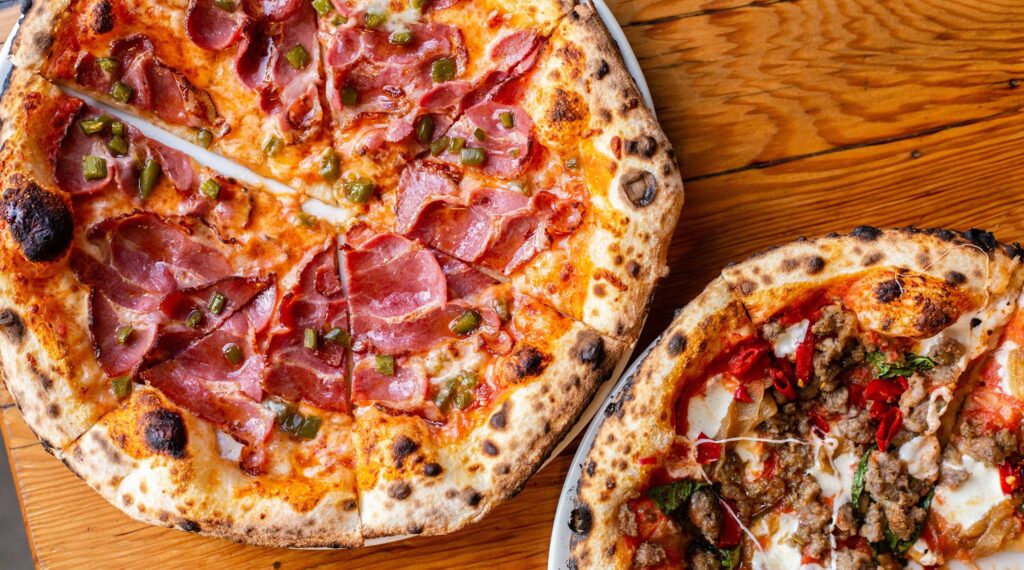 And if somehow you still have room after some delicious pizza, you might want to try this scrumptious looking desert. This blondie is topped with ice cream and drizzled with mouthwatering chocolate ganache. I think I could definitely squeeze this in. What do you think?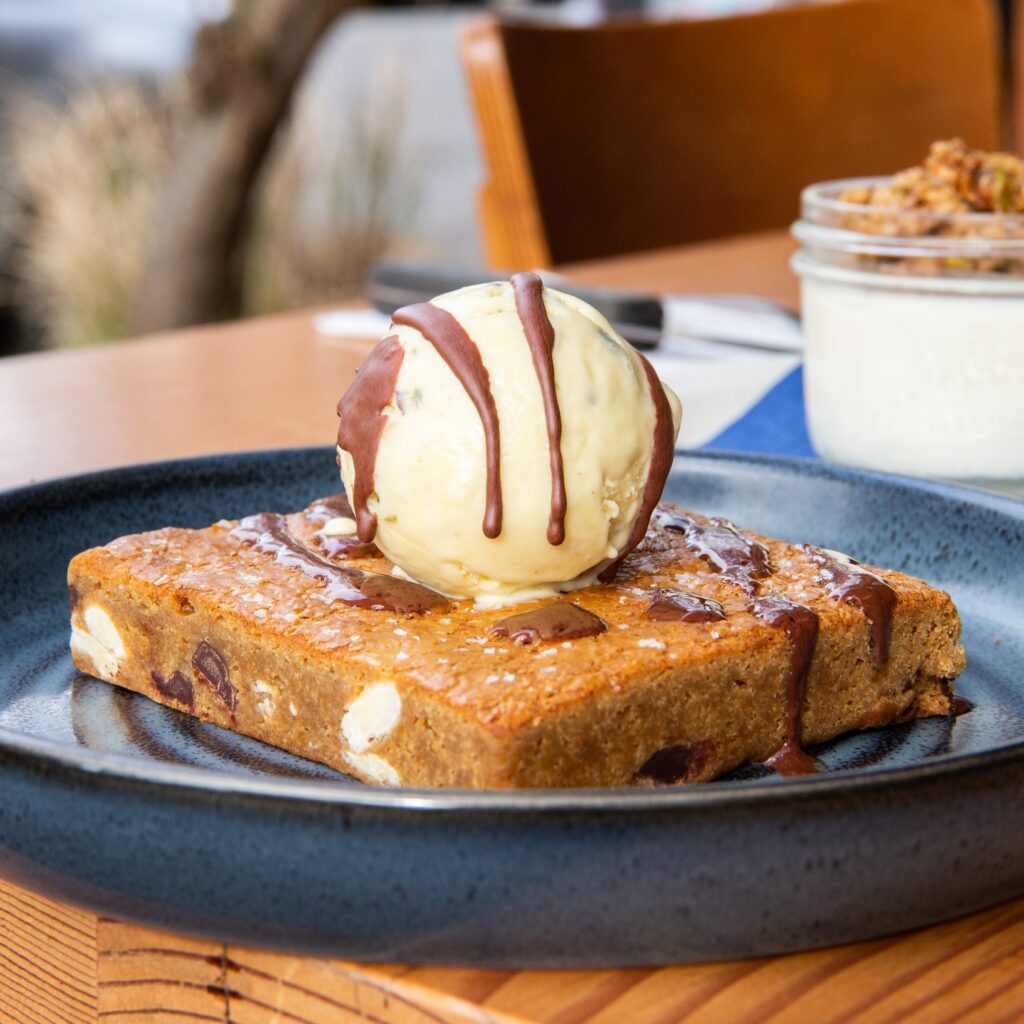 Ken's Artisan Pizza is open for dine-in service
304 SE 28th Avenue, Portland OR. (Map)
(503) 517-9951
Tuesday to Thursday: 5 pm to 9 pm
Friday & Saturday from 5 pm to 10 pm
Sunday from 4:30 pm to 9 pm
From their site: No accepting reservations at this time. Takeout orders can be placed in person at the pizzeria. Sorry, no phone orders.