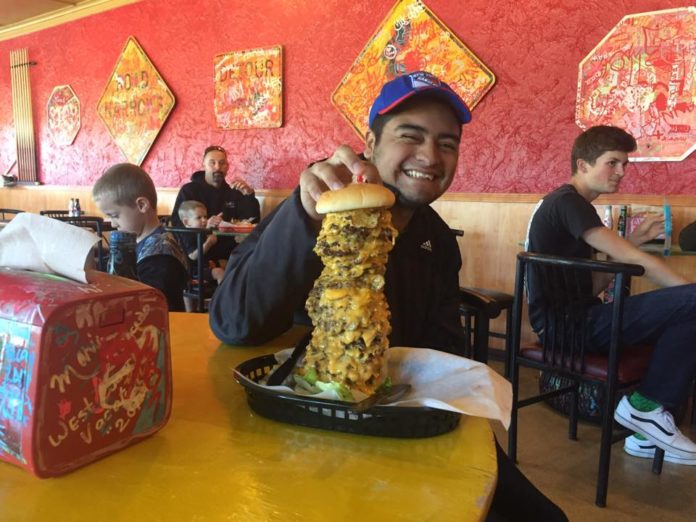 Here's the deal. I'm kind of a fat kid. Just going to put that out there. Now that we have an understanding of who I am, it's worth mentioning I am also a sucker for a good cheeseburger. I literally can't turn it down when I go out to eat, I just cave! Every. Effing. Time. No matter if it's a 5-star restaurant or a dive bar, I need that juicy burger in my mouth. Honestly my genuine curiosity gets the best of me when I go out. Burger 101 in Lincoln City, Oregon is just the fix I need.
Does this dive bar serve up a good burger or what? Maybe it's that warm fuzzy feeling I get in my belly, stemming from my mom taking me to a diner I loved in Springfield many years ago as a kid where I'd slam down the peanut butter chocolate milkshake, a burger, and fries.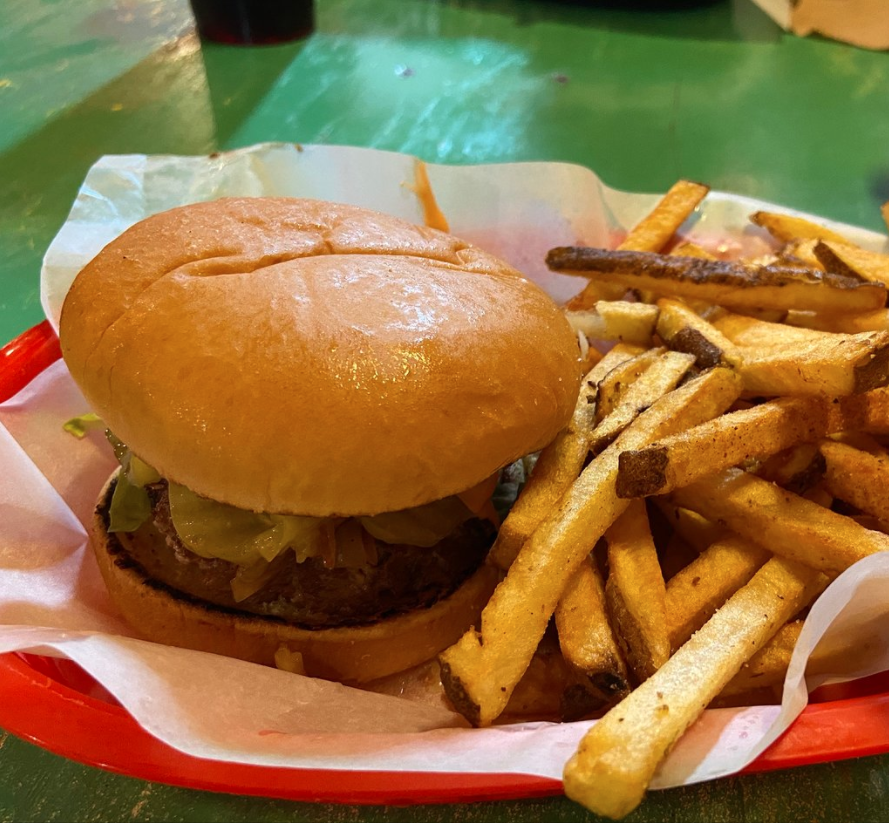 Said by many to be the best burger on the Oregon coast, 101 Burger is a must stop if you're in the Newport area. Head north about 30 minutes, and you will find this unsuspecting little joint in Lincoln City. Be careful, blink and you might miss it!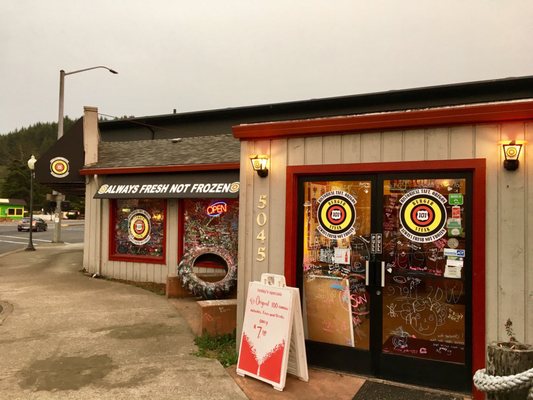 Not only do out-of-towners make it a point to stop here when visiting, but it's also a local favorite. The few times I have been here personally, I honestly was quite impressed. The grass-fed burgers were fresh and juicy, loaded with lettuce, tomatoes, and grilled onions. And as they proudly advertise at Burger 101, their burgers are always fresh, not frozen. The fries are made fresh cut, never frozen.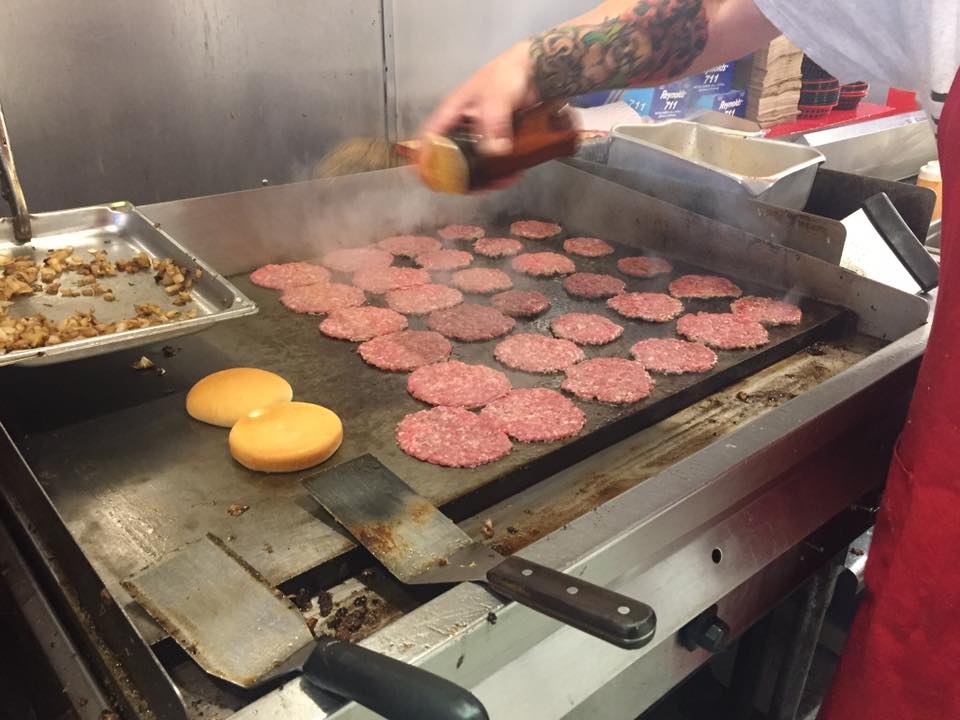 The menu keeps it simple and offers three main choices. A burger with cheese, a burger with no cheese, and a grilled cheese sandwich. The burgers come in four styles. The 101 will get you one patty, the 202 is two patties, the 303 is three patties, and 404 will give you four patties.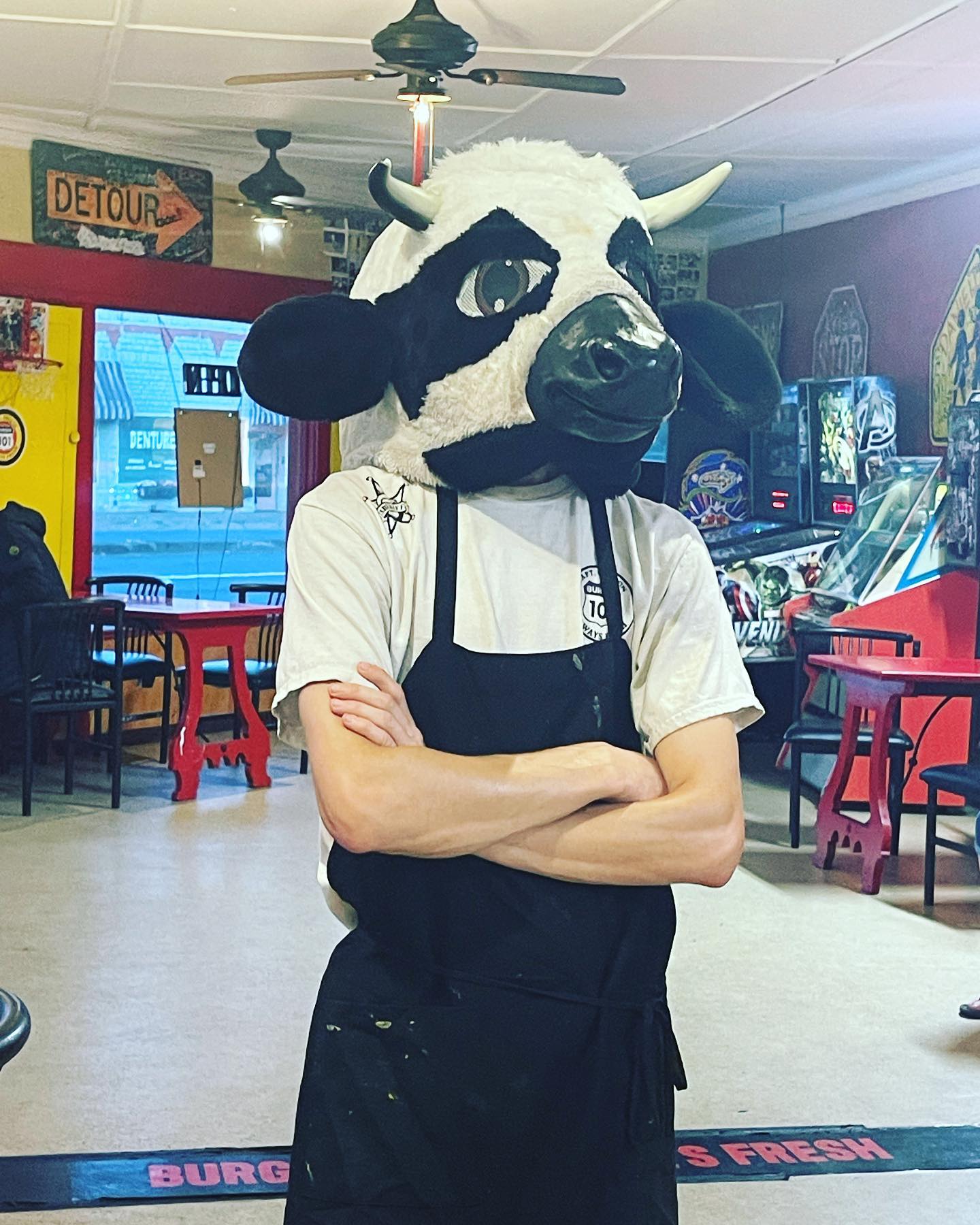 And before I forget, I'm guessing you are naturally curious about the main image with the ultimate gut bomb, that ridiculous stack of burger patties. According to their Facebook page, earlier this year the record has been broken. Patrick Steedman aka Tuggy, from Paradise California has beat the long lasting five year, 32 patties record. Photographed is an insane 33 patties! Think you have what it takes to beat the new record?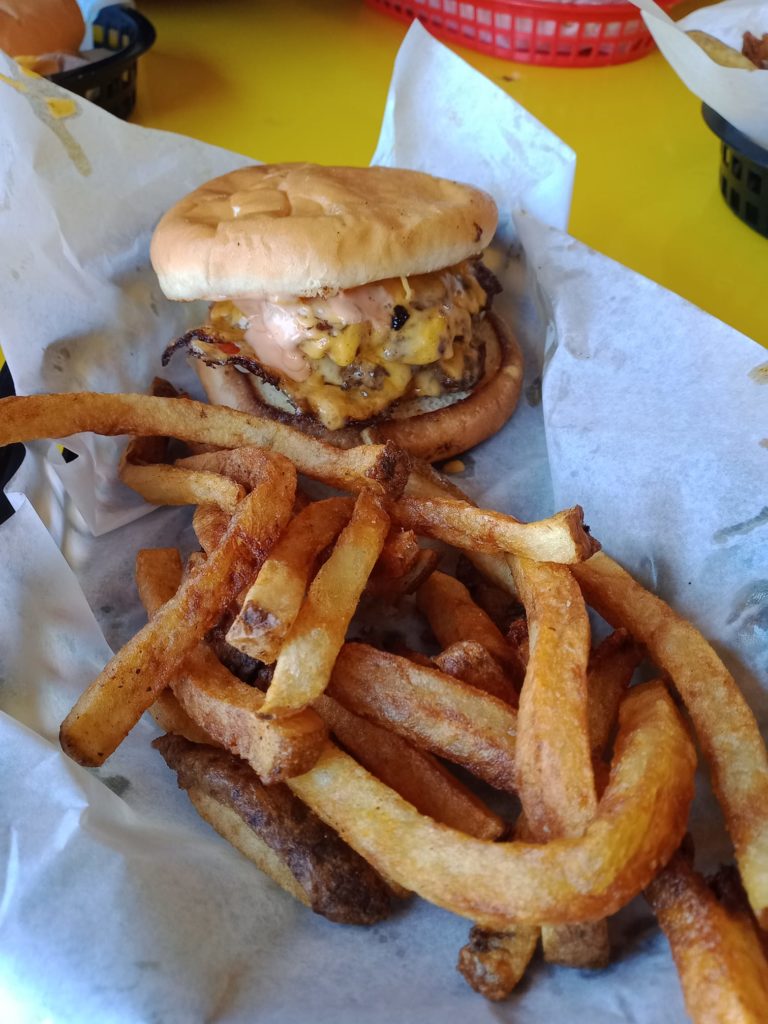 Did we mention how much they are loved in the community? For those of you who remember the horrific fires in Otis last year, Burger 101 came through supplying burgers and sodas for fire and utility workers.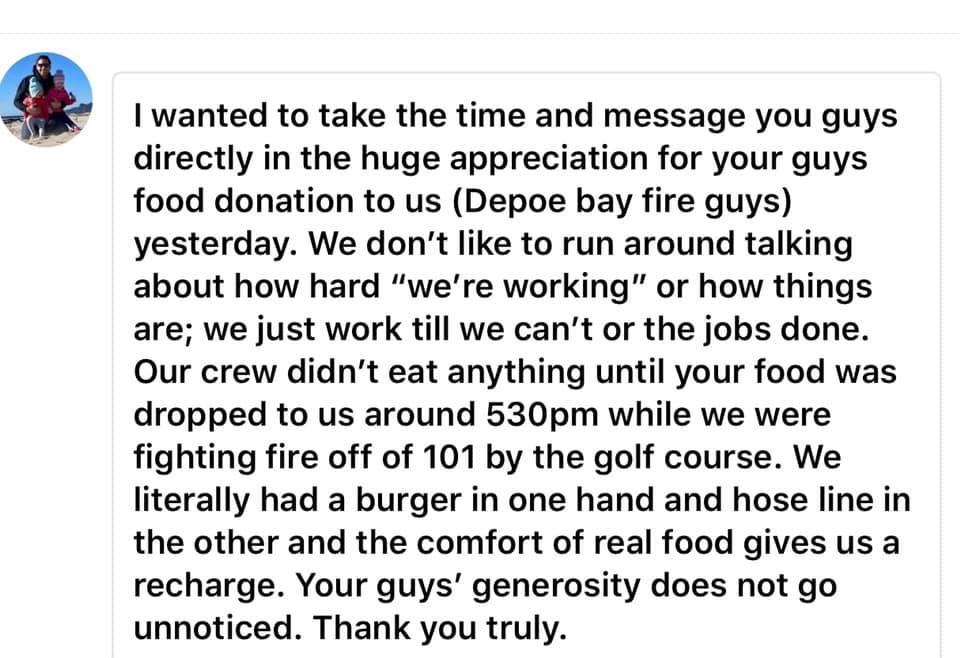 As you may have already guessed by their name, yes they serve up steaks too. Can I speak to how good the steaks are? Nope, but I imagine you will not leave disappointed. The service has always been friendly and quick, so no complaints at all. And if you can handle the elements on the Oregon coast, outdoor dining is available too! Eating outdoors is especially nice during the warmer months.
Burger 101 is said by some to be the best burger in Oregon. I'm not sure if I would go that far, but I will say they have earned a loyal customer as they are absolutely one of my favorite places to grab a burger when I'm in the mood.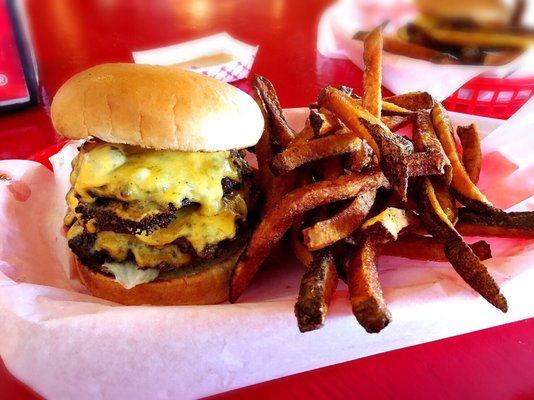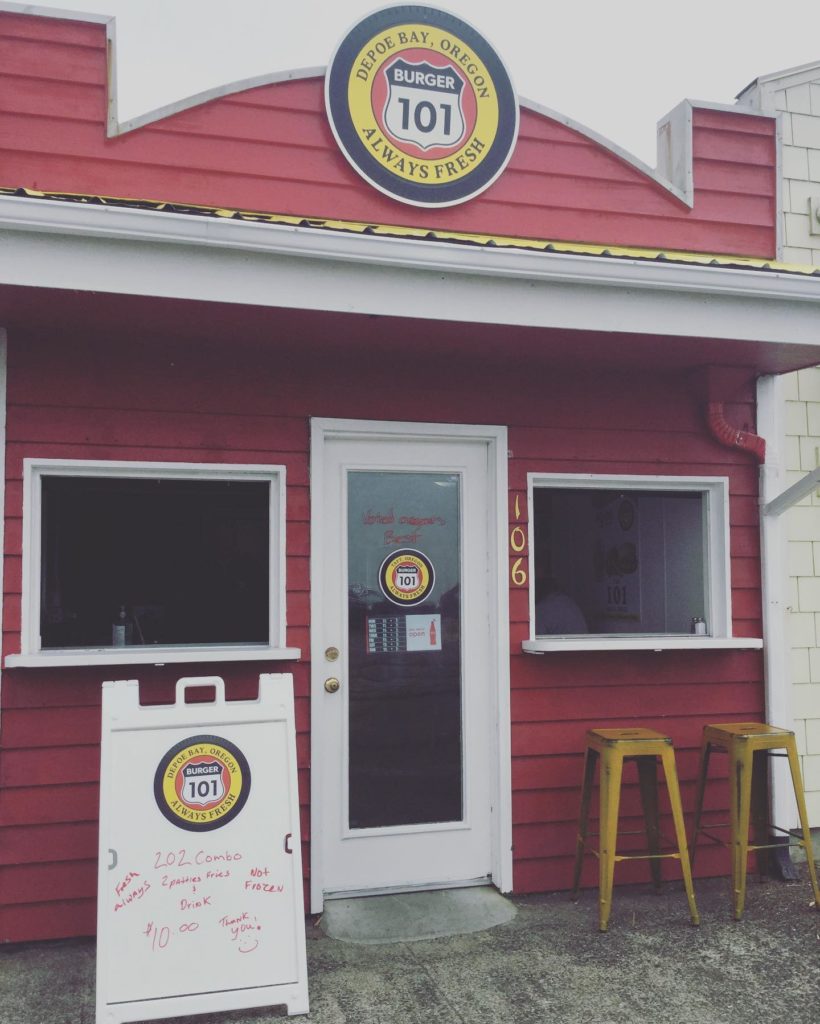 To place an order by phone, simply call: 541-418-2305 
Address: 5045 South Highway 101, Lincoln City, OR 97367
Also, check out their new location in Depoe Bay at 106 Oregon Coast Hwy.
Facebook: Burger 101 and Steak