"The Breitenbush Hot Springs is a getaway that is sure to please anyone who's looking to escape for the weekend in Oregon" is how we opened a popular 2016 article on the Breitenbush Hot Springs Resort.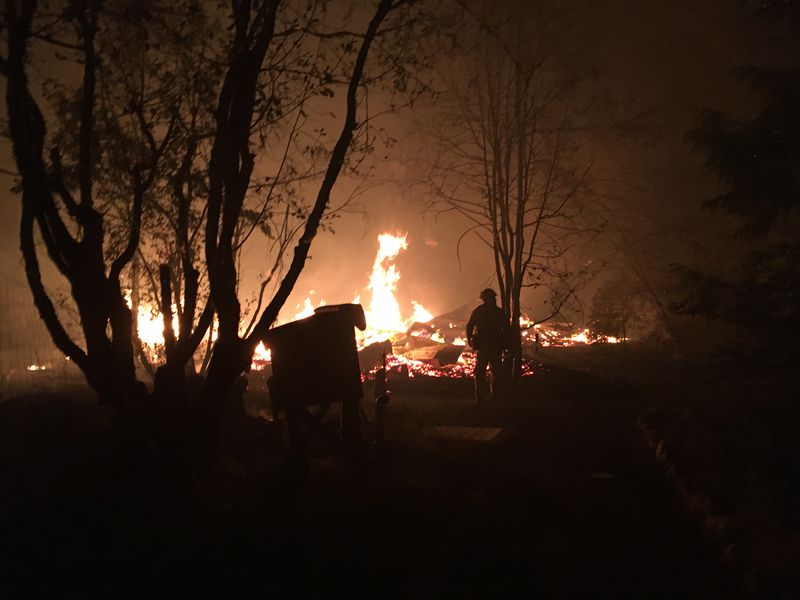 Breitenbush Hot Springs in Oregon
Enter 2020's devastating fire season, when the resort lost half of its buildings, including guest cottages, the sanctuary and healing arts buildings, some staff housing, and several workshops. The Willamette National Forest Lionshead fire raged around Breitenbush, taking much of the lush wooded area with it, but the resort has reemerged in 2021, undaunted.
"Change we must, to live again," states Breitenbush's website. "It is our current theme song and each day we rise to this new occasion. The devastation left behind from the fires has awarded us the opportunity to rediscover who we can become next. We've lost all of our guest cabins, and quite a few of our outbuildings, including our beloved Sanctuary."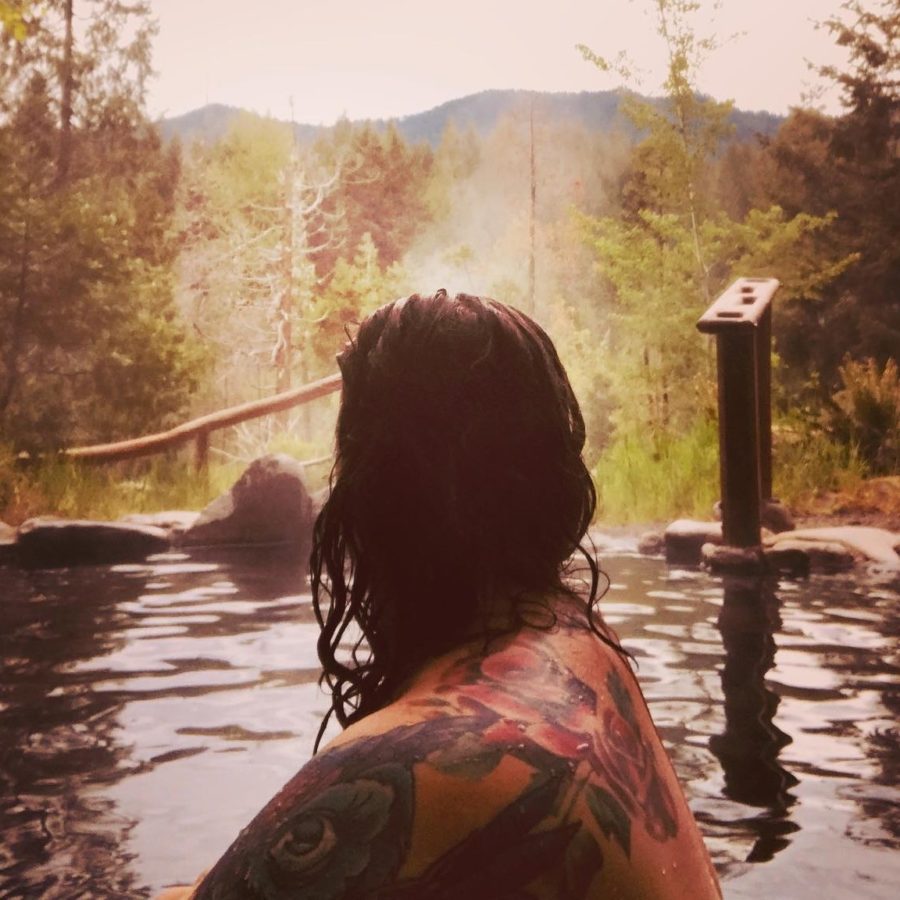 The historic 1920s lodge, commercial kitchen, office buildings, and critical infrastructure all thankfully survived the blaze.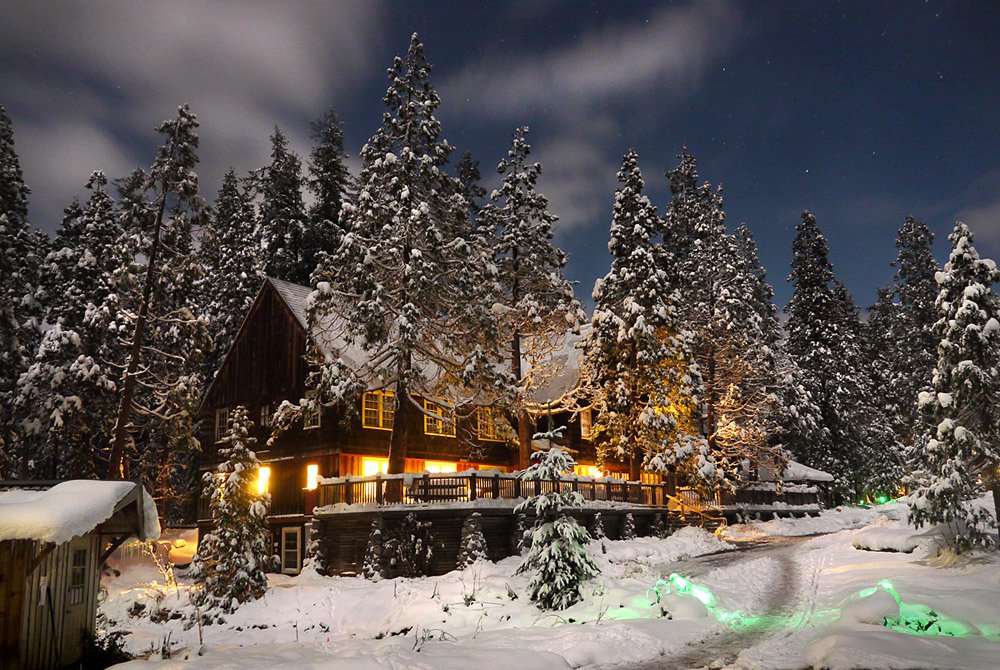 Breitenbush Hot Springs Has A Rich Oregon History
Breitenbush is the largest thermal spring area in the Oregon Cascades, and Native Americans traveled hundreds of miles to visit the mineral-filled springs for medicinal and spiritual purposes. The Breintebush River is an 11-mile tributary of the North Santiam River, flowing into the beautiful Mount Jefferson Wilderness.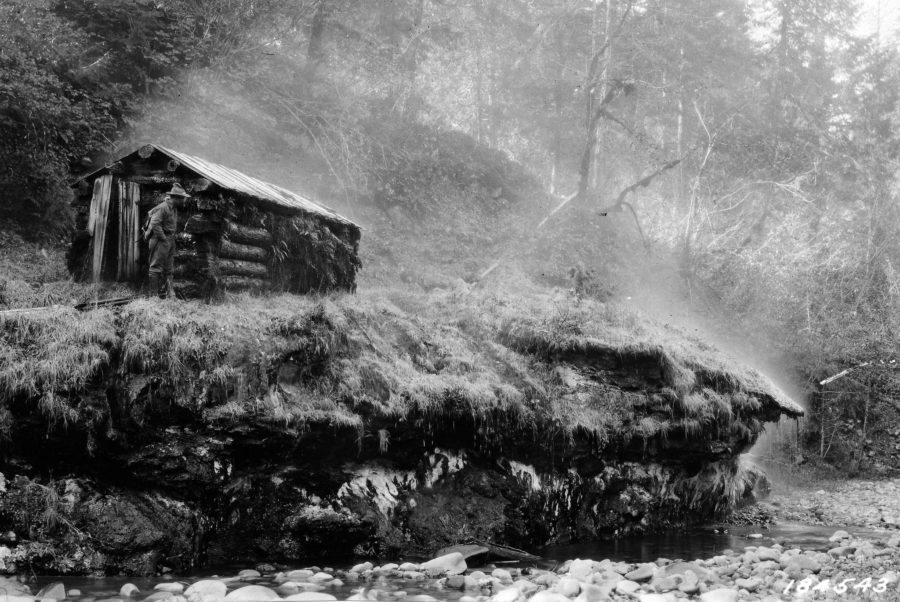 In the 1840s, the first white person to visit was fur-trapper and explorer John Breitenbush, the river's namesake. By 1897, the fame of the hot springs had spread and pack trains were bringing tourists to the healing pools. In 1981 the Breitenbush Retreat Center opened to the public, offering a holistic and spiritual place to unwind and just BE.
How Does Breitenbush Look Today?
In some places it is unrecognizable. In other areas, you'll feel all of the warmth of what you remembered if you were a guest here before the fires. There is also a lot of activity. Some areas that were once dense forests are now becoming lush meadows as the land continues to heal. Ferns are growing, successive wildflowers are blooming, the birds are singing their harmonies, and the deer are grazing. Their home was damaged too, and they are also adapting.
The folks at Brietenbust Hot Springs take a cue from nature and remind themselves of the law of impermanence, or constant change.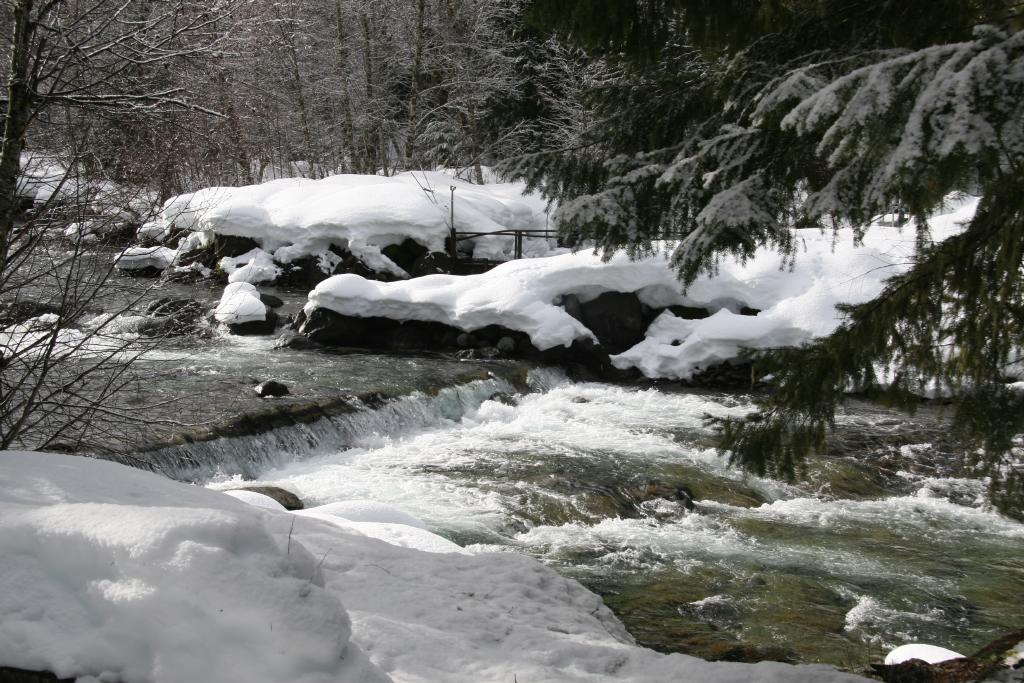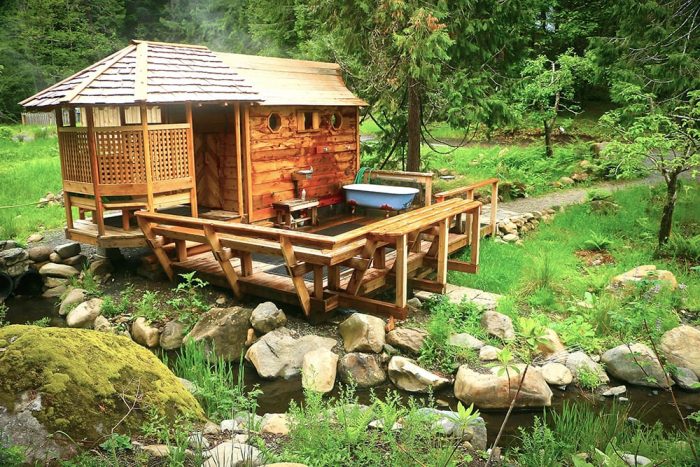 What To Expect When You Stay At Breitenbush Hot Springs Resort
The resort is completely off-grid, meaning that coming to Breitenbush brings with it a "digital detox". No WiFi or cell service is to be found here.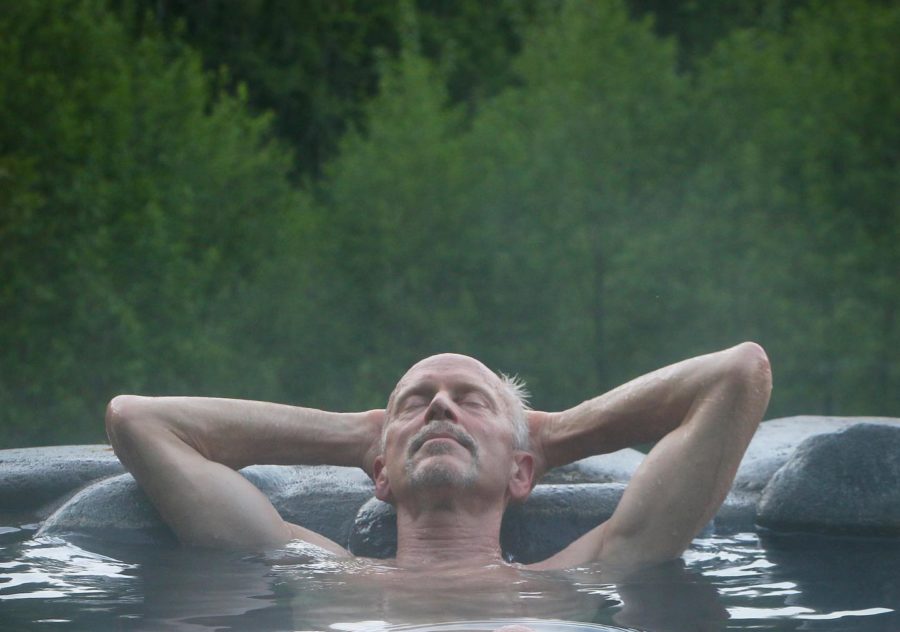 They've added a series of new platform "glamping" tents, which staff calls the Aviary. They are also currently working on adding more winter accommodations inside the Lodge and converting other structures into winter guest housing.
Meals are (and have always been) delicious organic and fully vegetarian dishes.
Although some activities have been moved to new areas, Breitenbush continues to offer classes and workshops in meditation and yoga.
Breitenbush has offered Daily Well Being classes for over 30 years.
Three natural meadow soaking pools lined with smooth river rocks offering beautiful mountain views.
Ten clawfoot tubs for individual or couples' use.
A cedar cabin with a steam sauna.
Clothing-optional bathing.
Licensed massage therapists for relaxing and healing sessions.
A meditative walking labyrinth.
Live music on occasion (free to the public).
A fully substance-free environment. No drugs or alcohol are allowed.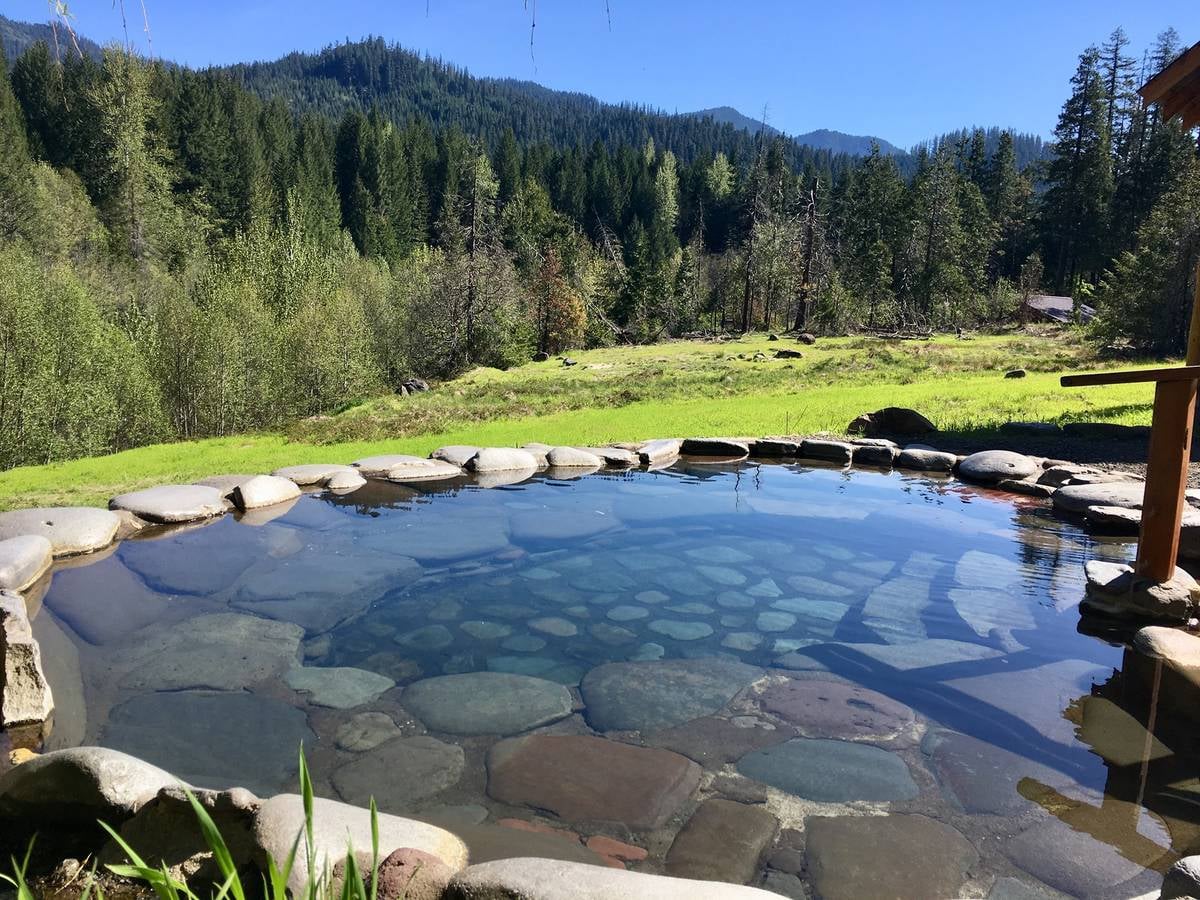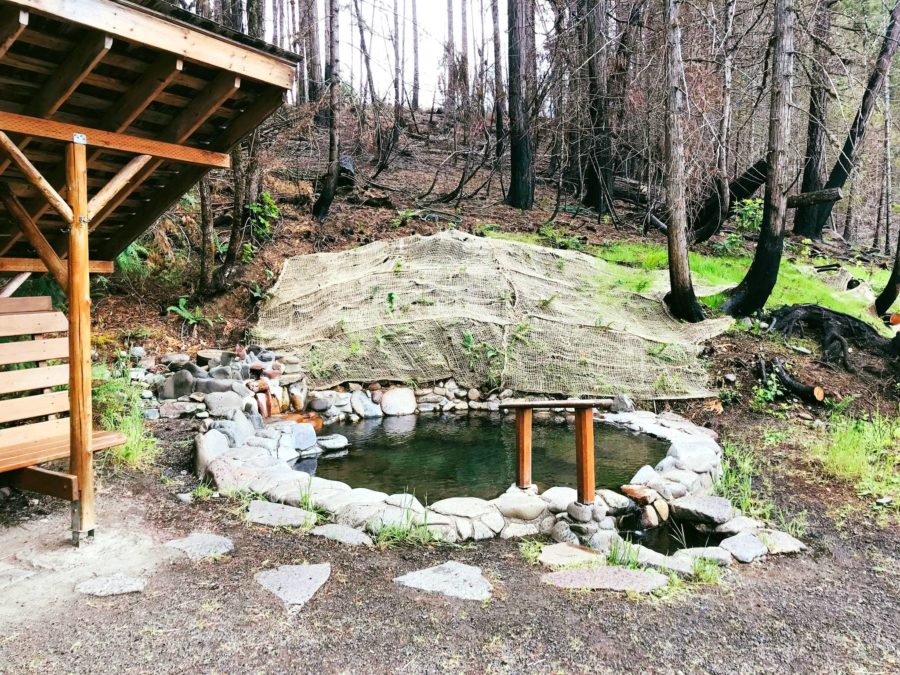 Reservations Are Required to Enjoy the Resort
Whether you plan on coming to Breitenbush Hot Springs simply for the day or for an extended stay you must make a reservation.
Day Use rates are $35 per adult, $20 ages 5-17, and ages 4 and under are free.
The resort also offers personal retreats. Workshops are shaping up to be back on schedule for 2022, so be sure to subscribe to Breitenbush's newsletter and social media for the latest updates.
Breitenbush Hot Springs Resort Location

53000 Breitenbush Rd SE, Detroit, OR 97342
Phone: (503) 854-3320
Web and Reservations: breitenbush.com
Facebook: facebook.com/Breitenbush-Hot-Springs
Instagram: instagram.com/breitenbush_hot_springs