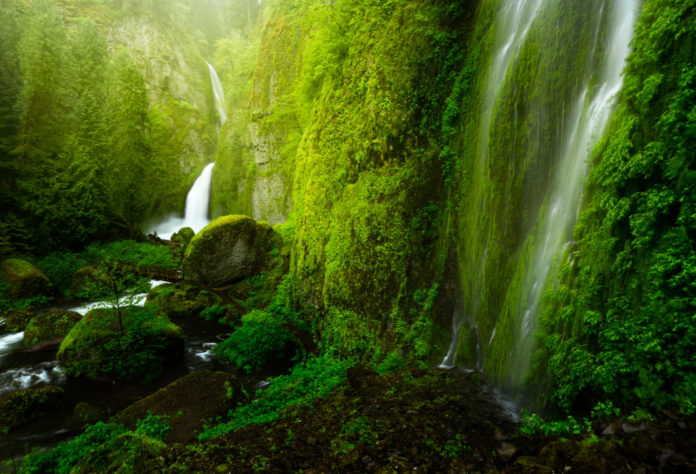 Last updated on November 13th, 2021 at 08:21 am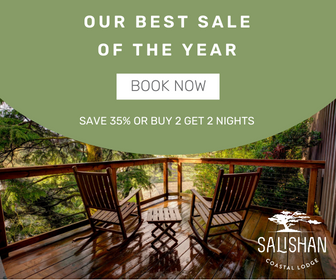 Summer Waterfall Hikes in Oregon
Oregon has hundreds of gorgeous waterfalls to explore and summer is the perfect time to see them.  I can't think of anything better than spending time forest bathing for the day on a wooded trail that ends in a jaw-dropping waterfall, except maybe doing so with a friend.  Here are five beautiful waterfall hikes in Oregon to check out this summer.
Summertime drizzle? No problem. Here are a few more hikes that are perfect for those rainy Oregon afternoons.
1. Wahclella Falls – 2.4 Mile Out And Back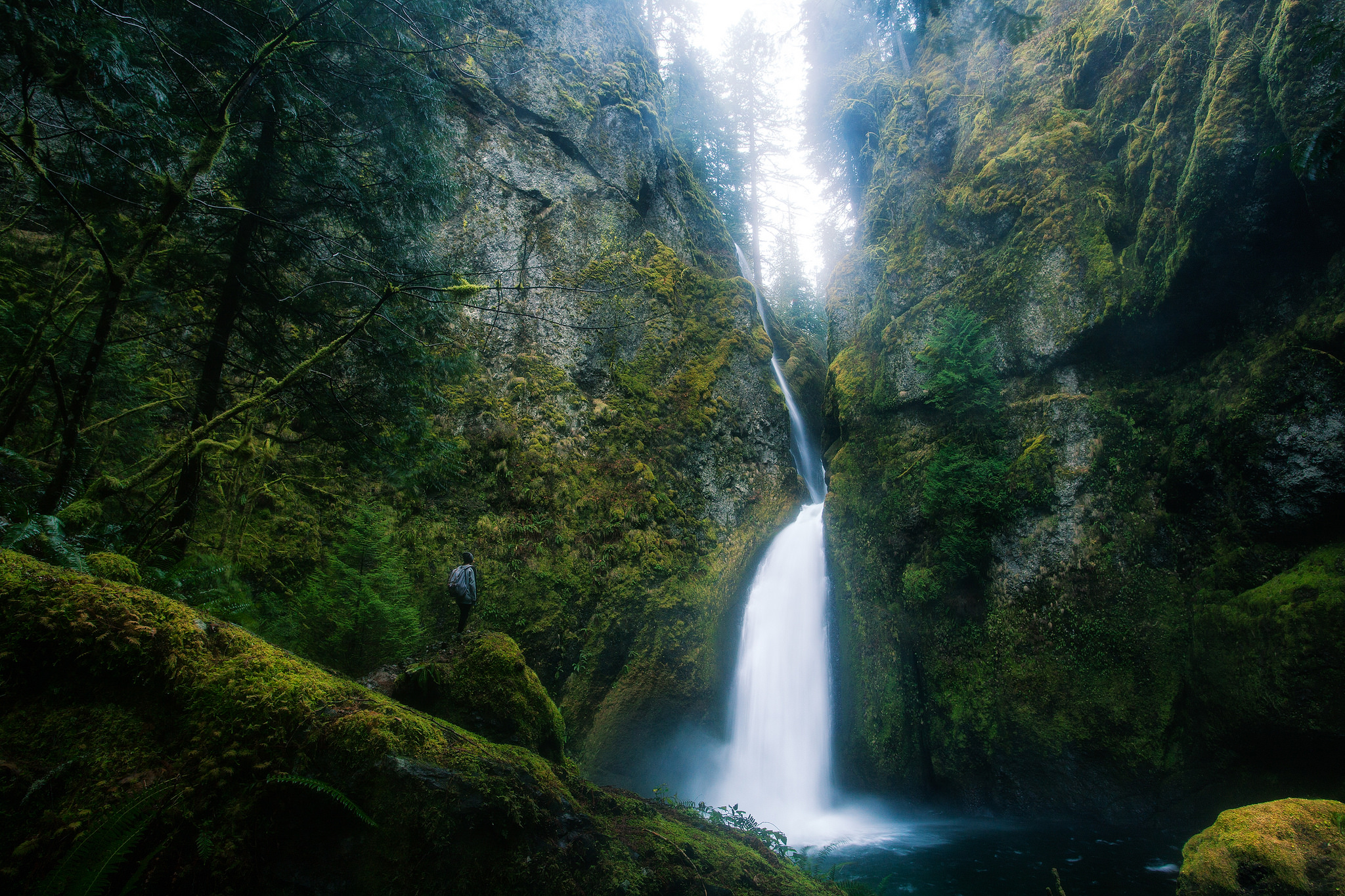 Wahclella Falls is accessed via a 2.4 mile out and back type trail through a pretty slot canyon on the Wahclella Falls Trail #436.  Wahclella is one of the more spectacular falls in the Columbia River Gorge.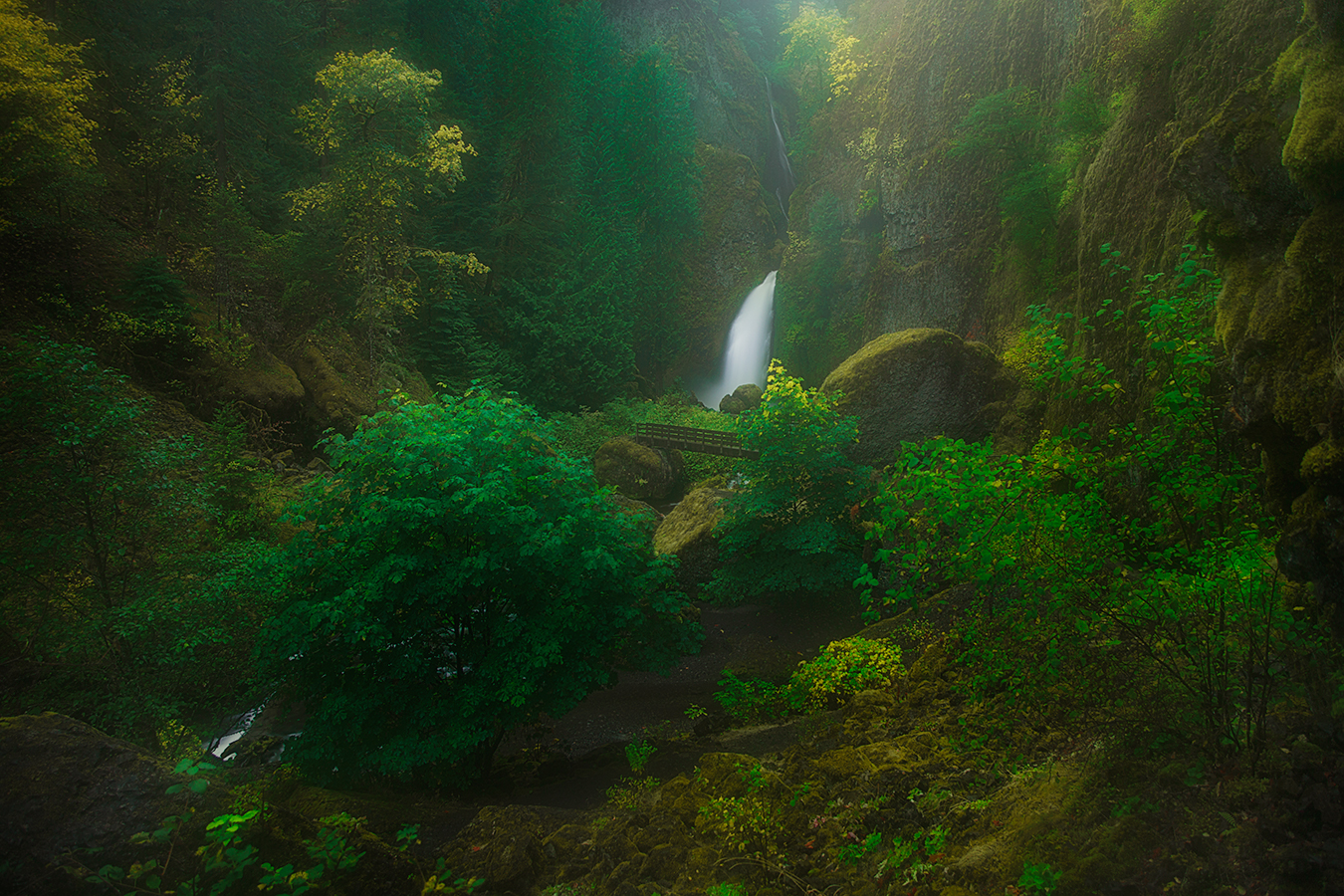 The trail begins at a gated road by Tanner Creek, passes a small intake dam, and goes through a narrow canyon.  Visitors will be amazed at the house-size boulders the trail passes, and the gorgeous falls at the end of the trail.  Learn more about the trail and check the current trail status here.
2. National Creek Falls – .7 Mile Out And Back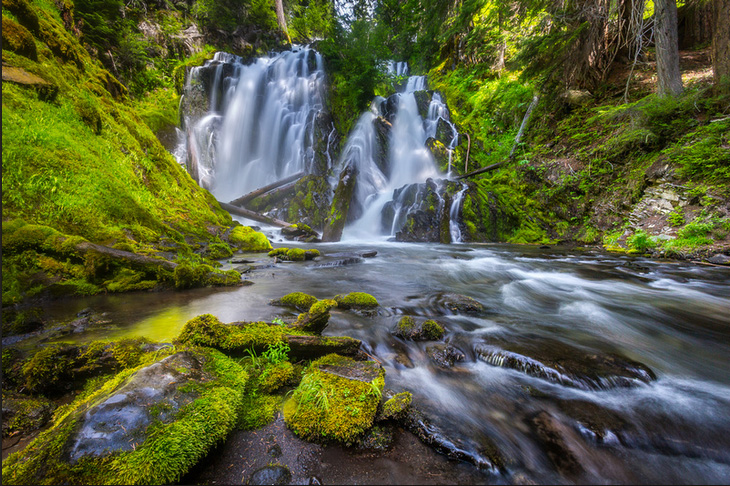 National Creek Falls is about 30 minutes from Crater Lake National Park and is one of many nearby waterfalls.  This .7 mile trail is moderately difficult, though children should be able to navigate it with help.  Some areas can be steep, and as with all hiking trails you should wear sturdy hiking boots or sneakers with good grip and support.  The best time to visit this waterfall is from May to October.
Visitors should not try to cross the logs going across the creek as they are mossy, slippery and wet.  You can get more information on the trail to National Creek Falls here.
3. Fairy Falls – 3.4 Mile Round Trip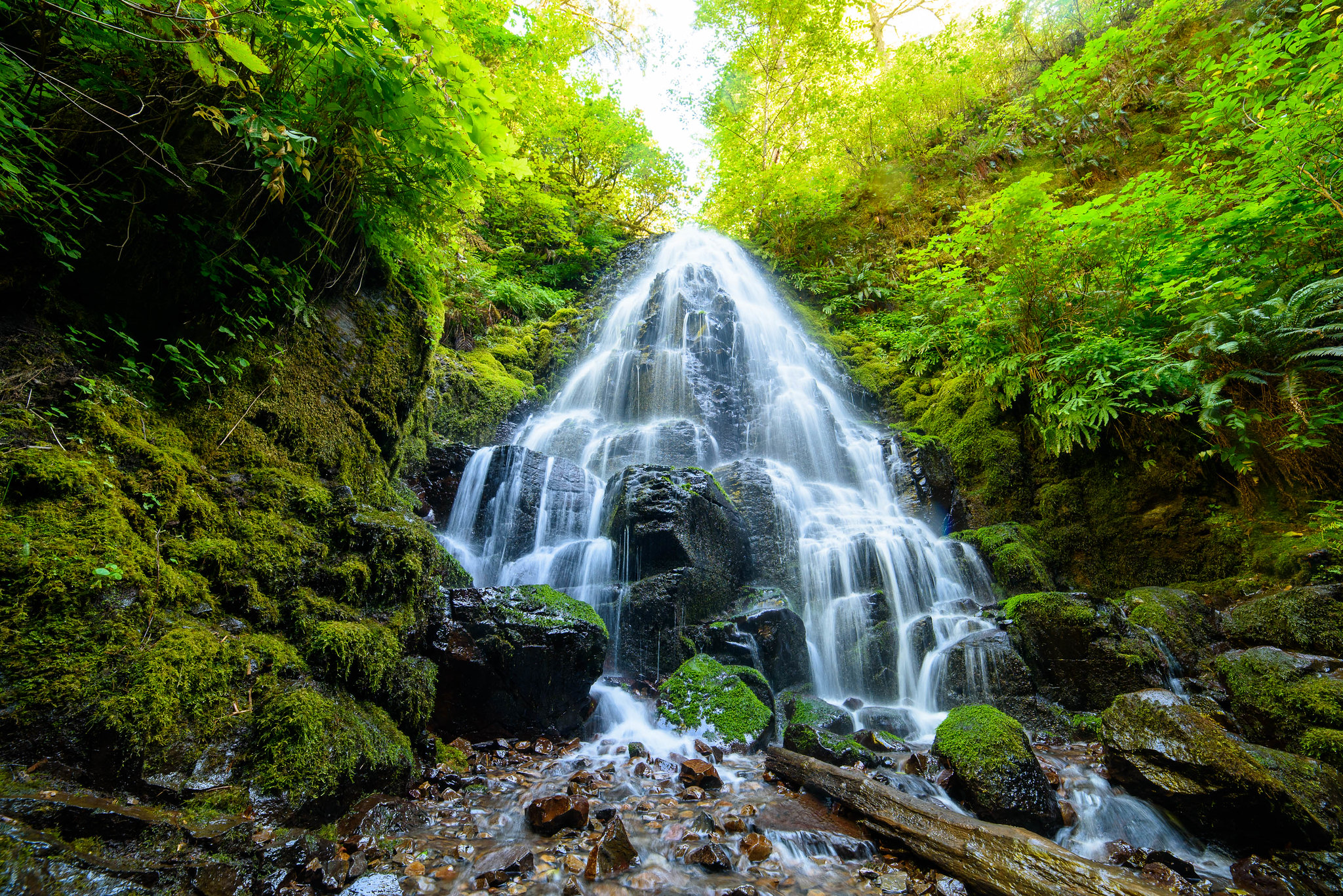 Fairy Falls can be crowded, but this waterfall is so stunning it's worth the trip.  Try to go on a weekday when there will be less people.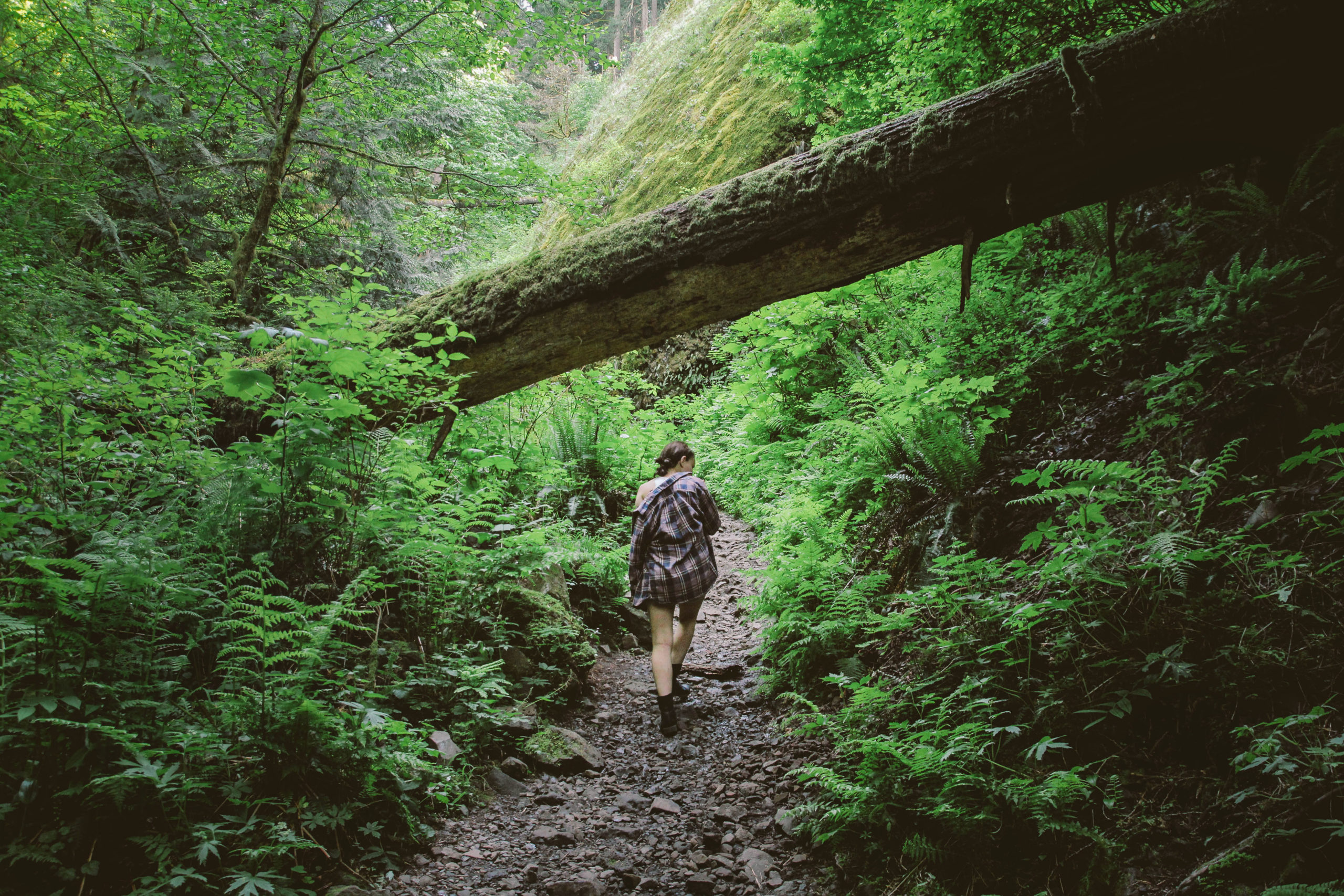 Hikers will start at the Wahkeena Trailhead and go past Wahkeena Falls until they reach Fairy Falls.  You can get more information about this gorgeous waterfall and hike here.
4. Trail Of Ten Falls At Silver Falls State Park – 7.2 Mile Loop
It's impossible to pick just one fall from Silver Falls State Park as the best one.  They're all gorgeous and worth taking the day to explore.  While they're pretty at any time of year, they're especially gorgeous towards the end of summer and start of fall when the leaves begin to change to vivid oranges and yellows.

Silver Falls State Park can get crowded, as this is one of the more popular places to hike and camp in the state, so try going on a weekday and avoiding holidays to avoid the crowds.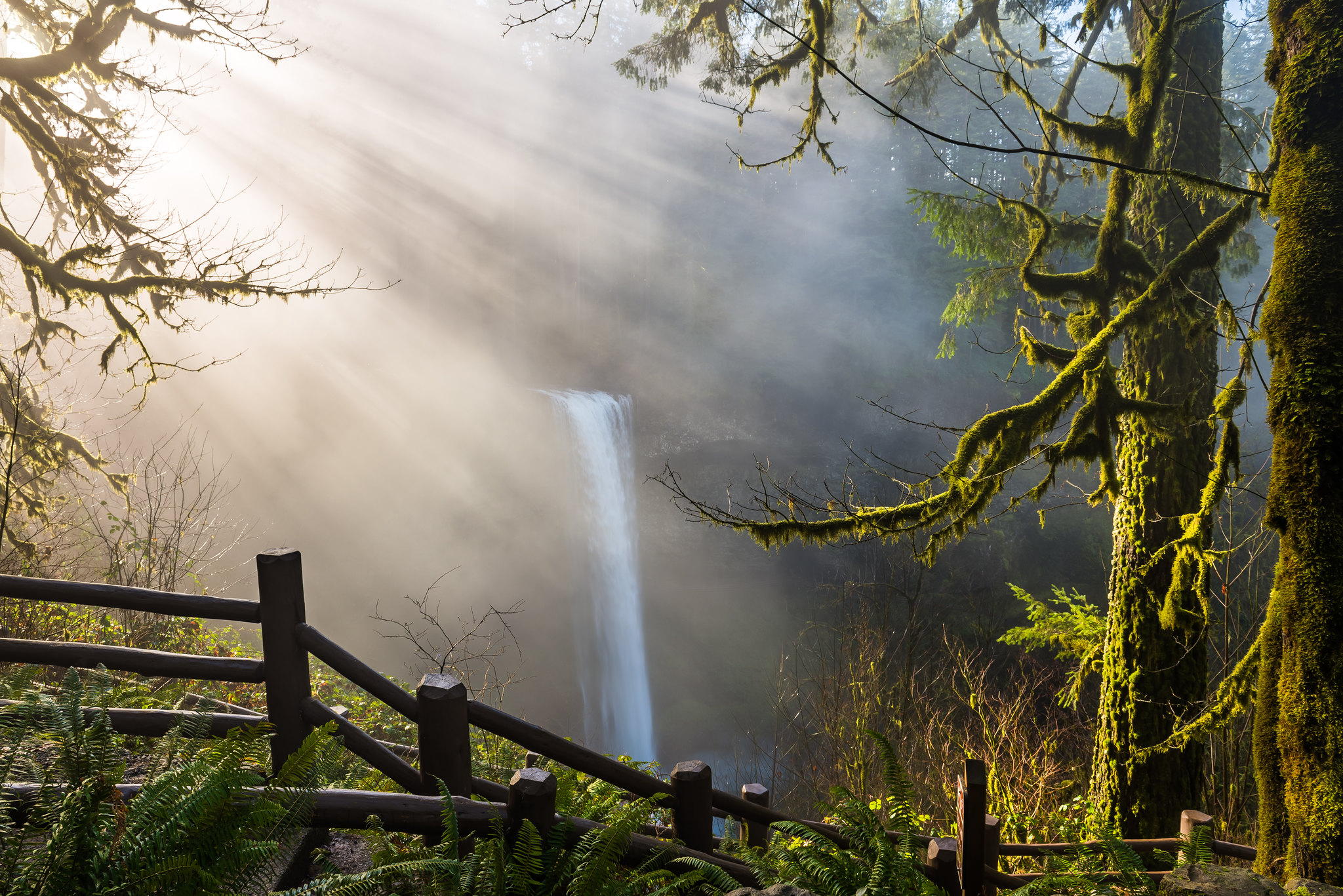 The 7.2 mile loop trail will take you to ten stunning waterfalls, several of which you can walk behind.  Get more information about Silver Falls State Park and the Trail Of Ten Falls here.
5. Chush Falls Near Sisters Oregon – 5 Miles Round Trip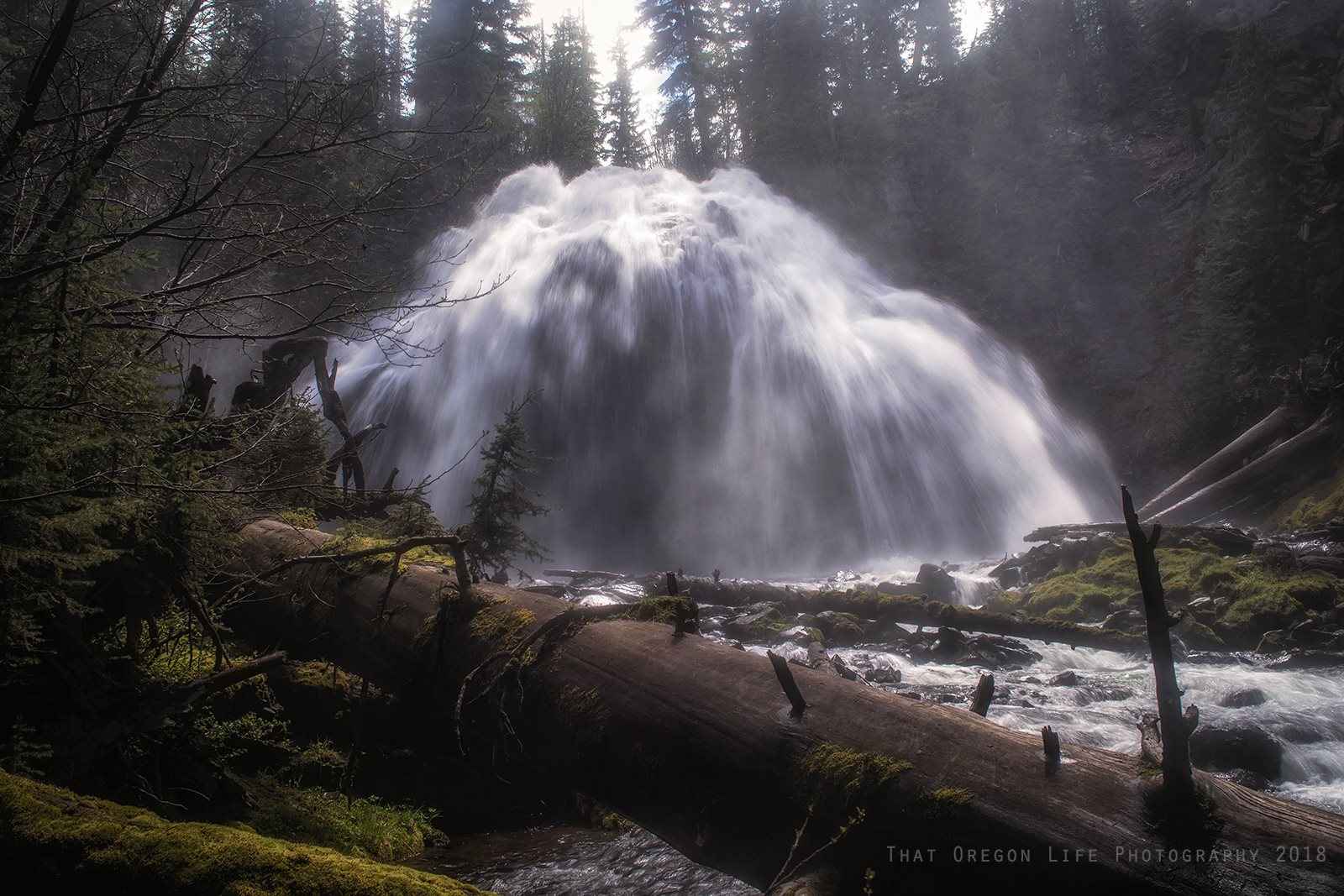 This 5-mile round trip trail is best taken from June to October.  To avoid people try going early in the morning before 9 am.  The trail will lead you through an eerie burnt forest and ends at a grand waterfall.  It's easy to see why Chush Falls is a local favorite, and is a perfect day trip if you're spending time in Bend or Sisters.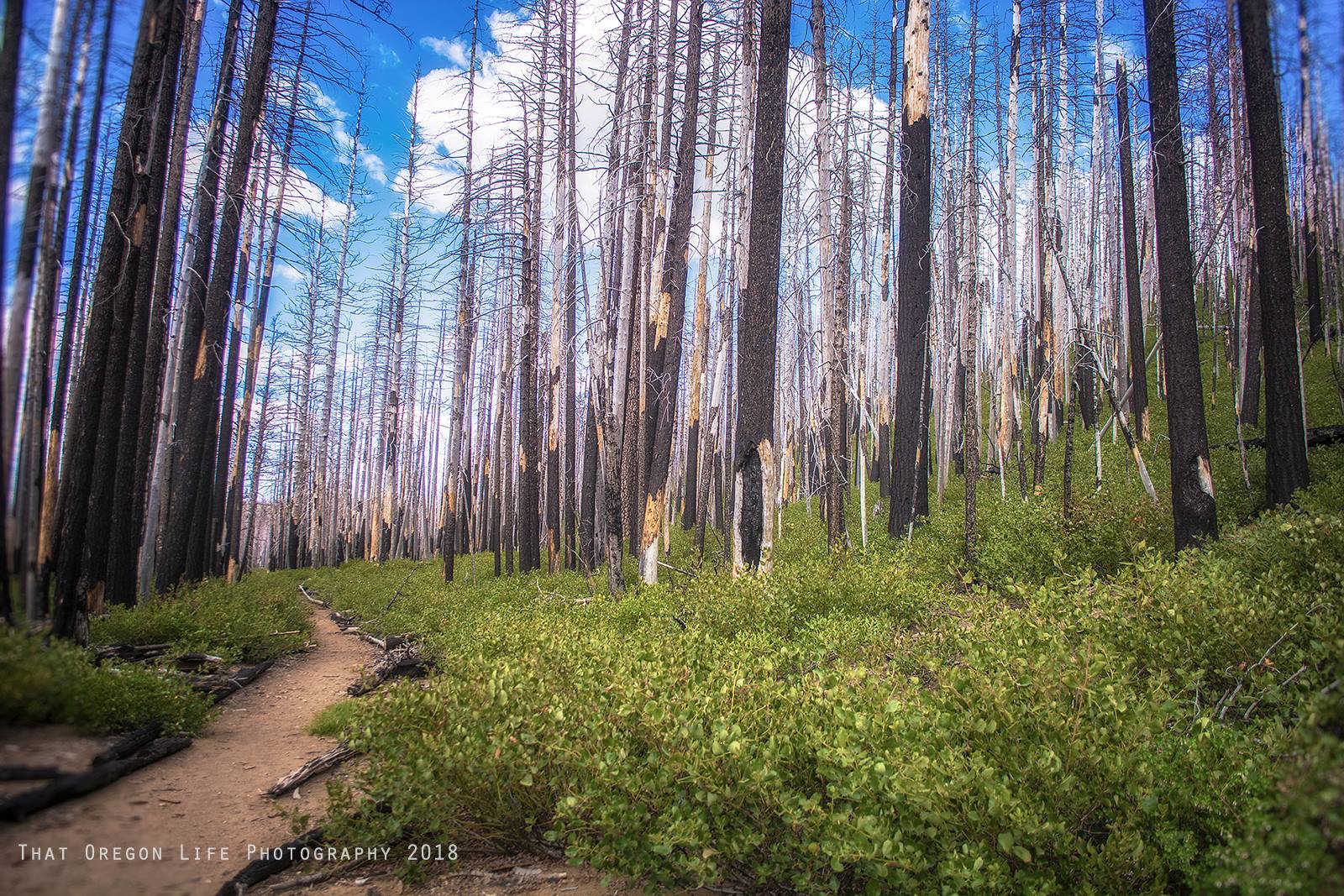 You can get detailed instructions on how to get to this trail, and hiking the trail here.
Tips For Visiting Waterfall Hikes in Oregon This Summer
Oregon has so many waterfalls to explore it could take you years to see them all.  It would be nice if the state kept them open to visitors and if visitors kept them natural so they're still around for when you decide to visit.  In order for this to happen, all visitors to our state's gorgeous waterfalls need to play their part by following the 7 principles of Leave No Trace.
Here are a few other tips for visiting waterfalls in Oregon:
Go early on a weekday when it will be less crowded.
Let someone know where you'll be and when you plan to return.
Take a friend to enjoy the falls with.
Bring your camera and pack a lunch and plenty of water.
Prepare for inclement weather.
Research the trails you plan to take, and be sure the trail is open before you travel to your destination.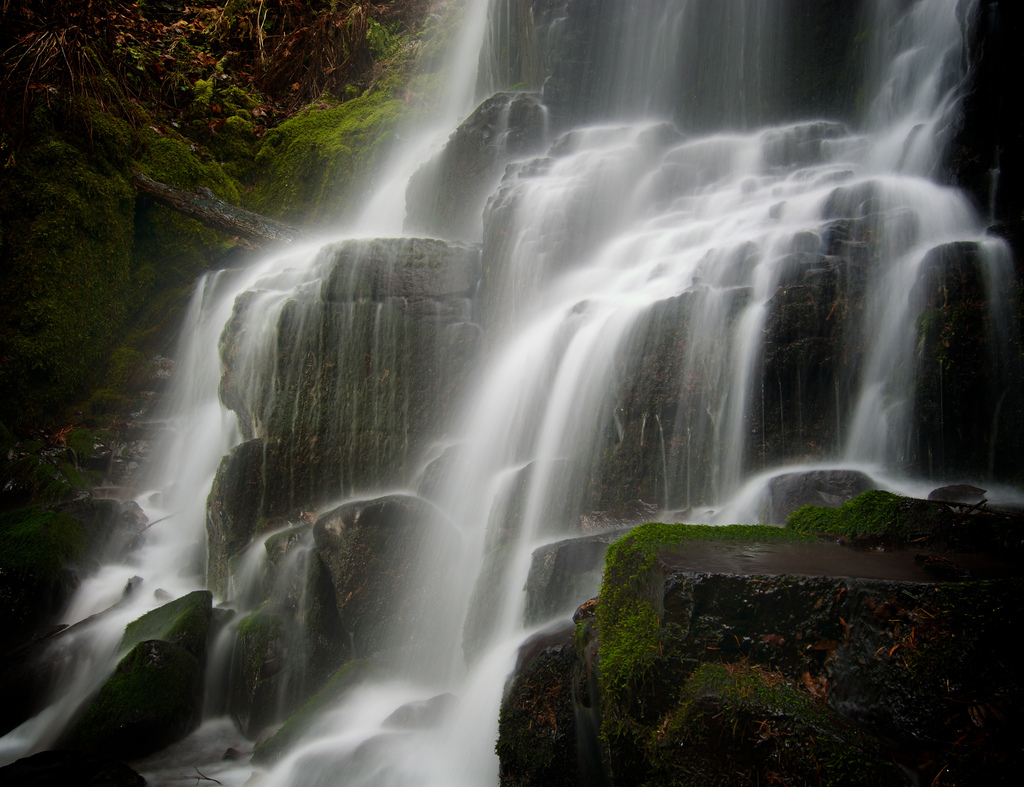 Please note:  Some of the waterfalls, trails, and wilderness areas mentioned in this article require a parking fee, day-use pass, recreation pass, or wilderness permits.  Research each trail before deciding to visit.  Hiking and exploring nature are at-your-own-risk activities.
Have you been to any of these waterfall hikes in Oregon?  Share your photos of these falls with us in a comment and tag the friends you want to go on a waterfall hike with!