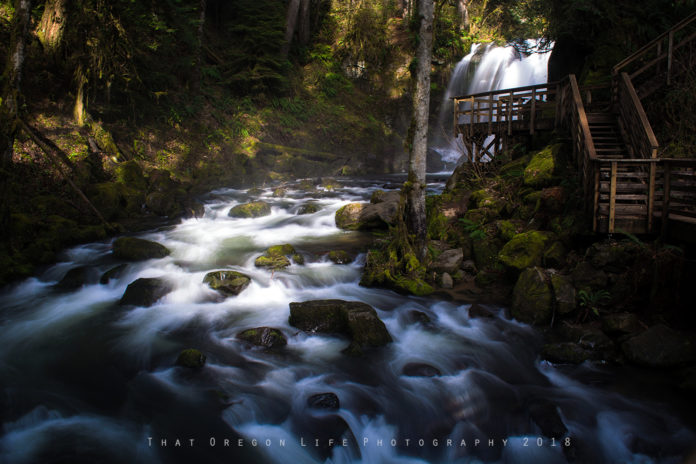 With so many glorious waterfalls in Oregon, it can be hard to choose from. But if you are looking for one that's fairly easy to hike, look no further than the McDowell Creek Falls Loop. During the warmer season, it's also a great place to dip your feet in and cool off.
Located in the Willamette Valley, the McDowell Creek Falls Loop is a picturesque 1.8-mile hike that takes visitors through lush forests and alongside a babbling creek. The trail features four stunning waterfalls, each with their own unique charm, including Royal Terrace Falls, Majestic Falls, Lower McDowell Falls, and Upper McDowell Falls.
The sound of rushing water and the scent of fresh pine fills the air as visitors make their way along the trail, which is relatively easy and suitable for hikers of all skill levels. With its accessibility and natural beauty, it's no wonder the McDowell Creek Falls Loop is a favorite spot among locals and visitors alike.
McDowell Creek Falls Loop Features 3 Waterfalls
I have hiked this one a few times now, and I love it more every time I go. This fun hike is sure to impress, and is perfect for the little ones too.
RELATED: 23 Must See Waterfall Hikes Oregon You Can't Miss
Sign up for monthly emails full of local travel inspiration and fun trip ideas. In each newsletter we'll share upcoming events, new things to do, hot dining spots and great travel ideas.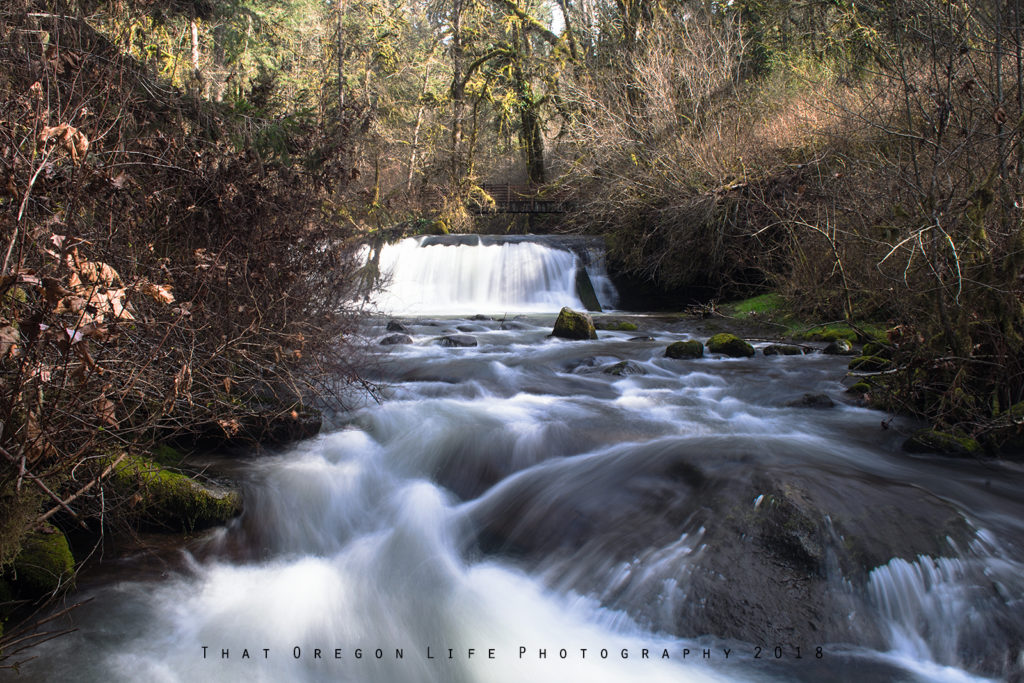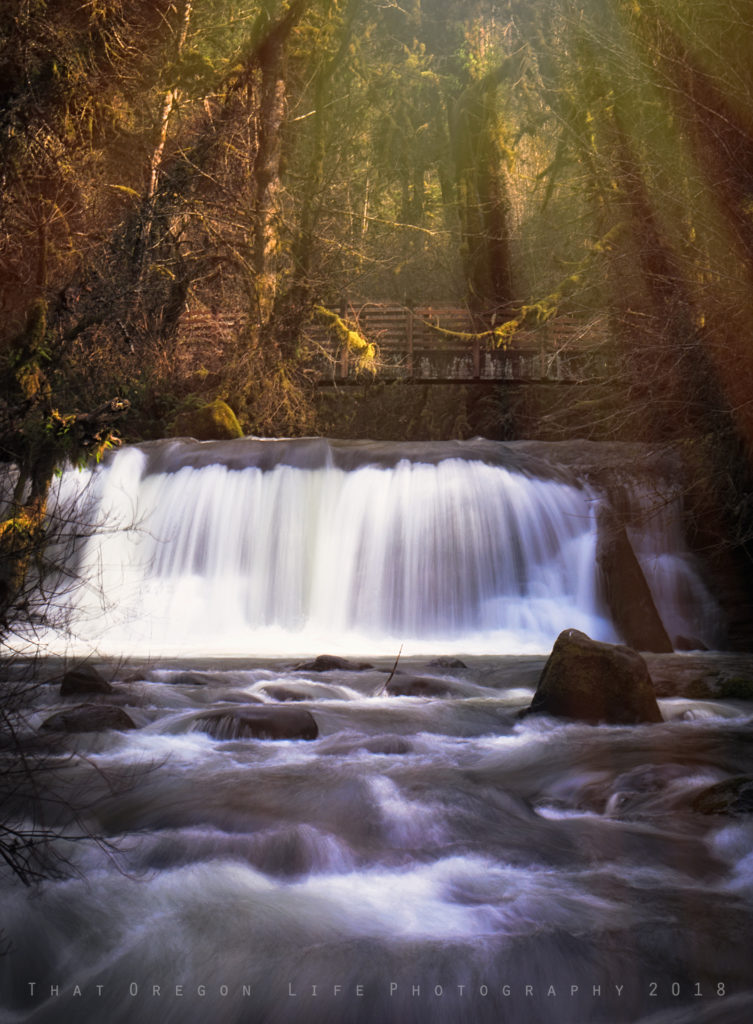 You will hear the falls upon arriving at the first parking lot. Royal Terrace is a triple-decker cascade dropping around 119 feet.
The mist from the falls gently sprays on your face as you make your way towards the viewing platform, which offers a stunning panoramic view of the waterfall. The lush greenery surrounding the falls adds to the beauty of the scene, creating a picture-perfect moment for visitors.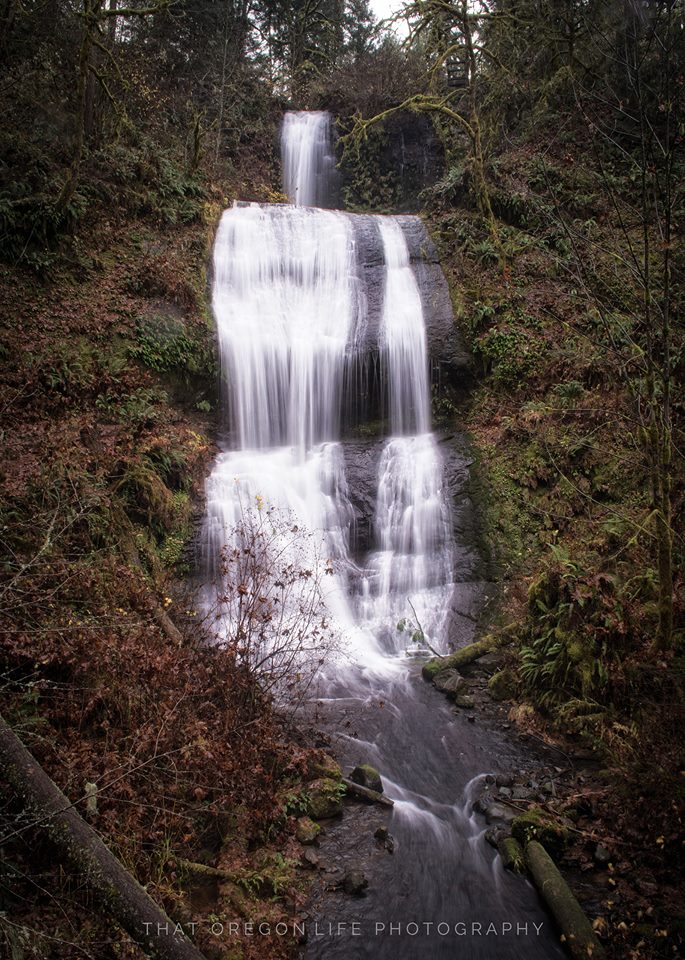 After Lower McDowell Falls and Royal Terrace Falls, you will cross a gravel road which will take you to the 40-foot Majestic Falls and a stunning pool at its base. The Lower McDowell Falls, a smaller but equally charming waterfall, is located just a short walk from Majestic Falls. Finally, the Upper McDowell Falls awaits, a 25-foot drop surrounded by towering trees and lush vegetation. Each waterfall has its own unique charm, providing visitors with a memorable and picturesque experience of the natural beauty of Oregon.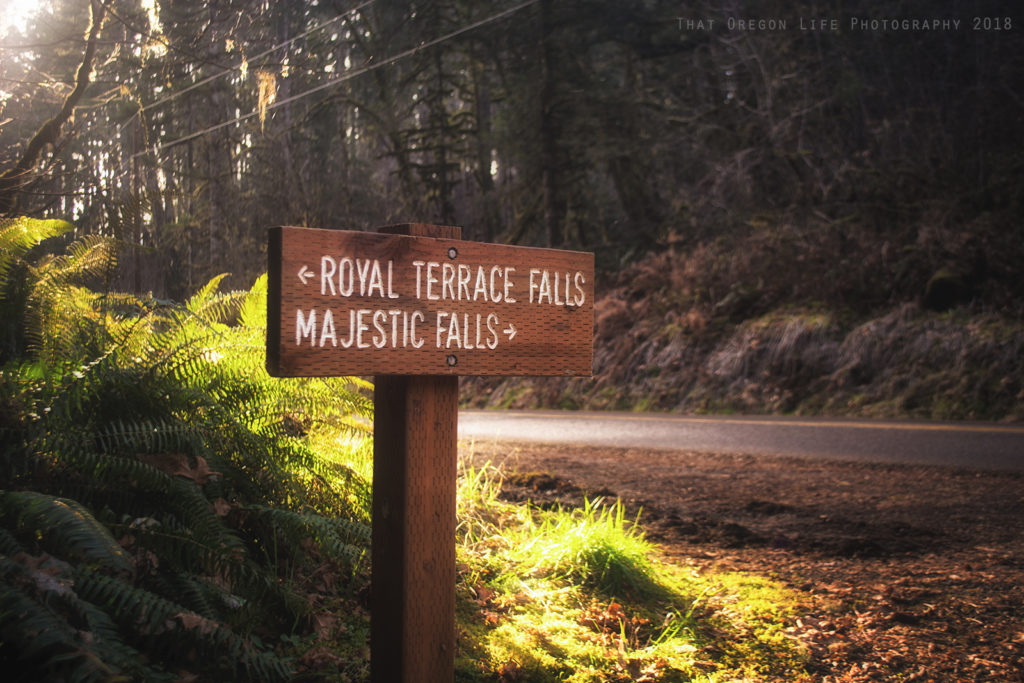 The wooden bridges you will cross to get here are pretty freaking awesome too.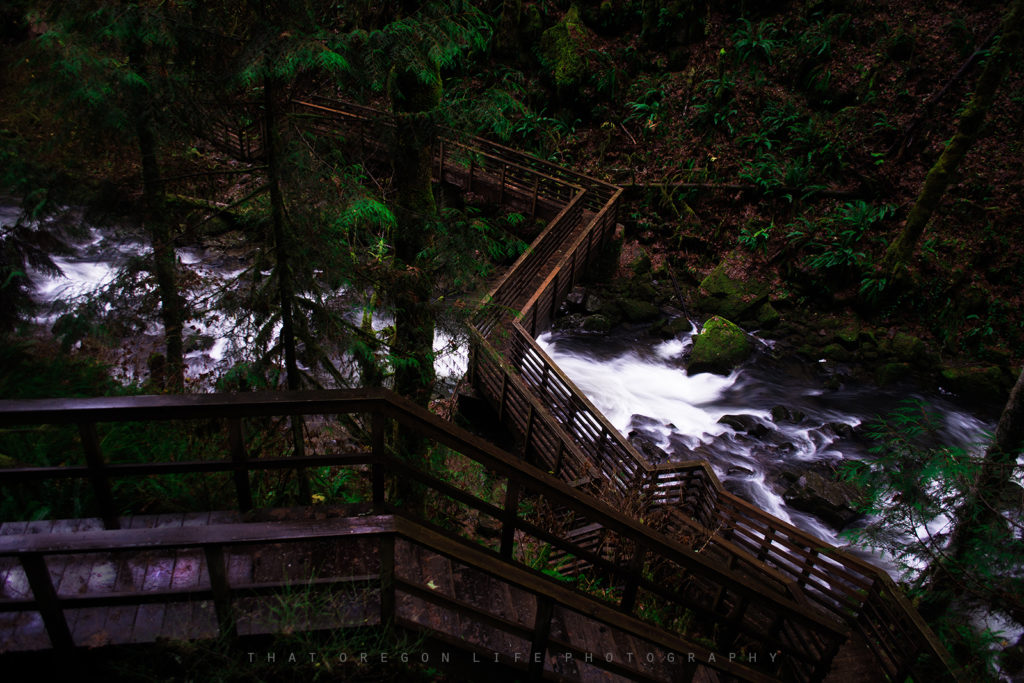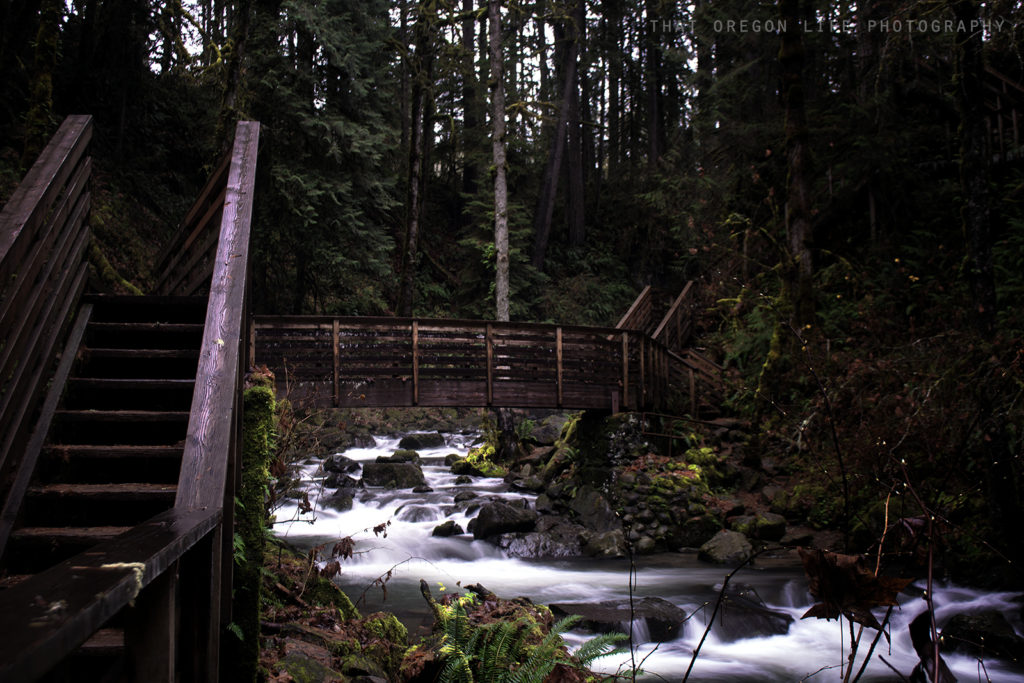 So if you're looking for a less crowded hike, McDowell Creek Falls Loop is the perfect place to getaway. Your furry friends are also welcome, as long as you put them on a leash. Don't worry about the day-use fee, as you don't have to pay to park here.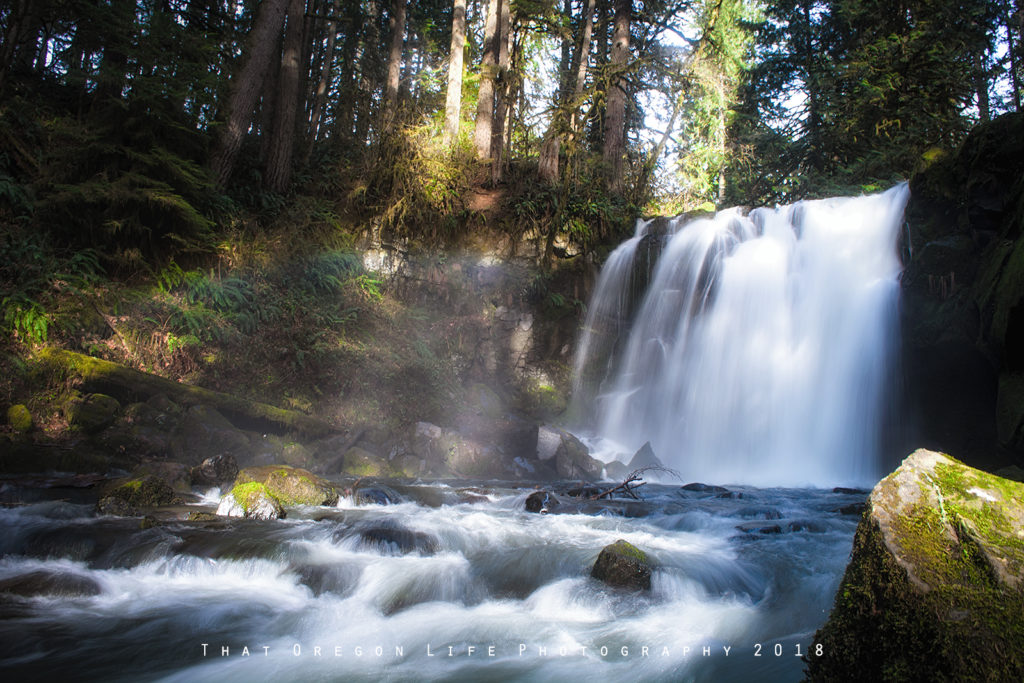 Directions
GPS coordinates Lat: 44.46389 Long: -122.68278
Exit off I-5 in Albany onto Highway 20 and proceed for approximately 20 miles to McDowell Creek Road and turn left, follow McDowell Creek Road - watching for signs for the park - for about 6 ½ miles, to the first of three parking areas within the park.
Alternatively, westbounders can proceed as follows to avoid backtracking. Turn off Highway 20 at Quartzville Road # 11, about 7 miles west of Sweet Home, and proceed 1 mile across the Foster Reservoir, head left on North River Drive for about 1/3 of a mile, then right onto Sunnyside Drive. Follow Sunnyside, which becomes McDowell Creek Road, after 2 ½ miles, for about 6 miles to the lower parking area.
We hope you enjoyed this article, and it helped inspire your next adventure! Hit the link here to read about more waterfalls near Eugene.