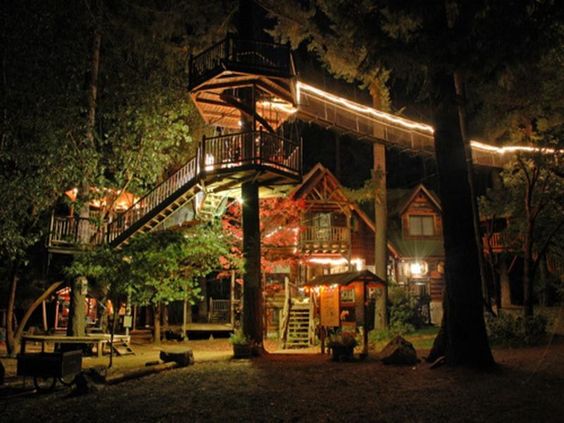 With warm weather right around the corner, many are looking to get out and explore new places. If you're tired of staying at the same resorts, bed & breakfasts, and hotels it's time to check out this treehouse hotel in Oregon! This 'treesort' is the perfect unique getaway for couples, friends, and family. The beaver state is known for its abundance of trees, so what better place to stay in Oregon than in a treehouse?
Bring Out Your Inner Child at This Unique Oregon Treehouse Resort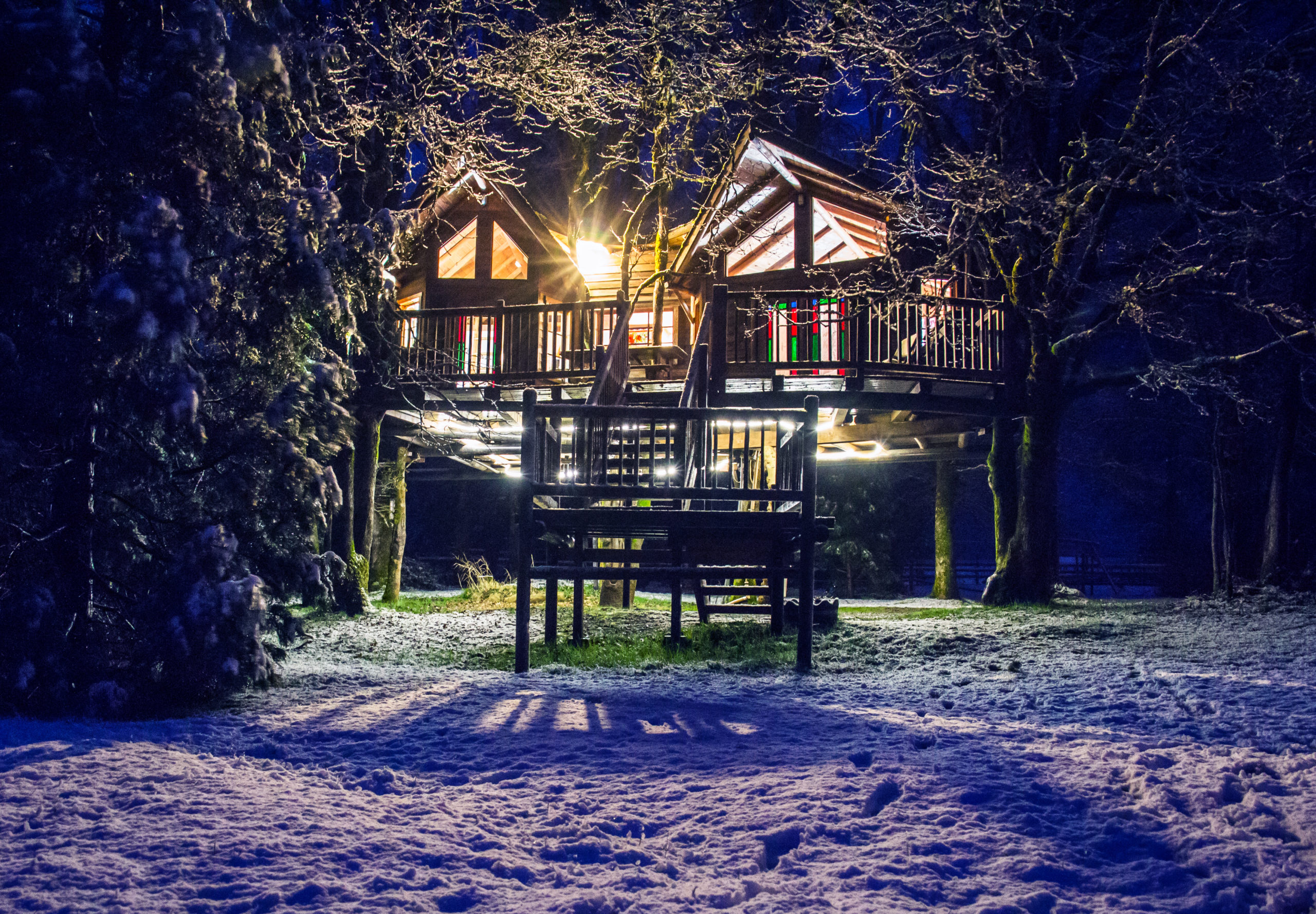 Who didn't want a treehouse as a kid? At Out 'N' About Treesort you and your family can live out that dream by staying in the Majestree, a 47 foot tall treehouse accessed by stairs and two suspension bridges, or The Swiss Family Complex, which is two separate treehouses connected by a swinging bridge! These are just two treehouses at the treesort; there are all kinds of interesting treehouses to choose from during your stay.
The treehouses have beds, bedding, electricity and some have bathrooms, all in a rustic location close to Cave Junction Oregon. This is the original Treehouse Treesort and has the world's largest concentration of treehouses.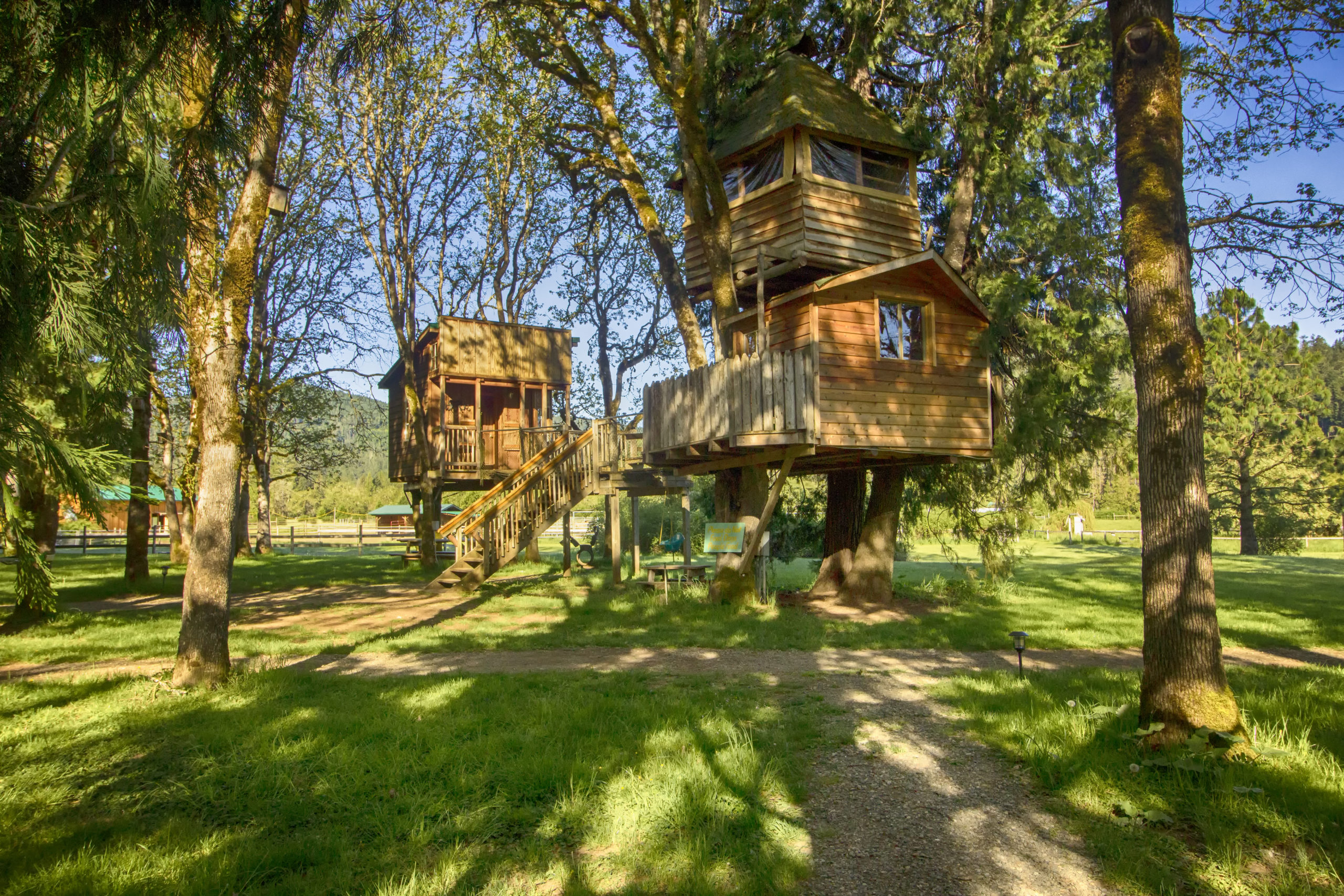 Out 'N' About has so many things to do during your stay that you may not want to leave. There's over a mile of ziplines, the Tarzan rope swing, a freshwater swimming pool, horseback riding, and good wildlife viewing. Let's not forget the trees and the unique houses built in them, which are the star of the show for this treehouse resort.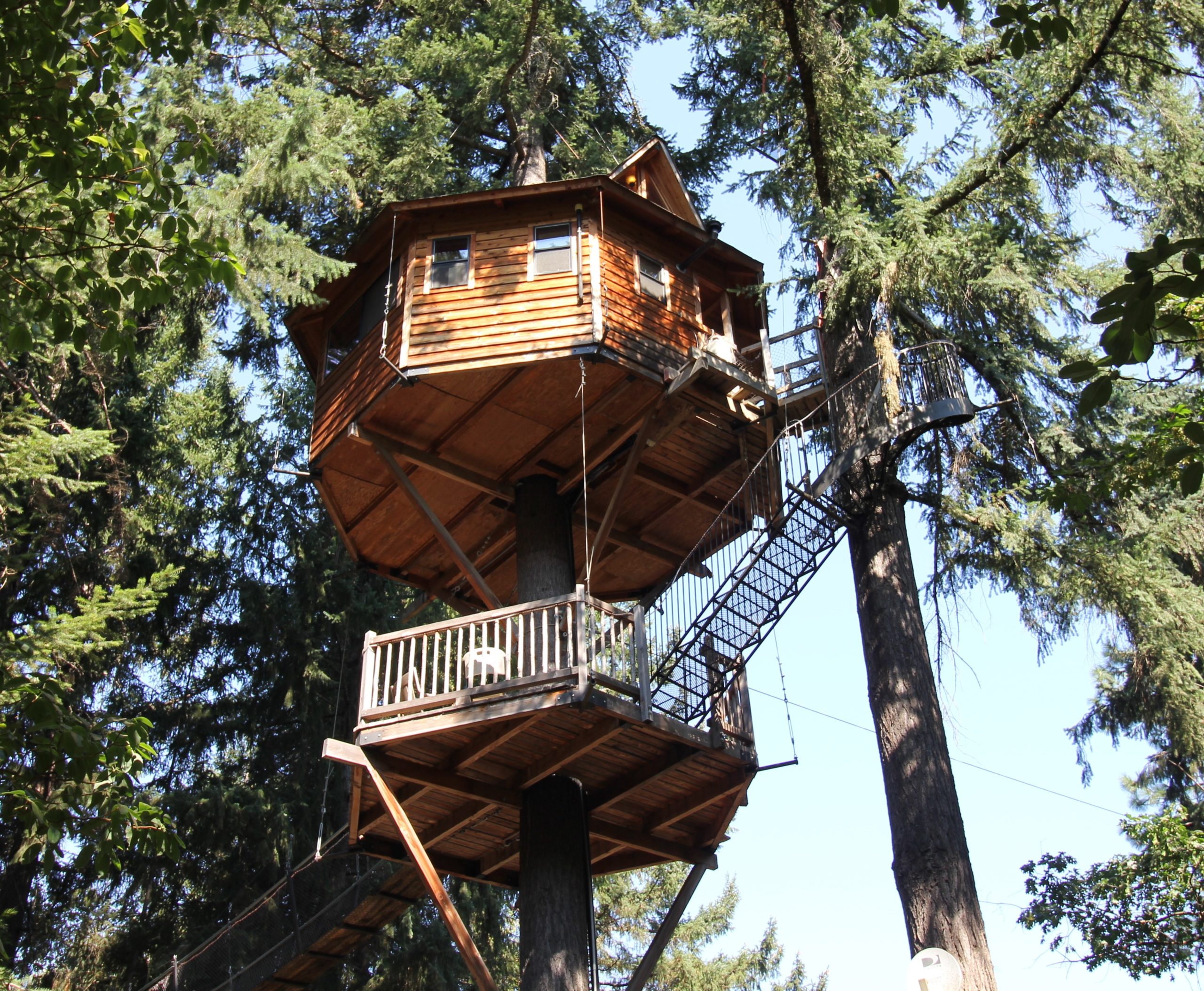 There's also an abundance of adventures to be had nearby, such as the stunning Oregon Caves National Monument, the Redwoods National Forest, and great trails for hiking and biking. Rafting and fishing are also popular in the area.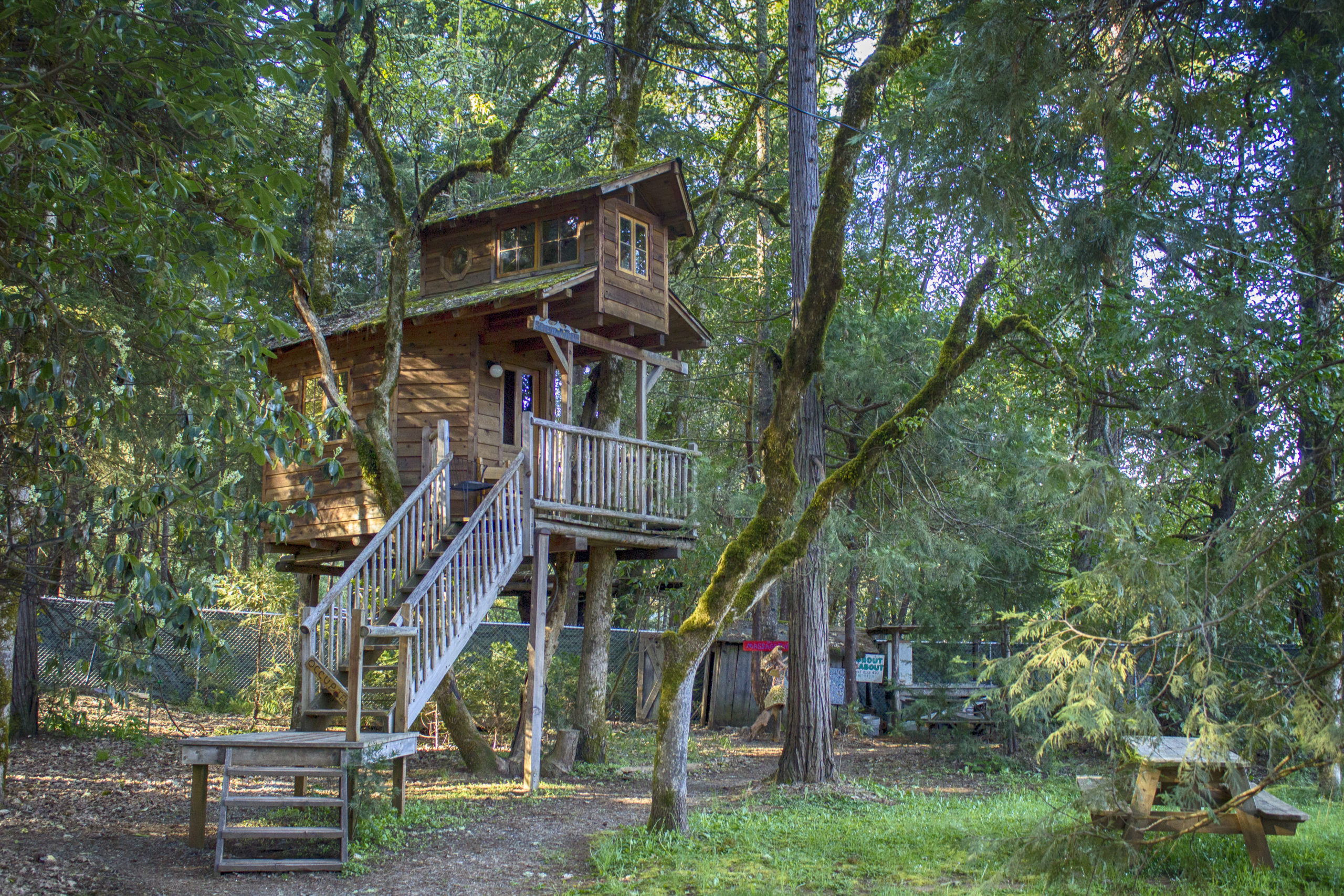 What a great way to get away from city life and reconnect with nature and your family! There are TV's and Wifi available, but only in the main lodge, so guests can focus on nature and loved ones.
The Spirit Of Oregon – How The Oregon Treehouse Resort Came About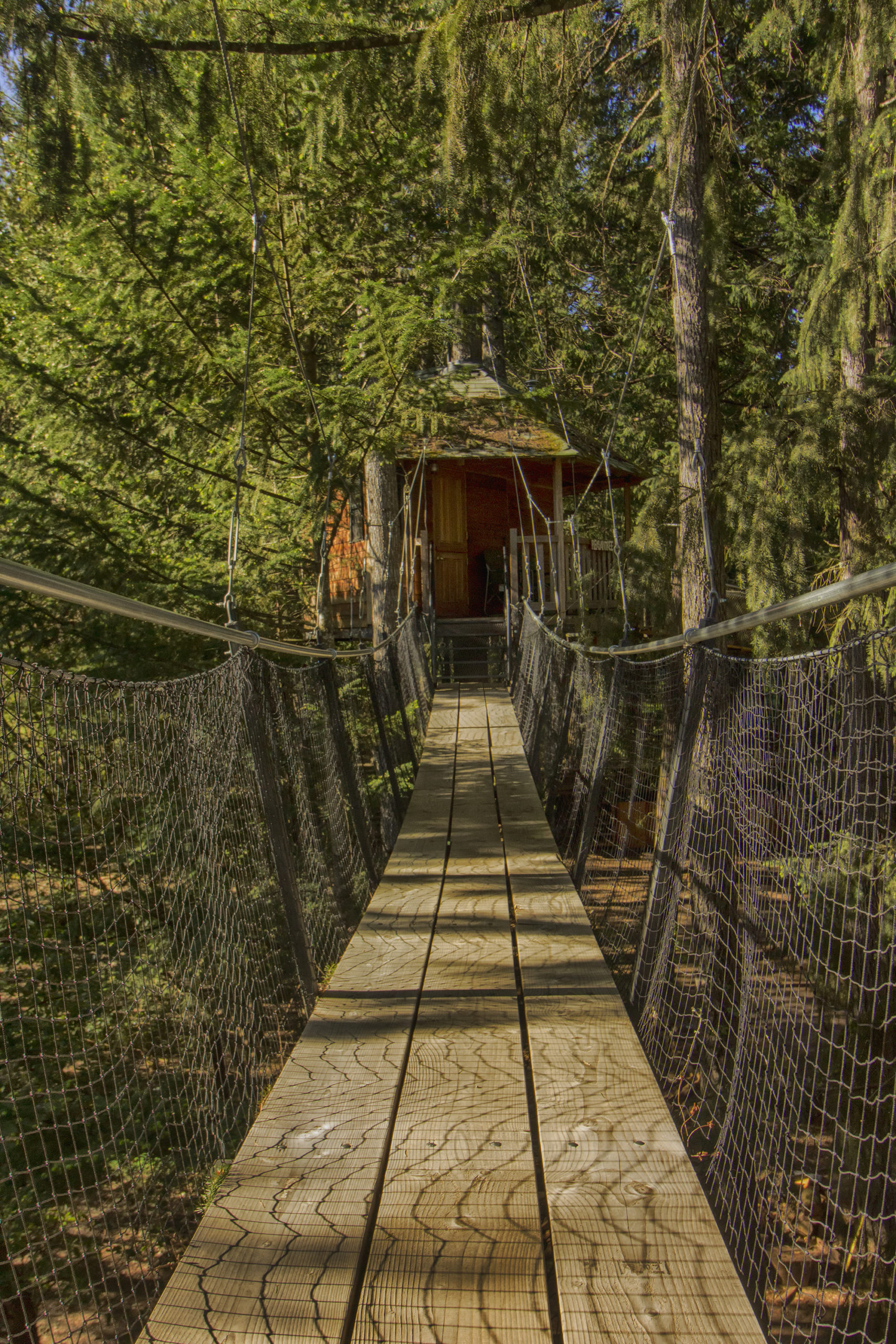 Michael Garnier is the genius responsible for building the treetop metropolis at Out 'N' About Treehouse Treesort. "I think it fits in with the state of Oregon perfectly," said Garnier in a FairCompanies video. "That's part of what this environment is, it's part of what Oregon is — it's tree-ific, it's tree-mendous."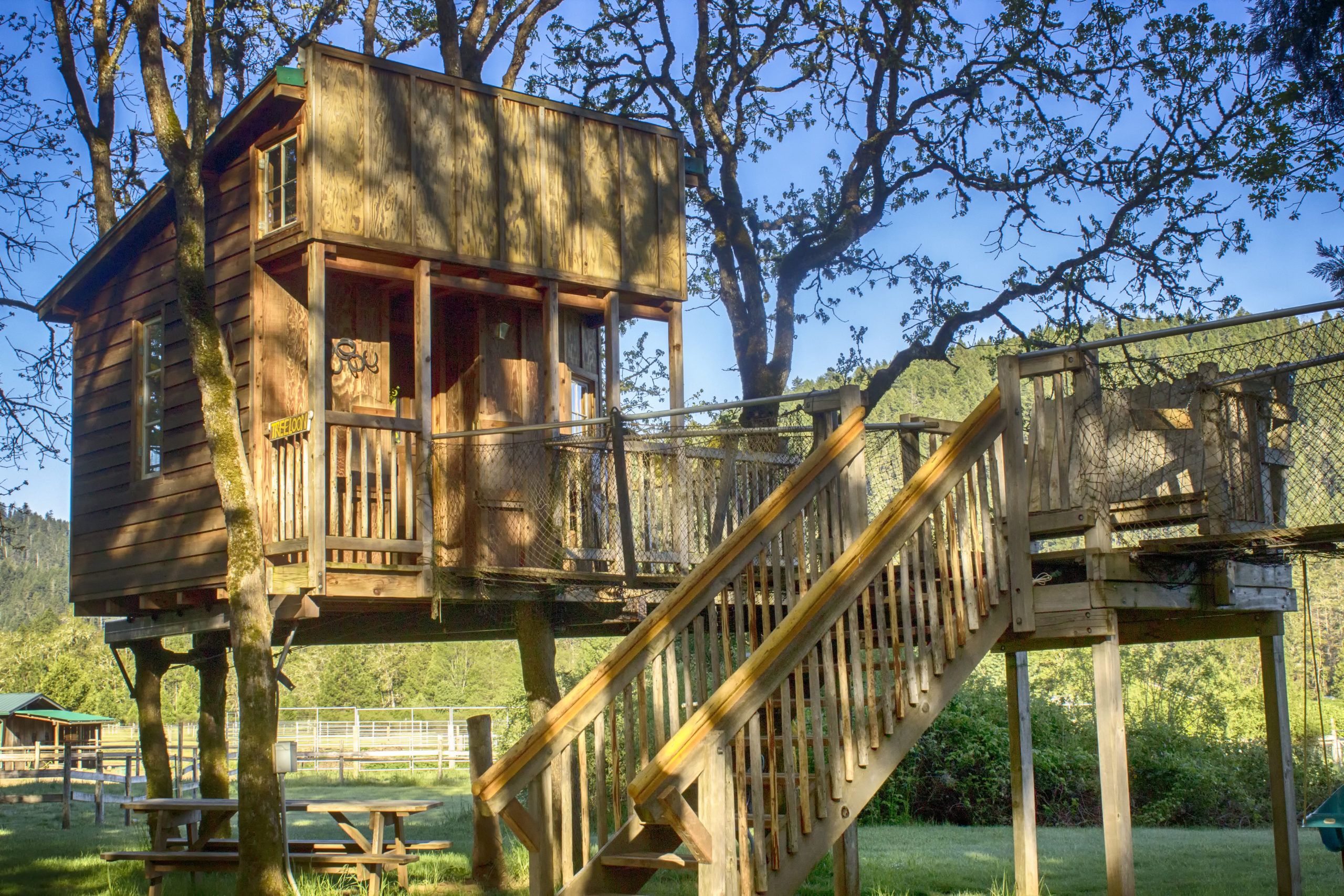 Garnier is an expert in treehouse construction and one of the leading pioneers of the treehouse industry. He uses sliding brackets which allow the trees to move without tearing the treehouses apart. "We founded the treesort in an effort to make a living off Oregon's number one natural resource without cutting them down."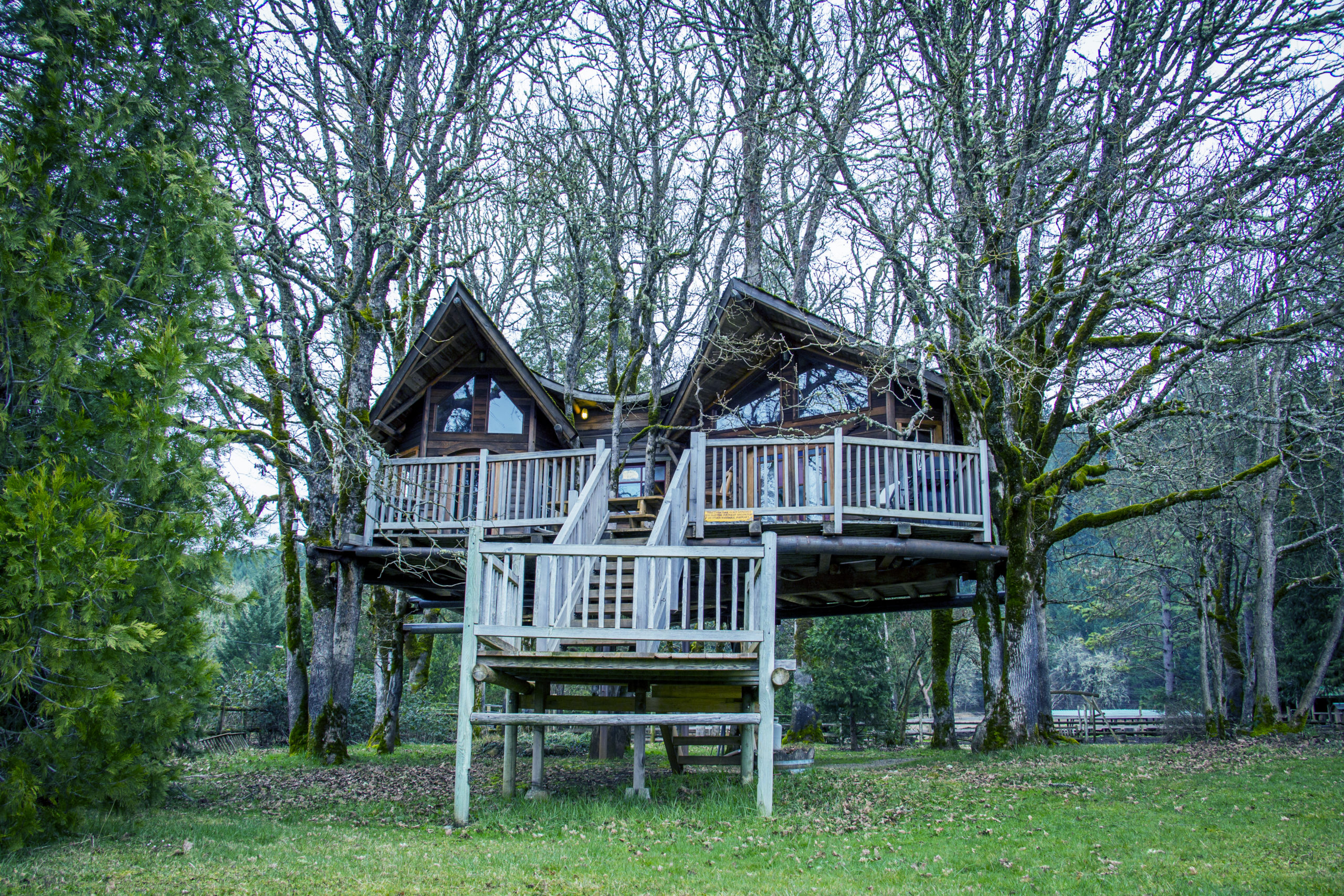 He even teaches building workshops which are open to experienced and inexperienced builders alike. Could you see your own backyard treehouse resort happening?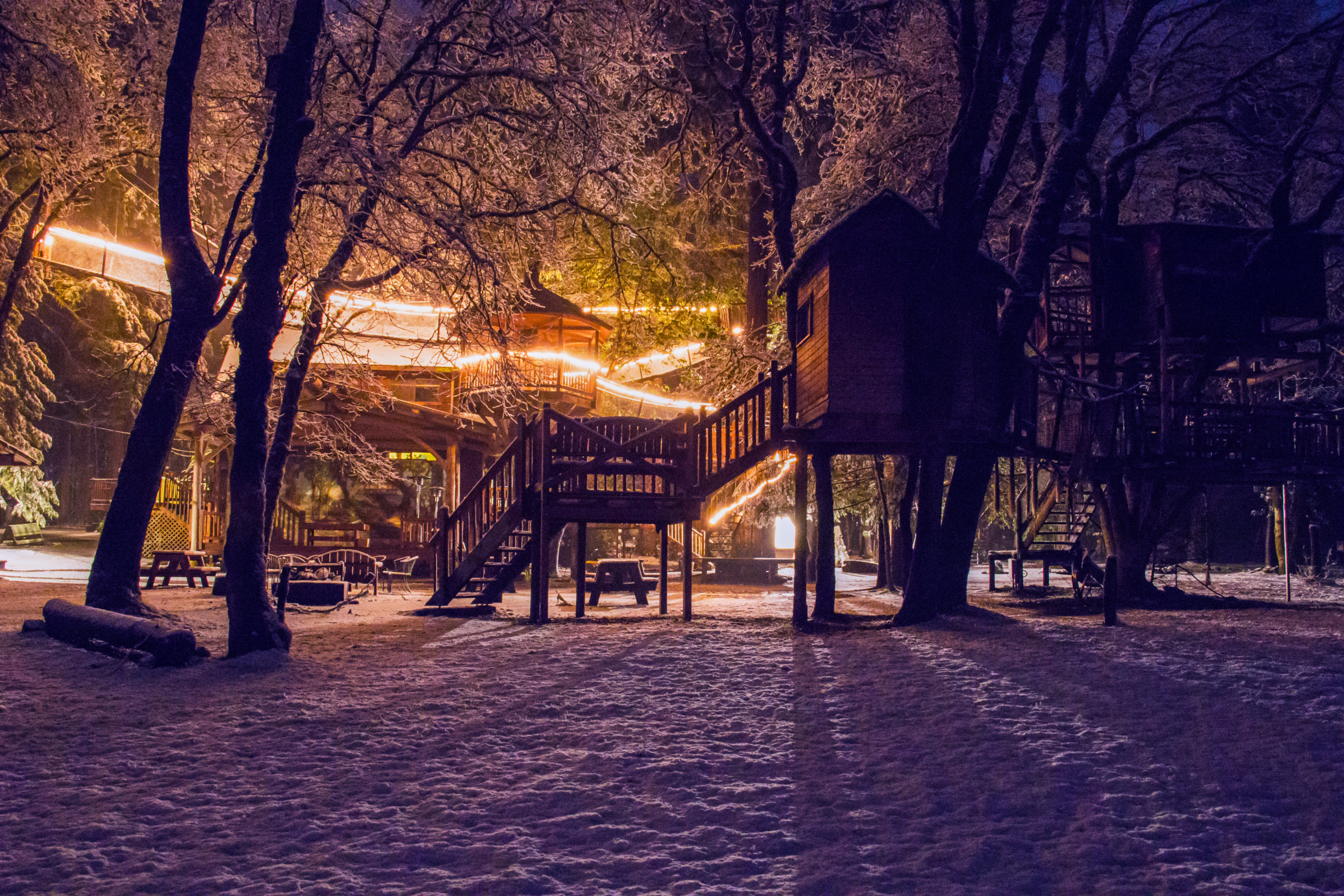 Garnier can work with you to pick out the perfect tree to build your treehouse, help you design a treehouse that will fit your needs, and help bring your fantasy into reality.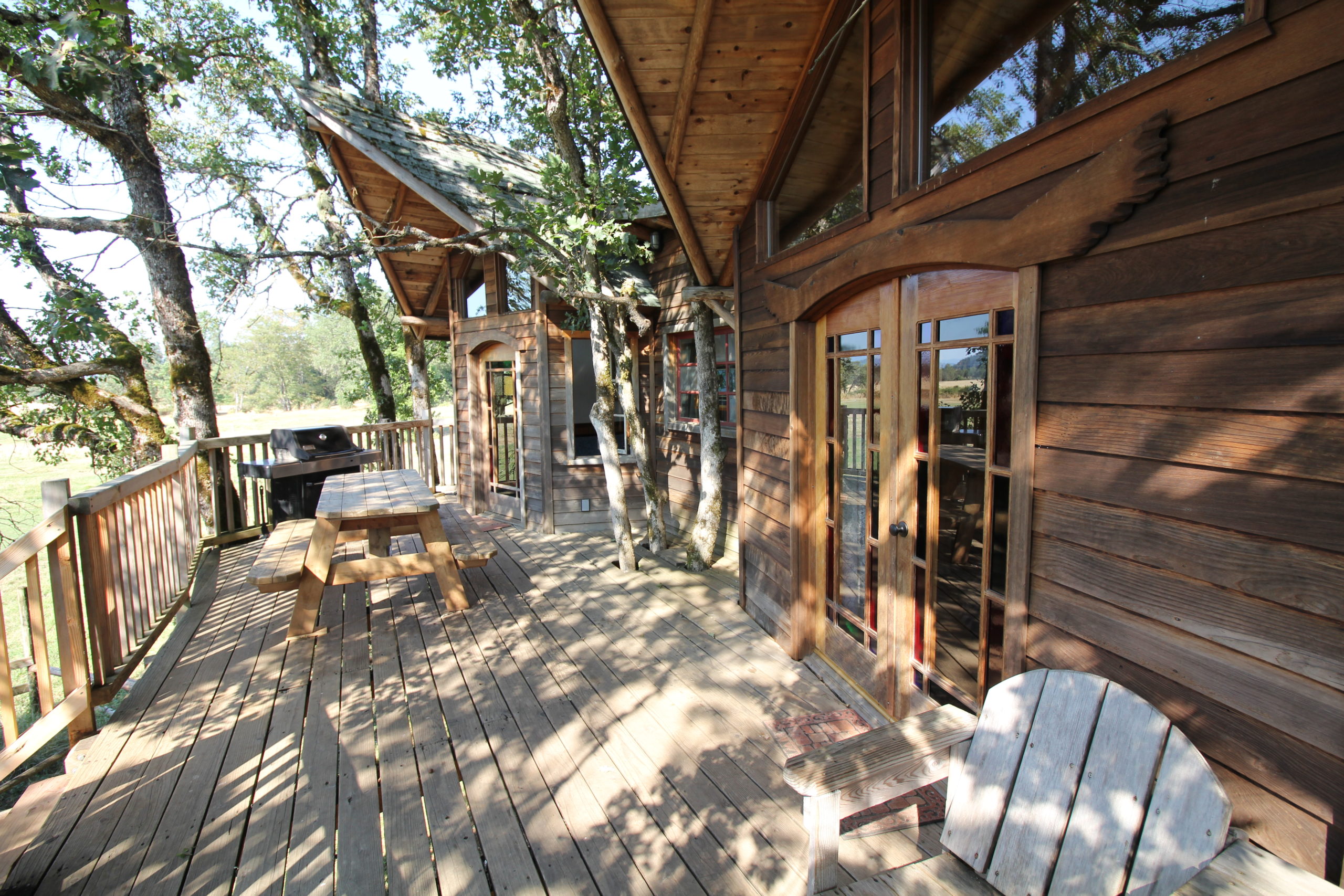 The Out 'N' About Treesort is located at 300 Page Creek Rd in Cave Junction Oregon. Call 1-541-592-2208 now to book your treehouse vacation.
Find out more about the many unique treehouses at Out 'N' About here. Don't forget to visit the official Facebook and Instagram. You can also learn more about building treehouses on their YouTube channel.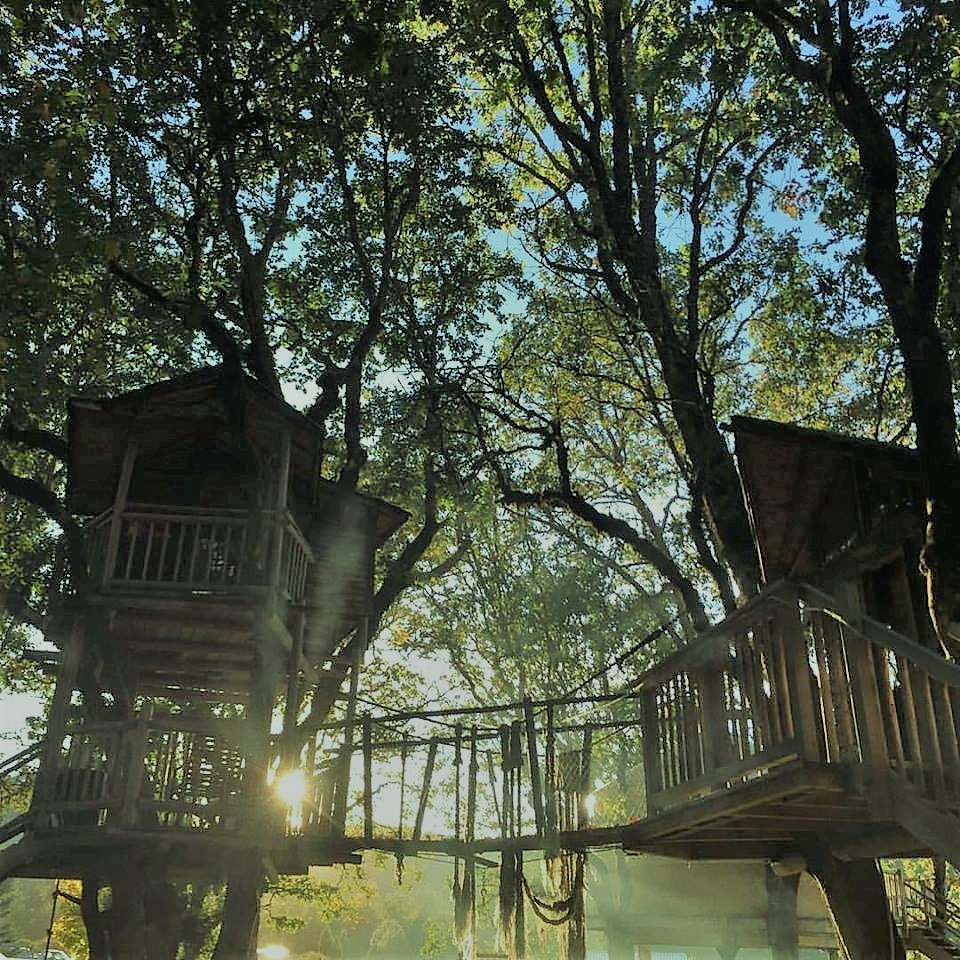 Have you stayed in a treehouse at Out 'N' About Treesort yet? Which one is your favorite? Let us know in a comment and tag the friends and family you want to bring to this amazing treehouse resort.