Just outside of Eugene, also a part of Lane County, you will find the little town of Cottage Grove, Oregon around 20 miles away. In fact, Cottage Grove is so charming it was recently earned number two on the list for 60 most charming towns in the country by the website House Beautiful.
Your Guide For Cottage Grove, Oregon
---
The population of Cottage Grove
Growing up in the Eugene area, I actually lived here for a good while in my younger days. I can attest to the fact that Cottage Grove is an awesome little community and a great place to call home. With a population of around 10,000 people, it's big enough to have everything you need, and just a hop and a skip away from the bigger city.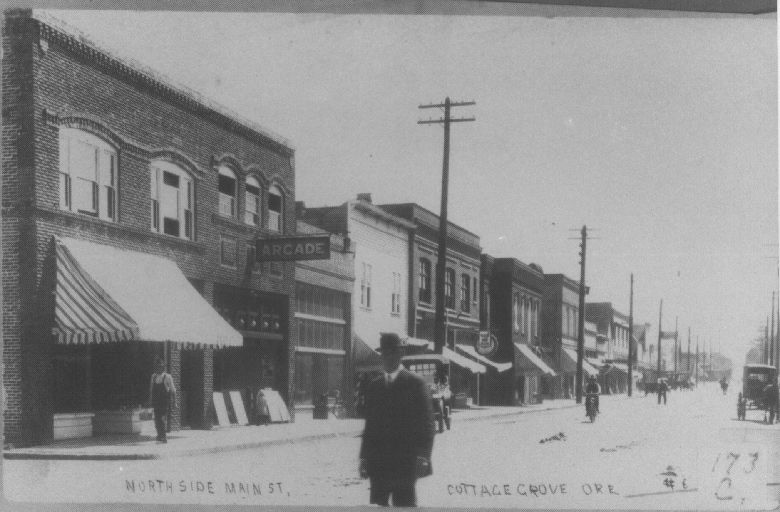 Cottage Grove History
Cottage Grove was incorporated in 1887, but according to Wikipedia, folks living on the east side rebelled in 1893 and founded East Cottage Grove. Two years later, the Oregon State Legislature changed the name of the place to Lemati in 1895, and the signboard for the station listed Cottage Grove, as well as Lemati in smaller letters. Shortly thereafter in 1899 an act was passed that consolidated the two towns, which ultimately became Cottage Grove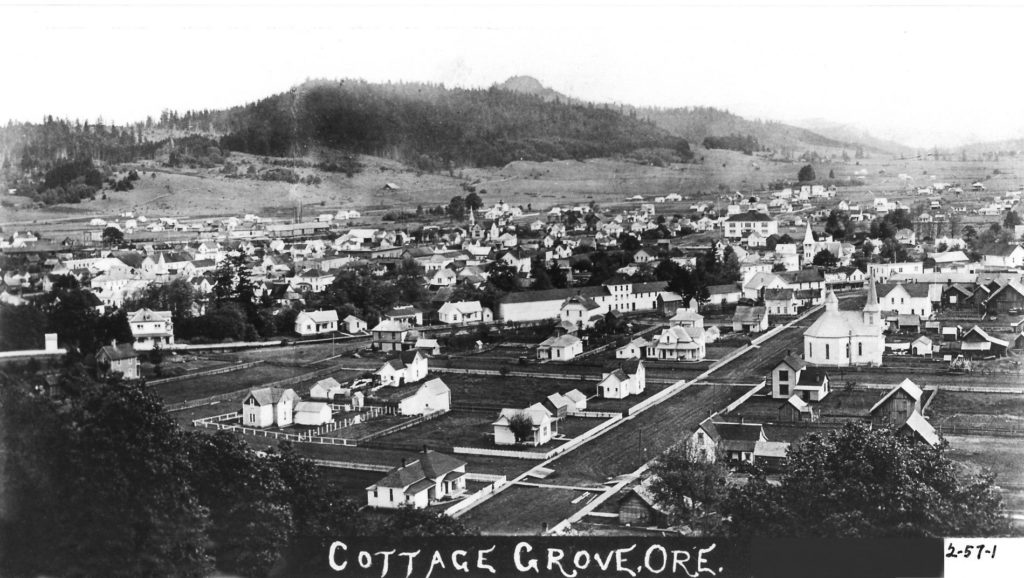 Oregon's history is rich, and Cottage Grove goes pretty far back. We have extensively covered many history pieces, such as the many schoolhouses still standing today. Founded in 1855, to this day there are many historic homes still standing in Cottage Grove.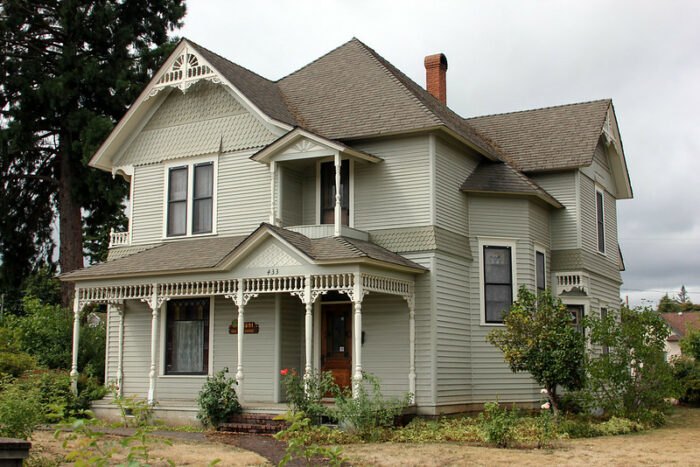 Movies Filmed Near Cottage Grove
Per this website:
The 1973 movie Emperor of the North was filmed in and around Cottage Grove, as were portions of the movie Stand By Me, which was filmed along the railroad tracks east of Cottage Grove. Lastly, parts of the 1978 movie Animal House were filmed around small town. The 25th anniversary of Animal House's release was celebrated by the citizens with a toga party on August 30, 2003, on Main Street, where the climactic parade sequence from the movie was filmed.
---
 RELATED: Here's 12 Movies You May Not Know Were Filmed in Oregon
---
Things to Do in Cottage Grove
---
Heading downtown Cottage Grove, you will love the many older buildings, which are home to many local businesses such as antique shops and restaurants. Murals flank many buildings and 6 covered bridges make a historical loop for bikers, walkers and motorists.
Cottage Grove Restaurants
Jack Sprats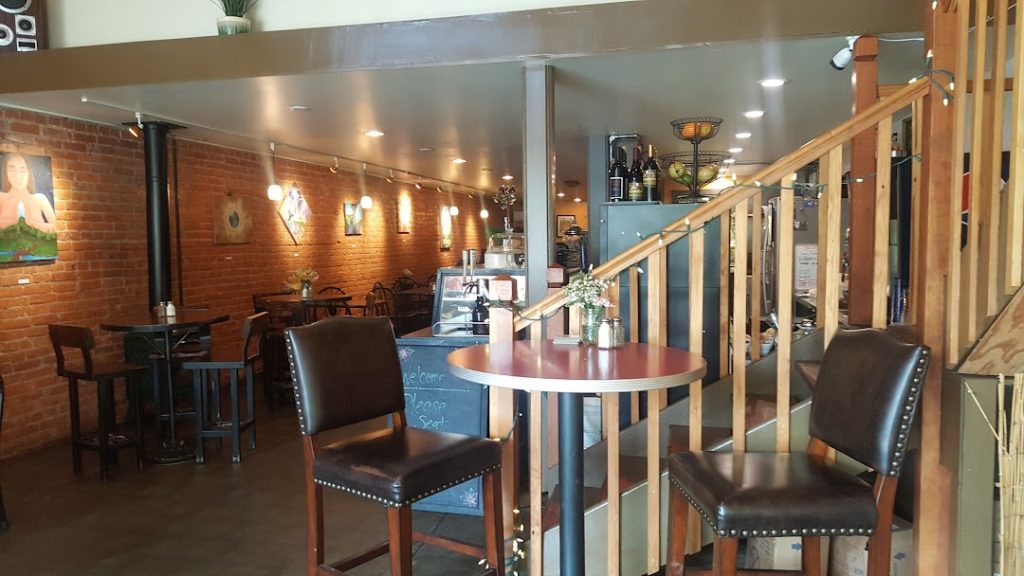 Located at 510 E Main St, you will find Jack Sprats Restaurant – a local favorite for mouthwatering comfort food.
Website: Here
Pinocchio's Pizza
1795 E Main St, Cottage Grove, OR 97424
A local favorite if you're craving a slice. While it's been at least 20 years since I ate at Pinocchio's, I am told their pizza is still just as good as I remember!
Urban Kitchen
You will find Urban Kitchen at 1127 E Main St. This is a popular spot for locals, with everything from Asian chicken teriyaki, to fruit smoothes, bacon wraps, and broccoli salad, they have a little bit for everyone. Not to mention, they have great reviews on Yelp.
Website: Here
Coast Fork Brewing
The Brewstation in Cottage Grove is home to Coast Fork Brewing at 106 S 6th St. They are a small-batch brewery and this is the only place you can find their beers. Their taproom offers 12 taps of various breweries and a handpicked selection of bottles. Their menu offers bites made from locally grown products. Guests will also enjoy the great outdoor patio. Love live music like me? They have it weekly alongside Trivia nights.
Website: Here
Saginaw Vineyard
You can't miss the family-owned Saginaw Vineyard as they are located in a distinct, beautiful old red barn. You will love the delightful tasting room. This vineyard is open daily and is easily accessed off Interstate 5. Make sure and view their schedule for outdoor summer concerts and special events.
Website: Here
Covered Bridges in Grove & Lane County
There are more covered bridges in Lane County than in any other county west of the Mississippi. Cottage Grove is known as the "Covered Bridge Capital of The West", with six beautiful bridges in or around town's scenic murals, still standing today.
As quoted by Visit Cottage Grove:
Oregon's covered bridge architecture dates as far back as the 1850s. Early pioneers built the bridges out of necessity with high-quality timber, which was more accessible in the area than costly steel and concrete. To preserve the bridges, "houses" were constructed over the timber trusses to protect them from the damp Western Oregon climate.
The heyday of covered bridge building in Oregon occurred between 1905 and 1925 when there were an estimated 450 historic covered bridges in the state. By 1977, this number had dwindled to 56. Cottage Grove is proud to keep the history and architecture of covered bridges alive.
Centennial Bridge
The picturesque Centennial Bridge is worth visiting if you are in the area.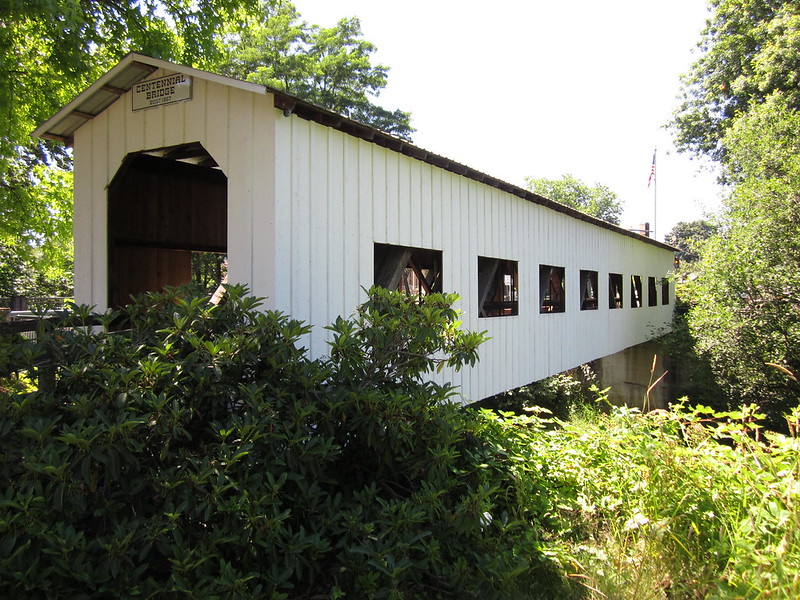 Currin Covered Bridge
This one, the Currin Covered Bridge was built in 1922 and is quite the sight to see. Is this not absolutely gorgeous?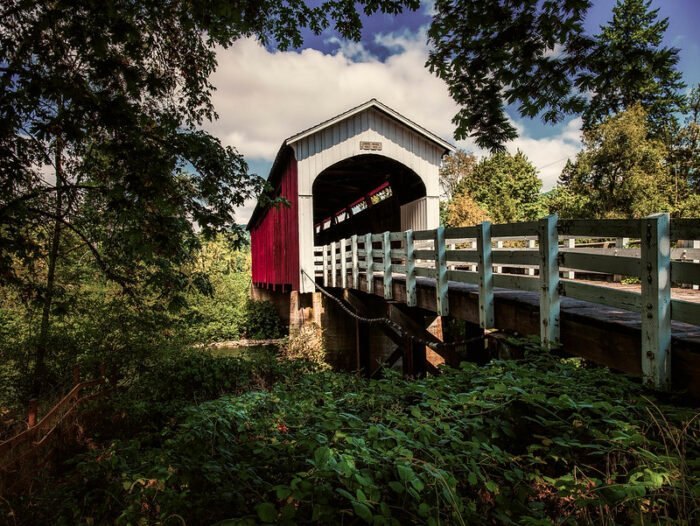 Chambers Covered Railroad Bridge
This unique, one-of-a-kind bridge is the Chambers Covered Railroad Bridge and in fact, is one of the last remaining today. It's now listed on the National Register of Historic Places and was restored in 2011.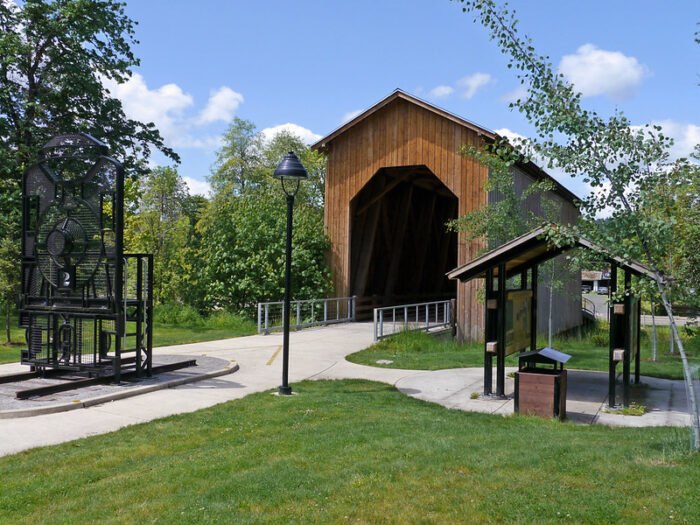 Hiking & Attractions Near Cottage Grove, Oregon
Bohemia Mining Days
Bohemia Mining Days celebrates Cottage Grove history and showcases local performers, organizations, and businesses. In 1959, Cottage Grove held the second-largest celebration in the statewide centennial observance of Oregon statehood. In fact, Grovers and their guests had so much fun that year, a group of civic-minded individuals determined there should be an annual celebration highlighting Cottage Grove's interesting past… and Bohemia Mining Days was born! The family-friendly festival is organized by a board of community-minded volunteers who work closely with the Festival Coordinator throughout the year to ensure this annual summer tradition lives on for future generations to enjoy.
Check out their Facebook page for more on this fun event which happens annually.
Spirit Falls
And there is no shortage of beautiful, scenic areas in the area to explore. There are three beautiful waterfalls in the same area, which you can read about more here where we have included many waterfall hikes in the nearby area. Spirit Falls as shown below, is one of my personal favorites to explore.
Dorena Lake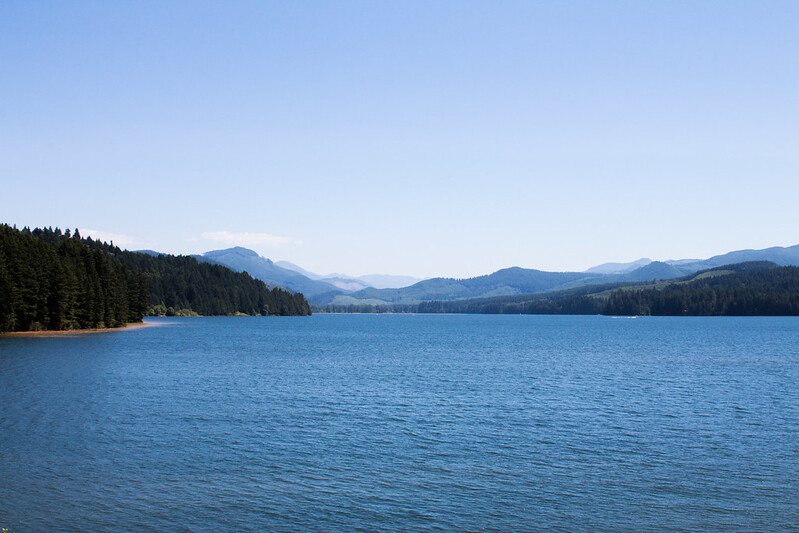 Dorena Lake was one of my favorite places to relax on hot summer nights during my youth. Nestled in the foothills of the Calapooya Mountains, this lake is a great place for swimming, bird watching, scenic views, boating, and camping.
Completed in 1949, the reservoir and dam work in tandem with Cottage Grove Dam for flood control and water quality.
Dorena Lake: Website
Cottage Grove Lake
This lake was completed in 1942 as one of the 13 dams built by the United States Corps of Engineers in the Willamette River basin. You will find Cottage Grove Lake about 5 miles south of Grove at river mile 29. The lake is great for boating, swimming, water skiing, fishing, picnicking and camping.
Cottage Grove Lake: Website
The Row River Trail Hike
is the perfect place for a leisurely walk, an easy bike ride, or a horse ride through the country. This 17-mile paved trail used to be a eastern railroad line, but was paved over as part of the Rails-To-Trails program. Whether you want to explore the entire trail in a day, or just do one section at a time, this is the perfect trail for a relaxing day out in nature. Parts of this trail were also shown in the Stand By Me film.
READ MORE: The Row River Trail to Covered Bridges in Oregon
Camping Near Cottage Grove
Schwarz Campground
Schwarz Campground is open from April to September yearly and has around 65 campsites with six group campsites for larger crowds. There are no campsites with hookups, so RVers will want to make sure they come prepared with a full fresh water tank. The campground includes a playground, flush toilets, and showers. The campground is around 5 miles from Cottage Grove. It also makes for some great hiking and fishing as well.
Schwarz Park: Website
Pine Meadows Campground
Pine Meadows Campground at Cottage Grove Lake southeast of Cottage Grove Oregon offers 95 primitive RV and tent campsites. Each contains campfire rings and picnic tables. Several are on the lakeshore. There is a separate loop for primitive sites. Other amenities include flush toilets, showers, a dump station, a children's play area, and a marked but unsupervised swim area. There are no hookups.
Pine Meadows Campground: Website
---
RELATED: The Best Camping in Oregon: Our Top 50 Places
---
Bottom Line
Cottage Grove, Oregon is a great destination for outdoor enthusiasts, art lovers, and foodies alike. From camping to concerts, there's something for everyone in this small town. Whether you're looking for a weekend getaway or just an afternoon adventure, Cottage Grove has something to offer. With its close proximity to larger cities, it's easy to get around and explore all that the region has to offer. So why not take a trip to Cottage Grove and see what you've been missing out on?
We hoped you enjoyed this article. Have you visited Cottage Grove, Oregon? If you want to learn more about this quaint little town, make sure and head over to their official site here. Sign up for our free email newsletter to get updates to your inbox weekly.