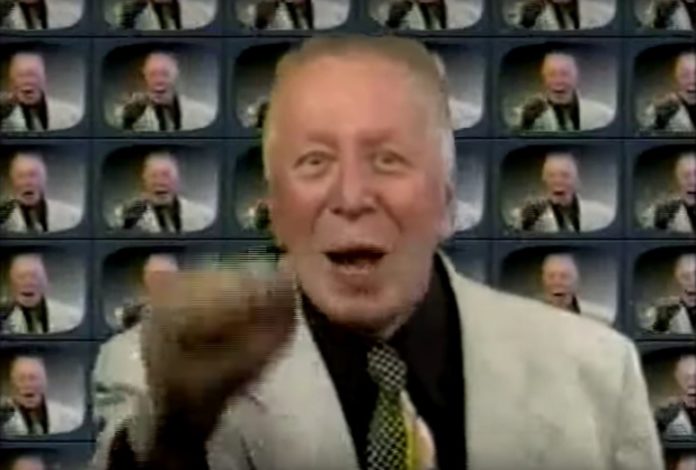 I'm one of those nerds that love to go down memory lane and watch old commercials from back in the day. Here are some old commercials from Oregon I hand picked that are nostalgic AF. If you are an Oregonian and you were alive at the time these vintage ads were on TV, you will surely appreciate this trip down memory lane.
Old Commercials You Will Love
1. Les Schwab Free Beef! (1989)
Nothing goes together quite like new tires and beef.
2. Tom Peterson (before it was Gloria's Too) (1983)
Little known fact: Kurt Cobain died while wearing a classic Tom Peterson wristwatch.
3. Tom Peterson (and Gloria's Too!) (1990's)
We want to hear from people who actually got the free trademark haircut, because "free is a very good price".
4. Eugene Wunderland Arcade (1980's)
I miss the days of loading nickels into those machines.
5. Henry Weinhard (1960's)
Henry's Private Reserve used to be my go-to.
6. Outrageous Audio (2006)
I don't know about you, but these old commercials DID NOT make me want to buy a car stereo here.
7. Shoji's, Capitol Highway (1984)
White 1980's Americans attempting to use chopsticks.
8. The Organ Grinder (1980's)
This one is deeply steeped in vintage Portland nostalgia.
9. Cub Foods (1988)
Melons being unceremoniously thrown into water makes me want to shop here.
10. George Morlan Plumbing (1988)
The water heater king!
11. "Bulls vs. Blazers", EA Sports (1992)
Available for Sega Genesis and Super NES, this is a long-forgotten game from a great era.
12. Merry Christmas From Payless (1986)
Almost 40 years later, this annoying jingle is STILL stuck in my head.
13. Thomason Ford (1988)
I'm not sure what happened to Scott Thomason, but the rumor mill abounds. "If You Don't Come See Me Today, I Can't Save You Any Money."
14. Friendly Chevrolet, Lake Oswego (1977)
A brand new Nova with AM Radio, only $4295.
15. Ramblin' Rod for Beaverton Toyota (1981)
Rest in peace, Rod Anders.
16. Ramblin' Rod's 25th Anniversary, KPTV (1989)
I'm still miffed my mom wouldn't let me be on the show.
17. Craig Walker on 62 KGW (Early 1980's)
"Did you hear what Craig said this morning?" Stumptown's #1 Morning Man.
18. KGON (1982)
Before 92.3's rock was "classic" it was just rock.
19. Stereo Super Stores, Mall 205 (1980's)
Rad.
20. Portland Wrestling Intro (1987)
Rowdy Roddy Piper...may you rest in peace with Tom Peterson and Ramblin' Rod Anders.
How many of these classic old commercials do you remember?