Just when you think you've explored all the waterfalls in the Eugene area, the local Comcast guy tips you off to a beautiful place in your area you've never heard of. How have I not already gone and photographed this place? This one's definitely on my bucket list for a well overdo hike in the near future. These waterfalls are going to be close to the small town of Cottage Grove, and are well worth the drive even if you are not nearby.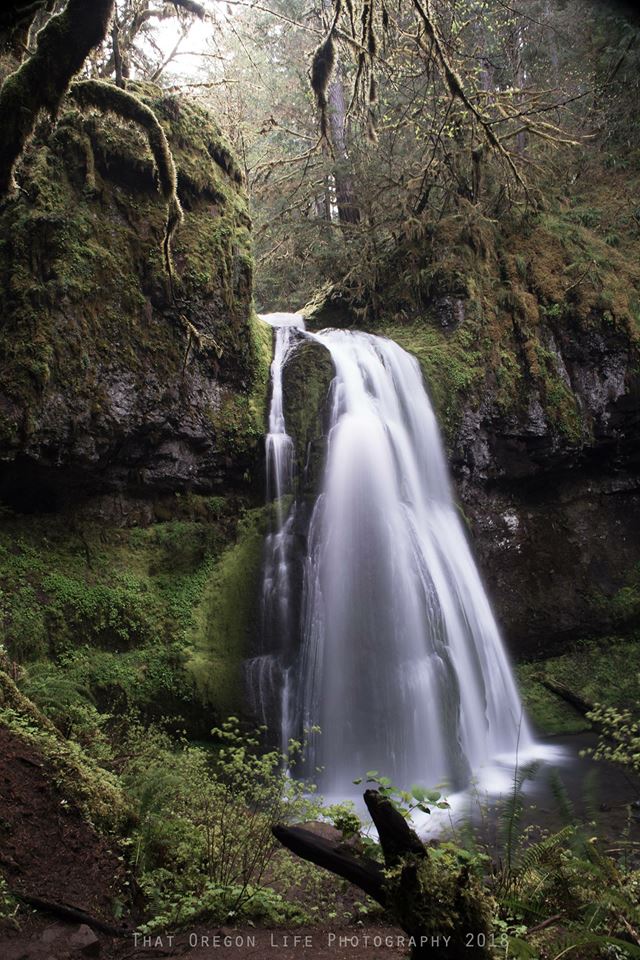 The first is Spirit Falls, which you will find barreling 60 feet into a secluded pool at the end of a short trail, 0.4 miles to be exact.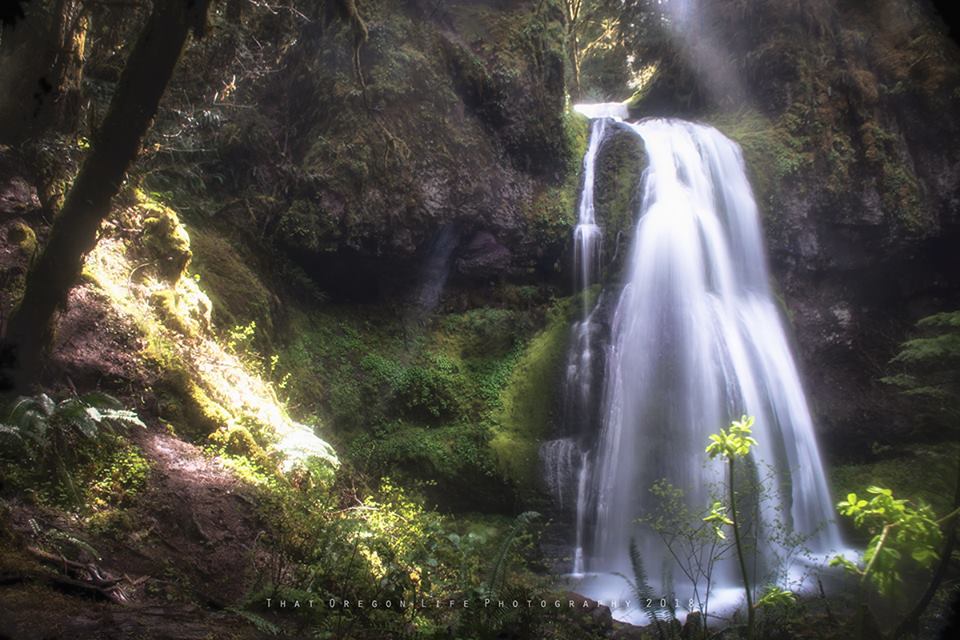 Not only will you be rewarded with three waterfalls, but you have a rare chance of getting a glimpse at a Black Swift in the old growth forest, said to be one of the most enigmatic species in the northwest.
Although it's rarely been spotted, you do have a chance of seeing one. The Black Swift is one of the more poorly known North American birds. Seen by most people in flight high overhead, its comings and goings are only poorly documented. The best time to see one is before sundown in June or July.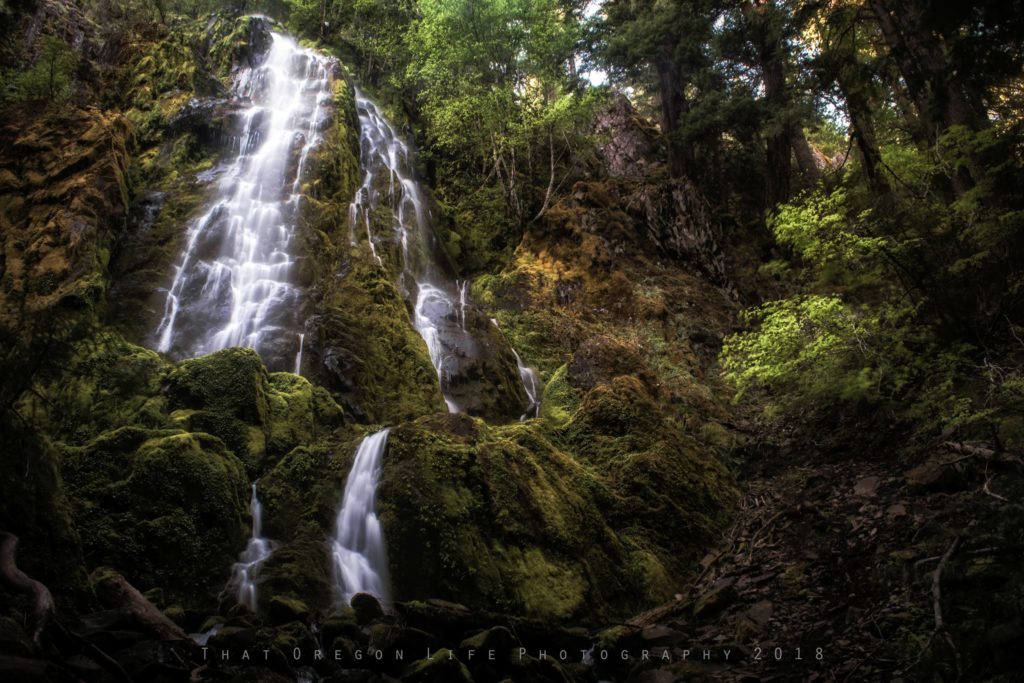 The three waterfalls will consist of three separate out-and-back hikes. From the start of the Spirit Falls trailhead, you're looking about .6 miles round trip to Spirit Falls. You'll want to jump back in your vehicle and drive about 3.2 miles to Moon Falls.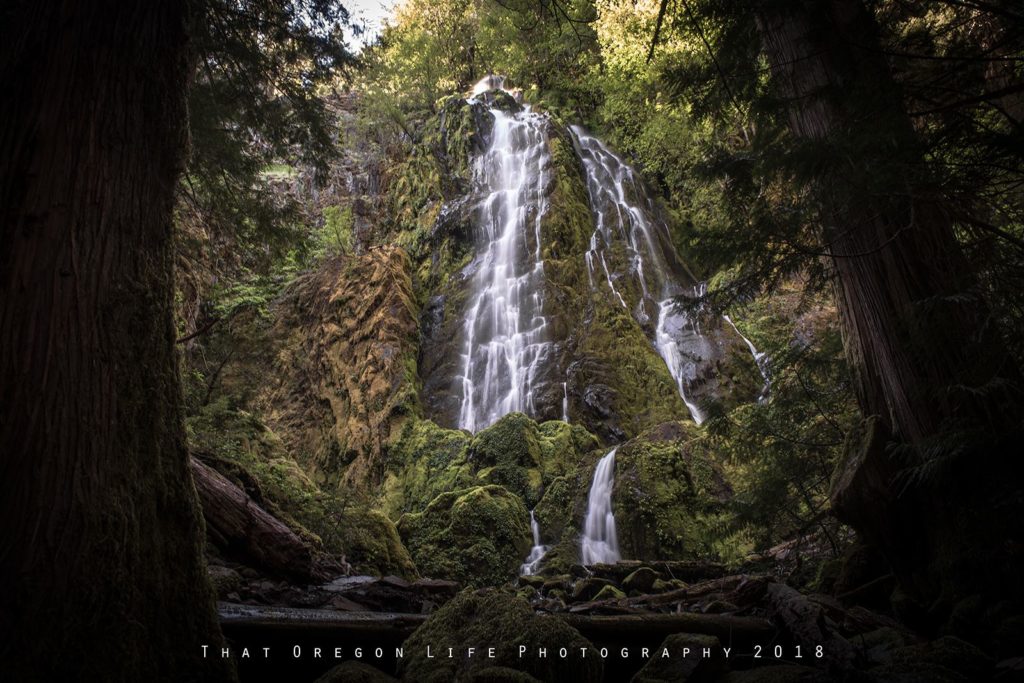 The third beautiful waterfall is absolutely breathtaking and known as Pinard Falls. You will want to head back to road 1790 and turn left to find the Pinard Falls trailhead 3 miles further on. Pinard falls is a 1.2 miles round trip.
The East Fork of Layng Creek is squeezed through a notch in the bedrock and shot into a deep gorge forming this beautiful falls. The trail here was officially completed in the spring of 2007. While it may still be a bit rough in some places, Pinard Falls is well worth the hike in.
Once arriving at the Pinard Falls TrailHead, follow the trail (old spur road) off to the left for a little over a third of the hike. You'll see a trail to your left, marked by a backward sign, which will take you the rest of the way to Pinard Falls.
Driving Directions
From Portland, you are looking at a little over 3 hours to get here.
From I-5 take exit 174.
Head east on Row River Rd about 4 miles.
Continue straight on Shoreview Drive (Row River Rd splits off to the left and rejoins Shoreview on the East side of Dorena Lake.)
18.5 miles from I-5 turn left onto Forest Service Rd 17 (Layng Creek Rd).
Continue on NF 17 for 8.7 Miles.
Turn right onto Rd 1790 where you see a rest area on the left and a sign with distances to Spirit, Moon & Pinard Falls on the right.
Source: oregonhikers.org
Also, make sure and check out this awesome easy hike at the largest state park in Oregon.