This is hiking Oregon in the rain, and we have put a list featuring hikes in Oregon that are perfect for rainy days. Raindrops smack into leaves above your head, drip down through the canopy, and finally splash down into the cool running waters of a rushing creek. Everything around you is vibrant with color, and the damp air smells fresh and clean from the rainstorm that's passing through. This is nature, pure and clean.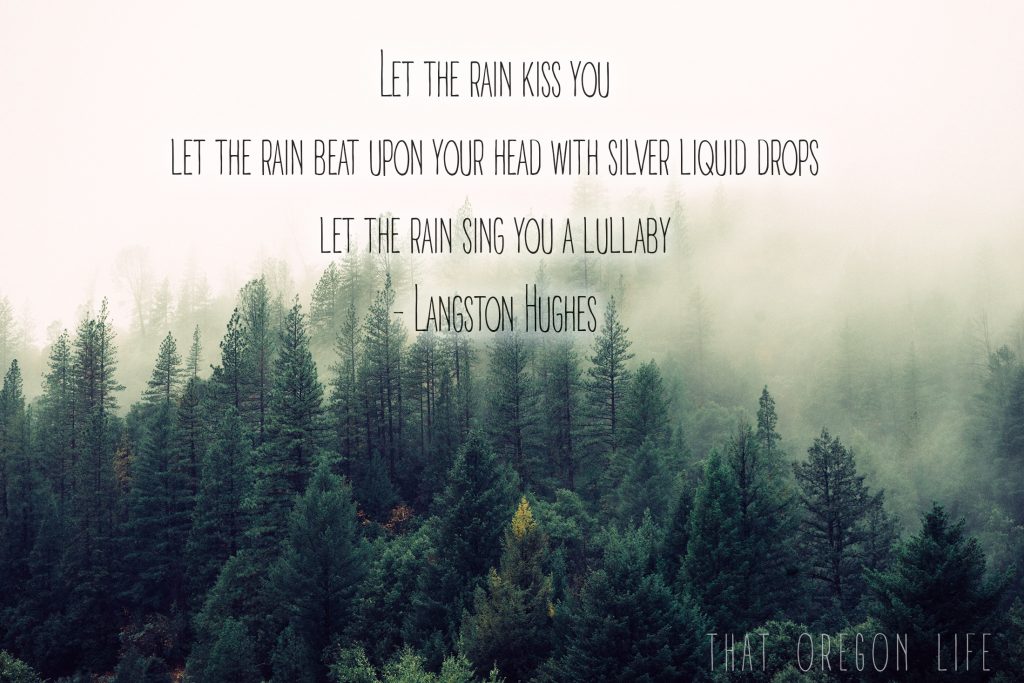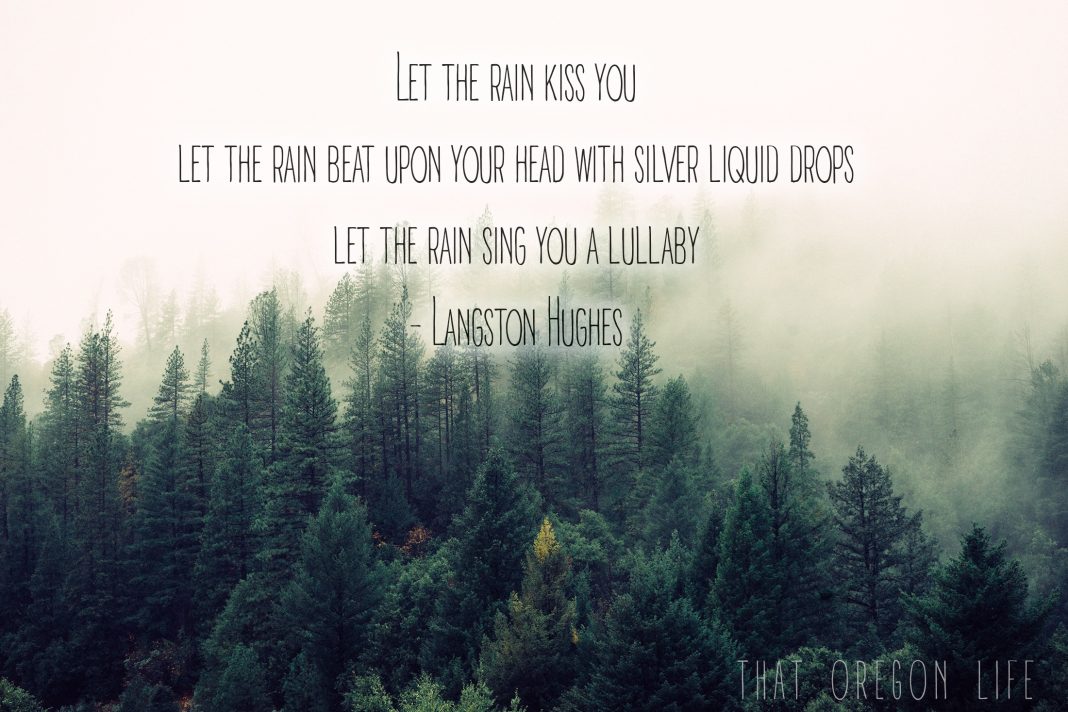 Best Rainy Day Hikes in Oregon
If you're an Oregonian you know that the rain isn't something to escape. It's nice to sit indoors by a warm fire drinking hot mocha while reading a book (we all know that's the best), but that warmth and comfort is even better enjoyed after a good hike in the rain. Oregonians don't escape from nature by hiding indoors, they escape to nature.
1. Union Creek to Rogue River Gorge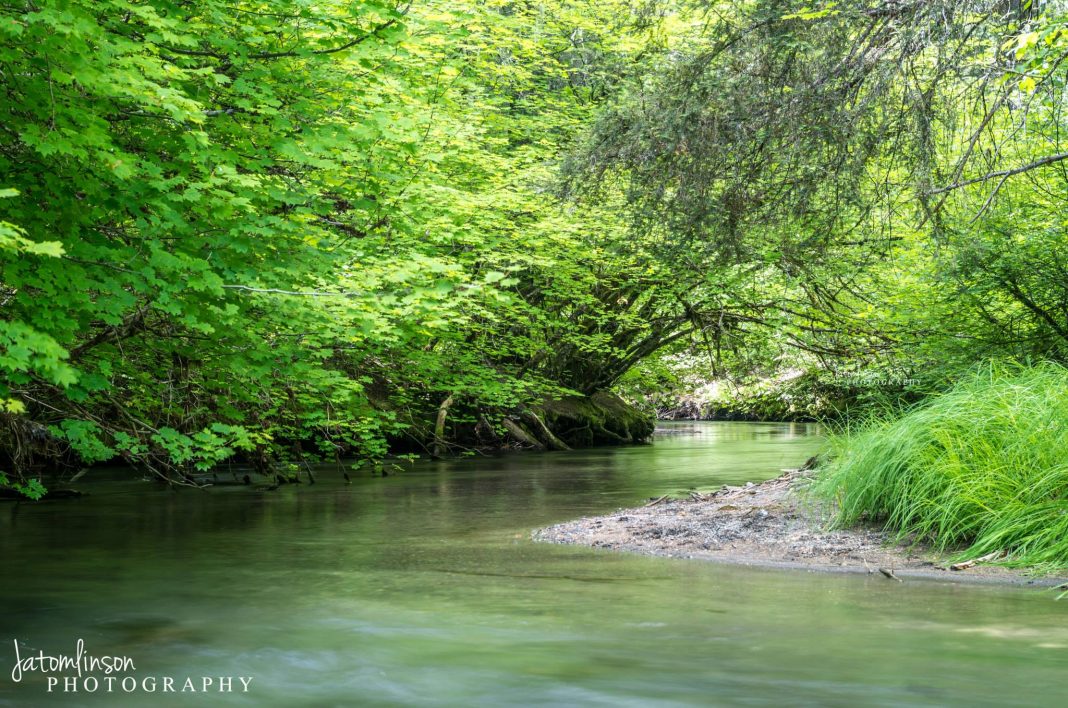 Union Creek is one of the most beautiful places in Southern Oregon to camp and hike. Only 10 miles from Crater Lake National Park, this is a hidden gem that not many people realize is so close to one of the number one travel destinations in Oregon.
There's a resort with cabins, and behind Becky's Cafe is a beautiful campground. There are many beautiful trails of varying skill level to hike nearby, some leading to waterfalls and other natural wonders such as natural lava bridges.
One of the easiest hikes is between Union Creek and the Rogue River Gorge Waterfall. The waterfall is easily accessible from the parking lot near Becky's Cafe, but you'll take in a lot more beauty by hiking. Start from where Union Creek dumps into the Rogue River in the campgrounds. You'll cross Union Creek on a log bridge, and then follow the trail along the Rogue River to the Rogue River Gorge Waterfall.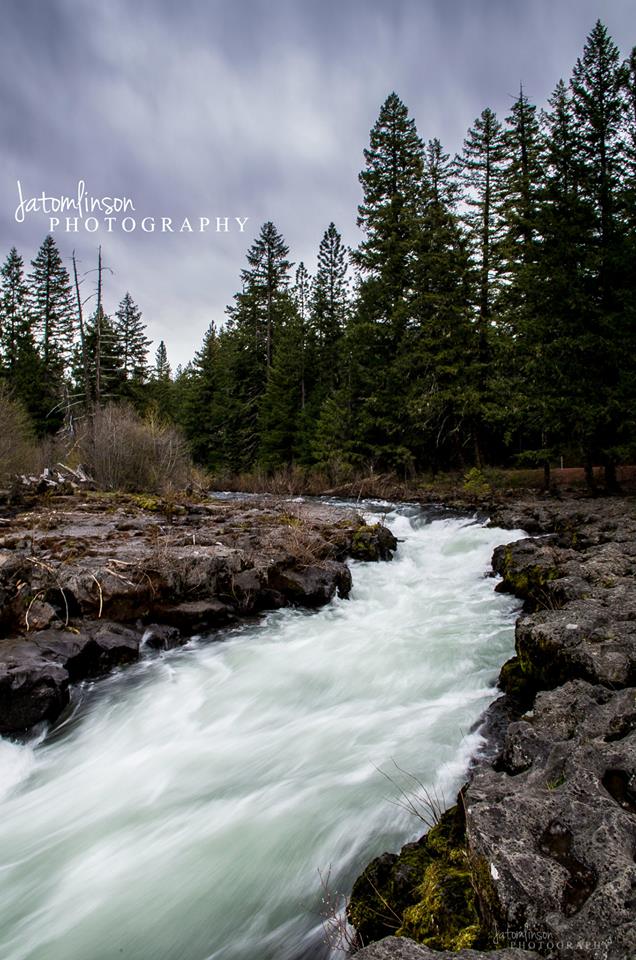 Both the calming waters of Union Creek and the rushing waters of the Rogue River are a spectacular sight in the rain.
2. Silver Falls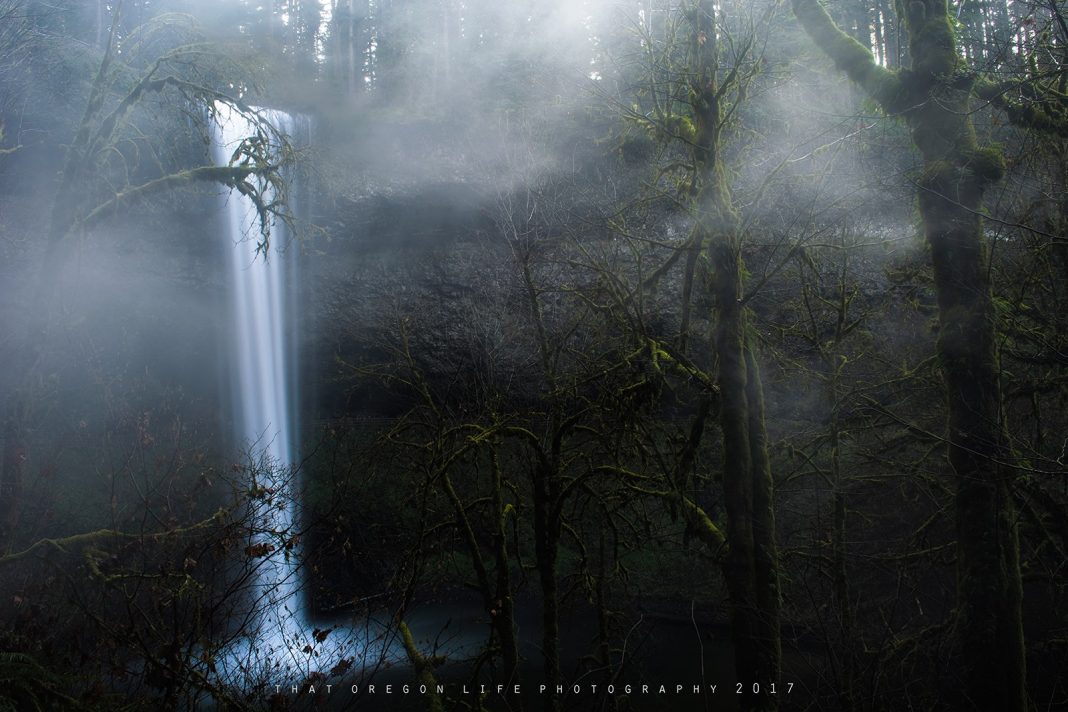 Experience the Trail of Ten Falls at Silver Falls State Park. This 7.2 Mile loop puts Oregon's raw beauty on display for all to see. Hiking this trail you'll see a series of waterfalls, a rocky canyon, and a creek that winds it's way through a wild forest. 
If you're looking to get further into the wild and away from people, Silver Falls State Park boasts 35 miles of backcountry trails to explore on foot, mountain bike, or horseback. For hikes in Oregon, this is easily one of the most popular trails to explore.
---
READ MORE: See Ten Stunning Waterfalls On This Beautiful Trail In Oregon
---
Oregon Coast
3. Drift Creek Falls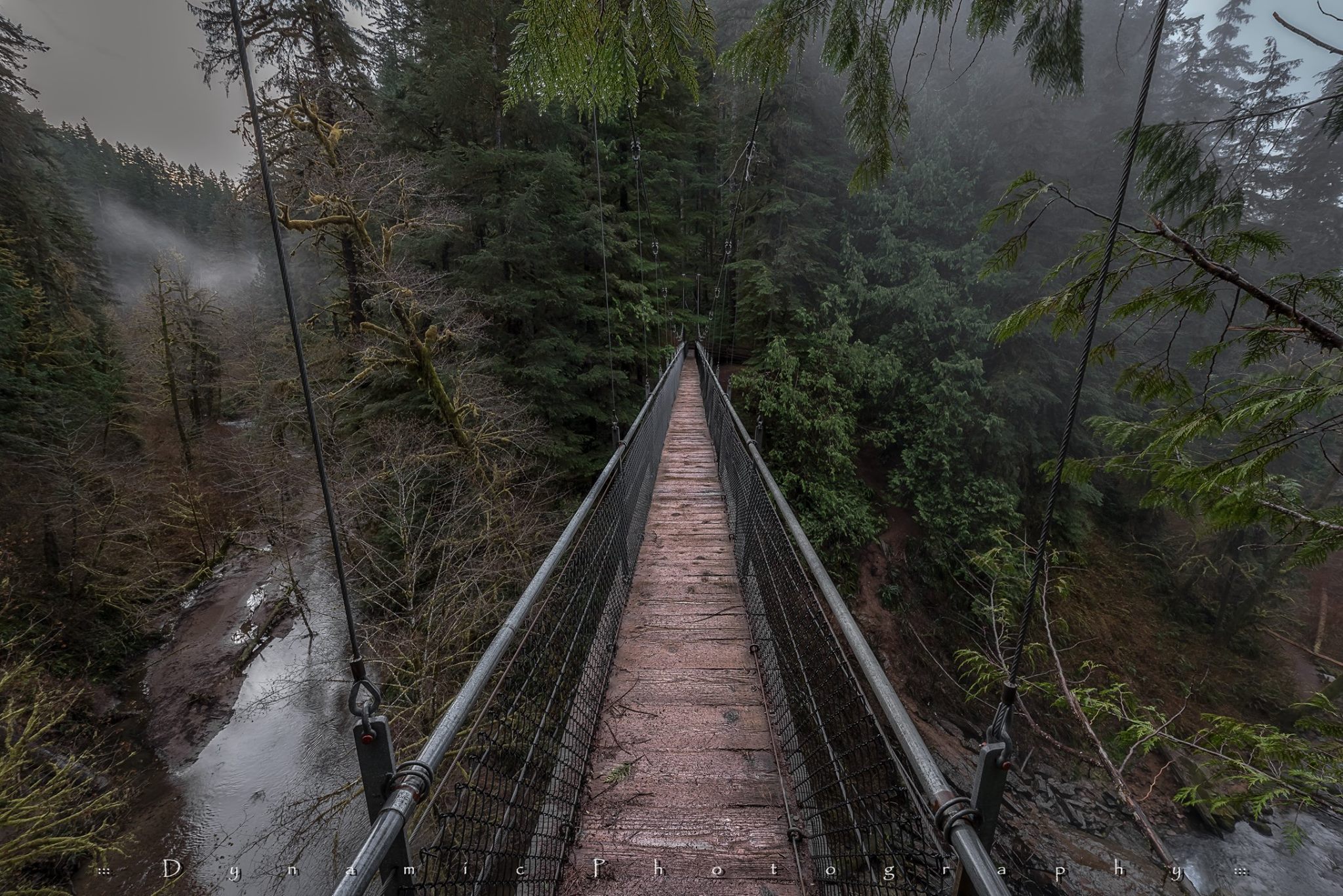 If you're looking for an amazing easy hike on the Oregon Coast, you'll definitely want to check out the Drift Creek Falls near Lincoln City.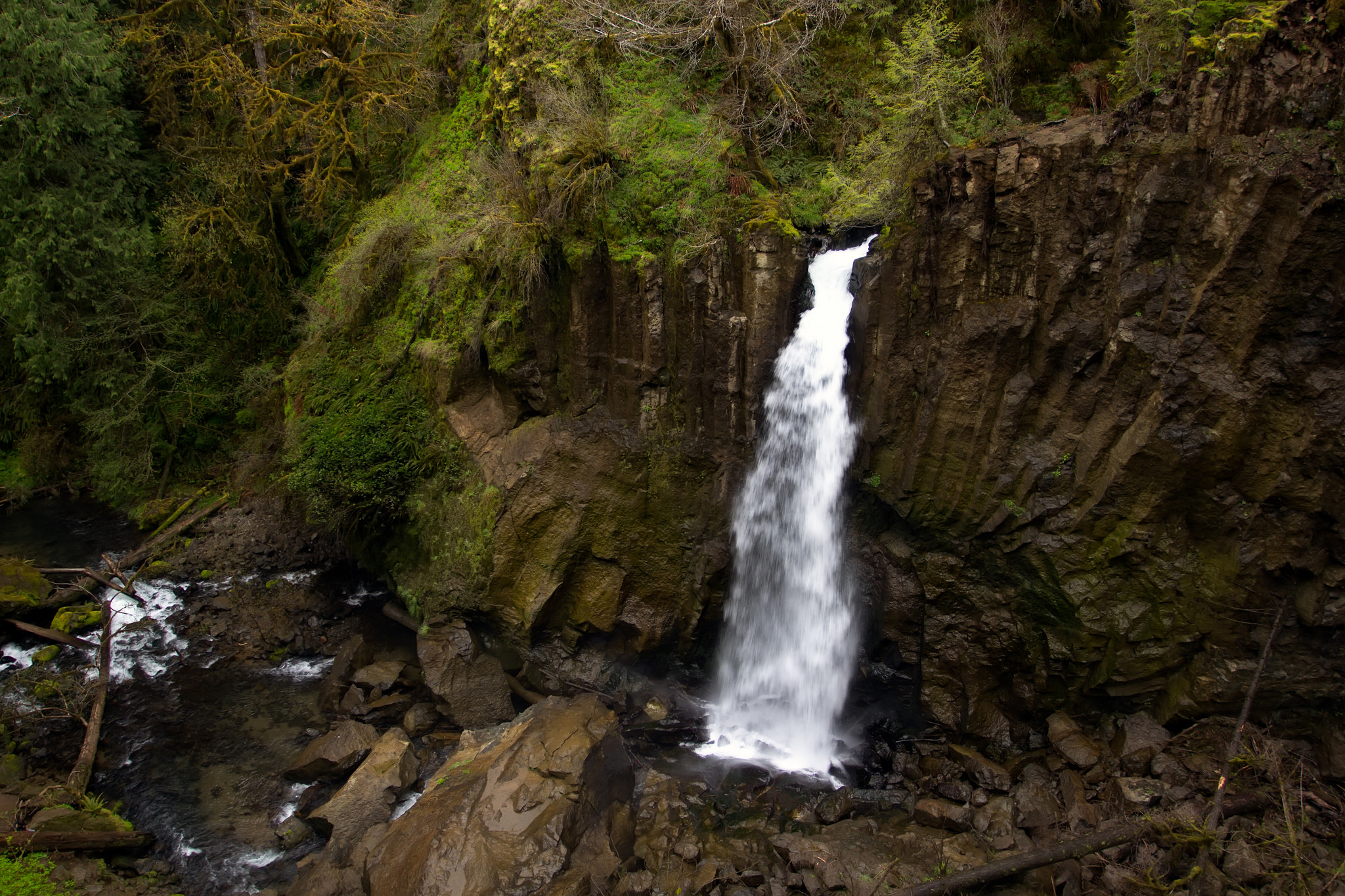 The best part about this hike? The impressive suspension bridge of course. The 240 foot long bridge spans across Drift Creek and is suspended about 100 feet in the air. The gorgeous waterfall, of course, is a nice bonus as well.
Two 29 foot towers support the bridge, which is anchored by bolts planted in rock on one side and concrete on the other. When crossing you will enjoy the beautiful view about 80 feet down to Drift Creek Falls.
---
RELATED: Lincoln City, Oregon: Things To Do, Where To Stay, Where To Eat
---
4. Cascade Head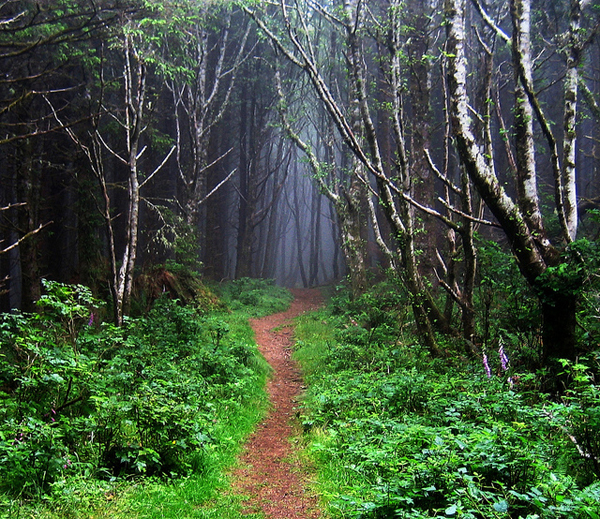 Oregon's coast has some of the most beautiful rainforest in the Pacific Northwest, and you can experience it on a hike to Cascade Head near Lincoln City Oregon. You have a number of options for hiking to Cascade Head as there are three trailheads that make their way to the meadow overlooking the ocean and the mouth of the Salmon River.
You can take a 4.2 mile hike on the Lower Nature Conservancy Trail (a 1200 foot gain in elevation), or take an easy 1 mile hike that gains 160 feet in elevation on the Upper Trail to Cascade Head. There's also a trail from Hart's Cove which is a 5.4 mile hike over 900 feet of elevation.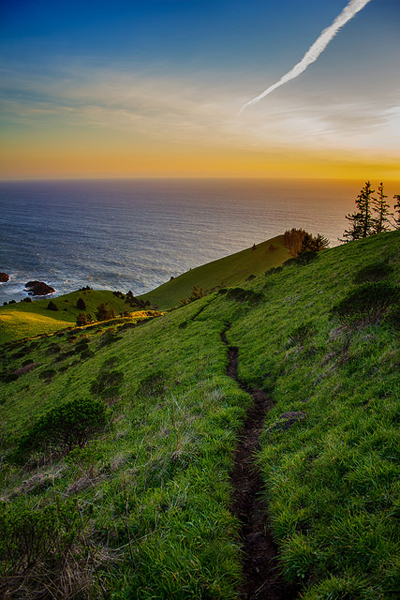 If you're planning on hiking this trail in the rain (or any trail), plan to keep an extra pair of socks and dry pair of shoes in your car for when you return from your hike. Rain-soaked grass and bushes along the trail will quickly soak through your shoes and socks as well as the bottom of your pants if you're not wearing something waterproof.
5. Susan Creek Falls
NOTICE: Trails in this area were affected by the 2020 Archie Creek Fire. Please check current closures in the Bureau of Land Management's Roseburg District before planning an outing.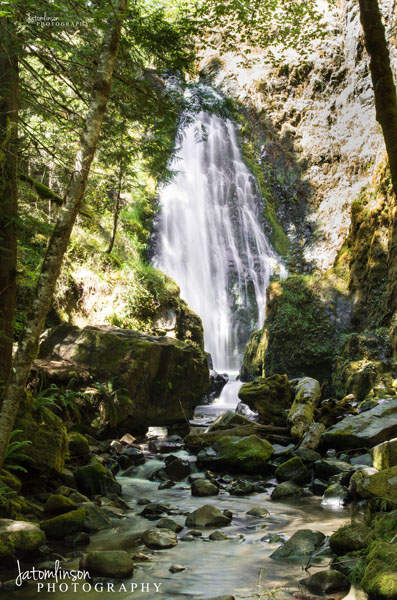 The trail to Susan Creek Falls is a moderate 1.9 mile hike. It's a popular Oregon hike that's crowded in the summer because it's only 30 miles from Roseburg and 17 miles from Glide, but a rainy day provides an opportunity to skip the crowd. This fan type waterfall is tucked away in a stunning forest, and the beauty of the waterfall and the ease of the hike makes it a popular destination.
6/7 Upper and Lower Table Rock in Southern Oregon

Upper and Lower Table Rocks located outside of Medford Oregon are home to hundreds of rare plant and bird species. From the top of either rock you can view the Rogue River, the Cascade and Siskiou Mountains, and the Medford area.
The trail to Upper Table Rock is a moderate 1.25 mile long trail with some steep sections. This trail will take approximately 3 hours round trip. The trail to Lower Table Rock is 1.75 miles long and is more difficult than the trail to Upper Table Rock. The Lower Table Rock trail takes approximately 4 hours round trip.
There is no water available on the trail or at the trailhead to either trail. Be sure to bring plenty of water. If you're going on a nice day, wear sunscreen before you set out to hike in Oregon. It should be noted that picking flours is banned on both trails. Dogs are also not allowed.
8. Cummins Creek Trail

Cummins Creek trail is a great trail to get out into the coastal range and away from crowds. This trailhead is located 4 miles south of Yachats Oregon, and is less than a mile from Thor's Well. The trail is a 5.9 mile loop, with some steep sections of the trail being rated as difficult.
9. Klamath Ridgeview Trail

Start your high desert hike on the Klamath Ridgeview trail by heading to upper Moore Park in Klamath Falls Oregon. You'll have to park by the tennis courts or along the side of the road within the park, and then hike past the closed gate going over the road.
Follow the paved path to the top of the park and then look for signs on your right to the Klamath Ridgeview trail. This trail is popular in the summer and fall with hikers, bird watchers and mountain bikers, but there are less people on the trail on rainy days. At the right time of year you can see spectacular looking wild thistles covered in butterflies.
---
RELATED: Explore Klamath Falls: Our 2023 Oregon Travel Guide
---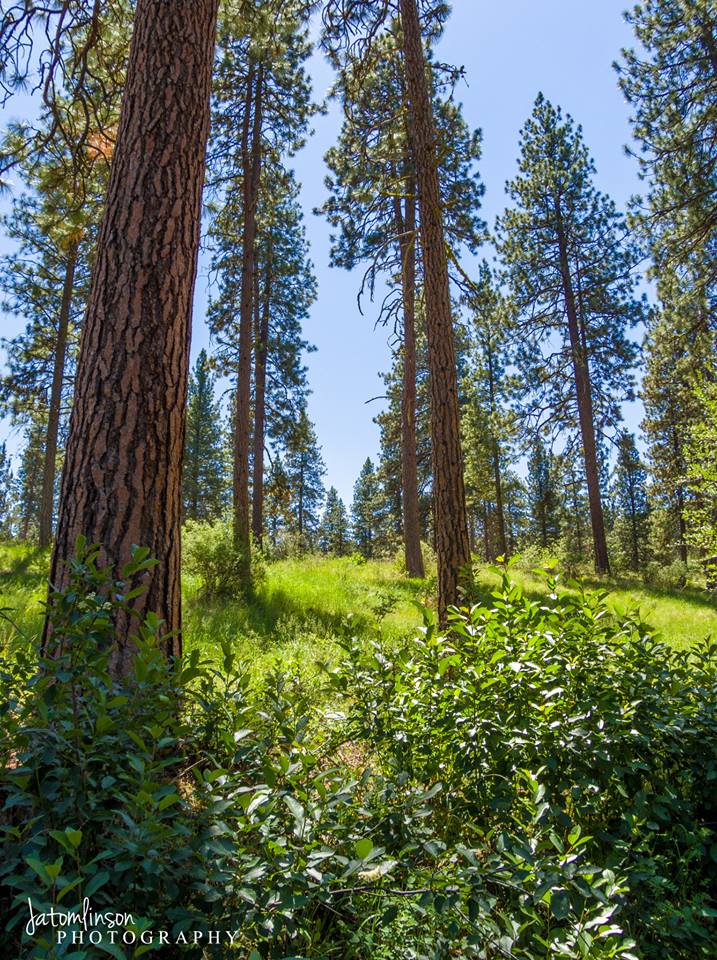 Be aware that this trail is inaccessible in winter months due to snow. Out of the dozen trails in Moore Park going up the side of the mountain, this is the prettiest because it affords spectacular views of Klamath Lake and the Cascade Mountains. Take a friend and be aware that cougars are common in the area.
10. Cooper Mountain Nature Park
Cooper Mountain Nature Park is right on Beaverton's doorstep. This park features three miles of trails that wind through forest, woods full of oak trees, and prairies. It features views of the Chehalem Mountains and Tualatin Valley. There's also a nature inspired playground. This is a family friendly place to take a hike in the rain (or sunshine).
This park is also home to the Northern red-legged frog as well as a variety of other wildlife. This is the perfect place to go if you want to get out into nature but don't want to stray too far from the city.
11.. Fall Creek Trailhead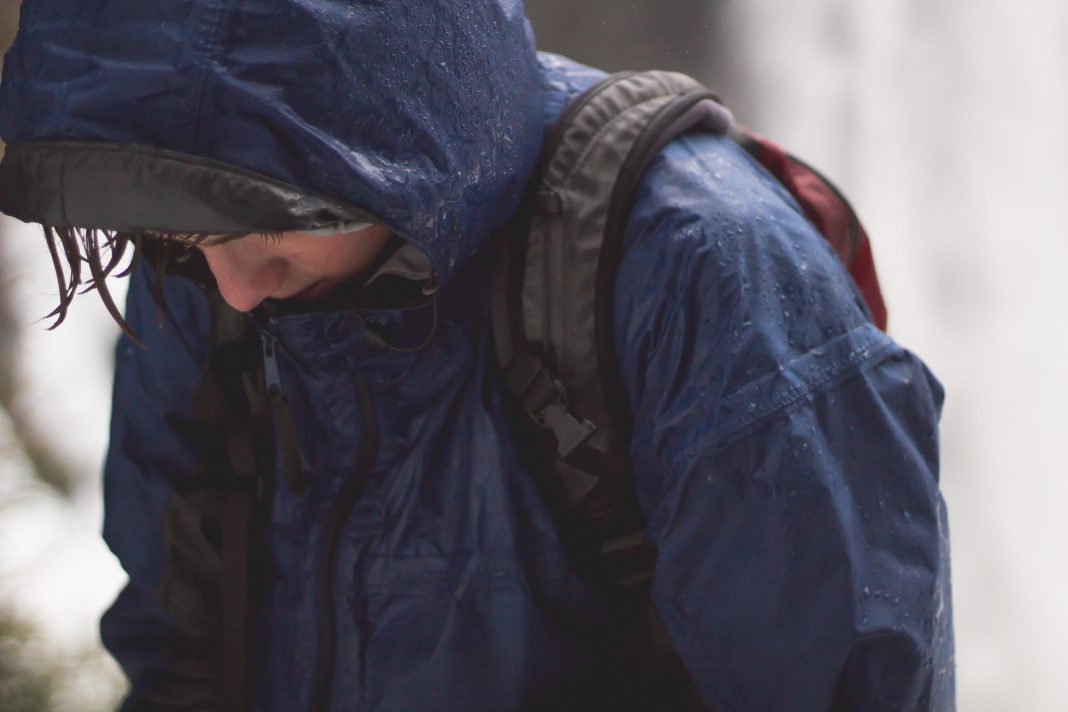 Fall Creek Trail features 12.2 miles of Oregon's natural beauty. Follow the scenic Fall Creek up this moderate trail through the woods above Fall Creek Lake. If you stick it out to the end of the trail, you'll be rewarded with a waterfall.
The creek has several swimming holes, and starts at Dolly Varden Campground. Along the trail there is also a shallow cave that is said was once used by Native Americans on hunting trips. Be sure to check out this trail's reviews here for good tips on hiking and locating this trail.
Hiking Tips and Safety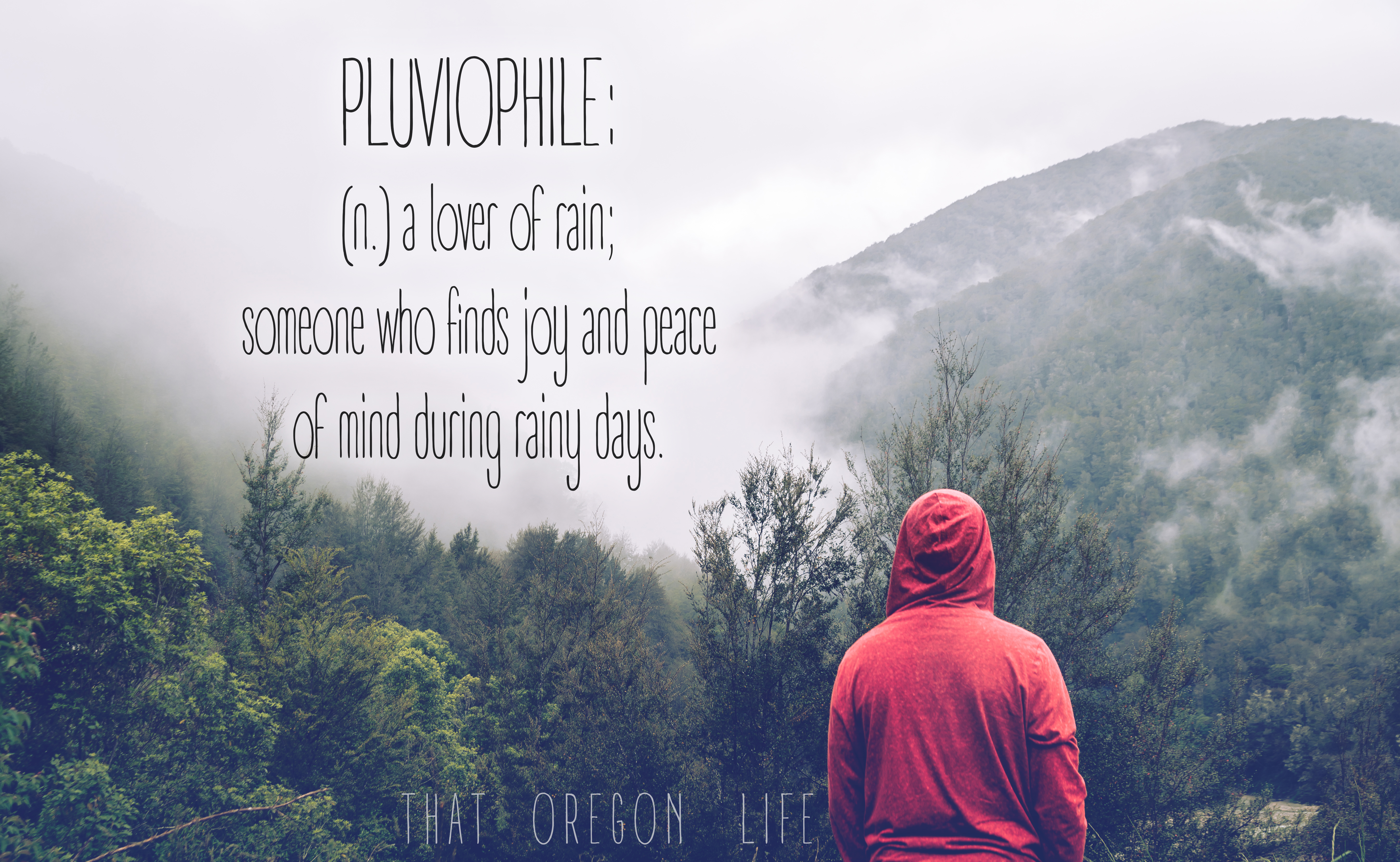 Always tell someone where you will be going and travel with someone else if possible. Be sure to choose a trail appropriate for your skill level. Check the weather, dress appropriately, dress in layers, and bring enough food, water, and medical supplies. When hiking in inclement weather such as the rain it is also a good idea to keep spare clothing in your bag or car for when you're finished with the hike. Remember, hike at your own risk.