Welcome to Klamath Falls, a picturesque city in southern Oregon, acting as the county seat of Klamath County. Boasting captivating landscapes, exciting outdoor activities, and rich cultural experiences, Klamath Falls is absolutely worth the trip if you are exploring The Beaver State.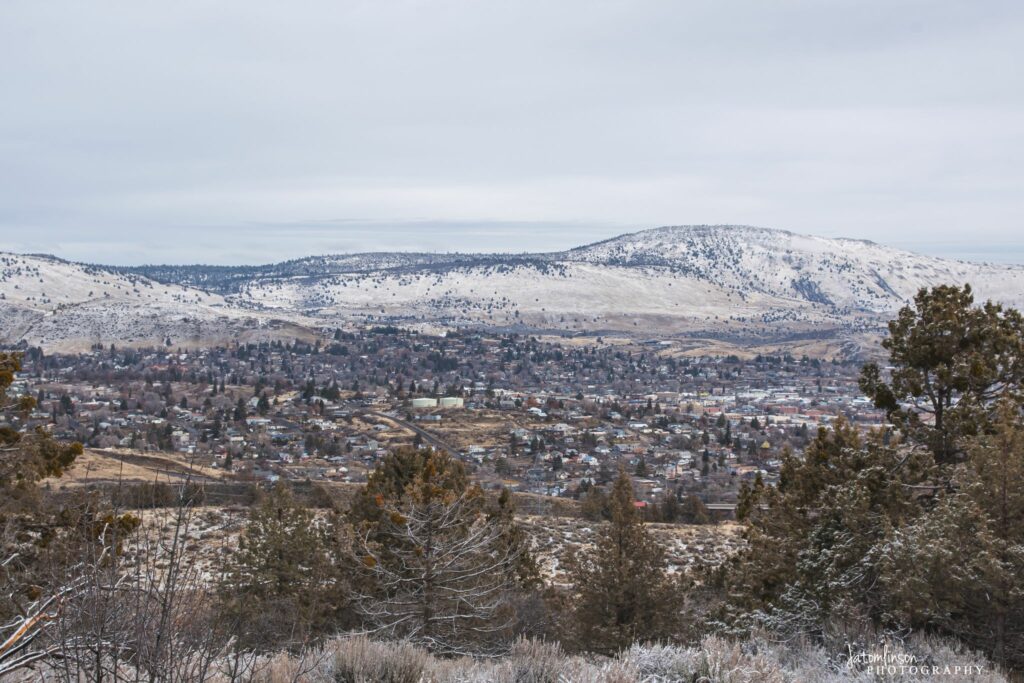 This comprehensive guide will showcase the best that "Oregon's City of Sunshine" has to offer and help visitors to make the most of their stay in this fascinating destination. From must-see tourist attractions and scrumptious local cuisine to insider tips for navigating the city, we've got you covered.
Sign up for monthly emails full of local travel inspiration and fun trip ideas. In each newsletter we'll share upcoming events, new things to do, hot dining spots and great travel ideas.
Surrounded by lush forests, pristine lakes, and striking volcanic landscapes, Klamath Falls (sometimes called "K-Falls" by Oregonians and locals) is an idyllic destination for nature enthusiasts and adventure seekers. Its prime location near the border of California and Oregon offers visitors a unique blend of both states' natural beauty and outdoor recreational opportunities.
The picturesque city of Klamath Falls boasts a delightful blend of metropolitan allure and small-town charm. With a modest population of just over 20,000, this close-knit community enjoys a wealth of amenities, a mild climate, and an affordable cost of living. The city features numerous parks and untouched natural landscapes, while still being in close proximity to vast wilderness areas, offering a plethora of recreational opportunities throughout the year. Klamath Falls is an idyllic location where the welcoming spirit of a small town meets the convenience of urban living, all with the breathtaking beauty of the Oregon outdoors just steps away.
Things To Do In and Near Klamath Falls, Oregon
---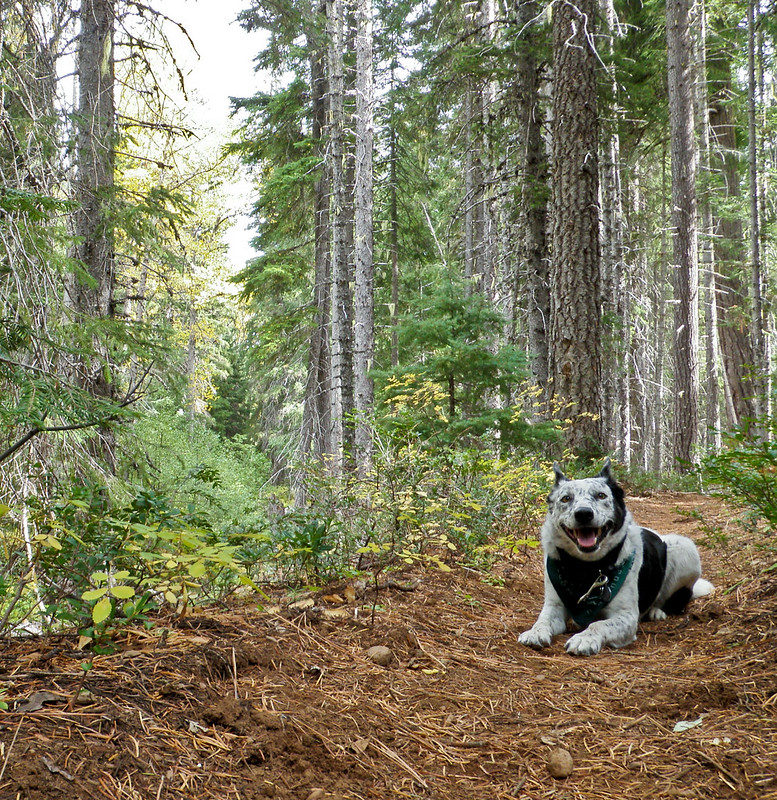 Klamath County's diverse ecosystem, from high desert to alpine forests, provides a remarkable backdrop for the vibrant community and various events held in Klamath Falls throughout the year. Whether exploring the great outdoors, fishing, hunting, hiking, mountain biking, or soaking in the local culture and history museums, Klamath Falls promises an unforgettable experience in the heart of Klamath County.
Top Attractions and Outdoor Recreation
Crater Lake National Park
Easily one of the most fascinating places in the entire world, Crater Lake draws in over half a million visitors per year. Crater Lake sits in the caldera of the collapsed volcano Mount Mazama and is surrounded by incredible old-growth forests, evergreens, and of course volcano remnants. Mount Mazama formed half a million years ago and erupted around 7,700 years ago; Native American histories speak of the massive eruption.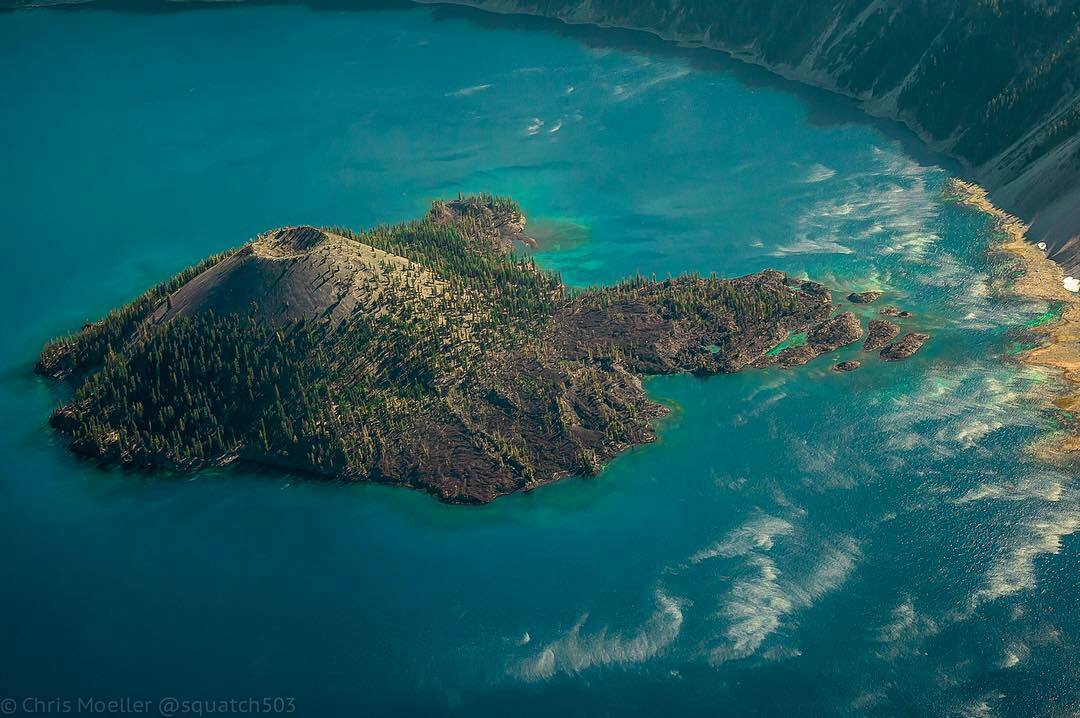 A stunning national treasure, Crater Lake is the deepest lake in the United States and a prime destination for sightseeing, hiking, and photography. Family-friendly ranger programs are available, making it an all-ages experience.
The town of Klamath Falls is situated perfectly as a base camp for every Crater Lake outdoor adventure.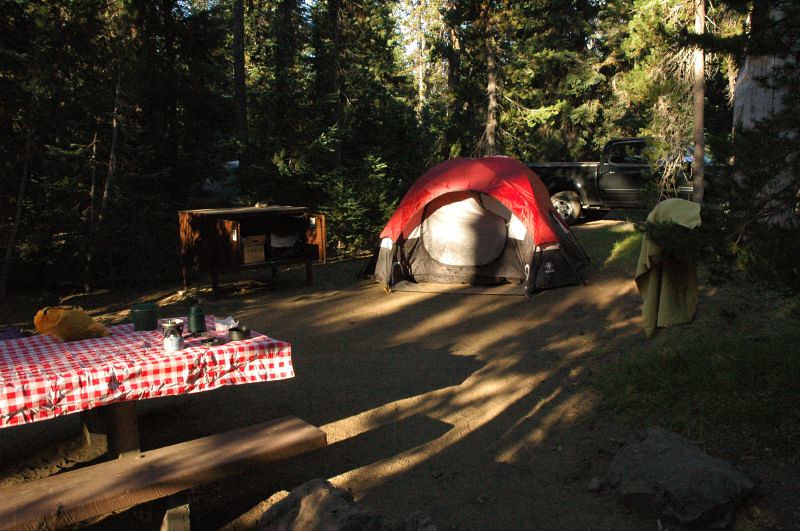 ---
RELATED: Crater Lake Camping – Where To Stay When Visiting Crater Lake
---
Lava Beds National Monument
The Lava Beds National Monument near Klamath Falls offers a tumultuous blend of geological and historical marvels. The Medicine Lake shield volcano has been the source of numerous volcanic eruptions over the last 500,000 years, sculpting a rough terrain speckled with various volcanic formations and lava beds. Your visit to this area promises over 800 caves, sites exhibiting Native American rock art, significant battlefields and camping sites from the past, and an opportunity to explore the wilderness of the high desert.
History buffs and adventure enthusiasts will enjoy exploring the volcanic landscape's lava tubes, amazing rock formations, and ancient petroglyphs. Make sure to bring a flashlight to the Lava Beds National Monument!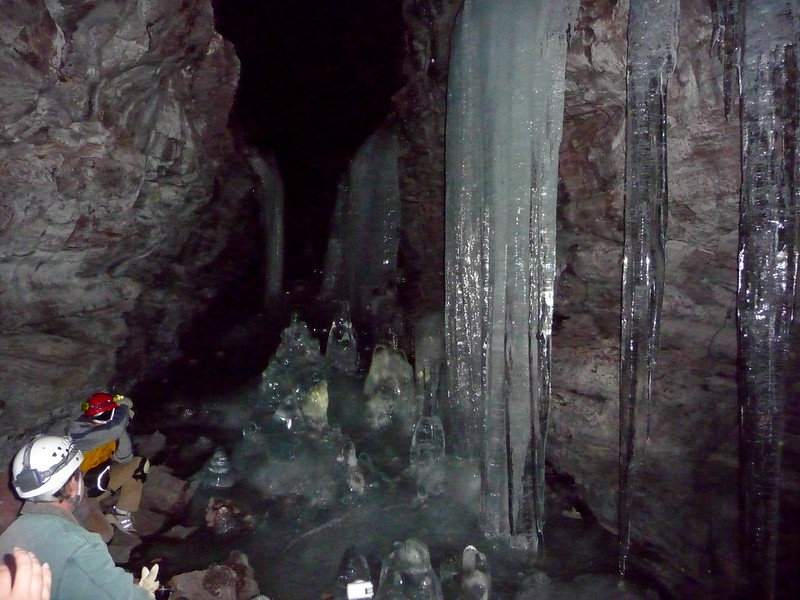 Lake Ewauana
For outdoor adventure, spend a relaxing day kayaking, paddle boarding, or having a picnic by the serene waters of Lake Ewauana, with a diverse avian population perfect for birdwatching.
Lake Ewauana is the headwaters of the Klamath River, fed by the Link River from Upper Klamath Lake.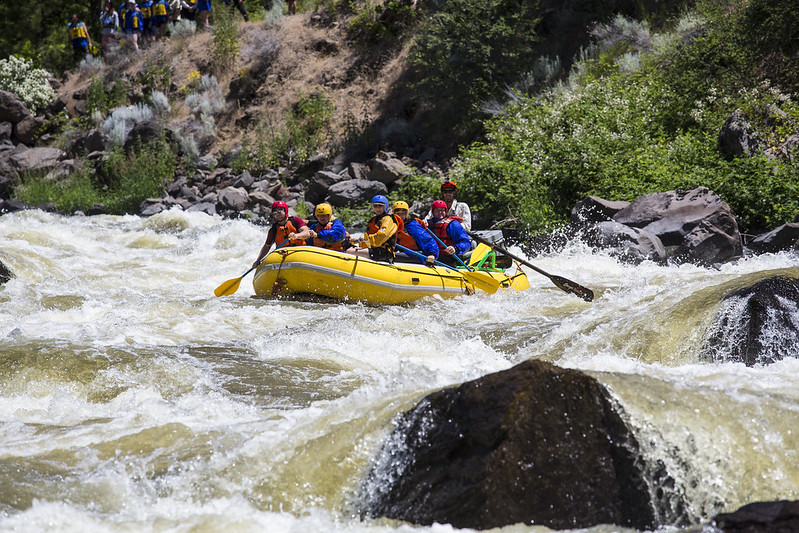 Hike the Klamath Wingwatchers' Lake Ewauna Nature Trail (just one of many trails in the region) for an unparalleled birdwatching experience. Situated perfectly within walking distance of downtown Klamath Falls, you may spot a Bald Eagle or two, Green Herons, Spotted Sandpipers, and Barrow's Goldeneye, among many others.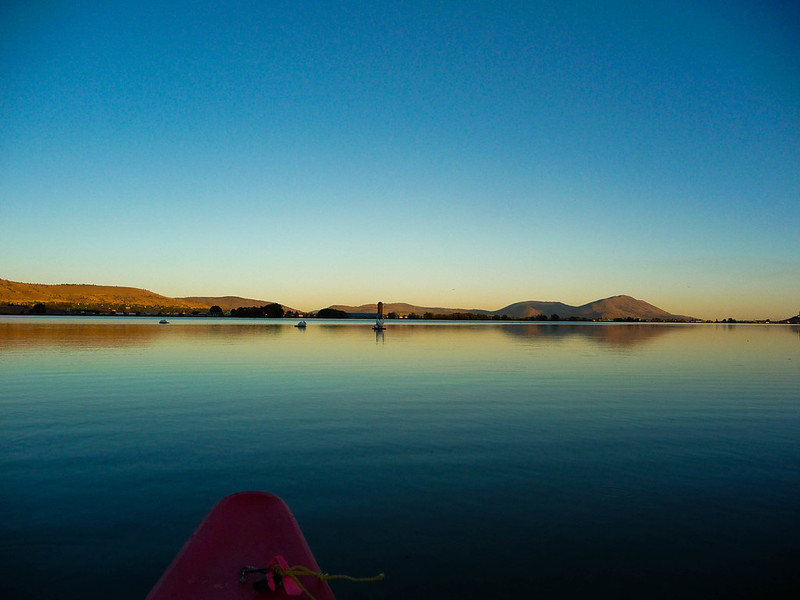 Moore Park
This expansive park offers playgrounds, sports fields, and a marina for family fun and outdoor recreation. Hike or bike along the extensive trails overlooking Upper Klamath Lake for breathtaking views. At Moore Park, you'll also find a concession stand, day camp area, disc golf course, picnic shelters with barbeque pits, and tennis courts.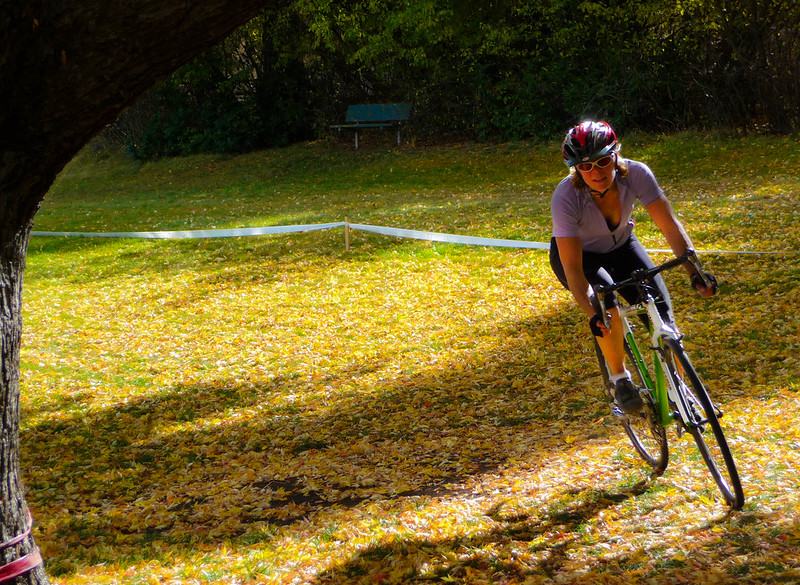 Upper Klamath Lake
The city of Klamath Falls is actually situated at the very southern tip of Upper Klamath Lake, making it the perfect location for wildlife viewing and bird watching.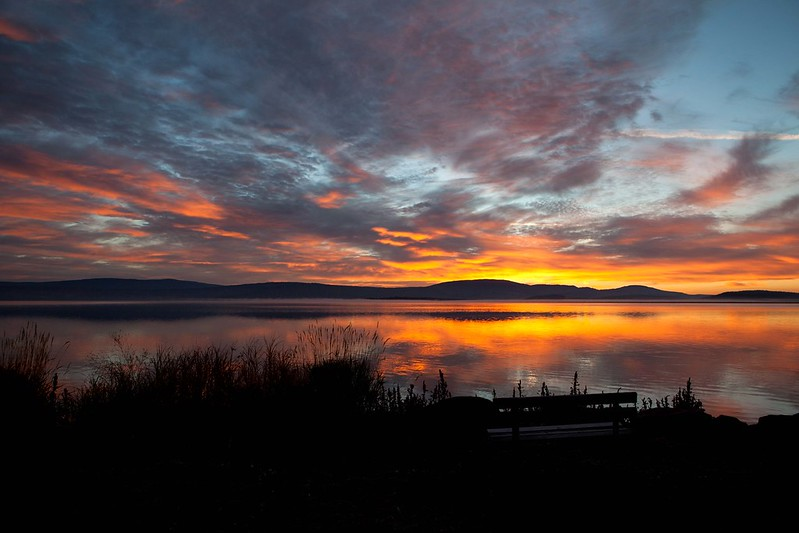 Spanning almost 30 miles in length and stretching 8 miles across, Klamath Lake boasts the title of the largest freshwater lake situated west of the Rocky Mountains. With depths reaching up to 60 feet, the lake's Pelican Bay is a haven for fishing enthusiasts who revel in the challenge of reeling in sizable trout.
Meanwhile, the region attracts wildlife aficionados who flock to the lake to catch glimpses of various waterfowl, playful otters, elusive mink, graceful deer, and majestic bald eagles.
The annual bird migration through this region is world-famous. Beginning in October, over one million waterfowl enter the Klamath Basin, from ducks to Tundra Swans. Later come the raptors; Eagles, Peregrine Falcons, Red-Tailed Hawks, and others. Over 350 species of beautiful avians make Klamath Falls a must-see location to add to your travel plans.
You'll want to be sure to explore things up close on the 9.5-mile Upper Klamath Canoe Trail.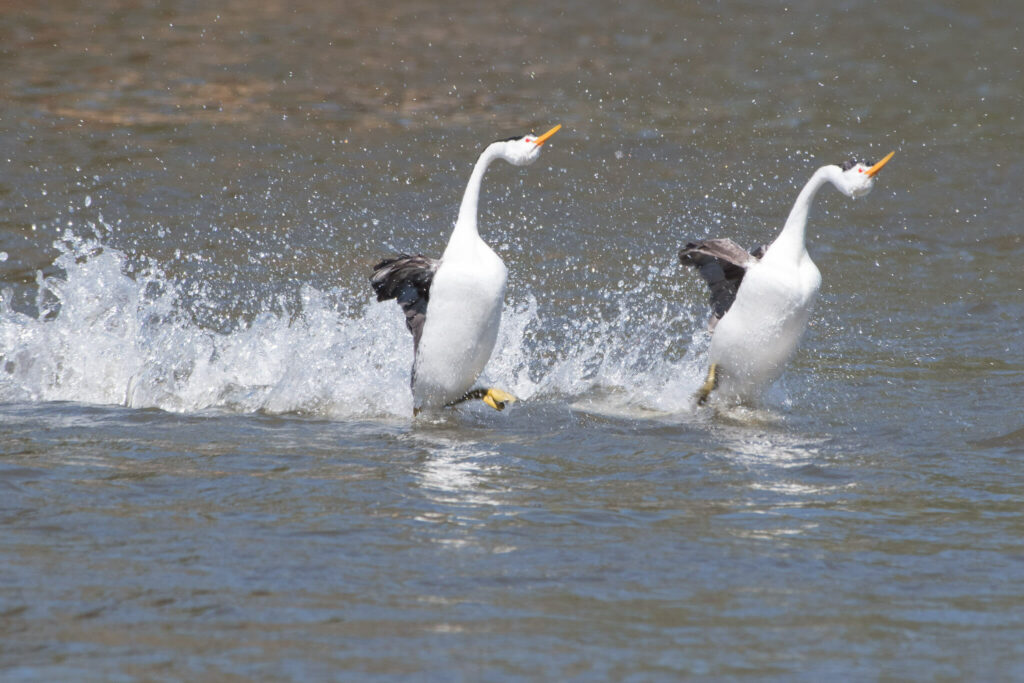 Go Mountain Biking on the OC and E Woods Line State Trail
This 100-mile biking trail is Oregon's longest linear park. It was built upon the old Oregon, California, and Eastern Railroad (OC&E) bed, begins in the heart of Klamath Falls' downtown area and continues all the way east to the lush Sycan Marsh.
The diverse landscape of this trail means you'll never get bored as you bike through urban areas, juniper desert, farmland, wetlands, thick forest, and open meadow.
Take in Some Klamath Falls Local Cuisine
A few of our favorites:
Ruddy Duck Restaurant
Located in the Running Y Ranch Resort, treat yourself to mouthwatering New American cuisine, featuring locally-sourced ingredients and a menu to satisfy all palates.
The Waffle Hut
Stop by for breakfast or brunch at this beloved local gem, offering creative waffle dishes and other comfort food favorites.
Thai Orchid Cafe
Enjoy authentic Thai cuisine in a relaxed atmosphere. Don't miss their house specialty, "Crying Tiger."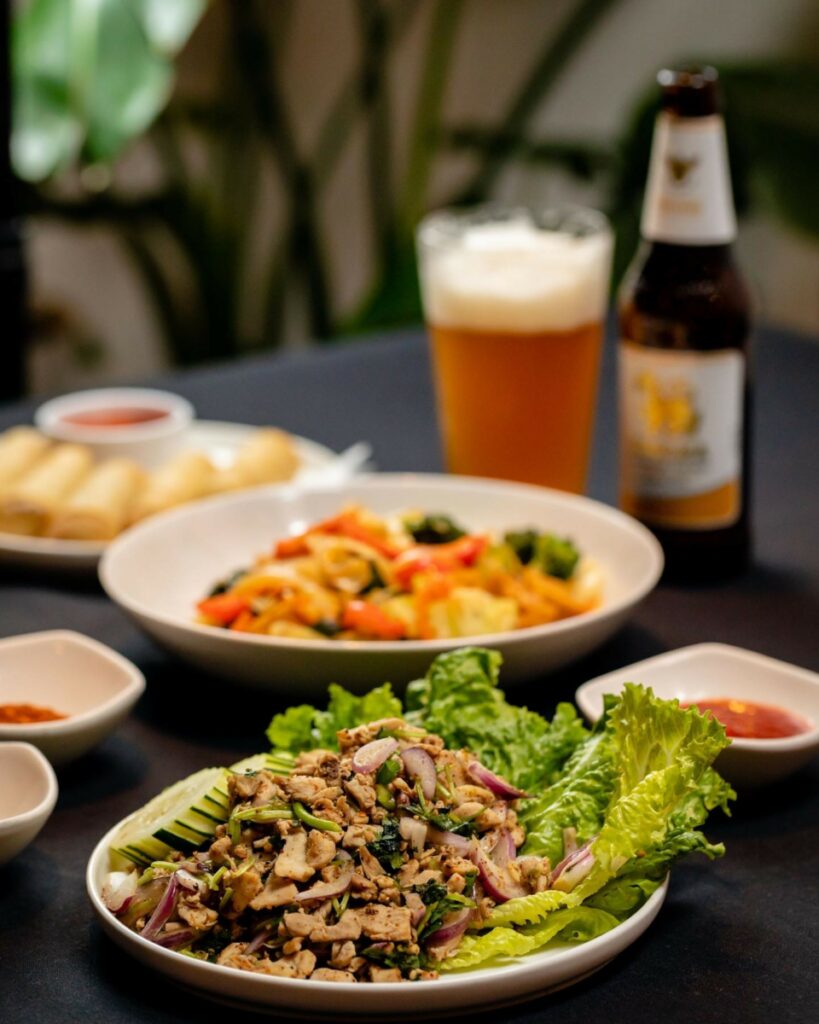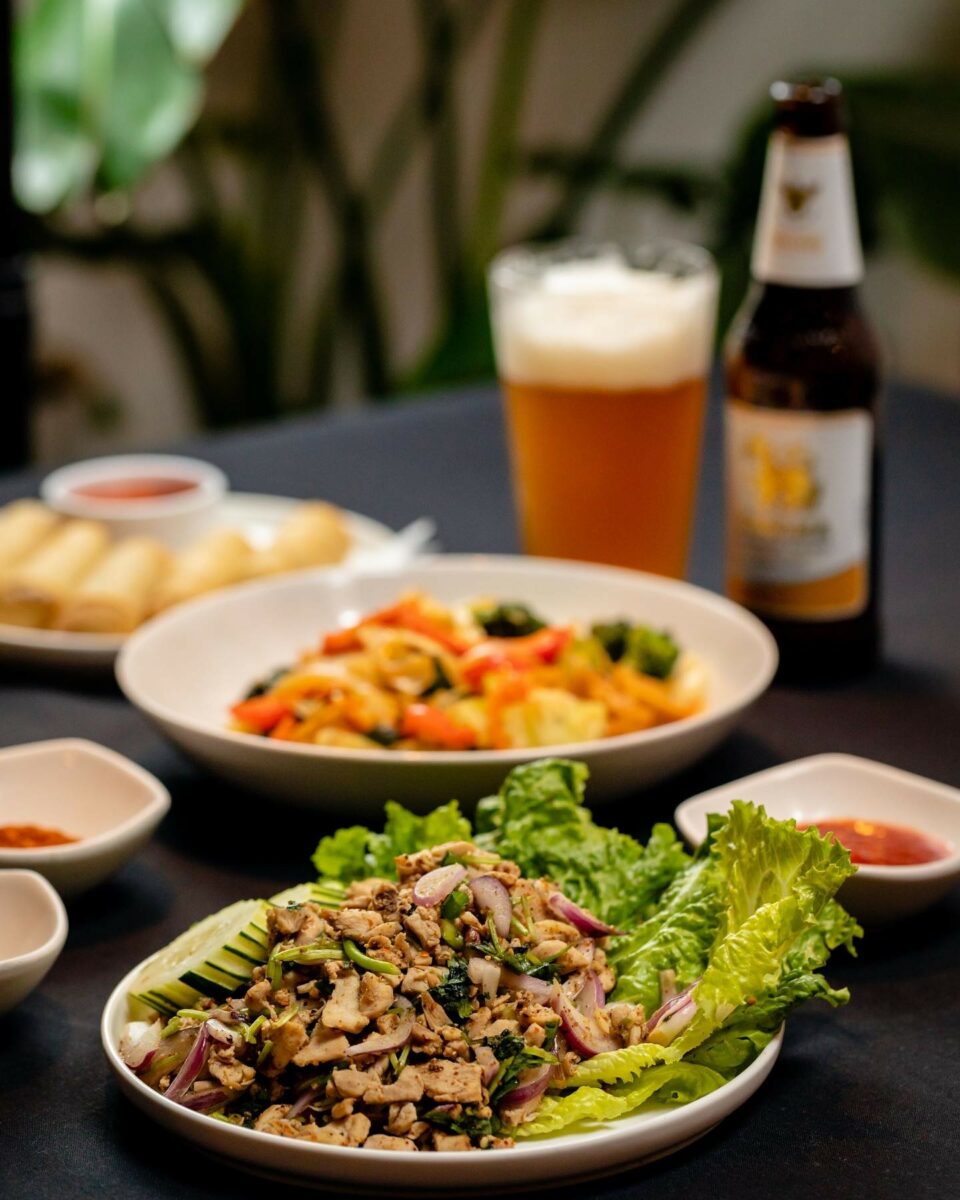 Klamath Basin Brewing
Sample their craft beers and savor freshly-made pub fare, all while learning about the brewing process at one of Klamath Falls' premier breweries.
Discover Local History in Klamath Falls, Oregon

Klamath County Museum
The Klamath County Museum is an amazing place that features exhibits on both the human history and the natural history of the Klamath Basin. Visitors can explore Native American artifacts and learn about what happened during the Modoc Wars, as well as view a real pair of the famous Fort Rock Sandals, the oldest directly-dated footwear in the world (uncovered right here in Oregon).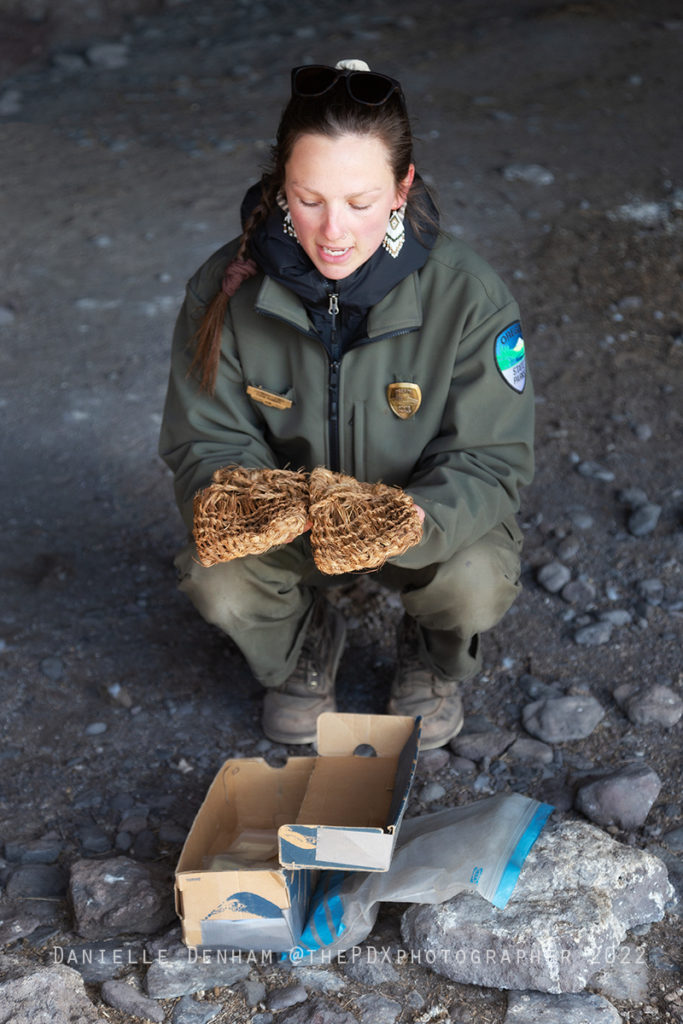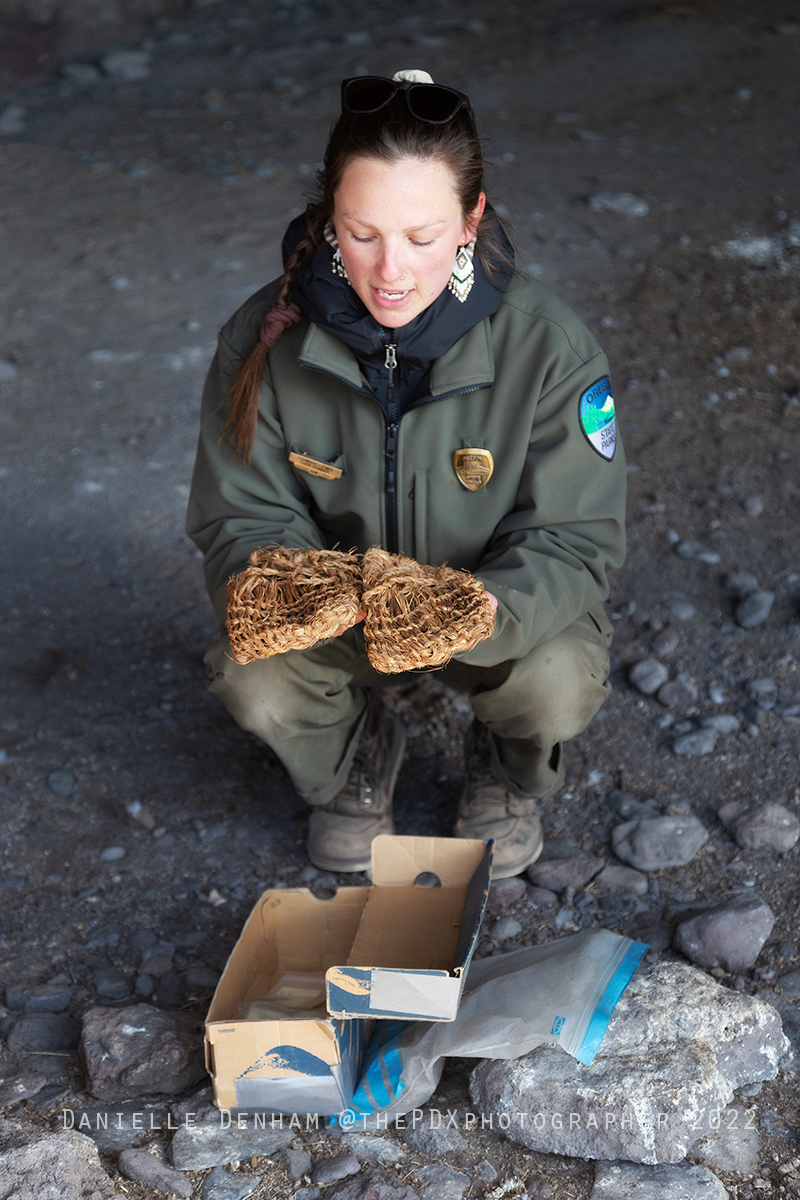 You'll also have the chance to learn about the area's one-room schoolhouses, Klamath County during World War II, and how the modern timber industry has shaped the town.
Baldwin Hotel Museum
This old brick building was built in 1905 and currently sits on the National Register of Historic Places. The museum showcases exhibits on so many interesting things, such as sporting in the great outdoors, child care, fashion, laundry, Victorian ideals, cooking, music, shopping, health care, and a collection of movie theater memorabilia.
Fort Klamath Museum
Located 35 miles north of Klamath Falls on Highway 62, this museum was originally a military outpost near the western end of the Oregon Trail. Learn about the rich history of the Native Tribes who made their homes in the Klamath Basin, and pay respects to Captain Jack (Kintpuash) and his party; brave men who fought to regain their homelands.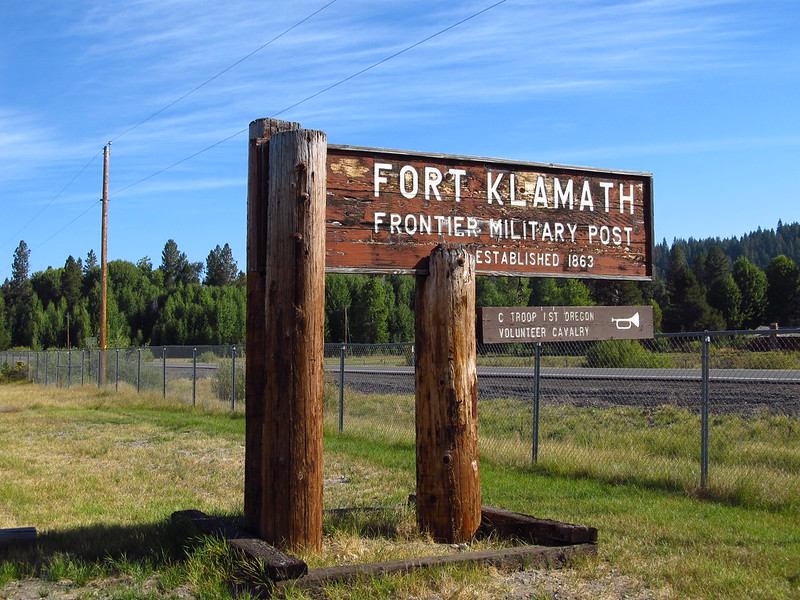 Take a Historic Walking Tour
The city of Klamath Falls, Oregon began its life in the 1860s as the town of Linkville (due to its location at the mouth of the Link River.
Today, Main Street and the downtown area are replete with historic buildings, restaurants, shops, local museums, parks, and so many things to do and see. You can even take a tour on an old-time trolley.
Check out the downloadable self-guided tour itineraries HERE.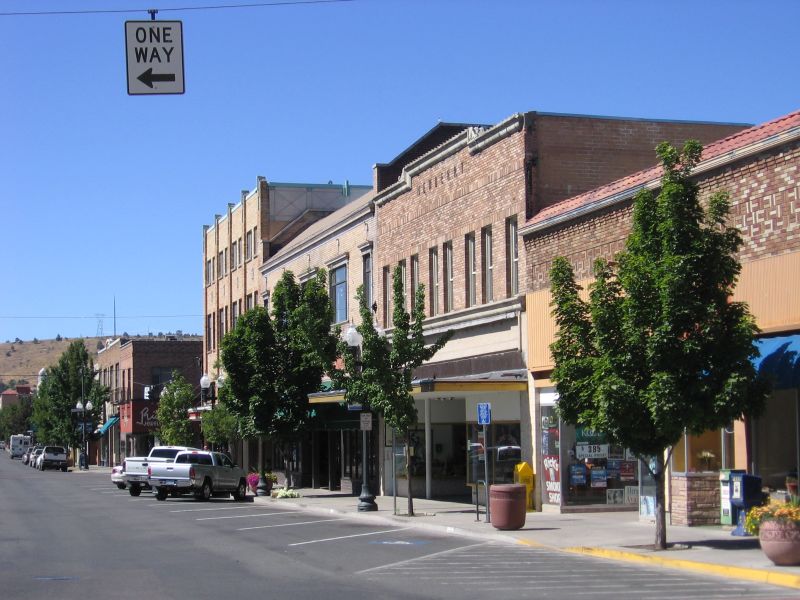 Annual Events in Klamath Falls
Klamath Winter Wings Festival: This bird-watching extravaganza, held in February, celebrates the region's diverse bird species and offers guided tours, workshops, and expert presentations.
Klamath Independent Film Festival: A showcase of regional talent, this film festival in late spring features screenings of local films, Q&A sessions with filmmakers, and networking opportunities.
Basin Brew & Q: This summertime event brings together local breweries and barbecue enthusiasts for a weekend of delicious food, craft beer, and live music.
Klamath Blues Festival: Held in July, this one-day music event features talented blues musicians, food vendors, and a lively atmosphere.
Klamath County Fair: A beloved tradition in early August, the fair offers thrilling rides, livestock exhibitions, live entertainment, and delicious food.
Klamath Falls Downtown Art Walk: This monthly event, held on the first Friday of each month, invites art lovers to explore local galleries and enjoy live music, food, and drinks.
Accommodation Options:
For budget-conscious travelers, consider affordable lodging options like Maverick Motel, Cimarron Inn, or the Running Y Ranch Resort. Luxury seekers can find upscale accommodations at the Cerulean Hotel or the Crater Lake Lodge, offering breathtaking views and unforgettable experiences.
Budget-Friendly Tips:
Take advantage of free admission at Klamath County Museum, Favell Museum, and the Klamath Art Gallery, showcasing the region's history and local artwork.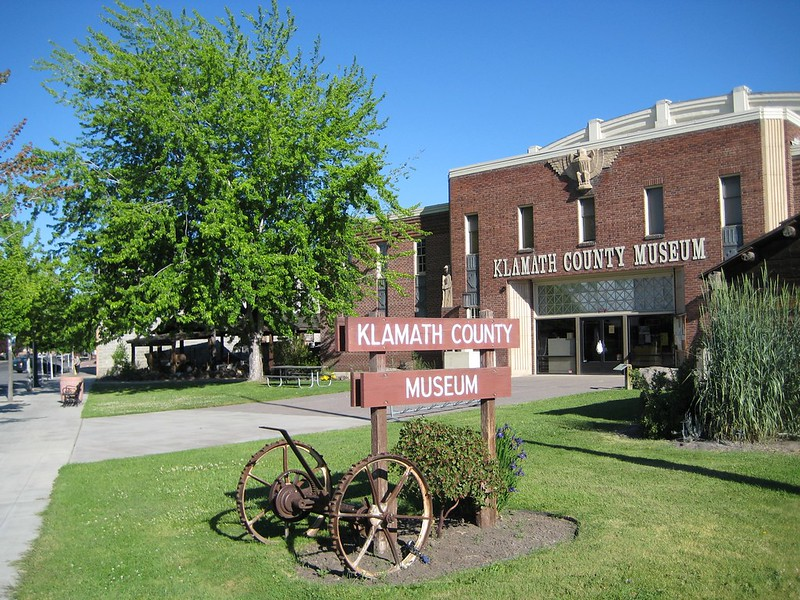 2. Enjoy outdoor activities like hiking, biking, and birdwatching at no cost.
3. Visit during the off-peak season (October-May) for lower accommodation rates and fewer crowds. Between December and February, hotel prices are usually the lowest of the year.
Navigating the City & Transportation
Klamath Falls is a walkable city with bike lanes throughout, providing easy access to major attractions. However, renting a car is recommended for venturing beyond the city limits, and exploring surrounding attractions like Crater Lake National Park. Public transportation is limited within Klamath Falls, although Basin Transit Service (BTS) offers bus routes for local commuting.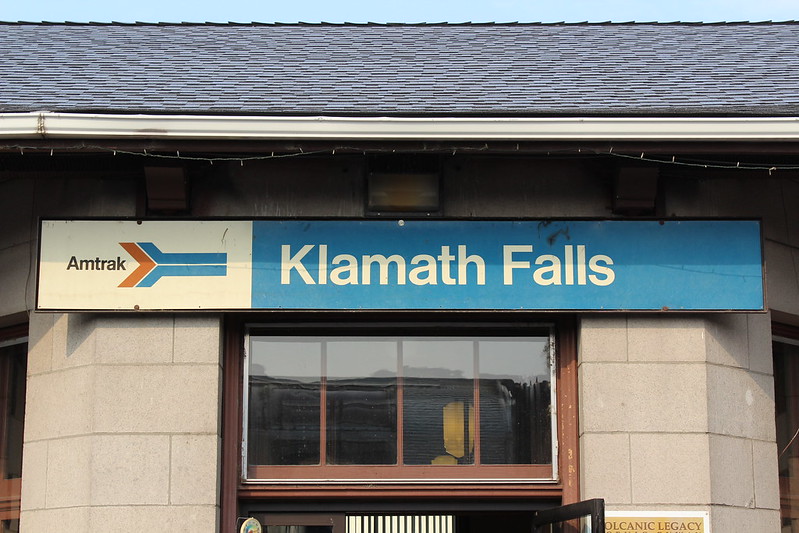 Frequently Asked Questions About Klamath Falls, Oregon
---
When is the Best Time to Visit Klamath Falls?
June through September offers ideal temperatures for outdoor enthusiasts to enjoy the area's warm weather activities. However, for those who revel in winter sports, the colder months transform Klamath Falls into a snow-filled wonderland perfect for skiing and snowboarding. 1.5-2 hours drive in each direction is a ski area: Bachelor and Willamette Pass to the north, Mt. Ashland to the west, Warner Canyon to the east, and California's Mt. Shasta to the south.
Where are the Waterfalls in Klamath Falls?
There is no large waterfall here, as the name itself is a bit misleading. "Falls" refers to the rapids along the Link River, not an actual waterfall.
What is Klamath Falls Famous For?
Enjoying 300 days of sun per year, Klamath Falls is often referred to as "Oregon's City of Sunshine". It's also famous for being the Gateway to Crater Lake.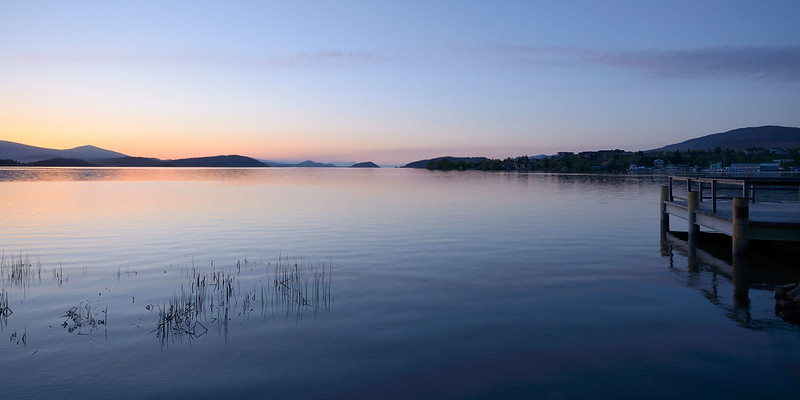 How Far From Portland is Klamath Falls?
It is a five-hour drive (280 mi.) via I-5 South.
How Far is Klamath Falls from the Oregon-California border?
Klamath Falls is only about 17 miles north of the California State Line.
To Sum up Klamath Falls:
This Southern Oregon town is special in so many ways. From its location close to the California border, endless hiking trails, cute main street, and seemingly endless sunshine, to awesome fishing, restaurants, parks, and museums, Klamath Falls will never leave you bored.