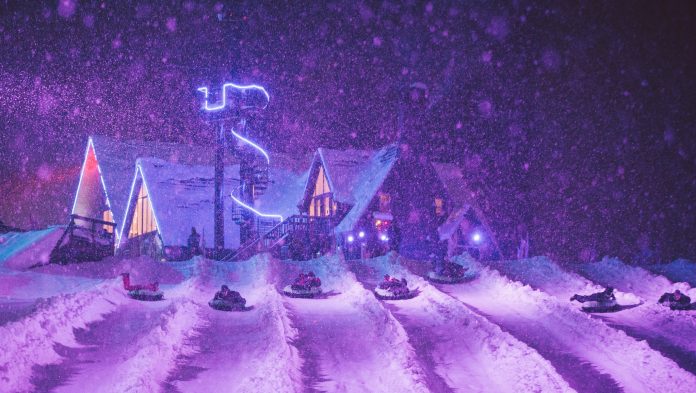 As winter approaches in Oregon, sometimes it takes us a little more motivation to get out and enjoy the outdoors. With the blistering cold, it can be a little too much sometimes. So if you're looking for a little extra motivation and something you can enjoy with the family no matter how cold it gets, look no further.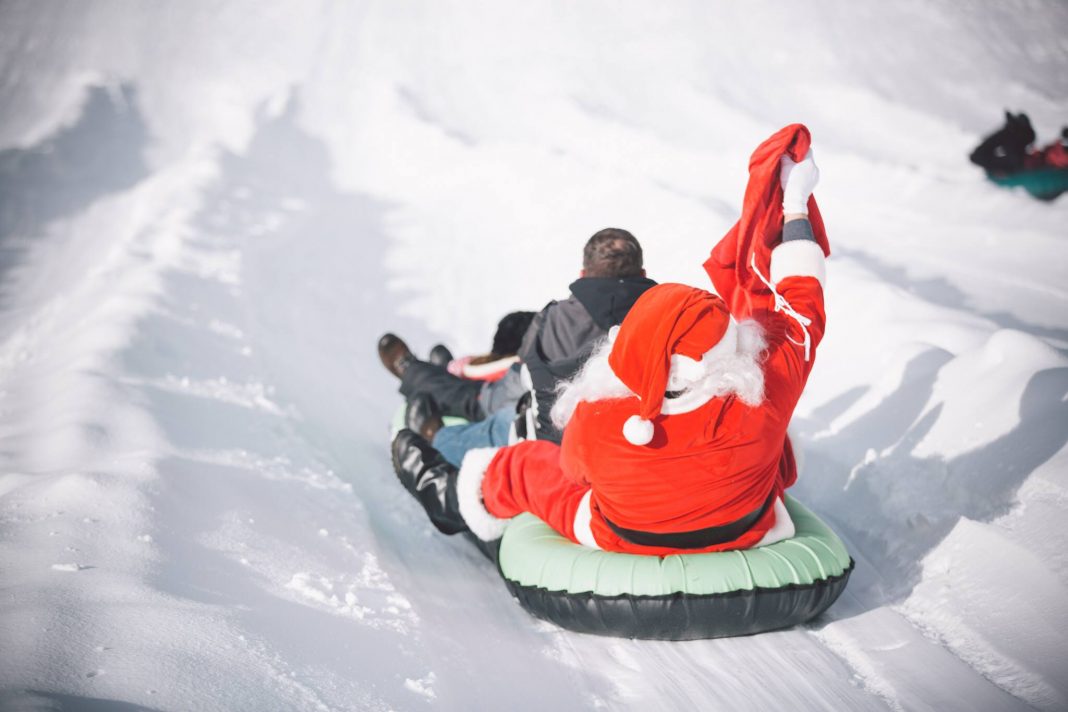 When Mt. Hood Ski Bowl is mentioned, most people's first thought is the 1,000 acres of terrain, made for some of the best snowboarding and skiing.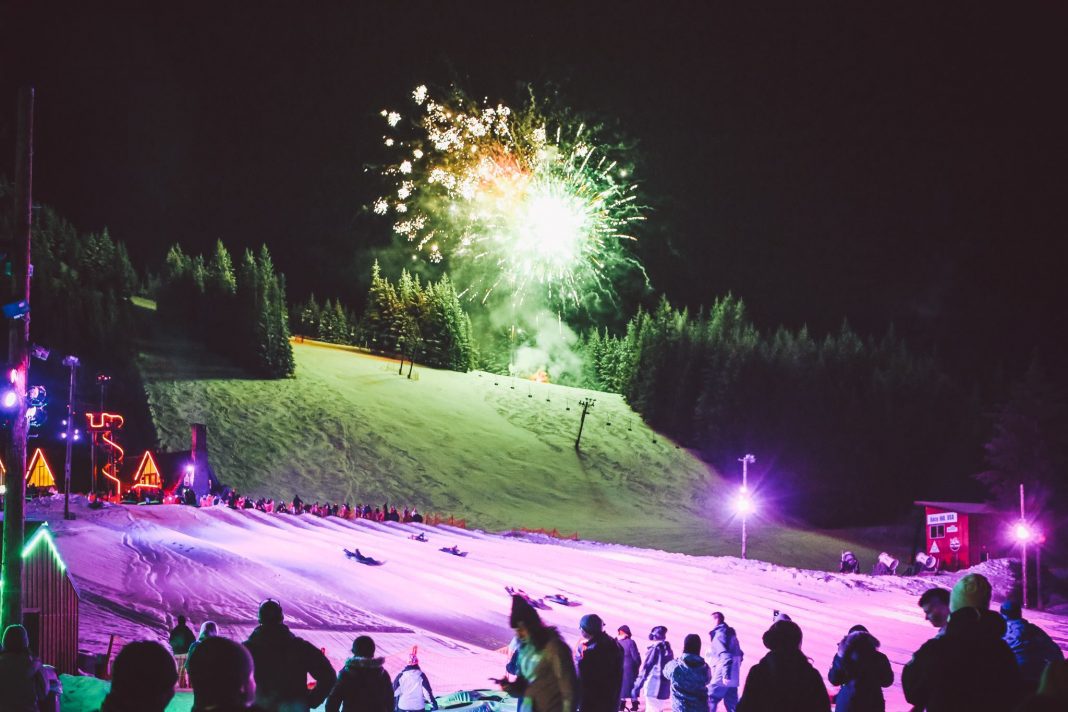 But did you know Skibowl is also home to Cosmic Tubing™? Think Cosmic Bowling, but instead of knockin' down pins with music and lights, you're riding the snow on tubes.
Every weekend and holiday during the winter (and through Spring Break), the resort's Snow Tube and Adventure Park transforms into a one-of-a-kind epic event featuring over 600,000 LED lights shining on the slopes, colored lights, laser lights, and black lights. The event is complete with party music being pumped through speakers. From classic rock to dance, the DJ will set the tone.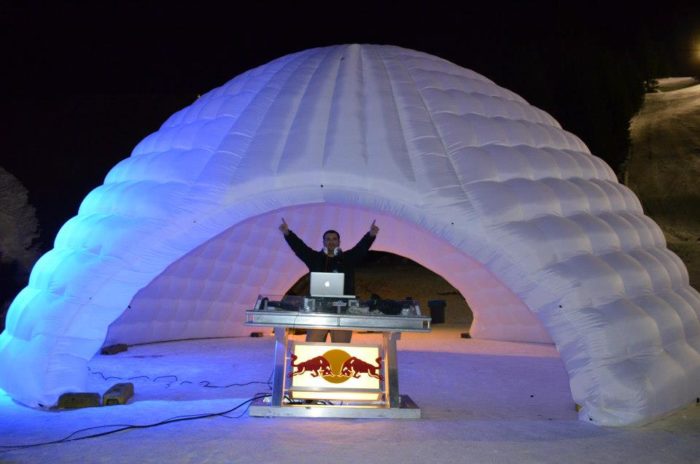 Cosmic Tubing features twelve groomed lanes to accommodate tubers riding single or tandem.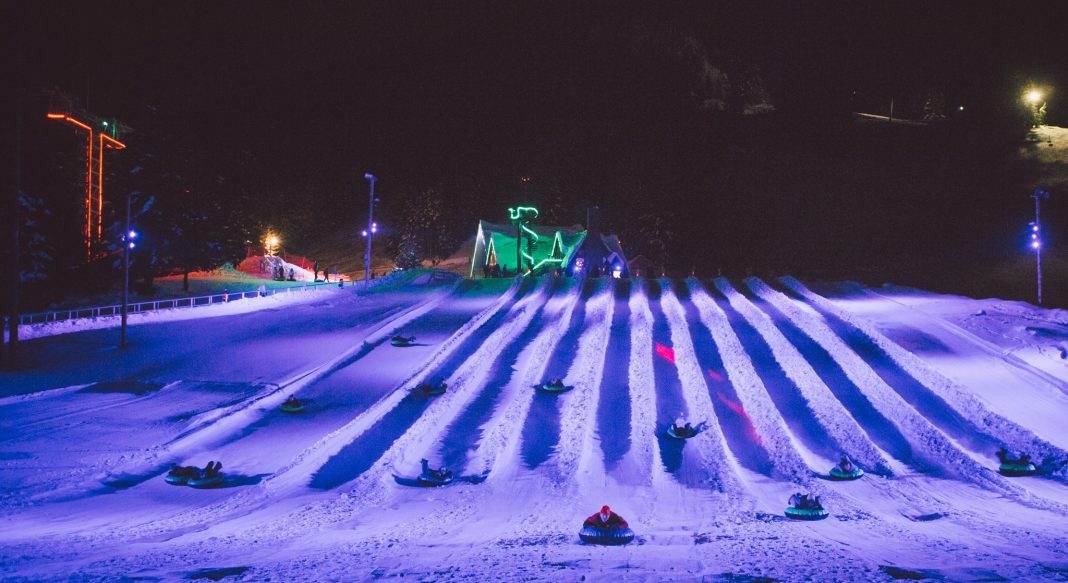 And don't worry about trudging uphill, the fancy conveyor lift will carry you and your tubes to the top of the hill – just steps away from the Multorpor Lodge and lounge or to outside slope-side seating.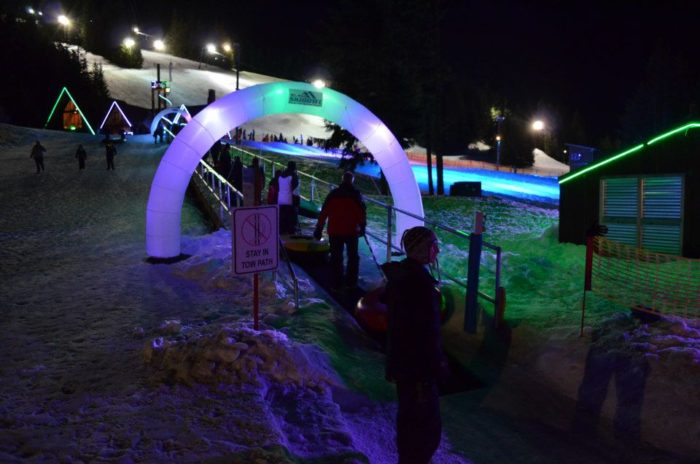 Here's an awesome video on YouTube from Cosmic Tubing you don't want to miss:
Cosmic Tubing™ goes on Friday and Saturday nights from 5:00 pm to 11:30 pm and 5:00 pm to 9:15 pm on Sundays and during school holiday periods!
If you're wanting to check it out, head over to Ski Bowl, located at 87000 U.S. 26, Government Camp, Oregon 97028. Hit the link here to check out their website for prices and more!