Mount Hood is an Oregon icon. It's one of the top destinations in northwest Oregon for winter sports like skiing and snowboarding, and one of the best spots in Oregon for mountain biking and hiking in warm months. People enjoy visiting the many lakes on Mt Hood, staying in gorgeous cabins, camping, and taking in stunning views of Oregon's natural landscape. This is your year-round guide to exploring Oregon's tallest mountain and all it has to offer.
Mt Hood is the highest point in Oregon at 11.230 feet (3,425 meters) and the fourth highest peak in the Cascade Range. It is located around 50 miles east of Portland. There are 100 developed campgrounds, ice caves, five ski areas, and 812 miles of recreational trails within the forest's 1.1 million acres.
Mount Hood Was Named After A British Naval Officer
In addition to being an important part of the community and people that visit the forest, Mt. Hood National Forest has a rich history in North America. The history of Mount Hood extends far beyond its current status as a recreational hotspot.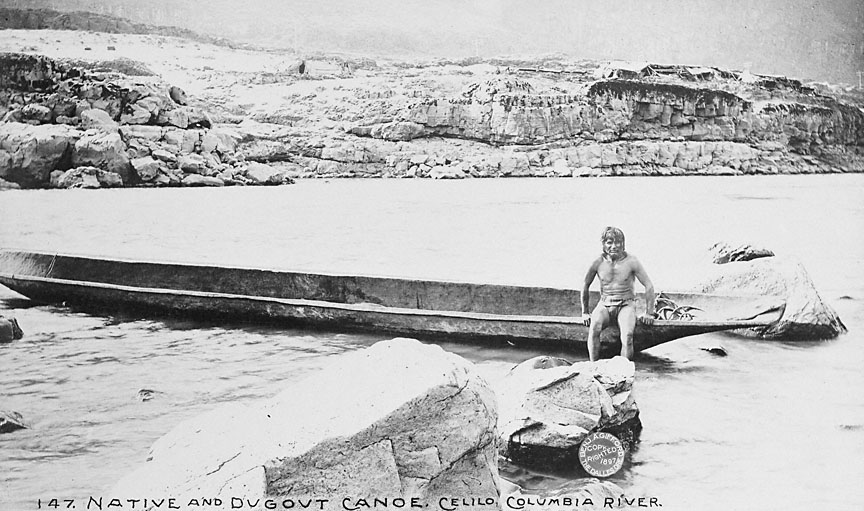 Indigenous people lived in the area surrounding Mount Hood for thousands of years before European settlers arrived, and they were the earliest known inhabitants. This mountain has a significant role in the spiritual traditions and spiritual beliefs of many of these tribes, and is considered sacred by many.
A variety of peoples lived within the area, including the Molalas, Kalapuyans, Chinookan Clackamas, Shinookan Wascos, Northern Paiutes, and Sahaptin speakers, all calling the mountain Wy'East. It is reflected in local streets, businesses, and schools, which use this name to refer to Native American trails later used by pioneers, rangers, recreationists, and automobiles. With the movement of pioneers to the newly settled West most Native American tribes were forcibly moved to reservation lands.
Sign up for monthly emails full of local travel inspiration and fun trip ideas. In each newsletter we'll share upcoming events, new things to do, hot dining spots and great travel ideas.
Lewis and Clark were the first Americans to document their view of Mt. Hood as they traveled through Oregon in 1792. In honor of a famous naval officer, Alexander Arthur Hood, the mountain was named Mt. Hood by British Lieutenant William Broughton. The expedition was commissioned by President Thomas Jefferson and aimed to explore the western territories of the Louisiana Purchase and find a water route to the Pacific Ocean.
Meriwether Lewis and William Clark, along with a group of handpicked soldiers and Native American guides, traveled up the Missouri River, through the Rocky Mountains, and to the Pacific coast, making numerous scientific discoveries and mapping out the lands they encountered. The journey marked the first time that American citizens had explored the western part of the country, and it played a significant role in opening up the American West to further exploration and settlement.
Potentially Active Volcano
It was not long before Lewis and Clark's expedition to the Pacific Northwest that Mount Hood erupted for its last major eruption in the 1790s. While local residents reported minor explosions in the mid-1800s, Mount Hood has remained quiet since then. When Mount Hood erupts again, what will it look like and how will it affect us? U.S. scientists are studying this volcano. In order to prepare for future volcanic eruptions, the USGS is studying the volcano's past eruptive behavior.
Does the Pacific Coast Trail go through Mt Hood?
The Mt Hood National Forest section of the Pacific Crest National Scenic Trail #2000 is 130.1 miles long. It begins at the Gifford Pinchot National Forest Boundary and ends at Willamette National Forest. Several trails and trailheads provide access to the Pacific Crest Trail in Mt Hood National Forest.
The Best Things To Do Around Mount Hood Oregon
---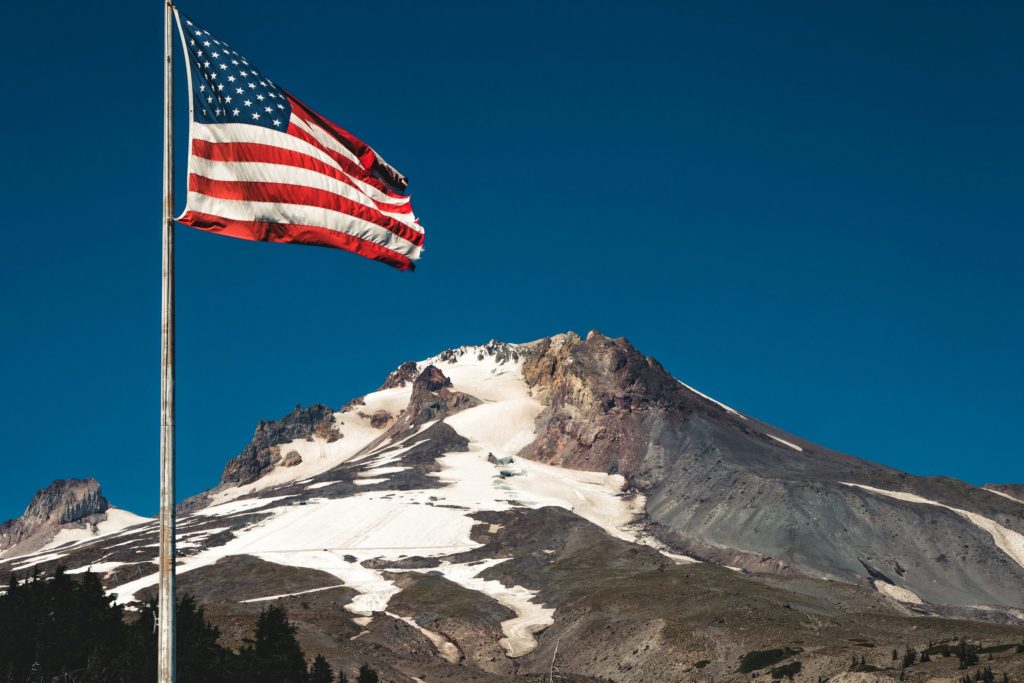 You May Want To Climb Mount Hood

If you want to climb the mountain someday, here are a couple key safety tips from Portland Mountain Rescue (per an article from KGW) as it will require technical climbing skills and experience. Feel free to read more at the link provided.
Even on the S Side route, the upper portion of the climb is steep (45°) snow and ice, with high consequence runout. A slip is often fatal.
In certain conditions, the climb can seem relatively simple. Previous climbers have left a boot pack so that the route is much like a stairway. Sunny skies belie the horrendous weather that can descend almost without warning.
Warm Weather Adventure On Mt Hood
Little Crater Lake - Crater Lake's Stunning Little Sister Near Mount Hood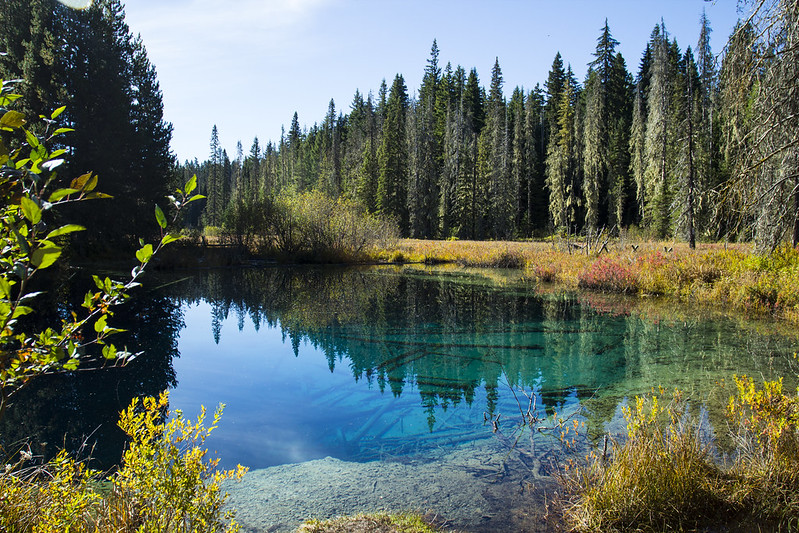 Little Crater Lake is a serene spot in the Mt Hood National Forest known to locals as Crater Lake's little sister. While you won't want to swim in these cold waters, this is the perfect spot for photographers, and those wanting a quiet place to camp near Hood.
Gorgeous Autumn Train Rides On Hood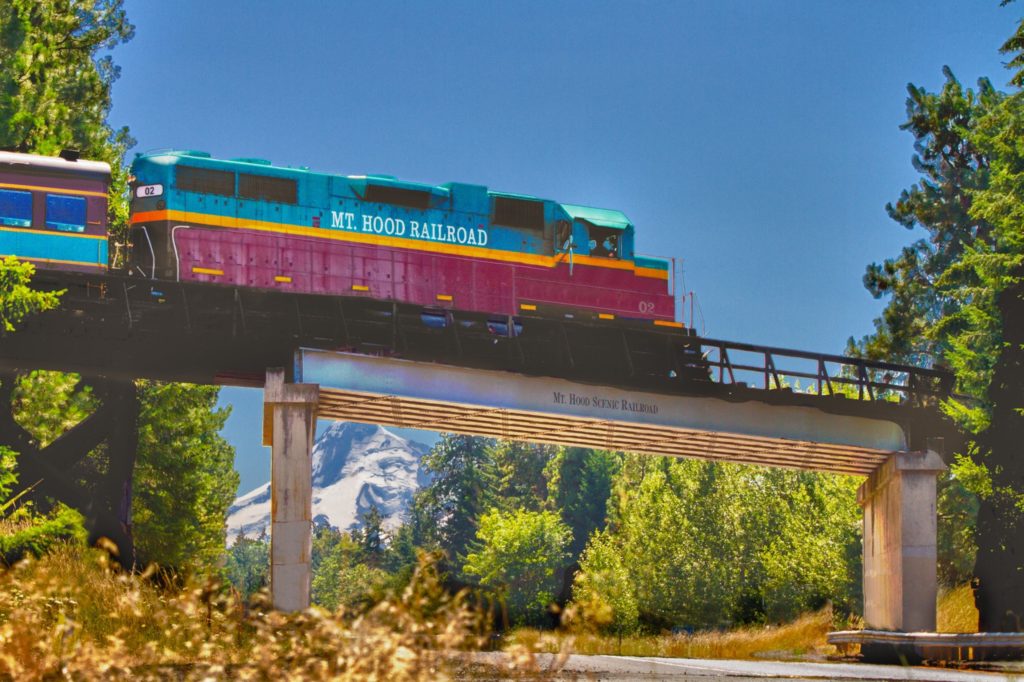 This Autumn Train Ride is the perfect way to see the area around Mount Hood and take photos of gorgeous fall foliage. These train excursions typically last around one and a half hours and afford riders pretty views. Tickets generally cost around $40.
Mount Hood Ski Bowl Adventure Park And Alpine Slide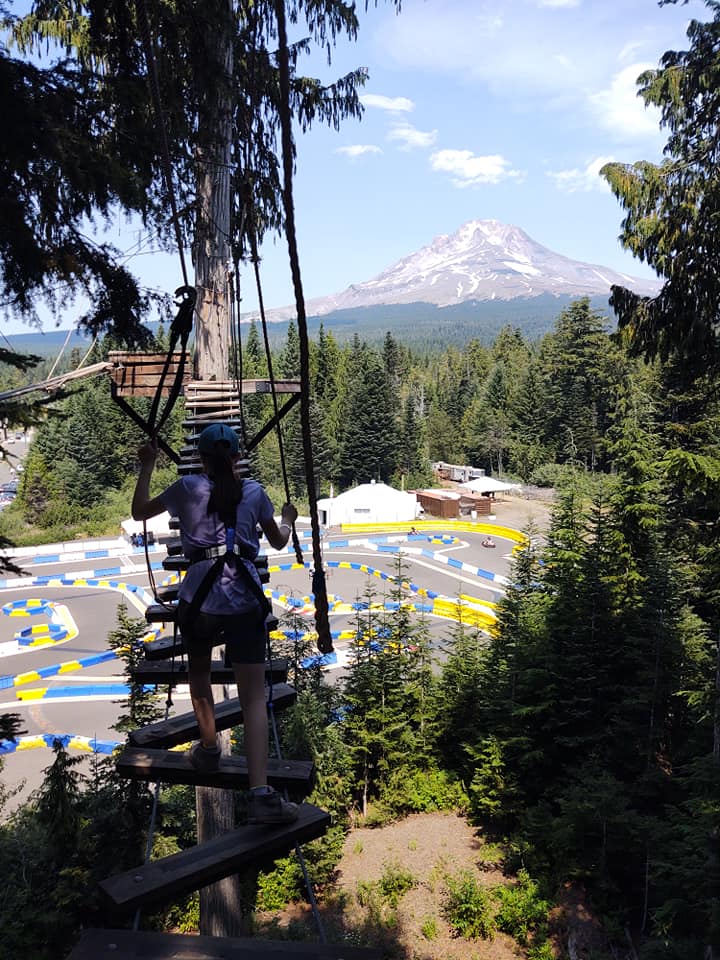 In the summer Mount Hood Skibowl turns into an awesome adventure park with over 20 attractions. From a mountain bike park to Indy cars, pony rides, a bungee trampoline, freefall bungee jumping, ziplines, and a ropes course, this is the perfect spot to have a day full of adventure with your family.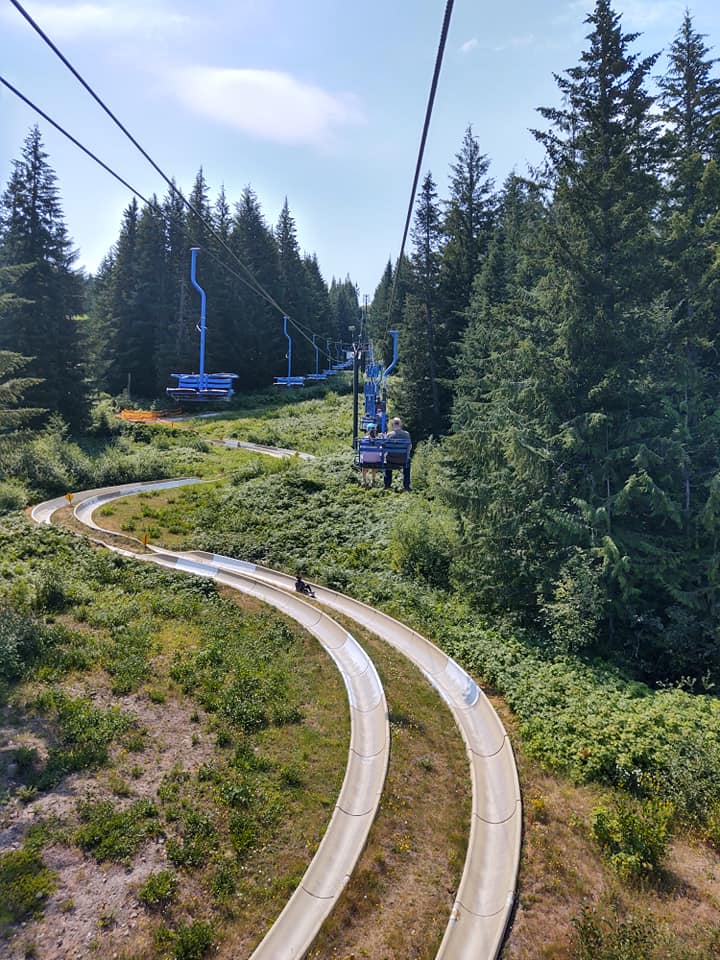 One of the main attractions is the alpine slide. Riders take the ski-lift to the top and then slide down on carts you control the speed of with a hand brake. Children and adults love this slide, though adults will find they must lift the brake up all the way so they can maintain speed and make it to the bottom.
See the full list of summer activities at the Skibowl Adventure Park here.
Hiking Mount Hood National Forest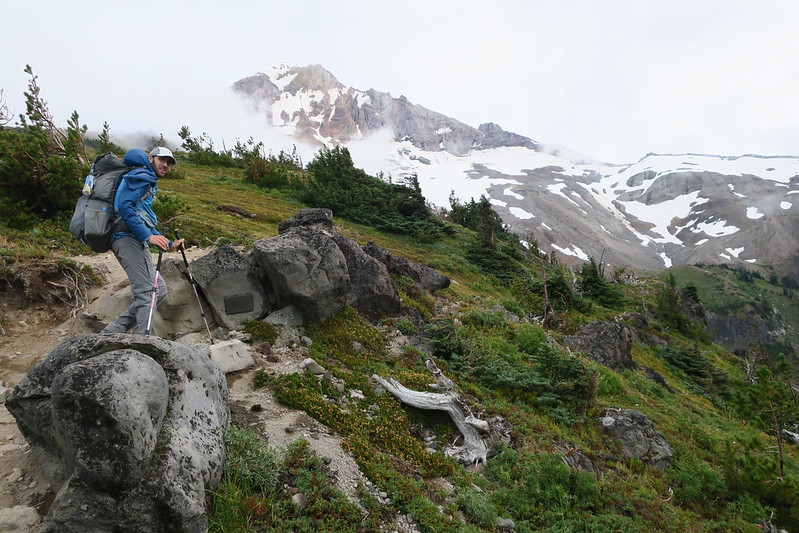 There is no shortage of hiking areas with hundreds of options for hiking on and around Mt Hood, but one of the hiking trails with the most stunning views is the McNeil Point Trail.
View this post on Instagram
This is a difficult hike, but well worth the trek up into the mountains for the jaw-dropping views.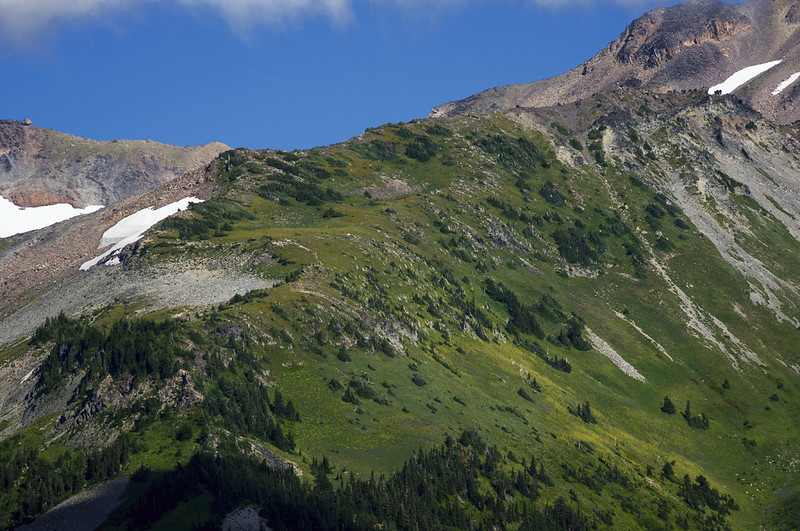 The McNeil Point Trail is a 9.6 mile out and back trail best hiked from April to November, although it is open for snowshoeing in winter if you can manage to access it when roads are covered in deep snow. Be sure to check out the map at the bottom of the page and zoom in to see all the hiking areas crisscrossing Mount Hood and the Mount Hood National Forest. Timberline Trail is also another great hike. You can also see a list of day hiking trails here, and backpacking trails here.
Mountain Biking Hood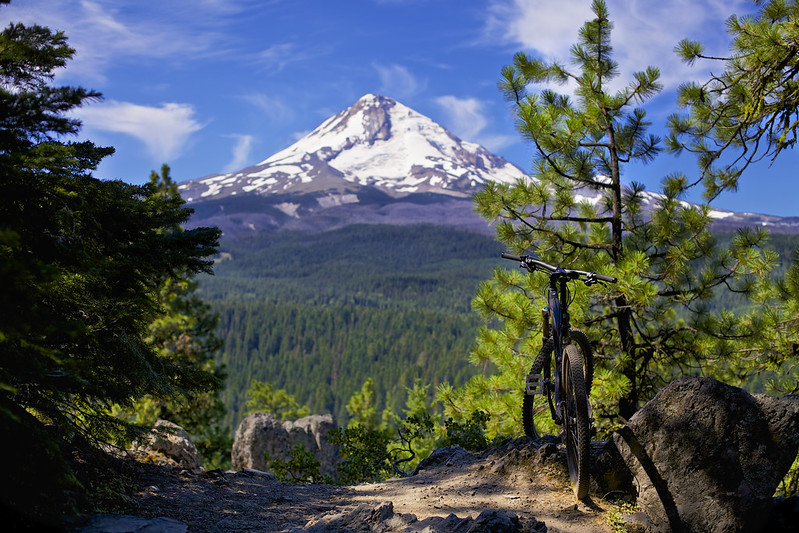 One of our favorites for mountain biking at Mount Hood is at Skibowl, where you and your bike can catch a ski lift up the mountain and then bike down numerous trails. There are plenty of options for beginners, intermediate level, and experts, including man-made obstacles to enjoy.
You can also do lift-assisted mountain biking at Timberline, which also offers bike camps and lessons. For those wanting to experience trails at both Timberline Bike Park and Skibowl, there's a Mt. Hood Fusion Bike Park Pass which will get you unlimited biking at both.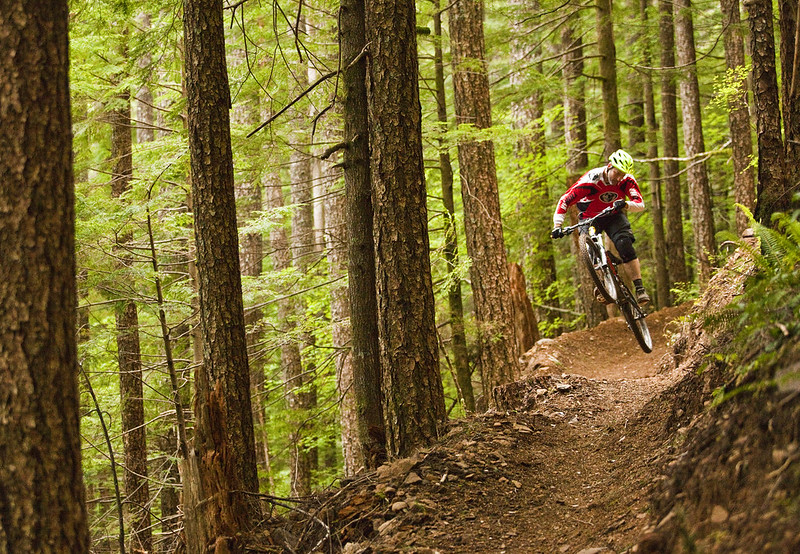 Other good mountain biking options in the area are the Sandy Ridge Trail system, which is located on a ridge over the Sandy river just west of Hood. These areas take you through gorgeous forests of Douglas-fir, western red cedar, and western hemlock.
Another awesome trail for bikers is the Pioneer Bridle Trail #795, which is an 8-mile trail that takes you from Government Camp almost all the way to Rhododendron and follows the Barlow Road (an old part of the Oregon trail).
Mt Hood Winter Adventure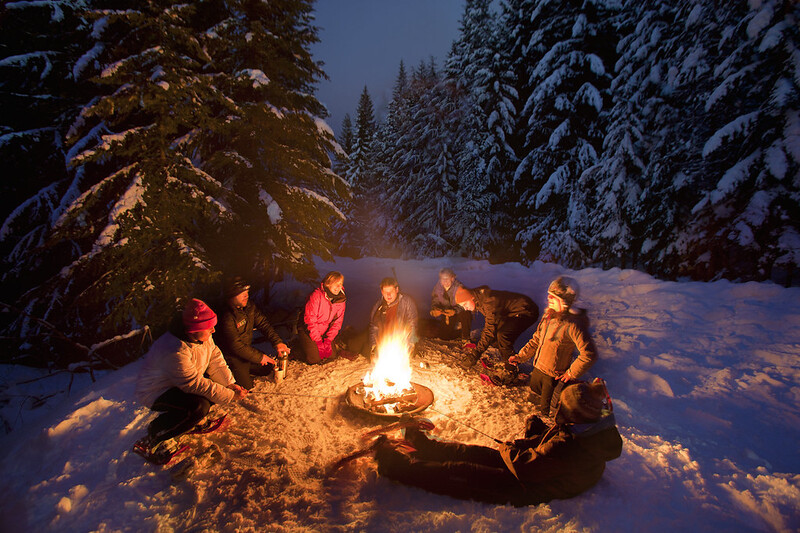 Mt Hood has so many awesome things to do in the winter, from snowshoeing to bombing down a hill in fresh powder at night in a sled with friends and family. Below are our top four things you must do on Mount Hood during your winter visit.
Go Cosmic Tubing At Skibowl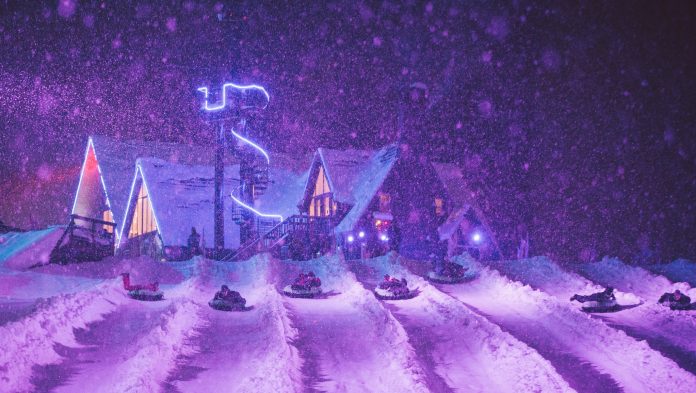 Kids and adults will love Cosmic Tubing at Mt. Hood Skibowl. Skibowl is known as America's largest night skiing area, and there's something to do for the whole family here.
Take A Classic Sleigh Ride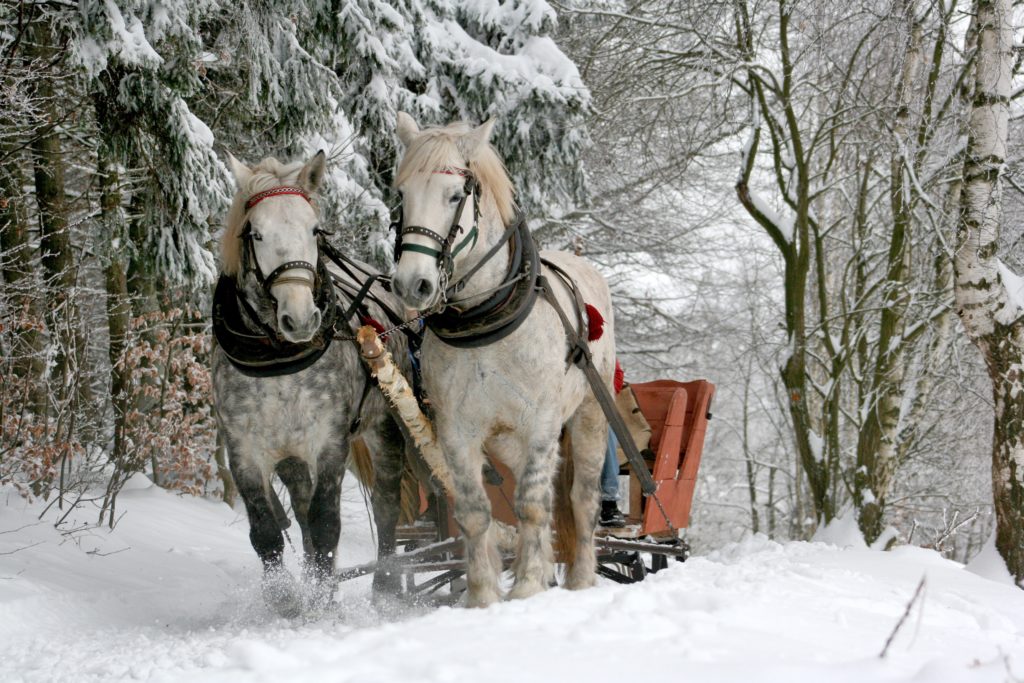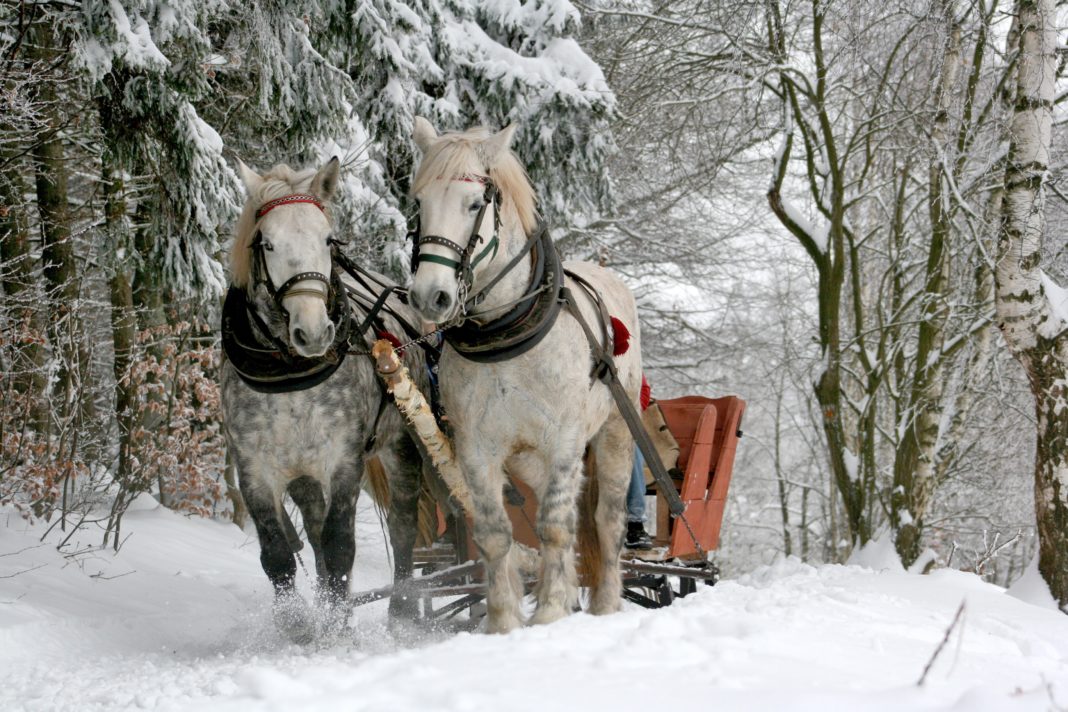 Many people never get to go on a sleigh ride, but you can. These sleighs are pulled by beautiful horses and usually start around mid December. Get more information here.
Ski And Snowboard Mount Hood
Mount Hood Meadows will always be one of my favorite places to snowboard, and is a great spot to spend the weekend with family and friends. Meadows is a prime ski area. Get more information here.
XC Skiing And Snowshoeing Mount Hood Oregon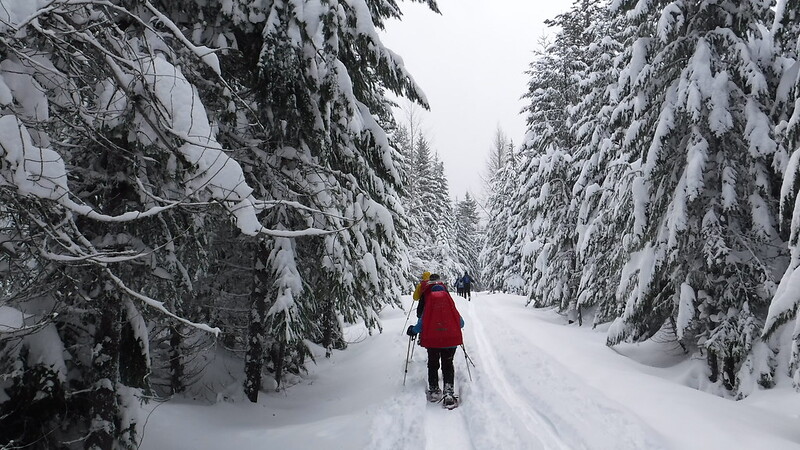 Skiing was first noted on the mountain in 1900 and has continued to grow ever since. In 1938, Silcox Hut and the Magic Mile Chairlift were constructed, and recreational downhill skiing gained popularity as a result, as the Magic Mile was the second chairlift built in the United States.
Cross Country Skiing And Snowshoeing are a great way to get a workout while seeing the natural beauty of the area away from crowds. There's nothing quite like being in the middle of the forest when it's covered in snow and all is silent around you.
When I was a kid we went cross country skiing around a lake in the Mount Hood National Forest, and I was completely in awe of how beautiful the ski area was. If you've never gone cross country skiing before, make sure to go with a guide or someone who knows how to do it. Check out this list of cross country skiing and snowshoeing trails on Mount Hood. If you want to cross country ski on groomed trails, check out the Teacup Nordic park!
You can also check out this moonlit snowshoe hike on Mount Hood for an extra special outing!
Timberline Lodge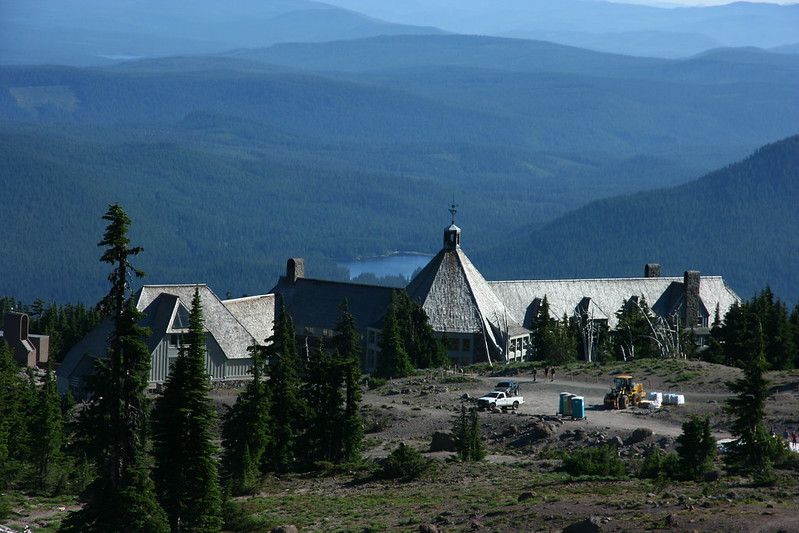 You may not know it, but Oregon's tallest mountain is also home to a famous place known as the Timberline Lodge. The beautiful mountain resort, just below Palmer Glacier has been a favorite of mine since learning how to ski at a young age here, and the exterior was filmed as the creepy hotel in Stephen King's popular horror flick, The Shining. The flick is one of many movies that have been filmed in the pacific northwest.
The historic Timberline Lodge is a ski resort located in the Mt. Hood National Forest in Oregon. The lodge is situated on the summit of Mt. Hood, offering skiers and snowboarders breathtaking views of the surrounding winter wonderland. The resort boasts one of the longest ski seasons in North America, with winter sports available from late September to early June, depending on snow conditions.
As one of the oldest ski resorts in the United States, Timberline Lodge, a National Historic Landmark, has a rich and complete history on the mountain. The lodge was built in the late 1930s as a Works Progress Administration (WPA) project and has since become a beloved landmark in the Pacific Northwest.
A National Historic Landmark since 1977, Timberline Lodge attracts nearly two million visitors per year and is one of Oregon's most popular tourist attractions. Despite being an architectural wonder, it continues to serve as a magnificent ski lodge and mountain retreat.
The lodge is best known for its stunning architecture and cozy atmosphere, making it a popular destination for skiers and non-skiers alike. The best time to ski at Timberline Lodge is typically from December through April, when the area receives the most snow and ski conditions are at their best. However, with such a long ski season, there is plenty of opportunity to enjoy the slopes and stunning scenery throughout the winter months.
Stay In A Cabin With Gorgeous Views Of Hood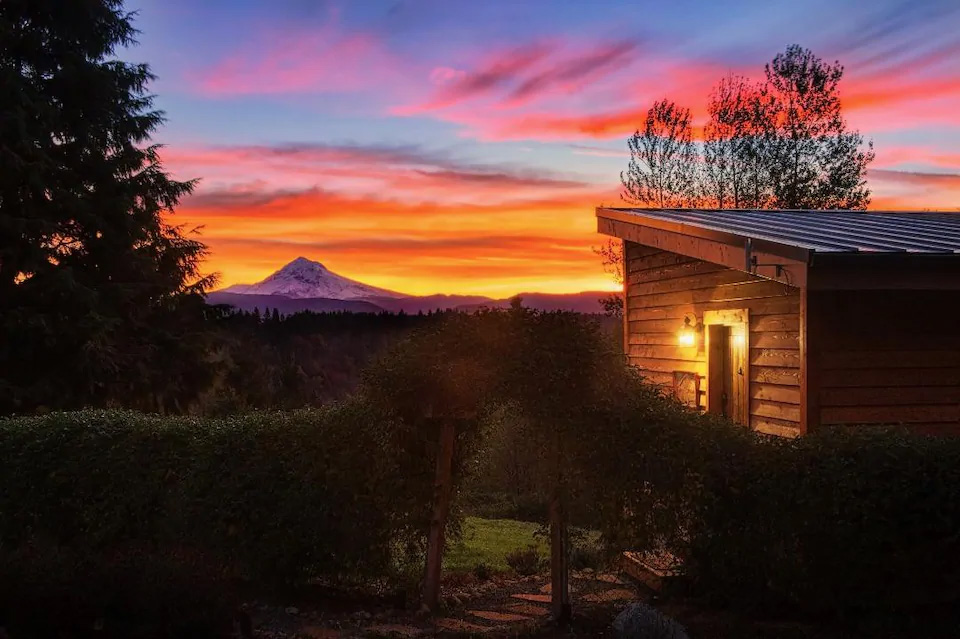 The small Oregon cabin above has a jaw-dropping view of the mountain. Wake up each morning and have coffee by the fire as you take in the gorgeous sunrise.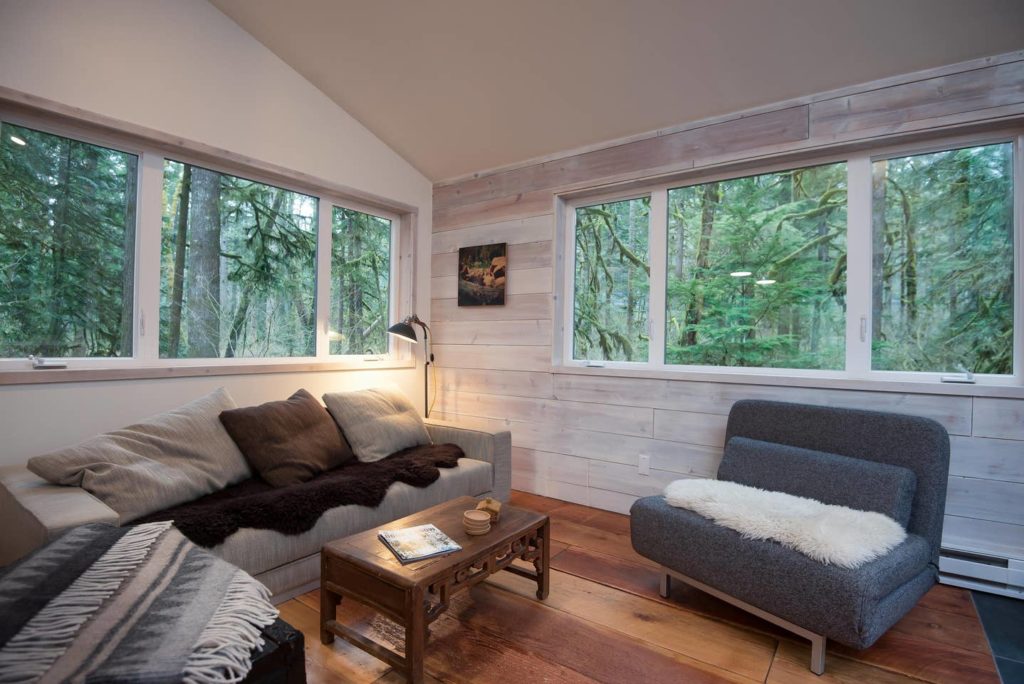 If you don't need a view of the mountain and would rather be in the forest,
this cute cabin pictured above
is super cozy and the perfect spot for a romantic getaway!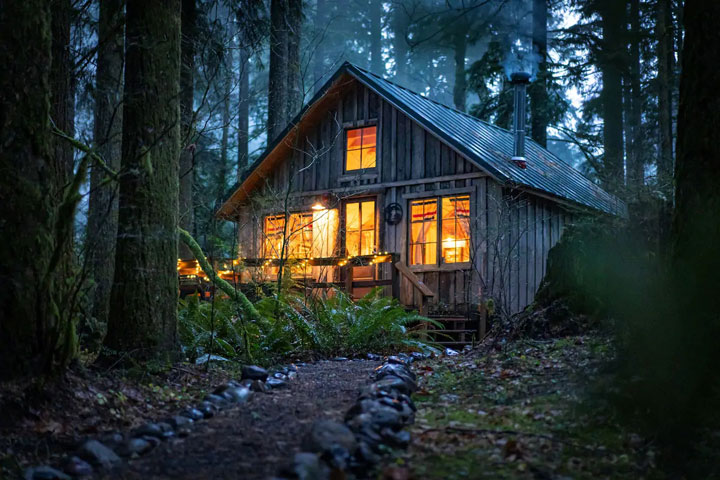 Those looking for a truly rustic experience will love
this cozy vintage cabin near Cedarwood.
This cabin was built in 1922 and sleeps two. What a great spot to use as basecamp while out exploring Mount Hood.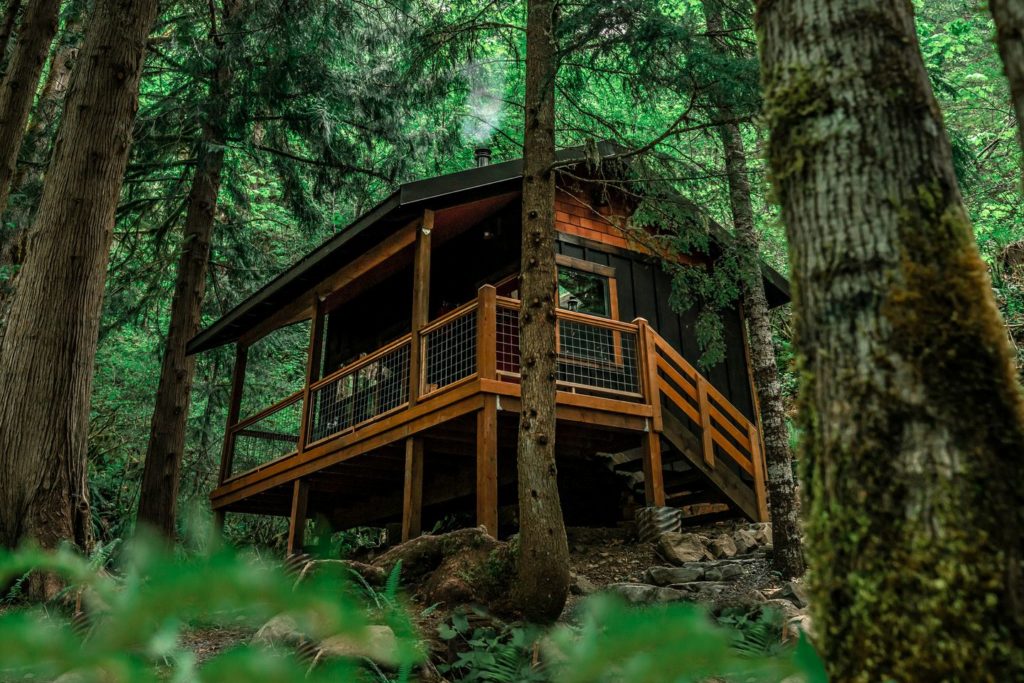 This gorgeous tranquil cabin
sits on 80 acres of land in a lush gorgeous forest. During your stay you'll be surrounded by ferns and towering trees, and can take a short walk to a cascading waterfall. This cabin is off the grid and there is a 10 minute walk through the woods from the parking area to the cabin. This is the perfect spot to get away from people and get some quality time with nature and loved ones.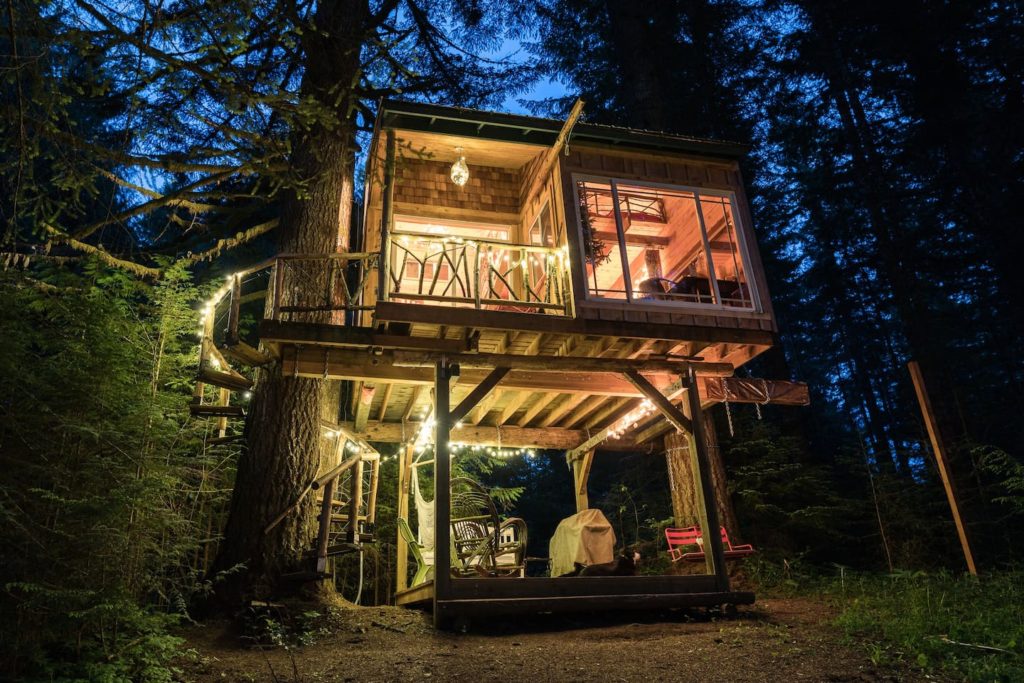 To round out the list of our favorite stays near Hood,
here's a magical treehouse cabin
in Sandy Oregon. This cozy treehouse is on 20 acres of property, so you've got some space to roam. It sleeps four and the property features a pond.
Mt Hood Weather
Bookmark this page so you can come back for updated weather for Mt Hood Oregon. You can click on the weather widget below for a longer forecast and more details.
Mount Hood Map Of Things To Do
Six Lakes At Mount Hood To Enjoy
Which of these things are you planning on for your next Mount Hood adventure? See our article here for more of our favorite Oregon adventures and things to do.