Last updated on November 16th, 2022 at 10:28 am
Mount Hood is an Oregon icon.  It's one of the top destinations in Oregon for winter sports like skiing and snowboarding, and one of the best spots in Oregon for mountain biking and hiking in warm months.  People enjoy visiting the many lakes on Mt Hood, staying in gorgeous cabins, camping, and taking in stunning views of Oregon's natural landscape.  This is your year-round guide to exploring Hood and all it has to offer.
Mt Hood is the highest point in Oregon at 11.230 feet (3,425 meters) and the fourth highest peak in the Cascade Range.
The Best Things To Do Around Mount Hood Oregon
---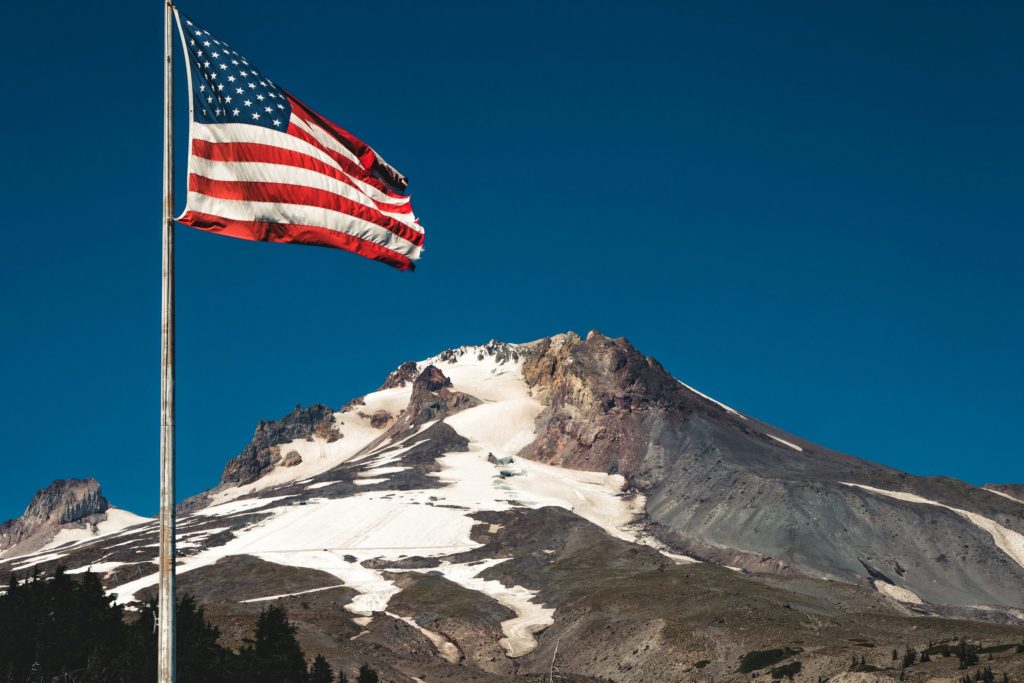 Warm Weather Adventure On Mt Hood
Little Crater Lake – Crater Lake's Stunning Little Sister Near Mount Hood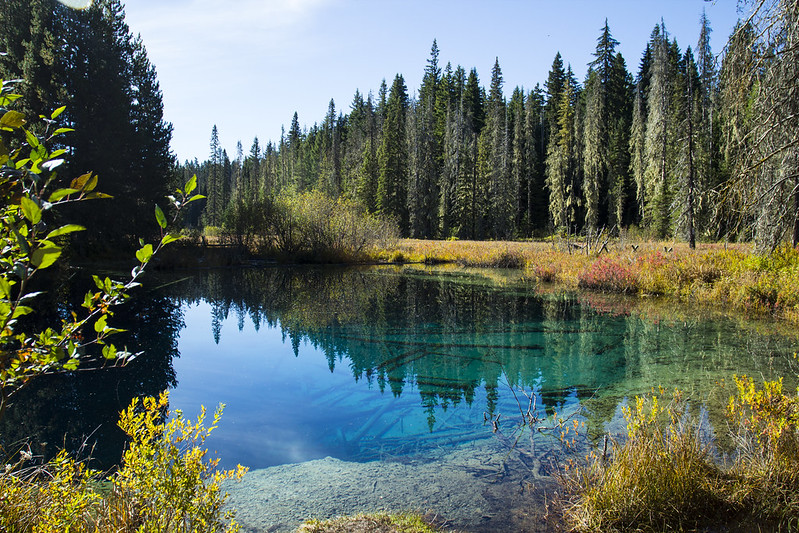 Little Crater Lake is a serene spot in the Mt Hood National Forest known to locals as Crater Lake's little sister.  While you won't want to swim in these cold waters, this is the perfect spot for photographers, and those wanting a quiet place to camp near Hood.
Gorgeous Autumn Train Rides On Hood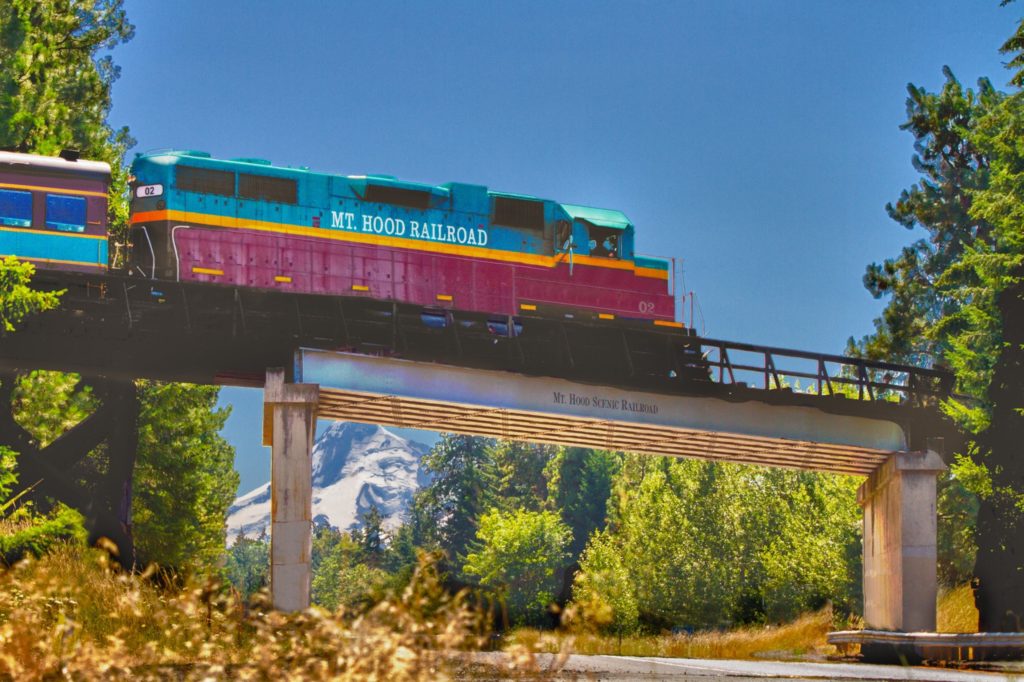 This Autumn Train Ride is the perfect way to see the area around Mount Hood and take photos of gorgeous fall foliage.  These train excursions typically last around one and a half hours and afford riders pretty views.  Tickets generally cost around $40.
Mount Hood Ski Bowl Adventure Park And Alpine Slide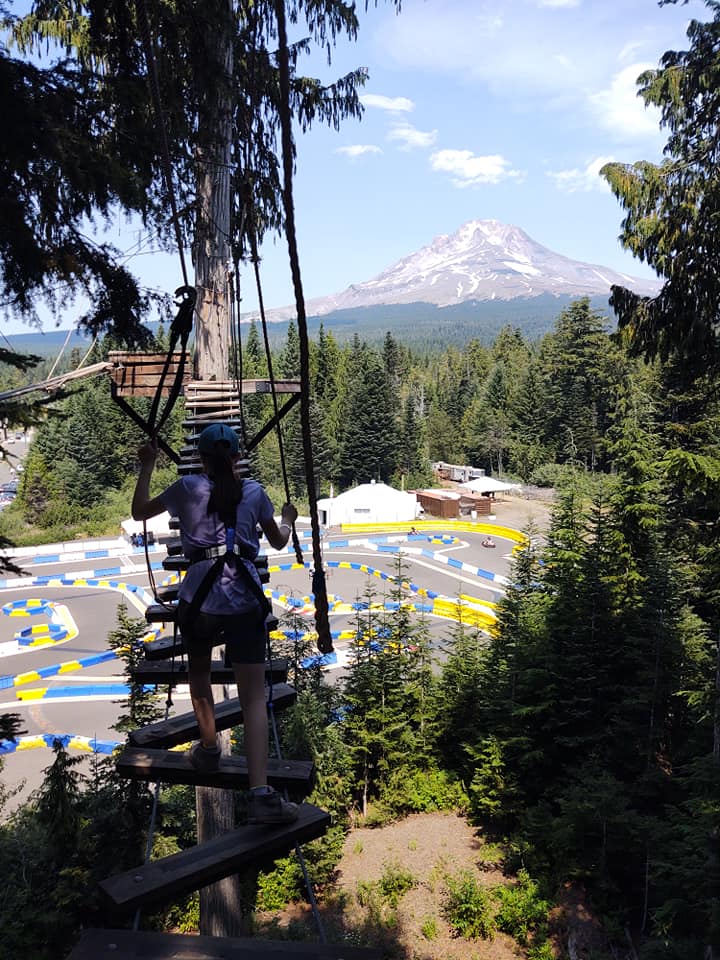 In the summer Mount Hood Skibowl turns into an awesome adventure park with over 20 attractions.  From a mountain bike park to Indy cars, pony rides, a bungee trampoline, freefall bungee jumping, ziplines, and a ropes course, this is the perfect spot to have a day full of adventure with your family.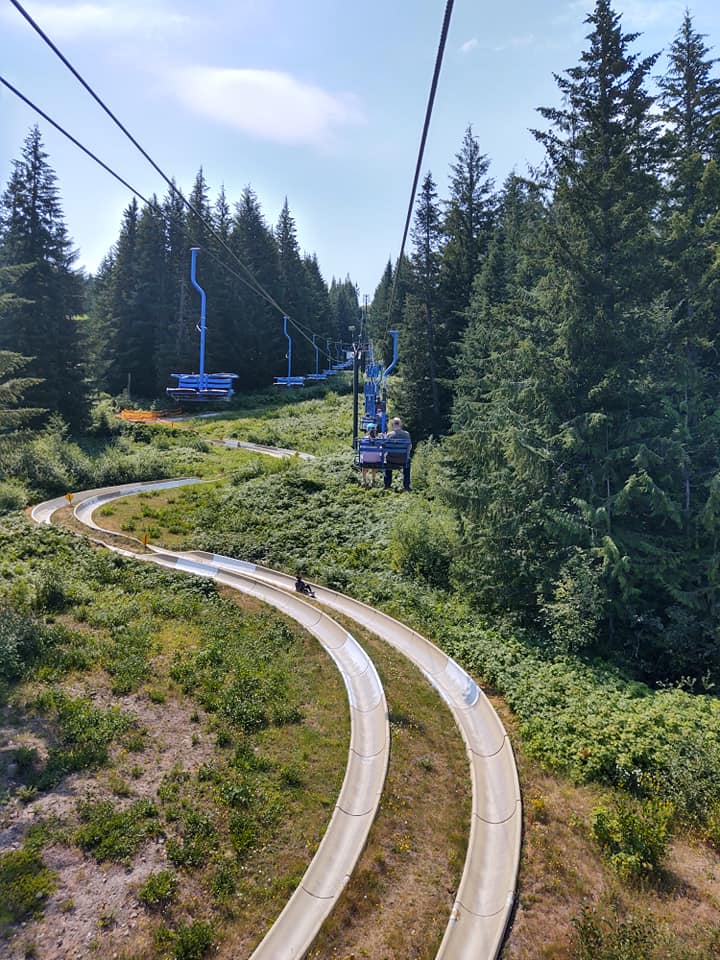 One of the main attractions is the alpine slide.  Riders take the ski-lift to the top of the Alpine slide and then slide down on carts you control the speed of with a hand brake.  Children and adults love this slide, though adults will find they must lift the brake up all the way so they can maintain speed and make it to the bottom.
See the full list of summer activities at the Skibowl Adventure Park here.
Hiking On Mt Hood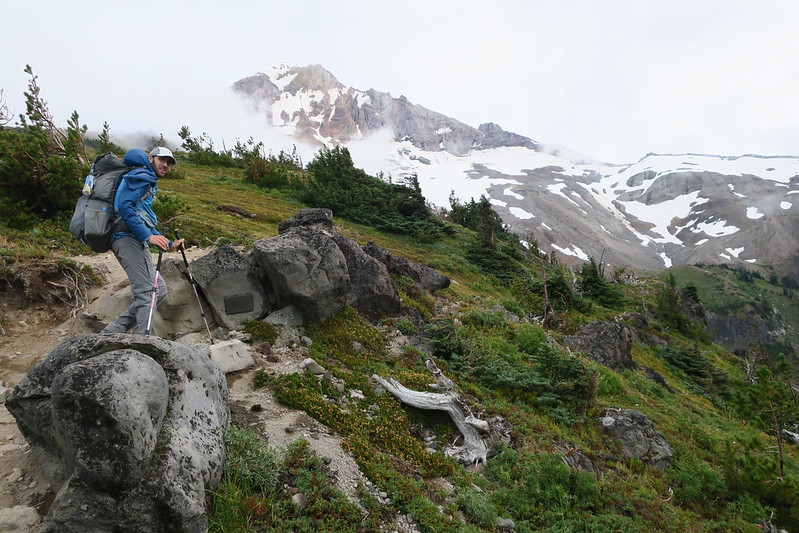 There are hundreds of options for hiking on and around Mt Hood, but one of the trails with the most stunning views is the McNeil Point Trail.
View this post on Instagram
This is a difficult hike, but well worth the trek up into the mountains for the jaw-dropping views.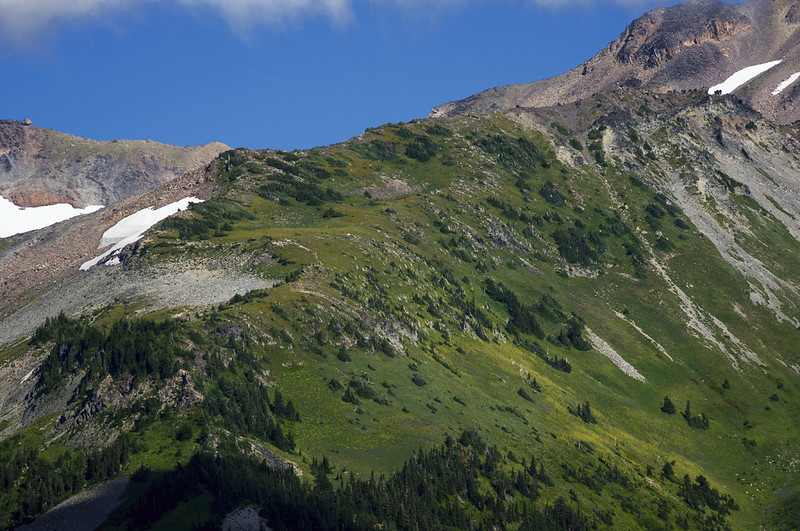 The McNeil Point Trail is a 9.6 mile out and back trail best hiked from April to November, although it is open for snowshoeing in winter if you can manage to access it when roads are covered in deep snow.  Be sure to check out the map at the bottom of the page and zoom in to see all the trails crisscrossing Mount Hood and the Mount Hood National Forest.  You can also see a list of day hiking trails here, and backpacking trails here.
Mountain Biking Hood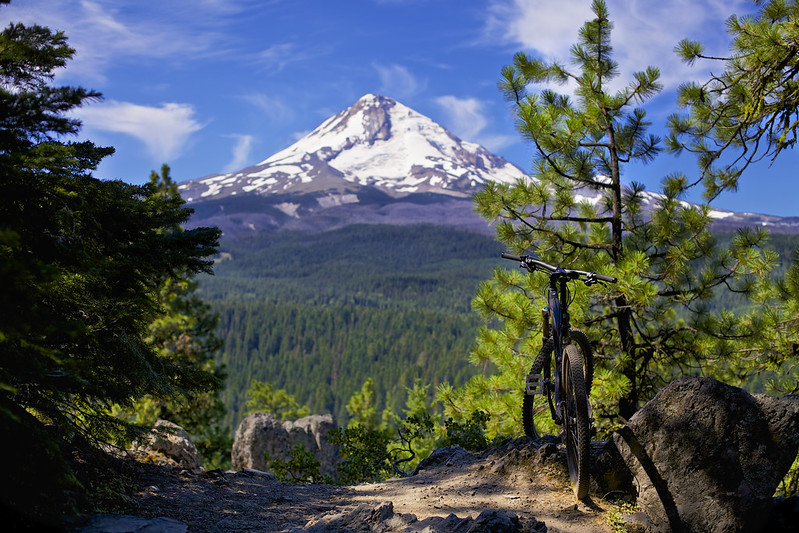 Mount Hood has some awesome spots for mountain biking.  One of our favorites is at Skibowl, where you and your bike can catch a ski lift up the mountain and then bike down numerous trails.  There are trails for beginners, intermediate level, and experts, including man-made obstacles to enjoy.
You can also do lift-assisted mountain biking at Timberline, which also offers bike camps and lessons.  For those wanting to experience trails at both Timberline Bike Park and Skibowl, there's a Mt. Hood Fusion Bike Park Pass which will get you unlimited biking at both.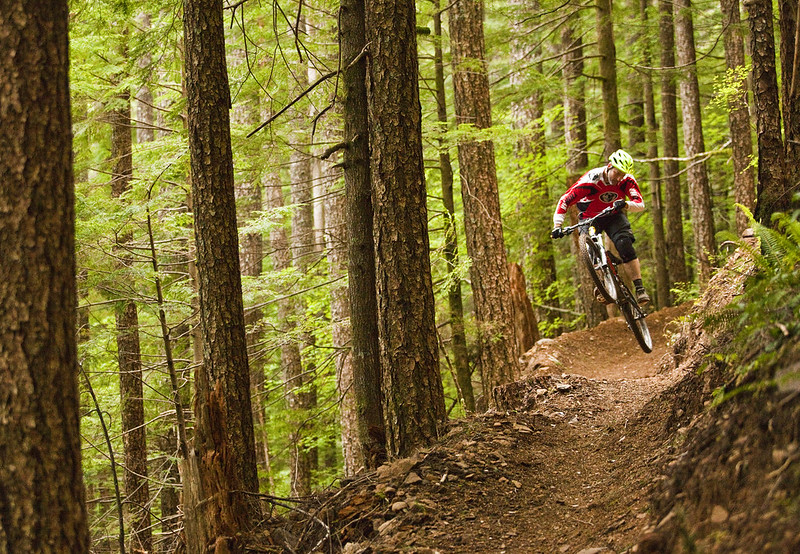 Other good mountain biking options in the area are the Sandy Ridge Trail system, which is located on a ridge over the Sandy river just west of Hood.  These trails take you through gorgeous forests of Douglas-fir, western red cedar, and western hemlock.
Another awesome trail for bikers is the Pioneer Bridle Trail #795, which is an 8-mile trail that takes you from Government Camp almost all the way to Rhododendron and follows the Barlow Road (an old part of the Oregon trail).
Mt Hood Winter Adventure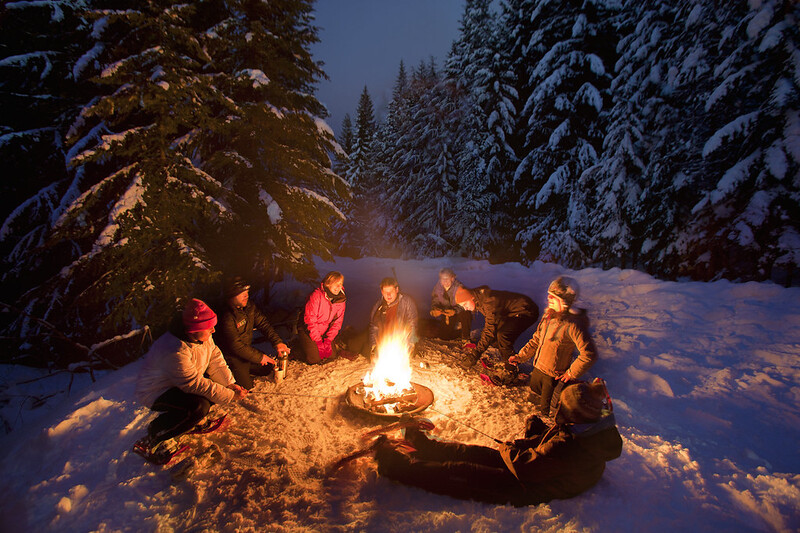 Mt Hood has so many awesome things to do in the winter, from snowshoeing to bombing down a hill in fresh powder at night in a sled with friends and family.  Below are our top four things you must do on Mount Hood during your winter visit.
Go Cosmic Tubing At Skibowl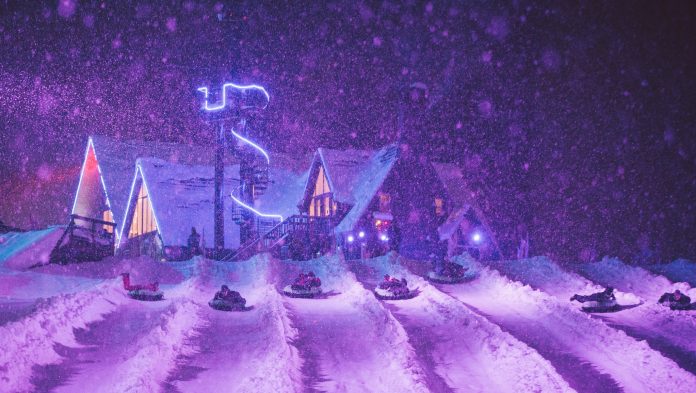 Kids and adults will love Cosmic Tubing at Mt. Hood Skibowl.  Skibowl is known as America's largest night skiing area, and there's something to do for the whole family here.  While older siblings are on the slopes night snowboarding, younger siblings and parents can spend the evening tubing on an enormous icy dance floor.
Take A Classic Sleigh Ride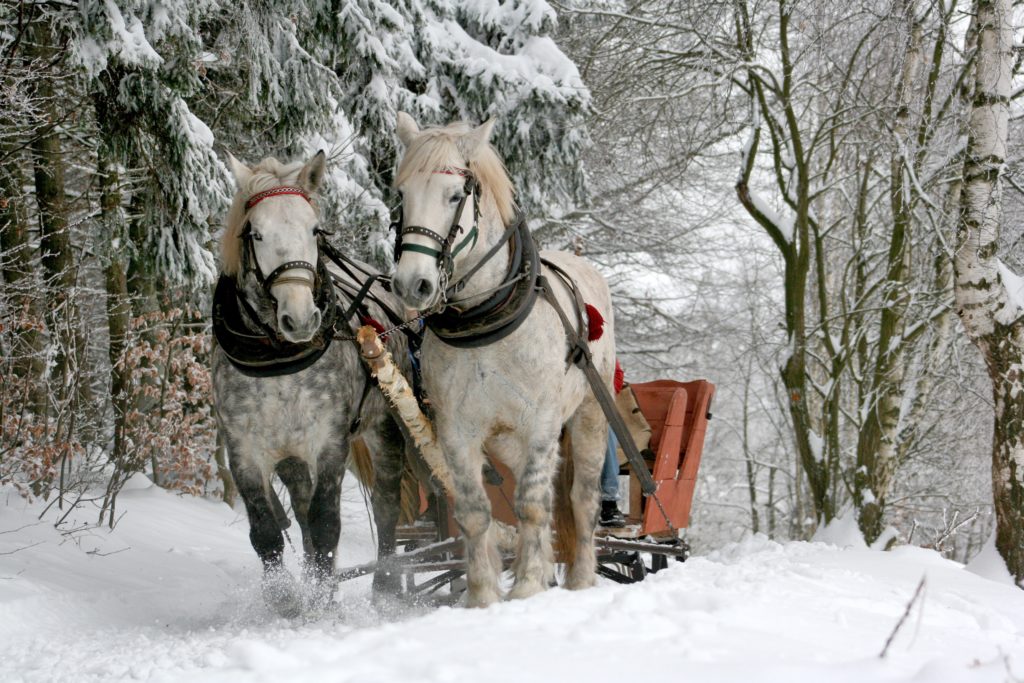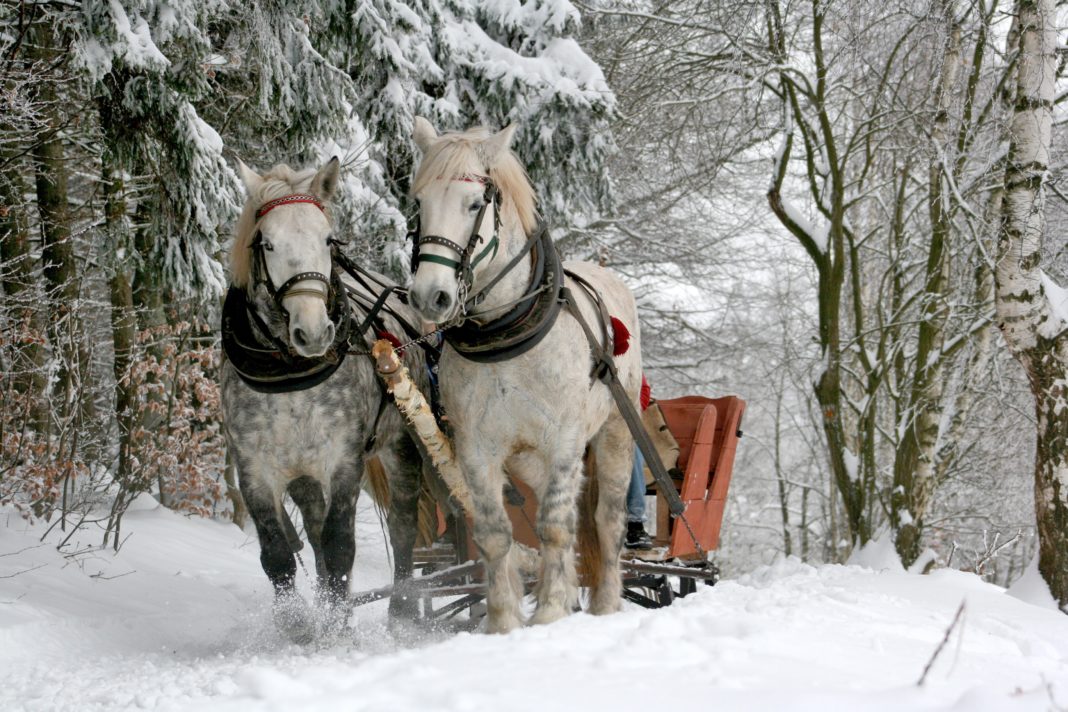 Many people never get to go on a sleigh ride, but you can.  These sleighs are pulled by beautiful horses and usually start around mid December.  Get more information here.
Ski And Snowboard Mount Hood
I learned to snowboard at Mount Hood Meadows in middle school.  I remember taking lessons and then spending the day on the slopes with friends.  Mount Hood Meadows will always be one of my favorite places to snowboard, and is a great spot to spend the weekend with family and friends.  Get more information here.
XC Skiing And Snowshoeing Mount Hood Oregon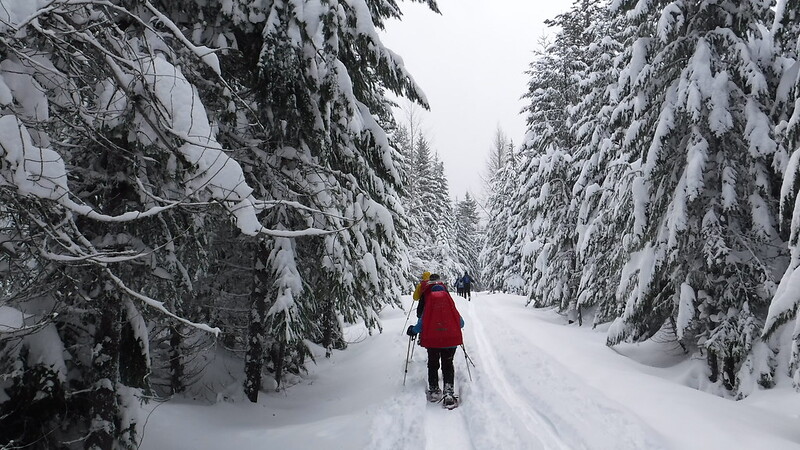 Cross Country Skiing And Snowshoeing are a great way to get a workout while seeing the natural beauty of the area away from crowds.  There's nothing quite like being in the middle of the forest when it's covered in snow and all is silent around you.
When I was a kid we went cross country skiing around a lake in the Mount Hood National Forest, and I was completely in awe of how beautiful the area was.  If you've never gone cross country skiing before, make sure to go with a guide or someone who knows how to do it.  Check out this list of cross country skiing and snowshoeing trails on Mount Hood.  If you want to cross country ski on groomed trails, check out the Teacup Nordic park!
You can also check out this moonlit snowshoe hike on Mount Hood for an extra special outing!
Gorgeous Cabins On Mount Hood
Whether you just need a weekend away from the city, or are looking for a home base for your Mount Hood adventures, we've got you covered with a list of awesome cabins you can stay in!
Stay In A Cabin With Gorgeous Views Of Hood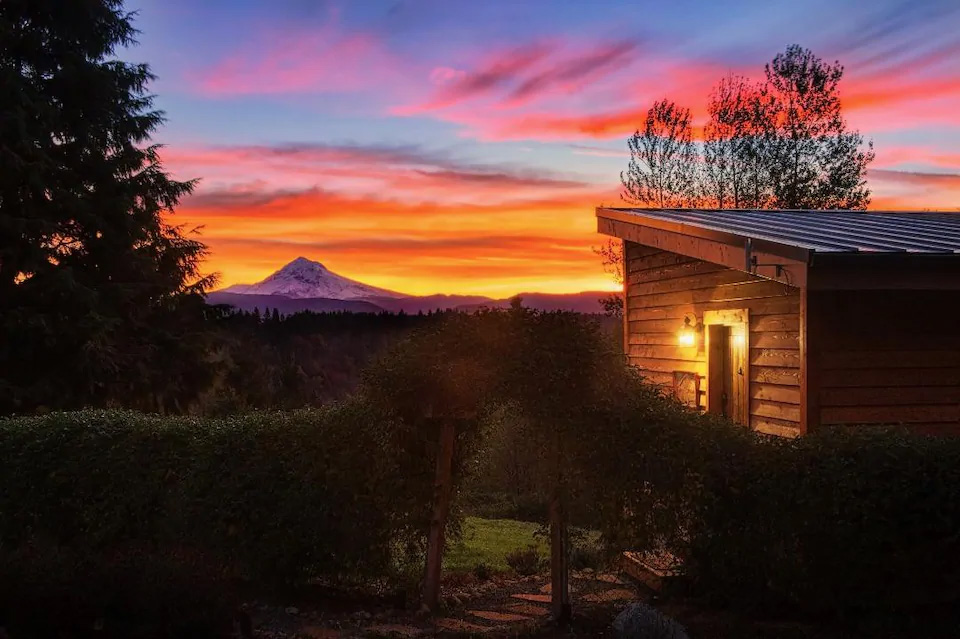 The small Sandy Oregon cabin above has a jaw-dropping view of Hood.  Wake up each morning and have coffee by the fire as you take in the gorgeous sunrise.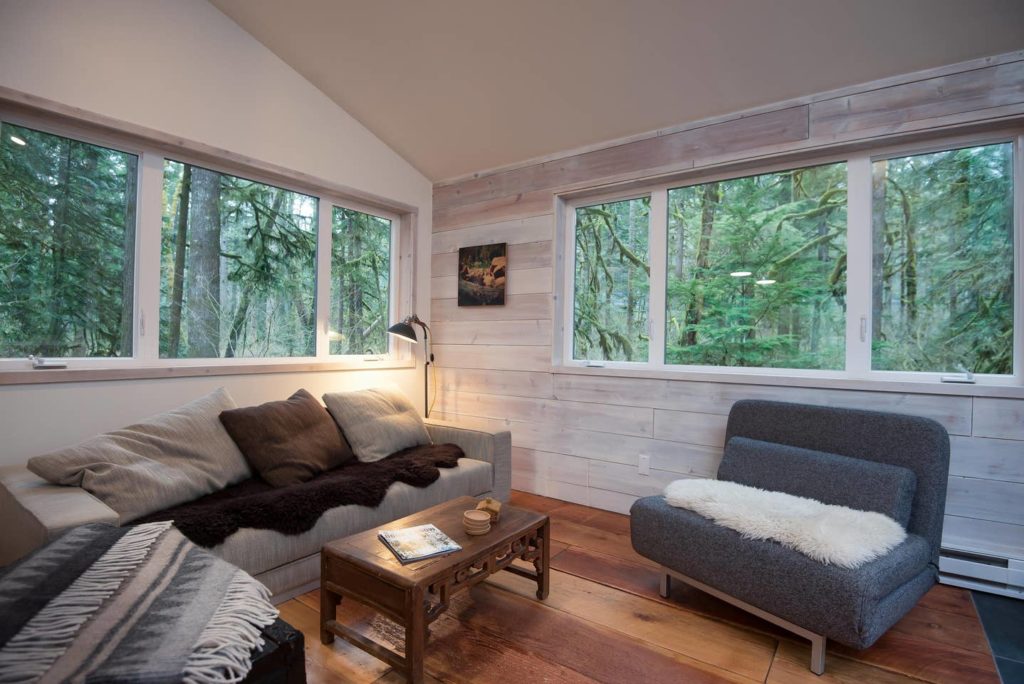 If you don't need a view of Hood and would rather be in the forest,
this cute cabin pictured above
is super cozy and the perfect spot for a romantic getaway!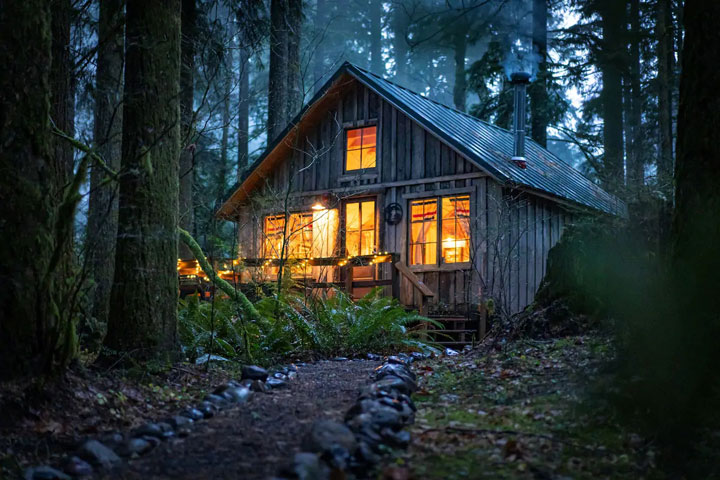 Those looking for a truly rustic experience will love
this cozy vintage cabin near Cedarwood.
  This cabin was built in 1922 and sleeps two.  What a great spot to use as basecamp while out exploring Mount Hood.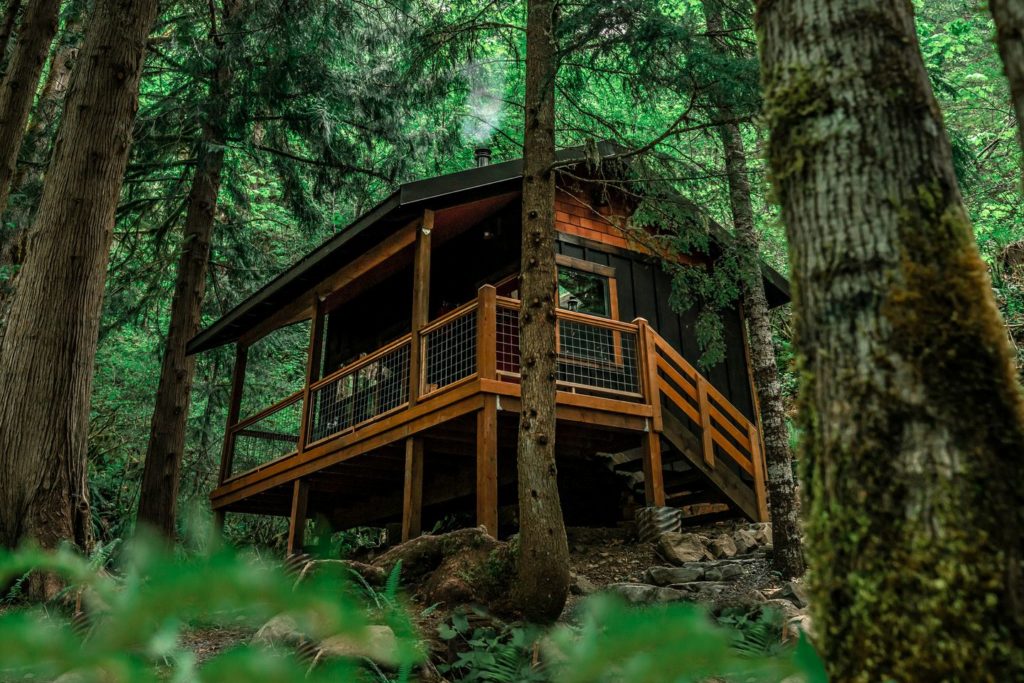 This gorgeous tranquil cabin
sits on 80 acres of land in a lush gorgeous forest.  During your stay you'll be surrounded by ferns and towering trees, and can take a short walk to a cascading waterfall.  This cabin is off the grid and there is a 10 minute walk through the woods from the parking area to the cabin.  This is the perfect spot to get away from people and get some quality time with nature and loved ones.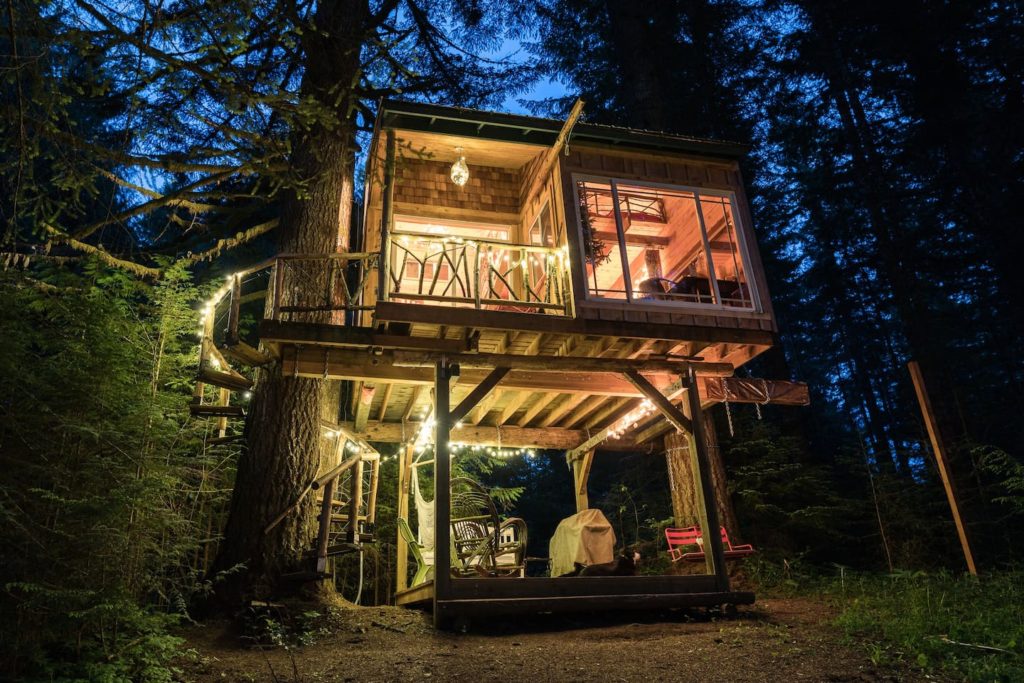 To round out the list of our favorite stays near Hood,
here's a magical treehouse cabin
in Sandy Oregon.  This cozy treehouse is on 20 acres of property, so you've got some space to roam.  It sleeps four and the property features a pond.
Mt Hood Weather
Bookmark this page so you can come back for updated weather for Mt Hood Oregon.  You can click on the weather widget below for a longer forecast and more details.
Mount Hood Map Of Things To Do
Six Lakes At Mount Hood To Enjoy
Which of these things are you planning on for your next Mount Hood adventure?  See our article here for more of our favorite Oregon adventures and things to do.