Mount Hood is a destination in the winter for snow activities, but not many realize there's an awesome adventure park to explore in the summer. One of our favorite summer attractions at Mt. Hood Skibowl is the half mile Dual Alpine Slide. This is the perfect summer adventure for family and friends, and a great opportunity to travel to the mountains.
The Pacific Northwest's Only Half Mile Dual Alpine Slide
---
The Dual Alpine Slide will send you flying down half a mile of track full of twists and turns through gorgeous mountain meadows. Because this slide has two side-by-side tracks, you can ride alongside your family and friends.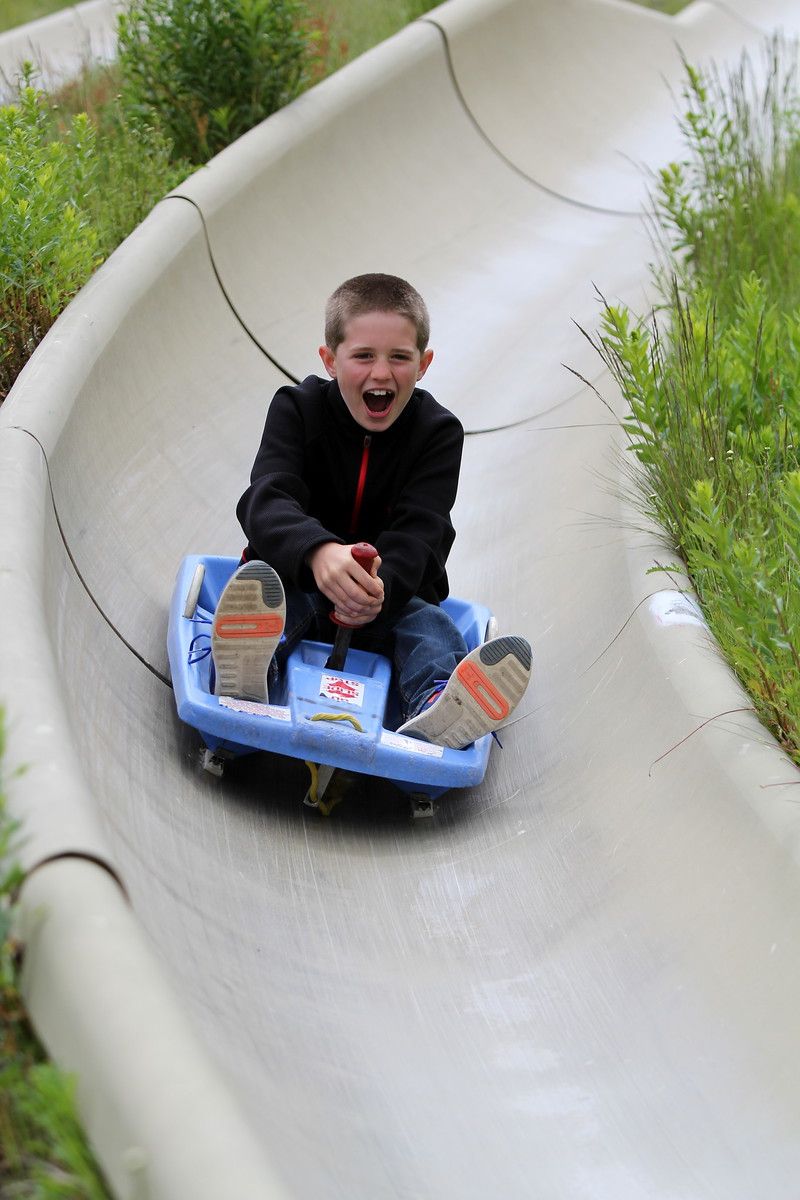 The Alpine Slide track is 2,640 feet long, and has a maximum speed of 37 miles per hour.
The average speed is 15-20 miles per hour as the alpine slide takes you down the mountain.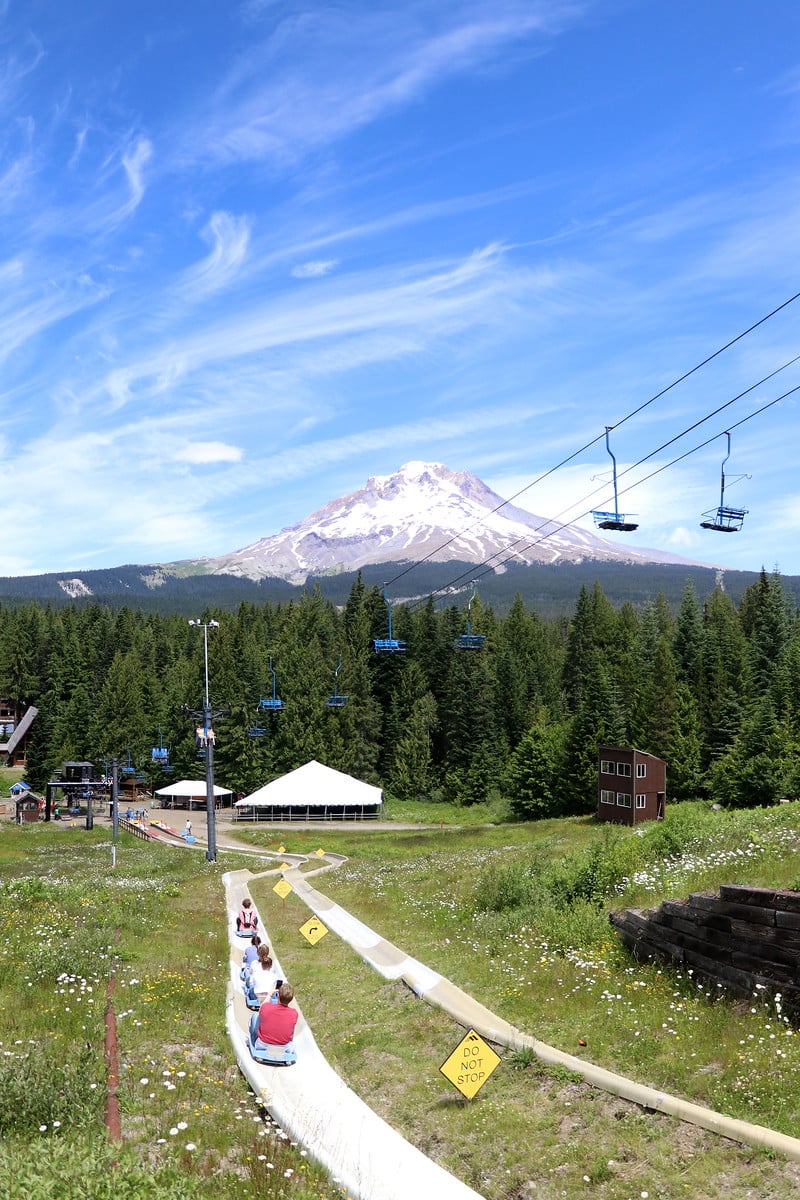 Guests start with a trip up the mountain on sky chairs, which offer a great view of the scenery.
Sign up for monthly emails full of local travel inspiration and fun trip ideas. In each newsletter we'll share upcoming events, new things to do, hot dining spots and great travel ideas.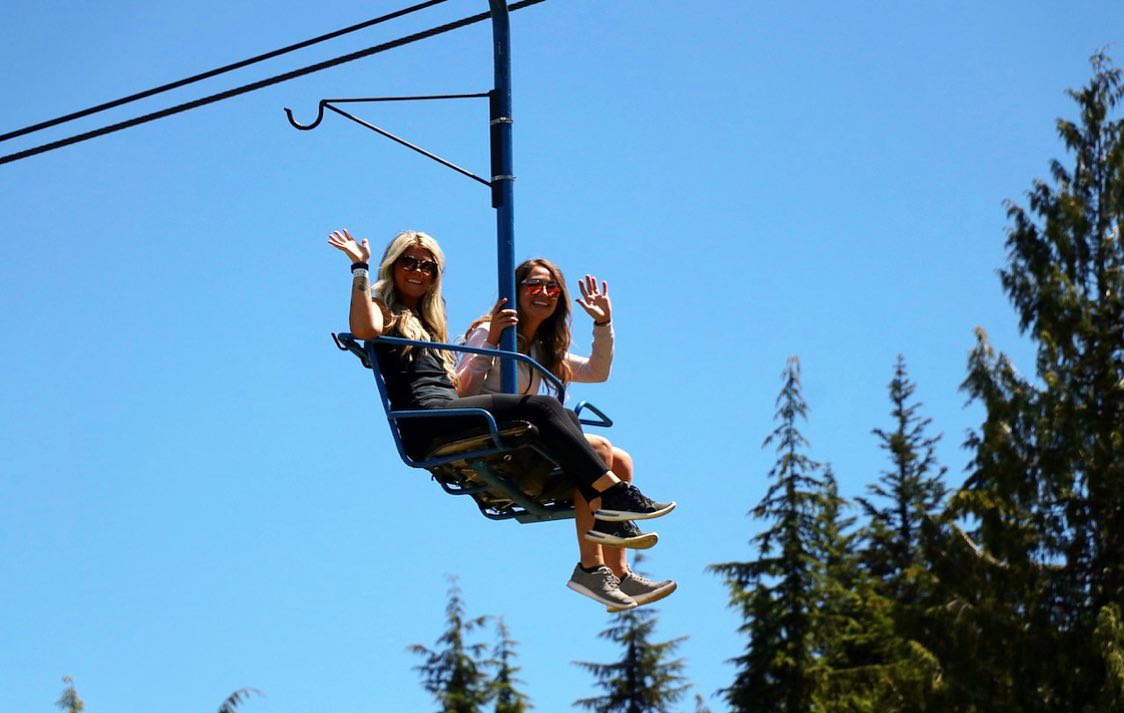 Once at the top guests prepare for their roller coaster like ride down the mountain, and drop 350 feet over the half mile ride. Guests have brakes at their disposal so they can go as fast or as slow as they want down the track.
Mt. Hood Skibowl Alpine Slide Information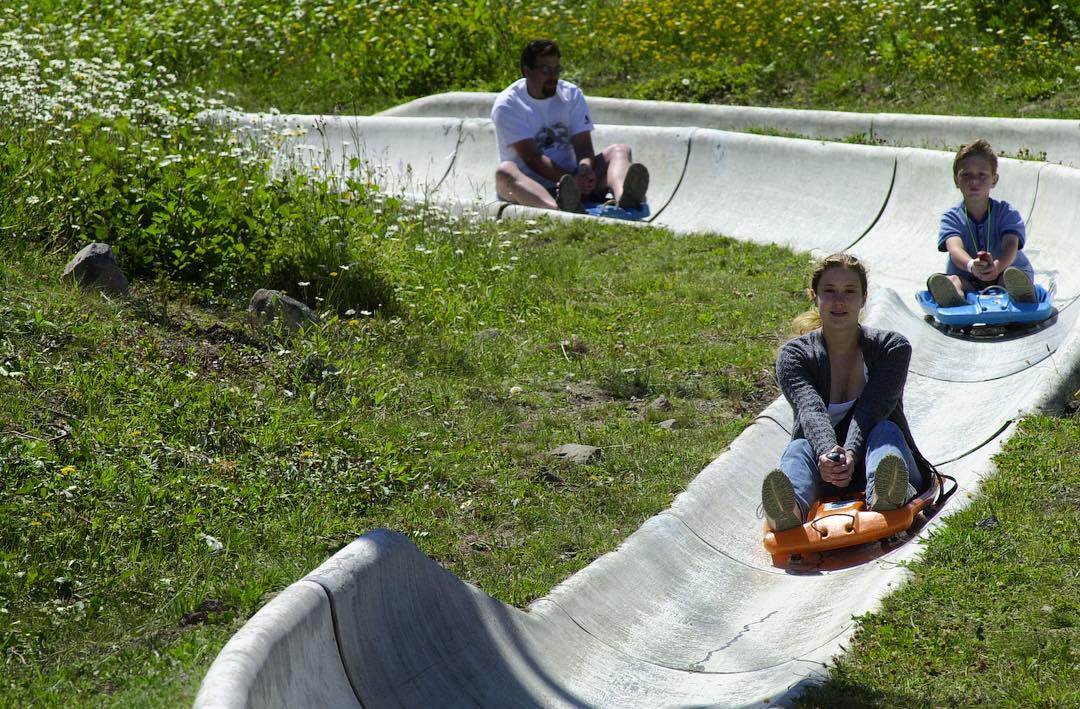 There are just a few requirements for riding the Alpine Slide at Mt. Hood Skibowl:
The slide is open to children 3 years or older.
Those 48 inches or taller may ride alone.
Children under 48 inches and at least 3 years old must ride with a parent or guardian, and adults with a passenger must be able to fully operate the brake lever.
No hand-held cameras or videos are allowed while sliding.
Cost:

Children under 48 inches and at least 3 years old ride free with a paid adult ticket.
If you just want to ride the Alpine Slide and won't participate in other activities at SkiBowl, the Alpine Slide costs $25 for two rides.
You can purchase an Adrenaline Pass for $79, which has unlimited use of the Alpine Slide as well as several other attractions.
You can see the other available passes here. Currently all tickets and passes must be purchased online.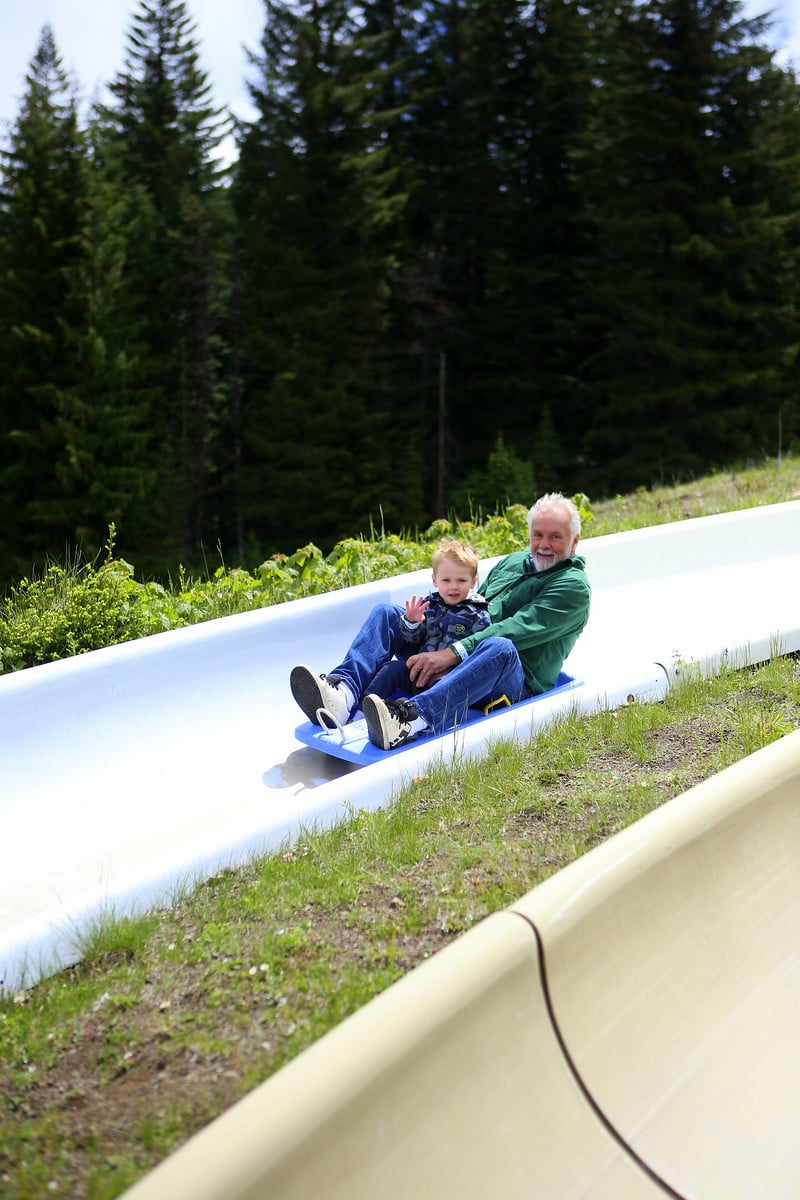 Get more information about the Mt. Hood Skibowl Dual Alpine Slide here.
Have you ever ridden the Alpine Slide on Mount Hood before? Let us know in a comment and tag the friends and family you want to go with!