Timberline Lodge on Mount Hood is one of Oregon's most iconic places, and most visited historic landmarks.  Some believe it's haunted due to it's role in a well known cult classic movie, but few know the interesting history of this beloved lodge.
The Construction Of Timberline Lodge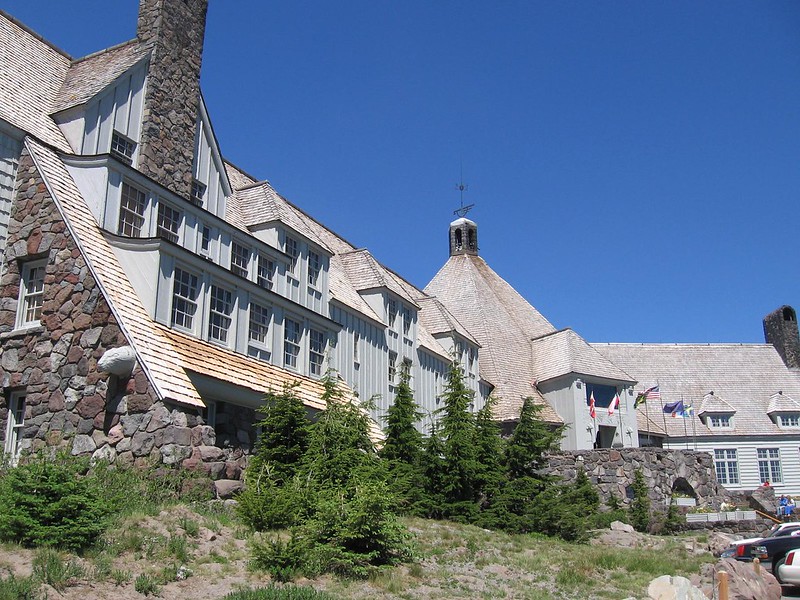 Built in 1937 in the latter half of the Great Depression, Timberline Lodge sits proudly at 6,000 feet in elevation on the South slope of Mount Hood.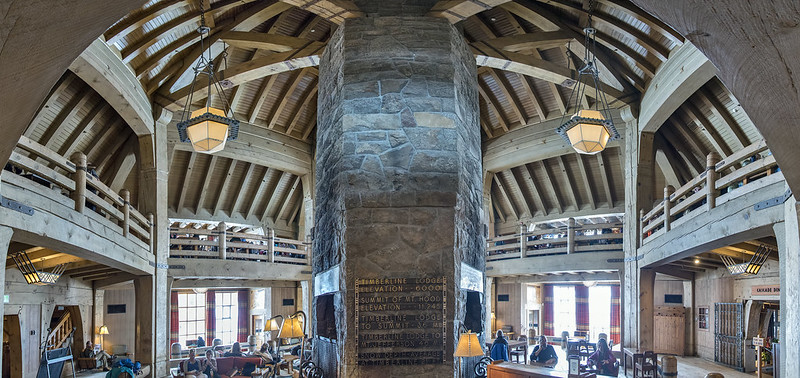 This gorgeous 55,000 square foot ski lodge gets nearly two million visitors a year, and was constructed as part of a national program to put people back to work.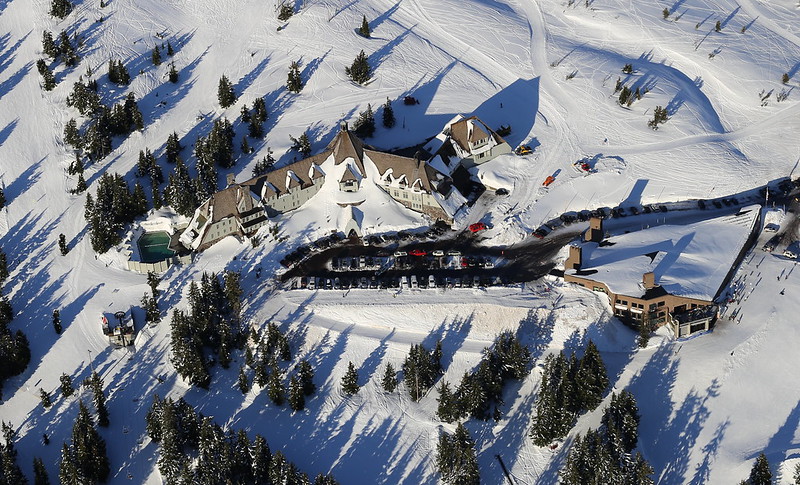 The WPA (Works Progress Administration) was part of President Roosevelt's "New Deal" during the Great Depression, a series of programs meant to get the economy back on track and get people back to work so they could feed their families.
The Design Of Timberline Lodge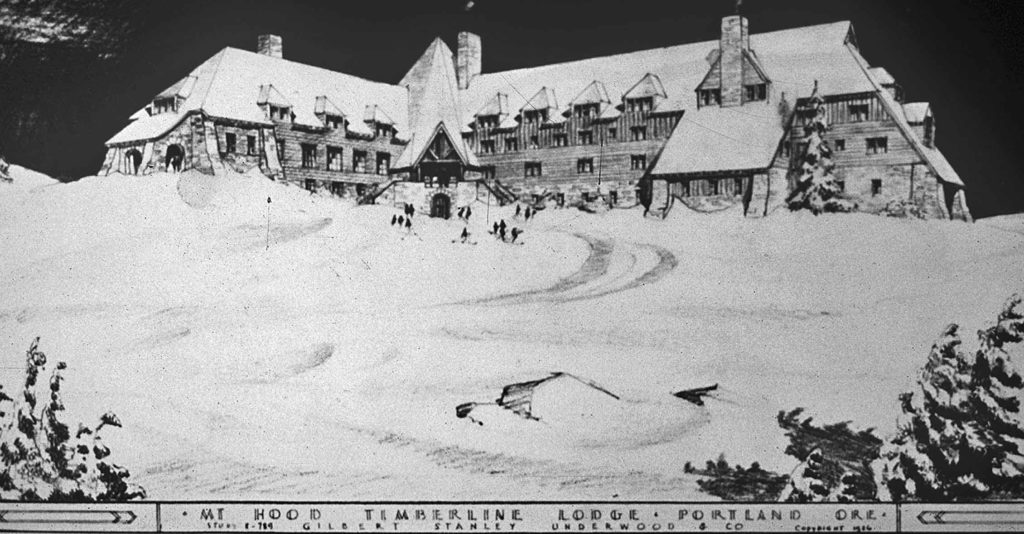 Gilbert Underwood came up with the initial design for Timberline Lodge.  Underwood had designed the Bryce Canyon National Park Lodge, as well as the lodges in Zion National Park and the Ahwahnee Lodge in Yosemite.  After the initial design was completed, William Turner and Linn Forrest, two Forest Service architects, changed the design of the headhouse to a hexagon from an octagon to open up the wings of the lodge.  After that the design was complete, construction began.
The People Who Built Timberline Lodge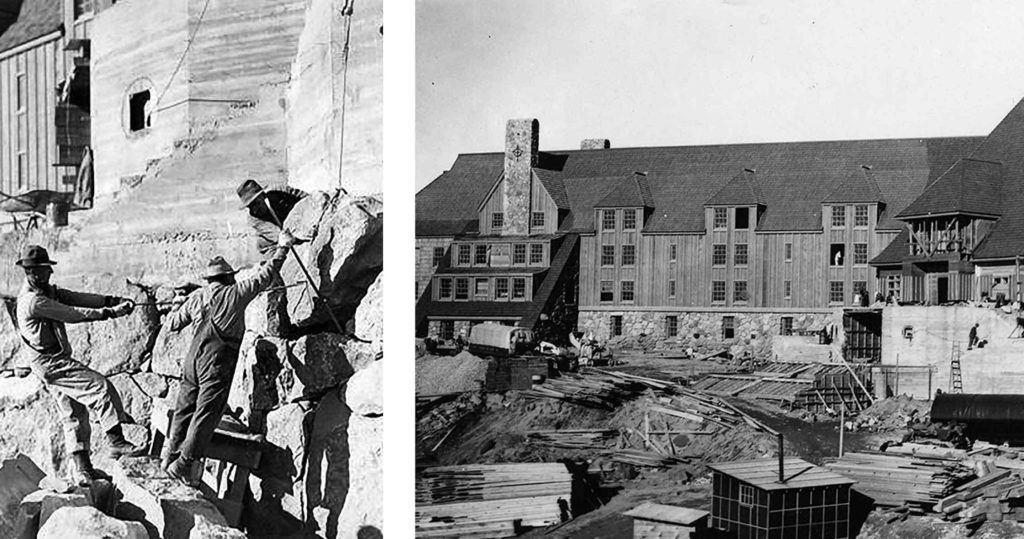 Between 100 and 470 workers were on site every day to construct Timberline Lodge.  The WPA trained and employed as many workers as possible.  The construction of Timberline Lodge also served to pair skilled craftsman and artists with less skilled workers to teach them construction trades and arts.
Workers were paid 90 cents an hour for building, 75 cents an hour if they were a common laborer, and 55 cents an hour if they were an unskilled laborer.

Up to 500 workers at a time lived in an area known today as Summit Meadows in canvas tents.  It cost people a dollar a day for room and board.  Most workers sent the rest of their earnings home to family who were struggling during the Great Depression.
In 1977 Timberline Lodge was declared a National Historic Landmark.  Unlike many National Historic Landmarks which were turned into museums or other attractions, Timberline is still in use today as a ski lodge, which was the original purpose of the building.
What Does Timberline Lodge Have To Do With The Movie The Shining?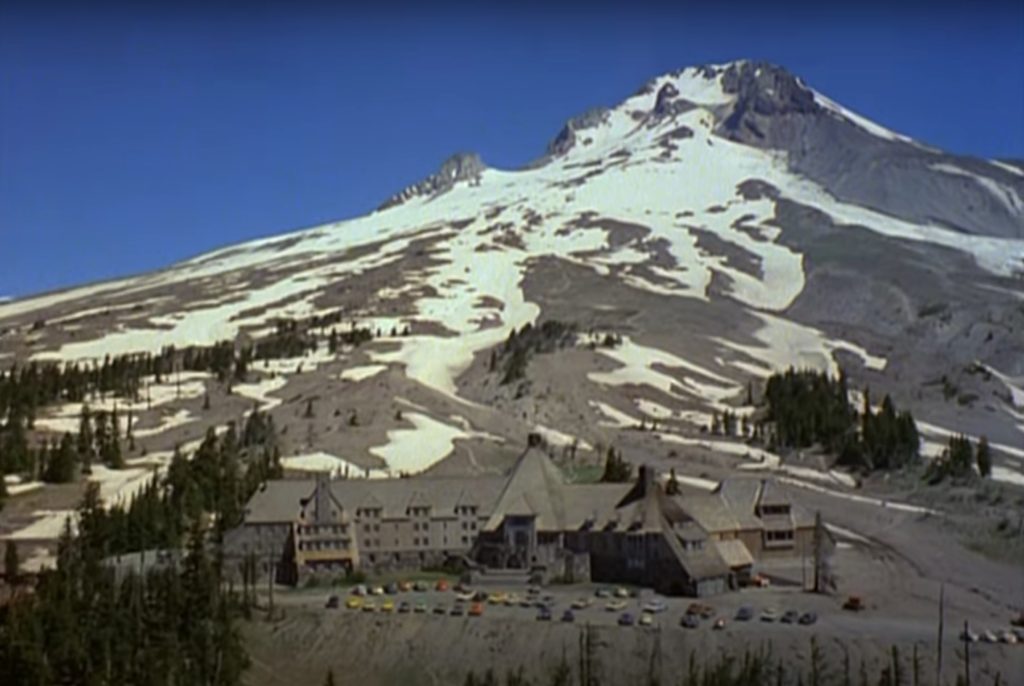 The movie The Shining is based off of a hotel in Colorado named The Stanley Hotel, but several exterior shots and a mockup of the south face of Timberline Lodge were used for filming.
Room 237 is featured in the film, but there is no room with that number at Timberline Lodge.  A hedge maze is also featured in the film with the mockup of Timberline in the background, but there is no hedge maze at Timberline Lodge.
Read more about the interesting history of Timberline Lodge here.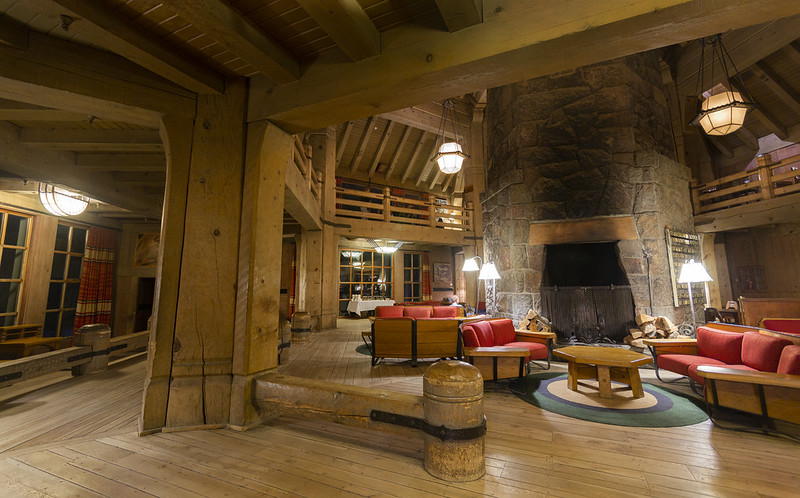 Don't forget to check out our Travel Guide to Mount Hood here.
Have you been to Timberline Lodge on Mount Hood?  Tag the friends and family you want to go on a Mount Hood adventure with!