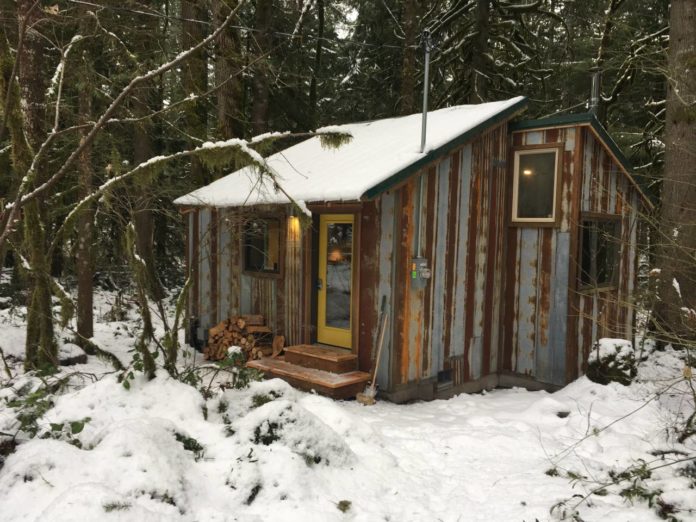 From the outside you might just think this is a rusty old cabin that was abandoned long ago. It's not until you see the inside that you realize that this is possibly the cutest little cabin in the entire state.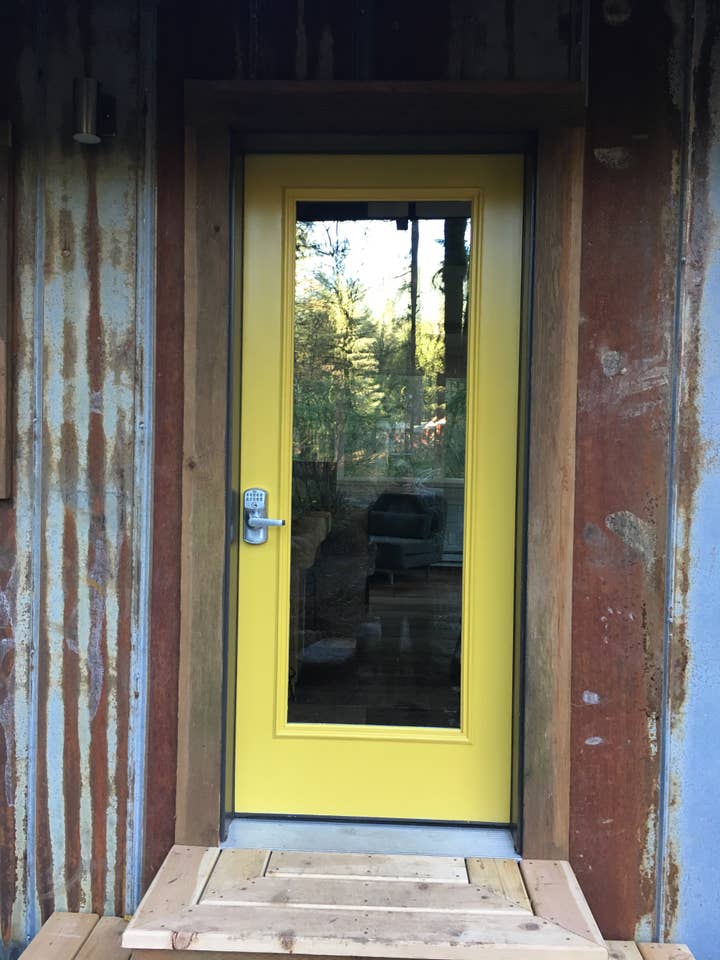 The first indication that not all is as it seems as you approach this Airbnb rental is the friendly bright yellow door. It's what's on the other side of the yellow door that is really inviting though.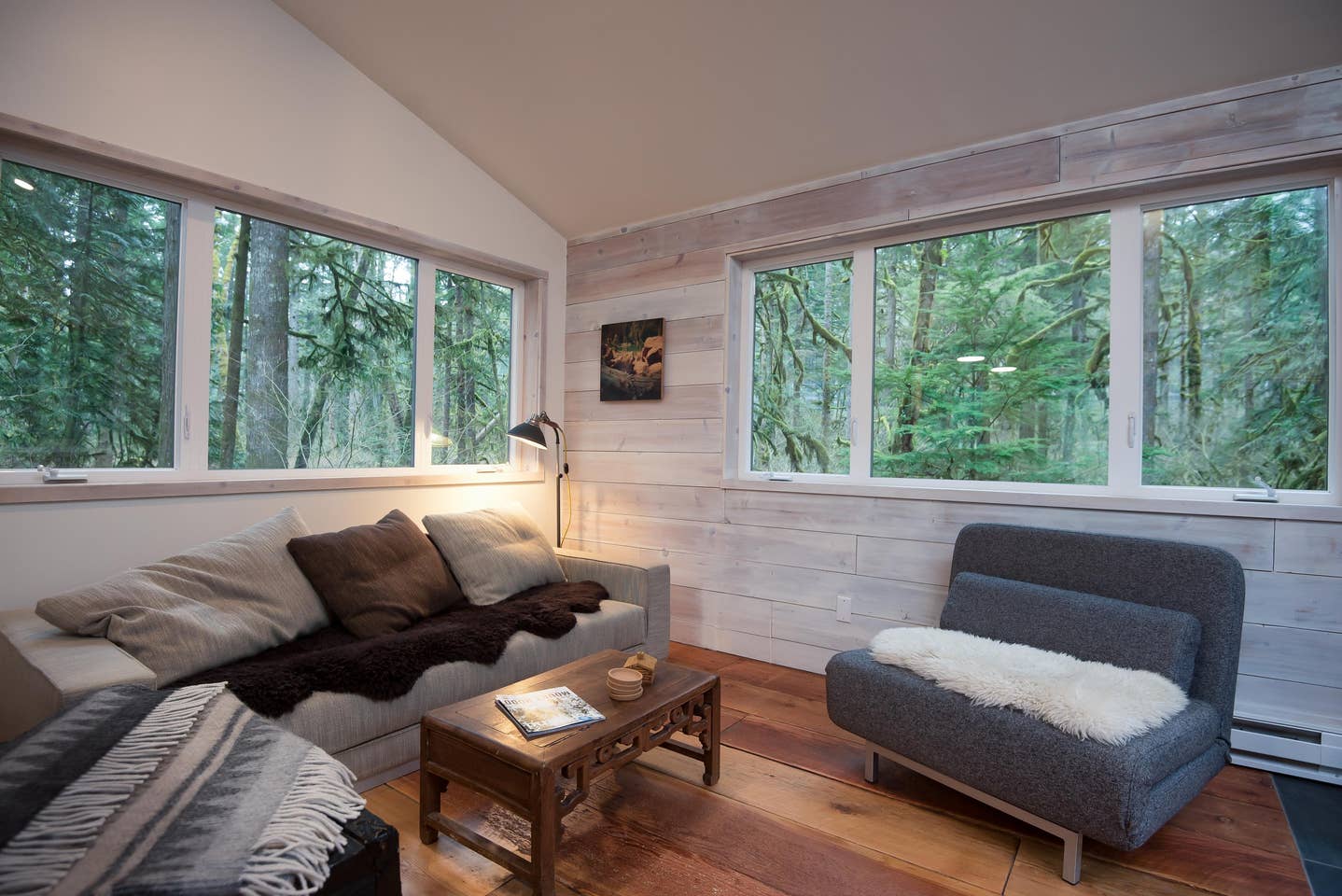 The style of this cabin can only be described as ultra cute contemporary rustic with an awesome view of Oregon's best feature: it's forests.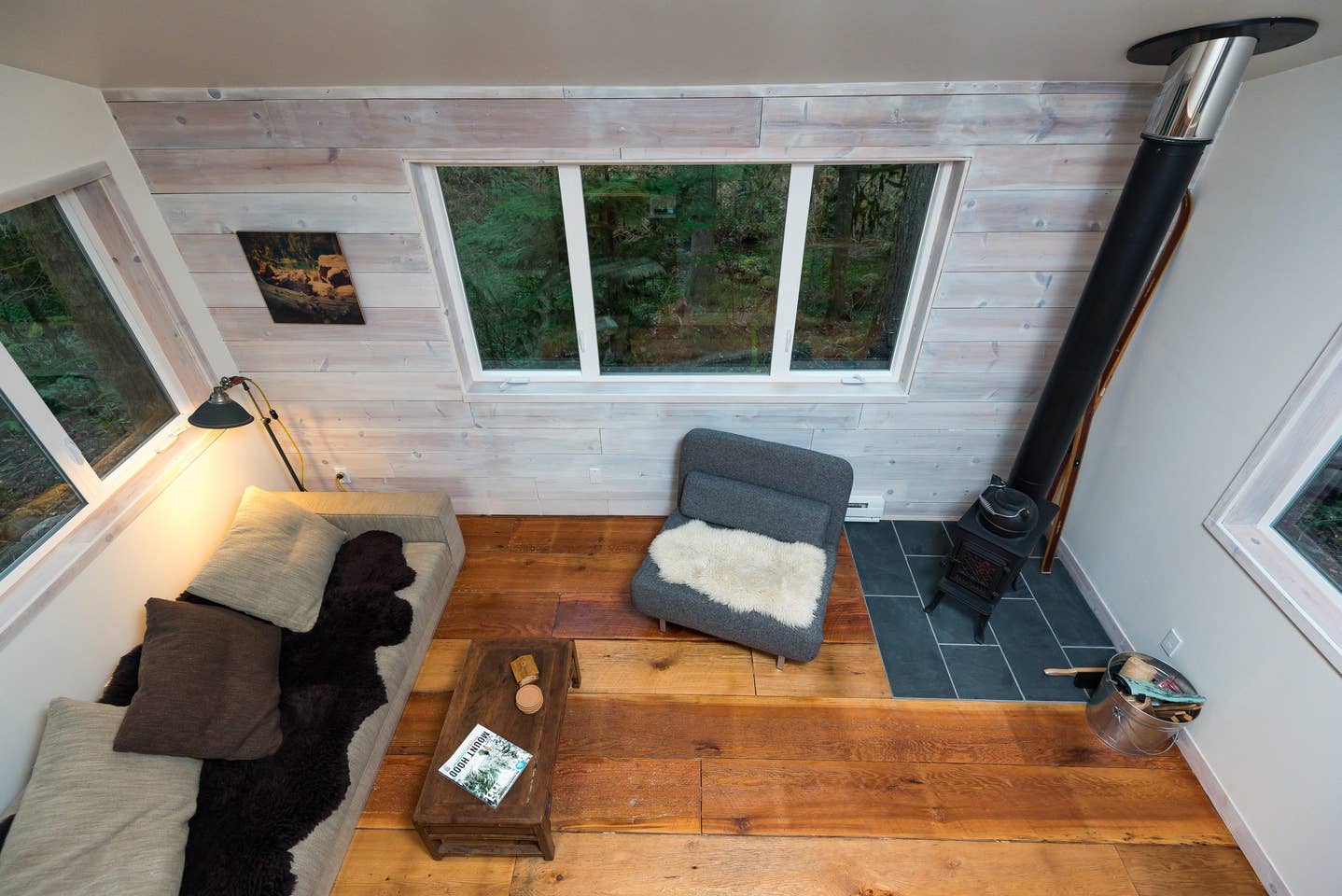 This cozy little cabin in the woods near Mt. Hood Village in Oregon looks like the perfect place to relax after a day on the slopes of Mt. Hood or a day at the Mt. Hood Adventure park in the summer. Look at the cute little wood stove in the corner!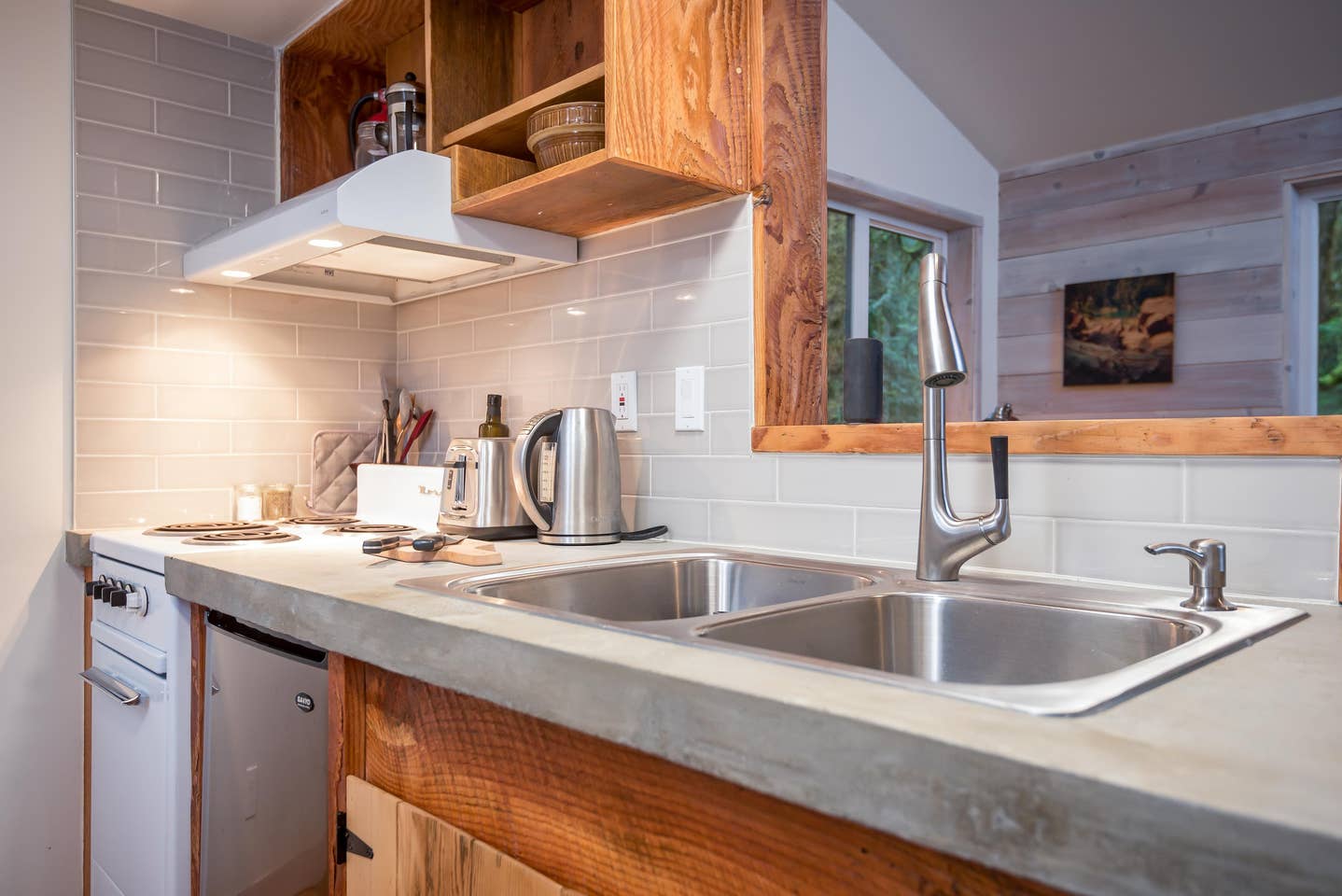 The kitchen has beautiful concrete counter tops with rustic wood finishes. It looks like the perfect place to make a cup of hot chocolate or a hot bowl of chicken noodle soup.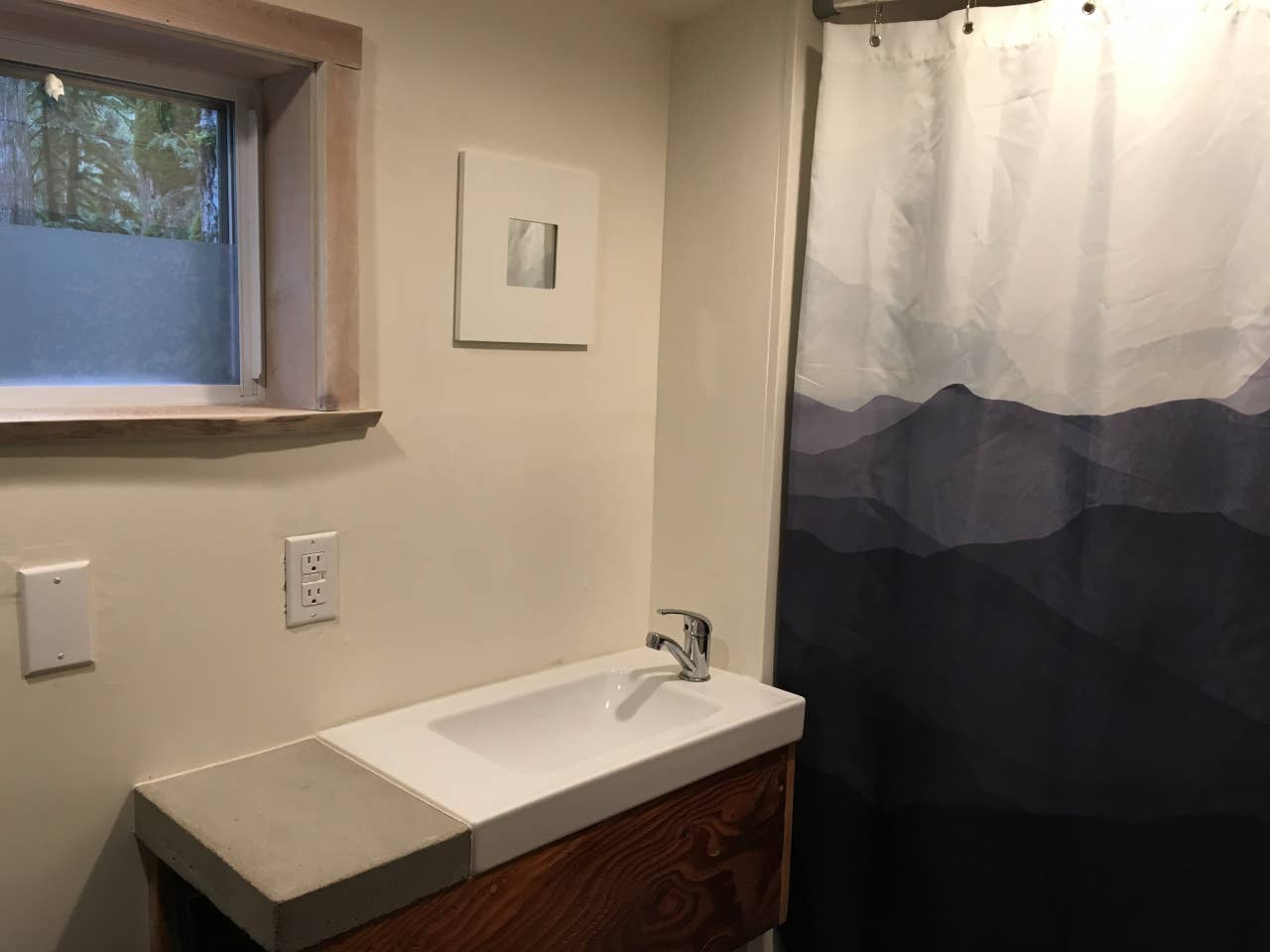 Even the bathroom is adorable with it's concrete counter and mountain skyline shower curtain. The hosts of this Mt. Hood vacation rental nailed the interior design.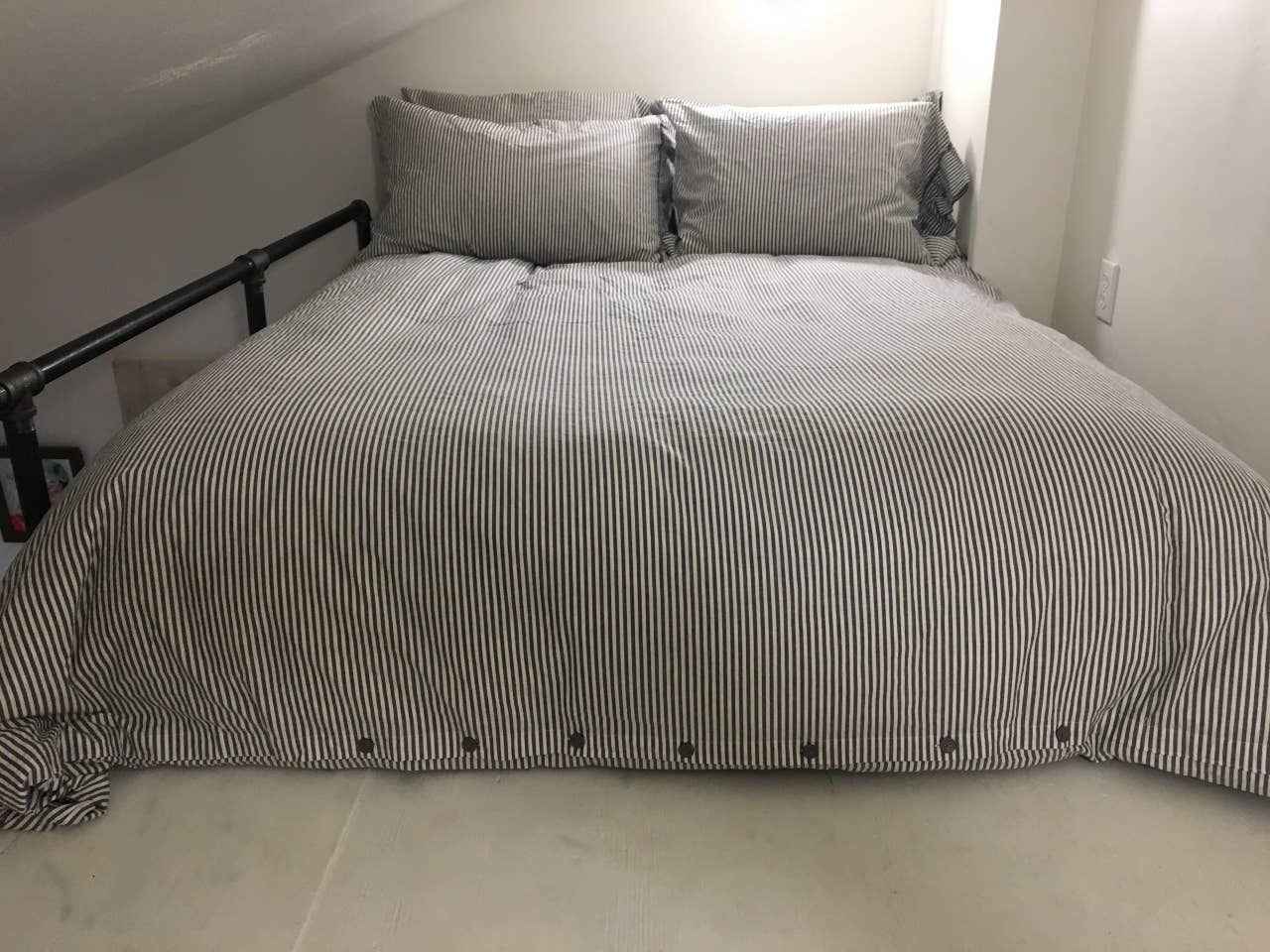 The cabin sleeps 4 people, so there's room for your friends or family. There's a full size bed in the loft and two twin sofa beds in the living room. The rental is pet friendly too so your fur babies are welcome to join you.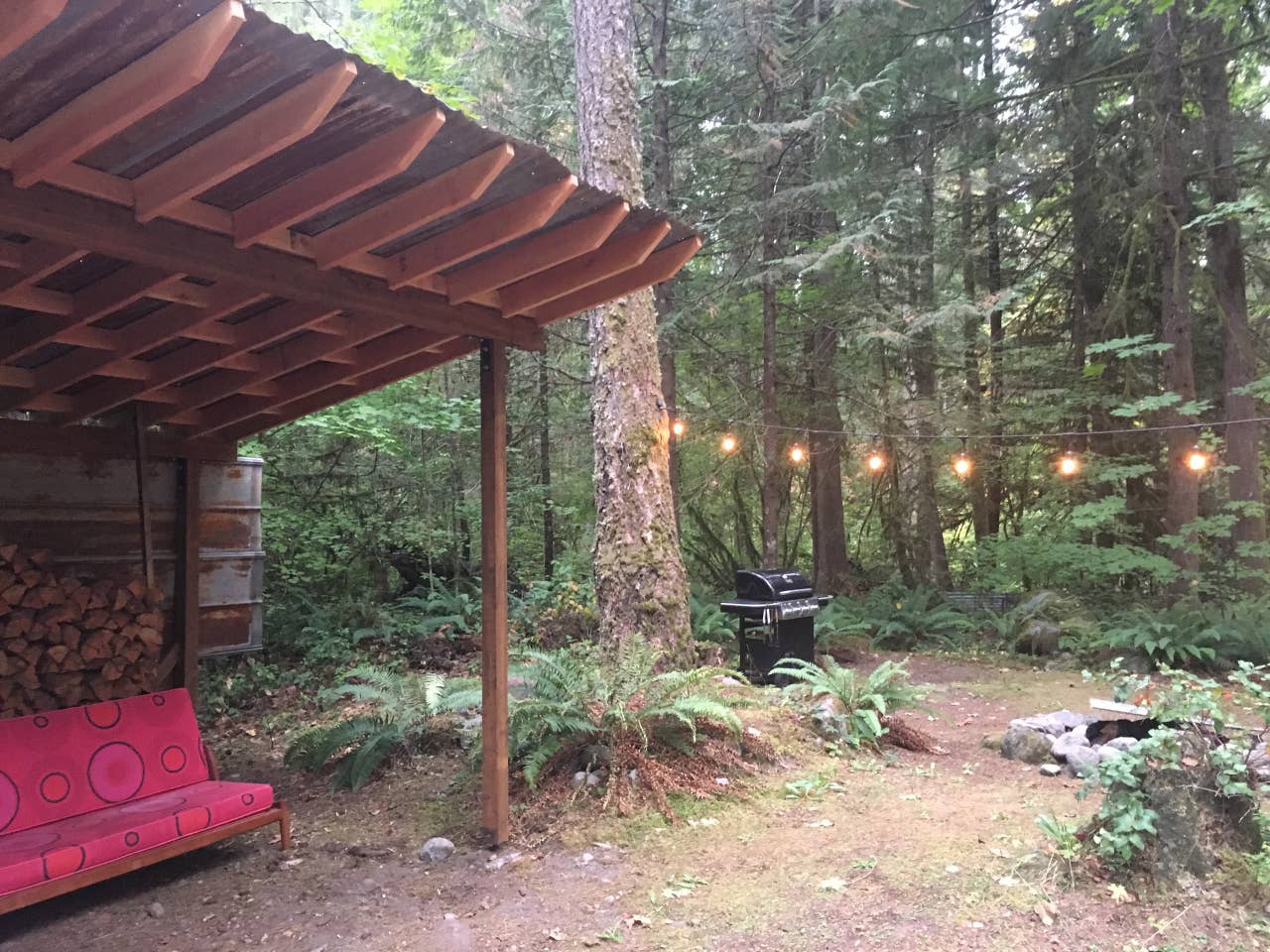 There's entertaining space outside this adorable cabin so you can enjoy nature with your guests. The Sandy Ridge Trail isn't far off and Wildwood Park is close as well. Mt. Hood is only a 15 minute drive if you're an adventure seeker. On the back of the property is a creek and the cabin is surrounded by beautiful lush forest.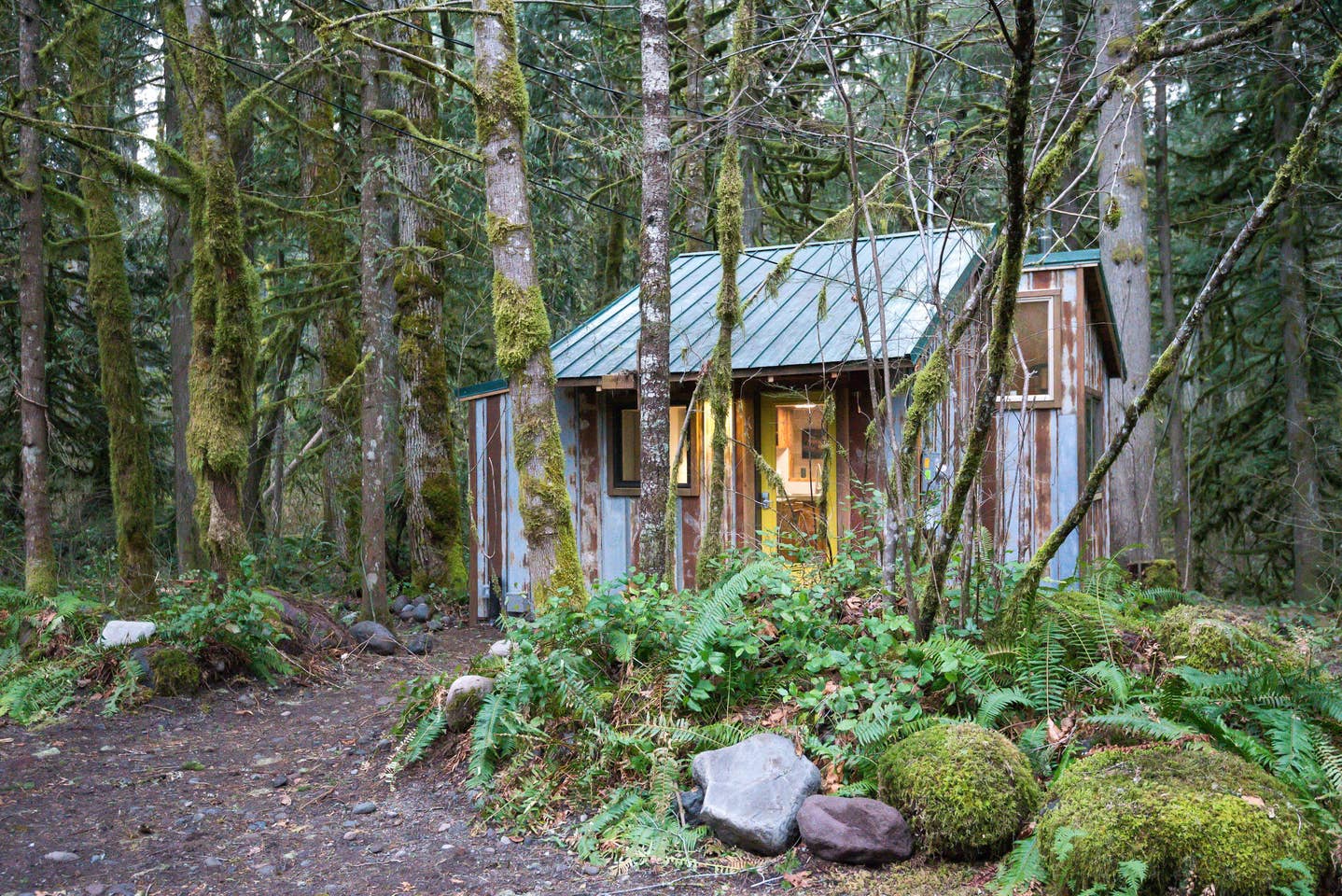 This 500 square foot cabin has a misleading exterior, but is the ultimate inviting retreat on the inside.  Currently you can stay here at The Roost for $105. Check it out on Airbnb.
Have you stayed at this cabin before? Tag the friends you want to stay here with!