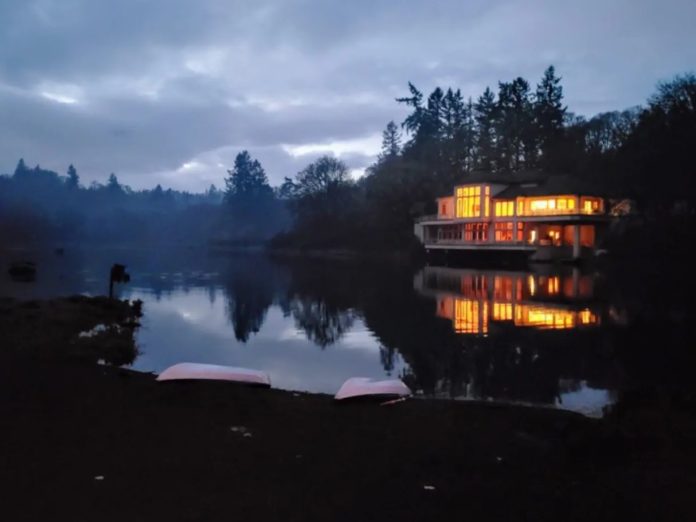 Oregon is filled with stunning landscapes and creative people who build incredible vacation rentals that capitalize on those views. Here are 14 rentals in Oregon with jaw dropping views of our beautiful state.
1. The Hideaway At Hidden Lake Ranch
This vacation rental South of Salem (seen in the photo above) sits in a beautiful forest and has relaxing views of the lake. It's currently $95 per night and sleeps 4 guests.
Sign up for monthly emails full of local travel inspiration and fun trip ideas. In each newsletter we'll share upcoming events, new things to do, hot dining spots and great travel ideas.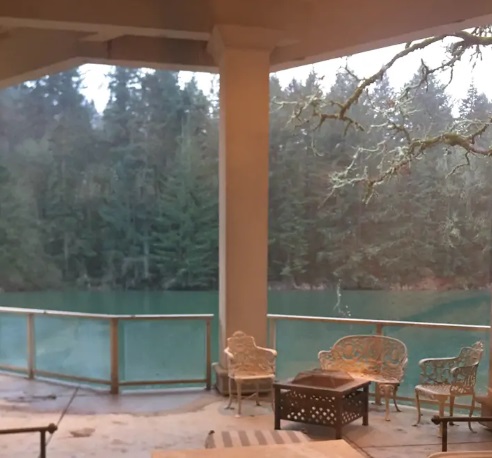 2. The Cozy Three Story Lookout Tower in Terrebonne Oregon With 360 Degree Views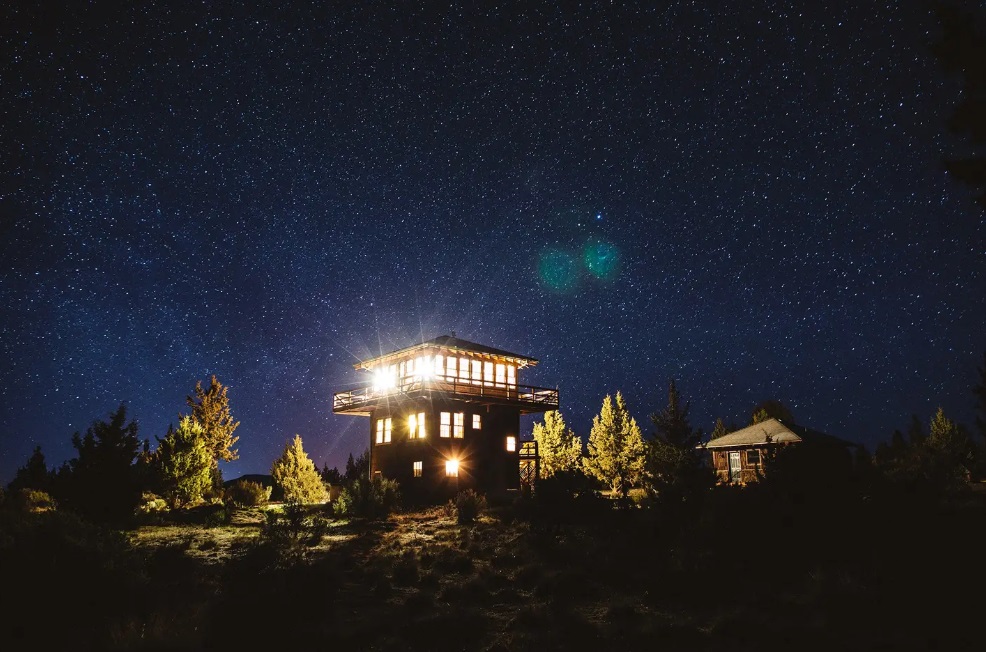 The Cozy Three Story Lookout Tower has amazing views of the night sky, the sunset and sunrise as well as the rugged landscape near Terrebonne Oregon.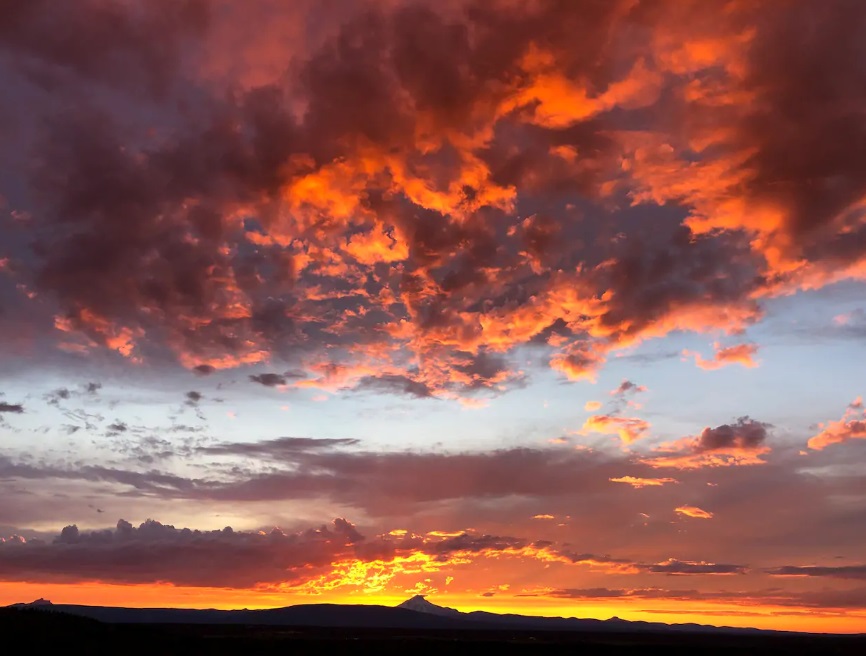 The inside of The Lookout is cozy and makes it a unique place to stay.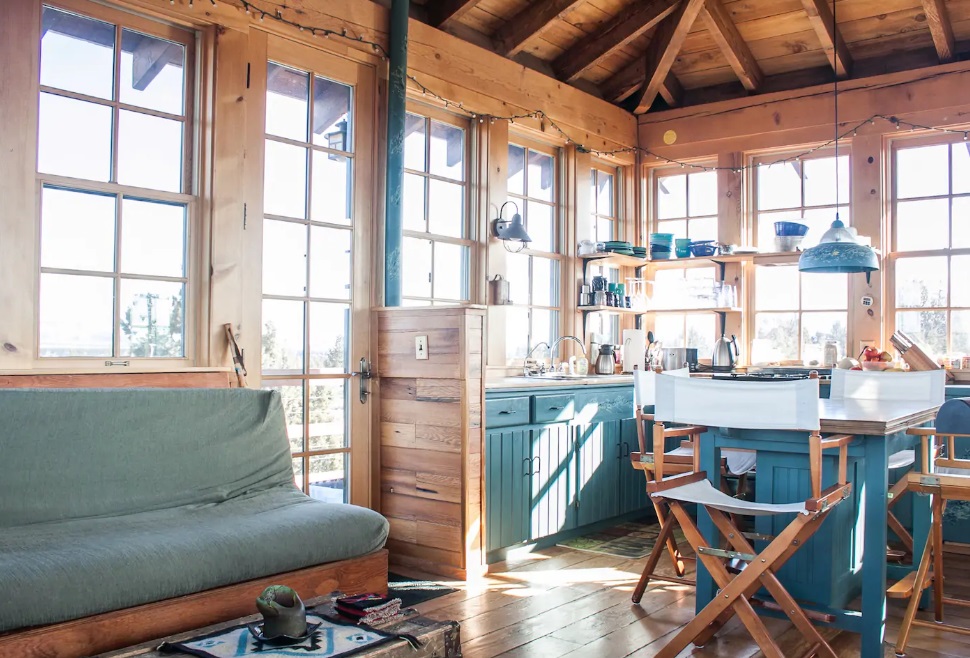 Checkout The Cozy Three Story Lookout on Airbnb. It costs $279 per night and sleeps 4 people.
3. Pirates Cove House in Depoe Bay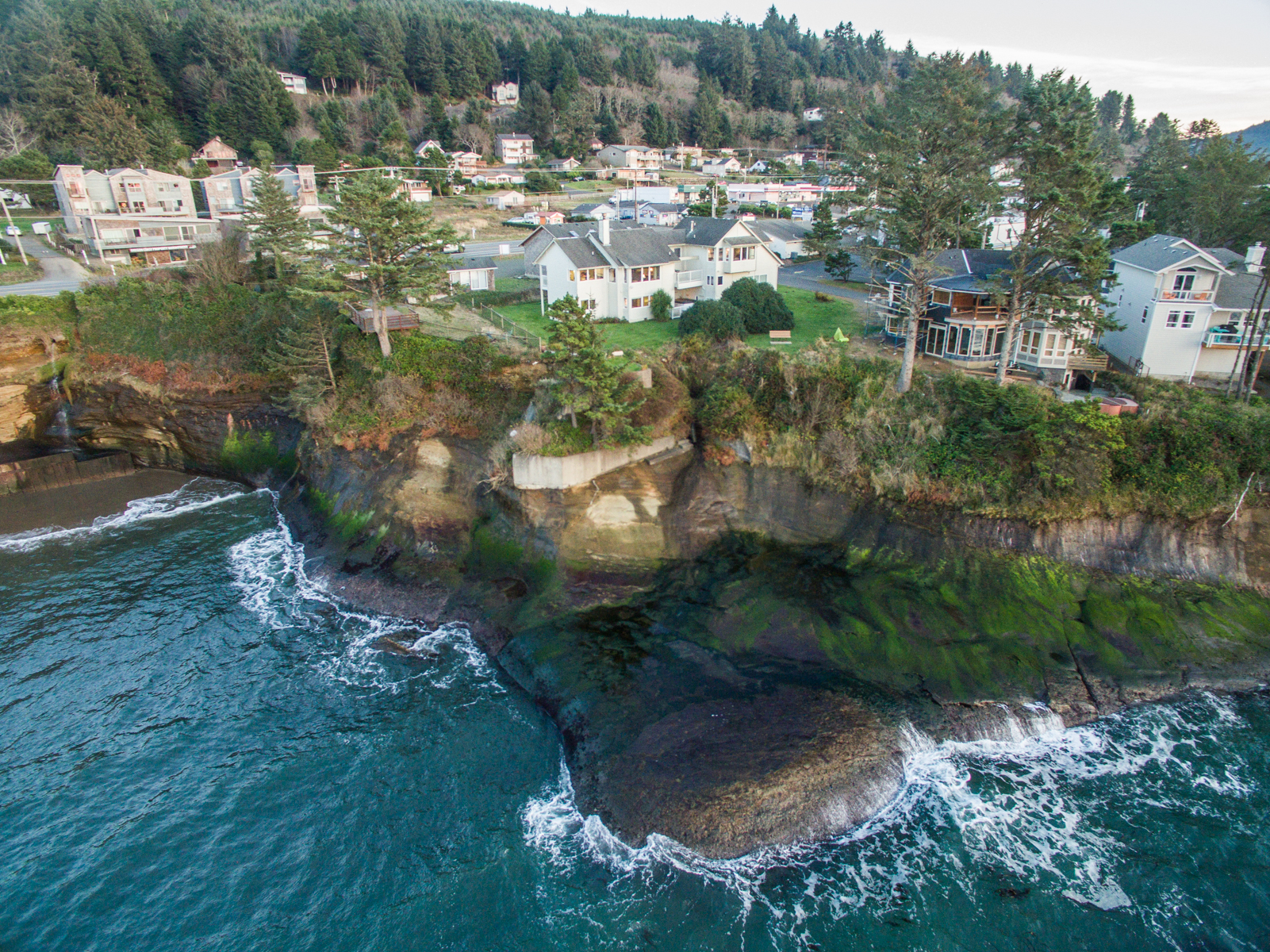 The Pirate's Cove House (see #1 in our post here) sits atop a cliff over the Pacific Ocean and boasts incredible views of the sunset in Depoe Bay Oregon! It costs between $199 and $1,148 per night depending on the date.
4. Coastal Retreat On The Peninsula In Brookings Oregon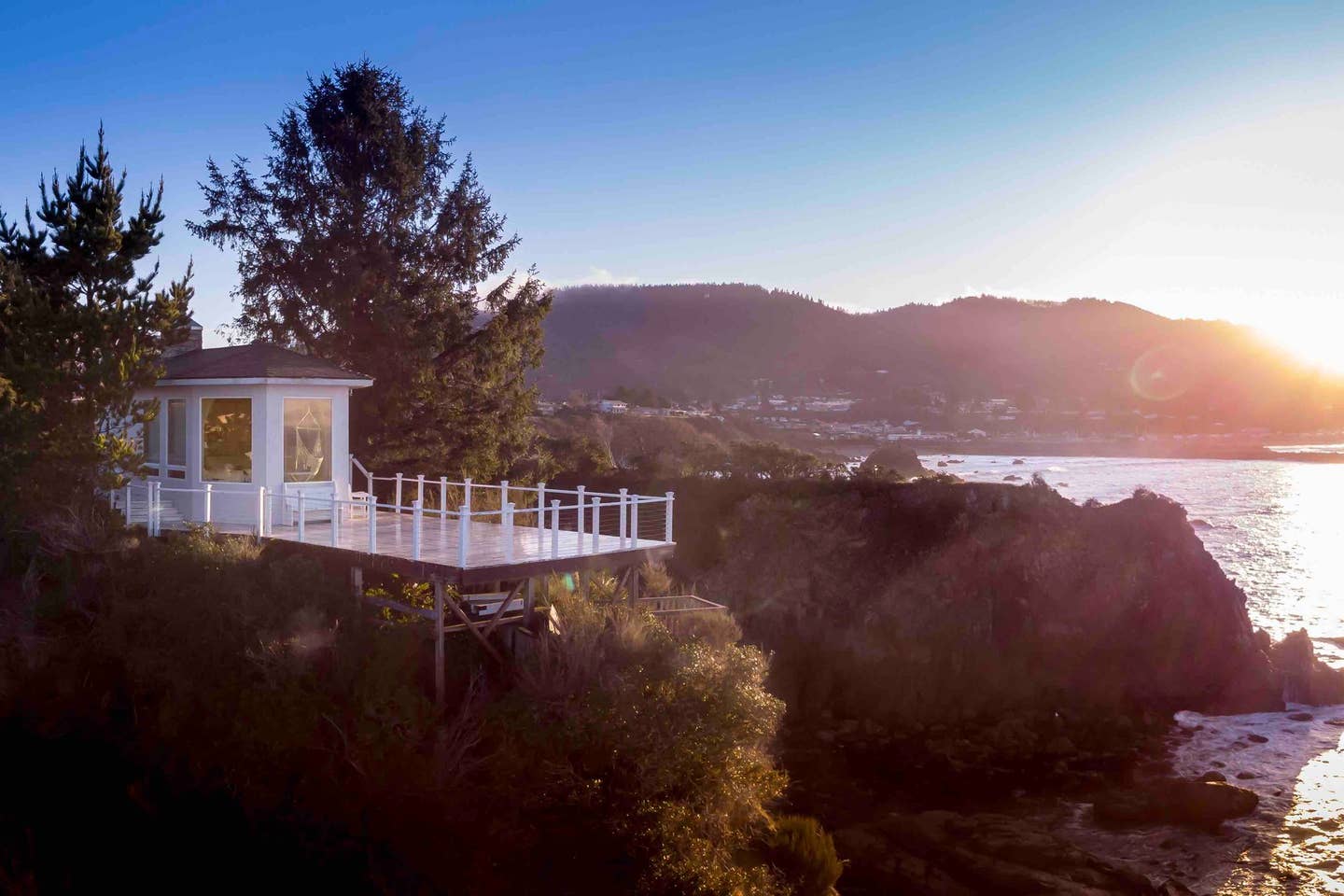 This cute little home in Brookings has a deck that goes out over the cliff face and offers great views of the ocean and a cove on either side. It costs $235 a night and sleeps two.
5. Laurel Haven House On Devil's Lake In Lincoln City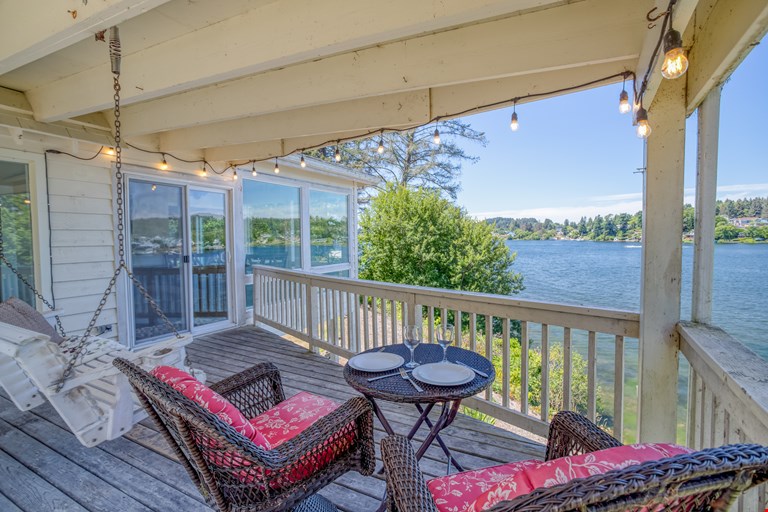 This 1930's home in Lincoln City Oregon sits on Devil's Lake and is only 10 minutes from the beach on the Pacific Ocean! The home is updated and guests have access to their own private dock, kayaks, a beautiful porch with lake views, a hot tub, and a lawn to enjoy time with family! It's 5,500 square feet and sleeps 11 so you'll have plenty of room to bring the whole family! Nights at this home start at $375 per night.
6. The Mt Hood View Tiny House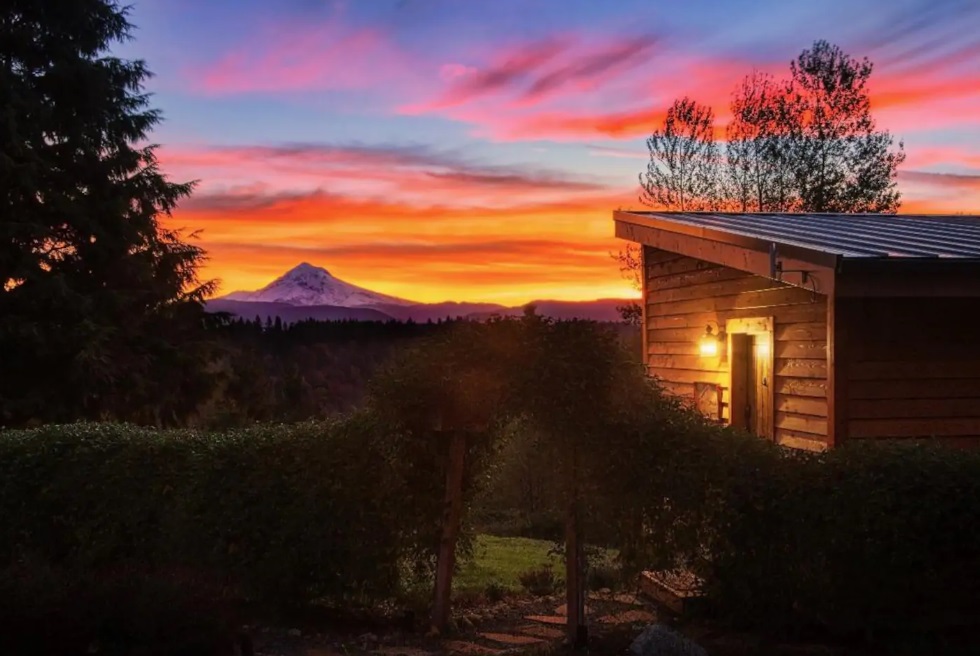 This gorgeous tiny house in Sandy Oregon has a magnificent view to boast about! It sits on 23 acres which makes it the perfect getaway from the hustle and bustle of city life. It's currently $115 a night and sleeps two.
7. This River Ridge Condo With An Incredible View Of The Deschutes River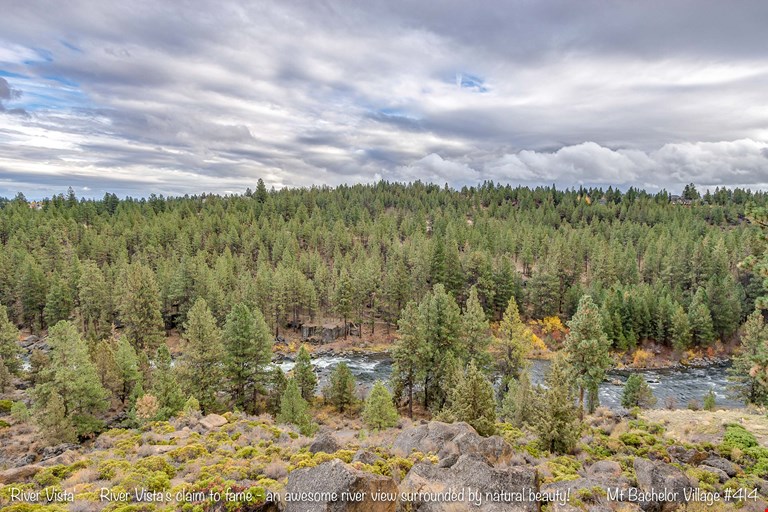 The view of the Deschutes River in this Bend Oregon rental is stunning! This 3 bed 3 bath condo sleeps 8 and is close to the Old Mill District in Bend as well as Mt. Bachelor! The home has a great view of the river from the deck! Depending on the day and time of year the condo rents for as low as $102 a night.
8. The Rustic Creekside Cabin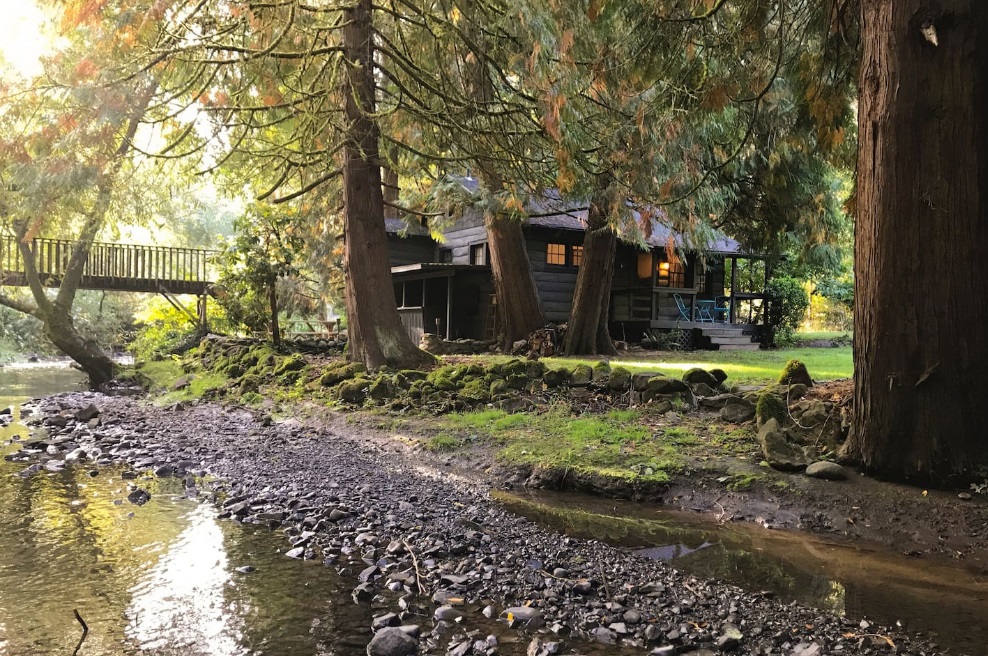 This creekside cabin in Milwaukie Oregon sleeps 4 and currently costs $99 per night. It's surrounded by towering cedar trees and has a great deck to relax by this pretty burbling creek.
9. Casa de la Playa On The Sand In Waldport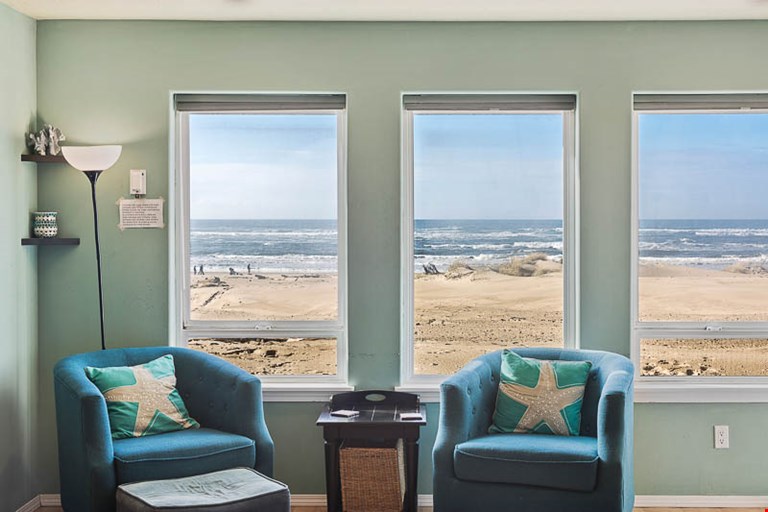 This adorable beach house sits on the beach in Waldport Oregon! It's a 3 bed 2 bath and sleeps 8. The best part is how close it is to the beach! As soon as you step out the door your toes are in the sand! This rental goes as low as $119 per night.
10. Cozy Second Home On Eclectic Small Farm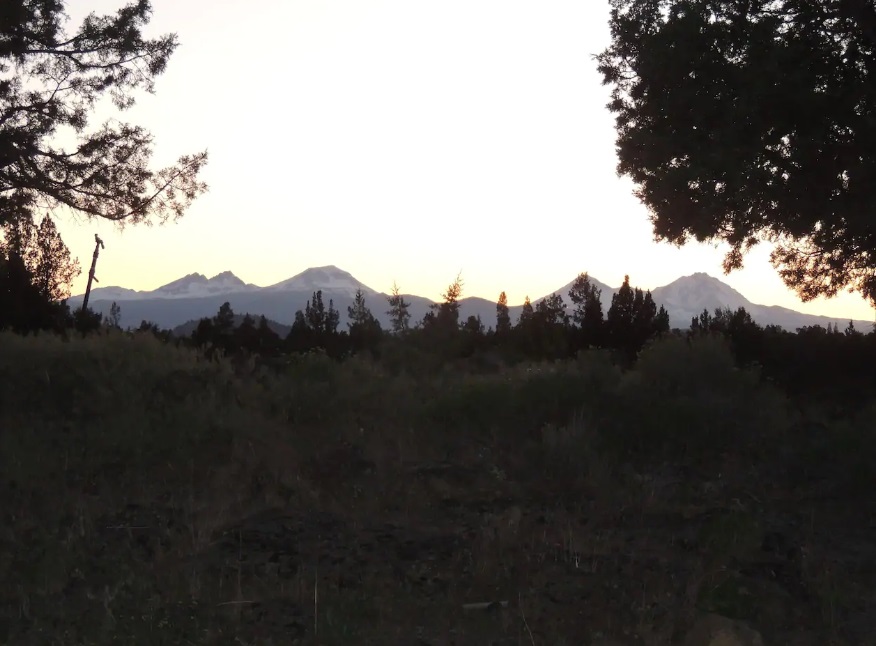 Check out the mountain view from the front porch of this $125 per night rental that sleeps 4 guests just East of Bend Oregon.
11. Wildlife Paradise On The River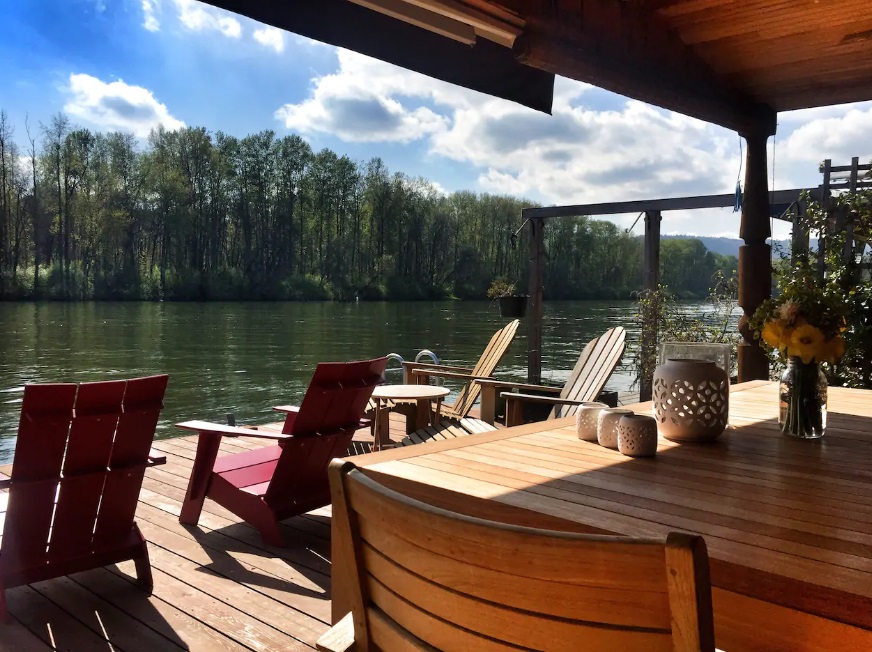 Look at this Suavie Island boathouse on the river!  That porch looks like the perfect place to enjoy a cup of coffee in the morning or to have a romantic dinner in the evening! It's currently $99 per night and sleeps two.
12. The Sand Dollar House In Lincoln City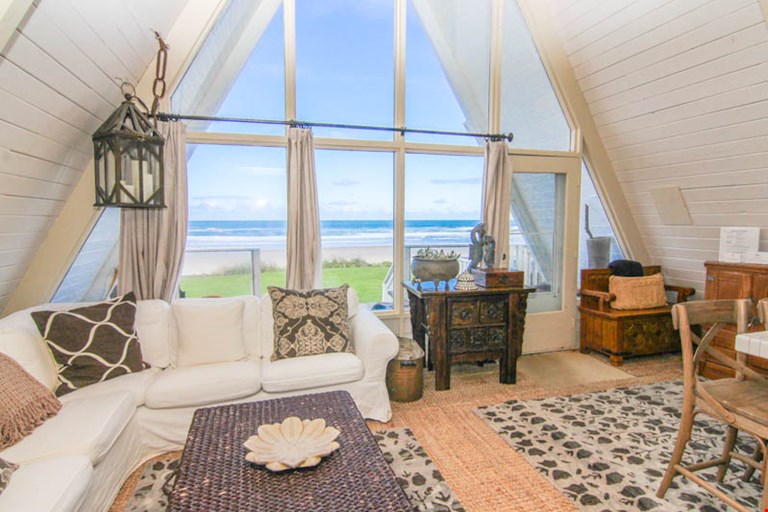 This adorable ocean boho style house in Lincoln City Oregon is perfect for four guests. It has a nice yard, two porches and a hot tub with an incredible view of the Pacific Ocean!
13. The Historic Dowd House In Waldport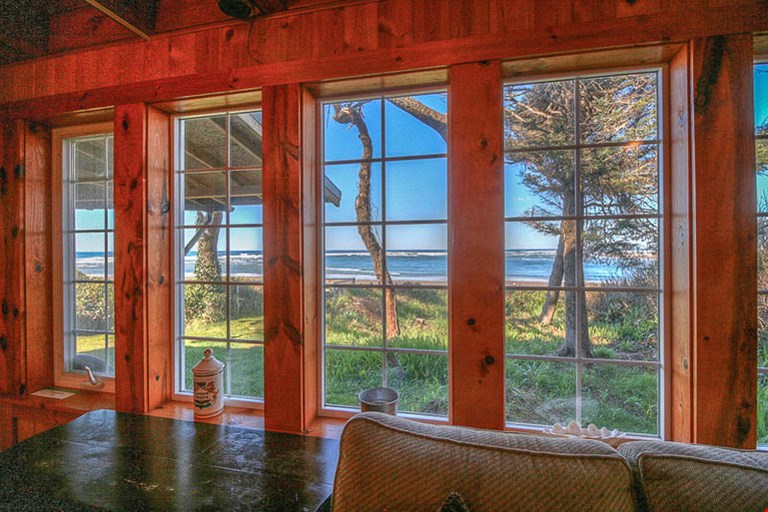 The Dowd House In Waldport Oregon is the perfect oceanfront cottage to stay in on your vacation. This eclectic old-world style cottage sits on a high cliff above Alsea Bay and has panoramic outdoor views of the south and north sand splits and the Pacific Ocean. The beamed wood ceilings and antique furnishings give this rental a lot of charm that's not easy to find in rentals. The house sleeps 8, so it's got room for the family or is the perfect place for a romantic getaway.
14. Mountain View Paradise In Wine Country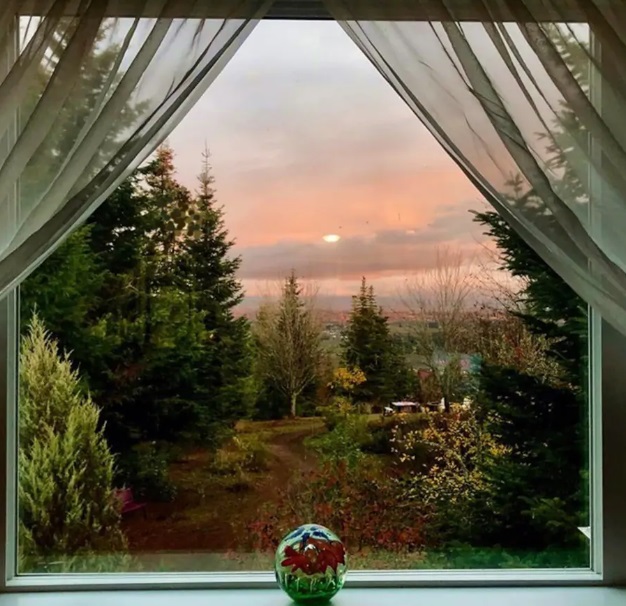 Look at the view from this mountainside rental in Corneilus Oregon!  This house sleeps four and currently costs $125 a night.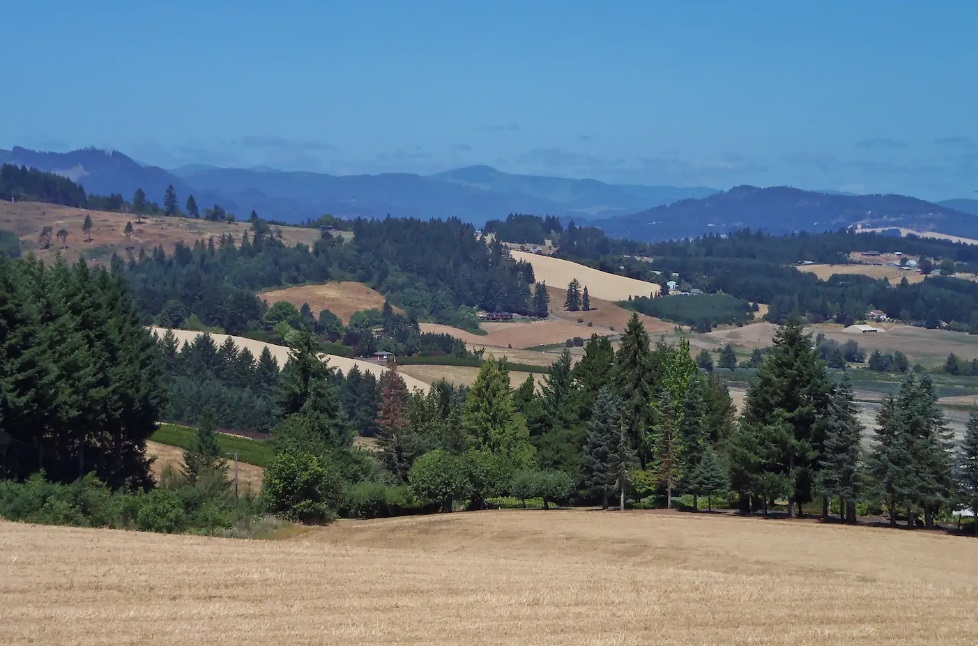 Which one of these is your favorite? Let us know in a comment and tag the people you want to stay at these homes with!