There's something special about being in the woods surrounded by ferns and towering trees that makes me feel like I've come home. The forest floor silences your steps as you step away from life for a moment, and the smell of pine needles and recent rain transports you to a moment of total peace and comfort. This is what forest bathing is all about. Surrounding yourself with nature to relax and restore, if even only for a few days. One of the prettiest places we've found to forest bathe and stay for the weekend in Oregon is this gorgeous cabin in Rhododendron Oregon near Mount Hood.
80 Acres Of Peace And Tranquility Near Mount Hood Oregon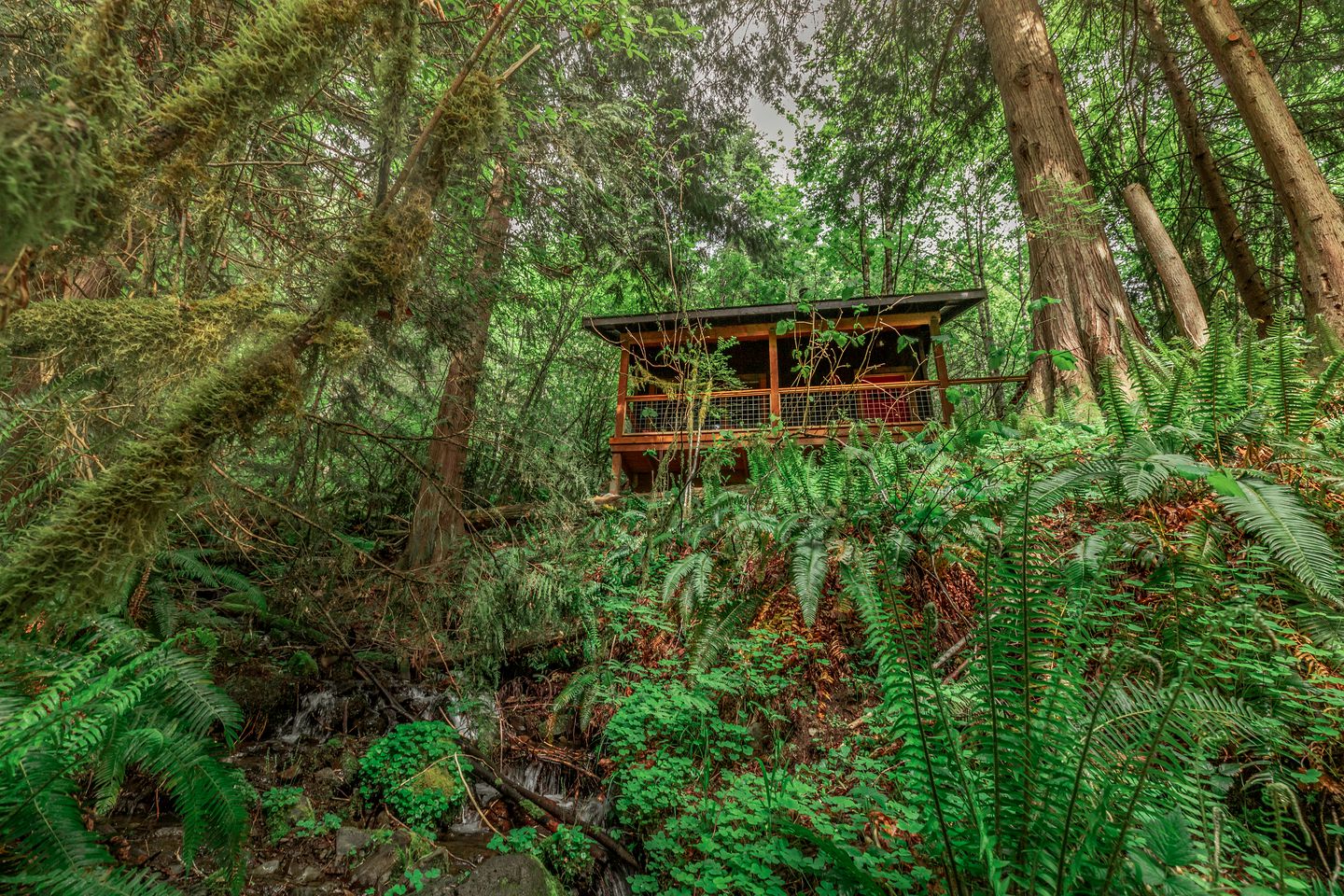 If you're looking for seclusion in a beautiful wooded setting, this is the place you want to be. This wood cabin sits on 80 acres near Rhododendron, so it's close enough to Portland to skip town and get away for the weekend, or to serve as a home base for your Mount Hood adventures.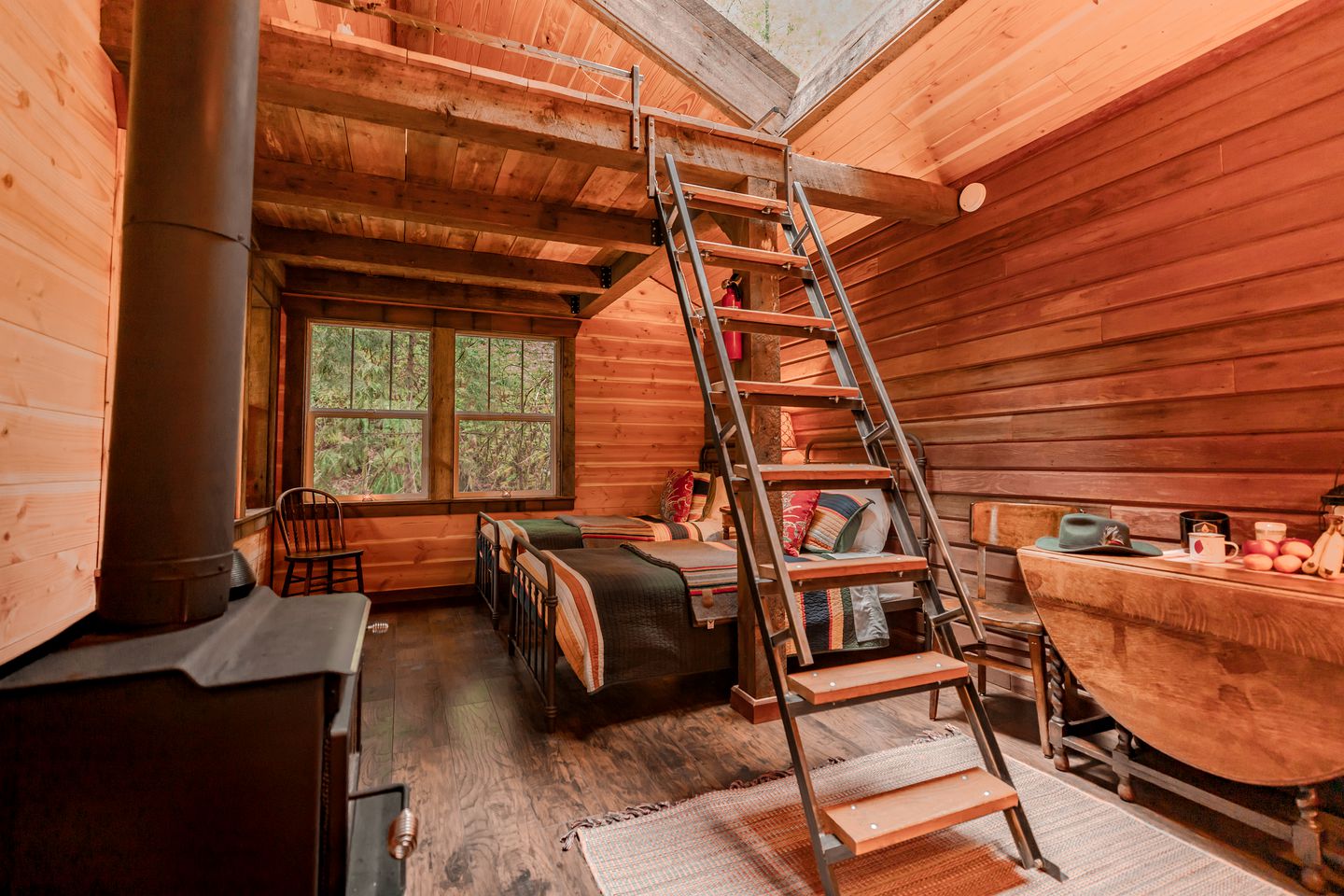 The cabin has two twin beds on the main floor, and a queen bed in the loft, so there's plenty of room for your friends or family.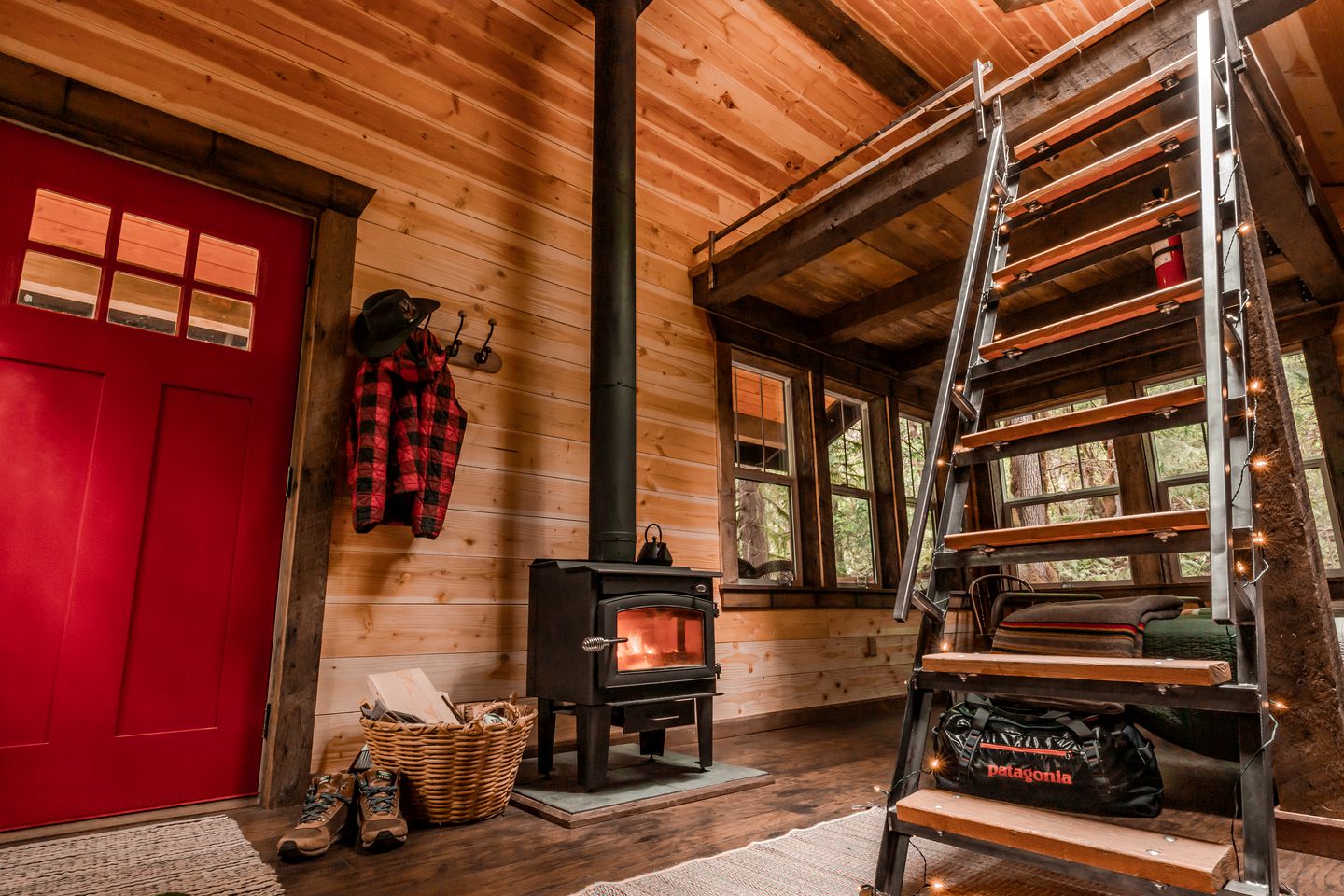 In the evenings, sit around the fire pit outside and roast marshmallows, or grab a cup of hot cocoa and cuddle around the woodstove inside with your loved ones.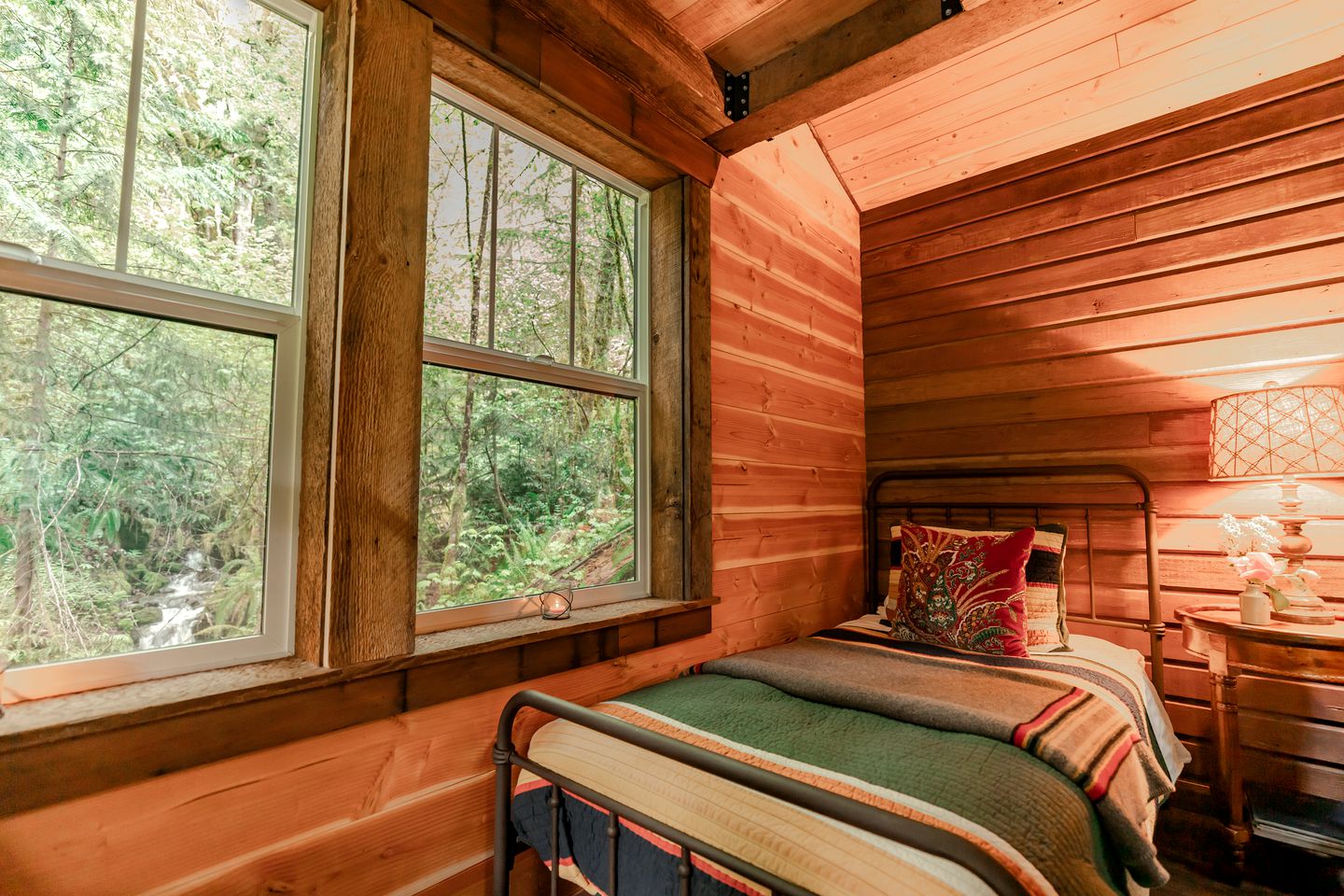 Outside guests will love being surrounded by nature and relaxing on the wooden deck. Just a short walk away through the property's scenic woods is an impressive cascading waterfall, so adventure is close to home.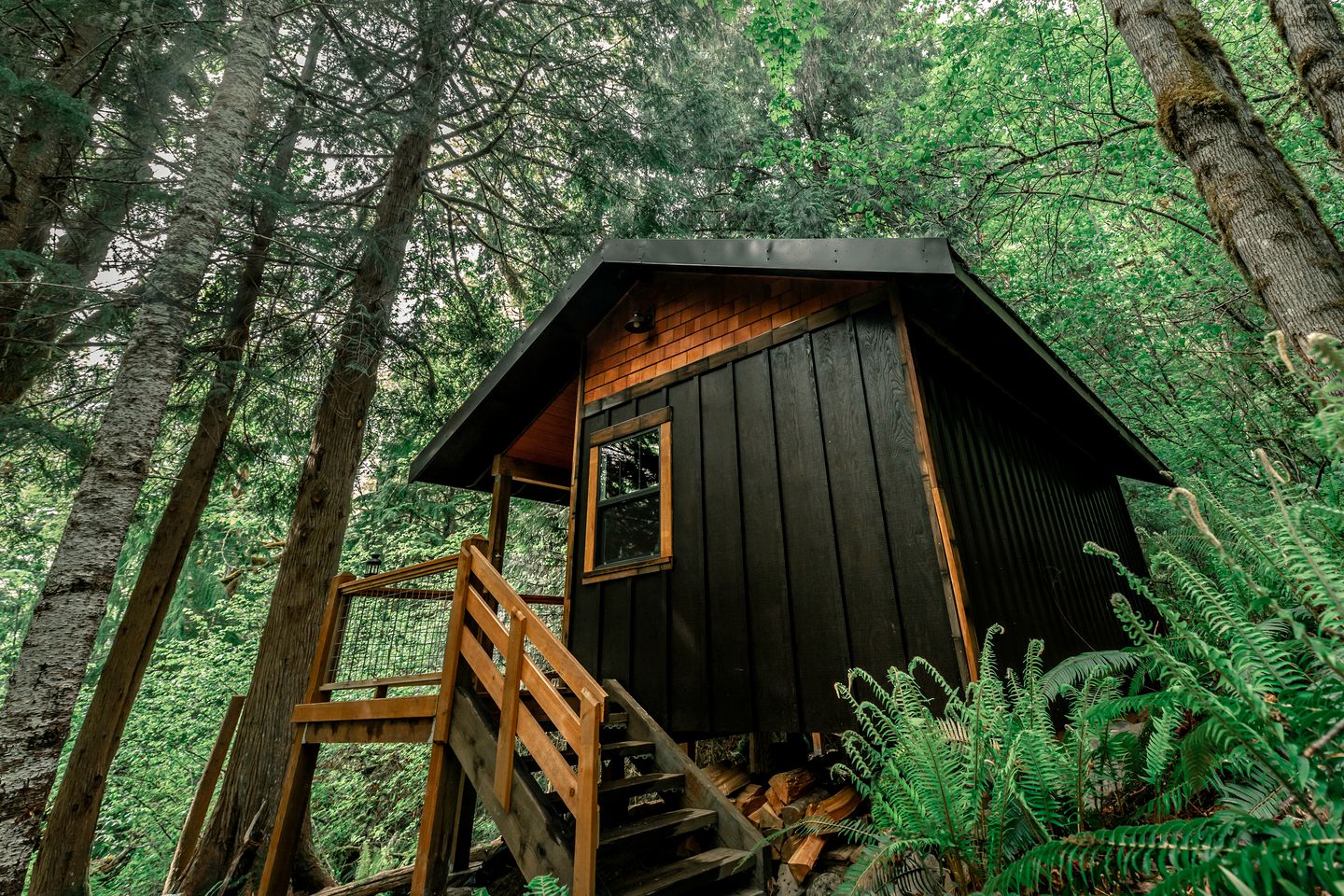 There's a private composting outhouse for guests, and for a true nature experience guests can bathe in the nearby creek or river.
The Gorgeous Rhododendron Cabin Information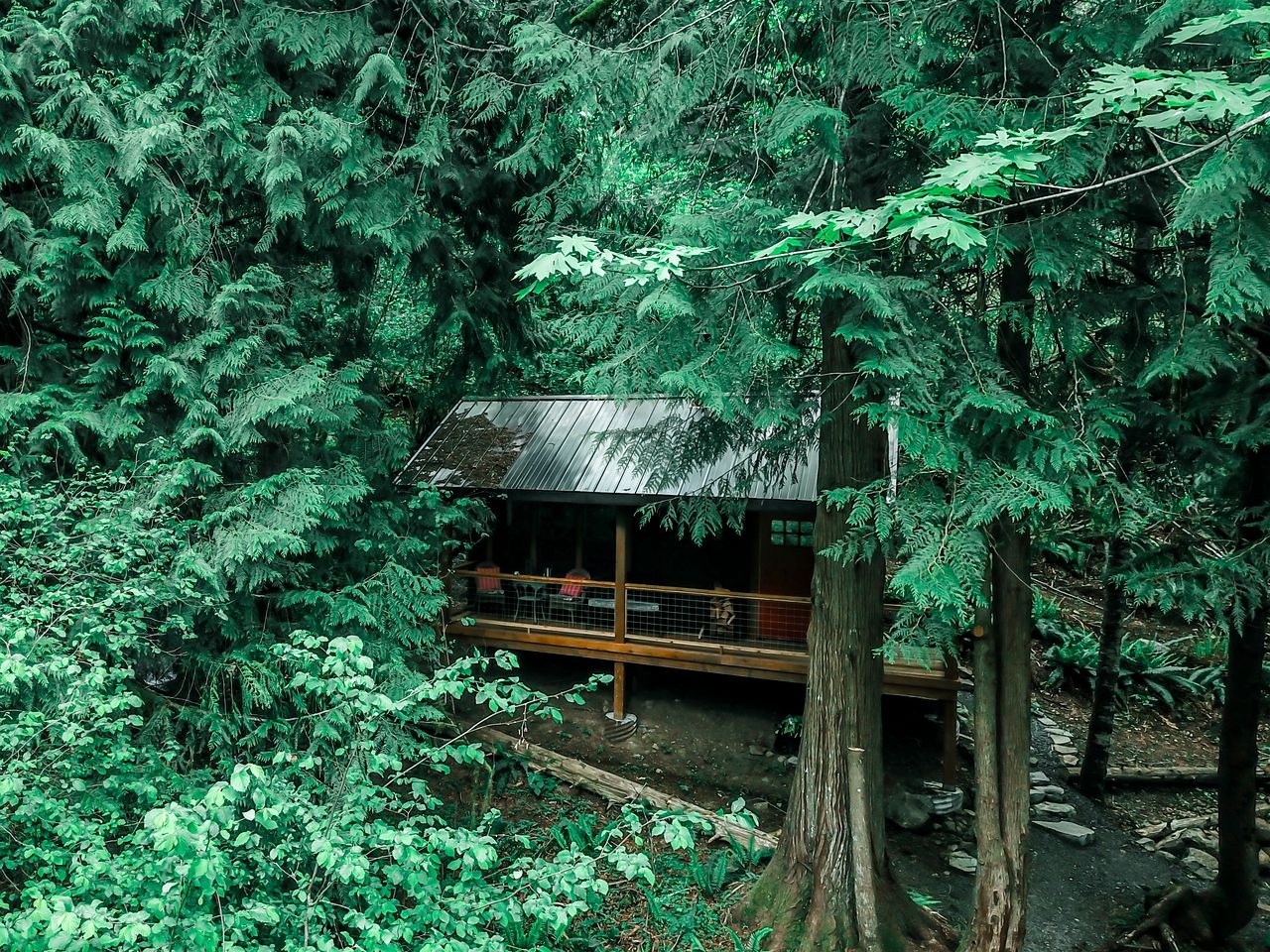 This cabin is off-grid, though the hosts provide a generator which can power lights, as well as electrical outlets so guests can charge devices. The cabin also has candles and lanterns for guests to use.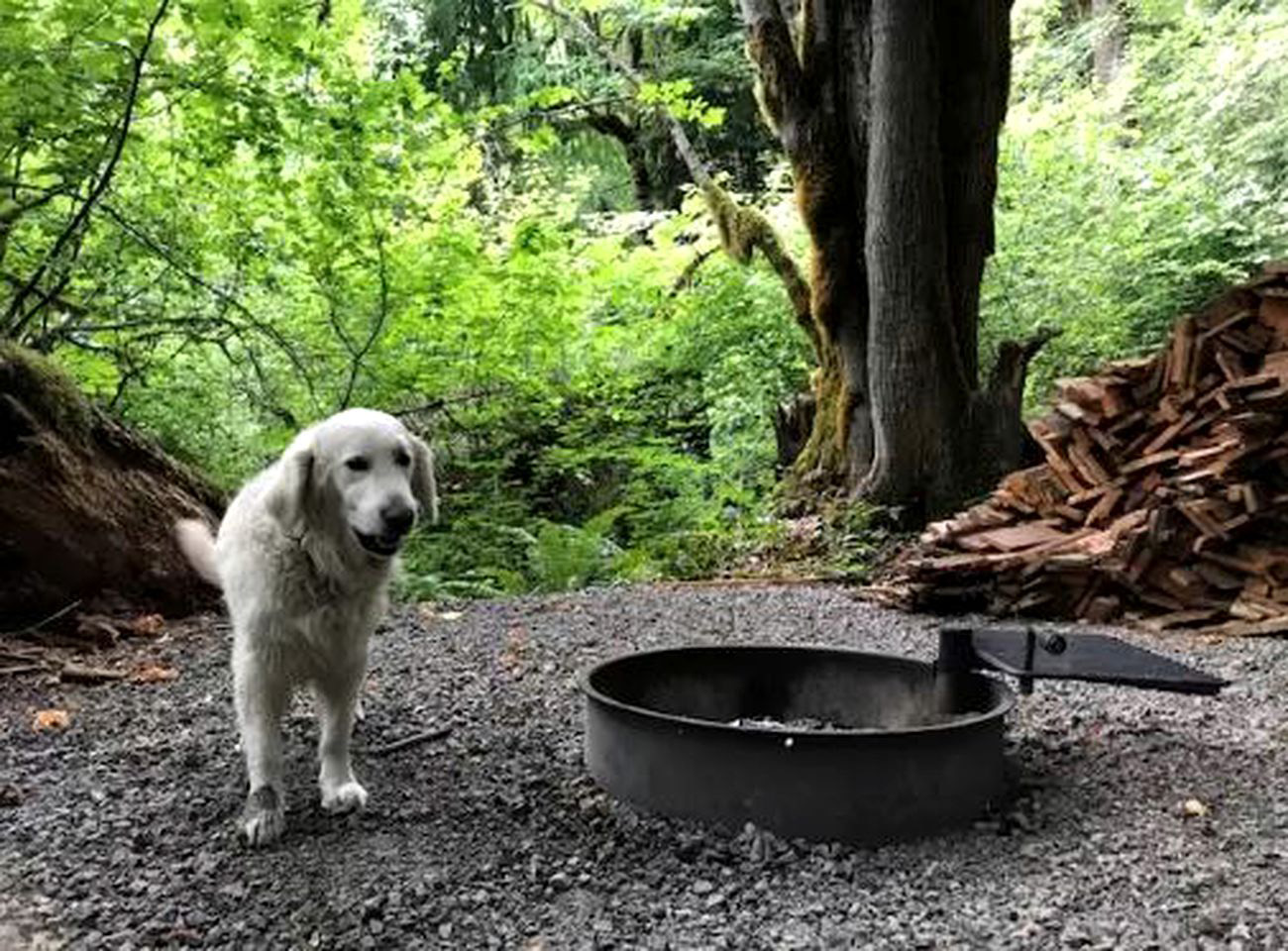 From the parking area, there is a short 10 minute hike through gorgeous towering trees to reach the cabin.
For more information and to book your stay, see the listing here.
Have you ever stayed at this cabin near Mount Hood? What's your favorite secluded Oregon cabin to stay at? Let us know in a comment below and tag the friends and family you want to go with.