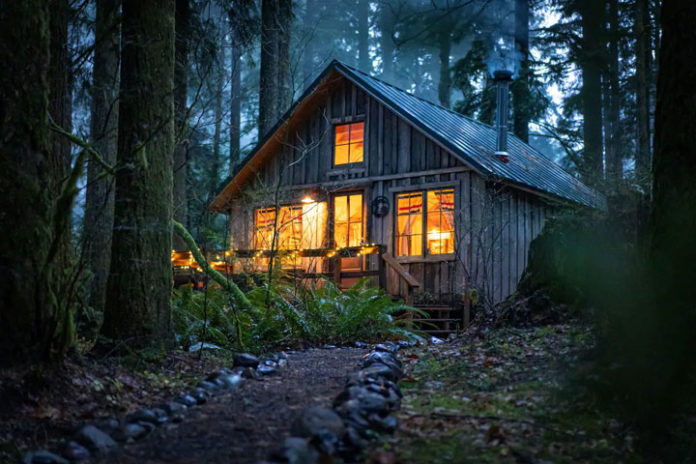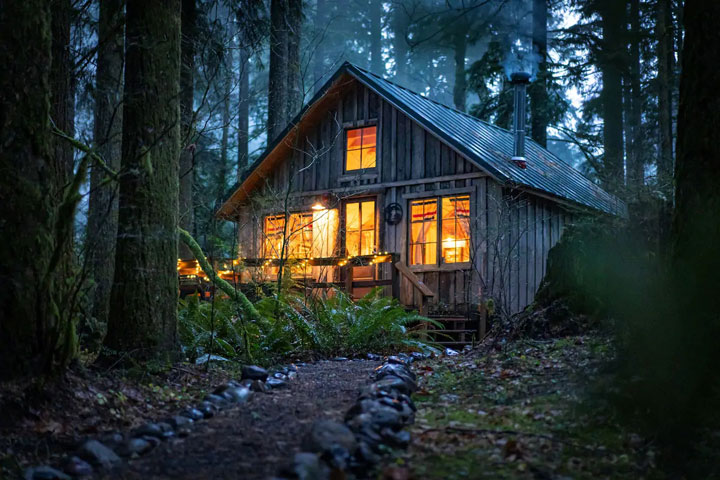 Looking to get out of town and destress? If you want to disconnect, this is your spot as this rustic cabin has no TV.

If you're thinking the same, then you will absolutely not want to miss this cute vintage cabin, built in 1922. The cozy little cabin, located just off of Mt Hood's main route, HWY 26 makes for the perfect getaway and is surrounded by luscious forest and fresh air. Stoke the woodstove and watch the fire, read, write, relax, and savor the simple life. Welcome to Cedarwood!
For those who seek an authentic cabin experience, Cedarwood offers rustic, historic, and simple. Think of it as stepping out of the modern. Hand-built and lovingly restored. If you love hand-crafted details, you'll fall in love with Cedarwood.
This beautiful enamel woodstove is the centerpiece to cozy up to at night. Practice your pioneer skills, get a fire going and tend it, and savor the reward.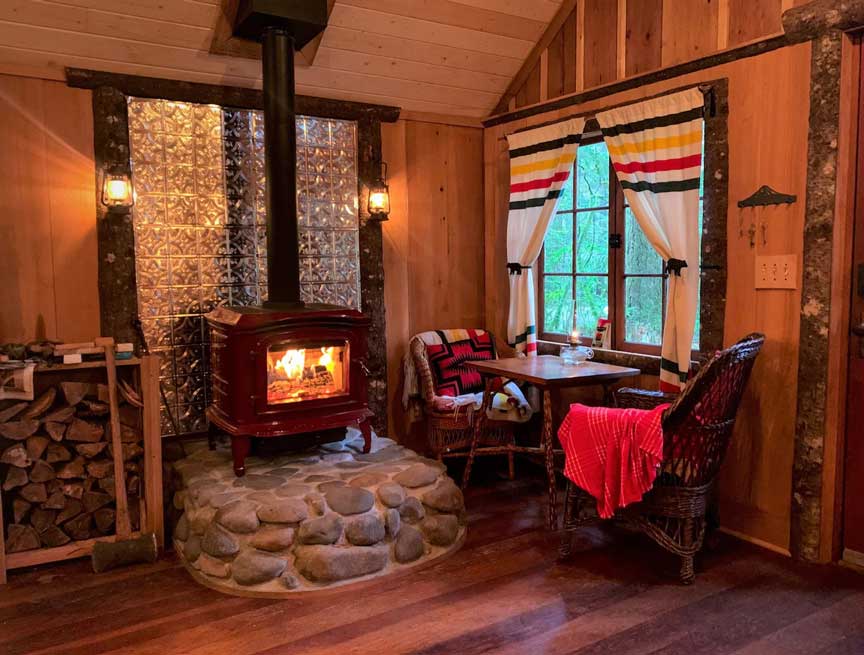 Sign up for monthly emails full of local travel inspiration and fun trip ideas. In each newsletter we'll share upcoming events, new things to do, hot dining spots and great travel ideas.
...And get the full experience with firewood provided.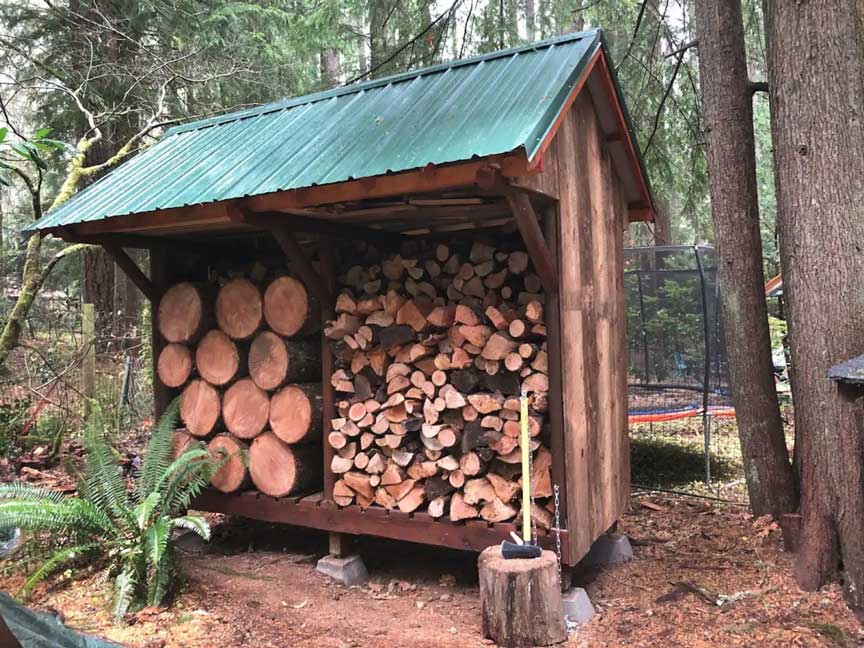 You will love the comfy queen-sized bed which sleeps two comfortably.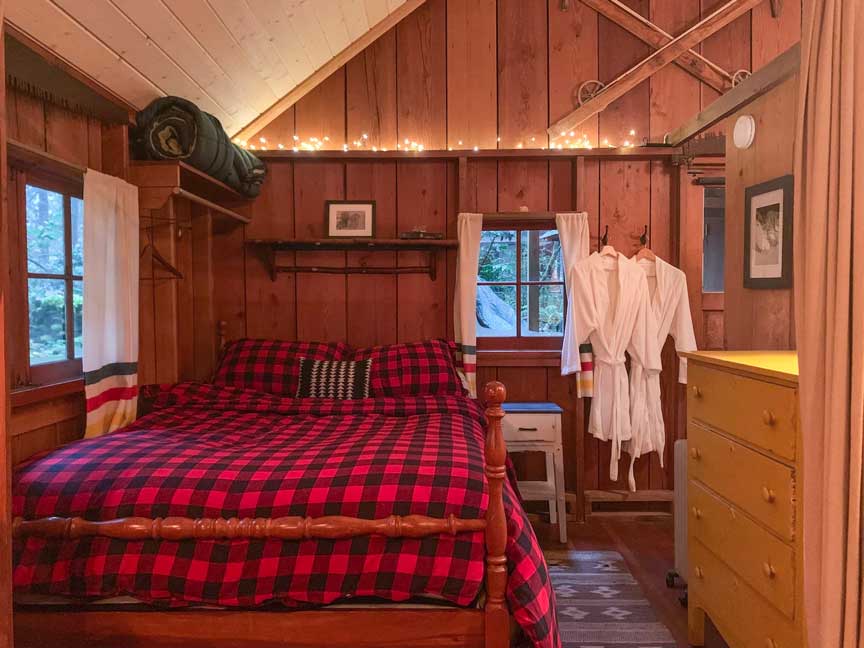 The futon couch folds down for an additional sleeping spot (about the size of a double bed). The cabin also has two indoor sleeping bags included, and extra blankets for slumber party style sleeping (or forts!)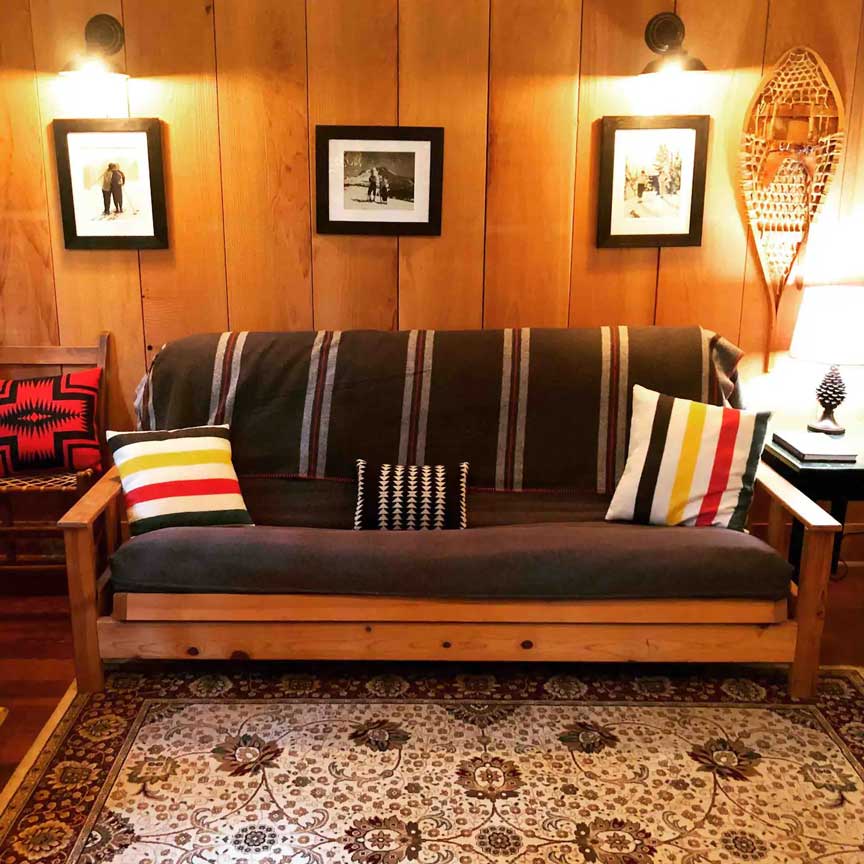 The kitchen is basic, but has tools to turn your groceries into great meals: a plug-in hot-plate and griddle (no oven), makes for classics like pasta dinners or hotcakes and omelet breakfasts.
Microwave, coffee grinder, french press, and an assortment of bowls, dishes, and utensils are at the ready. Don't feel like cooking? Just down the road, you will find restaurants and brewpubs of Welches.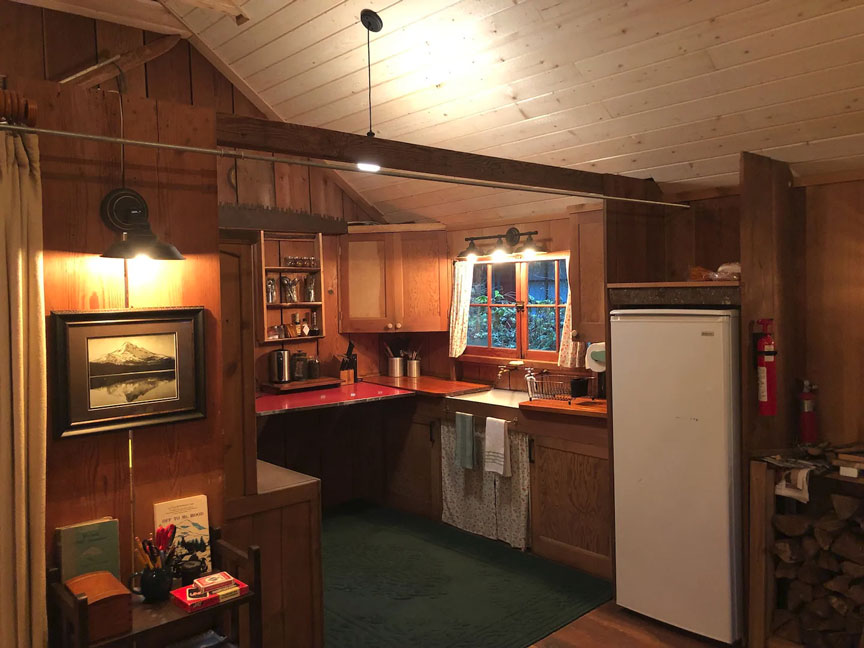 The bathroom is an arm's reach from the backdoor. It's a quick step out, but inside is completely remodeled; you'll find the subway tile shower, sink, toilet, towel cabinet, and built-in cedar shelves. There's even a twist-timer wall heater for your convenience during your washroom time.
For you outdoor lovers, there is no shortage of hiking and beautiful areas to explore around Mt. Hood just a hop and a skip away from the cabin.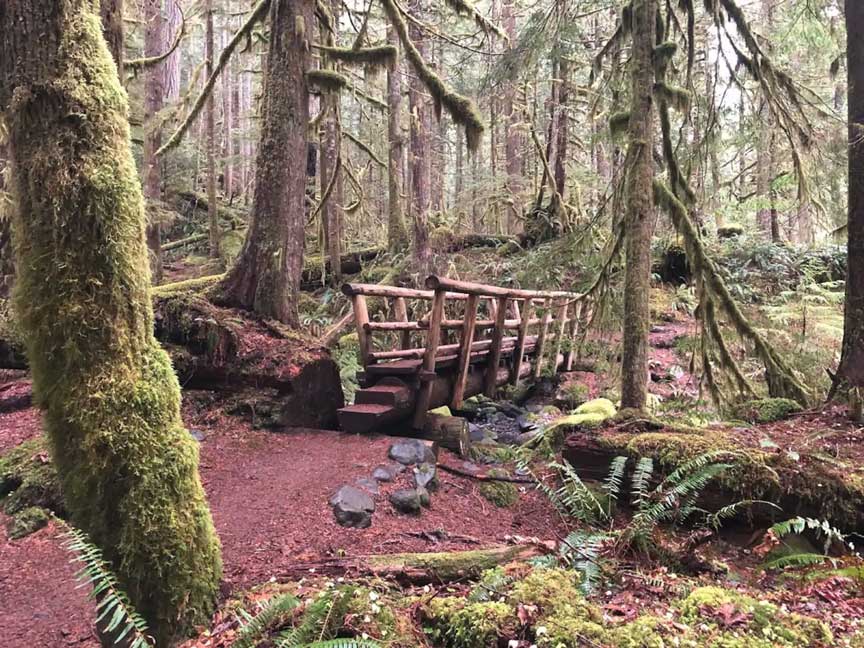 For travelers accustomed to more modern accommodations, not to worry, you can fall in love here, too. But please know that this cabin, like all historic cabins, can get chilly in the morning, has simple cooking set up, and is by design a rustic and simple structure in the woods.
Cedarwood is a magical place to slow down, unwind, unplug, relax. You won't find a TV, but you'll find fun books on hiking, wildflowers, and Mt Hood history. You'll find a cozy couch with soft blankets and hand-made pillows to read, to nap, to cuddle. Fall asleep to the gentle patter of rain.
RUSTIC BY DESIGN
Please know that this is a true cabin experience. It is not a modern house with some decorating touches to evoke the "style" of a mountain cabin—it is an ACTUAL CABIN. A resort hotel it is not: Think of it more like "glamping." It will be chilly when you arrive. It will get chilly in the morning until you restoke the fire. The bathroom is a step outside (though covered). For some, this may be their first experience with rustic, and feel like they are truly "roughing it." For those who love to stay in places like yurts, lookout towers, wall tents, tiny houses, and treehouses, you'll love adding Cedarwood to your list!
PRIVACY
Located in a small loop road with about a dozen or so other cabins and homes, you can see neighbors from the property. (So while it is indeed a getaway from the city, please do not expect to be deep in the wilderness.) However, from the inside, you'll feel transported. The views from the windows are filled with trees, and the wool window curtains can be drawn to make your cabin experience all you own.
This is a classic 1-room cabin. The floor plan is open. Dividing the space between the bedroom, kitchen, and living room is a plank wall and curtain. This place is definitely ideal for couples. But please note the minimal privacy for more than a solo traveler or couple.
This cabin does not allow pets, and as you'd guess smoking is prohibited here. Interested in staying at the Cedarwood cabin? Hit the link here for more information!
Make sure and check out these 5 captivating vacation rentals in Sunriver for your next escape.