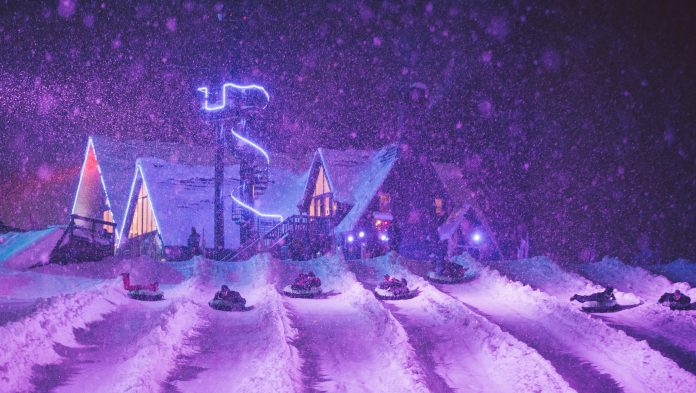 Last updated on December 28th, 2021 at 08:47 pm
There's no better time than now to get out and enjoy winter in Oregon, and Mt. Hood Skibowl has you covered for the ultimate winter rush. Cosmic Tubing is the perfect way to get out and enjoy some time with the family. In fact, Skibowl is known as America's largest night ski area.
Think Cosmic Bowling, but instead of knockin' down pins with music and lights, you're riding the snow on tubes. The resort's Snow Tube and Adventure Park transforms the hill into a sort of icy dance floor, complete with 600,000 led lights, black lights, good music, lasers, and more. From classic rock to dance, the DJ will set the tone.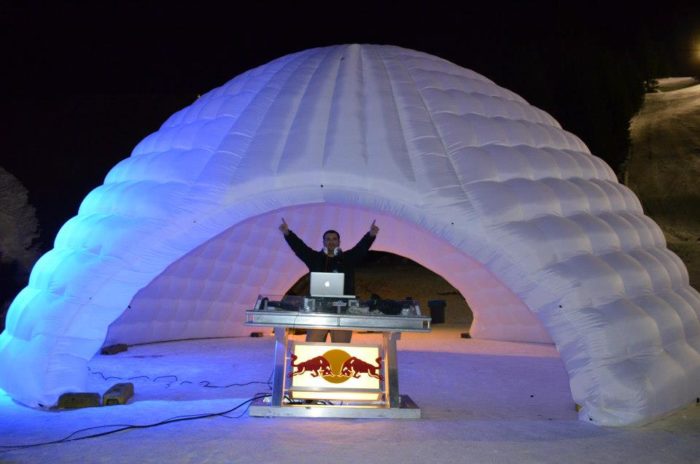 Cosmic Tubing features twelve groomed lanes to accommodate tubers riding single or tandem.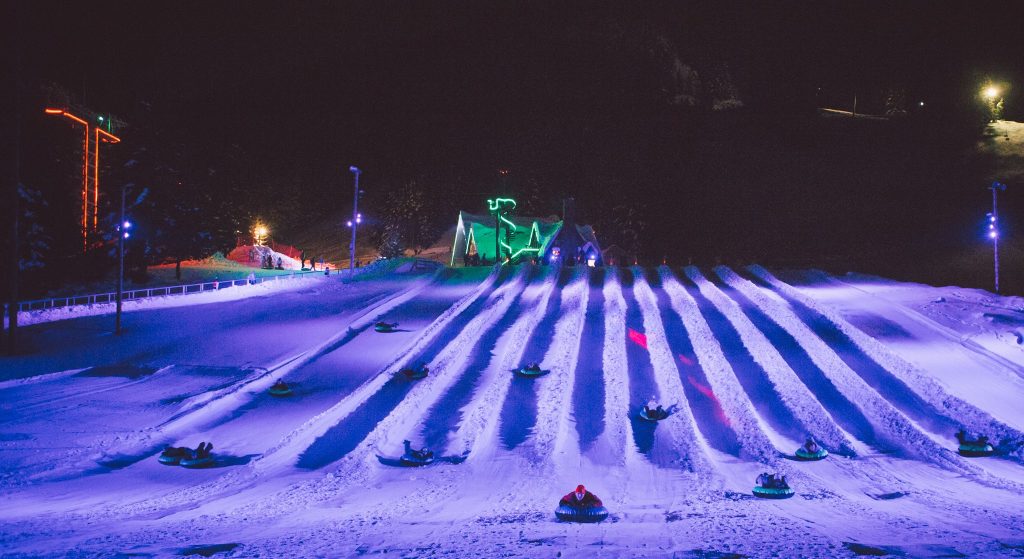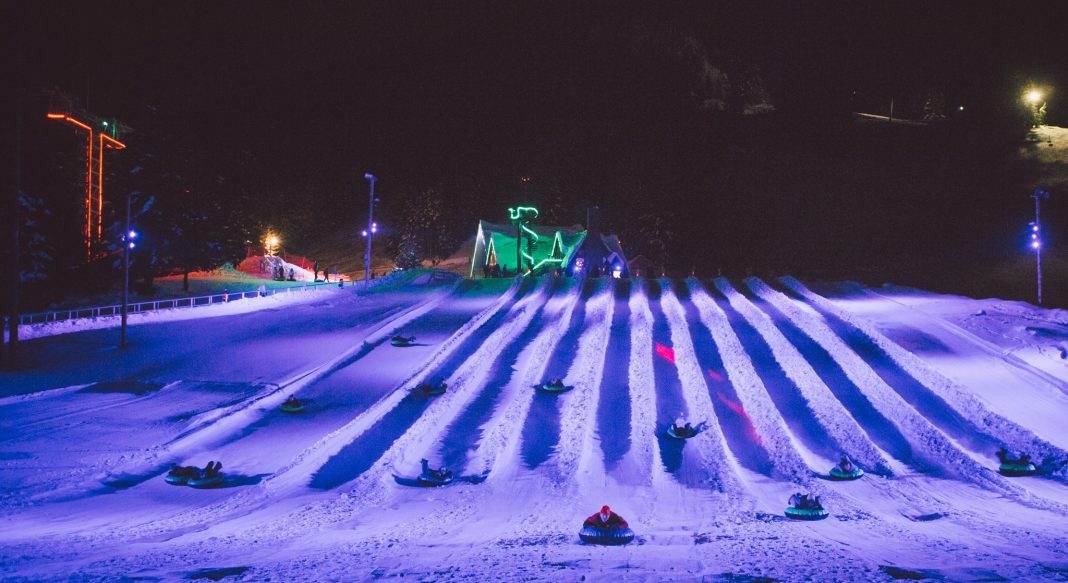 And don't worry about trudging uphill, the fancy conveyor lift will carry you and your tubes to the top of the hill – just steps away from the Multorpor Lodge and lounge or to outside slope-side seating.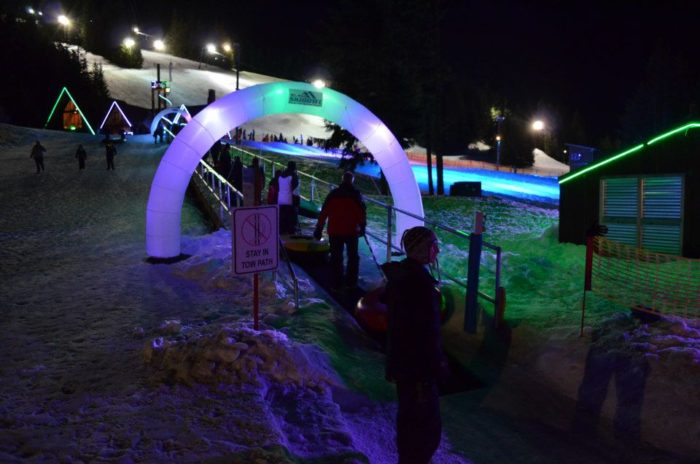 Tubes are provided by Mt. Hood Skibowl, as the resort has specially-designed tubes for you to use.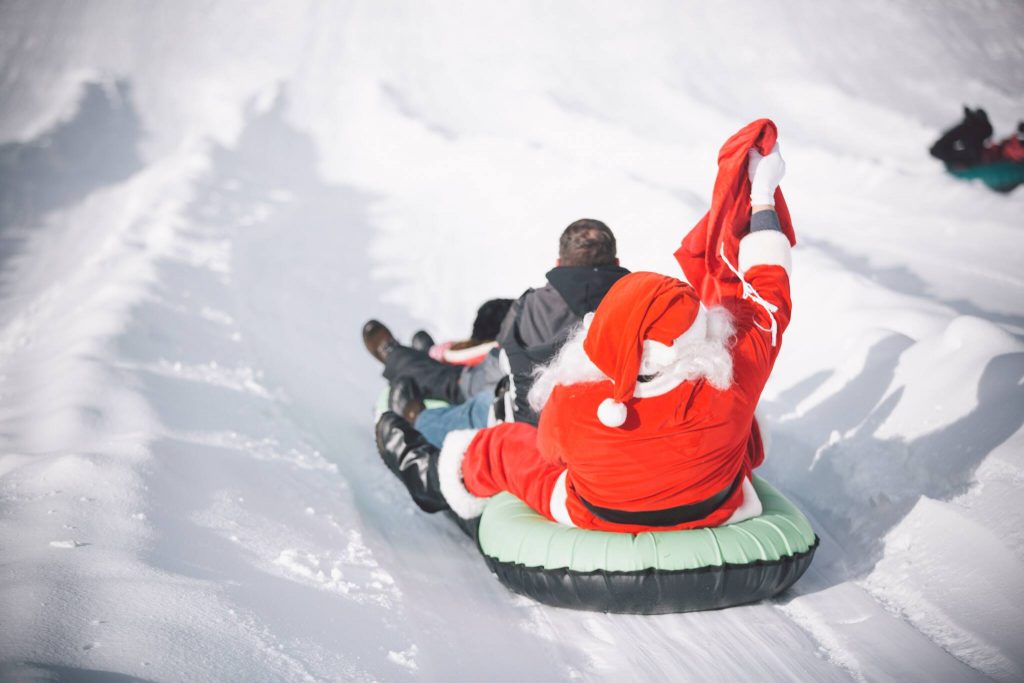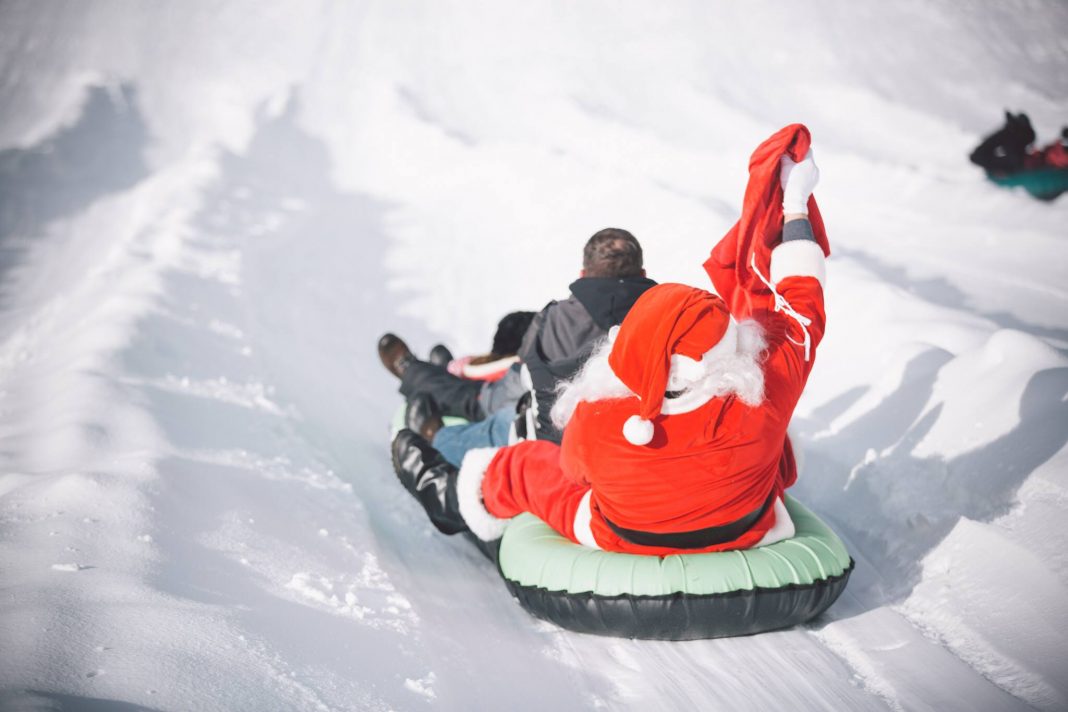 KNOW BEFORE YOU GO:
Tubers must be at least three plus years old and 36 inches tall.
Daily reservations for all guests are required.
All tickets must be purchased online in advance.
Tubing tickets are sold in 1-1/2-hour sessions with 15 min breaks between sessions for grooming.
Please do not bring your own tube or sled as snow tubes are provided.
Layer up. Wear warm socks and waterproof boots. Find hats, gloves and other winter apparel in our ticket offices and in Government Camp at Mt. Hood Outfitters.
Skibowl recommends that you arrive 20-30 min prior to your session. All sales are final and tickets are non-refundable.
Day tubing of course is offered as well, with sessions starting at 11 a.m., 12:45 p.m., and 2:30 p.m. Cosmic Tubing is offered on Friday, Saturday, Sunday, and holidays with sessions starting at 5 p.m., 6:45 p.m., and 8:30 p.m. Every day other than Sunday generally runs until around 10 p.m. Reservations and advanced purchasing of tickets will be required for all guests.
If you want to check it out, head over to Ski Bowl, located at 87000 U.S. 26, Government Camp, Oregon 97028. Hit the link here to check out their website for prices, days, and times.
THE SNOW TUBE & ADVENTURE PARK IS LOCATED AT SKIBOWL EAST