While Oregon is renowned for drawing tourists with its moderate summers, the allure of its autumn is unparalleled. Enhanced by its diverse landscapes, from sprawling coastlines to verdant valleys and majestic mountains, the fall season brings with it milder weather, fewer tourists, a festive atmosphere, and radiant fall foliage. Considering a visit to Oregon during this season is an enticing prospect. With harvest festivals and Halloween festivities, refreshing evening breezes, and a heartwarming ambiance, Oregon becomes an autumnal haven for travelers.
Best Towns to Visit in Oregon During Fall
As mid-September unfolds, the myriad communities of Oregon, whether coastal, valley, or mountainous, transition from the mild summer days to the vivacious embrace of fall. The celebration of this season varies significantly across the state, offering an array of choices for travelers. The abundance of destinations can be overwhelming for visitors. To assist in your autumnal odyssey, we've compiled a list of our favorite fall destinations throughout Oregon. If your sought-after location isn't mentioned, don't despair; it simply means that Oregon's autumnal offerings are too vast to be captured in a single list.
Corvallis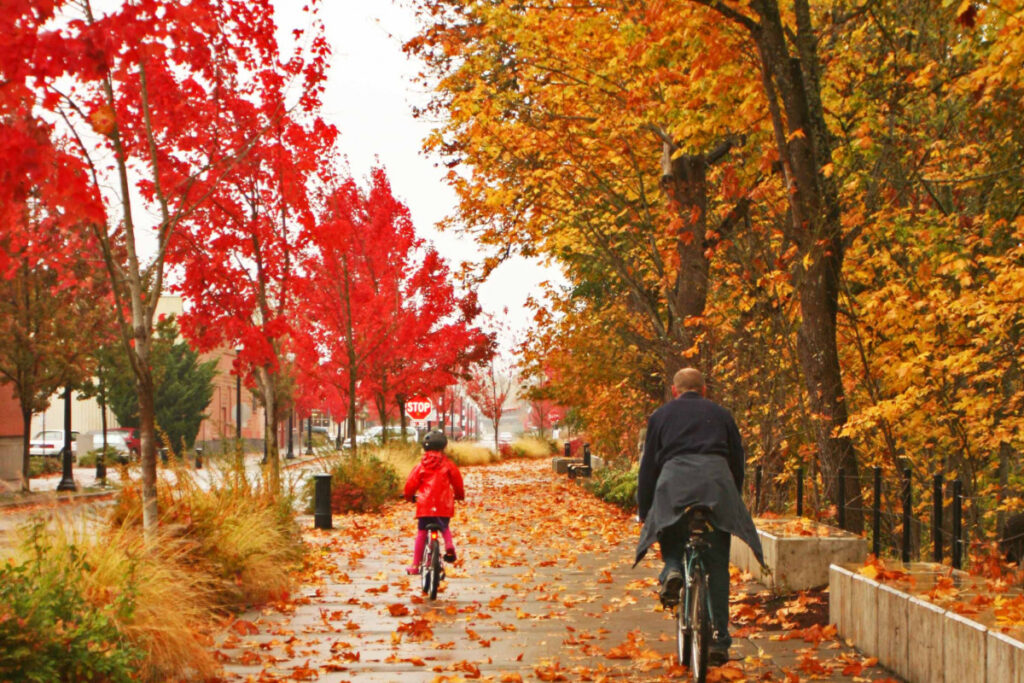 Nestled in the heart of the Willamette Valley, Corvallis, Oregon stands as a vivid testament to the magic of autumn. As the leaves begin their annual transformation, Corvallis transforms into a kaleidoscope of russet, gold, and amber. The charm of the season can be best witnessed during the serene Fall Foliage Walks.
One such captivating spot is the Chip Ross Park and Natural Area. Captured through the lens of Lainey Morse, it offers breathtaking views of Corvallis' autumn tapestry, rendering a picturesque portrait of nature's grandeur. But the allure doesn't stop there. A stroll down the Riverfront Commemorative Park offers a dance of reflections as the trees cast their golden hues onto the waters. At the Bald Hill Natural Area, the horizon stretches with colors, painting a canvas that leaves an indelible mark on the beholder's heart.
For those who find joy in urban landscapes, Oregon State University's sprawling campus is an autumnal wonderland, with its historic buildings framed by trees ablaze with color. The Peavy Arboretum provides an educational and sensory journey, introducing visitors to diverse tree species, each narrating its own autumn story. Central Park in the heart of the city beckons families for picnics amidst the backdrop of fall, while the combined splendor of Willamette Park, Crystal Lake Sports Field, and the Kendall Natural Area present a trifecta of nature's beauty, where every turn is a new discovery of the season's treasures.
In essence, Corvallis is not just a town in Oregon; during autumn, it's a living art piece, waiting for admirers to lose themselves in its embrace.
RELATED: Oregon's Top Pumpkin Patches of 2023 – Corn Mazes, and Beyond
Newberg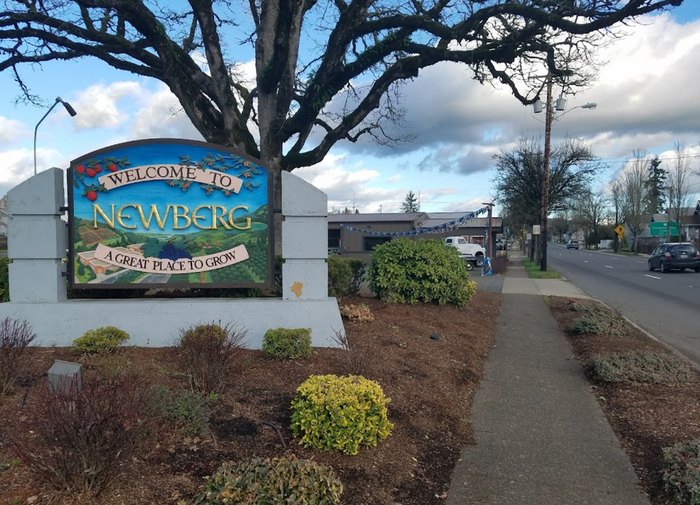 Oregon boasts enchanting old-growth forests and captivating coastal areas that have stolen the hearts of both locals and visitors alike. Amidst the serene landscapes and the splendor of autumn, Newberg emerges as a must-visit spot, especially during the fall. Previously recognized as Chehalem and later Roger's Landing, this charming town is dotted with vineyards and farms that shimmer with a special beauty in the fall season. Located just 25 miles from downtown Portland, Newberg offers an essence of small-town charm making it an ideal day trip destination.
The town of Newberg is a haven for wine enthusiasts with numerous wineries, such as Winderlea, Black Walnut, and Stone Wolf, offering immersive experiences in their vineyards. For an unparalleled view of the mesmerizing scenery, visitors can take a balloon ride with Vista Balloon Adventures, witnessing the town's beauty from an aerial perspective. Establishments like The Allison Inn & Spa present a slice of Tuscany right in Oregon, complete with vineyards, cypress trees, and premium wines. A visit to Newberg in the fall is an unforgettable experience, tempting many to make it an annual tradition.
Jacksonville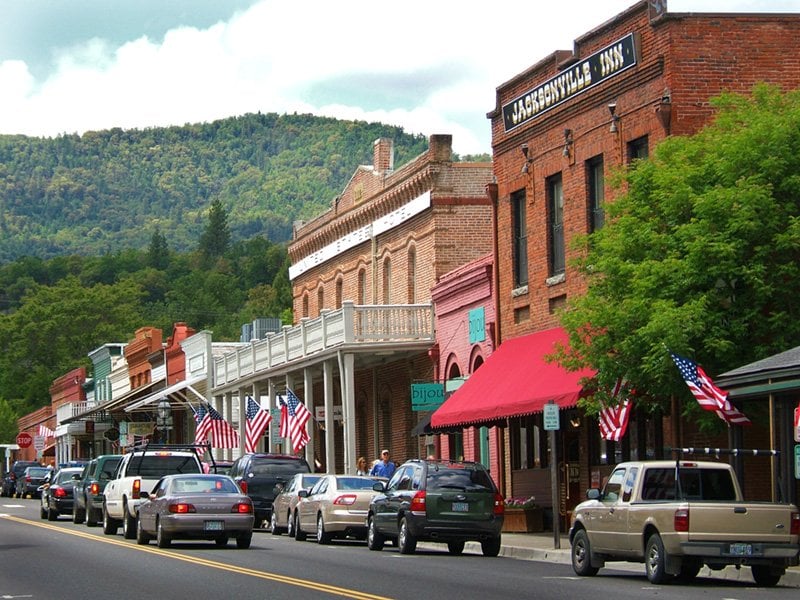 As the amber hues of autumn sweep over the landscape, Jacksonville transforms into a canvas of rich autumnal shades. The town, steeped in history, takes a gentler pace compared to its summer hustle, welcoming visitors with the promise of refreshing mornings and sun-kissed afternoons.
Share moments and stories over a hot cappuccino in the town's quaint cafes. Choose from a myriad of inviting inns for a rejuvenating rest. Stroll along Jacksonville's vintage streets, letting the charm of its historic edifices transport you back in time, all under the perfect embrace of fall.
During the months of September and October, the iconic trolley takes its nostalgic journey from Friday to Sunday, weaving stories of the past. As October sets in, the evenings turn brisk, perfect for the eerily delightful Haunted History walks and spine-chilling Haunted Trolley Tours. The town's Halloween Parade and Costume Festivities rekindle childhood excitement and wonder in everyone.
Beyond the scheduled events, Jacksonville brims with outdoor adventures. From thrilling mountain bike trails to serene hikes, the choice is yours. If you prefer a laid-back experience, indulge in the region's exquisite wines at local vineyards and unwind to live tunes at eateries by night.
Consider a scenic drive to marvel at the undulating hills and stunning landscapes of the region. Venture to lesser-known spots and partake in gastronomic and vinous events, some deeply rooted in Jacksonville's history, while others simply rejoice in the season's bounty. Embark on your Jacksonville autumnal adventure now!
RELATED: Explore Fall In Oregon – 12 Places To See Gorgeous Fall Colors
Joseph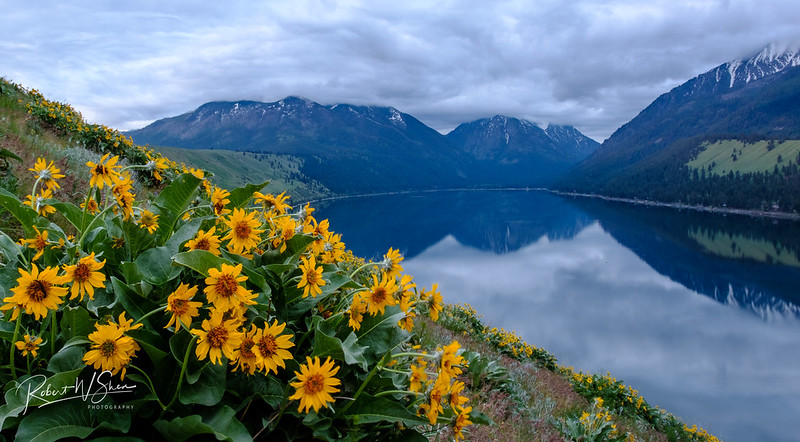 Nestled at the base of the Wallowa Mountains, Joseph, Oregon, emerges as a gem in the Pacific Northwest, especially as autumn graces the state. As the season unfolds, the town is painted in a riot of reds, oranges, and golds, with the backdrop of majestic snow-capped peaks providing a stark yet harmonious contrast. The serene Wallowa Lake, with its crystal-clear waters, reflects the fiery foliage, creating a mesmerizing spectacle for visitors.
A trip to Joseph in the fall is not merely about nature's kaleidoscope; it's a cultural immersion. The town is renowned for its artisan community, with bronze foundries and art galleries dotting its streets. Visitors can explore unique art pieces that narrate tales of the land, its indigenous Nez Perce history, and its modern evolution. Moreover, local festivals in the autumn celebrate the region's rich heritage, offering a blend of music, crafts, and culinary delights. From nature lovers to art enthusiasts, Joseph, Oregon, in the fall is an experience that caters to every traveler's whimsy.
Pendleton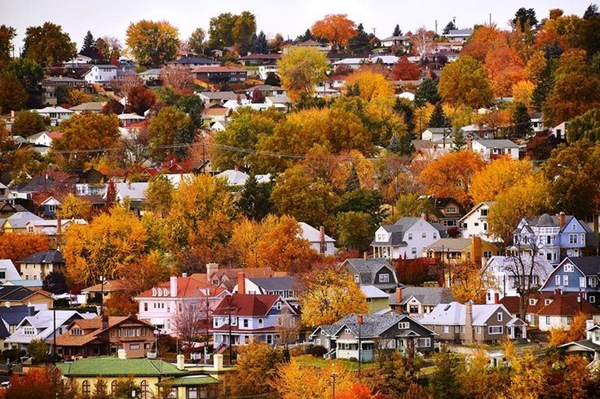 Nestled in the picturesque Umatilla River Valley, Pendleton, Oregon, might not be the first name that pops up when one thinks of autumn destinations. But those who have experienced the city during the golden months would argue that it's one of the Pacific Northwest's best-kept secrets. Let's delve into the allure of Pendleton in fall and discover why it's a must-visit during this season.
As fall graces the region, Pendleton emerges as a top destination for those wanting a mix of nature and culture. The scenic beauty of Pioneer Park, combined with the breathtaking views from Deadman's Pass Viewpoint, ensures that visitors have a plethora of activities to indulge in.
Known for its rich heritage, Pendleton's downtown area also brims with history, tempting explorers with stories from the past. And as Oregon's foliage turns into a riot of colors, it's no surprise that accommodations across the state, especially in Pendleton, brace themselves for a surge of wanderlust-filled guests.
Baker City
Baker City, a historical jewel in Eastern Oregon, takes on a unique charm as autumn's touch descends upon it. Blanketed in shades of amber, rust, and golden yellow, the city's scenic landscapes, from the Powder River to the Elkhorn Mountains, become an ethereal sight, turning the surroundings into a vivid canvas that beckons travelers.
Drenched in rich history from the Gold Rush era, Baker City's vintage architecture is beautifully accentuated during the fall. The well-preserved 19th-century buildings in the historic downtown district stand as testament to the city's illustrious past, making it feel as though you're stepping back in time. The Baker Heritage Museum, with its vast collection of artifacts, offers a deep dive into the region's history and is a must-visit for those keen on understanding the city's roots. As autumn evenings grow cooler, the local breweries and eateries provide warmth, both literally and figuratively, serving up a mix of traditional and contemporary flavors. In the embrace of fall, Baker City transforms into a blend of historical intrigue and natural splendor, making it an essential Oregonian autumnal escape.
Sisters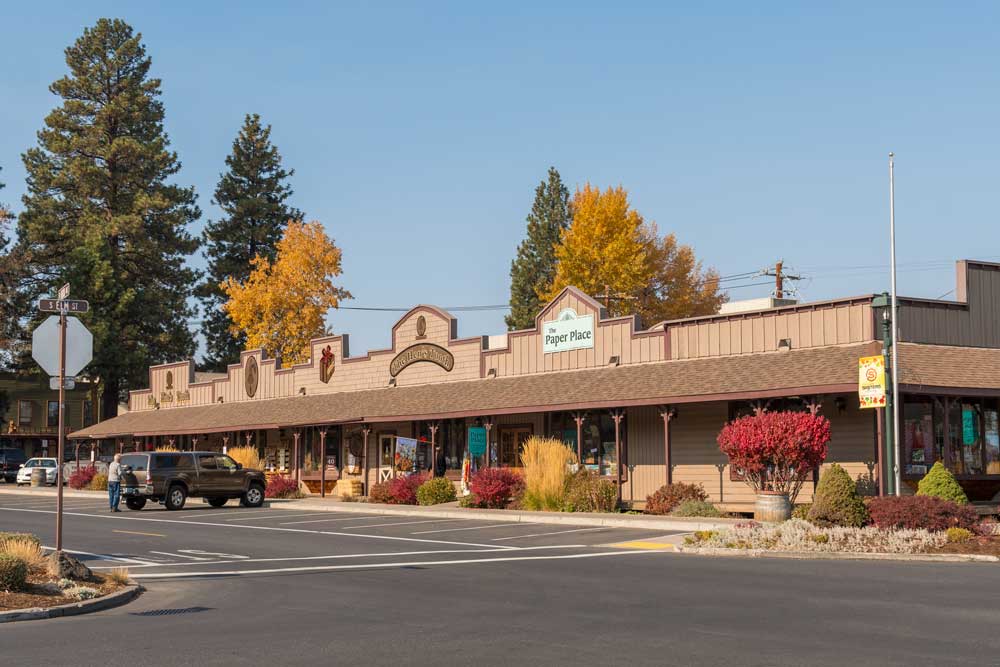 Nestled in Deschutes County, Sisters, Oregon unveils a vibrant tapestry of autumn hues and the echoes of its Wild West past. As the leaves turn, the town's mountainous terrains come alive, offering a panorama best savored through leisurely drives, tranquil strolls, or immersive camping experiences.
The town's closeness to the Cascade Mountains ensures a myriad of adventures await. Here, trails meander through Oregon's most picturesque landscapes, welcoming hikers of all proficiencies to indulge in the fall foliage.
Downtown Sisters is a journey back in time. After immersing in nature, visitors can meander or cycle through streets dotted with Wild West-inspired architecture and vintage façades, all without the usual bustling crowds.
Must-visit spots in Sisters include the majestic Cascade Mountains, the eclectic Raven Makes Gallery, and the cozy Sisters Movie House. A trip to Sisters isn't complete without browsing its unique stores, where one can find Western attire, local crafts, nostalgic Old West collectibles, and a plethora of other intriguing keepsakes. As autumn blankets Sisters, Oregon, it becomes an enchanting blend of nature's artistry and historical charm.
Ashland
This photo of Ashland is courtesy of Tripadvisor
Autumn in Ashland, Oregon, unfolds a mesmerizing palette of colors, even if the region isn't primarily known for its fall foliage. While Southern Oregon may not have the leaf-peeping reputation of regions further north, Ashland, in particular, offers vibrant autumnal displays that captivate visitors. One such spectacle can be experienced in Lithia Park, Ashland's gem. Spanning 93 acres, this park offers a diverse landscape, bursting with colors during the fall season.
Lithia Park is often compared to renowned fall spots, but while the west coast has its charm, some argue it doesn't quite match the hues seen in places like Connecticut. Another breathtaking location in Ashland is the Loop Trail Road in Roxy Ann. This trail not only showcases the exquisite fall colors but also provides panoramic views of Medford and the distant Mt. McLoughlin. A hike to the peak promises a picturesque vista spanning from Ashland to Gold Hill, painted with shades of gold, red, and orange, making the mountain scene truly alive.
Silverton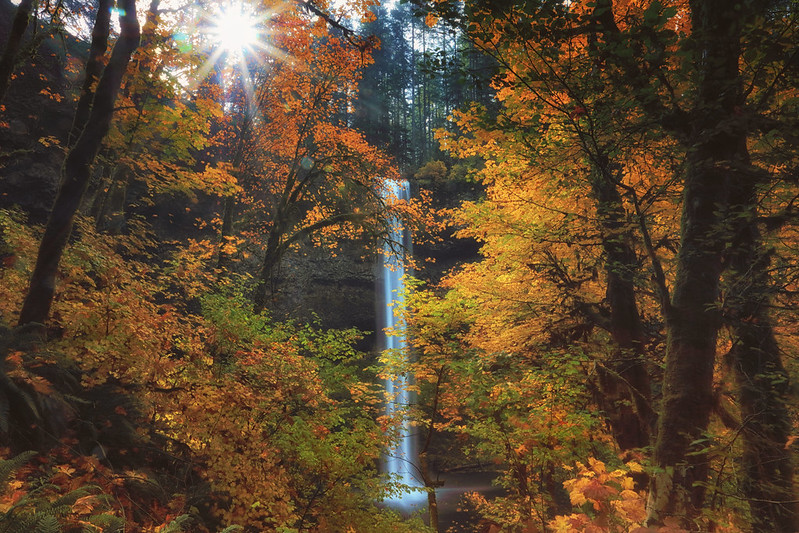 A short drive from Silverton will lead you to the captivating Silver Falls State Park, a haven of breathtaking waterfalls and scenic trekking paths. While the park welcomes visitors throughout the year, it transforms into a radiant spectacle of colors during autumn.
Most trekkers choose the Trail of Ten Falls due to its fame, yet there are countless other paths that offer an equally mesmerizing view of the foliage.
Beyond this nature-rich park, Silverton has more to offer. Explorers can discover places like Coolidge McClaine State Park, Silver Creek Reservoir, and the iconic Gallon House Bridge.
Top sights in Silverton include: Silver Falls State Park, Silver Creek Reservoir, Gallon House Bridge, and Coolidge McClaine State Park.
RELATED: Fall Foliage In Oregon – 5 Breathtaking Autumn Adventures
Astoria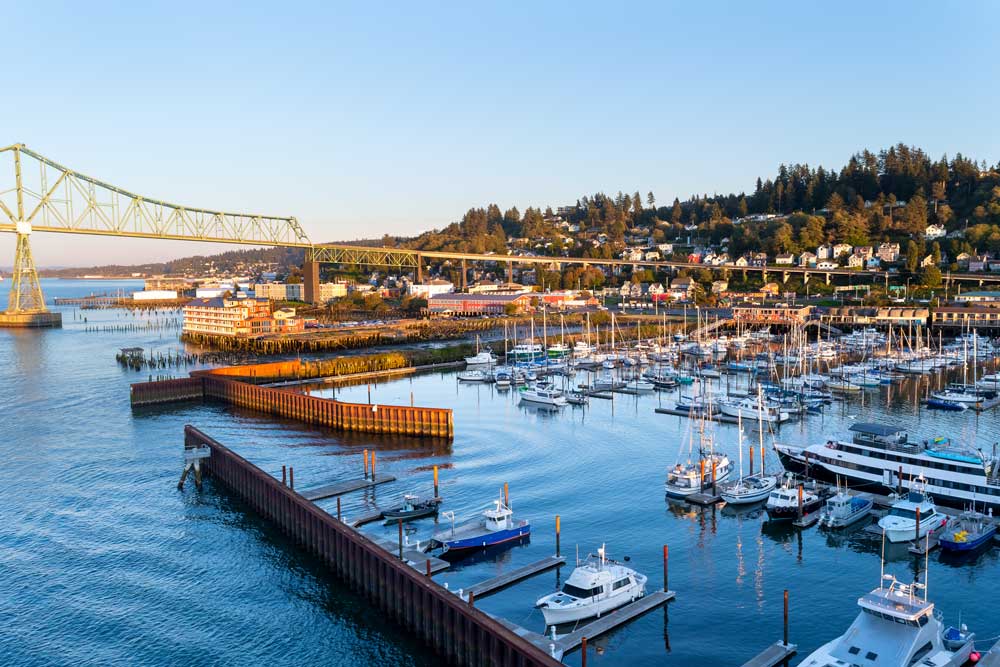 If you're planning a visit to Astoria, OR, this fall, brace yourself for a plethora of activities that the region has to offer. The Astoria Riverwalk Inn is not just a cozy place to stay but is also central to many top attractions and experiences. Among the must-visits are Blackberry Bog Farm, renowned for its unique Pumpkin Path experience; the decades-long Stormy Weather Arts Festival held in November; the iconic Goonie Trails for hiking enthusiasts, especially those familiar with the famous movie; Shallon Winery, where you can relax with some exquisite local wine; and the scenic Lewis and Clark National Historical Park.
RELATED: The Goonies Road Trip – Visit These 11 Filming Locations
As the premier waterfront hotel in Astoria, the Astoria Riverwalk Inn promises captivating fall views of the Columbia River from each of its 115 rooms. Apart from the stunning sights, the Inn provides amenities like complimentary Wi-Fi, in-room beverages, free bicycle use, and more.
Active until October 8, the Astoria Sunday Market is a gathering of over 160 regional artisans showcasing fresh produce, handcrafted gifts, unique artworks, exquisite handmade jewelry, and a curated selection of wines and spirits. As you meander through the stalls, indulge in delectable complimentary treats and engage with the passionate stallholders, the market's vibrant atmosphere is undeniably infectious. While there, don't miss out on the eclectic food carts offering flavors from around the world, be it Indian, Thai, or the mouthwatering Pacific Northwest BBQ. Coupled with live musical performances, the bazaar encapsulates Astoria's special autumn charm.
As the final leaves of autumn gracefully descend, Oregon's quaint towns hold onto the lingering warmth and cherished memories of the season. These hidden gems, each with its unique charm, have painted a vivid tapestry of fall festivities, golden foliage, and heartwarming traditions. A visit to Oregon during this time offers more than just picturesque views; it's an immersive experience into the heart of communities that come alive with the spirit of fall. As you reminisce about your autumnal journey through Oregon's small towns, remember that each year brings a renewed promise of even more captivating adventures. Whether you're a first-time visitor or a seasoned traveler, Oregon's autumn magic awaits your return.