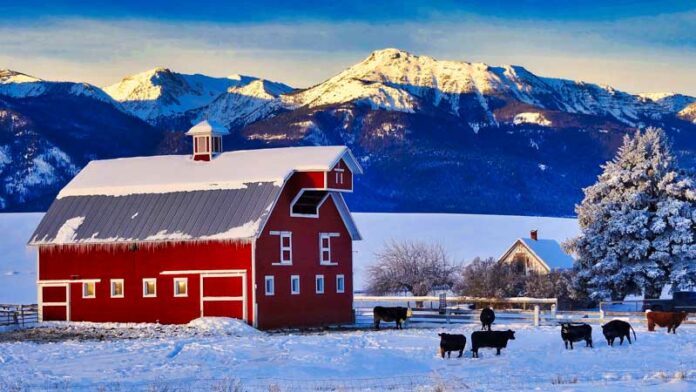 Nestled in the heart of the Wallowa Mountain Range, Joseph, Oregon is a hidden gem that's just waiting to be explored. With its stunning natural beauty, rich history, and thriving arts scene, this charming small town offers an unforgettable experience for visitors and locals alike. Are you ready to embark on a journey and discover the magic of Joseph? Let's go!
Short Summary
Explore Joseph, Oregon for its stunning natural beauty and rich history.

Enjoy activities from fishing to tram rides at Wallowa Lake or explore the Eagle Cap Wilderness Area.

Embrace art & culture in Joseph with bronze sculptures, galleries & cozy cafes!
Discovering Joseph, Oregon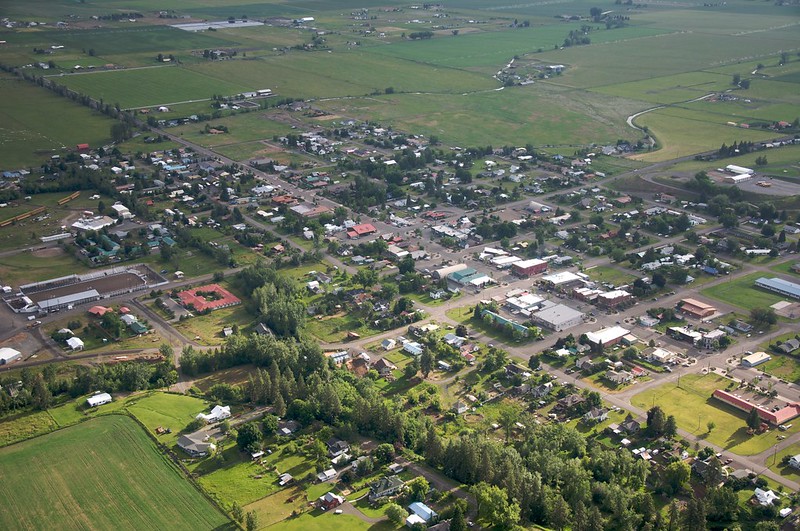 Picture a picturesque small town, surrounded by awe-inspiring natural beauty, steeped in history, and buzzing with a vibrant arts community. That's Joseph, Oregon for you – a place where you can:
Immerse yourself in the breathtaking landscapes of the Wallowa Mountains

Learn about its Wild West past

Admire life-sized bronze sculptures lining its Main Street
Trust us, Joseph is a place that will capture your heart and imagination.
Located in northeastern Oregon, Joseph is home to just over a thousand residents who enjoy a laid-back lifestyle that's intimately connected to the surrounding nature. Outdoor enthusiasts are spoilt for choice with the pristine Wallowa Lake and the vast Wallowa Whitman National Forest at their doorstep. But that's just the tip of the iceberg. Let's dive deeper into the wonders of Joseph, Oregon.
Wallowa Lake: A Natural Gem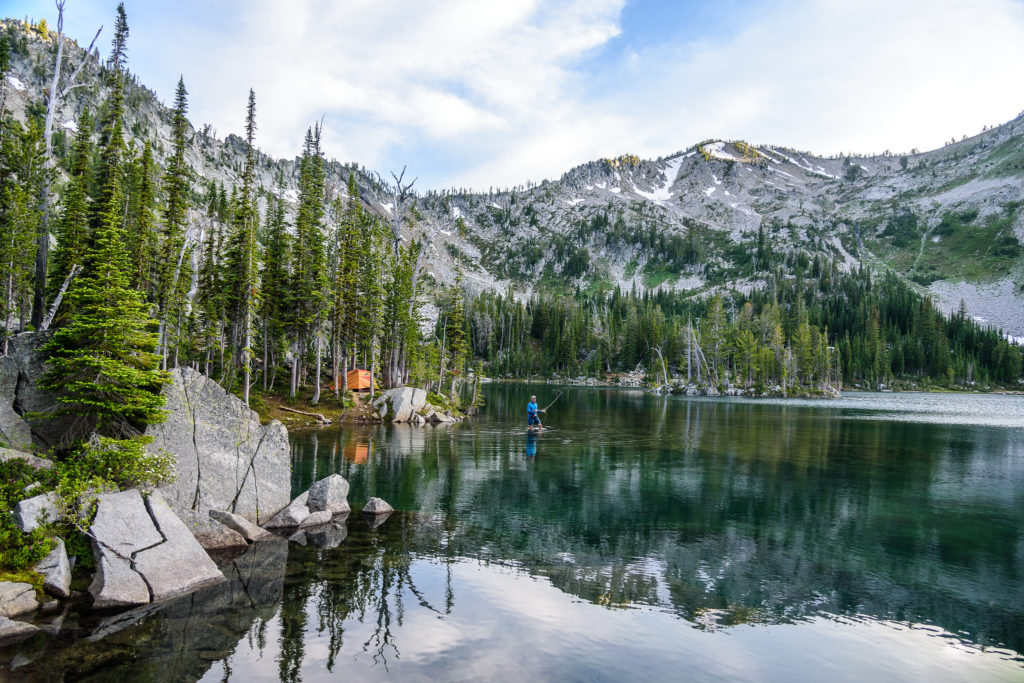 Wallowa Lake, affectionately known as Lake City, is a natural marvel that deserves a spot on your must-visit list. With crystal clear waters surrounded by the majestic Wallowa Mountains, the lake offers a serene escape for those looking to unwind and connect with nature. But don't be fooled by its tranquil appearance – Wallowa Lake is a hub for outdoor adventures. Some of the activities you can enjoy at Wallowa Lake include:
Fishing

Boating

Kayaking

Paddleboarding

Hiking

Camping

Wildlife watching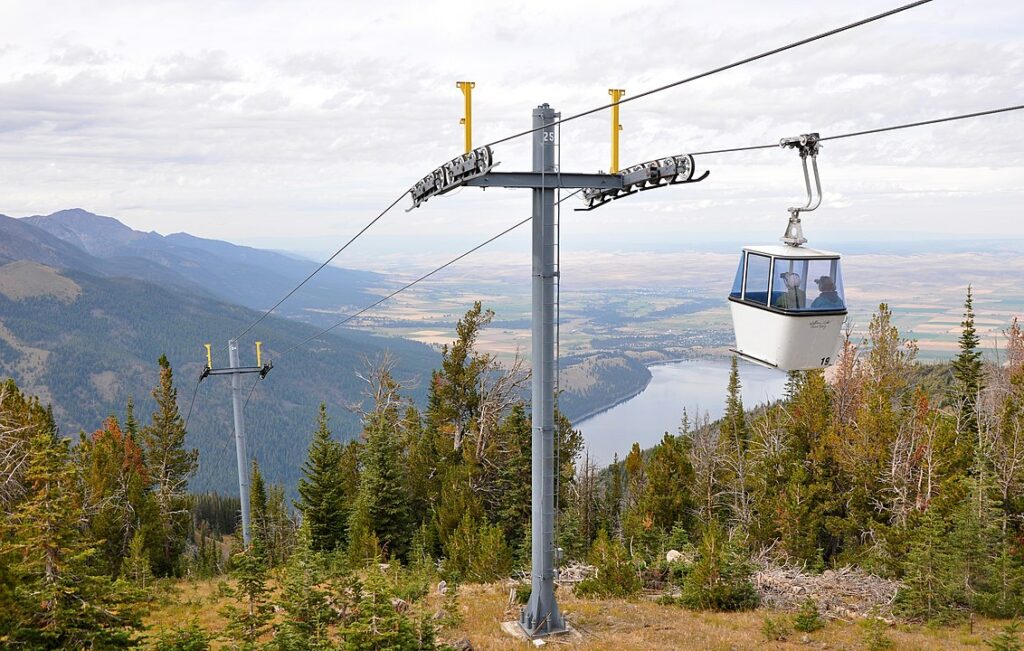 Whether you're seeking relaxation or excitement, Wallowa Lake has something for everyone.
Looking for some fun in the sun? Wallowa Lake State Park has got you covered. From camping and swimming to boating and fishing, there's something for everyone. Don't forget to:
Hop on the Wallowa Lake Tramway for a breathtaking ride up Mount Howard

Enjoy panoramic views at the Summit Grill

Learn about the history of the Nez Perce Tribe in the area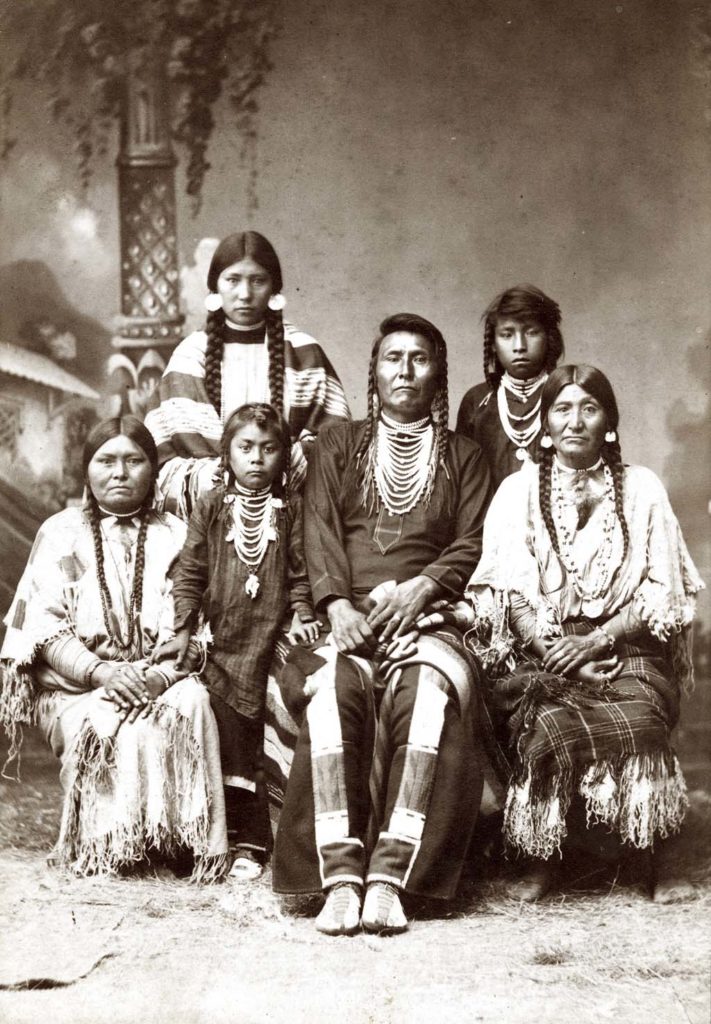 And if you need to stock up on supplies or rent some gear, the Wallowa Lake Marina has everything you need for a perfect day on the water.
The Picturesque Wallowa Mountain Range
As if the enchanting Wallowa Lake wasn't enough, Joseph is also graced by the presence of the Wallowa Mountain Range. Part of the Wallowa Whitman National Forest, these mountains offer a stunning backdrop for the town, with their granite peaks, alpine lakes, and breathtaking vistas.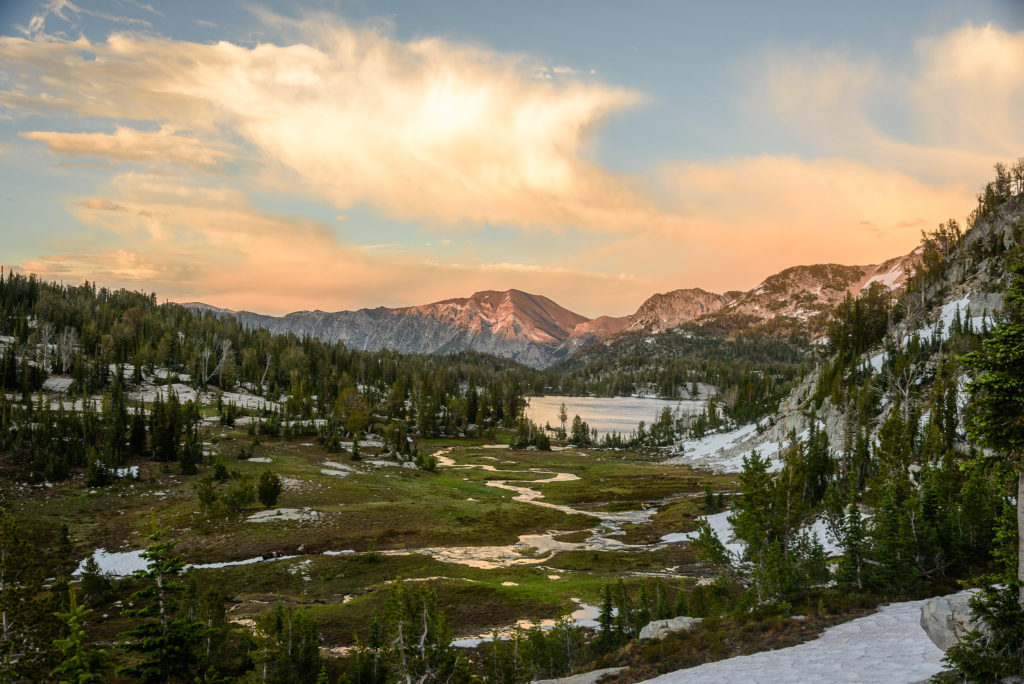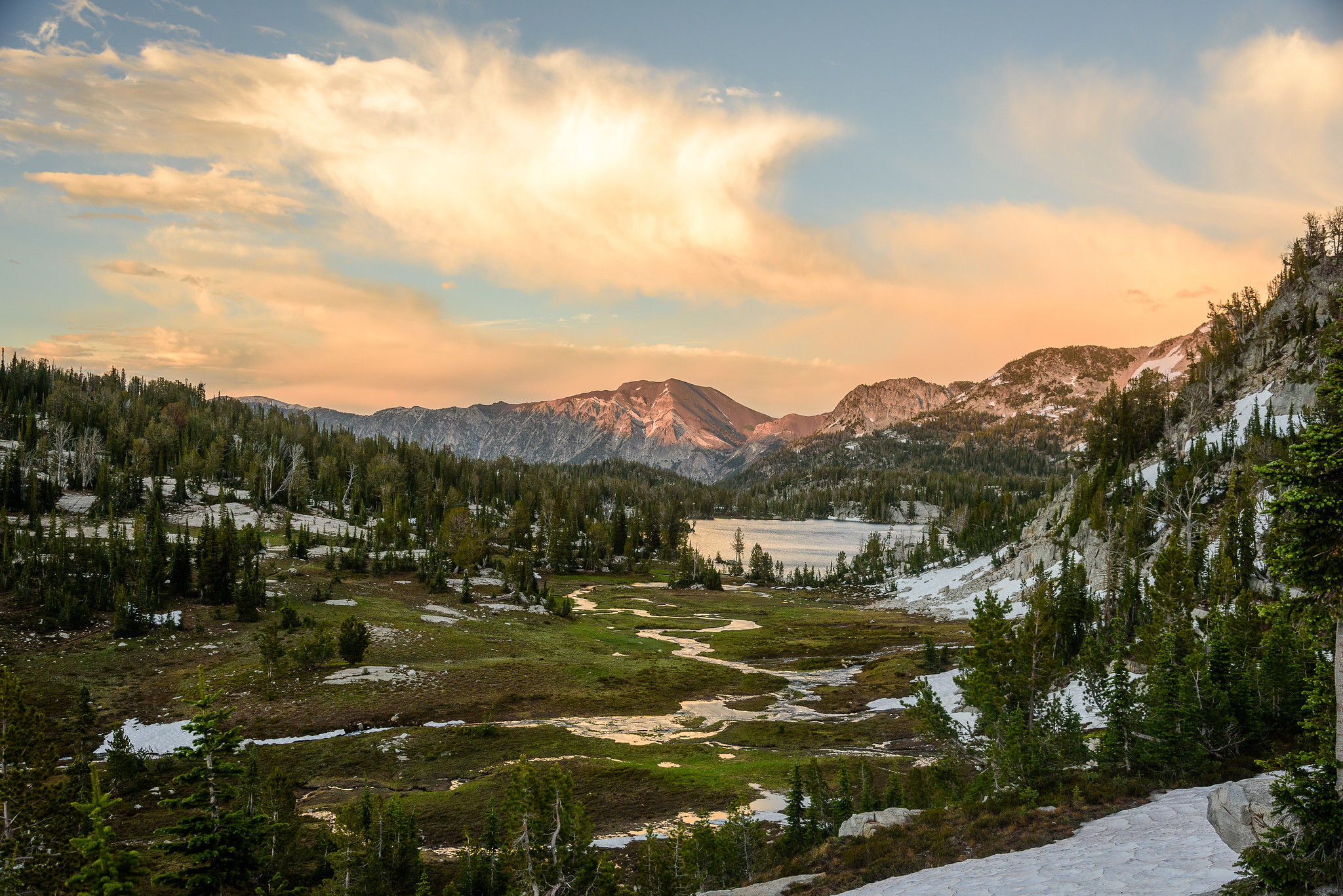 For an unforgettable scenic drive, take the Hells Canyon Scenic Byway, which offers incredible views of the Wallowa Mountains and the Snake River. Trust us, you'll want to have your camera ready.
Outdoor Adventures in Joseph
Joseph, Oregon is a dream come true for outdoor enthusiasts. With its abundant natural attractions and an array of recreational activities, there's never a dull moment in this charming town. Whether you're an adrenaline junkie or a leisurely explorer, Joseph has something to offer for every kind of adventurer. Hiking, camping, and fishing are just a few of the ways you can enjoy the great outdoors in and around Joseph.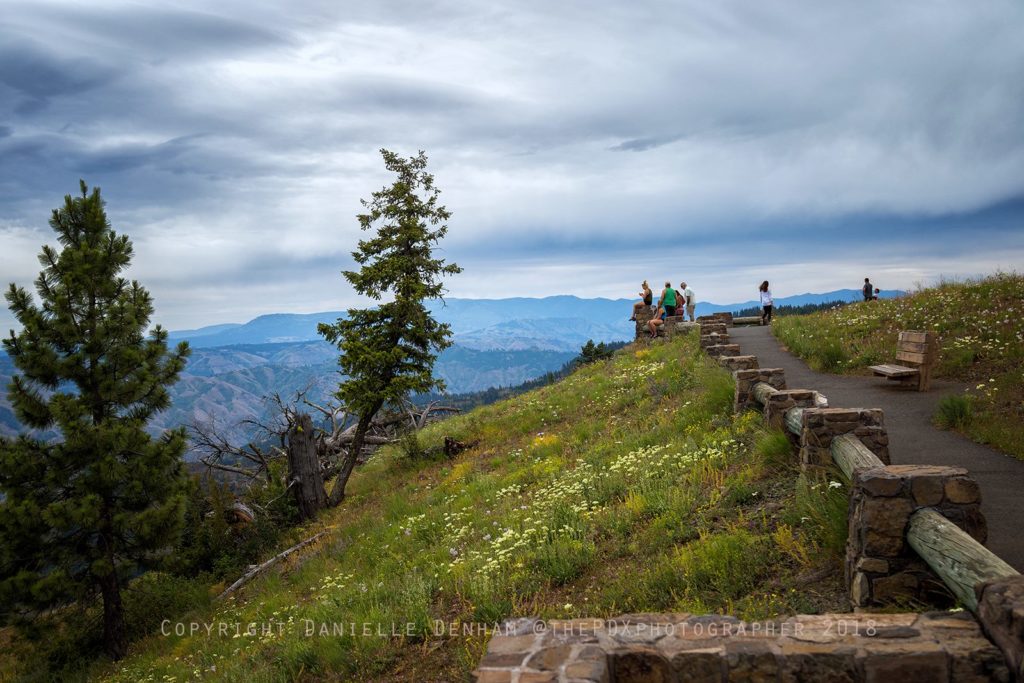 The Hells Canyon Scenic Byway, which passes through several picturesque towns including Baker City, Richland, Halfway, and Wallowa, is a road trip you won't want to miss. This scenic drive offers stunning views of the Wallowa Mountains, the Snake River, and the surrounding wilderness. So pack your bags and hit the road – adventure awaits!
But wait, there's more! The Eagle Cap Wilderness Area, which is just a stone's throw away from Joseph, is another must-visit destination for nature lovers. With its alpine lakes, soaring peaks, and diverse wildlife, this wilderness area is a true haven for outdoor enthusiasts. So lace up your hiking boots, grab your fishing gear, and get ready to explore the wonders of eastern Oregon.
The Rich History of Joseph: From Chief Joseph to Wild West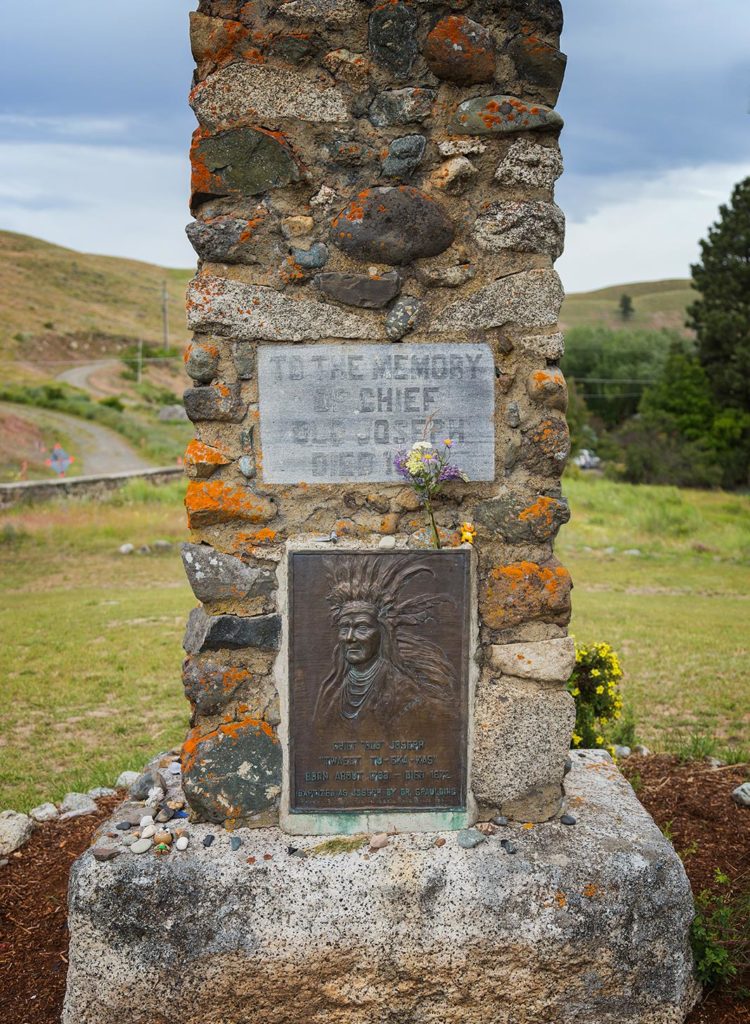 Joseph's captivating charm isn't just about its natural beauty – it's also steeped in history. Named after Chief Joseph of the Nez Perce people, the town has a fascinating past that includes farming, lumberjacking, and even a bronze foundry boom in the 1980s. Today, Joseph's diverse industries include agriculture, manufacturing, tourism, and retail, reflecting its dynamic evolution over the years.
As you stroll through the streets of Joseph, you can't help but feel the spirit of the Wild West, with its well-preserved buildings and timeless atmosphere. It's a town that has stood the test of time and continues to thrive, offering visitors:
A unique glimpse into its storied past

A chance to experience the Wild West atmosphere

Opportunities to explore its well-preserved buildings

A sense of history and nostalgia

A bright future with ongoing development and growth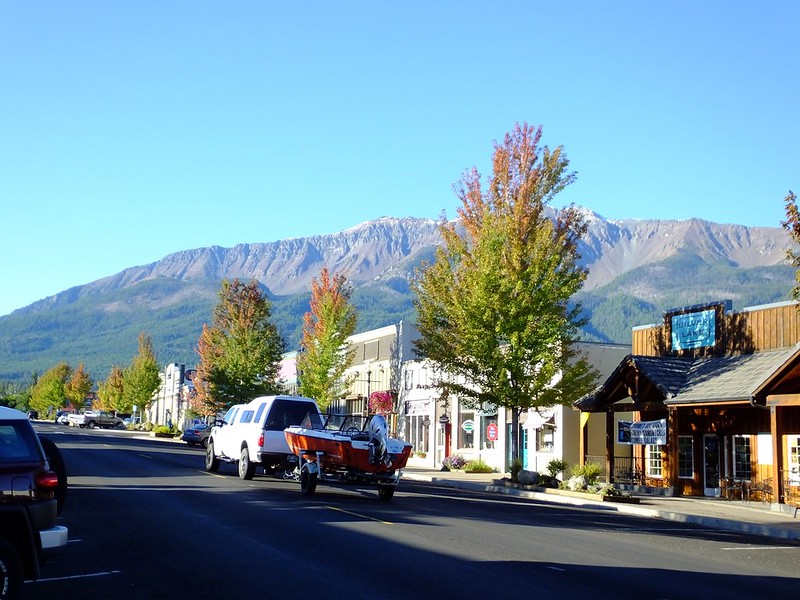 Joseph truly captures the essence of the Wild West and provides a memorable experience for all who visit.
Eagle Cap Excursion Train: A Scenic Journey Through Eastern Oregon
All aboard the Eagle Cap Excursion Train for a memorable journey through the stunning landscapes of Eastern Oregon! This scenic train ride takes you from Elgin to Minam, following the shores of the Grande Ronde River and connecting with the Wild & Scenic Wallowa River at Rondowa. The Eagle Cap Excursion. Train offers passengers a unique and unforgettable experience, showcasing the beauty of the region from a roadless stretch of track.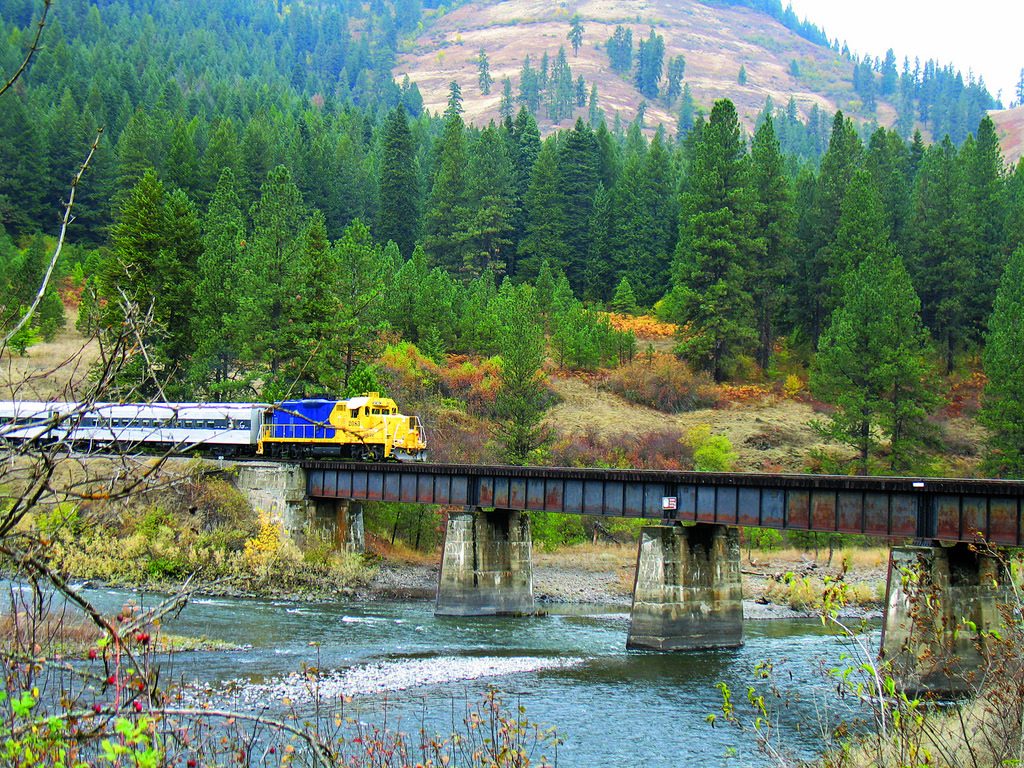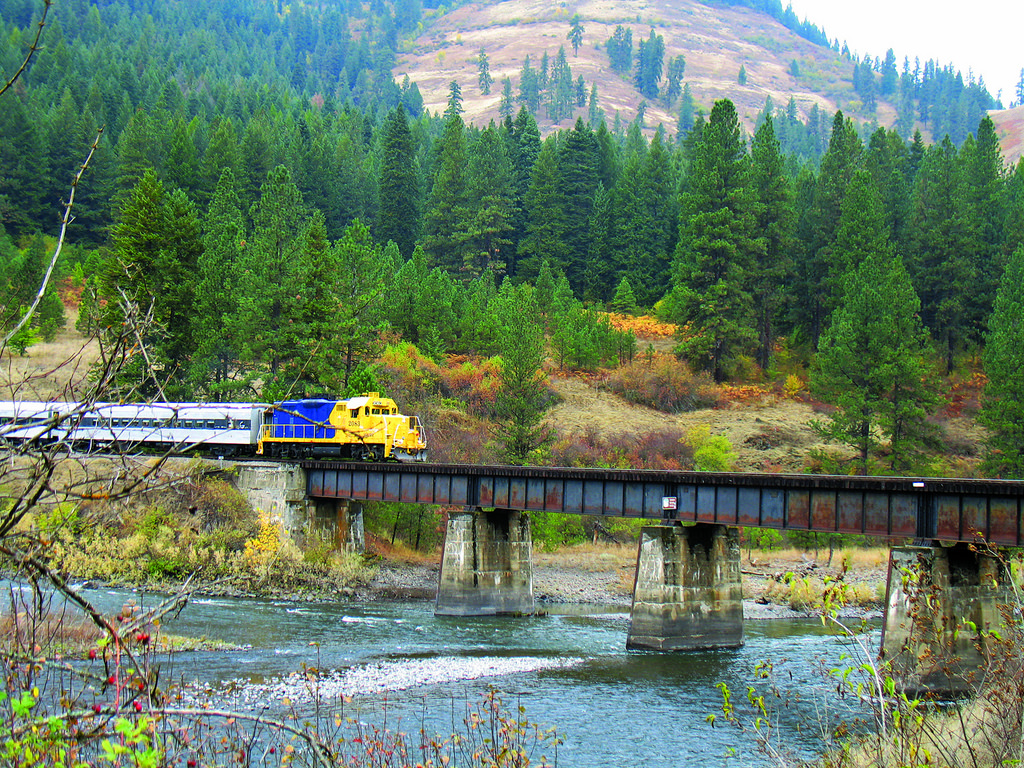 The train ride, which lasts approximately three hours, is a fantastic way to discover the breathtaking scenery of northeastern Oregon. To guarantee your spot on this unforgettable adventure, be sure to make a reservation in advance.
So sit back, relax, and enjoy the ride as you take in the awe-inspiring views of the Wallowa Mountains, the Eagle Cap Wilderness Area, and the serene rivers that meander through the landscape.
Embracing Art and Culture in Joseph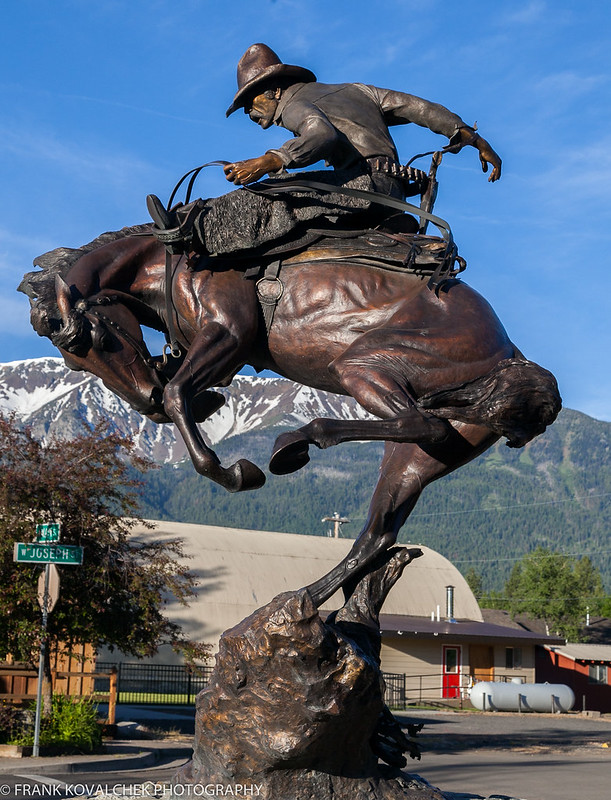 Beyond its natural beauty and rich history, Joseph also boasts a thriving arts community that has something for everyone. From local galleries and studios to the life-sized bronze sculptures that grace its Main Street, Joseph is a town that celebrates creativity and artistic expression.
The Joseph Oregon Artwalk is a must-see attraction, featuring a series of life-sized bronze sculptures that showcase the talent and skill of local artists. As you stroll down Main Street, you'll be captivated by these stunning works of art that truly bring the town to life. And if you're looking to take home a piece of Joseph, visit the Bronze Foundry to see bronze castings and ornamental fabrications being crafted right before your eyes.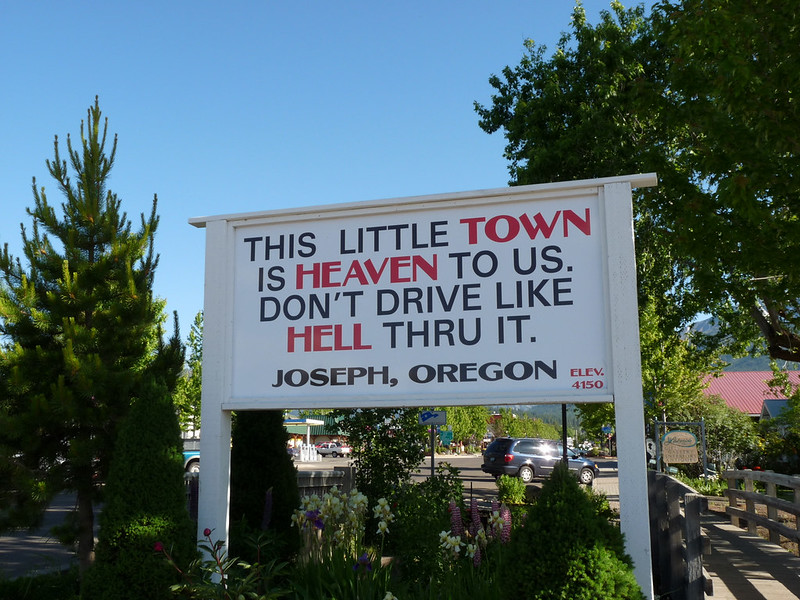 But that's not all – Joseph's arts and culture scene extends beyond its beautiful sculptures. The town is home to a number of galleries and studios where you can admire the works of local artists, attend workshops, and even purchase unique pieces to cherish for years to come. Joseph's commitment to nurturing creativity and fostering artistic talent is truly inspiring, making it the perfect destination for art lovers and enthusiasts alike.
Culinary Delights and Local Hangouts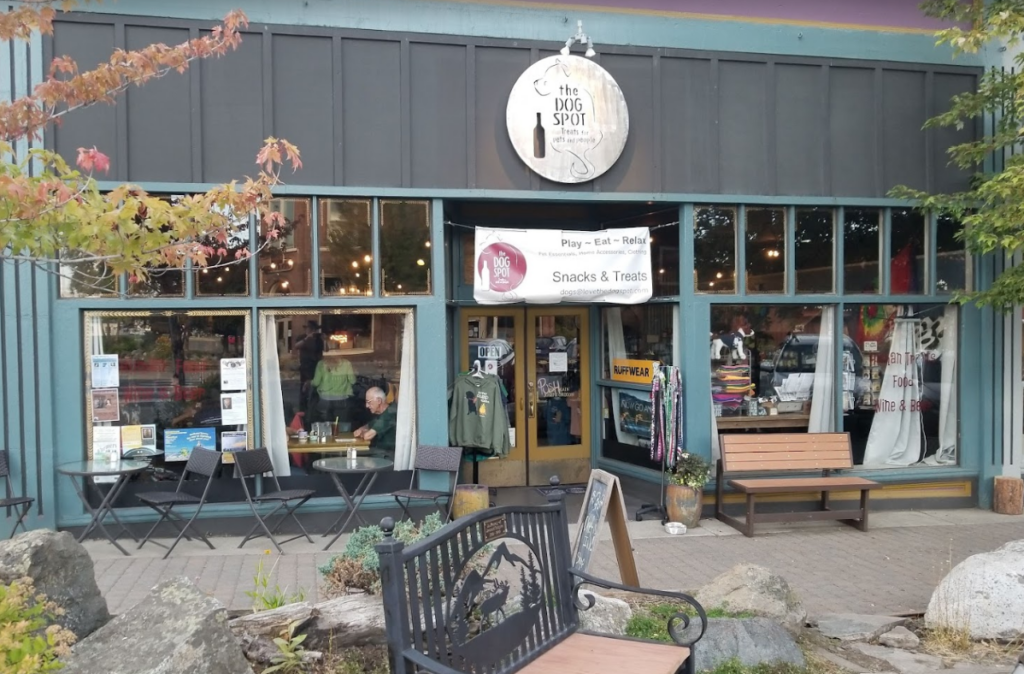 After a day of exploring the wonders of Joseph, you're bound to work up an appetite. Luckily, this charming town has a delightful culinary scene, offering everything from cozy cafes to saloons and steakhouses. Whether you're hankering for a hearty meal or looking for a laid-back spot to sip on your favorite beverage, Joseph has got you covered.
Some popular eateries in Joseph include:
Arrowhead Chocolates

Embers Restaurant

Vali's Alpine Restaurant

The Dog Spot

Stubborn Mule Saloon & Steakhouse

The Blythe Cricket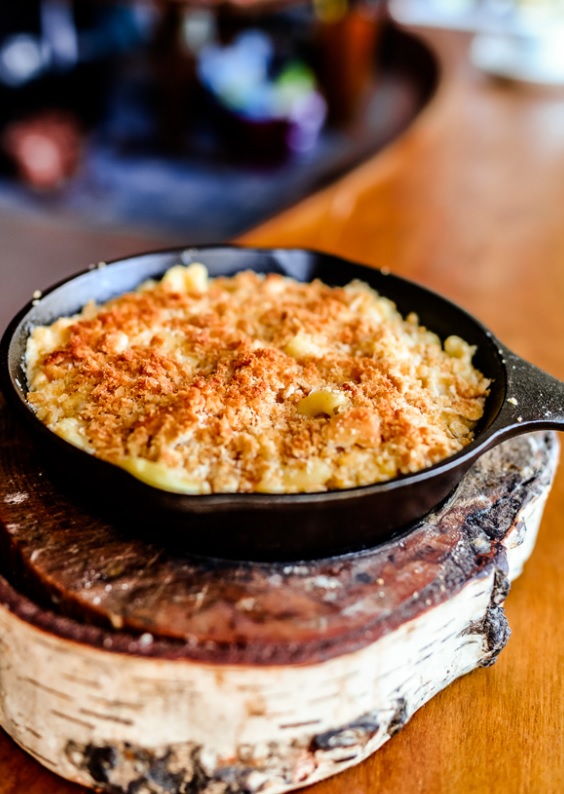 Each establishment offers its own unique ambiance, ranging from intimate and casual to lively and bustling. So go ahead and indulge your taste buds as you savor the flavors of Joseph's culinary delights and local hangouts.
Accommodations: Where to Stay in Joseph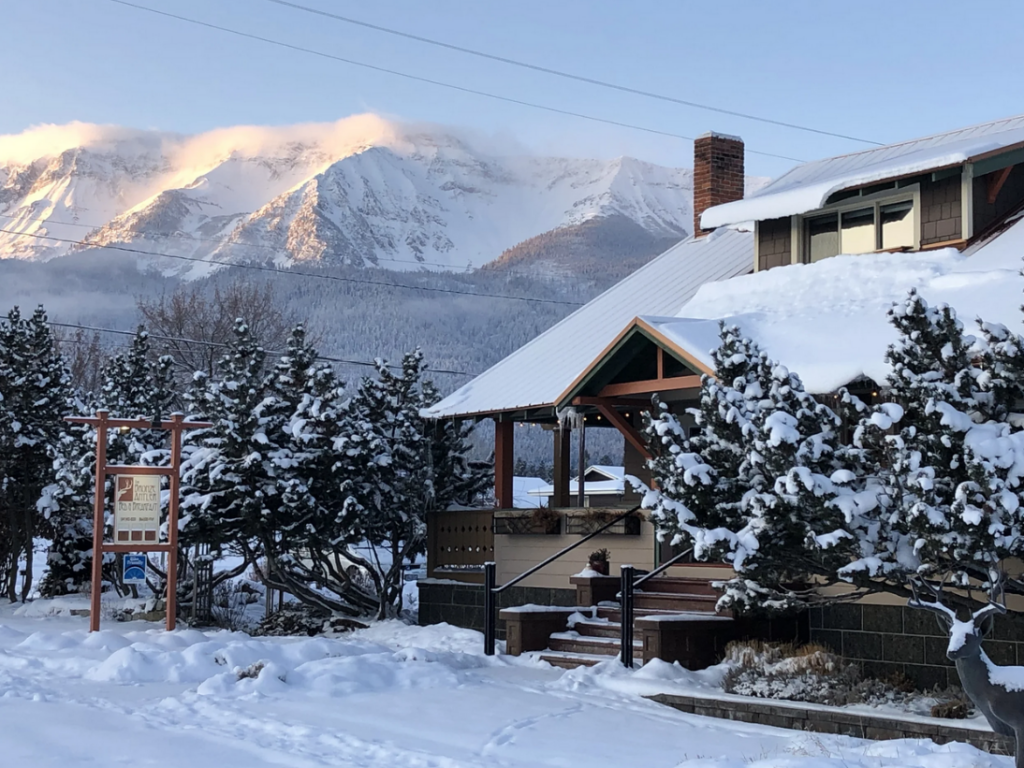 If you're planning an extended stay in Joseph, you'll be pleased to know that there are plenty of accommodation options to suit your needs and preferences. From charming bed and breakfasts to riverfront retreats, Joseph offers a range of lodging choices that cater to travelers of all tastes and budgets. Some popular accommodations in Joseph include:
Eagle Cap Chalets

The Jennings Hotel & Sauna

Wallowa Lake Lodge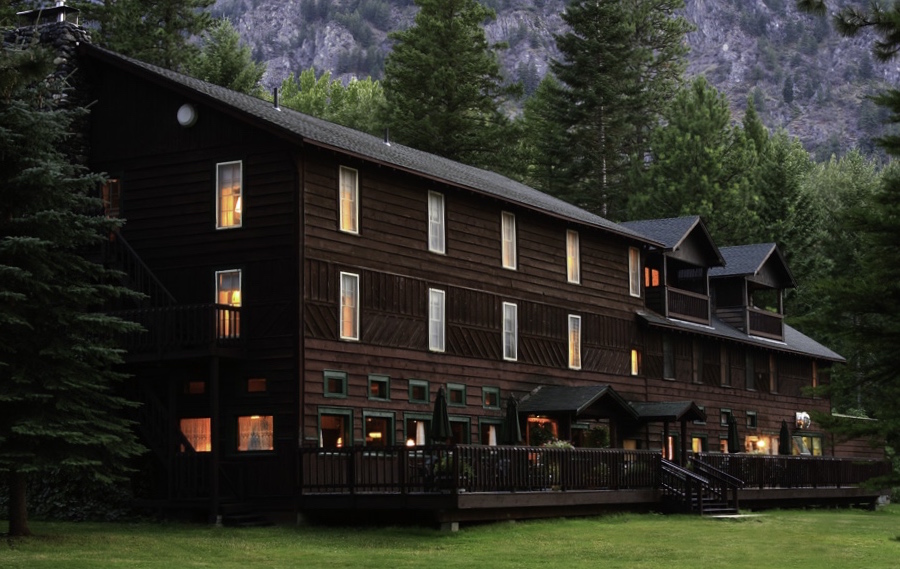 Each of these establishments offers a unique experience, whether you're looking for a cozy retreat with personalized service or a larger property with an array of amenities. No matter where you choose to stay, you'll be well-rested and ready for another day of adventure in Joseph.
And if you prefer a more private and spacious option, consider staying at one of the many vacation rentals available in the area. From cozy cabins to luxurious lodges, there's something for everyone in Joseph, ensuring that you'll have a comfortable and memorable stay in this charming town.
The People and Lifestyle of Joseph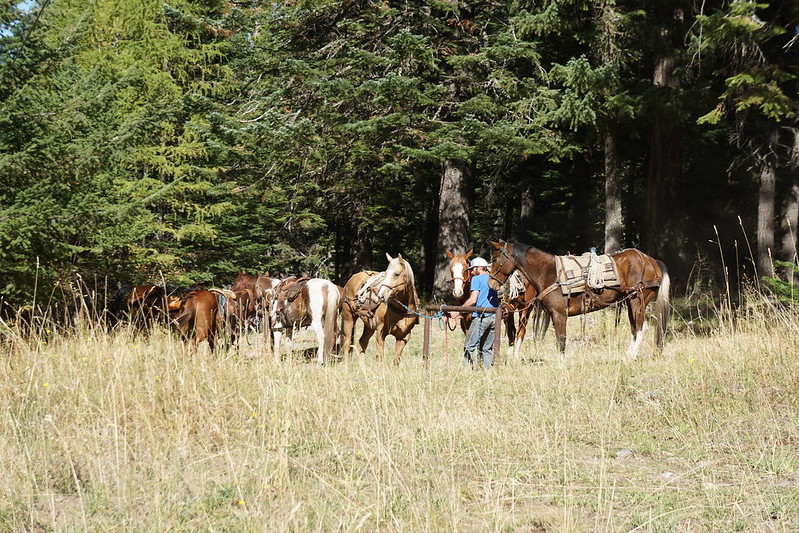 One of the most appealing aspects of Joseph is its warm and welcoming community. With just over a thousand residents, this small town has a close-knit and friendly atmosphere that's both inviting and comforting. The laid-back lifestyle in Joseph is intertwined with the surrounding nature, creating a harmonious balance that's truly special.
Whether you're a first-time visitor or a long-time resident, you'll feel right at home in Joseph. The friendly faces, genuine warmth, and strong sense of community make this charming town a place where you can truly relax, unwind, and enjoy the simple pleasures of life.
Real Estate and Moving to Joseph
If you find yourself falling in love with Joseph and considering a move to this enchanting town, you'll be happy to know that the local real estate market offers a variety of options. From affordable family homes to picturesque plots of land, there's something for everyone in Joseph.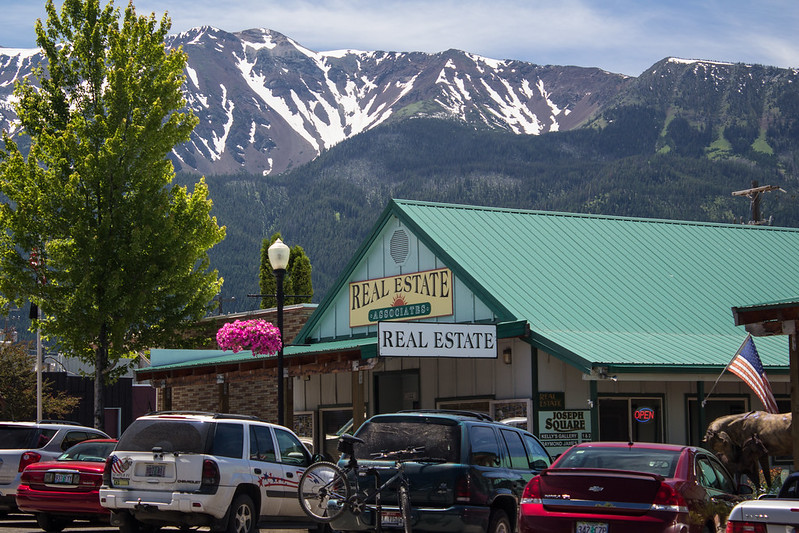 The median home cost in Joseph is around $279,000, with the average age of houses being 38 years. About 33% of the population rents their homes, so there are plenty of rental options available as well.
With its friendly community, growing population, and relaxed lifestyle, Joseph is a fantastic place to call home, whether you're looking to buy or rent.
Exploring Nearby Towns and Attractions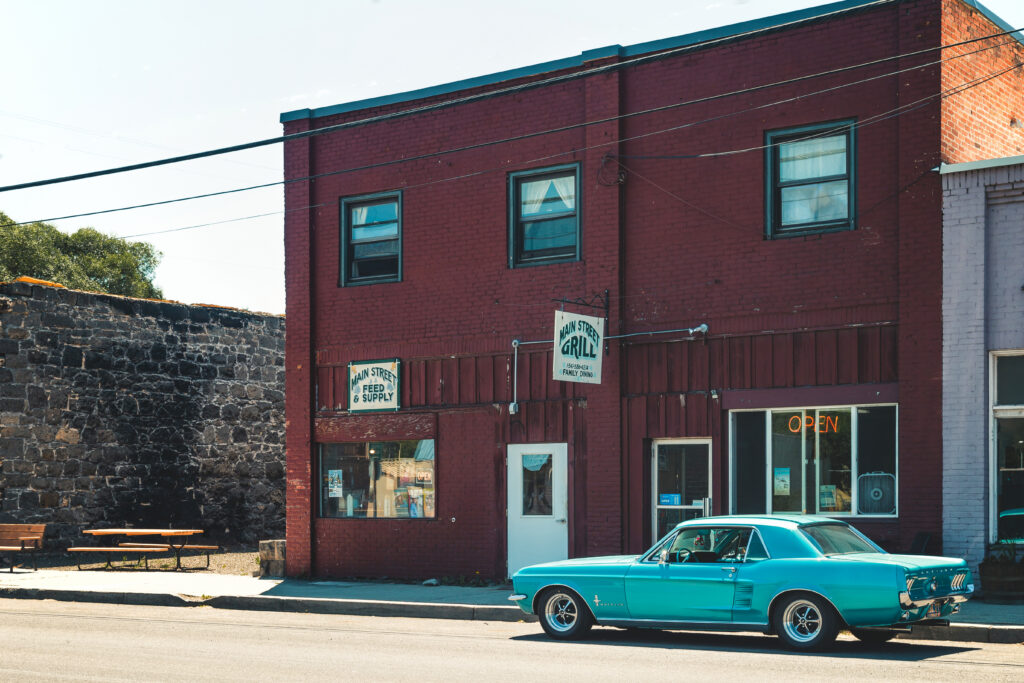 While Joseph is undoubtedly a captivating destination on its own, there's plenty more to discover in the surrounding area. Venture beyond the town's borders and you'll find charming nearby towns like:
Enterprise

Lostine

Halfway

Wallowa
Each town has its own unique character and attractions.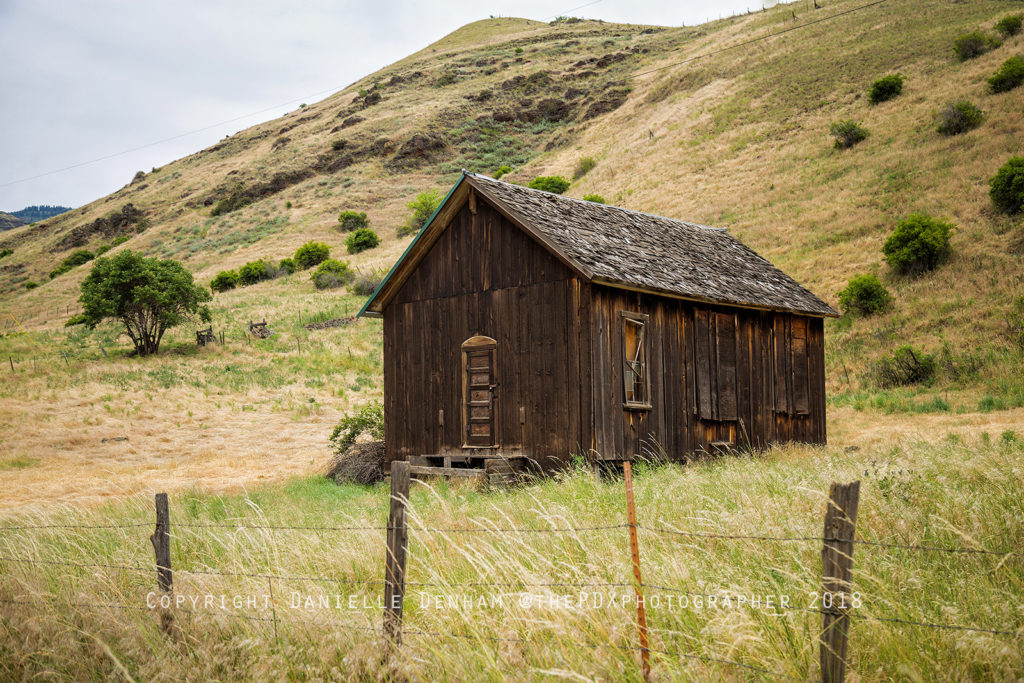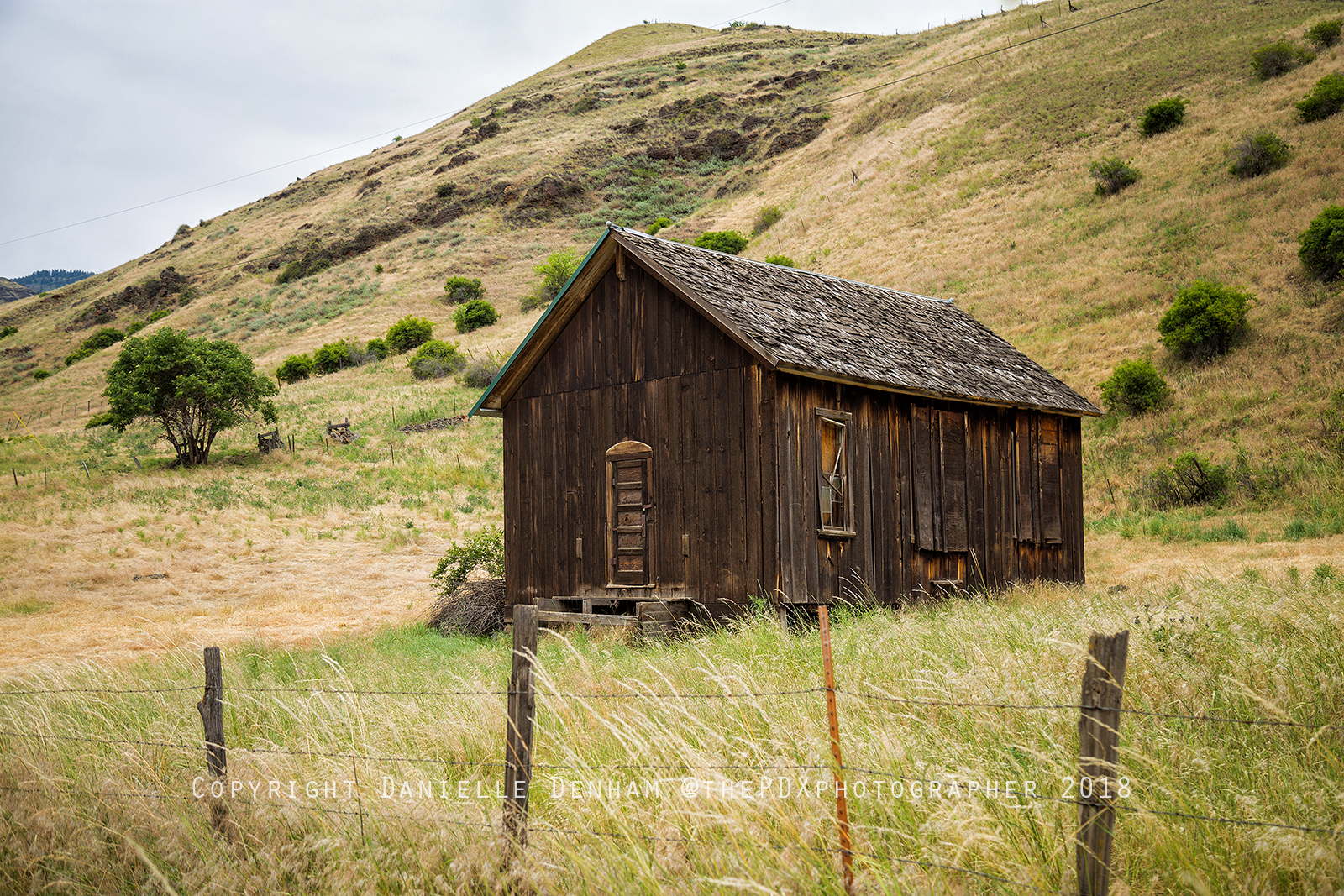 In addition to these quaint towns, the larger town of Union is also within easy reach of Joseph, offering even more opportunities for exploration and adventure. Whether you're seeking outdoor recreation, historical sites, or simply a change of scenery, the northeastern Oregon region surrounding Joseph is a treasure trove of experiences waiting to be uncovered.
Eagle Cap Wilderness Area: A Must-Visit Destination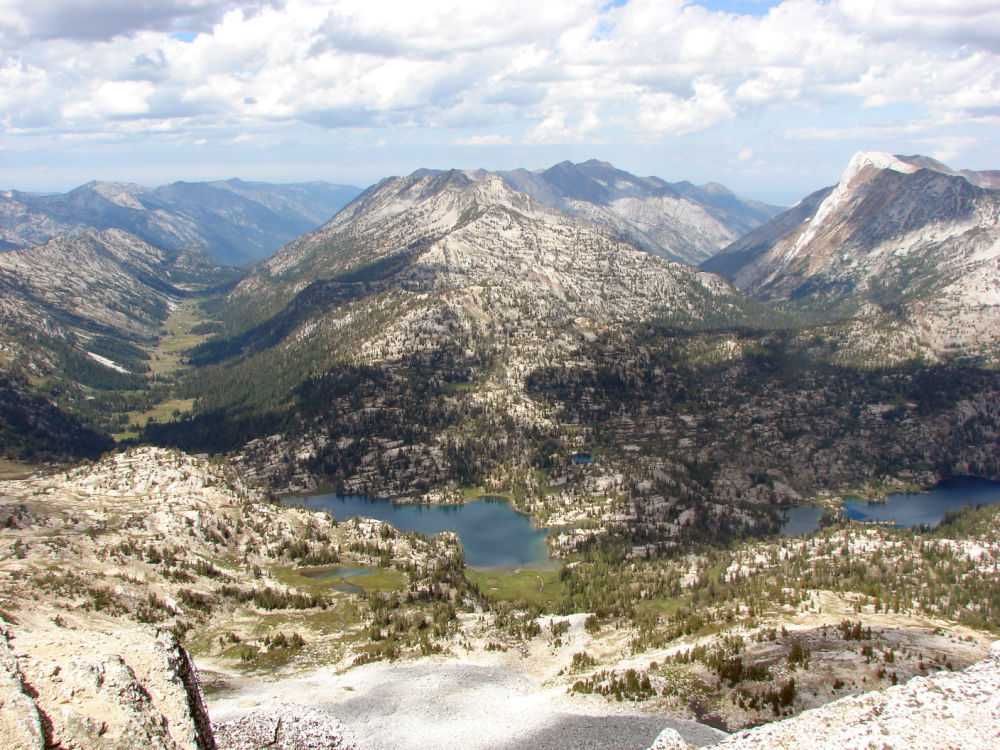 No visit to Joseph would be complete without exploring the Eagle Cap Wilderness Area, a must-visit destination for outdoor enthusiasts and nature lovers alike. Here are some highlights of the area:
Covering an impressive 359,991 acres

Ranging in elevation from 3,000 to 9,838 feet

The largest and most popular wilderness area in northeastern Oregon

Established as a primitive area in 1930 and designated as wilderness in 1940

Boasts alpine lakes, soaring granite peaks, and diverse wildlife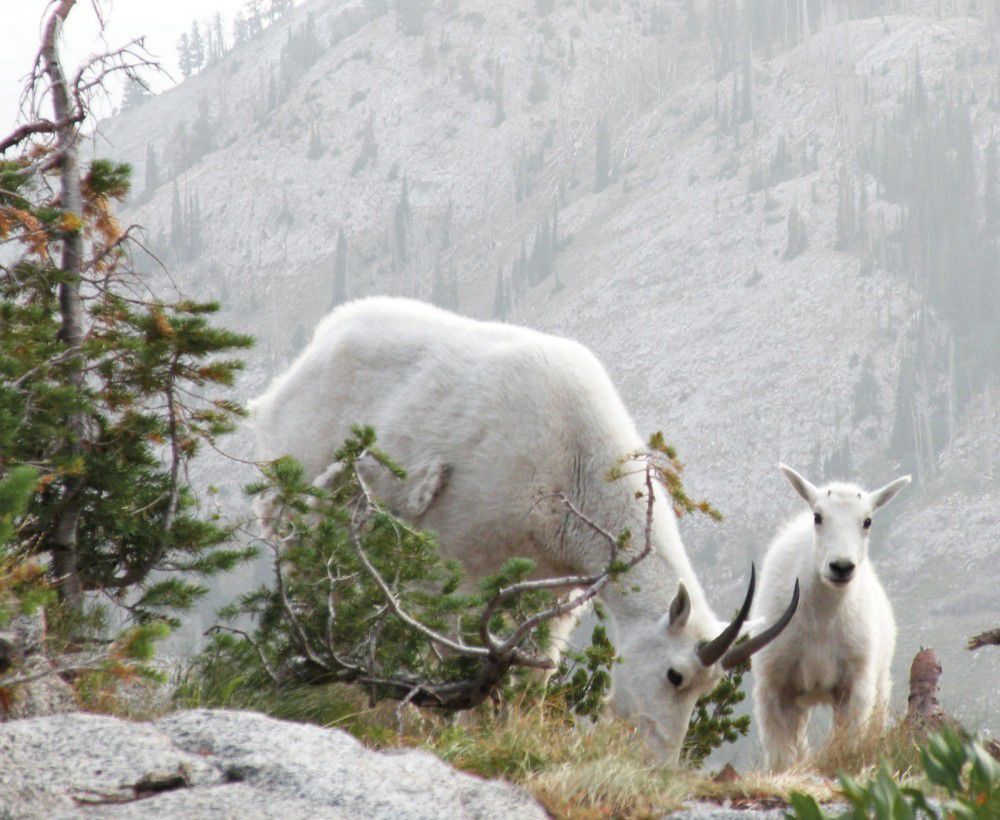 Whether you're an avid hiker, a passionate birdwatcher, or simply someone who appreciates the beauty of nature, the Eagle Cap Wilderness Area is an outdoor paradise that should not be missed. With its breathtaking scenery and countless opportunities for adventure, this wilderness area offers:
Majestic mountains and alpine lakes

Miles of hiking trails

Abundant wildlife

Camping and backpacking opportunities

Fishing and boating in pristine lakes and rivers

Stunning wildflower displays in the spring

Snowshoeing and cross-country skiing in the winter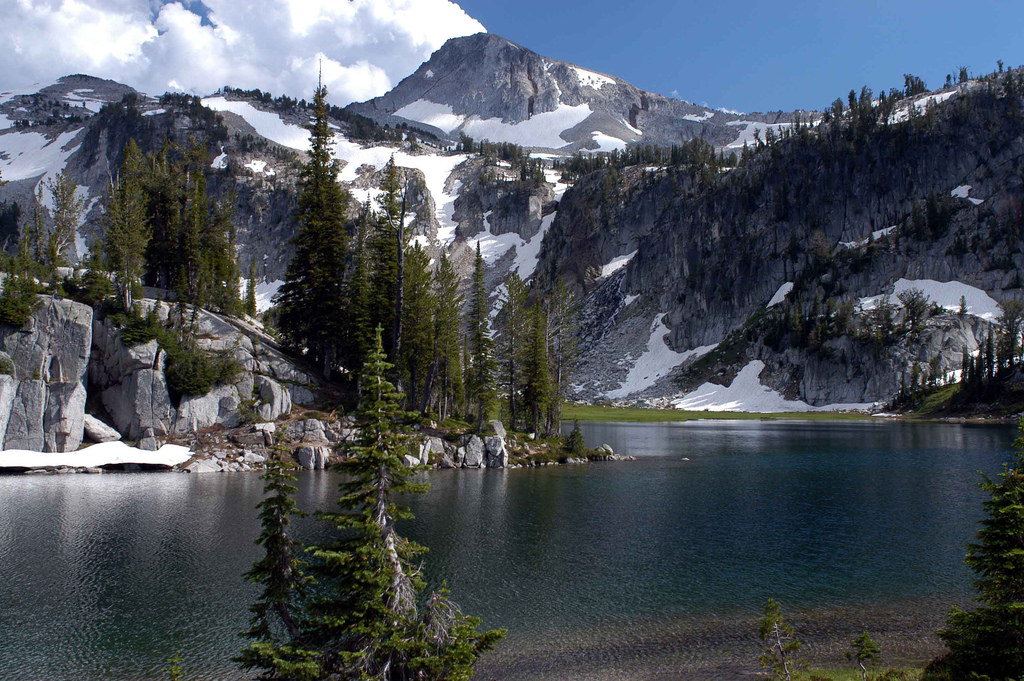 The Eagle Cap Wilderness Area is a testament to the enchanting allure of northeastern Oregon, including the captivating charm of Joseph in northeast Oregon.
Summary
From its stunning natural beauty and rich history to its thriving arts scene and friendly community, Joseph, Oregon is a hidden gem that offers a truly unforgettable experience. Whether you're exploring the pristine Wallowa Lake, admiring the majestic Wallowa Mountain Range, or simply enjoying the laid-back lifestyle, this charming town will leave you with memories to cherish for a lifetime. So pack your bags, gather your loved ones, and embark on a journey to discover the magic of Joseph – we promise you won't be disappointed.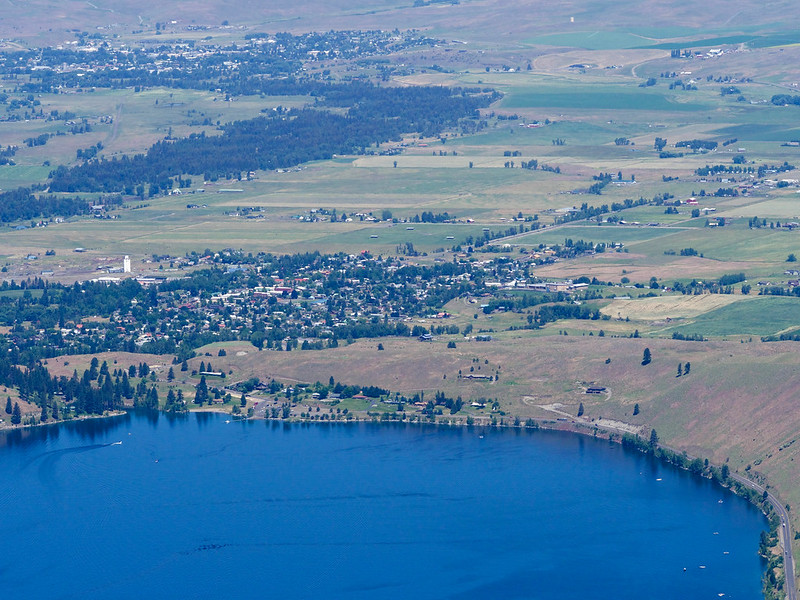 Frequently Asked Questions
What is Joseph Oregon known for?
Joseph Oregon is a haven for art lovers and outdoor adventurers, with the Joseph Oregon Artwalk, creative shops and restaurants, and plenty of trails to explore.
What was Joseph Oregon named after?
Joseph was named in honor of Old Joseph, or his son Heinmot Tooyalakekt, after the first postmaster, Matthew Johnson, suggested it.
Where is Joseph Canyon Oregon?
Joseph Canyon is located off of Highway 3, approximately 30 miles north of Enterprise, Oregon, and 11 miles south of the Washington border. It can be viewed from the Joseph Canyon Viewpoint, which has interpretive signs of the canyon and the role it played as the winter home of the Chief Joseph Band of the Nez Perce tribe and their journey from the area in 1877.
The Chief Joseph Band of the Nez Perce tribe spent the winter of 1877 in Joseph Canyon. The interpretive signs at the Joseph Canyon Viewpoint provide visitors with an understanding of the canyon's history and the tribe.
What are some must-see attractions in Joseph, Oregon?
Joseph, Oregon offers stunning natural attractions like Wallowa Lake, the Wallowa Mountain Range, and the Eagle Cap Wilderness Area – must-sees for any traveler!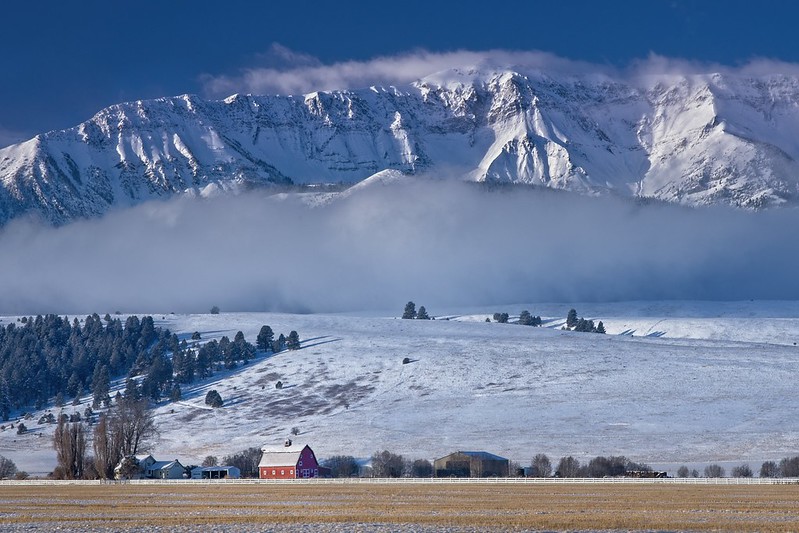 These attractions are perfect for outdoor enthusiasts, offering plenty of opportunities for hiking, camping, fishing, and more. Whether you're looking for a relaxing getaway or an adventure-filled vacation, Joseph, Oregon has something for everyone.
What outdoor activities can I enjoy in Joseph?
You can enjoy hiking, camping, fishing, and scenic drives in Joseph.