Whether you're young or old, fit or self-described couch-potato, hiking is one of those diversely perfect activities that can cost little to no money but be a richly rewarding experience. From easy jaunts to find a hidden waterfall, to 750-mile excursions through the high desert, here are 20 of my favorite Oregon hikes for you to try in 2020.
Please keep in mind that many of these areas require a pass or day-use fee. The rule of thumb is "Know Before You Go". Always practice "Leave No Trace".
1. Starvation Ridge / Starvation Ridge Cuttoff Loop Hike
This hidden gem of a hike begins at the Starvation Creek Rest Area and Starvation Creek Falls (only accessible from eastbound I-84) and a thigh-burning 600 ft. switchback elevation gain in the first half-mile. Your struggles are rewarded, however, by an unsullied meadow at the top with stunning views of the Columbia River, before descending a goat-trail back into lush forest. A leisurely creek hike and three waterfalls await your final mile; Lancaster, Hole-in-the-Wall, and Cabin Creek. We cooled our feet in the latter before heading back to the parking lot. The spur trail to Mt. Defiance can also be taken for an 8.8 mile loop hike.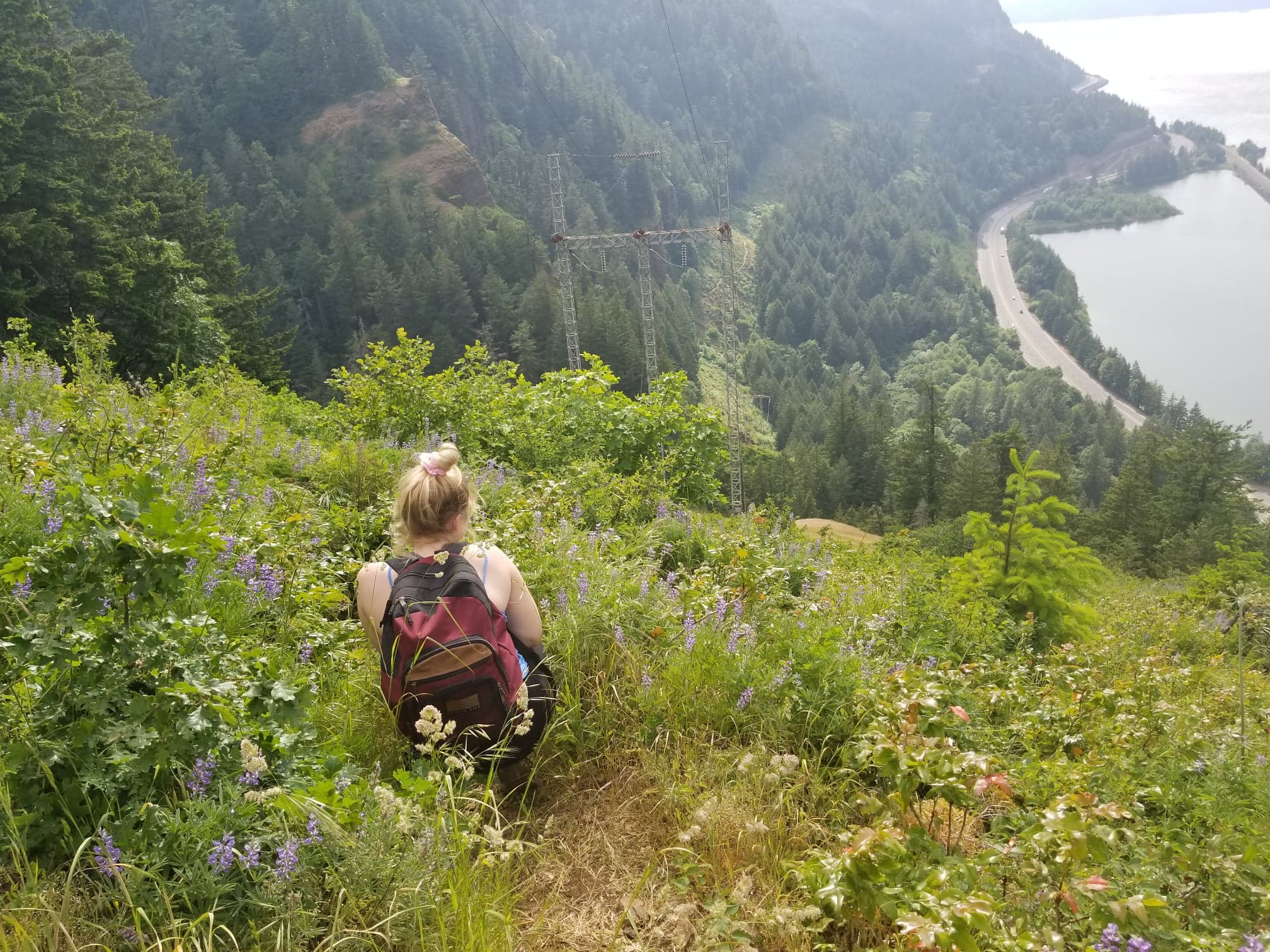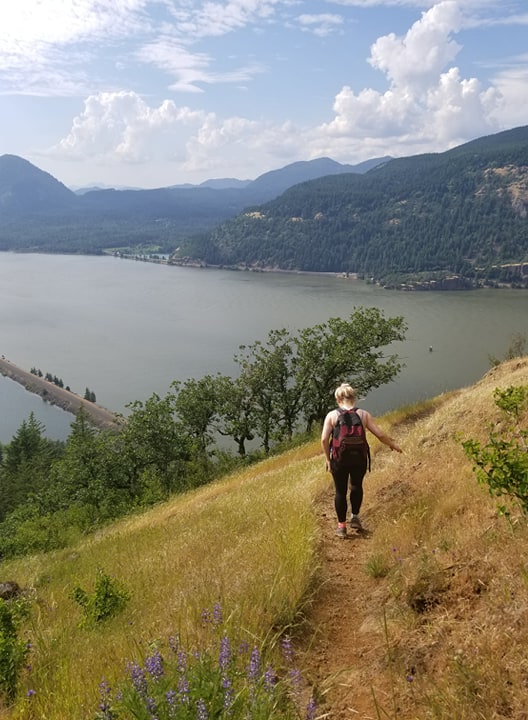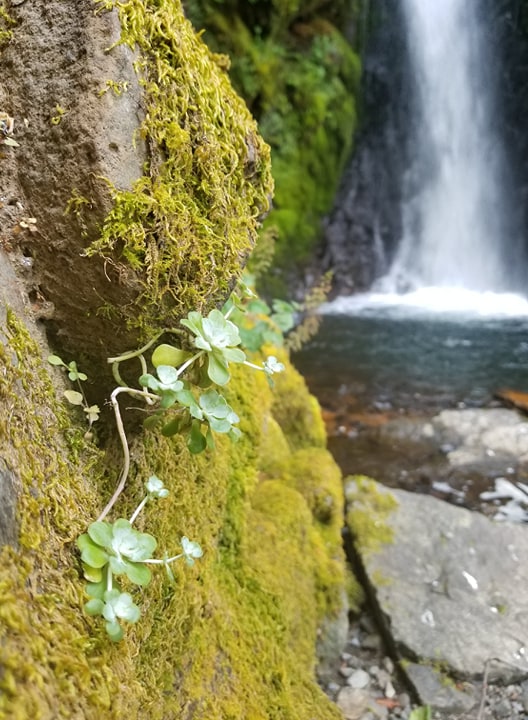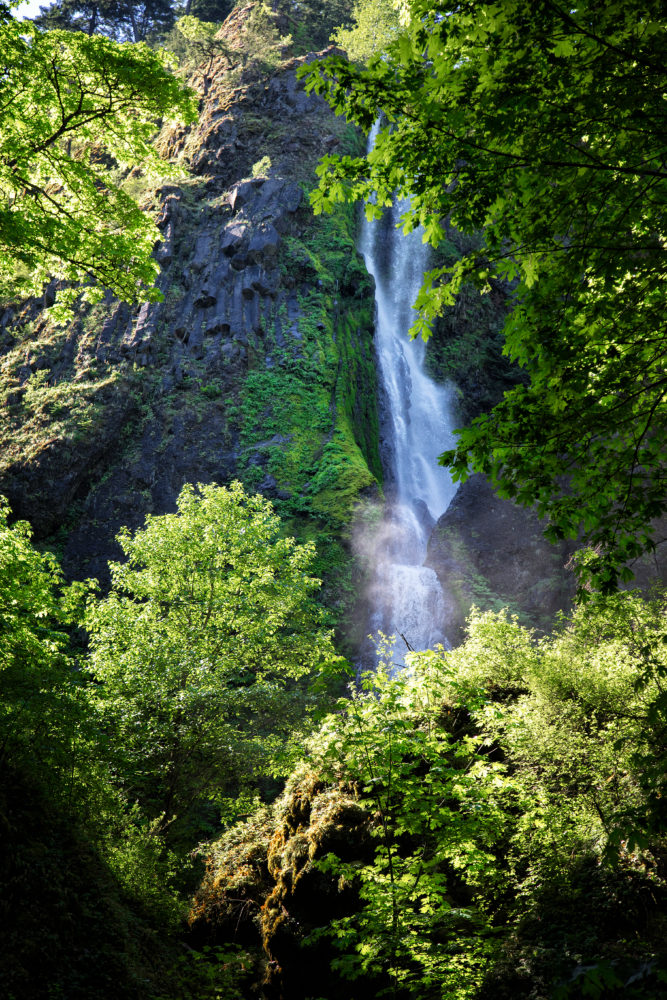 Region: NW / Columbia River Gorge National Scenic Area
Length: 2.5-4.1 miles, depending on spurs taken
Difficulty: Moderate-Strenuous
Season to Visit: May-October
2. God's Thumb
This is a wonderful journey, from Road's End in Lincoln City to a jutting promontory over the ocean with sweeping views of the city and Devil's Lake. The hike itself follows an old roadbed under red alder and old-growth Sitka spruce with thickets of blackberry, salmonberry, and elderberry. Take a picnic lunch to eat while you whale-watch from "The Thumb".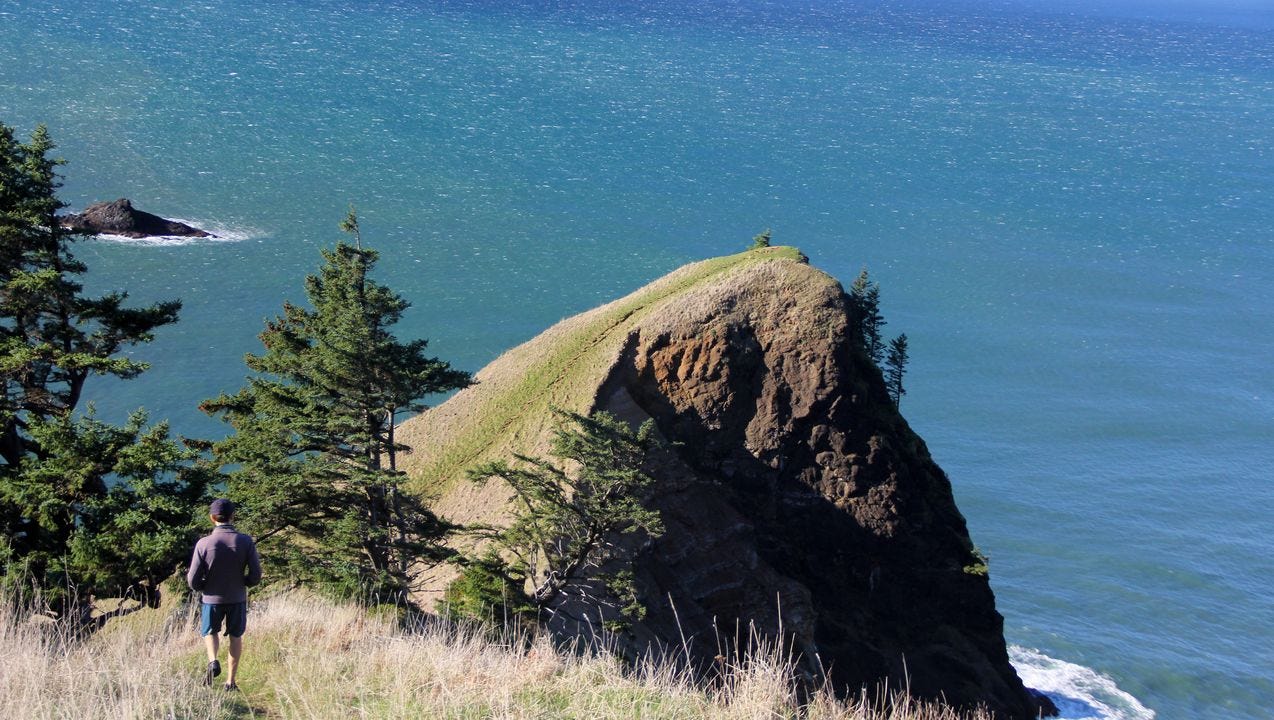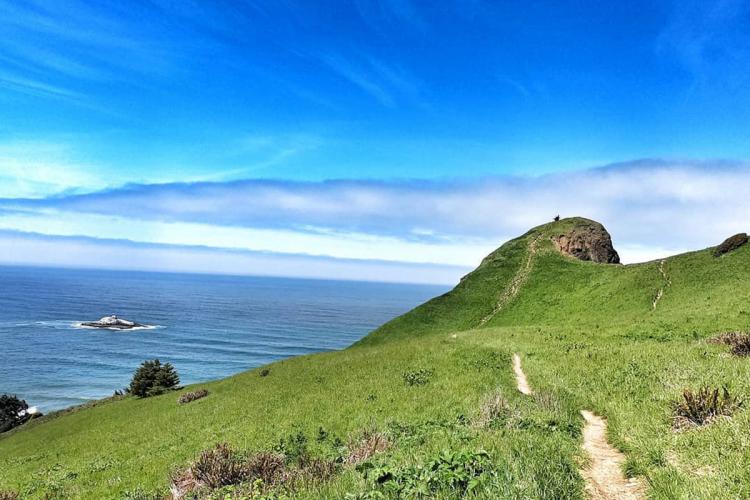 Region: Coast / Siuslaw National Forest
Length: 4.4 miles out-and-back, 1025 elevation gain
Difficulty: Moderate
Season to Visit: any
3. Drift Creek Falls Trailhead

The most famous feature of this hike is perhaps more so the suspension bridge over the falls, rather than Drift Creek Falls itself. You'll be making your way through 50-year-old forest regrowth, so in a way, you're experiencing an interesting study in how a forest heals itself. Gentle descents down to the creek loop back over delightful footbridges before ascending to a walk across the 240 ft. bridge, 100 ft. above the basalt canyon with spectacular views of the 80 ft. falls below.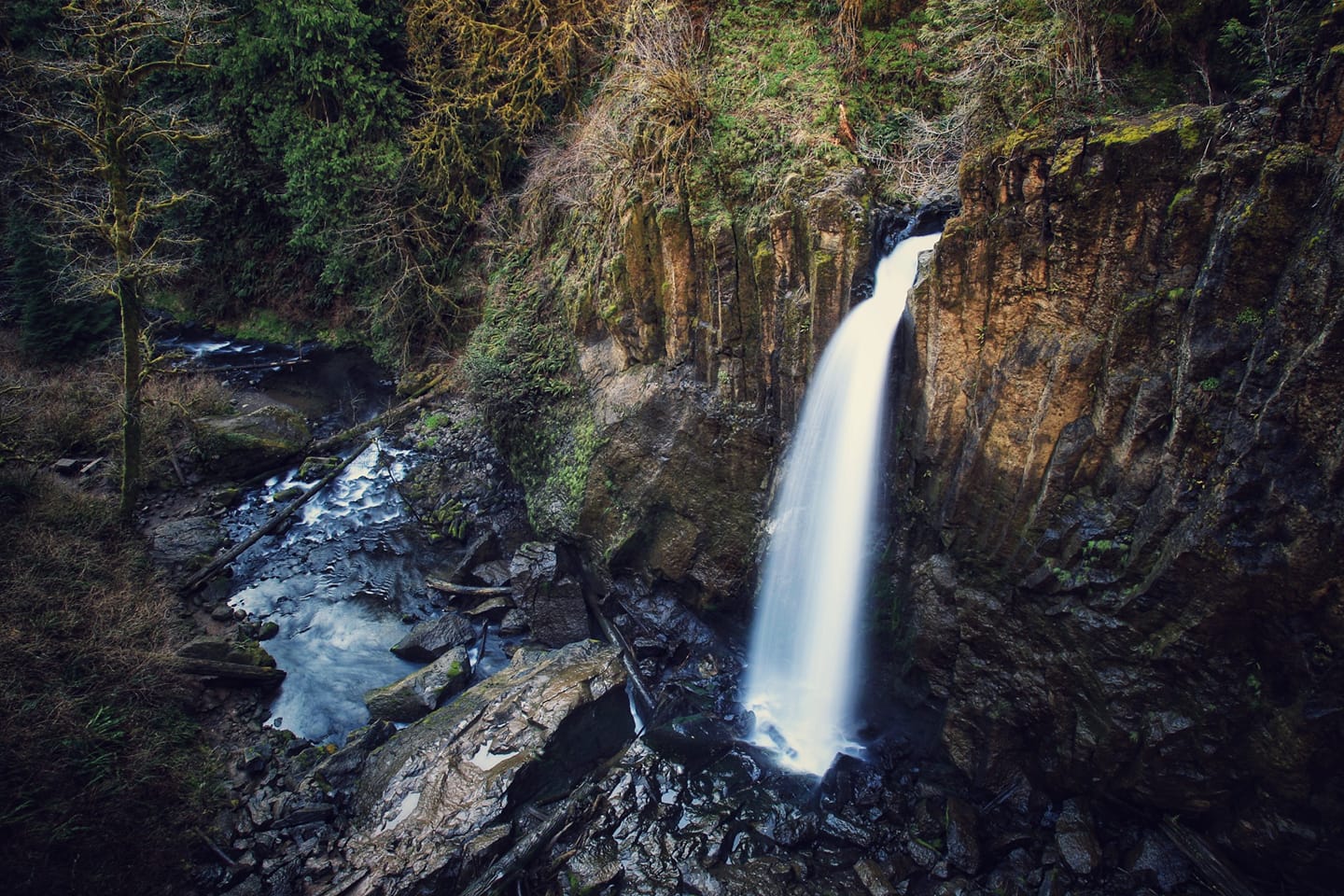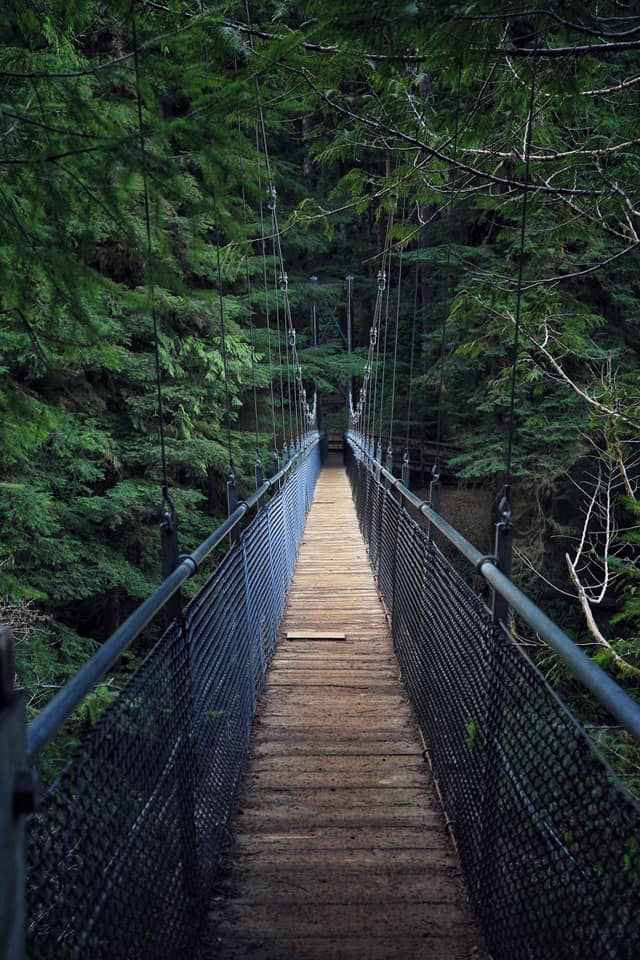 Region: North-Central Coast Range
Length: 3 miles roundtrip
Difficulty: Easy-Moderate, 490′ elevation gain
Season to Visit: best viewed in the Spring
4. Lava River Cave
Deep in the Central Oregon forest is a one-mile-long cave surrounded by Juniper Trees, Ponderosa Pines and the landscape of a secret volcanic underground world. The cave itself is one of many hidden in The Arnold Ice Cave System near Bend (for extra spelunking experience you can check out nearby Hidden Forest Cave and Arnold Ice Cave; Charcoal Cave is also nearby but closed to the public) and was created by a basalt lava flow roughly 80,000-90,000 years ago. Today you can make the short hike through the cave system, but remember to bring extra warm gear. The caves can range anywhere between 35-50°F, even during hot summer months.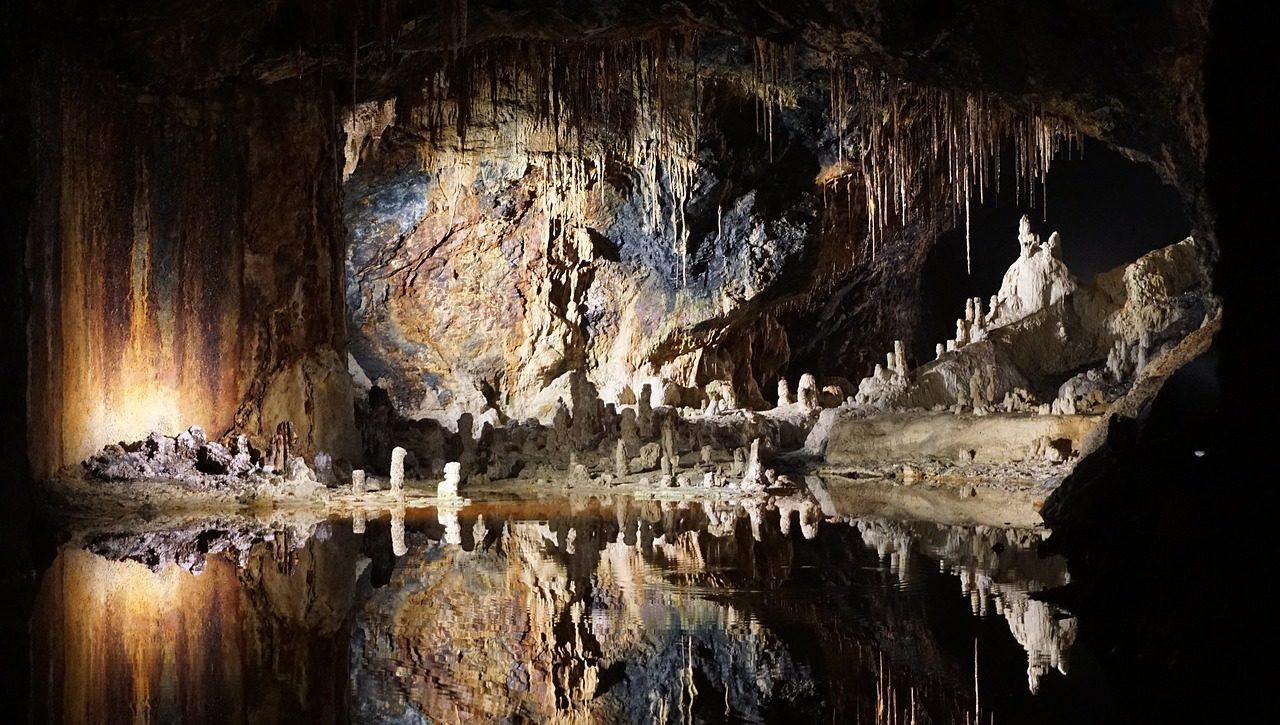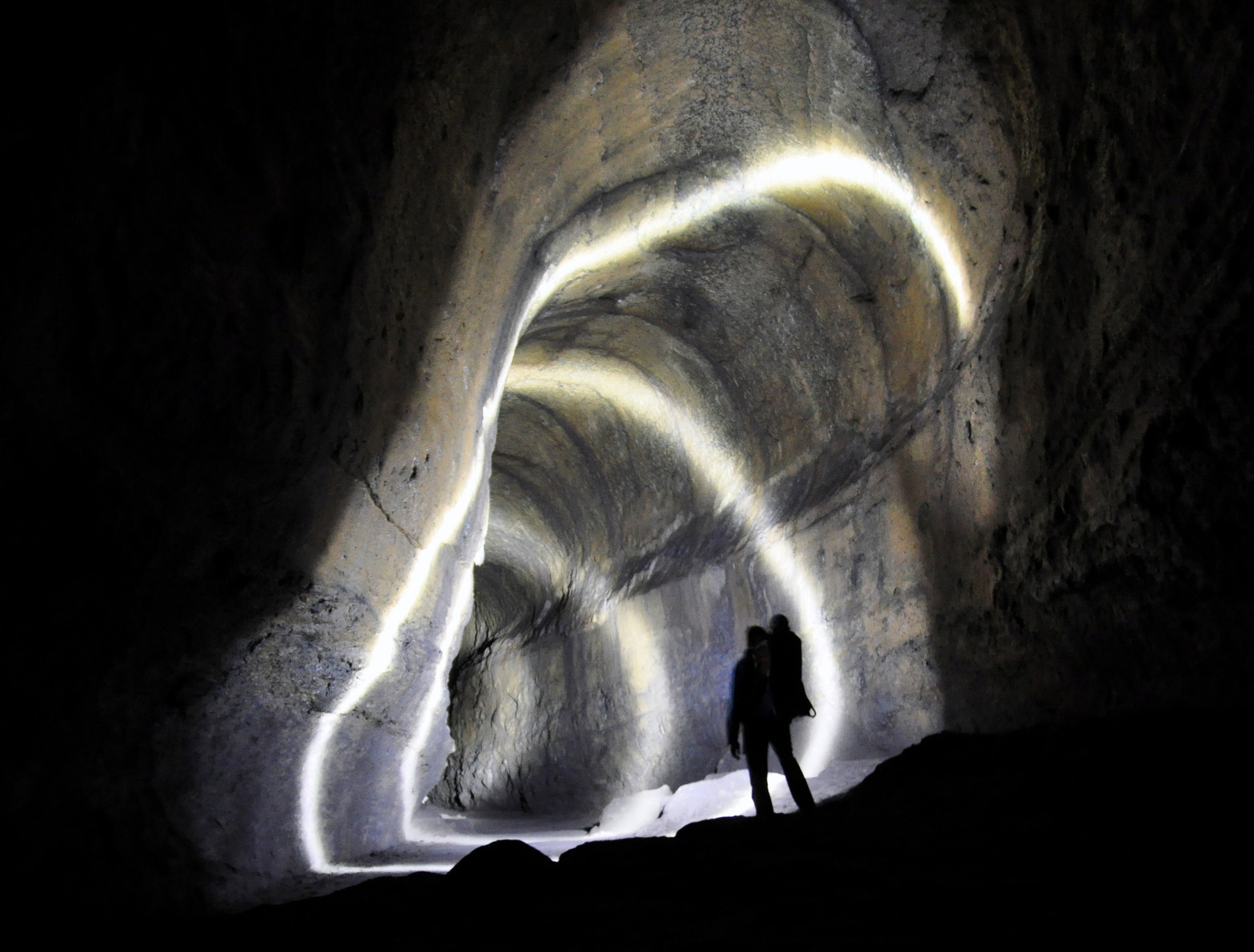 Region: Central / Deschutes National Forest
Length: 1.9 miles roundtrip
Difficulty: Easy
Season to Visit: June-September
Contact: USDA
5. Historic Columbia River Highway State Trail
Since 1987, the Oregon Department of Transportation has been charged with working with Oregon Parks and Recreation Department, the State Historic Preservation Office and Travel Oregon to preserve, enhance and reconnect the Historic Columbia River Highway. The original highway was destroyed when I-84 was built and to date, 68 of 73 miles have been restored and reconnected. The last five are expected to be completed sometime in 2020, which will connect Cascade Locks to Mosier for hiking and cycling.


Region: NW / Columbia River Gorge National Scenic Area
Length: varies between segments
Difficulty: Easy-Moderate
Season to Visit: March-October
Contact: ODOT
6. Jordan Craters
The 27-square-mile ovaline lava flow of Jordan Craters is one of the most recent volcanic flows in Oregon — so much so that locals claim that you can still see bootprints in places. The origin of the flow is Coffeepot Crater, a deep cavity at the far northeast of the flow. Walking in and around Coffeepot and exploring its side pits, tubes and caves makes for a great journey on a landscape like the surface of the moon. From where you parked your car, a straightforward loop around the rim and down the red cinder path into the heart of the crater is about 1 mile (but you'll no doubt find trenches and tubes to explore on your way). The path down into the crater descends about 150 feet. You'll need a 4×4 to get here, and the roads are impassable in rainy conditions.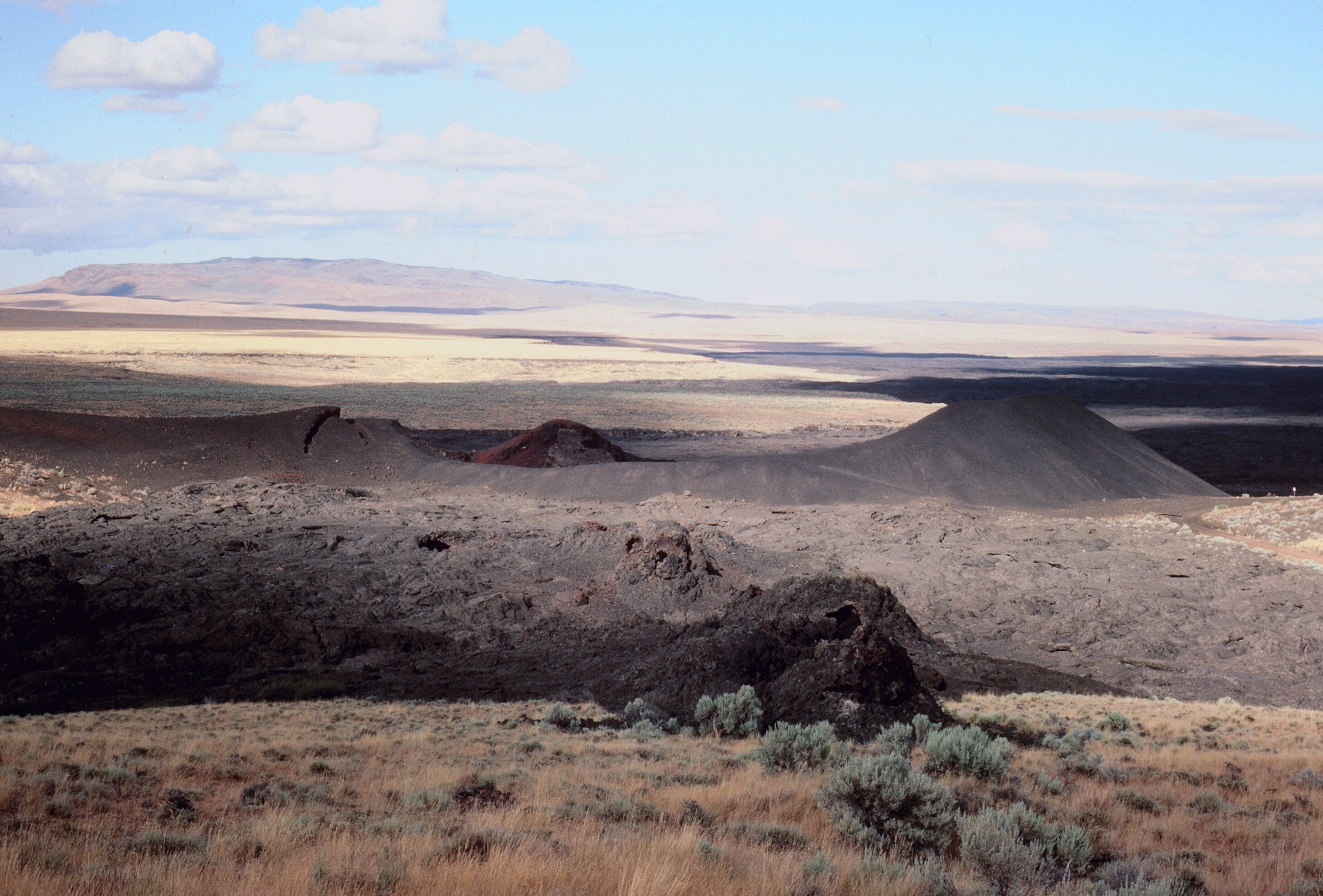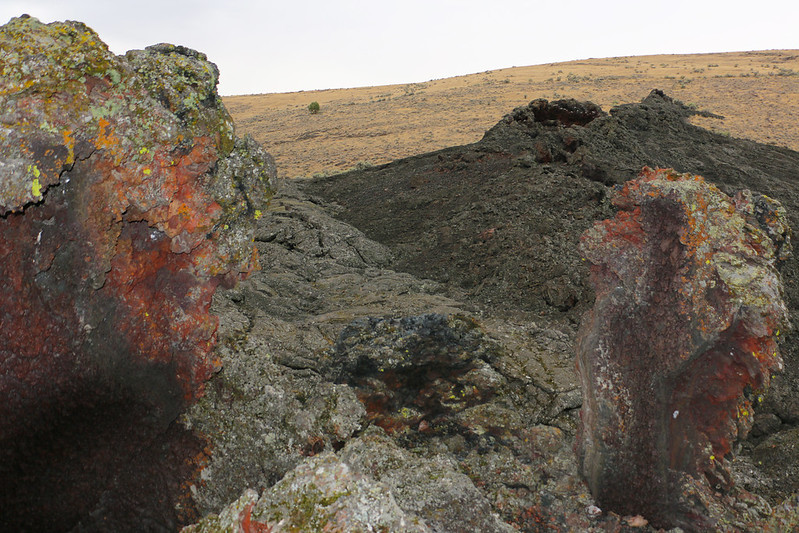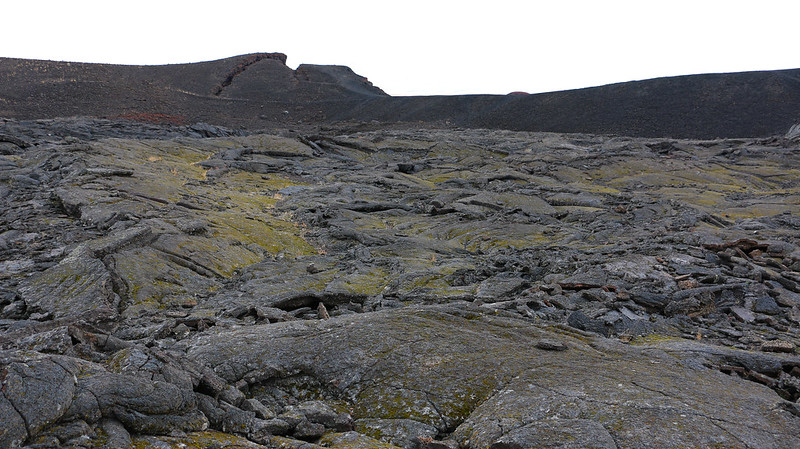 Region: SE / Owyhee Canyonlands
Length: variable
Difficulty: Easy
Season to Visit: Spring or Fall (Summers are incredibly hot)
Contact: BLM
7. Warrior Point Trailhead
Take a quiet, flat stroll out to the northern tip of Sauvie Island. You will be traveling through a state wildlife refuge and visiting the small Warrior Rock Light. In winter, both on the hike and the drive in, there's an excellent chance of seeing bald eagles, sandhill cranes, Canada and cackling geese, snow geese, and tundra swans. Sea lions frequent the Columbia River and feast on the runs of chinook, steelhead, and smelt. In late summer and early fall, river levels are way down and you may be able to walk a long stretch on the beach and hard mudflats. Make sure you pick up your refuge day pass before you park at the trailhead.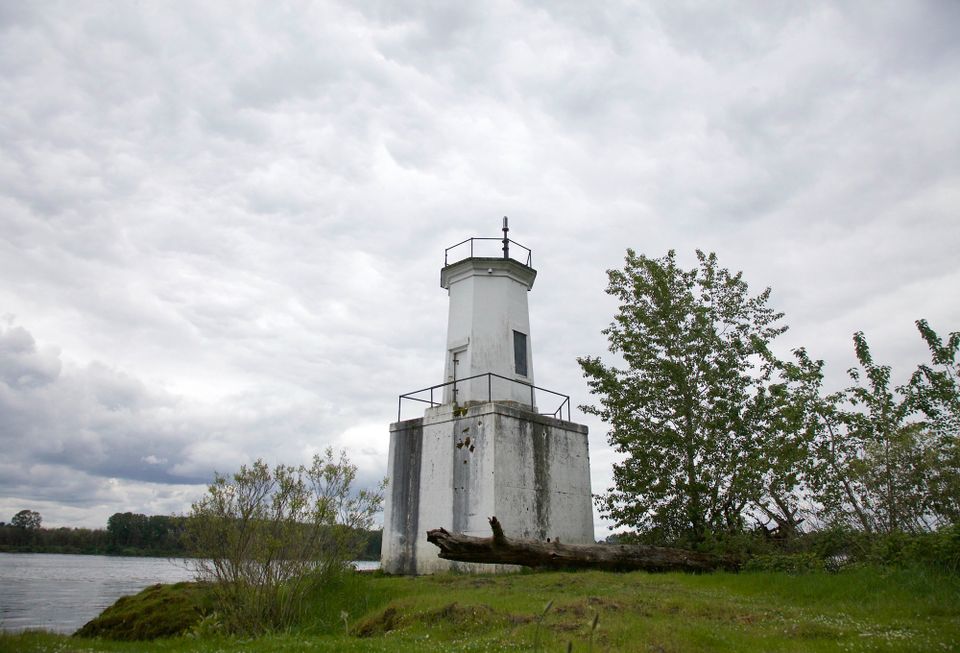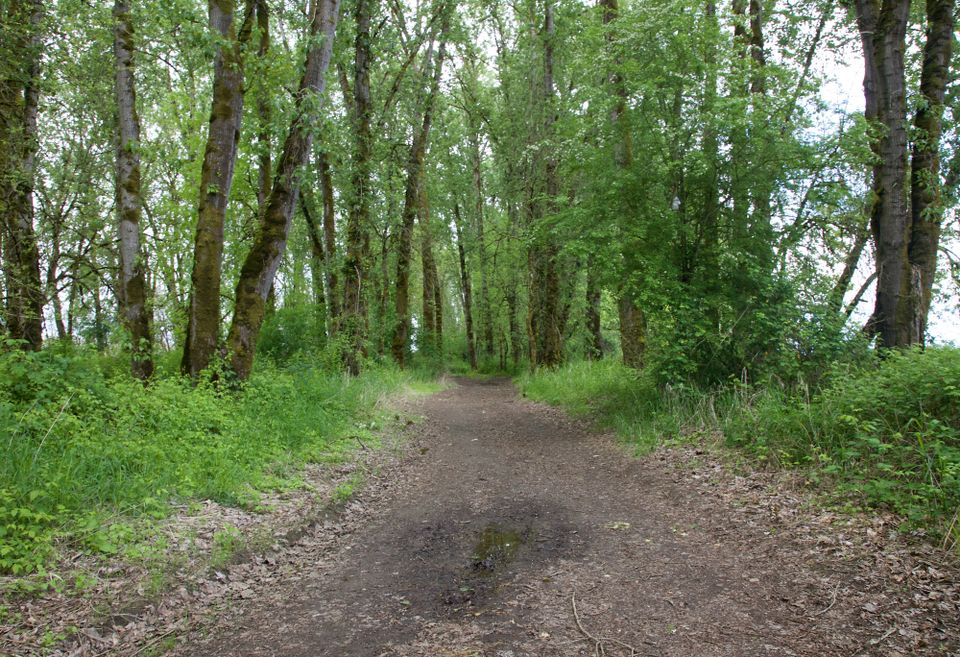 Region: NW / Portland / Sauvie Island
Length: 7.0 miles roundtrip
Difficulty: Easy-Moderate
Season to Visit: Any
8. Grizzly Peak Loop Trail
Grizzly Peak is located on Bureau of Land Management (BLM) lands just east of Ashland. The easy loop hike through forest and wildfire remnants affords views of the Crater Lake Rim and Mount Thielsen to the north, Mount McLoughlin to the northeast, Mount Shasta, Pilot Rock, and Mount Ashland to the south, and west to Wagner Butte and Grayback Mountain. The meadows here are laden with wildflowers in June and July.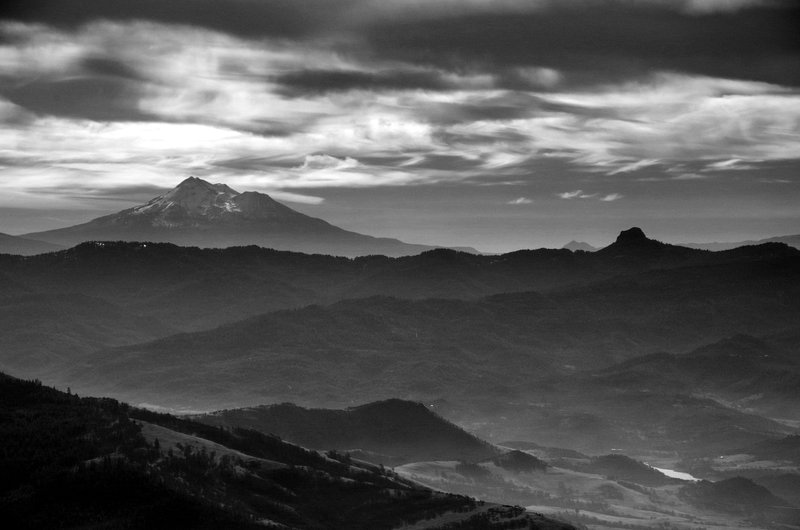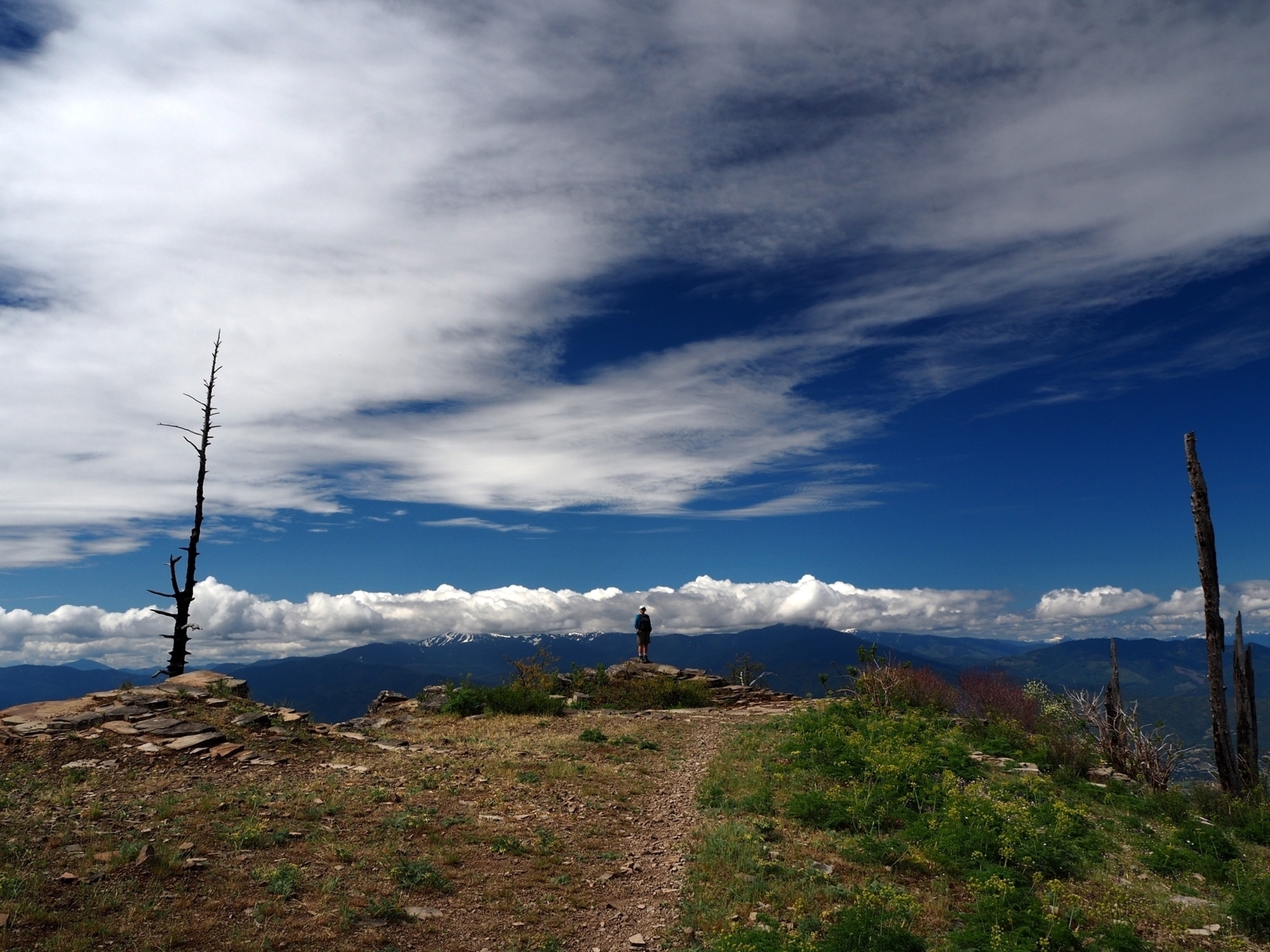 Region: SW / Cascade-Siskiyou National Monument
Length: 5.1 miles roundtrip
Difficulty: Moderate
Season to Visit: Spring, Summer, and Fall
Contact: BLM
9. The Oregon Desert Trail (ODT)
An Oregon Natural Desert Association initiative since 2011, the 750-mile Oregon Desert Trail traverses some of the most spectacular natural areas of the state's Eastern side, including Hart Mountain National Antelope Refuge, Steens Mountain, and the Owyhee Canyonlands. You will experience sagebrush seas, fault-block mountains, lava beds, canyonlands, pinyon-juniper forests, deserts, and hot springs. Star-viewing is also spectacular here, as the area is one of the darkest in the entire US.
Sections of the unmarked trail can be explored on foot or on horseback, or by boat, bike, or even skis in the winter. Some sections offer easy walks along well-marked paths. Other areas require GPS skills, significant outdoor experience, and serious preparation, particularly for water sources (which can be spread out for 40 miles).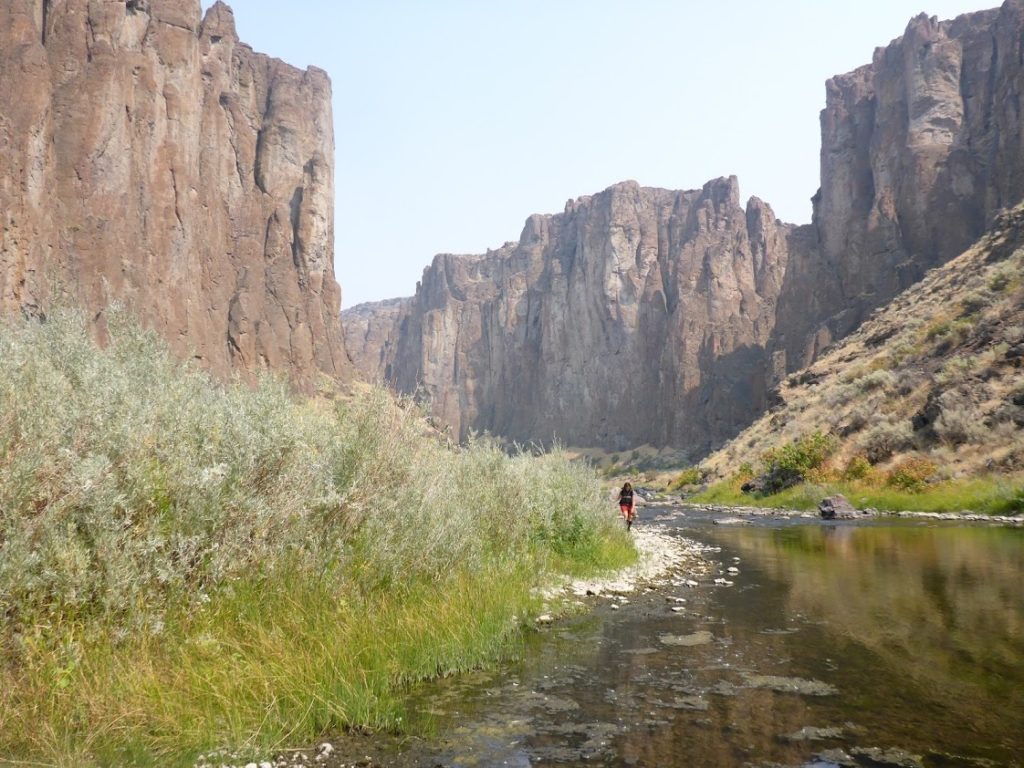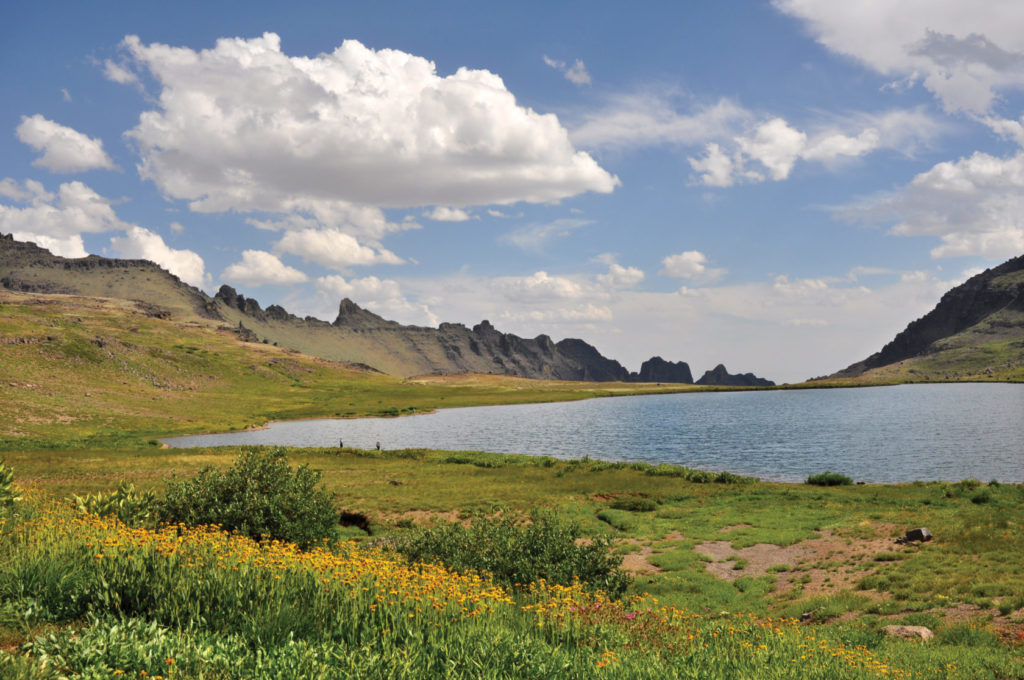 Region: SE
Length: 750 miles, section-section
Difficulty: Moderate/Outdoor Experience Needed
Season to Visit: Spring or Fall (Summer months are oppressively hot)
Contact (click link): ONDA
10. Opal Creek / Jawbone Flats
This hike is completely unique in the fact that you can see the remnants of a ghost town, and old mining and mill operations, all while hiking to beautiful Opal Pool (where there are natural rock water-slides!) and Opal Falls. This particular hike is the Opal Pool-Cedar Flats hike which will show you all the sights, but the hike can be shortened (or lengthened for a primitive camping adventure).
Jawbone Flats was established in 1929 by Jim Hewitt to service mines along Battle Ax Creek and the Little North Santiam River. Lead, zinc, copper, and silver were extracted from the area, with the mining heyday lasting from the 1920s to the early 1950s. Mining activity continued in the area until 1992 when the Shiny Rock Mining Company donated land in the area to the fledgling Friends of Opal Creek. In 1996, the area surrounding the town became part of the Opal Creek Wilderness and Opal Creek Scenic Recreation Area.
Today the town is run by the same group, now renamed the Opal Creek Ancient Forest Center. The town is being restored as a historic center and outdoor museum of the mining era. The cabins here can be rented.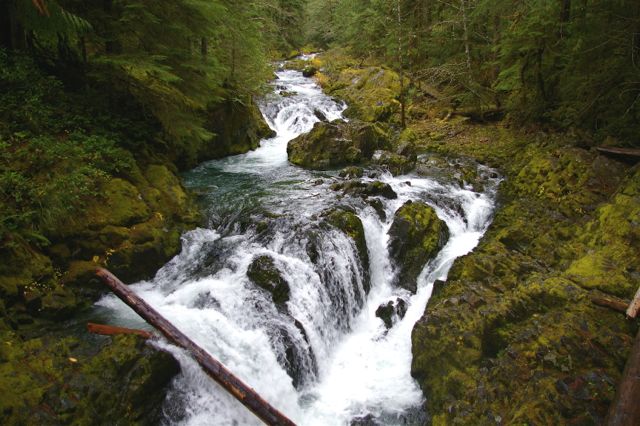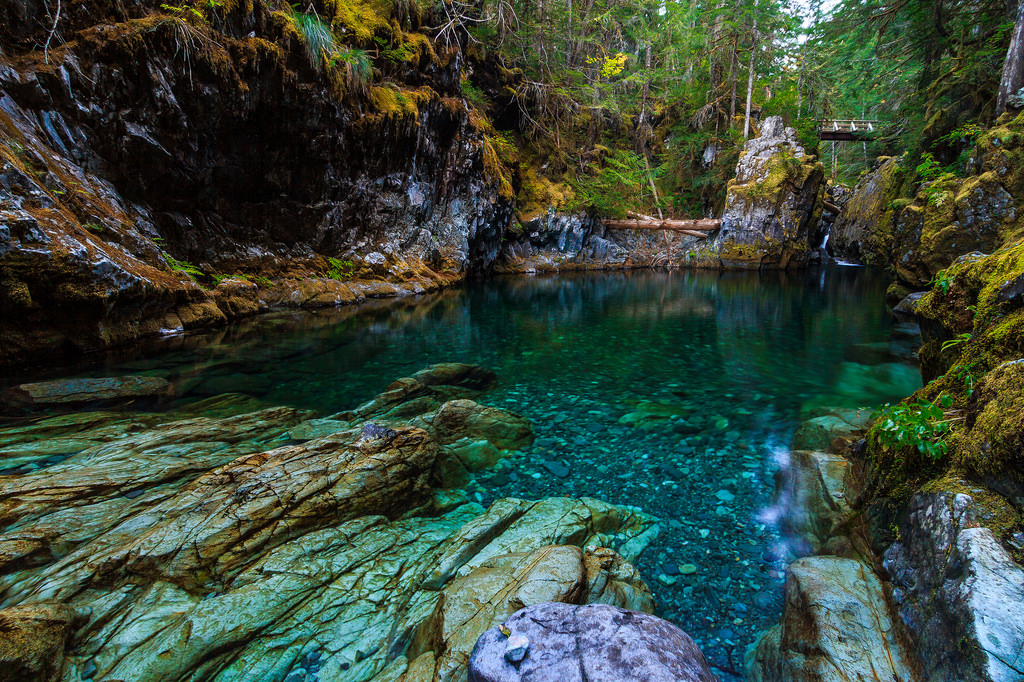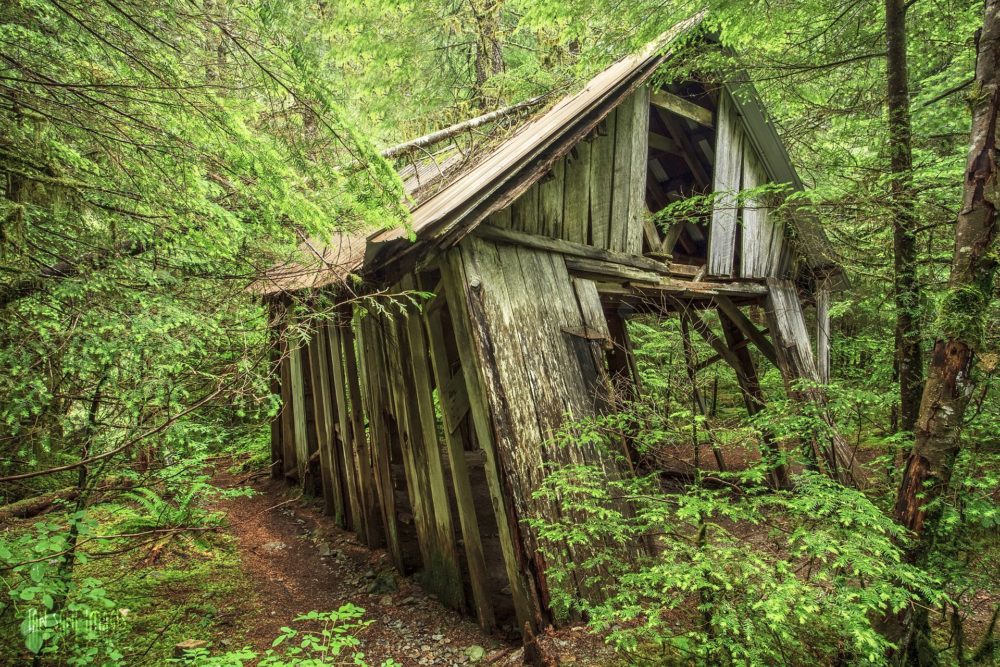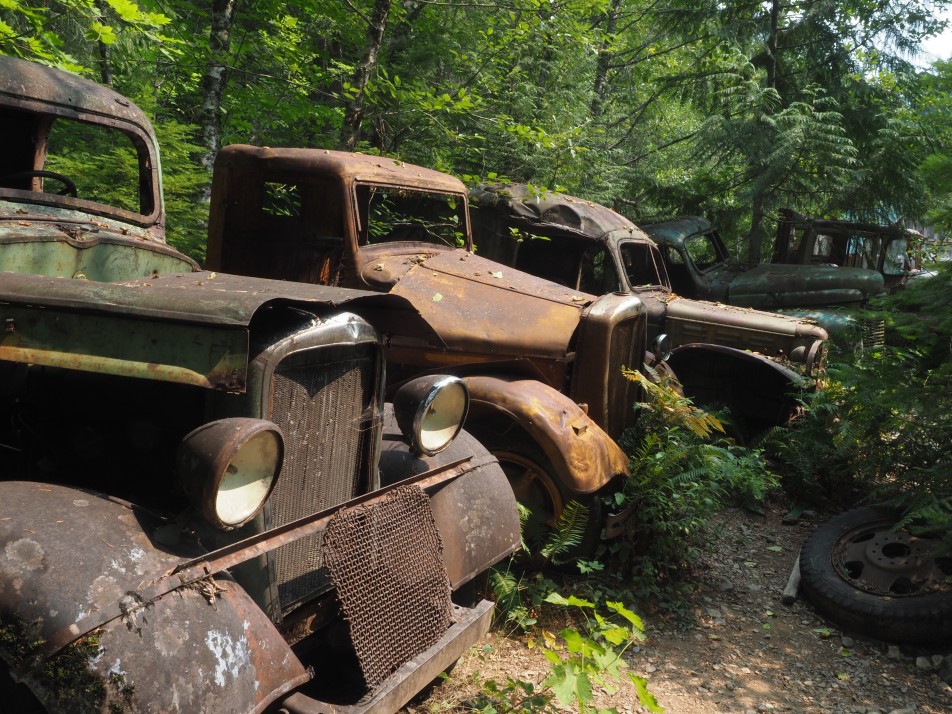 Region: North Central Cascades / Willamette National Forest
Length: 10.5 miles roundtrip
Difficulty: Moderate, 1240′ elevation gain
Season to Visit: Anytime, but winter conditions can be hazardous
Contact: USDA
11. Spencer Butte
Spencer Butte is not just an iconic backdrop to Eugene – hiking to the top is one of the most popular city hikes. The trail has steep switchbacks through beautiful thick forest, meadows and a treeless, rocky butte. Starting at the South Willamette Trailhead, this moderate to difficult 1.7 mile loop trail climbs 784 ft. before reaching the summit of Spencer Butte at approximately 2,000 ft. — the highest peak in the surrounding valley. The 360-degree view from the summit makes this short but challenging trail worth the effort for hikers of all ages. On a clear day, look for views of the Three Sisters to the east and Fern Ridge Reservoir to the west. Hikers can connect this trail with other sections of the Ridgeline Trail System for a longer hike. Watch for poison oak and rattlesnakes along the trail, although I've personally never seen a rattler on multiple trips here, only the friendly ground-squirrels that make their home at the summit.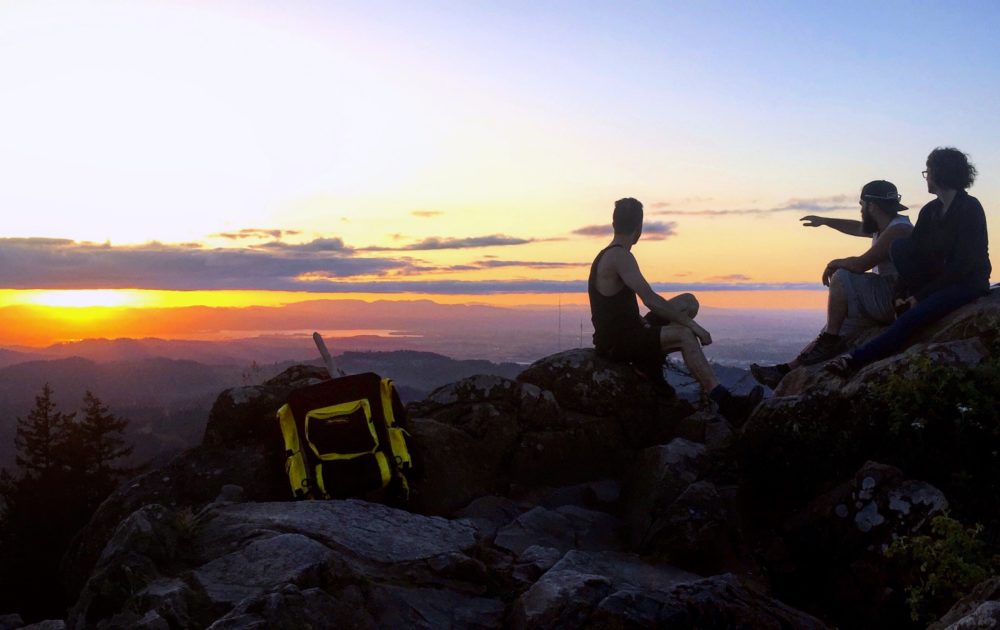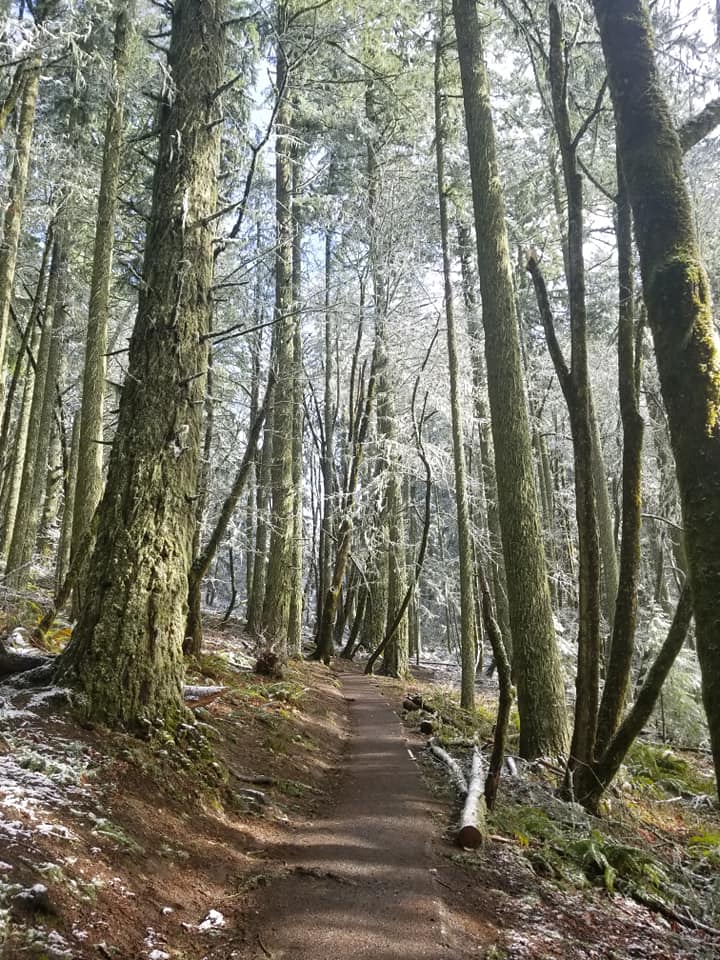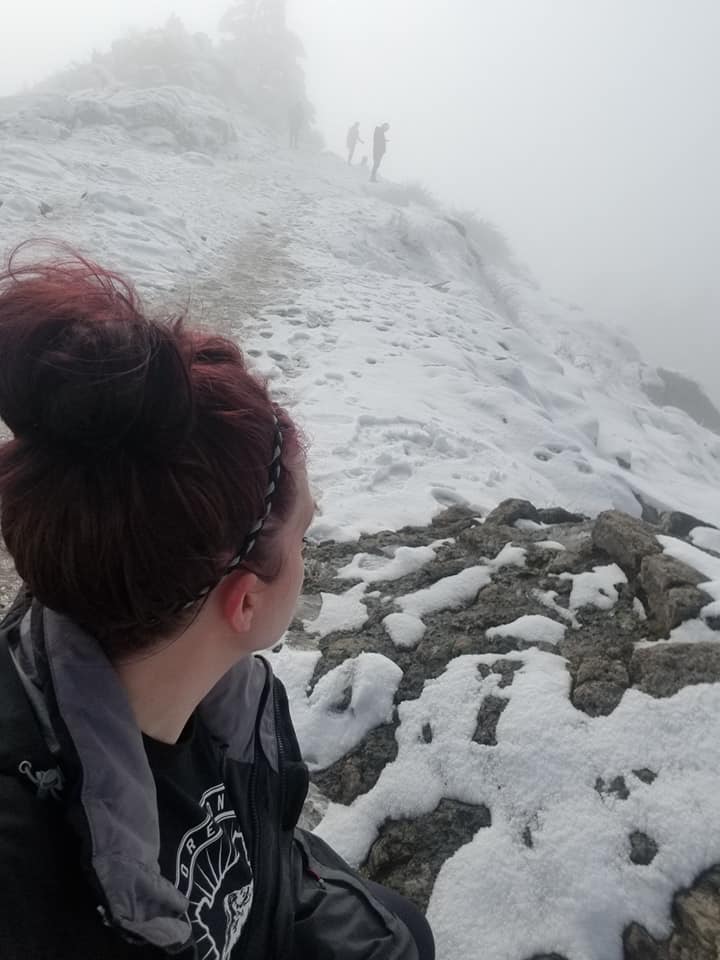 Region: Willamette Valley / Eugene
Length: 1.7 mile loop, 741′ elevation gain
Difficulty: Moderate-Strenuous
Season to Visit: Any
12. Blue Basin Overlook Trail
There isn't any other place in Oregon like the Blue Basin, and I can't imagine there's any place quite like it in the world. Tucked away in the John Day Fossil Beds National Monument, Blue Basin is a wondrous location with sandstone walls that are different shades of vibrant blue, from cerulean to aquamarine.
Some 44 million years ago, the land that is now central Oregon was a lush subtropical paradise, wiped out by a volcanic eruption near Burns about 7 million years ago. Plants and animals were trapped under a load of hot ash, eventually preserving them in fossil-form. The Blue Basin is full of them, and you will see many interpretive signs and specimens along your hike. Be sure to stop at the Thomas Condon Paleontology Center on your way — it's well worth the trip.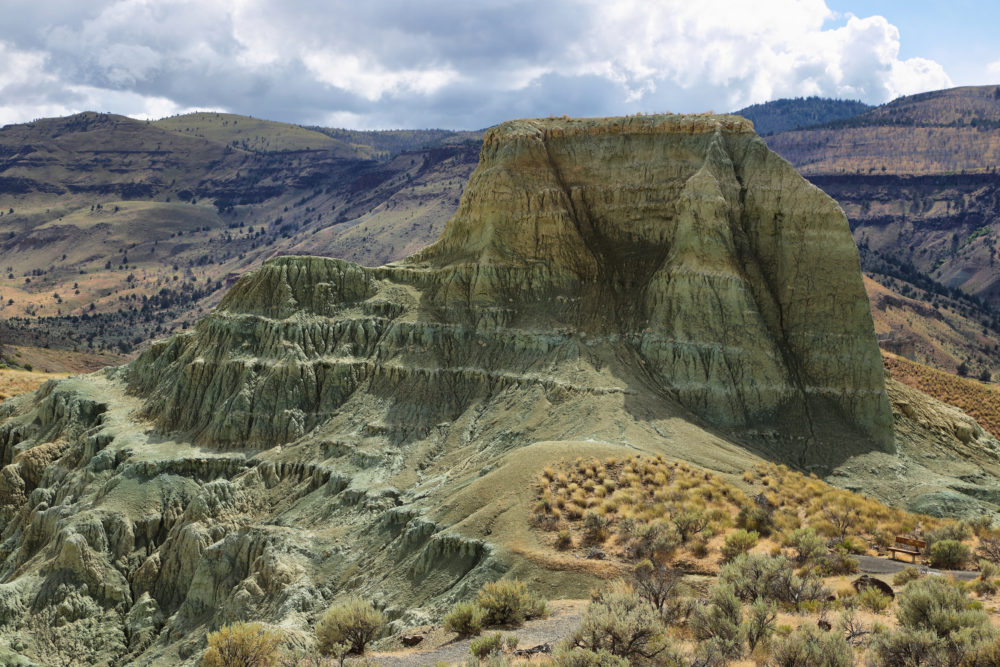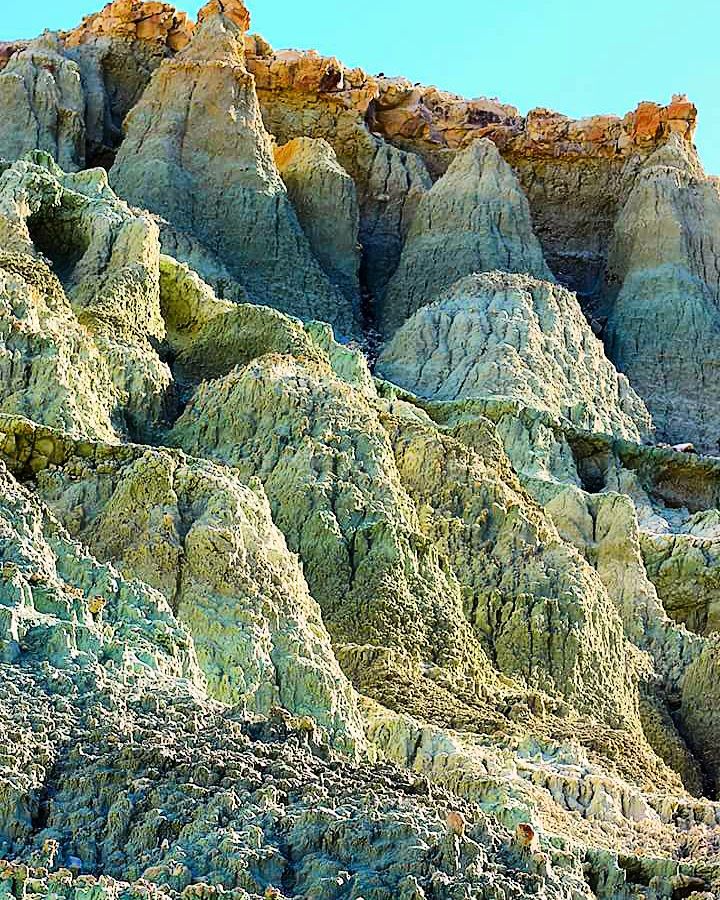 Region: Central / John Day Fossil Beds National Monument
Length: 4.0 mile loop, 898′ elevation gain
Difficulty: Moderate
Season to Visit: Spring and Fall
13. Mount Howard Summit Hike

Mt. Howard is a peak on the northwestern edge of the Wallowa Mountains. At over 8000 feet (2500 meters) in elevation, the summit hosts open subalpine grassland, intermixed with whitebark pine and subalpine fir communities. The broad summit of Mt. Howard provides a wonderful opportunity to view alpine and subalpine wildflowers as well as treat the visitor to truly spectacular panoramic views of the Wallowa Mountains and Wallowa Valley.
The easiest (and most awesome) way to get to the trailhead is via the Wallowa Lake Tramway located at the base of Mt. Howard. Your 15-minute ride in a gondola rises 3700 ft. over the forest to drop you off at an otherwise inaccessible stop on the mountain. Wildflowers grow profusely here in July and August.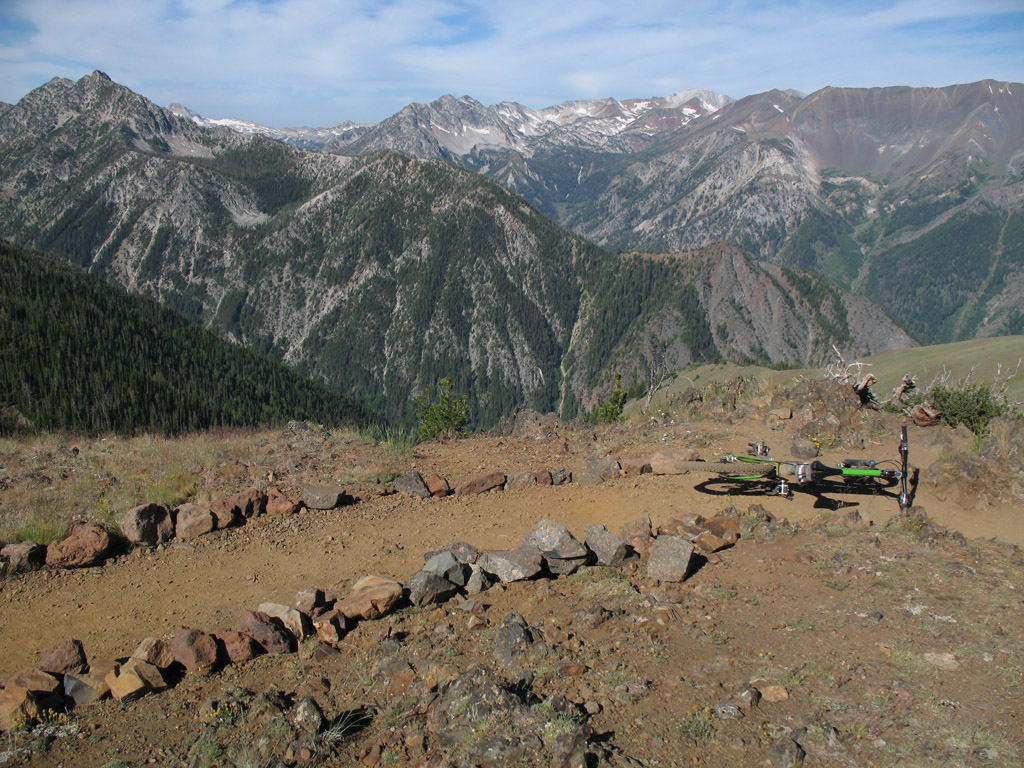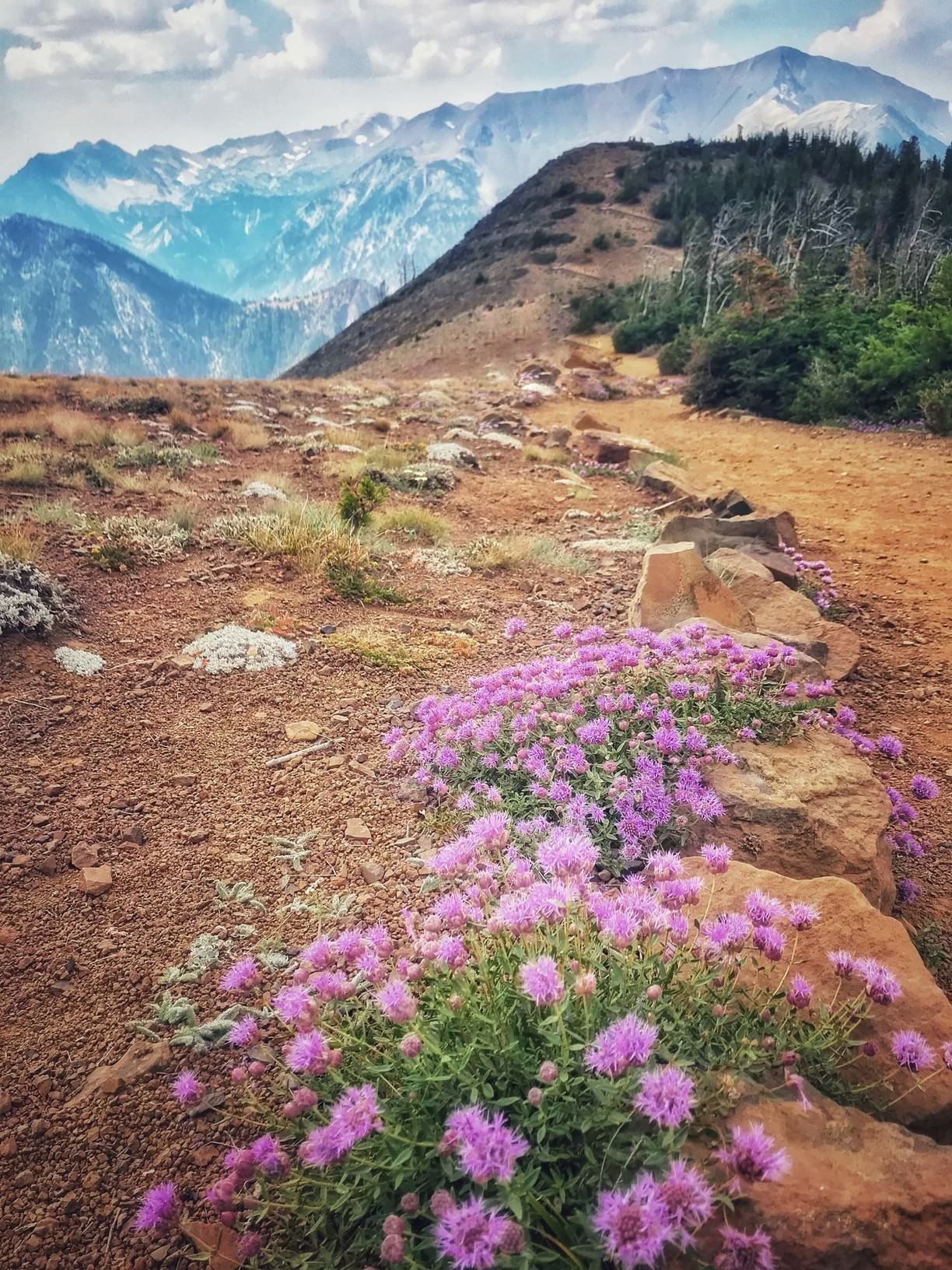 Region: NE / Wallowa-Whitman National Forest
Length: 1.1 mile loop
Difficulty: Easy
Season to Visit: July-September
Contact: USDA
14. John Dellenback Dunes Trail
Beginning in a conifer forest setting, this trail leads hikers through the sand-dunes and the deflation plain and ends at the ocean beach. Choose from a difficult trek to the beach or an easy self-guided interpretive loop through a tunnel of salal, evergreen huckleberry, and rhododendron with Douglas Fir and Pacific madrone. You'll cross a swamp and end up in an otherworldly sandscape of shifting dunes for a truly unique hiking experience.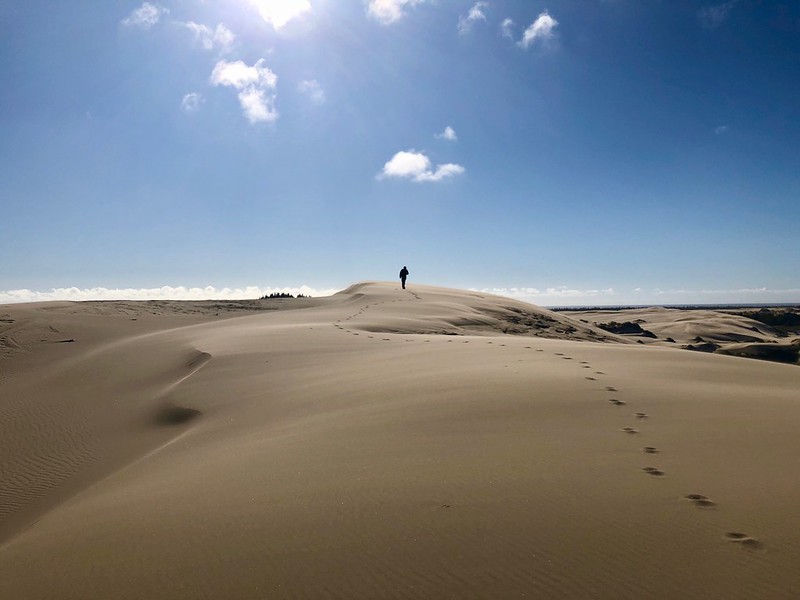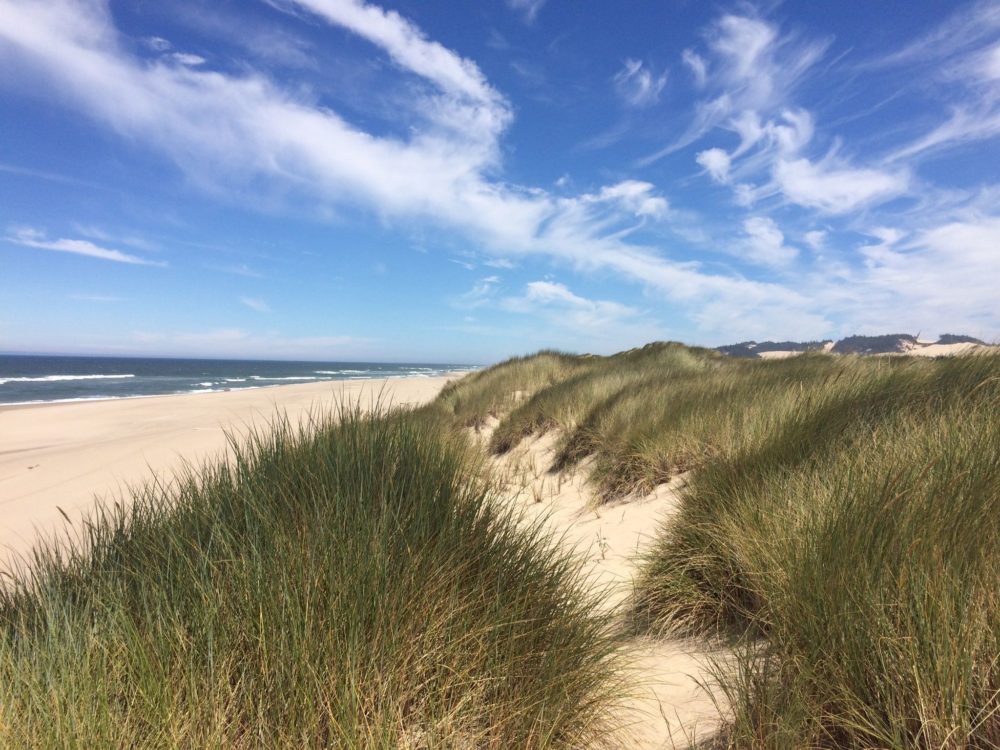 Region: Coast / Siuslaw National Forest /
William M. Tugman State Park
Length: 4.0-5.5 miles, 220′-311′ elevation gain
Difficulty: Moderate
Season to Visit: Any
Contact: USDA
15. Tamolitch Falls / Blue Pool Trailhead
This is easily one of the most beautiful hikes I've ever experienced, and a That Oregon Life favorite. One of the first things you'll notice is the color of the water. The topaz blue color is almost iridescent – like a blue Otter Pop (and almost as cold). The water is so clear that some might assume it to be only about 5 ft deep – yet closer inspection will reveal that in many spots it's over 30 ft deep. So pure in fact that you'd swear the water wasn't moving – yet at the end of this glass-like pond – a huge volume of water rushes out as the McKenzie River is reborn.
While there is rarely a falls here anymore due to the damming of the McKenzie, the native-American name Tamolitch Falls still persists. The hike to get there is serene; climbing atop mossy lava fields, through emerald green forest, and along the beautiful river.
Tamolitch has two access points – the main one is at Trail bridge Reservoir – about midway on the McKenzie River Trail.  From this trailhead, it's a 2-mile hike to Blue Pool.
The upper access point is at Carmen Reservoir.  From here it is a 3-mile hike down.  This is the harder trailhead to find, and we recommend you access the lower trailhead.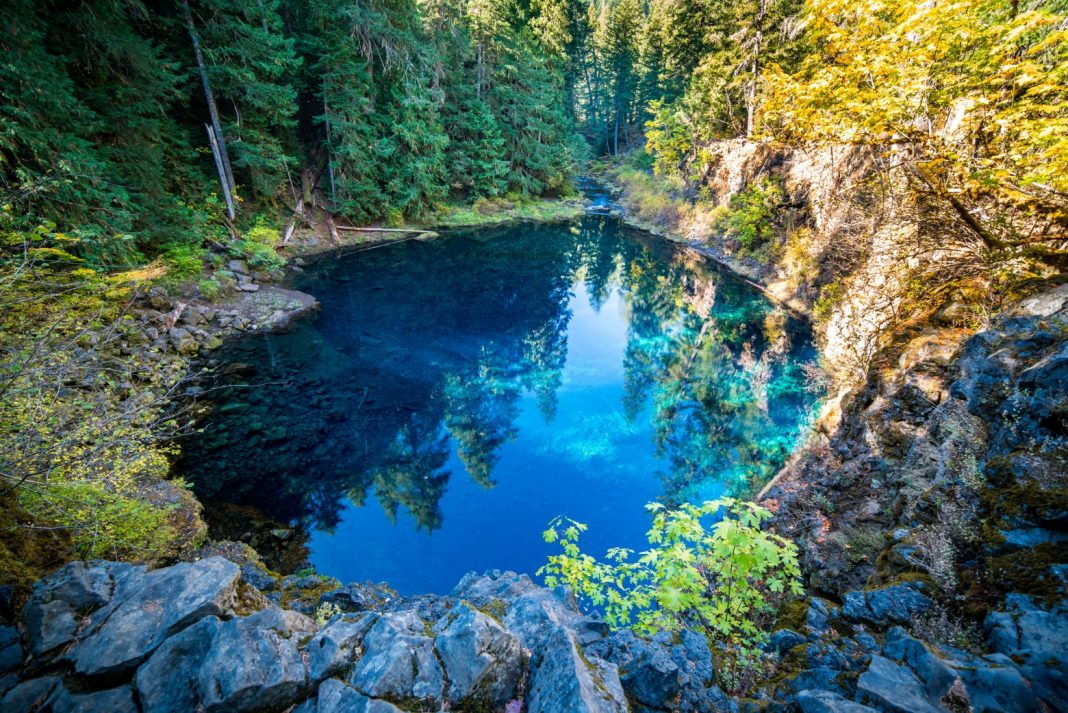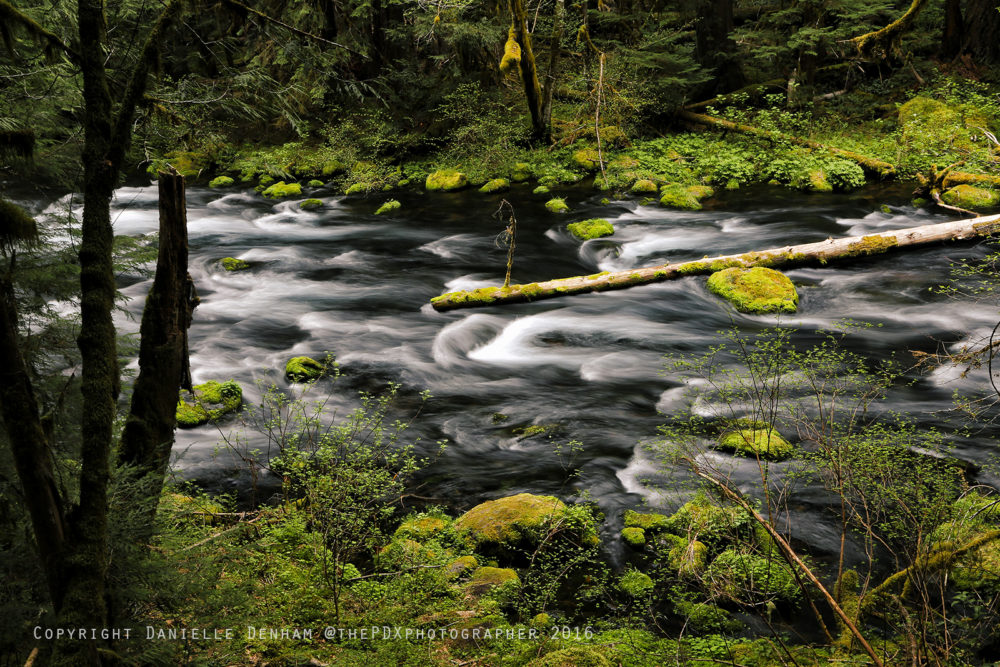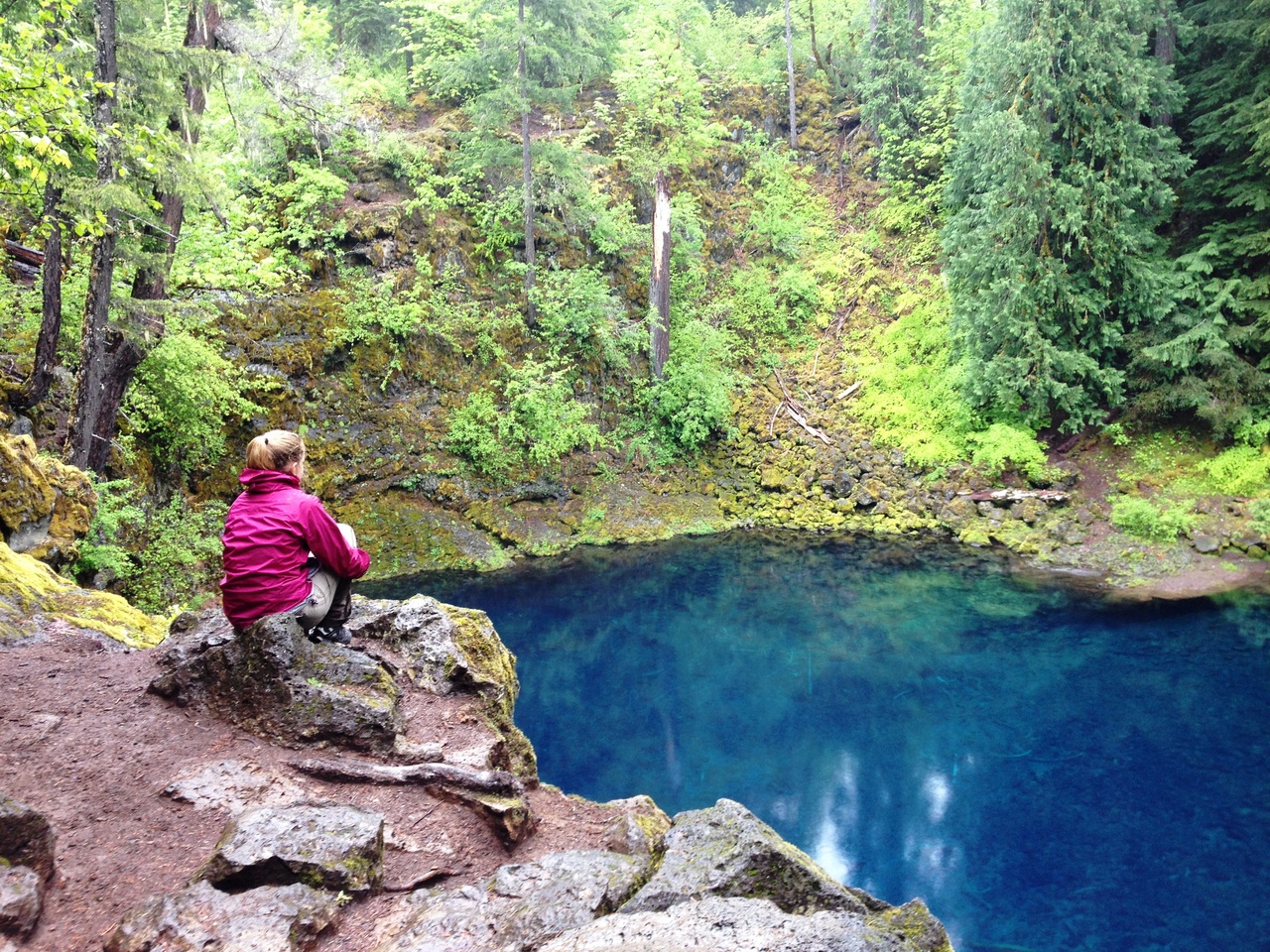 Region: Central Cascades / Willamette National Forest
Length: 4.2 miles roundtrip
Difficulty: Moderate
Season to Visit: Spring-Fall
Contact: USDA
16. Wilderness Overlook Hike
Hike along a canyon through stands of Lodgepole and Ponderosa Pine with gorgeous panoramic vistas of Greenhorn Ridge and the Indian Rock-Vinegar Hill Scenic Area to the west along the skyline. There are also stands of pure Western Larch, Oregon's only deciduous conifer. It's a beautiful tree, with needles that turn a vibrant golden yellow in the fall.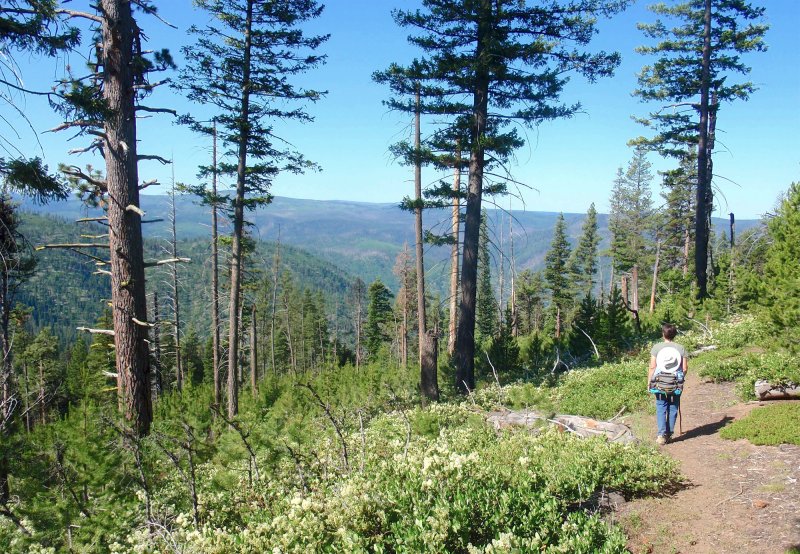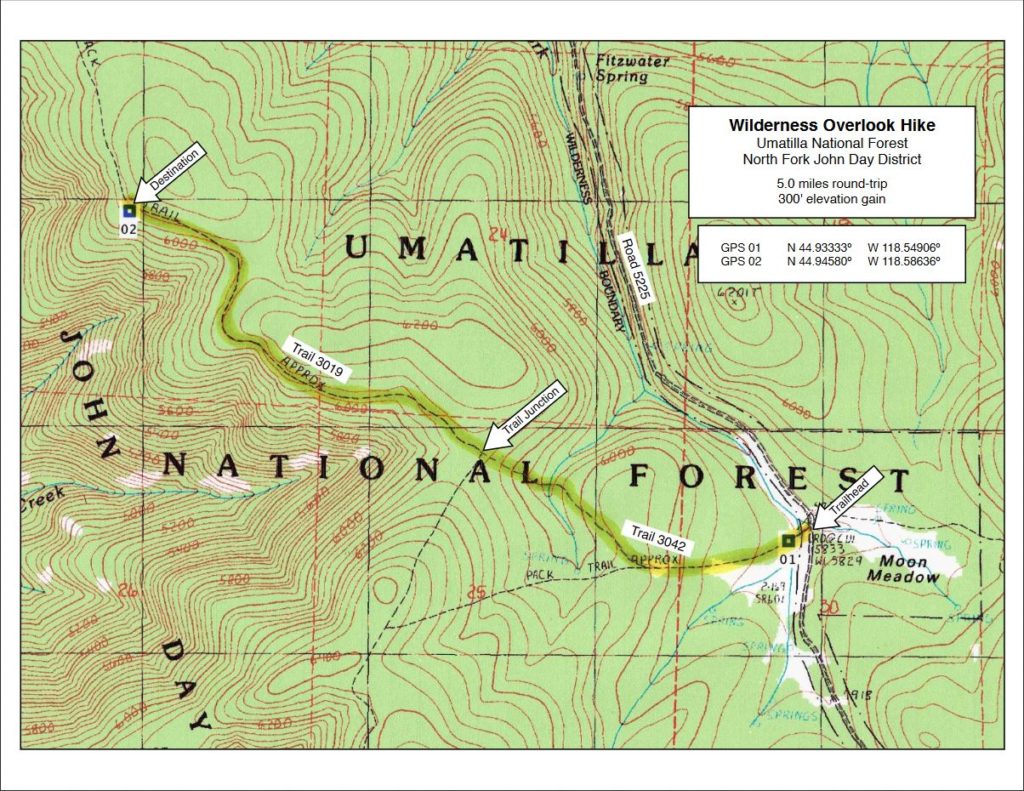 Region: NE / Blue Mountains
Length: 5.0 miles roundtrip, 300′ elevation gain
Difficulty: Easy
Season to Visit: July-September
Contact: Umatilla National Forest, North Fork John Day District, (541) 427-3231
17. Eagle Cap Wilderness Loop
This wonderful, yet difficult loop wanders through the glacial valleys of East Eagle, over three rugged passes, and visits ten moraine lakes in the process. As do many routes in the Wallowas, this hike has significant elevation gain/loss throughout, and there is little/no access to water for the final six miles or so. Go in July to see breathtaking wildflower meadows, and plan for three-four days of camping and backpacking.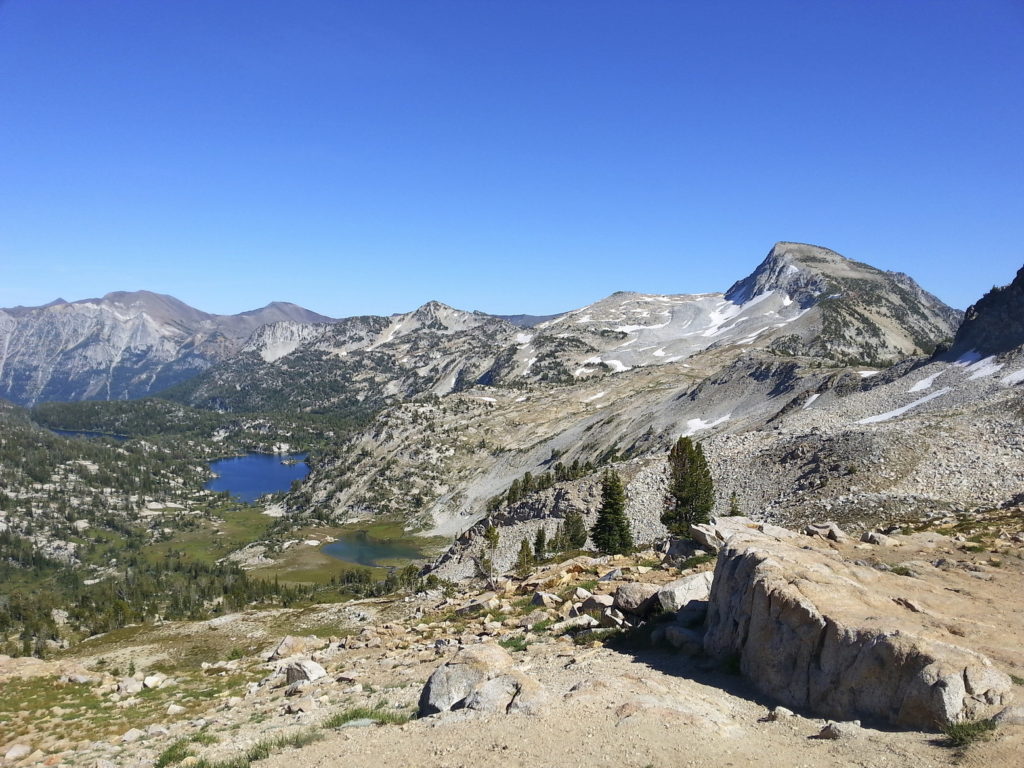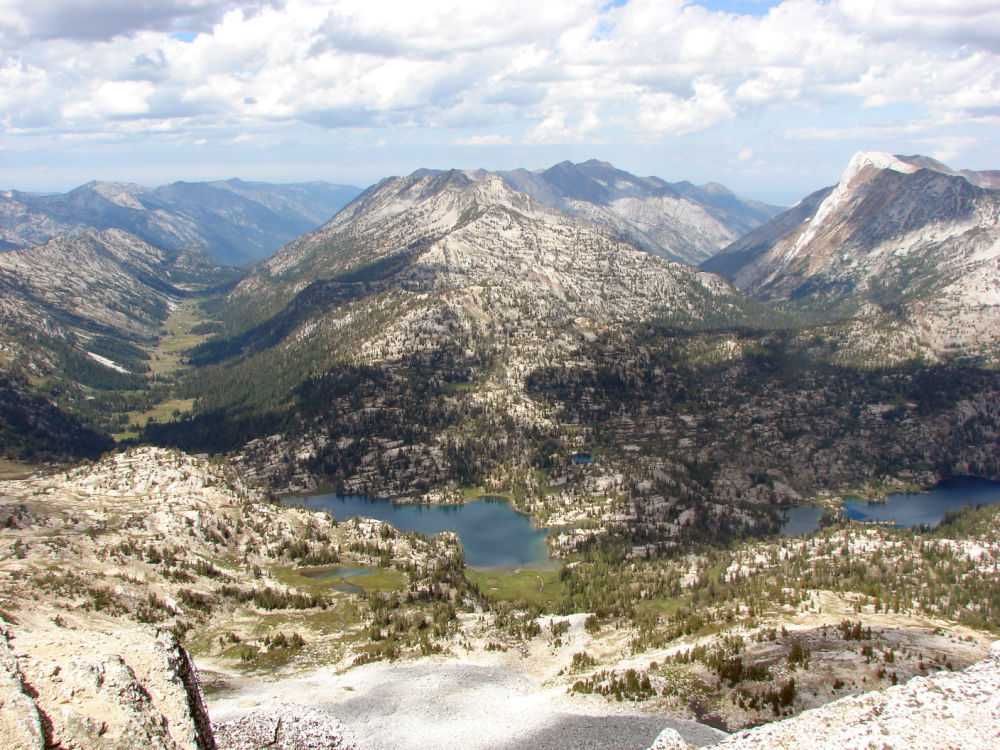 Region: NE / Wallowa-Whitman National Forest
Length: 40.3 miles roundtrip, 7000′ elevation gain
Difficulty: Difficult-Challenging
Season to Visit: July-November
Contact: USDA
18. Barlow Trail #601A
This trail was once a part of the Historic Barlow Road, one of the last legs of the Historic Oregon Trail. Where the trail meets the Still Creek Campground, there is the site of a former historic resort called Swim, which was most active during the 1920s. Various foundations from the facility, including an old pool, can still be found.
The Barlow Trail connects Still Creek Campground with Government Camp. Due to its historic value as part of the Barlow Road, it is a bit more primitive than most trails in the area to preserve its historic characteristics. Its rocky terrain and ditch like appearance is representative of how it likely looked when wagons and stock were on it in the 1850s, making this a perfect hike for history buffs.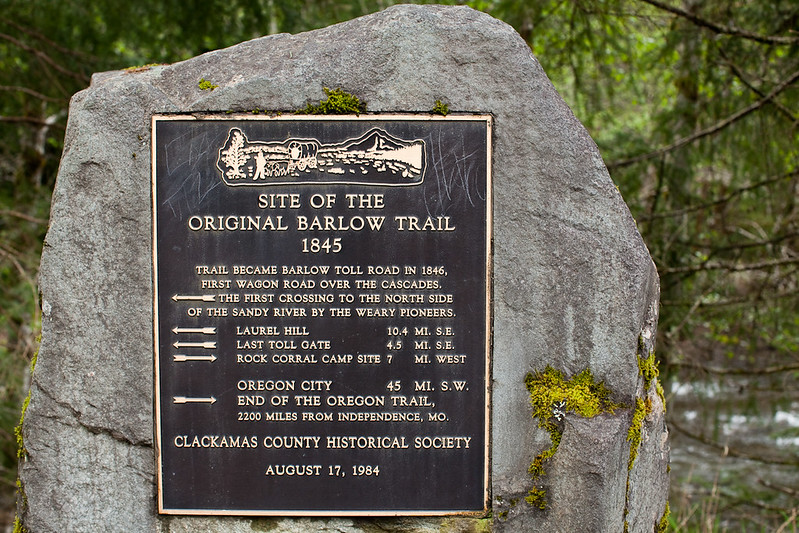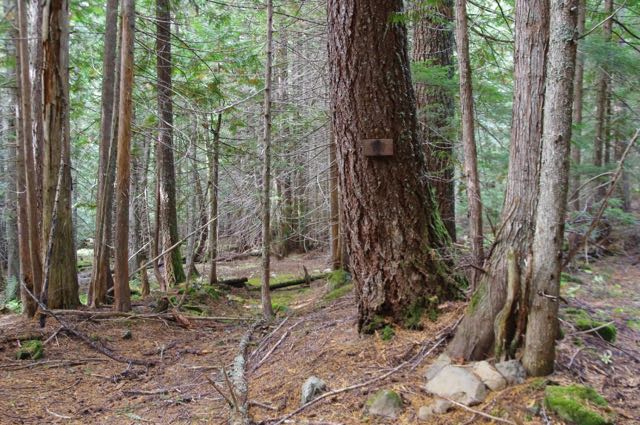 Region: NW / Mount Hood National Forest
Length: 1.2 miles roundtrip
Difficulty: Moderate-Difficult
Season to Visit: Year-round, but only snow-free May-Nov.
Contact: USDA
19. Brown Mountain Trail #1005
This section of the Brown Mountain Trail is a delightful hike, mountain bike, or horseback ride along the southern flanks of Brown Mountain. Passing through shaded old-growth forest and lava-fields, the trail offers opportunities for Morel mushroom hunting in the late spring. Wildflowers such as orchids and trilliums blanket the forest floor in early summer. You can find good seasonal huckleberry picking here, as well as brilliant fall colors.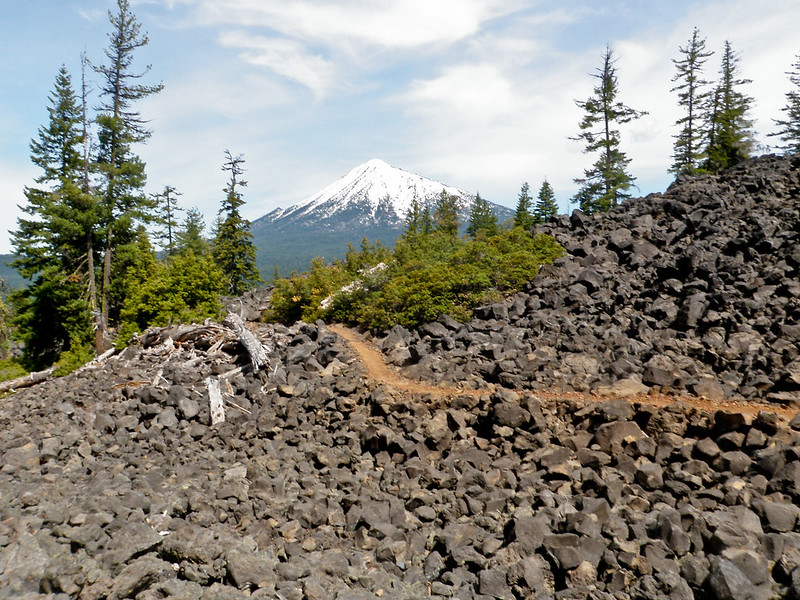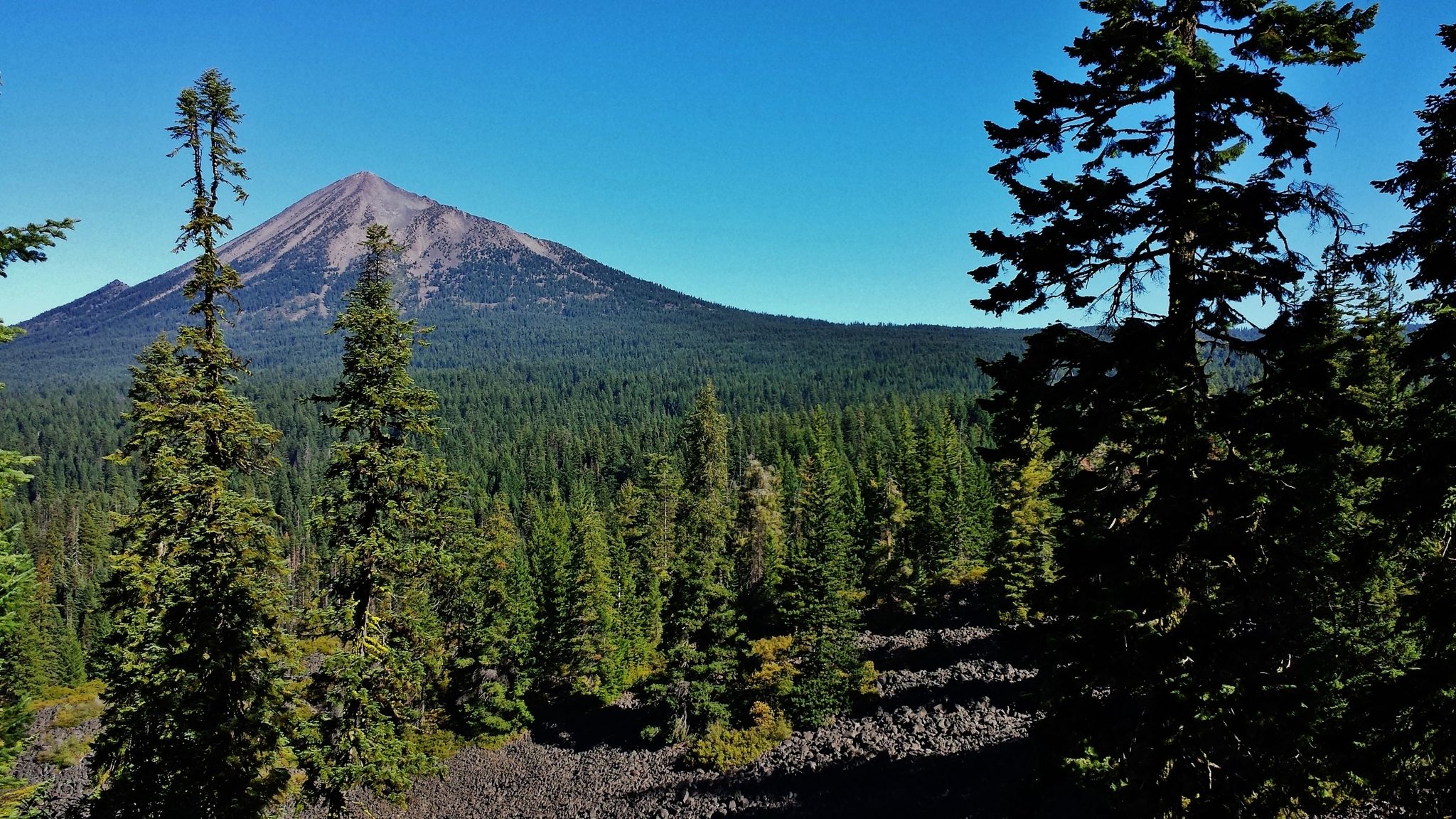 Region: South / Fremont-Winema and Rogue River-Siskiyou National Forests
Length: 6.8 miles
Difficulty: Easy-Moderate
Season to Visit: May-October
Contact: USDA
20. Moon Falls Trailhead
This trailhead is a gorgeous one through the lush forest, leading to spectacular 100 ft. Moon Falls at the end. The Pinard and Spirit Falls trailheads can also easily be accessed in the area, rounding out your day of waterfall hikes.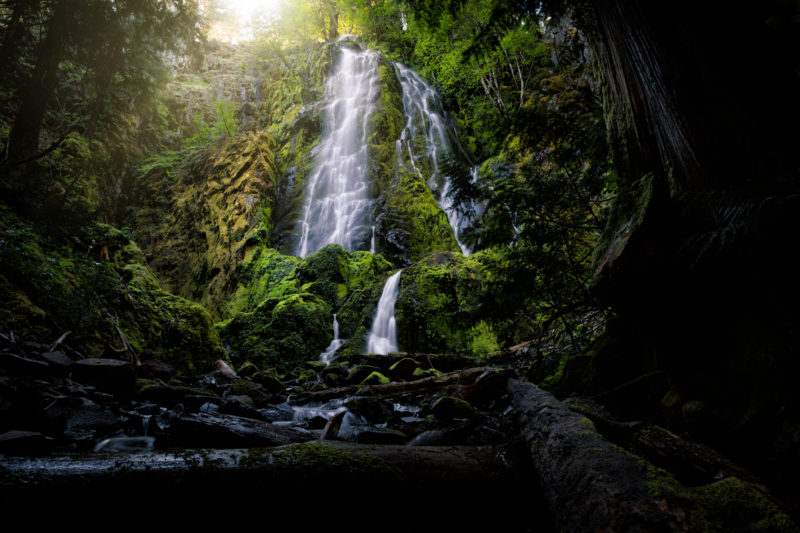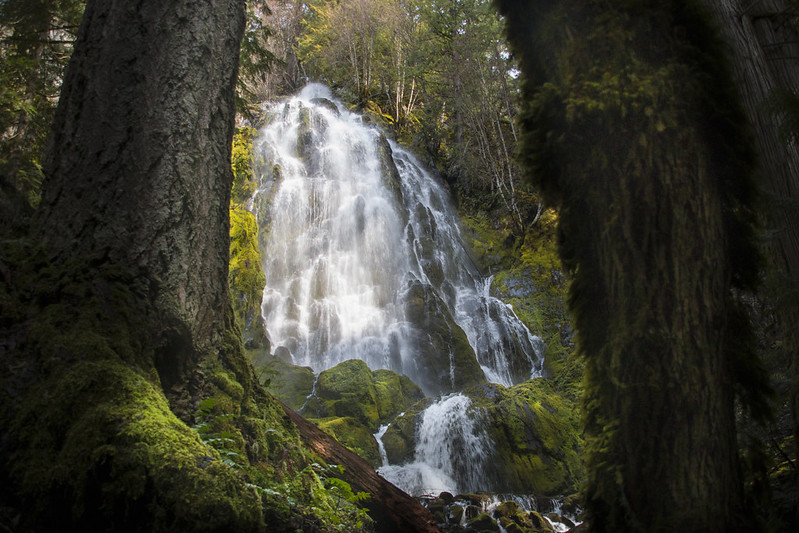 Region: Central Cascades / Umpqua National Forest
Length: 2 miles out-and-back, 101′ elevation gain
Difficulty: Easy
Season to Visit: Early Spring-Late Fall
Contact: USDA
Do you have a favorite hiking area or trail we missed? Let us know in the comments.