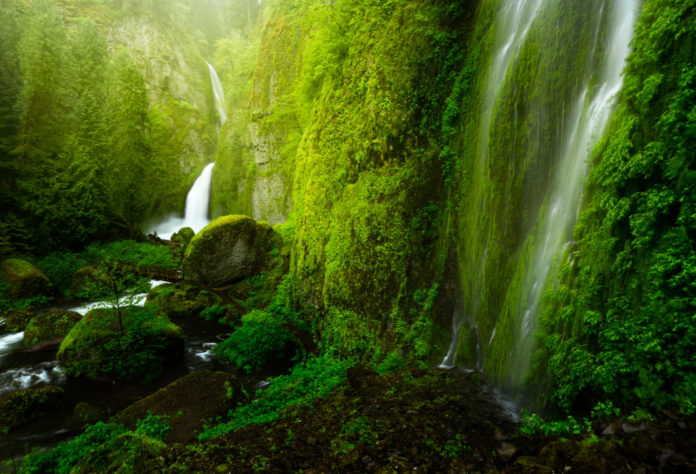 In 2017 a large portion of the Columbia River Gorge was damaged during the Eagle Creek Fire, a 49 thousand acre fire caused by firecrackers thrown by a 15-year-old boy. The fire was incredibly destructive and caused long term closures to popular scenic hiking trails. Some of those trails, including the Eagle Creek Trail have finally reopened just in time to go hiking in 2021.
Eagle Creek Trail Finally Reopens After Eagle Creek Fire
The Eagle Creek Trail is a well loved, heavily trafficked trail not far from Cascade Locks. It's a cliffside hike which overlooks Eagle Creek, has pretty views of the creek's canyon, and passes through a steep forested basalt cliff.
View this post on Instagram

Sign up for monthly emails full of local travel inspiration and fun trip ideas. In each newsletter we'll share upcoming events, new things to do, hot dining spots and great travel ideas.
After the fire the Eagle Creek Trail and other nearby trails were closed due to danger from landslides. Now the entire length of the Eagle Creek Trail has been reopened, along with other trails and waterfalls such as Wahclella Falls, Elowah Falls, McCord Creek Falls, the Gorge 400 Trail, and part of the Larch Mountain Trail. You can get an updated list of what's open and closed in the area here.
View this post on Instagram
Some popular trails in the area are still closed for now due to landslide danger and recent landslides. It should be noted that landslide danger is still present along the newly opened trails, and the main exit to the Eagle Creek Trail has seen frequent closures recently due to landslides.
View this post on Instagram
These recent trail openings are due to volunteer work done by the Pacific Crest Trail Association, Washington Trails Association, Trailkeepers of Oregon, and Friends Of The Columbia Gorge.
View this post on Instagram
Please Note: Hiking is an at-your-own-risk activity. Hikers visiting this area are urged to use caution and be wary of burned areas during and after storms with heavy rains and winds. Landslides and falling trees are a risk in these burned areas. Always check ahead of time to see that the trail you want to hike is open and accessible.
Are you planning on hiking any of the newly reopened trails in the Columbia River Gorge? What are your favorite trails to hike in Oregon? Let us know in a comment and tag the friends you want to go hiking with this year in Oregon!