With dozens of waterfalls to explore and hundreds of trails, Central Oregon is a hiker's paradise.  If you're ready for adventure in Central Oregon this year, these are five of the best trails to hike near Bend Oregon.
Chush Falls Trail
This is one of those trails you just have to take if you're in the area.  This easy 5 mile round trip hike will lead you through an eerie burnt forest and end in a cascading picturesque waterfall.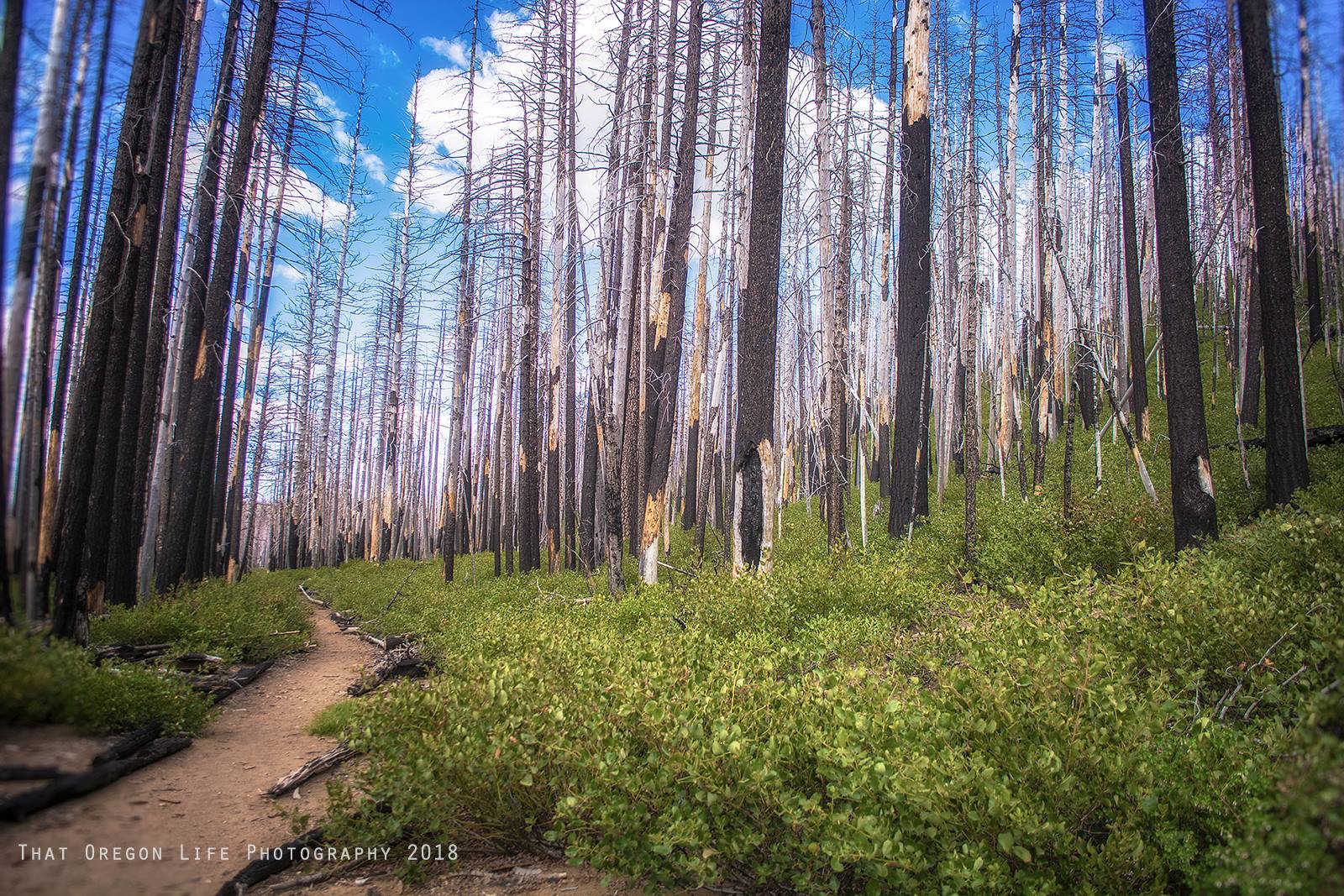 This trail will also treat you to sweeping views of the Three Sisters and Broken Top.  The trail is accessible year round, though you should plan on using snowshoes in the winter.  Dogs are allowed on the trail but must be kept on a leash.  June to October is a prime time to take this trail as birding is good during summer months.  You can find detailed directions to the trailhead here.
Green Lakes Trail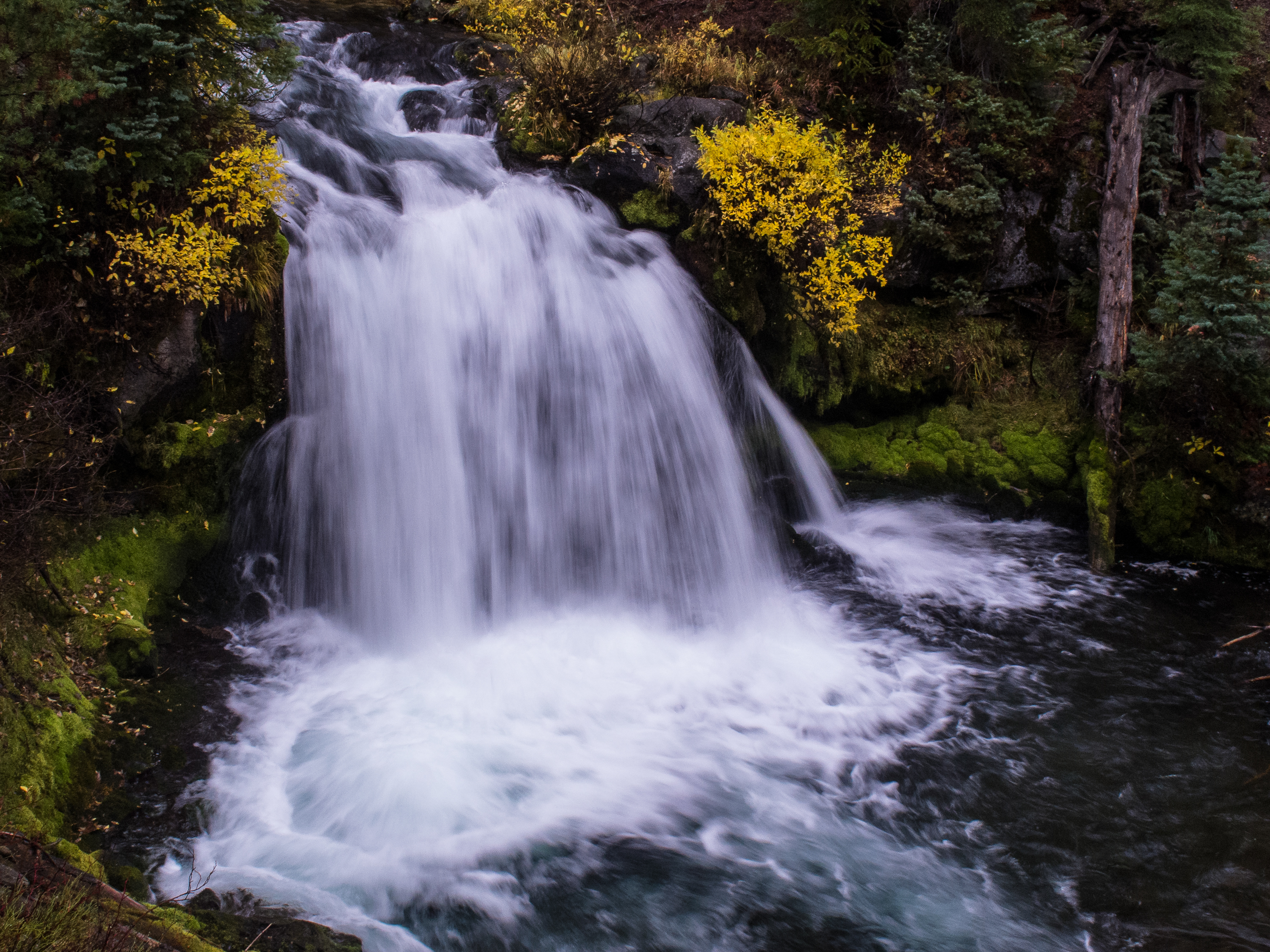 The beautiful Green Lakes Trail is a local favorite.  This is a moderate hike along a 4.5 to 6 mile trail.  Along this trail you'll have the opportunity to see lava flows, waterfalls, and an abundance of wildflowers.  The trail gradually climbs alongside Fall Creek in the Three Sisters Wilderness and goes right between the base of Broken top and South Sister.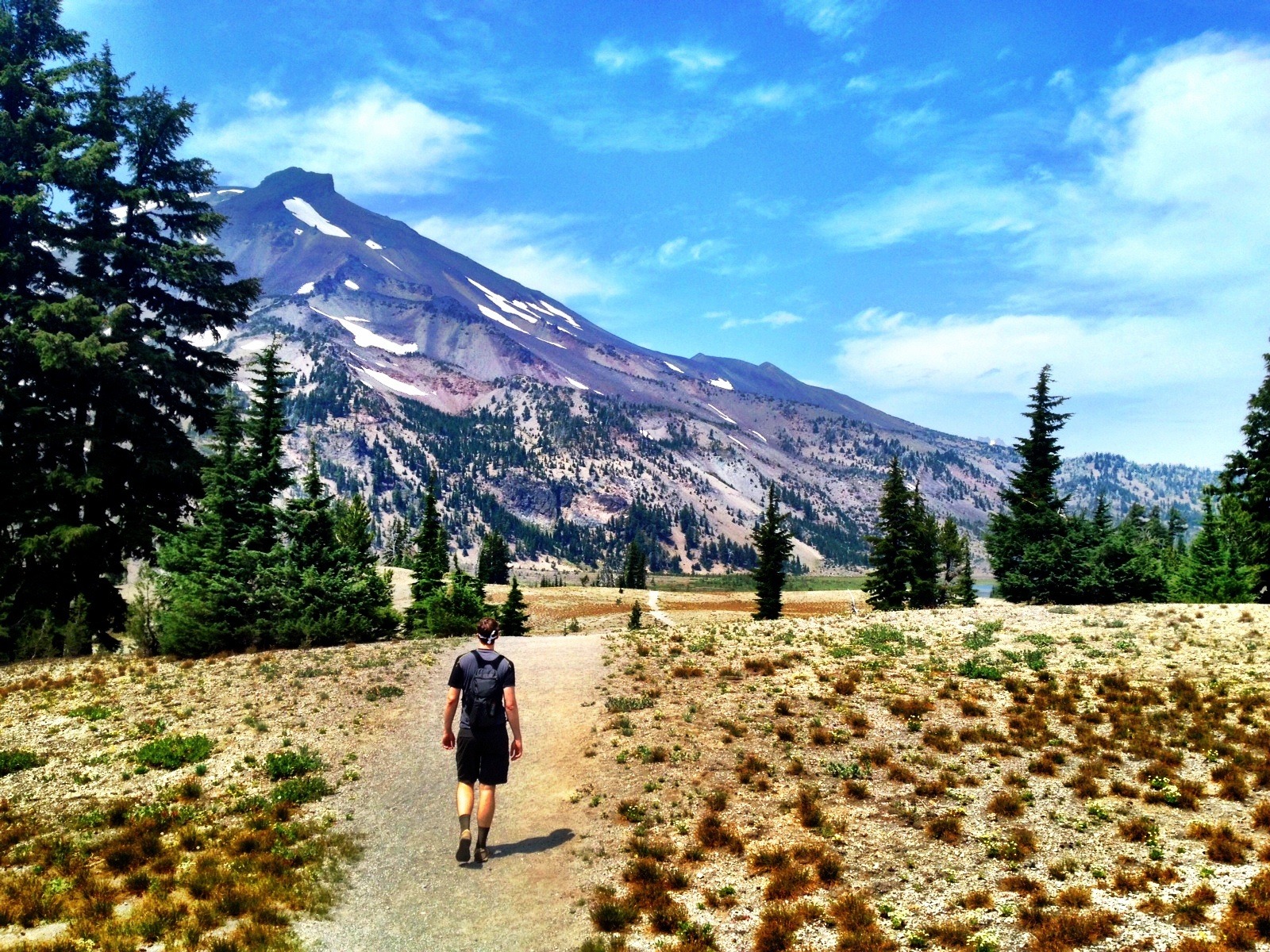 Fall Creek Falls is approximately 1 mile up the trail.  You'll come to the first lake after almost 4.5 miles, but you can continue your hike for another 3 miles to the other lakes.  The parking lot serves several trailheads and can get crowded, however there is overflow parking across the highway.  Get there early as the parking lot can fill by 7 am and the trail can get crowded in summer months.
Sisters Mirror Trail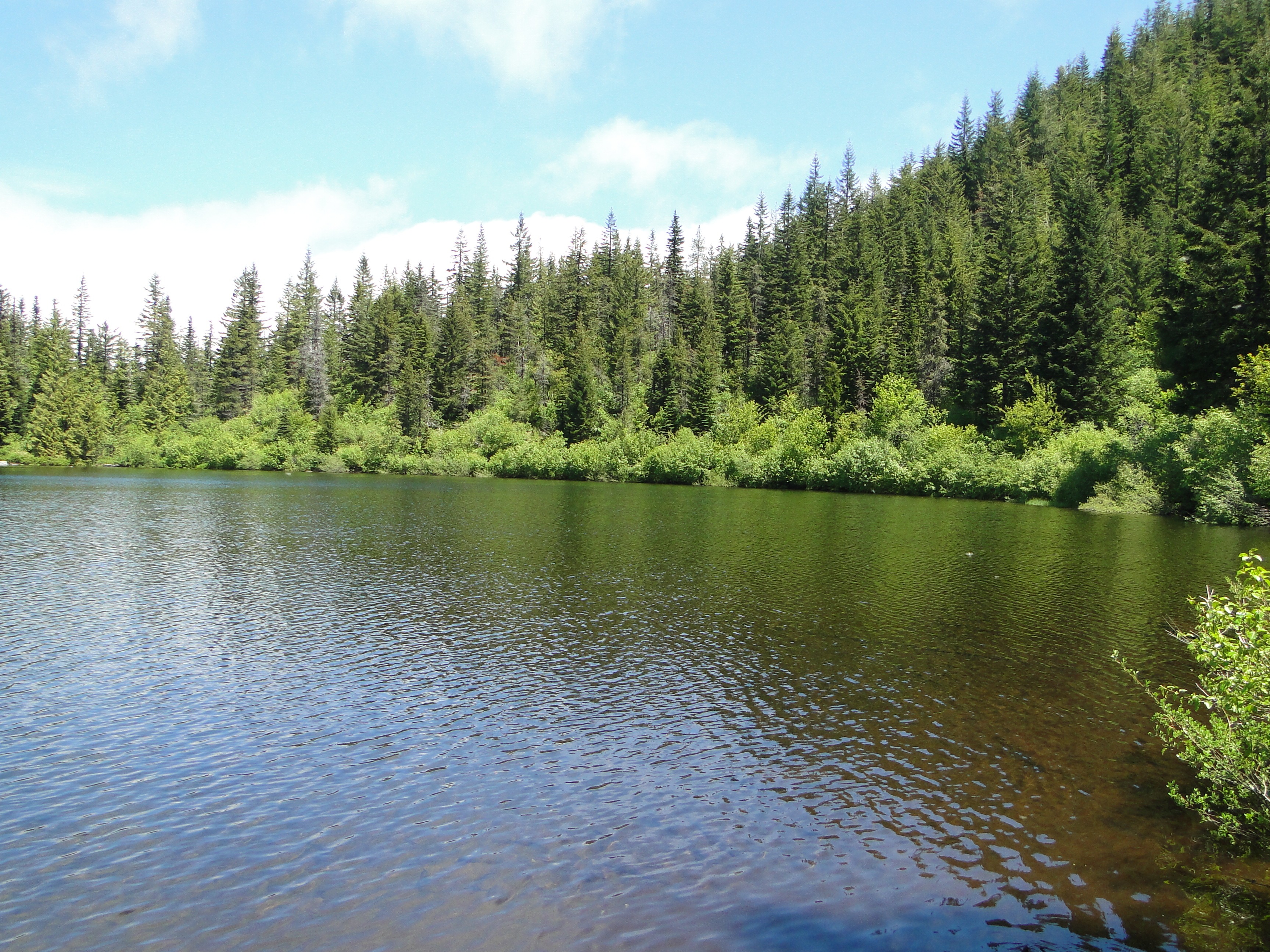 This trail is open from July to October and makes for a perfect summer hike.  There are no mountain views on this hike, but it will lead you to dozens of small mountain lakes that are good for taking a dip.   You'll also be lead through a pumice field and forests of mountain hemlock, and past meadows full of wildflowers.  Dogs are allowed on the trail with a leash.  This trail also offers easy access to the Pacific Crest Trail.  This is a great hike to take to get away from crowds on other popular nearby trails.
Tumalo Mountain Trail
If you want sweeping views of Broken Top and Mount Bachelor, this is the trail for you.  The Tumalo Mountain trail is a popular 4 mile round trip hike to the peak of Tumalo Mountain.  It's open year round, and is a popular hike in winter with snow shoes.  Dogs are allowed on this trail on a leash.
The trail switch backs up through hemlock and pine forest and through meadows of stunning lupine.  Be prepared to see a lot of people on this trail.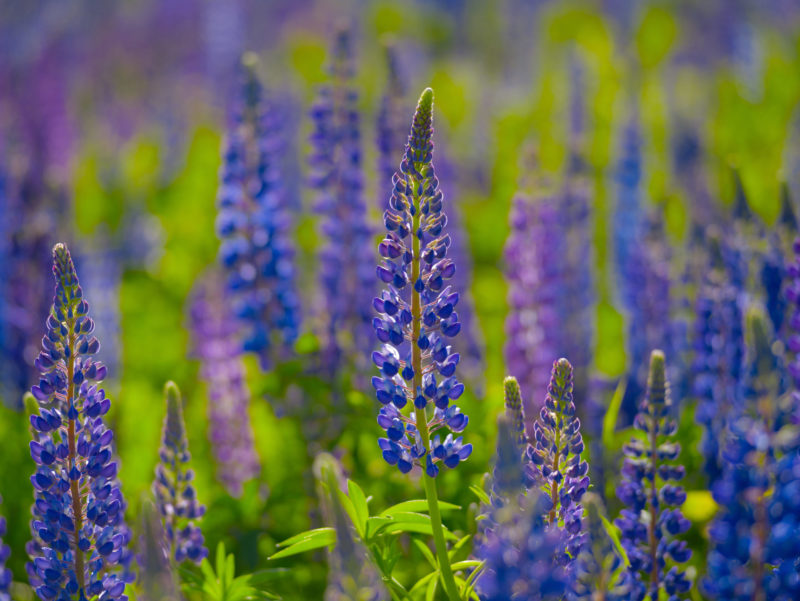 Paulina Lake Trail
The 7.5 mile loop around Paulina Lake will lead you to natural hot springs, past obsidian flows, and give you views of Paulina Peak.  Most of the trail is right next to the water, so you'll be treated to views of the lake and the peak for most of your hike.
Tips For Hiking In Central Oregon
Check online to be sure the trail you want to hike is open before you travel out there.  Also check to see what passes, if any, are required to park at the trailhead.
Let people know where you're going and when you'll be back.
Take a hiking GPS so you don't get lost.
Take a friend.  Hiking is always better with a friend.
Carry extra water and a nutritious snack such as gorp (trail mix), or protein bars.
Wear good, comfortable hiking boots or sneakers.  Take an extra pair of socks too (trust me, someone always gets their feet wet, and it's no fun hiking in wet socks).
Bring a light jacket or raincoat and check the weather ahead of time.  Better to be prepared than cold and wet from the elements.
Be good to nature.  Stay on the trail when possible so you don't tramp down vegetation.  Leave nature alone.  This means not picking up pretty rocks, wildlife or vegetation to take home with you.  Pack it in, pack it out: whatever you bring in with you, make sure it comes out with you, even if it's just an apple core or other food waste, bring it out and throw it in the trash instead of leaving it for other hikers to find.  This also includes human waste.  Some trails don't have bathroom facilities.  Try to pack your waste out with you in a zipped plastic bag, but if you can't, live by the rule: 200 feet, 6 inches deep.  Bury human waste 200 feet away from water and at least 6 inches deep.  This means you'll have to bring a trowel to dig with.  Don't count on digging a 6 inch deep hole with a rock or stick, it just won't work.  Cover it up when you're done.  Try to leave whatever trail you're on as good as when you found it.
Have you hiked any of these trails?  Which one of these is most likely to make it onto your bucket list?  Share this and tag a friend you'd like to hike these trails with.  If you have pictures of your adventures hiking these trails, share them with us!