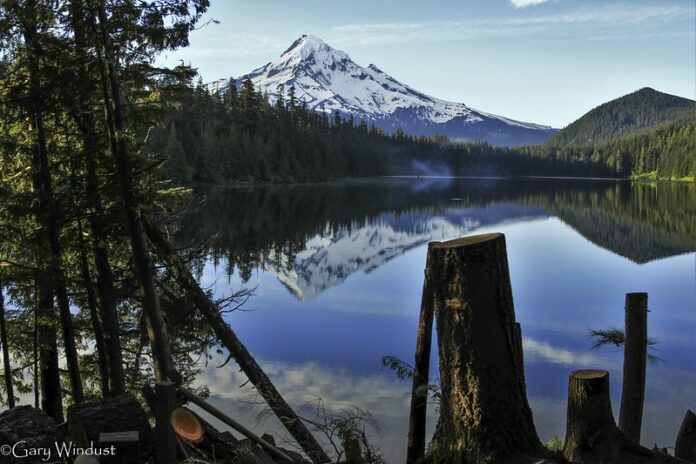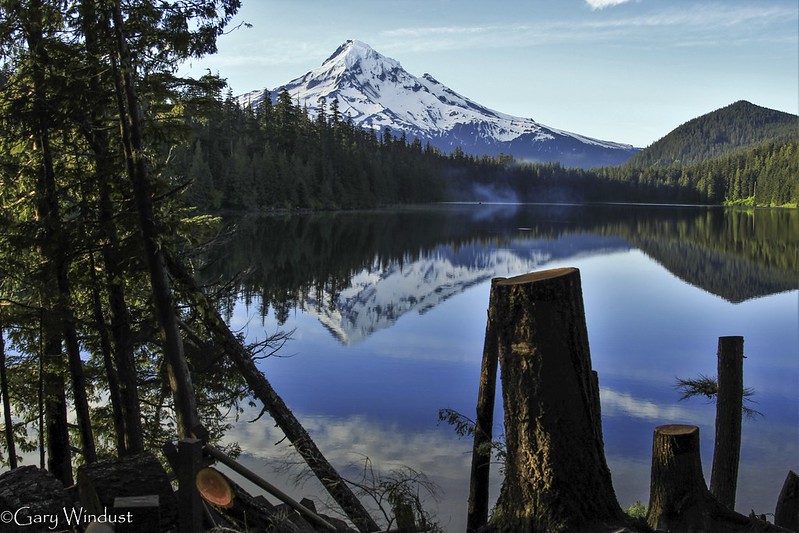 Oregon is well known for its sweeping landscapes, forests, and outdoor recreational opportunities. Few things capture the essence of Oregon's stunning landscapes like the hundreds of tranquil lakes. Whether you're an avid swimmer, kayaker, or simply looking for a peaceful spot to relax and unwind, the Beaver State has no shortage of picturesque lakes to choose from.
Crater Lake (The Most Popular Scenic Lake in Oregon)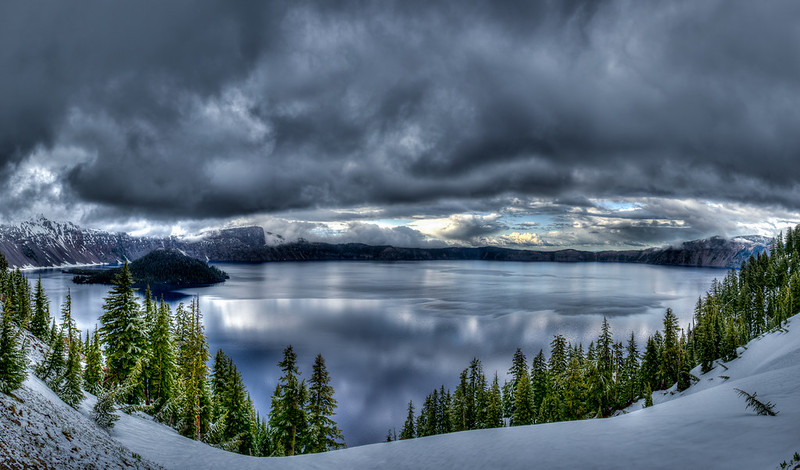 While this natural lake isn't popular for fishing or swimming, it's popular with photographers, wildlife enthusiasts, and hikers.
There are a number of hiking trails within Crater Lake National Park, including trails to several waterfalls, the Pacific Crest Trail, and others.
Crater Lake: Oregon's Deepest Lake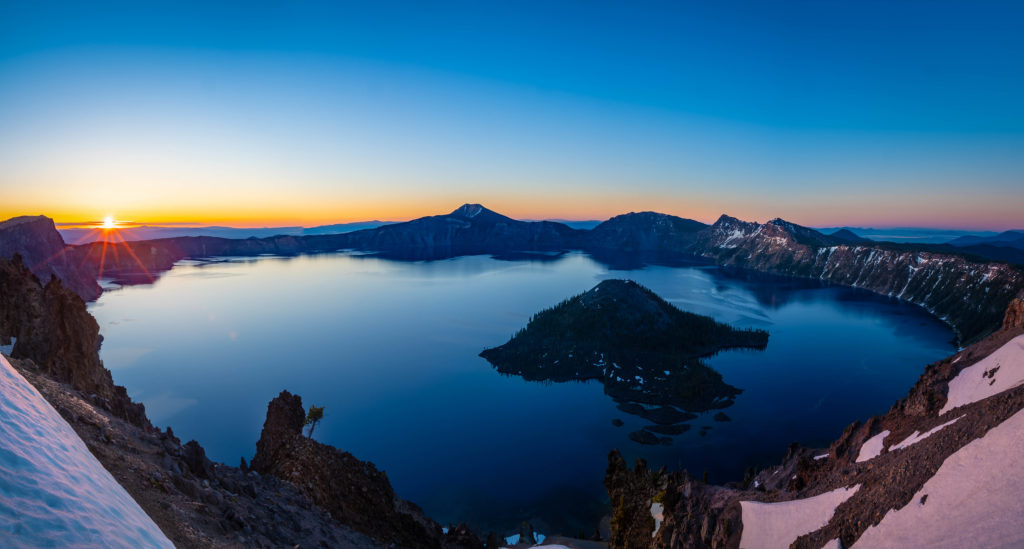 At 1,943 feet deep, Crater Lake isn't just Oregon's deepest lake, it's also the deepest in America. This stunning lake is known as the 'Jewel of the Cascades,' and is one of the best lakes in Oregon for tourists.
RELATED: 16 Awesome Crater Lake Facts Most People Don't Know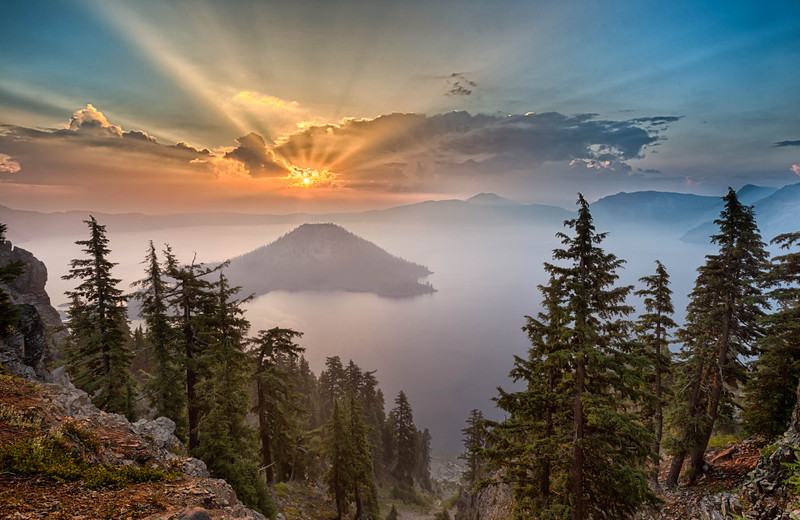 Each year approximately 500,000 people visit Crater Lake in the Cascade Mountains from all over the world.
Crater Lake National Park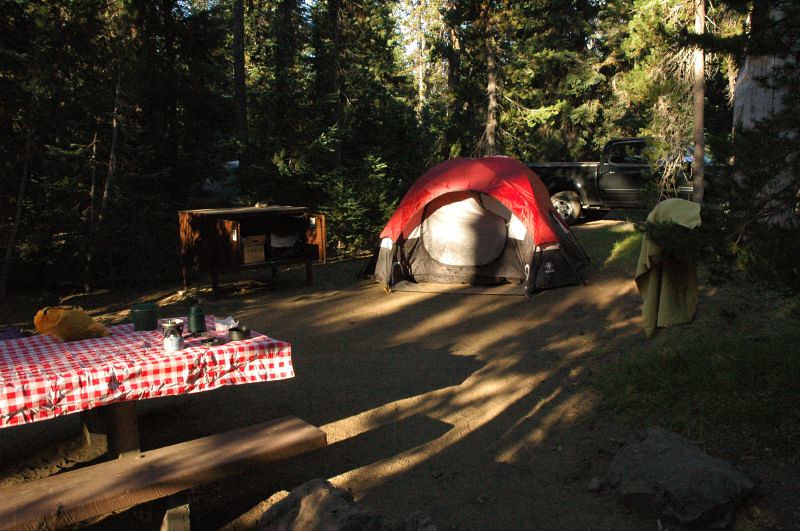 Camping is also popular within the national park, and in nearby areas. While the campground doesn't overlook the lake, backcountry camping is allowed with a permit. Check out more the camping opportunities at Crater Lake in our guide.
Trillium Lake (Perhaps The Most Photogenic Lake in Oregon)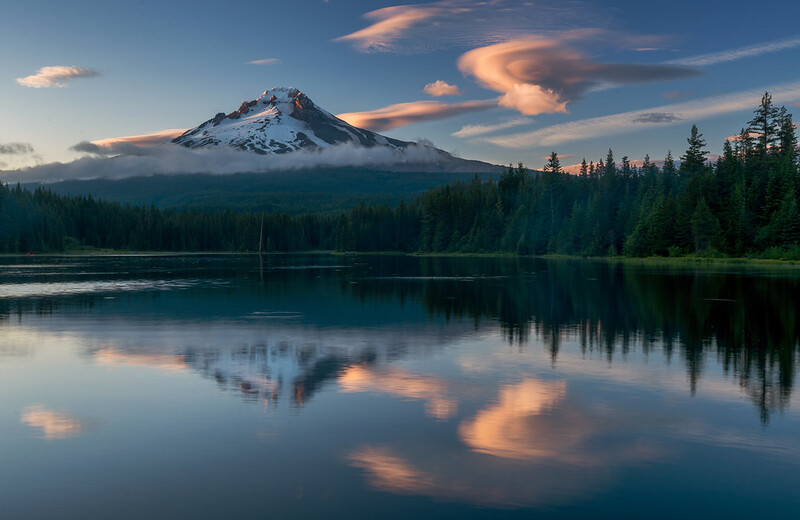 Trillium Lake sits in the shadow of gorgeous Mount Hood in the Mount Hood National Forest. Because it's close to Portland, it's a popular spot for summer recreation and camping.
With Mount Hood reflected in the waters of Trillium Lake, it's easy to see why this is one of the most photographed spots in the state.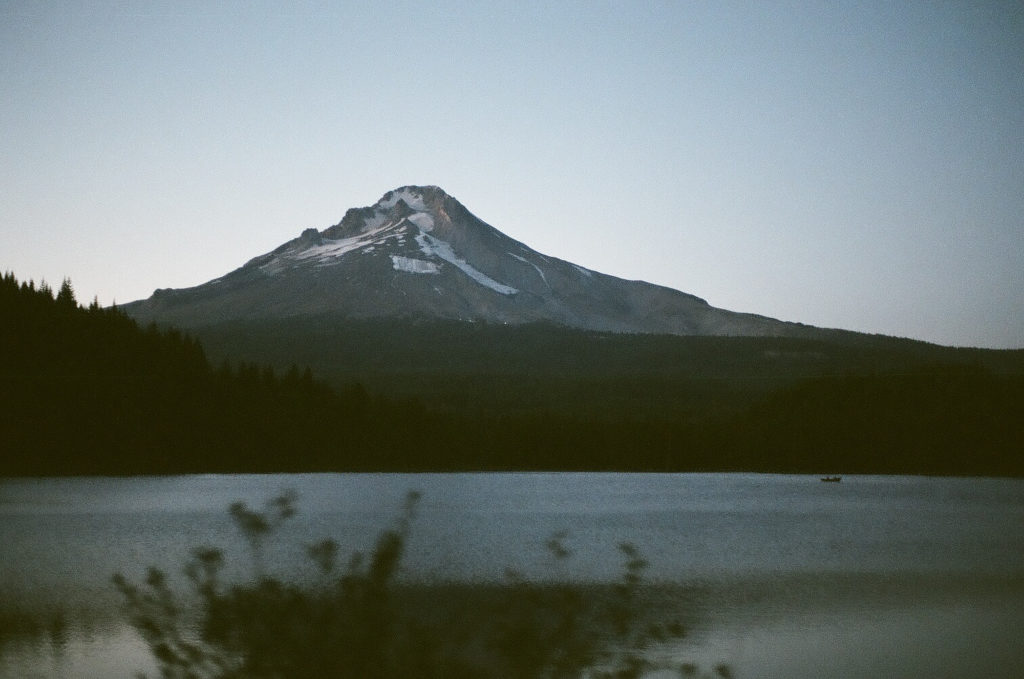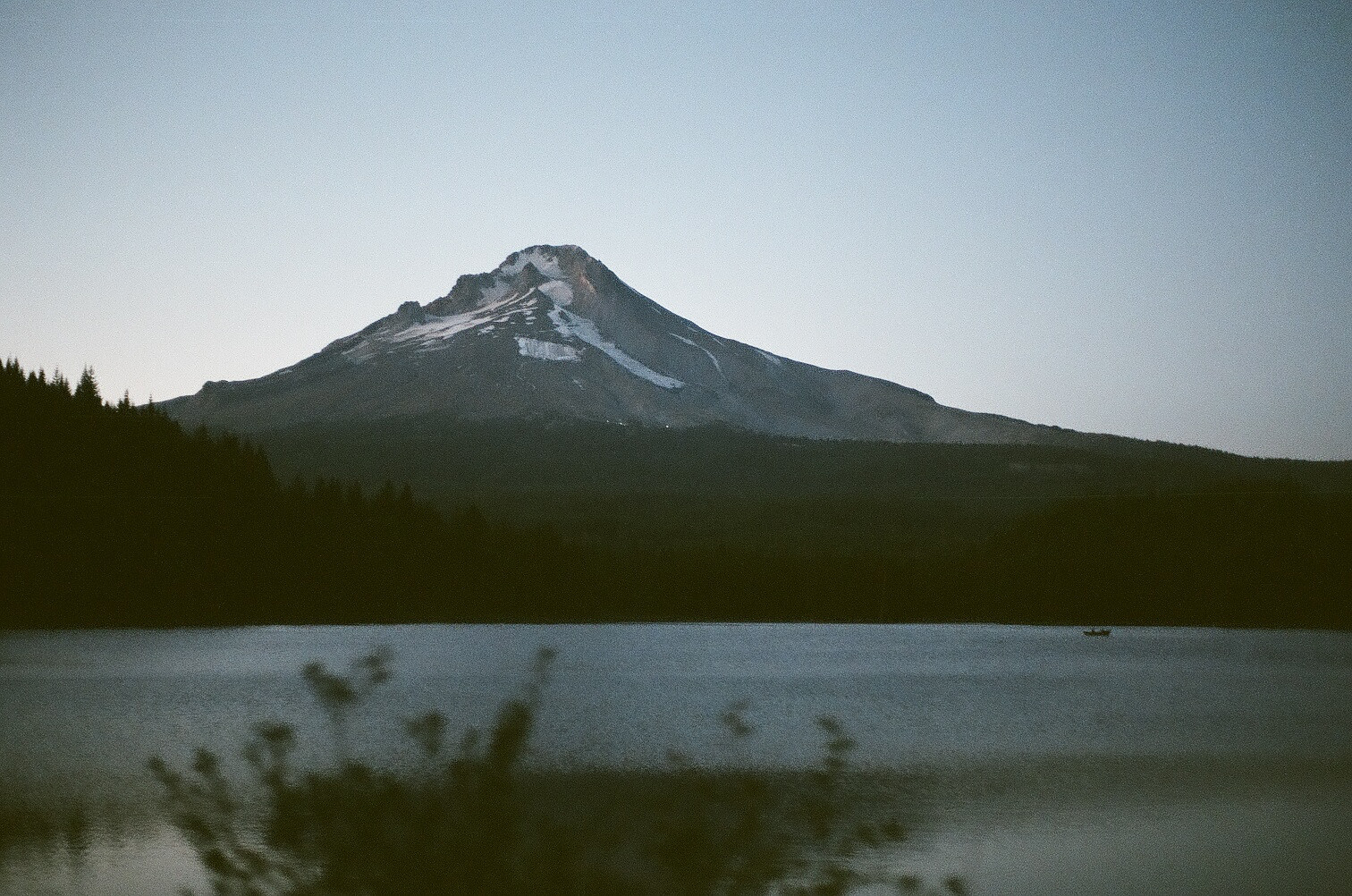 Other popular activities on this 63 acre lake include paddle boarding, boating, swimming, and fishing, making this one of the best lakes in Oregon for recreation.
Hiking is another popular activity as the area in and around Mount Hood National Forest is crisscrossed with trails.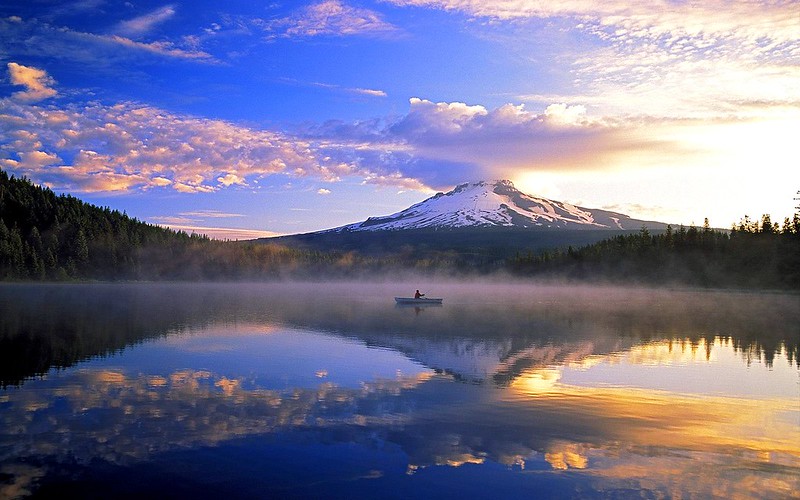 The Trillium Lake Loop Trail is kid friendly and circles the lake through the campground. The two mile trail has great views of the mountain and starts on the east side of the dam at the campground.
Trillium Lake campground is a popular spot for camping near Government Camp, Oregon. This spot is scenic as well as family friendly and offers dozens of sites for tent and RV camping.
Sparks Lake, Deschutes County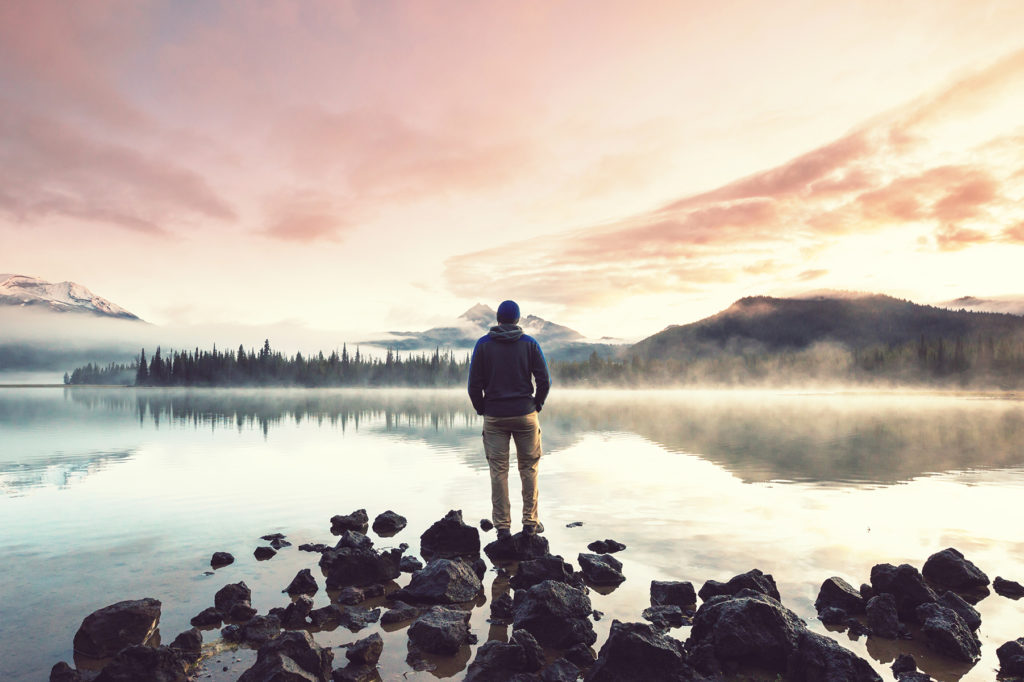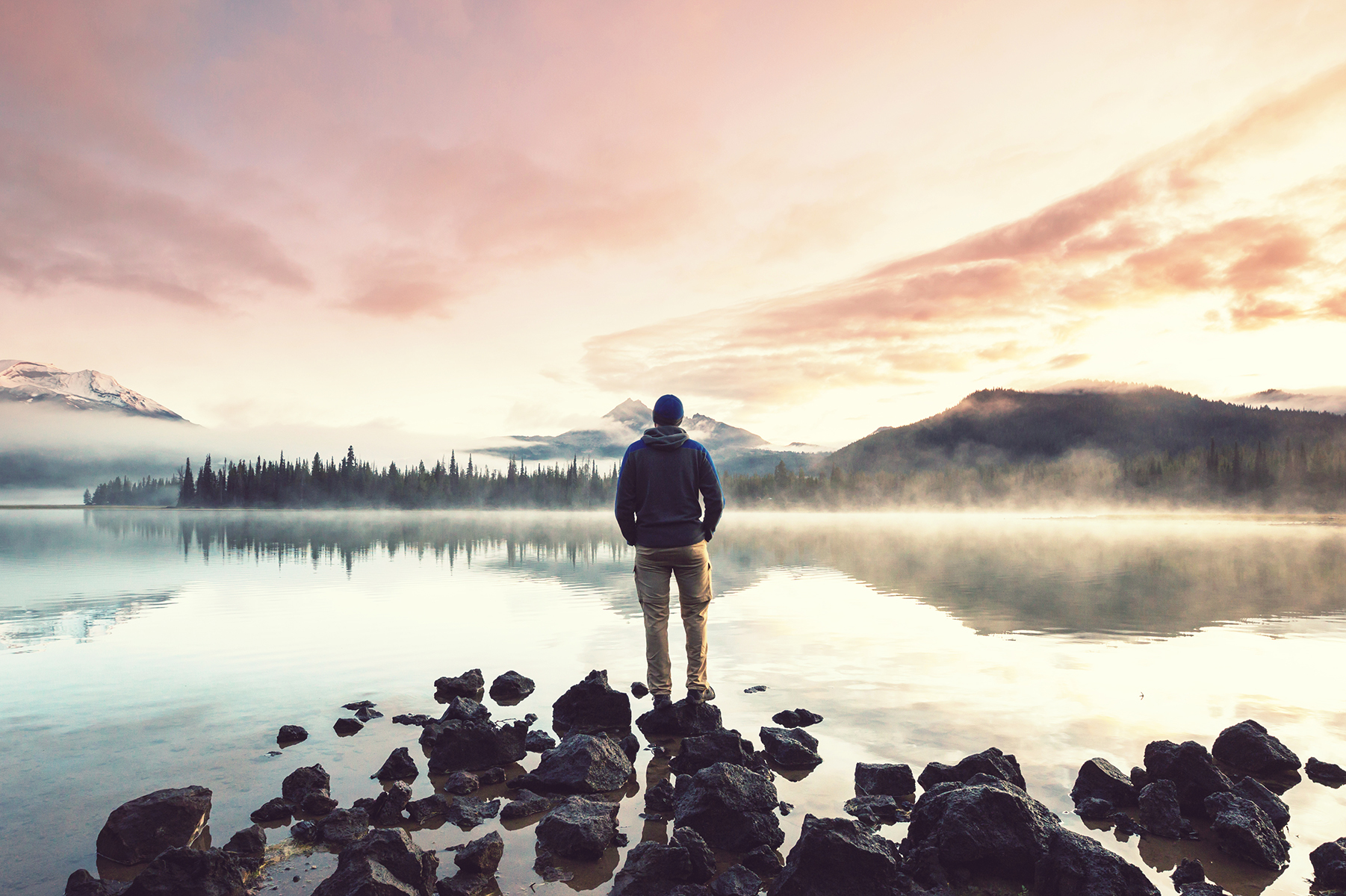 Sparks Lake is another one of Oregon's most photographed lakes.
Sitting along the Cascade Lakes Scenic Byway in the Cascade Mountains, Sparks Lake features views of several mountains and a gorgeous forest.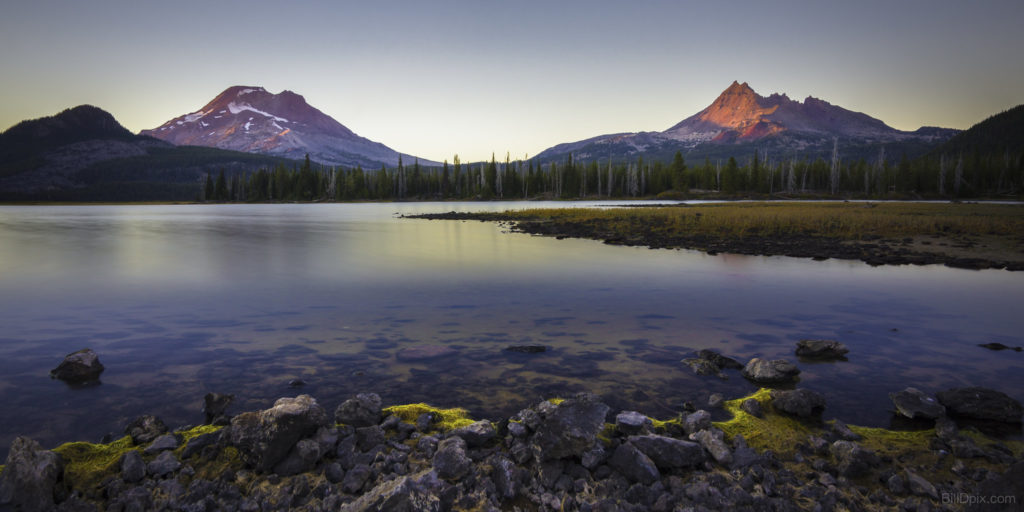 Sunset is a prime time to snap great photos. When the sky tinges pink and the waters are still, the mountains reflect in the water and make you feel like you're at one of the most stunning lakes on the planet.
The Deschutes National Forest is full of breathtaking lakes, but Sparks is one of our favorites.
Sparks Lake Recreation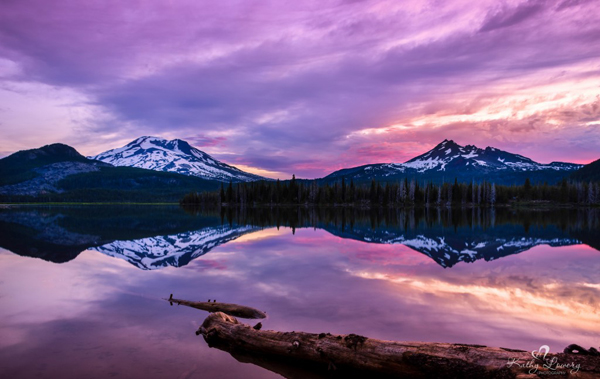 Sparks Lake isn't known for water recreation aside from the stellar opportunity for paddle boarding in the serene waters. This lake is shallow, so it's not great for boating or water skiing.
Instead popular activities nearby include mountain biking the hundreds of trails in the Deschutes National Forest, photography, high desert forest bathing, picnicking, and paddle boarding.
RELATED: 23 Must See Waterfall Hikes Oregon You Can't Miss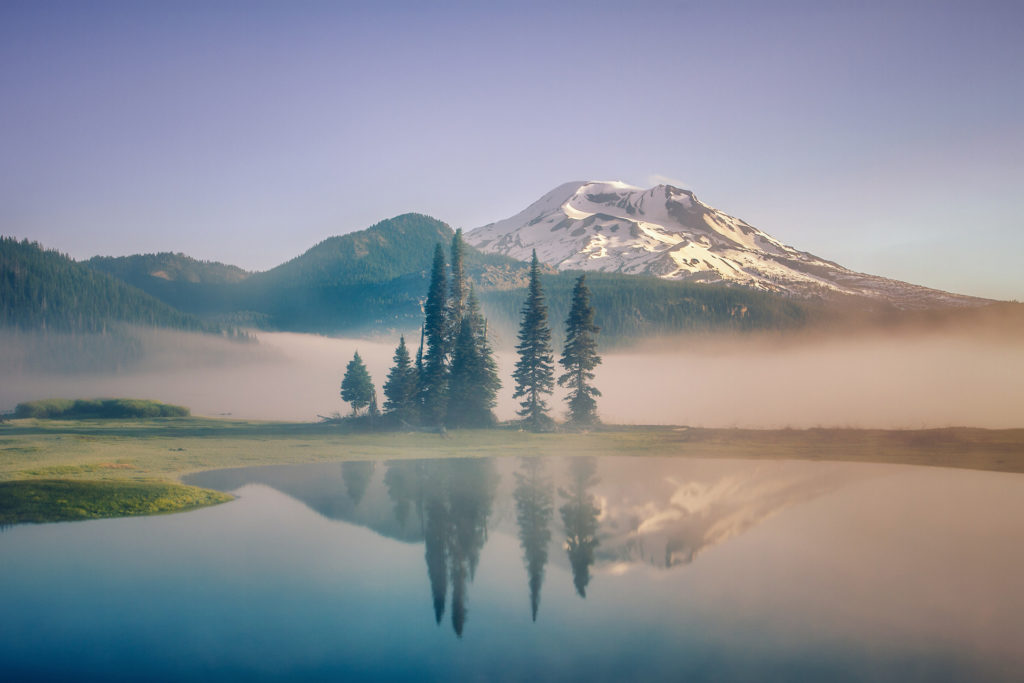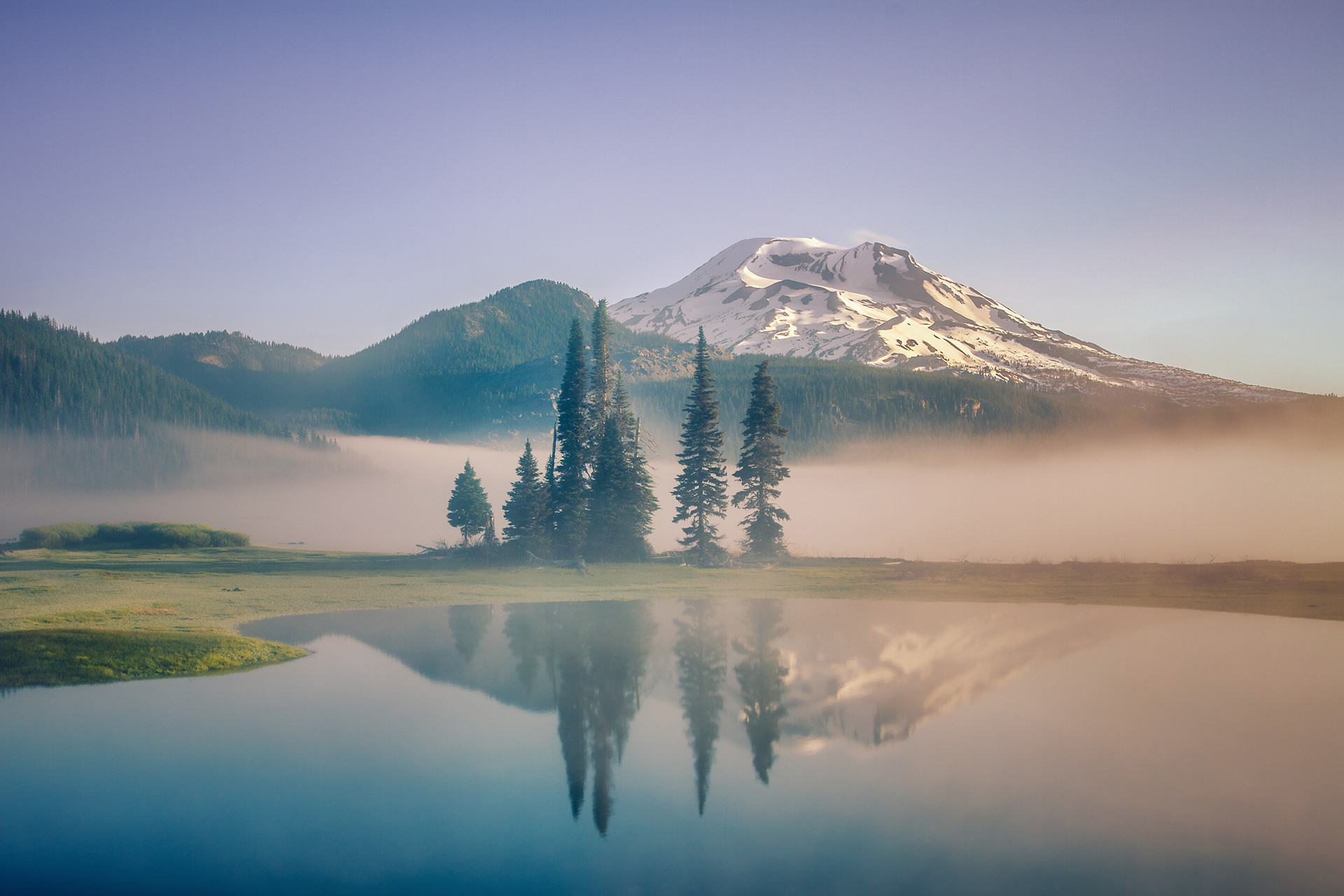 RELATED: 7 Awesome Places To Stand Up Paddleboard In Oregon
Henry Hagg Lake; Washington County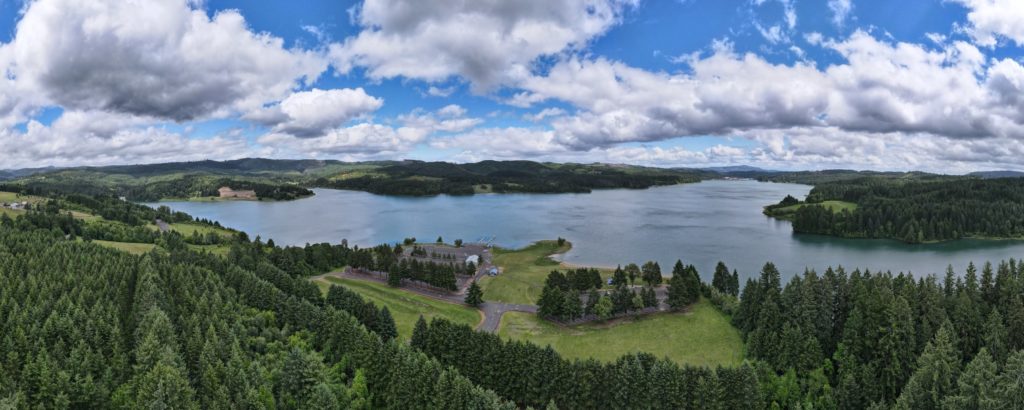 Because of its proximity to a dozen cities and towns in the Willamette Valley, Henry Hagg Lake (better known to locals as just Hagg Lake) is popular year round.
Fishing, boating, swimming and water skiing are all popular activities here.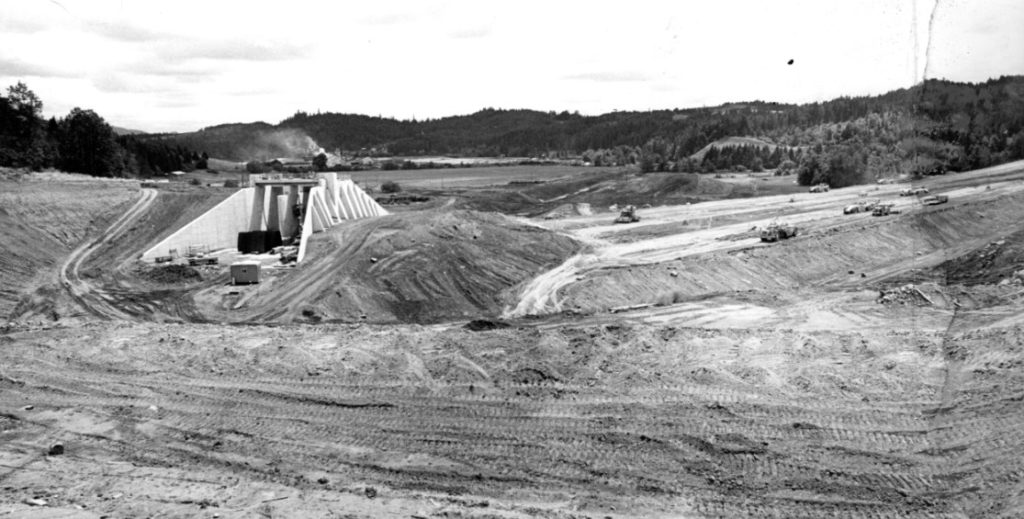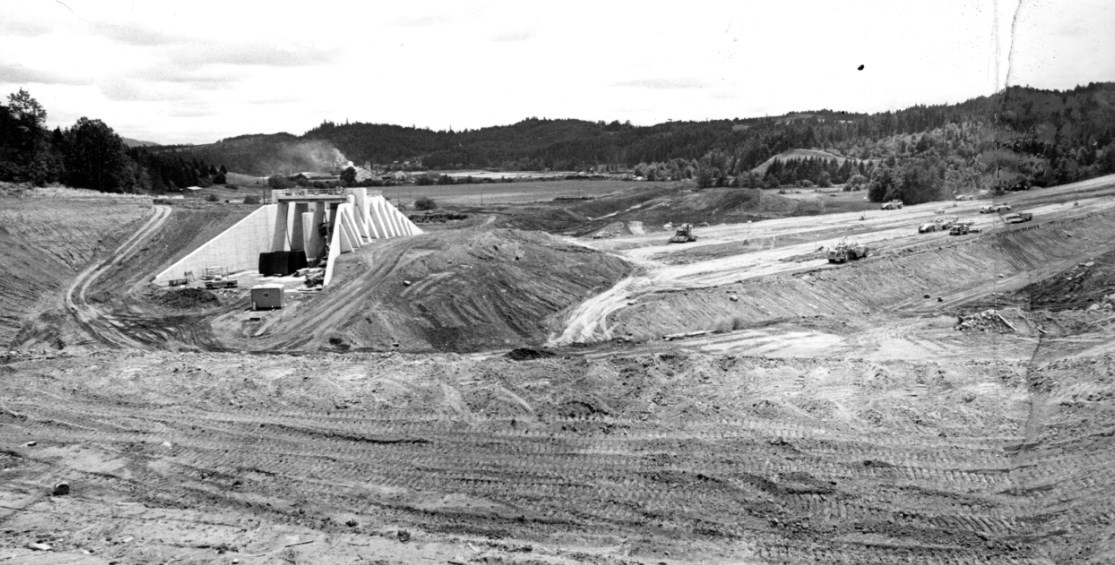 Hagg is a manmade lake behind a dam and it's worth it to read the interesting history of the town that was displaced in Scoggins Valley to create this lake.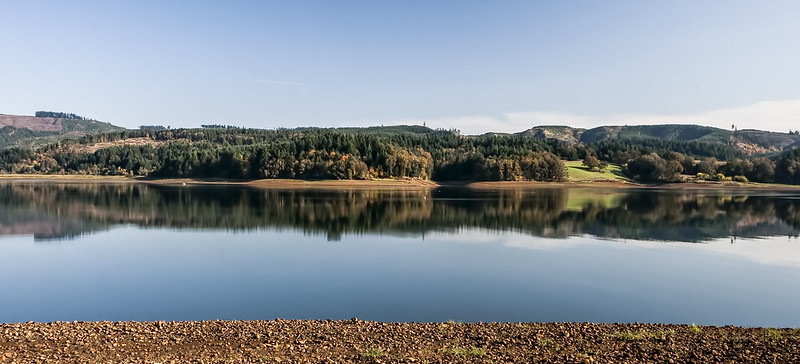 My grandfather helped build the dam, and fellow That Oregon Life writer Danielle Denham (who captured the history of the lake) has a family history deeply tied to the town and Scoggins Valley.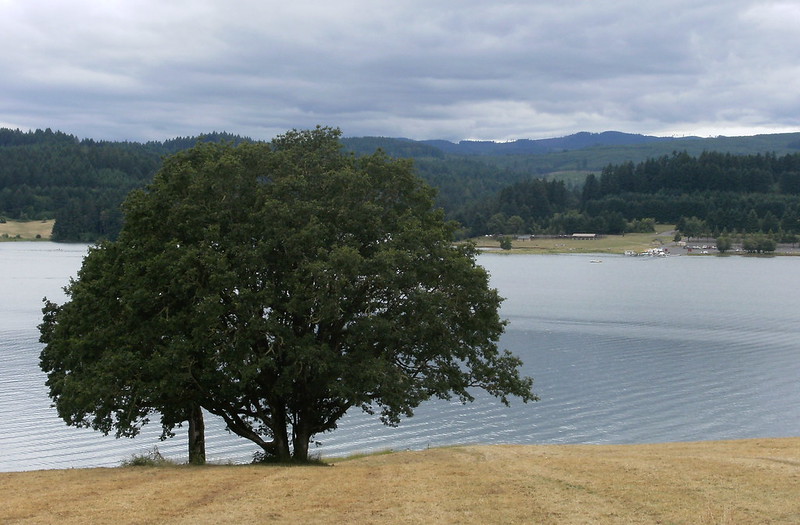 Both of us grew up going to this lake on weekends and spending lazy days at the edge of the water fishing and just enjoying life.
Paulina Lake, Deschutes County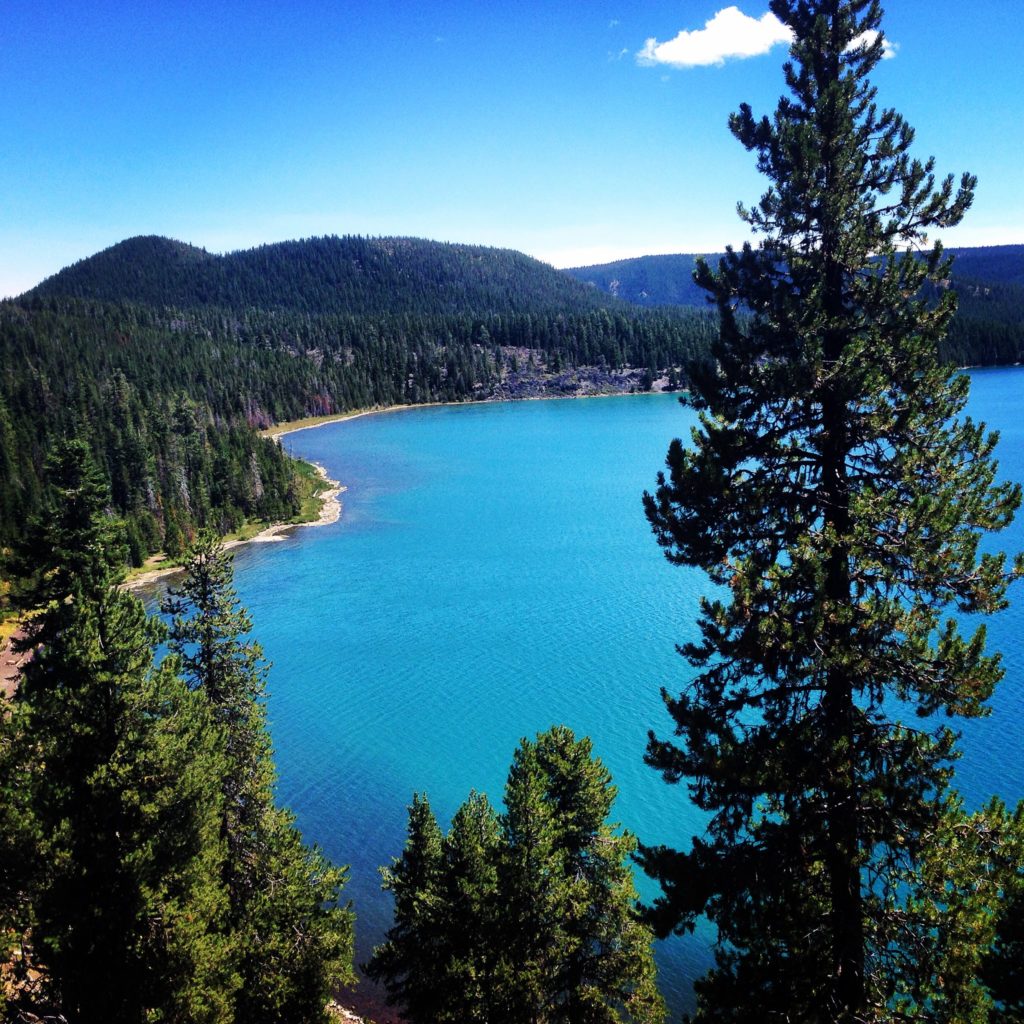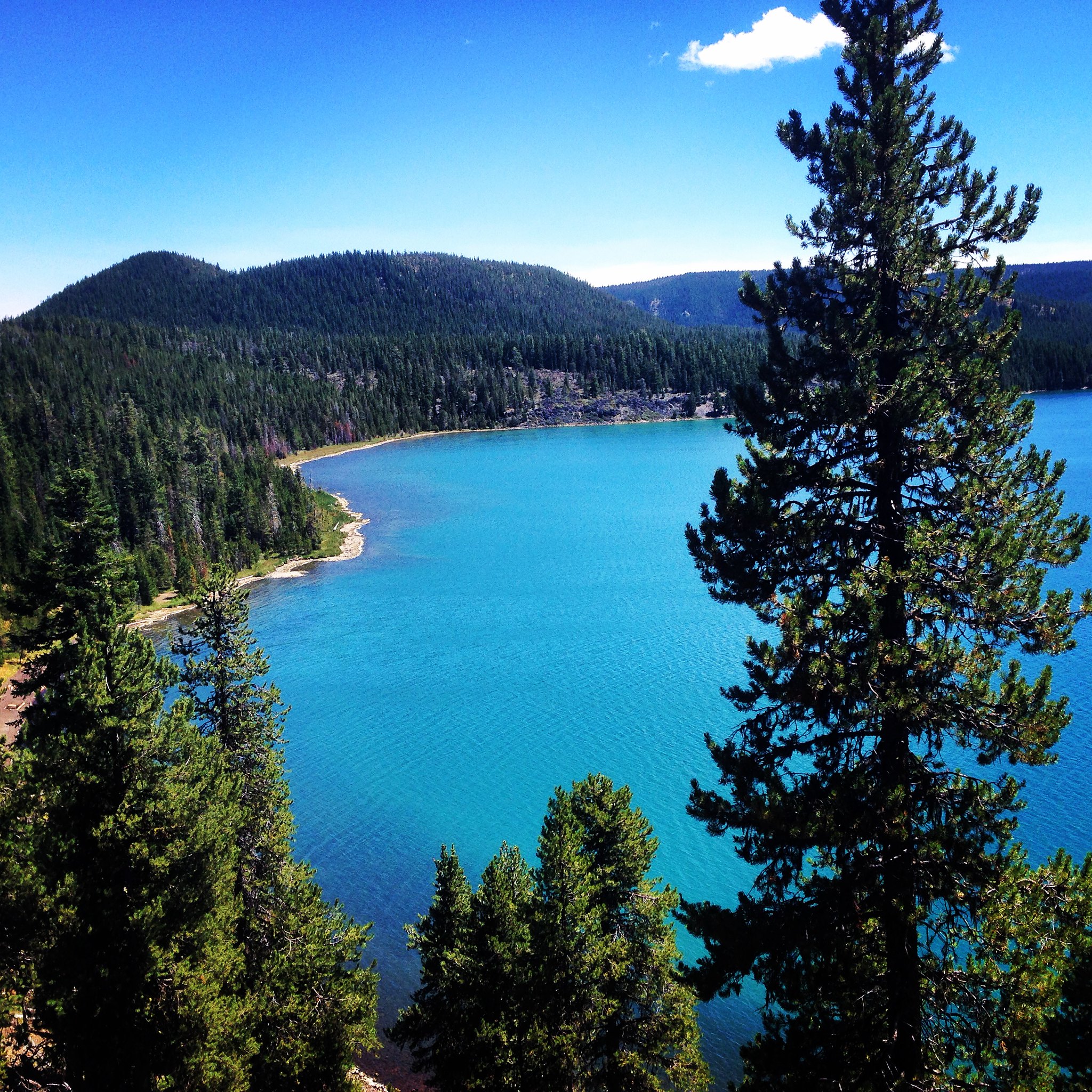 Sitting inside the Newberry National Volcanic Monument is Paulina Lake, named after Chief Paulina, a local Native American who fought for his people's freedom.
The area inside the Newberry National Volcanic Monument and around Paulina and East Lake is alive with Oregon's volcanic history.
Paulina Lake itself sits inside of the caldera of Newberry Volcano just 25 miles south of Bend, Oregon.
Parts of Paulina Lake get up to 250 feet deep. The lake is drained by a creek that spills over a small cliff to create the twin waterfall Paulina Falls.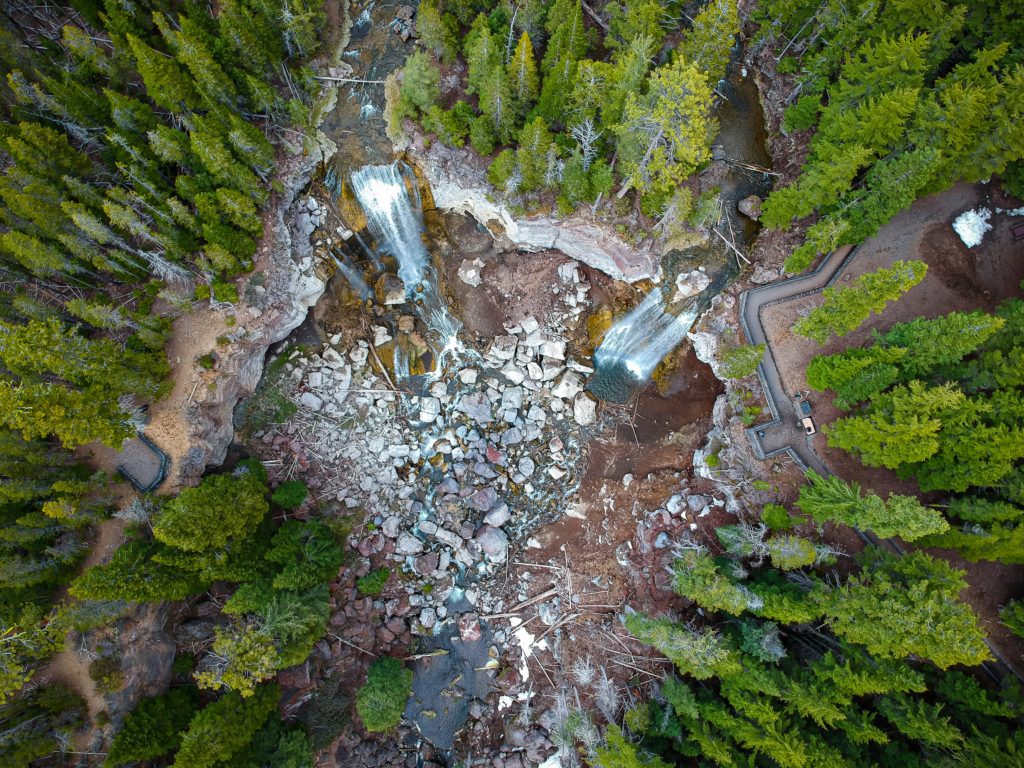 Fed by snowmelt, hot springs, and groundwater from it's twin East Lake, Paulina Lake is a great spot for recreation on the East side of the Cascades.
Fishing and camping are both popular activities here. In 1993 an enormous 27 pound brown trout was caught at Paulina, setting a state record.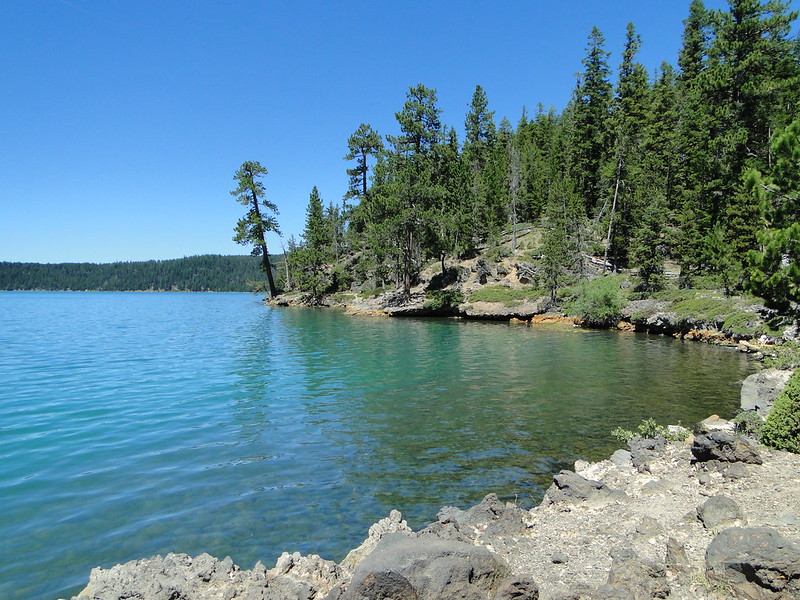 In the 1960s an even larger brown trout weighing 35 pounds was caught at Paulina, but it wasn't a legal catch, so it couldn't take the state record. Other fish you'll find in Paulina Lake are Kokanee salmon and rainbow trout.
East Lake; Deschutes County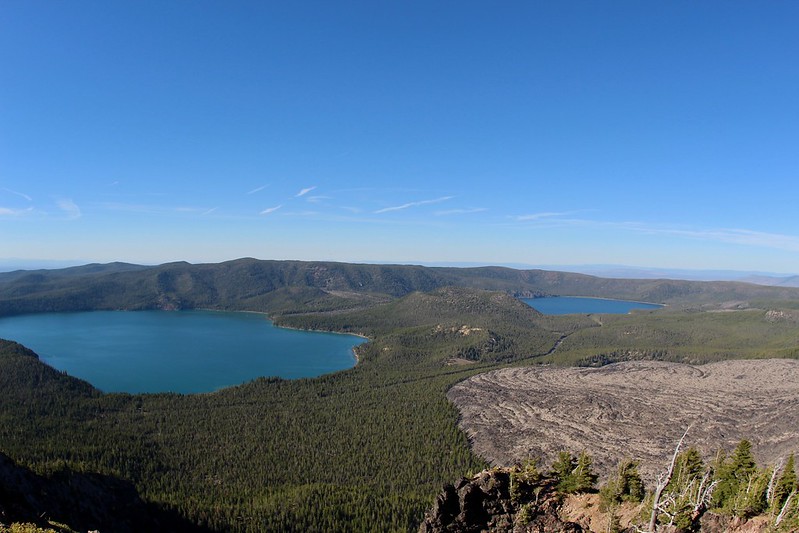 East Lake is Paulina's slightly smaller twin inside the Newberry caldera. Here you'll find sandy beaches, a wooded shoreline, and hot springs at the edge of the lake's brilliant blue green waters.
Fishing is just as good at East Lake as it is at Paulina, with huge brown trout, rainbow trout, Kokanee, and Atlantic Salmon.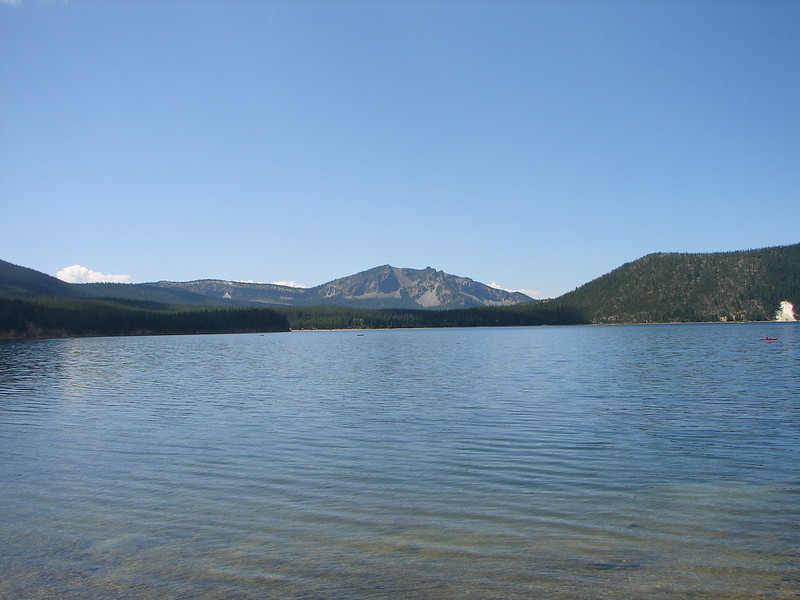 East Lake Campground is a popular camping site in South central Oregon, and so is East Lake Resort.
If you'd like to find other things to do nearby during your trip to Paulina and East Lakes, check out our Guide To Bend Oregon.
Wallowa Lake, Wallowa County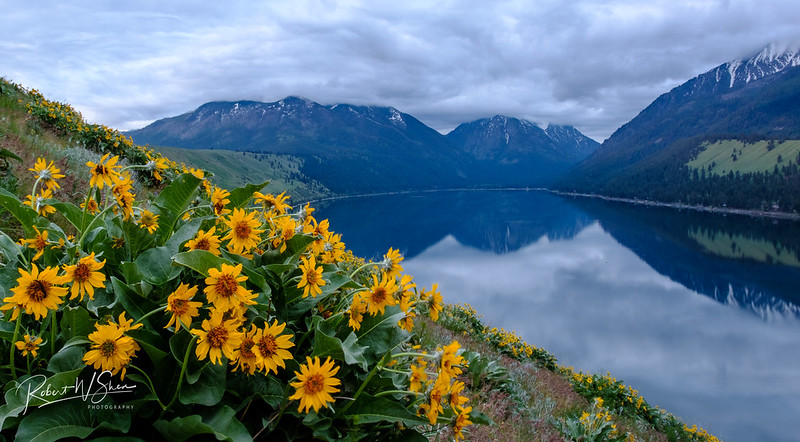 Considered one of the '7 Wonders Of Oregon', stunning Wallowa Lake sits at the base of the towering Wallowa Mountains, also known as 'the Swiss Alps of Oregon'.
Visitors enjoy visiting Wallowa Lake State Park for camping and watersports, hiking in the nearby mountains, and visiting the scenic town of Joseph, Oregon (recently named the 13th most beautiful small town in the US).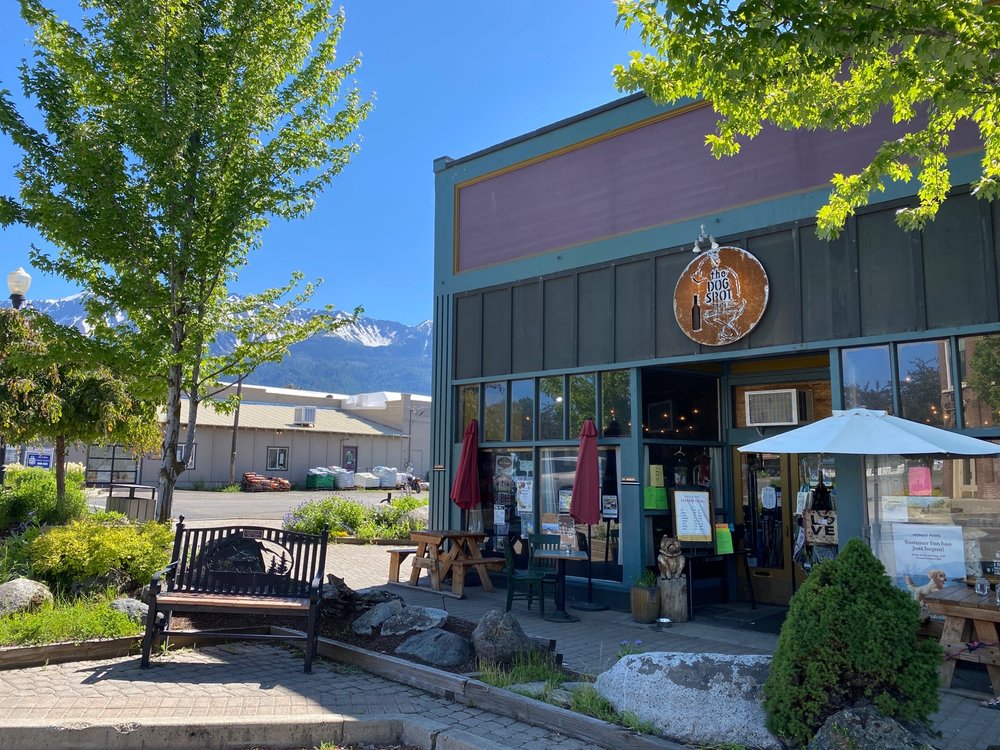 While you're visiting Wallowa Lake, be sure to stop in at The Dog Spot Cafe in Joseph for a bite to eat. You can even get your food to go so you can have a gourmet picnic on the lake.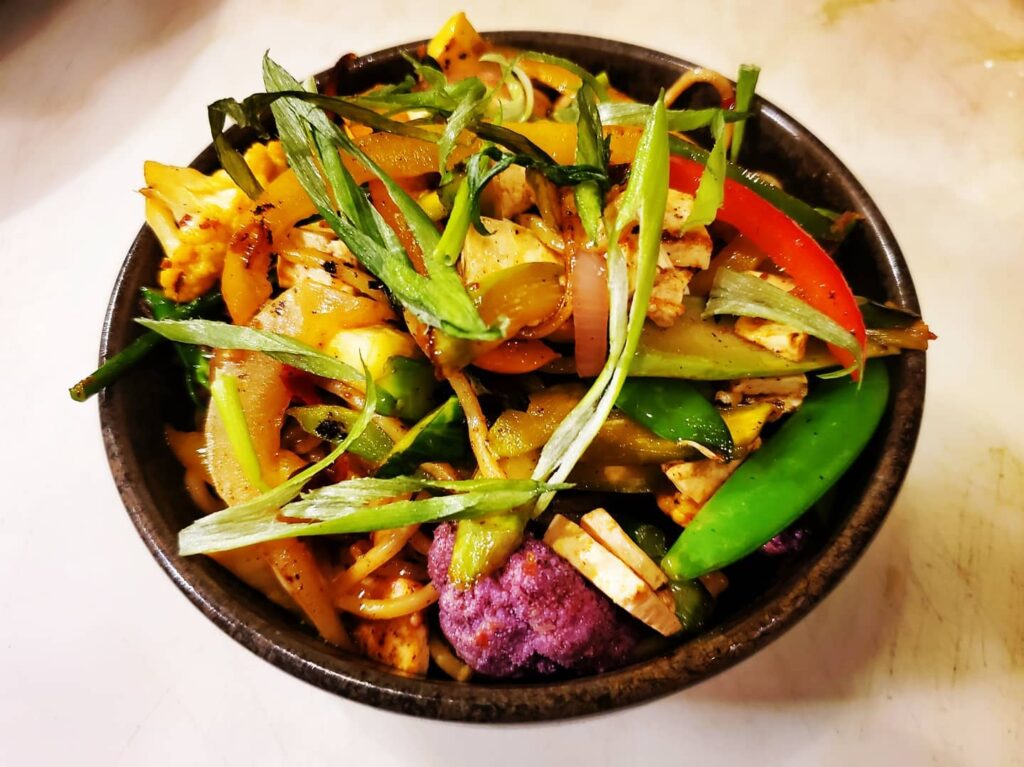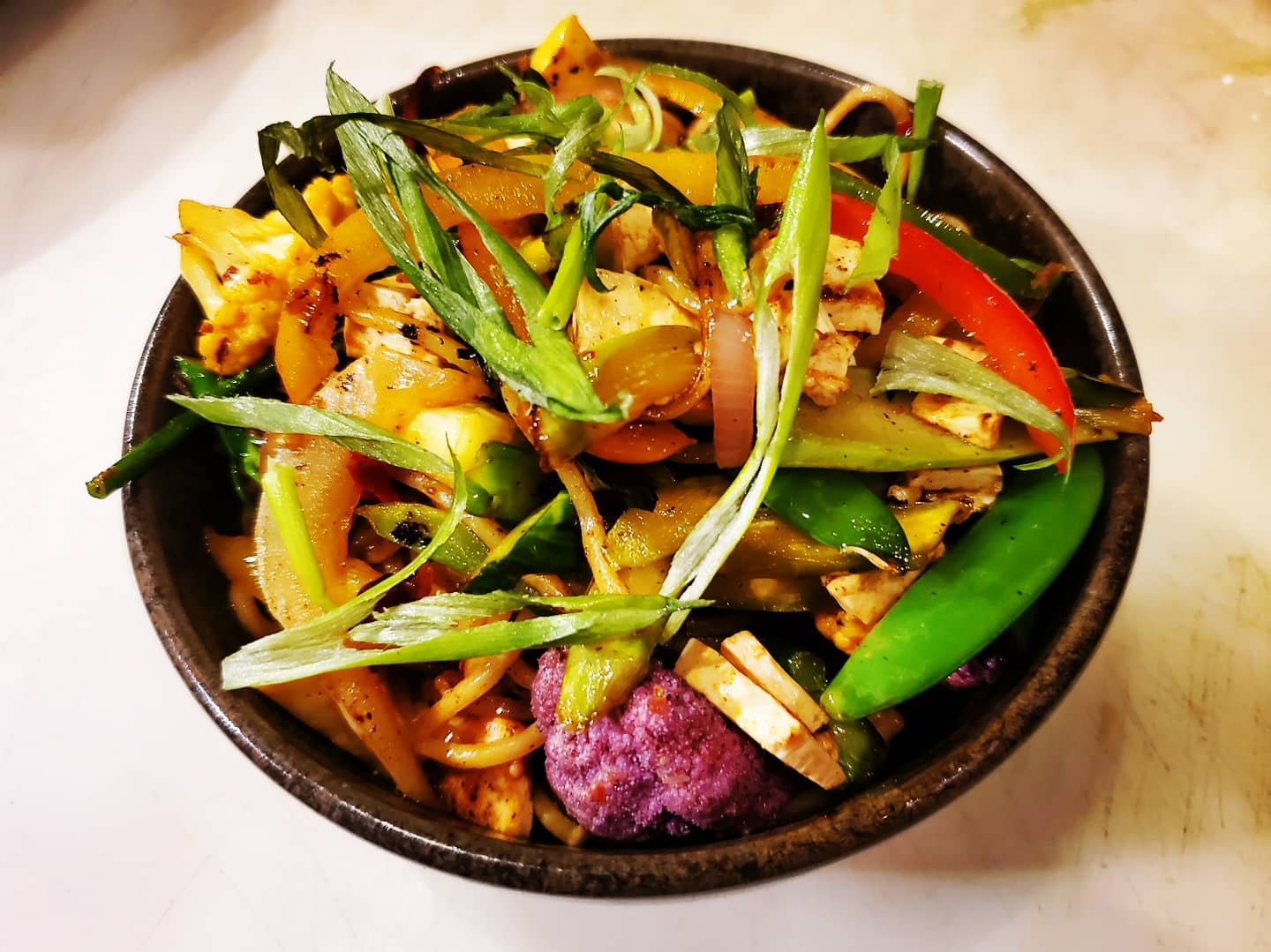 Another popular activity at Wallowa Lake is taking out a glass bottom kayak.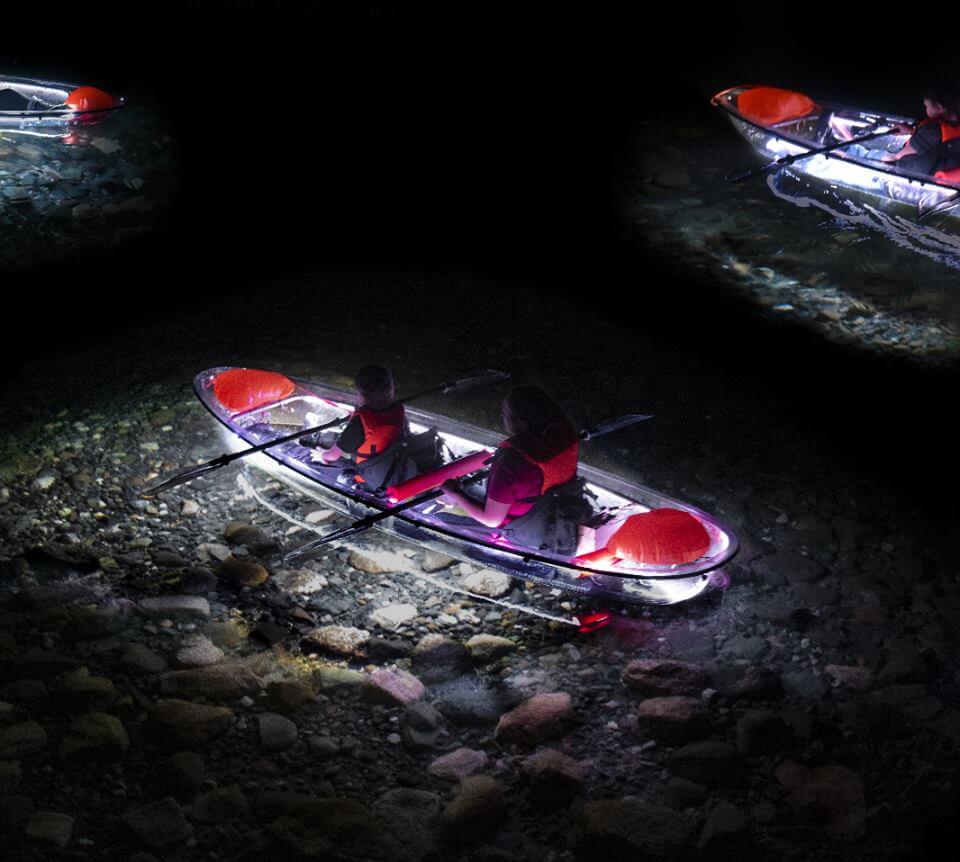 These kayaks can be rented for daytime or nighttime use, and it's an awesome one of a kind adventure you're sure not to forget.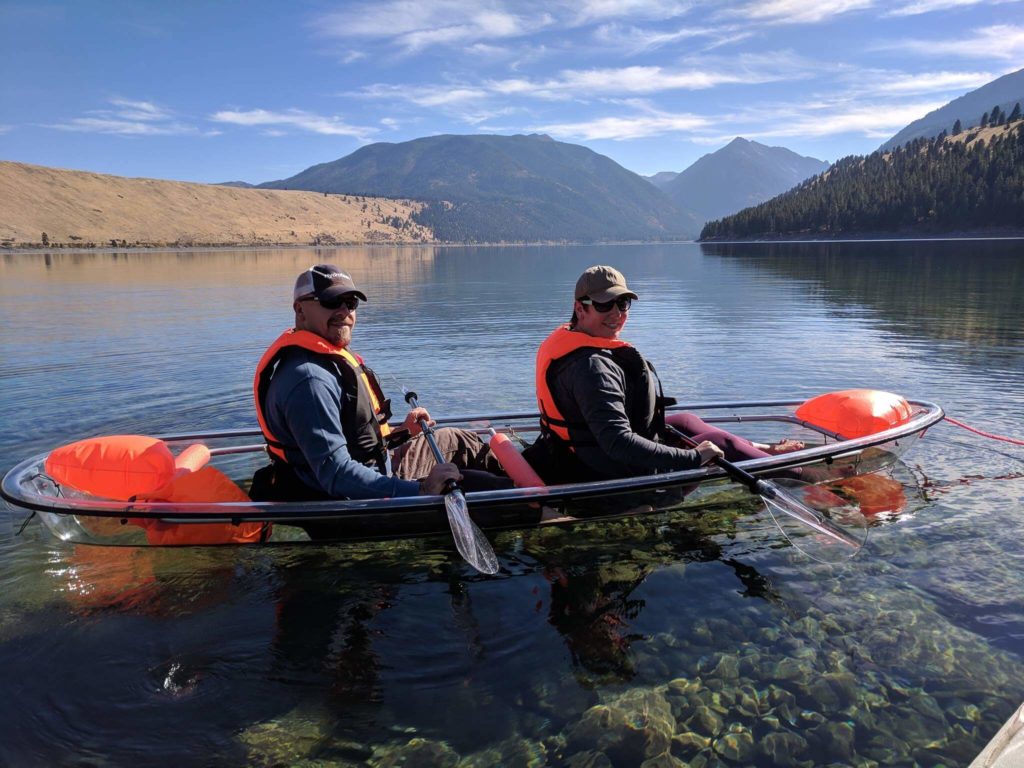 Check out our full Guide To Wallowa Lake for a look at all the outdoor activities there are in the area, including taking the Wallowa Lake Tramway up the mountain for a birds eye view of this stunning part of Oregon.
This tramway is the steepest gondola in America. When you get to the top of the mountain, you can have a meal at Oregon's highest restaurant while you enjoy the jaw-dropping views.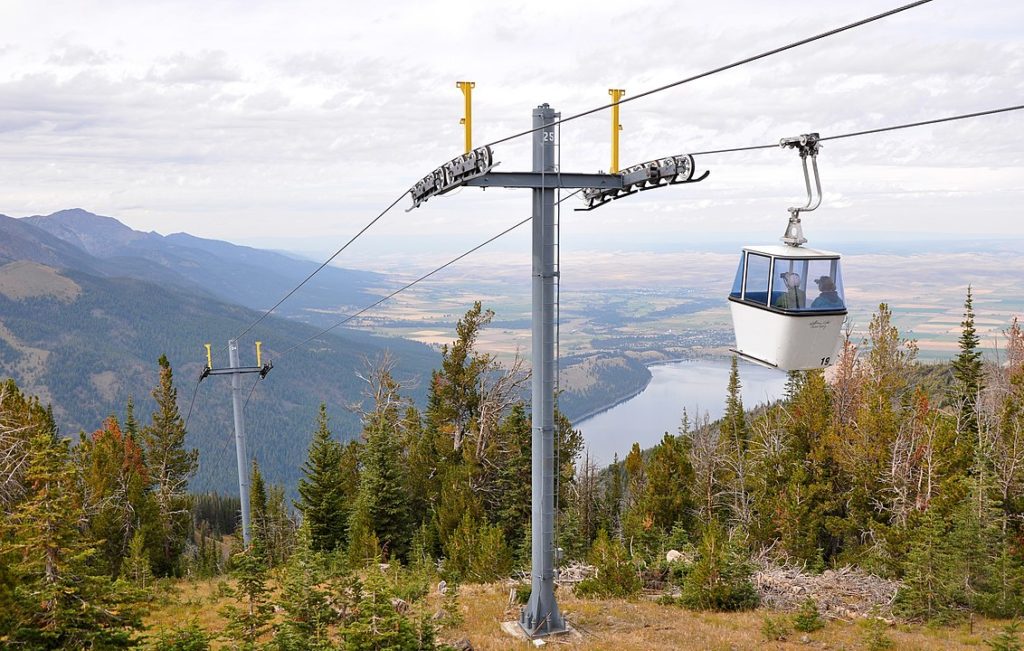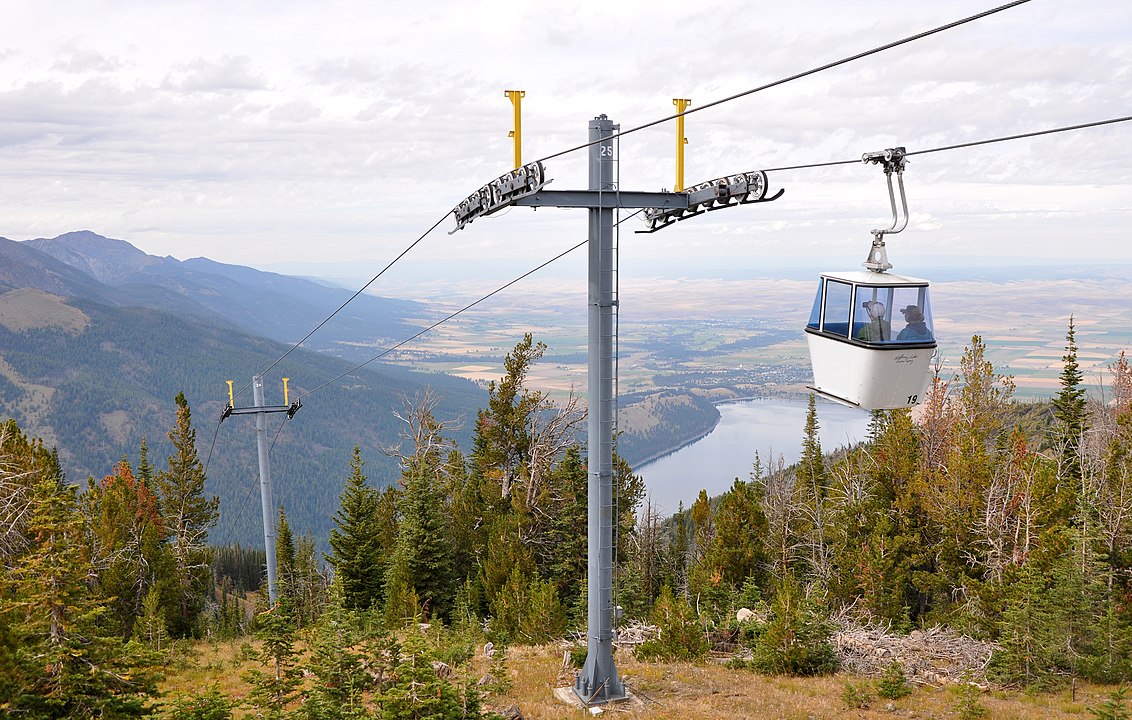 Wallowa is just another one of Oregon's many breathtaking lakes, and another of our favorites in the category of best lakes in Oregon.
Diamond Lake; Douglas County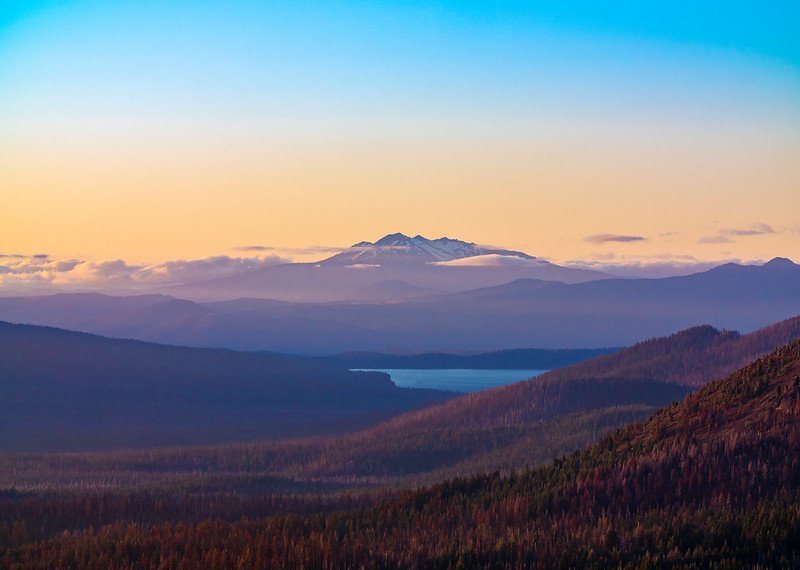 This central Oregon lake is one of our favorites in the area for year round recreation.
Popular in the winter for sledding and snowmobiling, and in the summer for fishing, boating, and the many mountain biking and hiking trails, Diamond Lake is a gem amongst the Cascade lakes.
Camping at Diamond Lake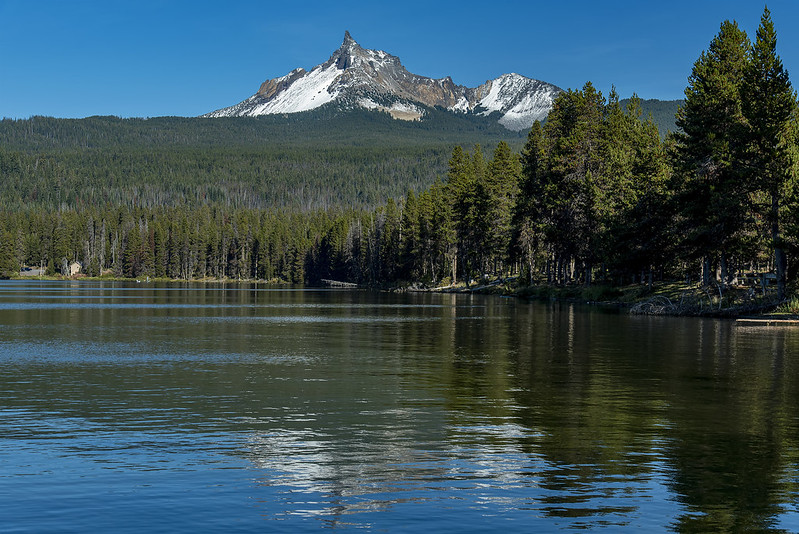 Situated just north of Crater Lake this is one of those lakes in Oregon that makes for a perfect base camp.
You can camp at the Diamond Lake Campground or stay at the Diamond Lake Resort, and then explore the nearby trails and waterfalls of Central Oregon.
Check out the route for the Southern Oregon waterfall road trip we wrote about here. It goes right past Diamond Lake.
If you want to get out on the lake, you can check out the boat rentals at Diamond Lake Resort, or bring your own.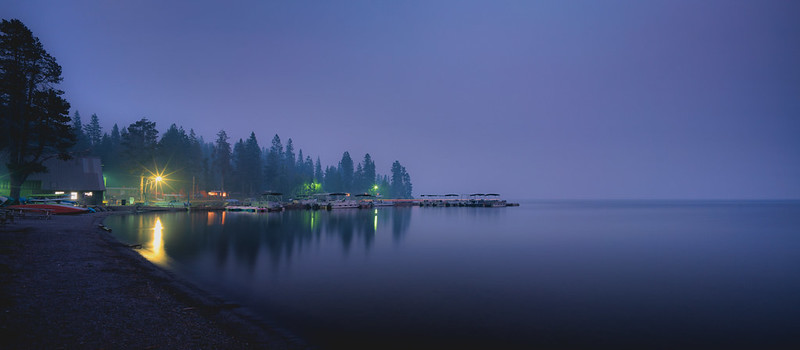 I've always enjoyed fishing at Diamond Lake, especially on the shore near the resort. Diamond Lake is stocked with rainbow trout. You'll also find tiger trout and brown trout, though these two are catch and release only since they prey on invasive fish species.
Waldo Lake; Lane County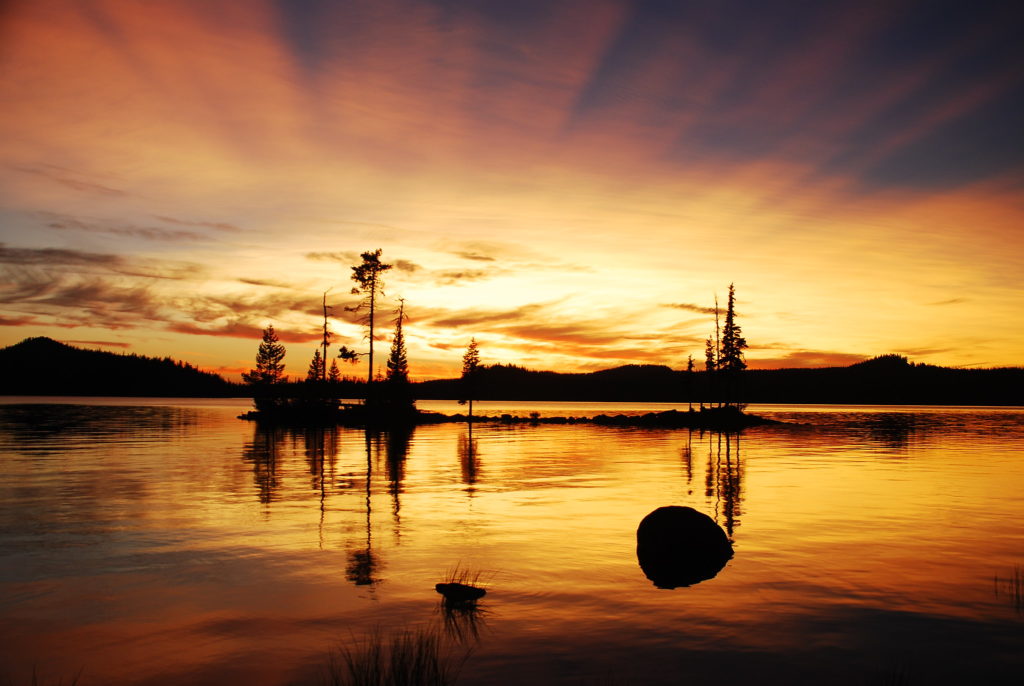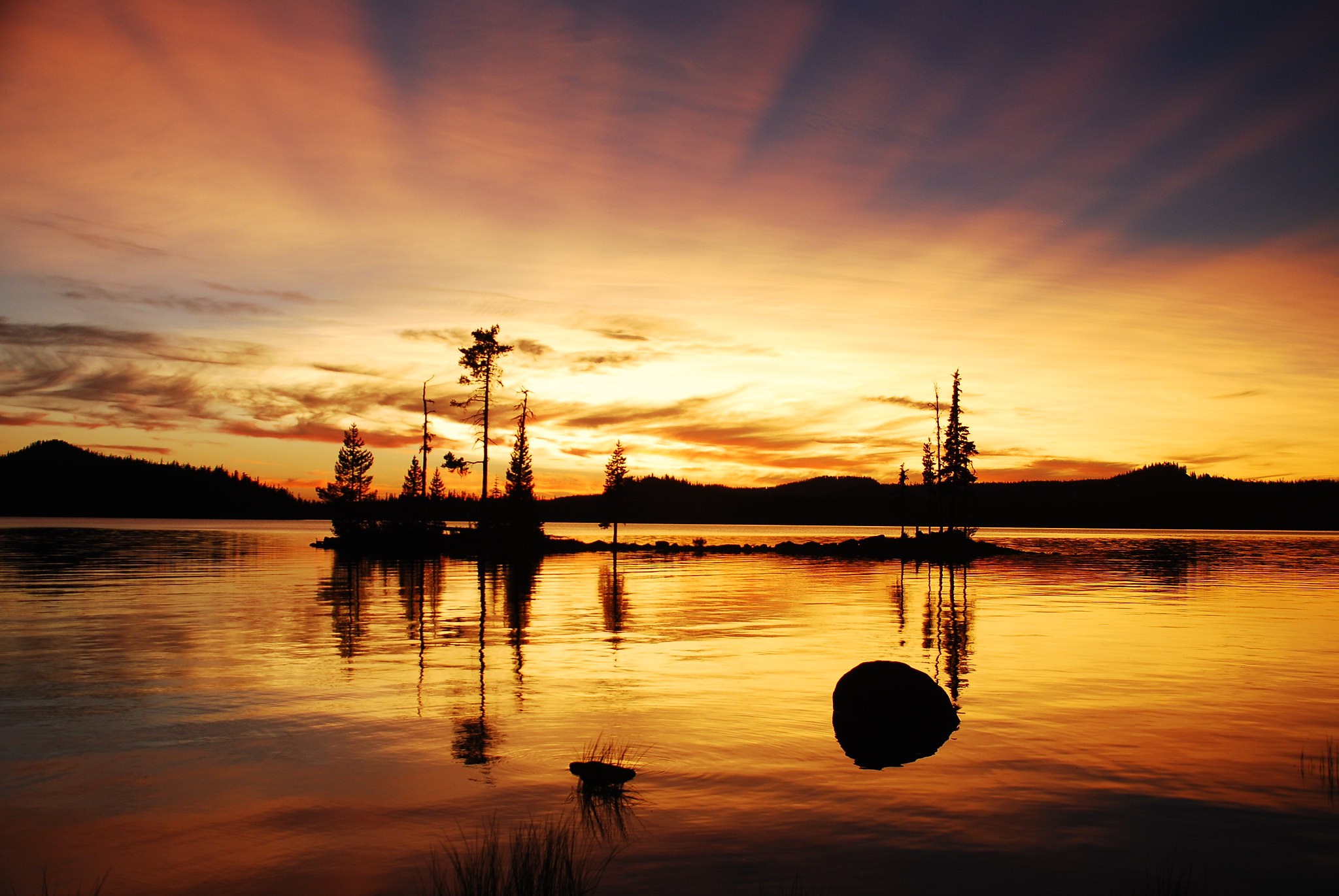 Waldo Lake is one of Oregon's purest lakes as well as one of the largest in the state. Sitting in the west slopes of Oregon's Cascade range, Waldo Lake is popular for camping, fishing, hiking and biking.
Many consider this to be one of the best lakes in Oregon due to its position inside the Waldo Lake Wilderness area, a stunning area filled with lakes, meadows, rock outcrops and thick forests.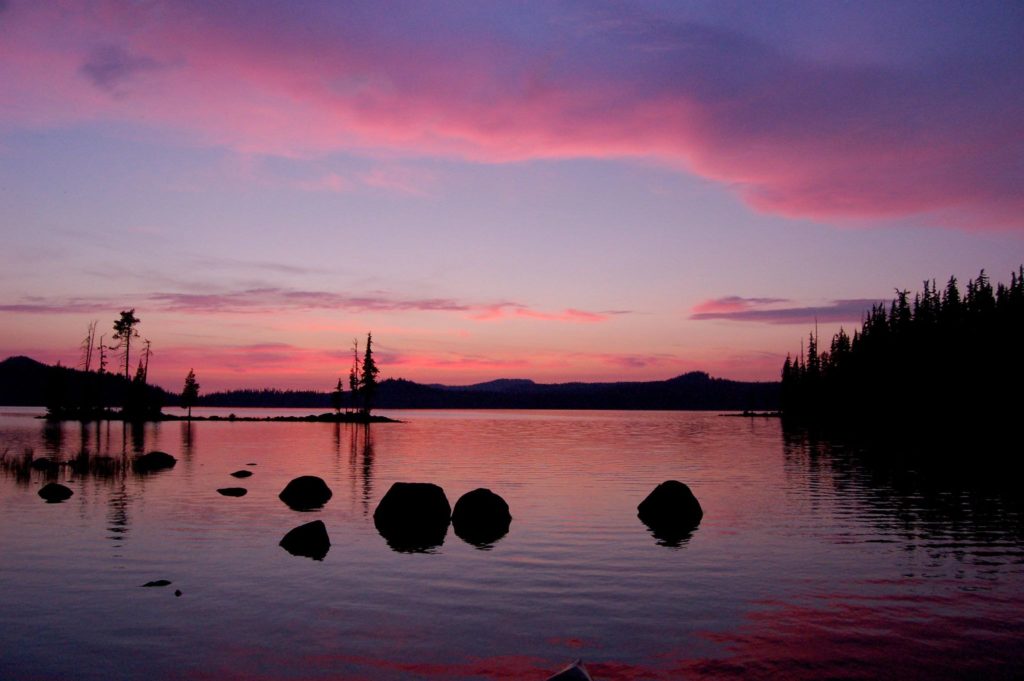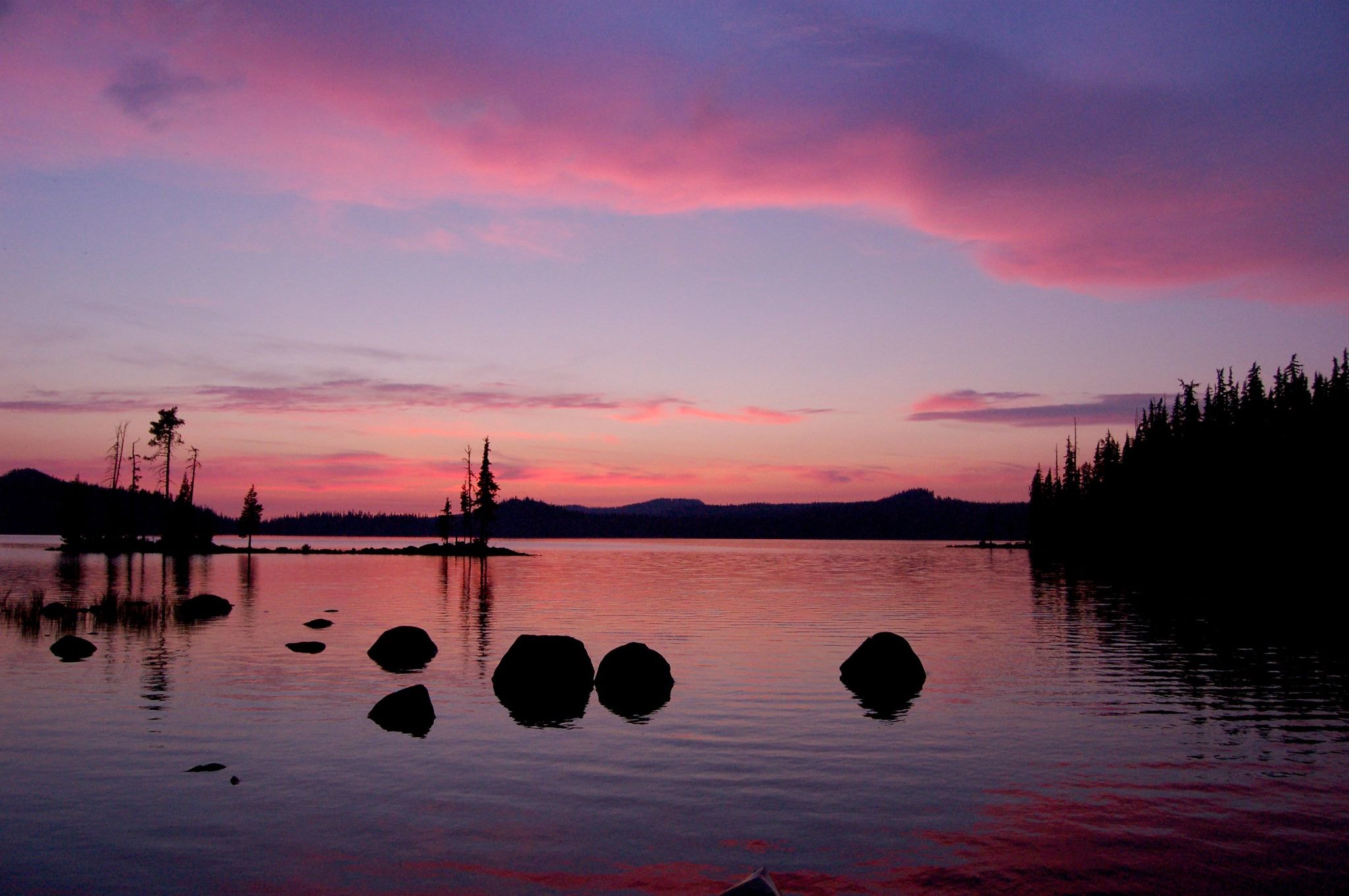 This wilderness area covers over 36,000 acres and has approximately 84 miles of trails to explore.
Many of those trails lead to pristine little lakes carved out by ancient glaciers that once covered the area.
Upper Klamath Lake; Klamath County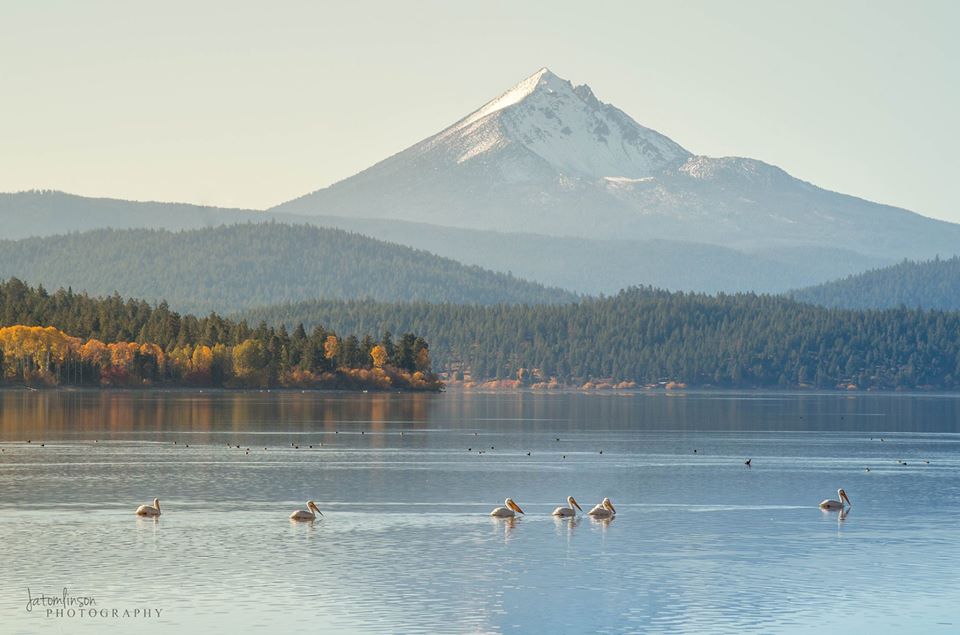 Upper Klamath Lake is Oregon's largest freshwater lake. Several small Southern Oregon communities as well as the city of Klamath Falls sit on the shores of this lake.
Due to the high altitude and cold winter climate, the lake frequently freezes over in winter. Fishing is a popular winter activity on the shores of Upper Klamath lake.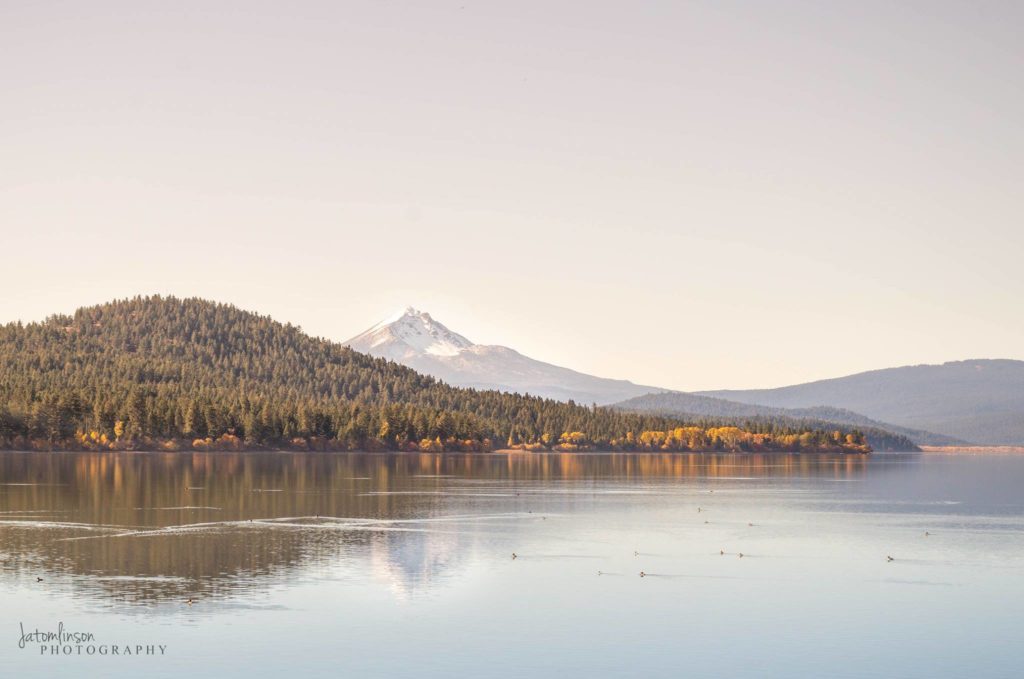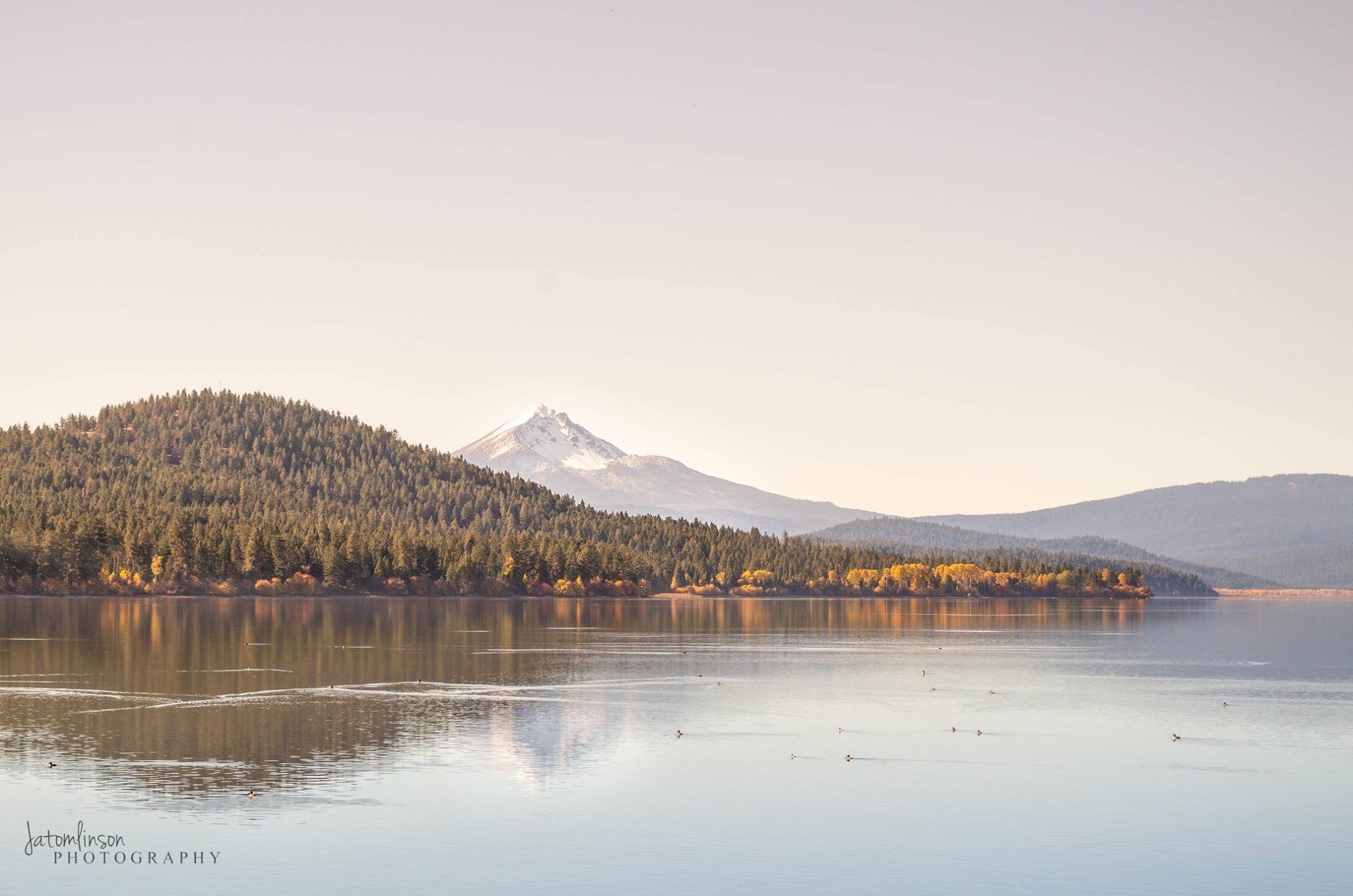 In warm months it's not uncommon to see sailboats out on the water as winds can be heavy. At the north end of the lake, people enjoy using the Upper Klamath Canoe Trail.
The Upper Klamath Canoe Trail is 9.5 miles long and winds it's way through a large freshwater marsh accessed at the Rocky Point boat launch or the Malone Springs boat launch.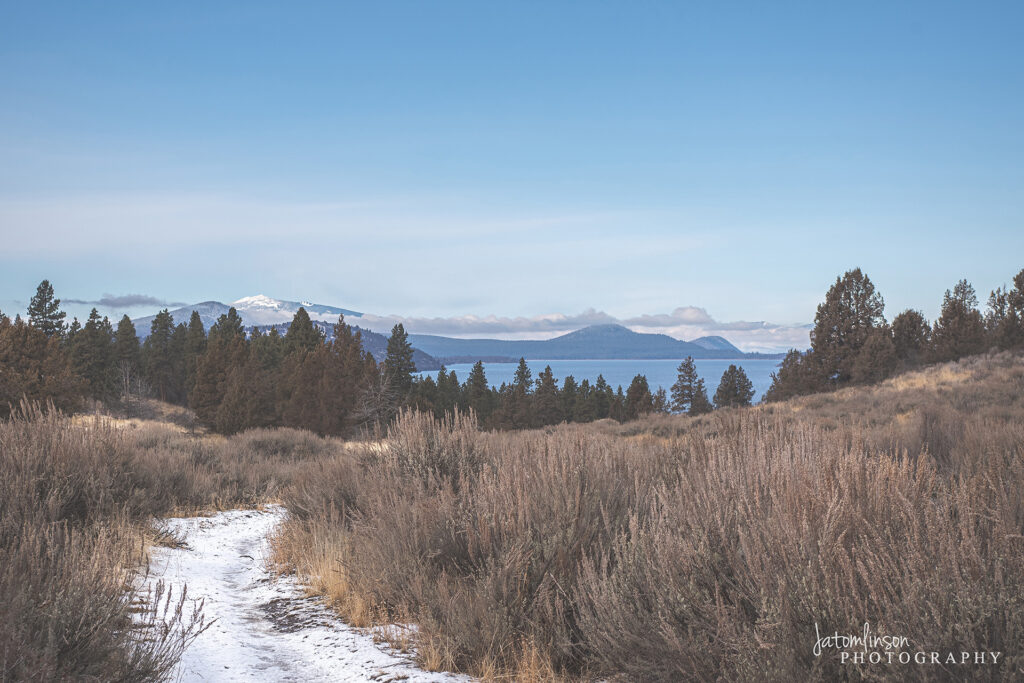 Because Klamath Lake is situated right in the center of the Pacific Flyway, it's common to spot Eagles, Osprey, Pelicans, Swans, Red Tail Hawks, ducks and hundreds of other species of birds along the shores of the lake.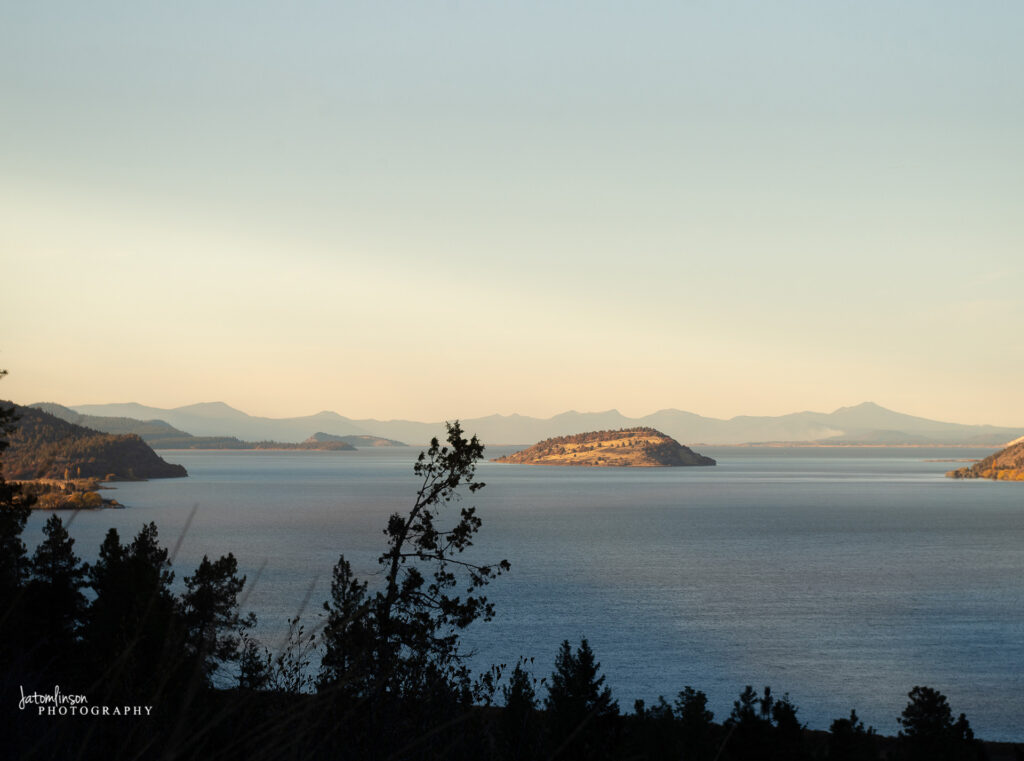 While the lake itself isn't known for recreational opportunities, there are dozens of nearby trails to hike, as well as an ever growing number of mountain biking trails, which is bringing the Klamath Lake area into the center stage of mountain biking destinations in Oregon.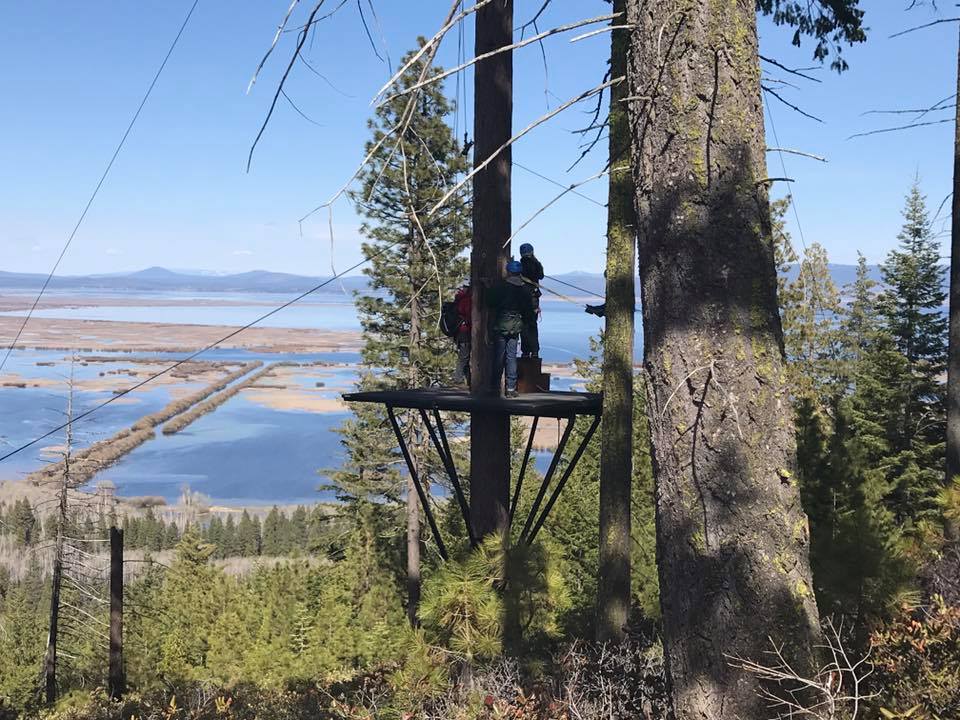 Golfing, zip lining, and camping at the other nearby mountain lakes and rivers are also popular activities.
Odell Lake; Klamath County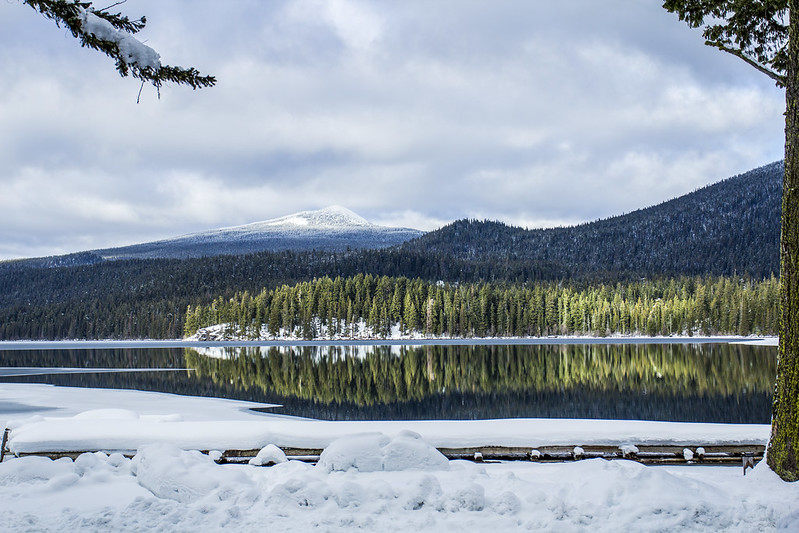 Found in Northern Klamath County in the Cascade Mountains, Odell Lake is popular in winter for cross country skiing and snowmobiling, and in summer for fishing and camping.
This small Southern Oregon lake is 300 feet deep, and brings fishermen from all over the state for Kokanee salmon, rainbow trout, and mountain whitefish.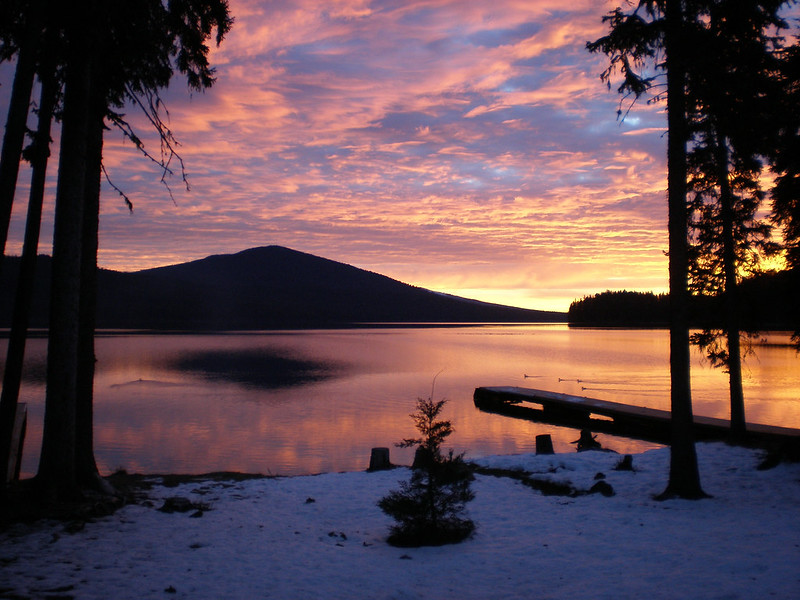 A whopping 40 pound lake trout (the Oregon state record) was caught at Odell Lake.
Check out the Odell Lake Lodge And Resort to learn more about the breathtaking vistas and things to do nearby, including skiing and snowboarding at Willamette Pass.
Crescent Lake, Klamath County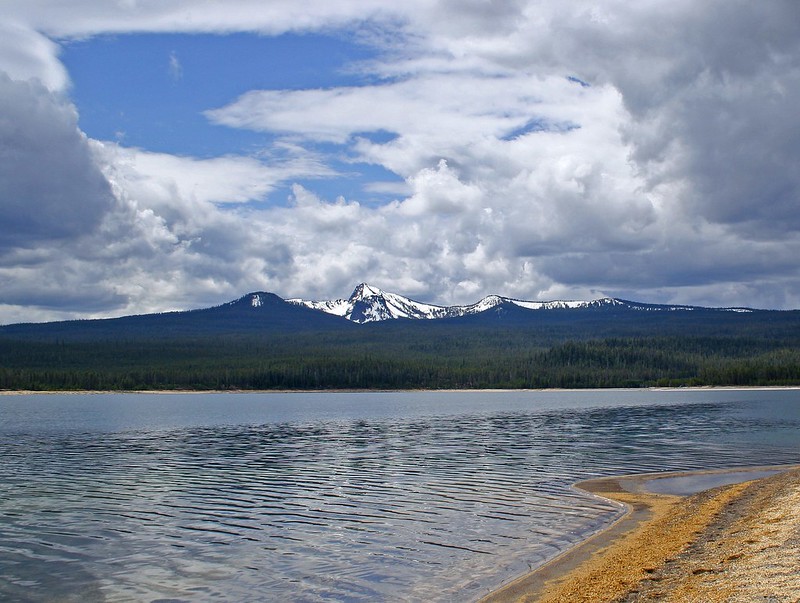 You can think of Crescent Lake like Odell Lake's little brother. With sandy beaches and wooded shorelines, Crescent Lake is a great spot for fishing for Kokanee salmon, lake trout, rainbow trout and brown trout.
Sailing, swimming, windsurfing, camping, and water skiing are all popular activities here.
Camping at Crescent Lake in Oregon
There are seven nearby campgrounds for you to stay at when visiting Crescent Lake, though you should make reservations in advance to ensure you get a spot.
Camping At Lost Lake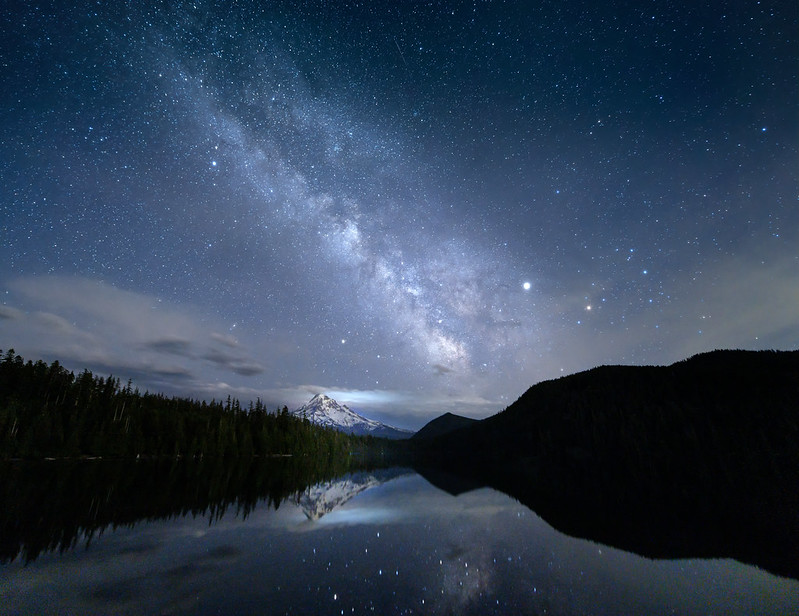 There are a lot of Oregon Lakes near Mount Hood, but Lost Lake is one of our favorites. This pretty lake offers up great views of majestic Mount Hood, as well as of the rugged natural landscape.
If you're looking for a great place to camp near Mount Hood or Portland, Lost Lake Campground is the perfect spot.
RELATED: Mt. Hood, Oregon Travel Guide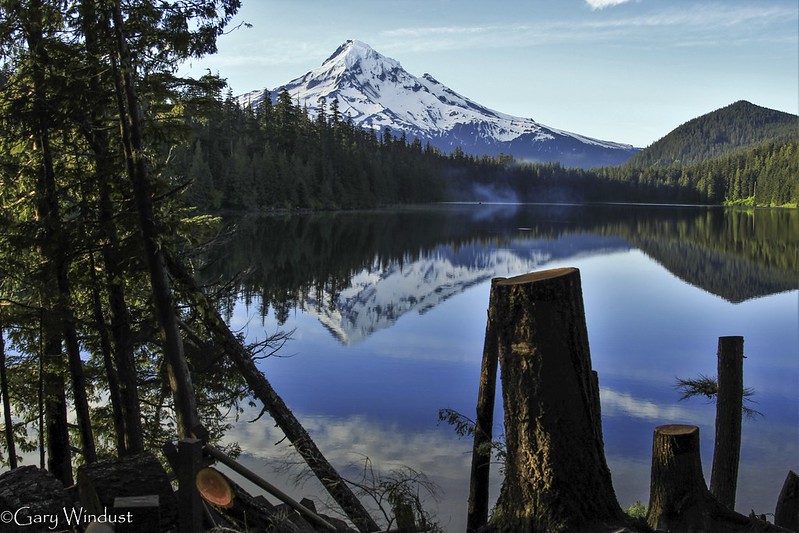 Campers love kayaking and canoeing in the lake, as well as paddle boarding, swimming and fishing.
While you're camping here, you can visit the general store for supplies, hike and mountain bike the 100 plus miles of nearby trails, or check out the nearby waterfalls.
Lake Billy Chinook; Jefferson County
Lake Billy Chinook is an interesting one on our list because it sits at the bottom of a steep canyon in central Oregon.
This Oregon reservoir was created after the completion of the Round Butte Dam in 1964 and is fed by the Crooked River, Deschutes River, and Metolius River near Madras, Oregon.
Camping At Billy Chinook Lake In Oregon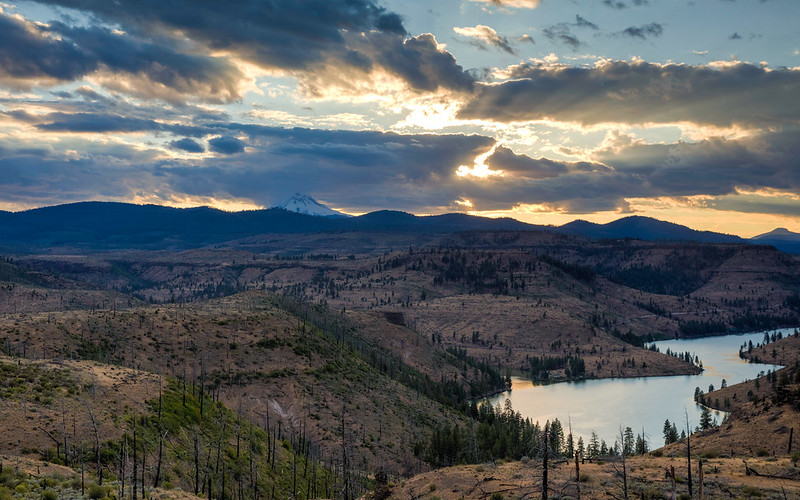 If you want to stay at Lake Billy Chinook, you'll find two campgrounds at Cove Palisades State Park.
You can stay at Deschutes River Campground which is close to two swimming and boating areas on the lake, or stay at Crooked River Campground which is high up above the canyon. There are also a few deluxe cabins you can rent at Lake Billy Chinook if you'd rather not rough it.
Camping at Frog Lake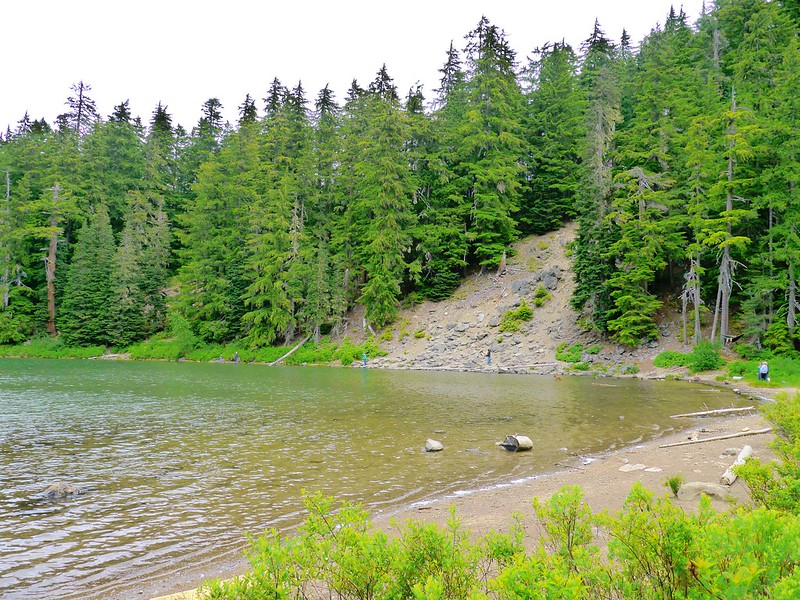 Eight miles south of Government Camp on Highway 26 is Frog Lake. Featuring both a day use area and a campground, Frog Lake is a nice little spot to stop off for a picnic and enjoy views of Mount Hood. Both fishing and swimming are popular at this little mountain lake, and visitors enjoy hiking the Frog Lake Butte trail.
The Frog Lake Campground has 33 spots for camping and is wheelchair accessible. You should make reservations in advance to be sure you get a spot.
Camping At Strawberry Lake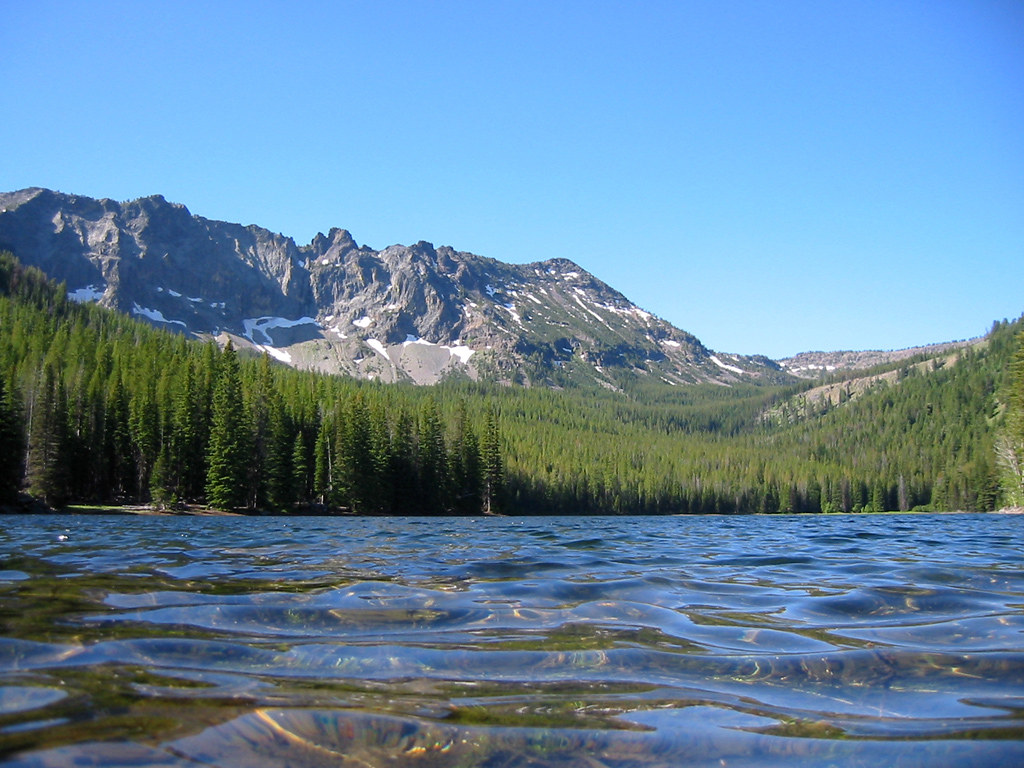 Strawberry Lake is a gorgeous little mountain lake in the Strawberry Mountain Wilderness Area.
While there is a campground, you won't be camping on Strawberry Lake itself. Instead you'll hike into this Eastern Oregon lake via the 6.6 mile Strawberry Lake trail, which starts at the campground.
When you get to the lake, you may be able to use binoculars to spot the resident mountain goats climbing up the steep mountainside. You can check out a video of the wild goats enjoying themselves at Strawberry Lake here.
Check out other reasons to visit gorgeous Northeast Oregon here.
Camping At Detroit Lake In Oregon

Detroit lake is a large 9 mile long lake below Mount Jefferson in the Oregon Cascades.
The lake was created by the completion of the Detroit Dam with the purpose of stopping floods downriver as well as power generation.
When visiting Detroit Lake you'll be able to camp at Detroit Lake State Park, though you'll need to make reservations at this busy campground up to six months in advance to secure a spot.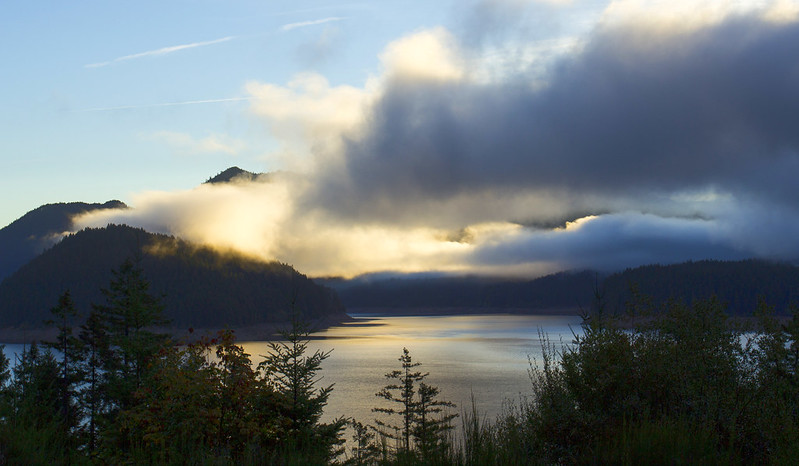 The campground at Detroit Lake offers almost 300 sites along the shores of the lake and has amenities like showers and a playground.
Timothy Lake, Clackamas County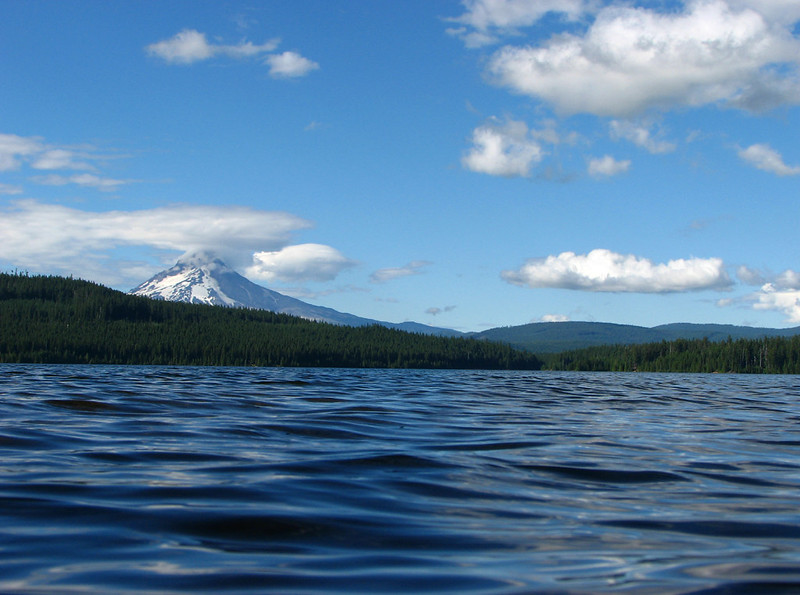 One of the last Oregon lakes we want to share on our best lakes in Oregon list is Timothy Lake. We know we've shared several lakes with views of Mount Hood already, but Timothy deserves a spot on the list too.
From views of Mount Hood, to forest bathing, fishing, horseback riding, mountain biking and hiking, there's a lot to do at Timothy Lake.
Inside the lake fishermen will find rainbow trout, cutthroat trout, Kokanee salmon and brook trout. Timothy Lake is also considered one of the best crawdad spots in Oregon.
When camping at Timothy you'll need to make a reservation at Hoodview Campground (this spot is reservation only).
It's also worth noting that the boat launch here is for registered campers only.
Common Questions About Oregon Lakes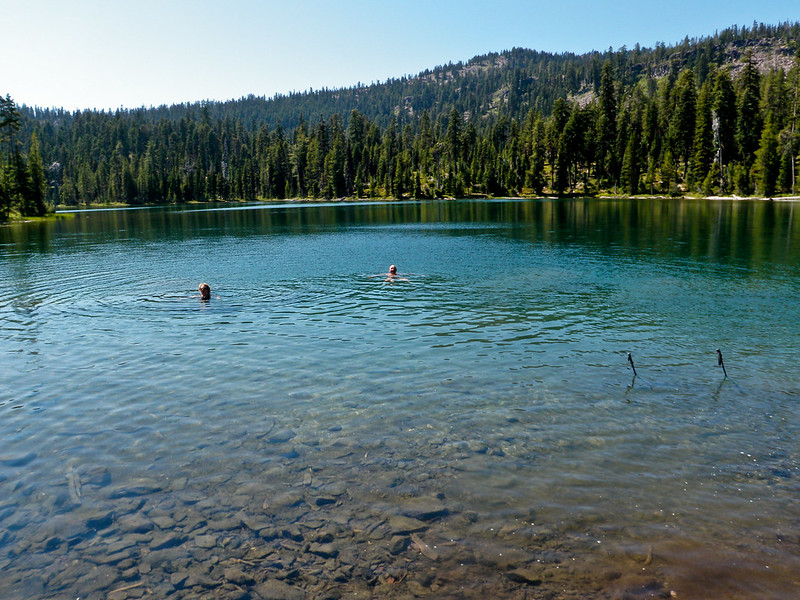 What is Oregon's deepest lake?
What are Oregon's major lakes?

Answer: Klamath Lake, Crater Lake, and Hells Canyon Reservoir.

What lake is Oregon best known for?

Answer: Crater Lake. This lake draws in 500,000 visitors from around the world every year, and the lake was featured on the Oregon state quarter.

What is the cleanest lake in Oregon?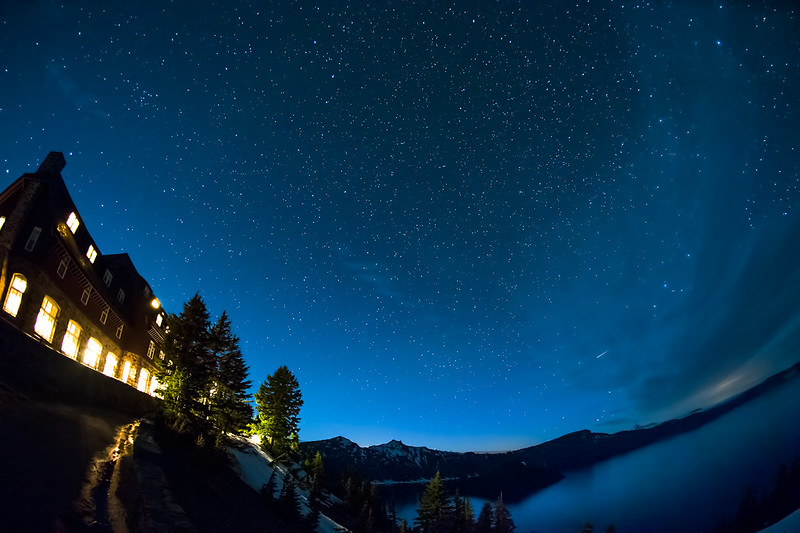 Please Note:
Hiking, camping, exploring, boating, swimming and mountain biking are all at-your-own-risk activities.

Please follow the seven easy principles of Leave No Trace when out in nature to keep our gorgeous natural areas open to the public for future generations.

Always research your destination before you go to be certain it's open.

Check the weather before you leave, let friends and family know where you're going and when you plan to return, and never hike or explore beyond your abilities.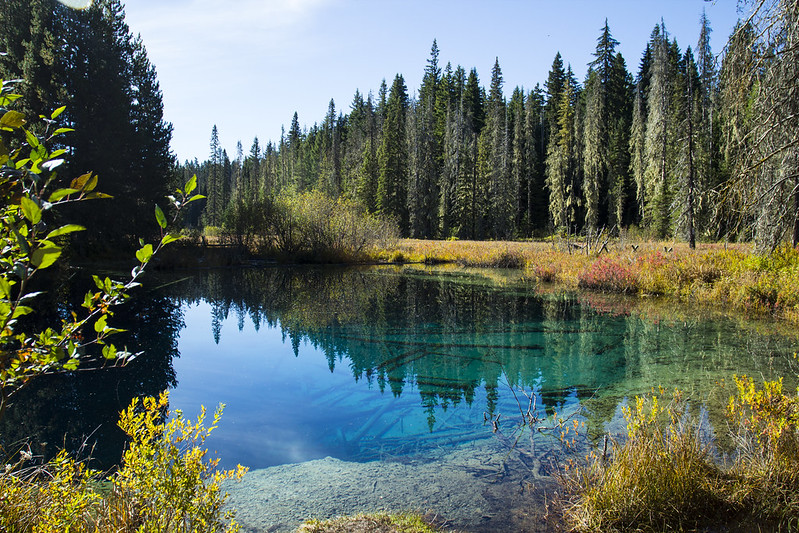 Be sure to check out our Guide To The Best Camping In Oregon, as well as our Guide To The Best Oregon Hot Springs To Soak In For Relaxation.
Did we cover your favorite lake in Oregon? Which of these lakes have you been to? Let us know in a comment and tag the friends and family you want to go to the lake with!