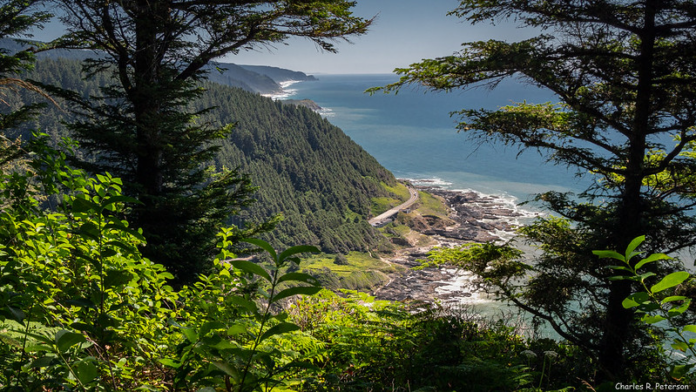 Are you looking for a hidden oasis of outdoor recreation, stunning views and wildlife watching? Look no further than the Siuslaw National Forest in Oregon! The Siuslaw spans over 630,000 acres of coastal range terrain along the Pacific Ocean to the edge of the Willamette Valley and boasts 30 natural lakes.
Whether you're an experienced hiker or casual explorer, this national forest is definitely worth your time. From scenic views on a drive down Highway 101, to endless days discovering its creeks, trails, dunes, and beaches—there is something here for nature lovers of all stripes. Come discover what awaits within the magic of Siuslaw National Forest today!
Sign up for monthly emails full of local travel inspiration and fun trip ideas. In each newsletter we'll share upcoming events, new things to do, hot dining spots and great travel ideas.
About the Siuslaw National Forest
Located in the Oregon Coast Range, the Siuslaw National Forest is unique in that it is bordered by both the Willamette Valley and the Pacific Ocean. And it's one of only two national forests in the lower 48 that can claim oceanfront property! There are also four major rivers flow out of the Siuslaw National Forest and into the Pacific: the Nestucca, Alsea, Siuslaw, and Umpqua (a Wild and Scenic River). The sprawling coastal forests offers an array of landscapes to explore, from stunning coastline vistas to mossy old-growth forests.
With the high rainfall and mild winters, the Siuslaw National Forest is a great place for a variety of plants to grow. The forest is divided into two distinct vegetation zones: the Sitka spruce and the western hemlock. The hardy Sitka spruce zone is where the coast influence of mild temperatures, winds, and dense fog discourages other types of vegetation. On the other hand, western hemlock grows well in the shade beneath the dense Douglas-fir canopy. Both zones contain freshwater, upland, offshore, and estuarine habitats that support a wide variety of vegetation, fish, and wildlife.
The bulk of the forest sits near the Central Oregon Coast between Newport and Florence, but there are actually three designated wilderness areas in the Siuslaw National Forest with two ranger districts to serve them.
What To Do At Siuslaw National Forest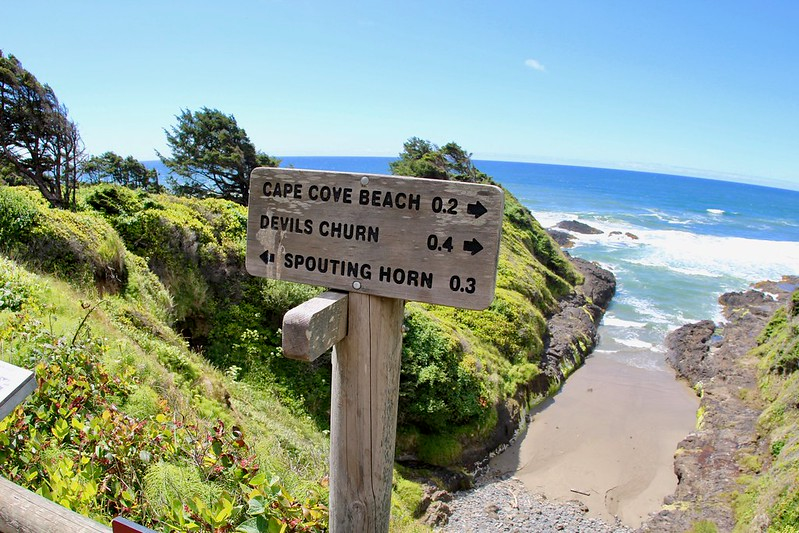 The Coast
In my opinion, the central coast has some of the most incredible scenery in the state, and a great place to start is at the Cape Perpetua Visitor Center.
Cape Perpetua – At 800 feet is the highest headland reachable by car on the Oregon coast). Here you can explore tide pools, the infamous Thor's Well, or hike on one of several trails that weave through old growth forest.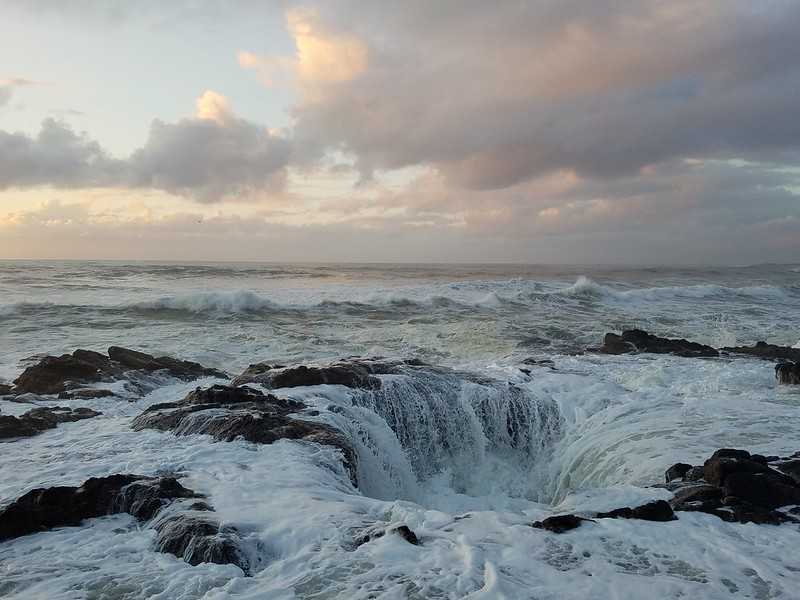 Two of the best hikes are the 2.7 mile long Saint Perpetua Trail, or the 6.4 mile loop that head up Gwynn Creek and brings you back to the trailhead via Cook's Ridge.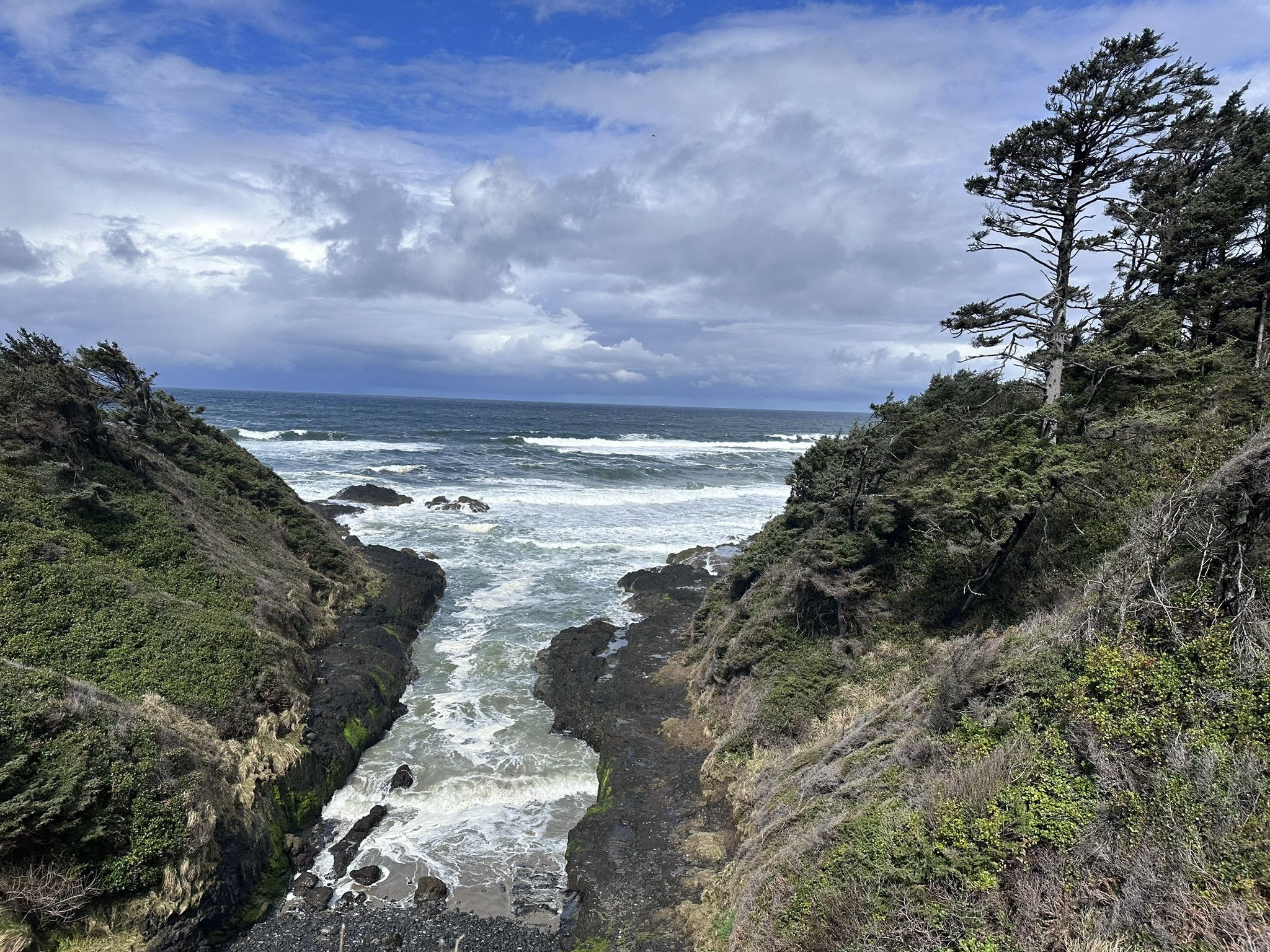 The Oregon Dunes – Although every inch of the Siuslaw National Forest is worth exploring, one standout feature is the incomparable Oregon Dunes National Recreation Area. This is a stunning expanse of shifting sand dunes where you can hike, camp, go horseback riding, paddle around Siltcoos Lake, or rent a dune buggy for the day from one of the many outfitters in the area.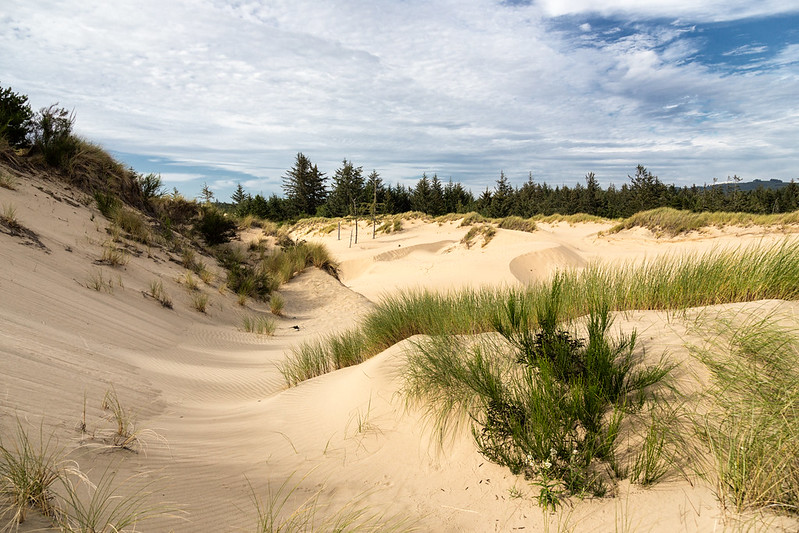 The sand dunes here are some of the largest coastal dunes in the entire world and will leave you feeling like you've visited another planet. The nearby tidal flats and marshes also make for perfect bird watching where you can see bald eagles, great blue herons, or snowy plovers.
Heceta Head – Believed to be the strongest light on the Oregon Coast, the Heceta Head Lighthouse is one of the most picturesque you can find. There's a short hike (.5 miles) to get up to the lighthouse where you can pop into a staff-guided tour or check out the adorable B&B that was built in 1893! This is also an excellent spot for whale watching in the winter and spring.
RELATED: Oregon's 11 Most Majestic Lighthouses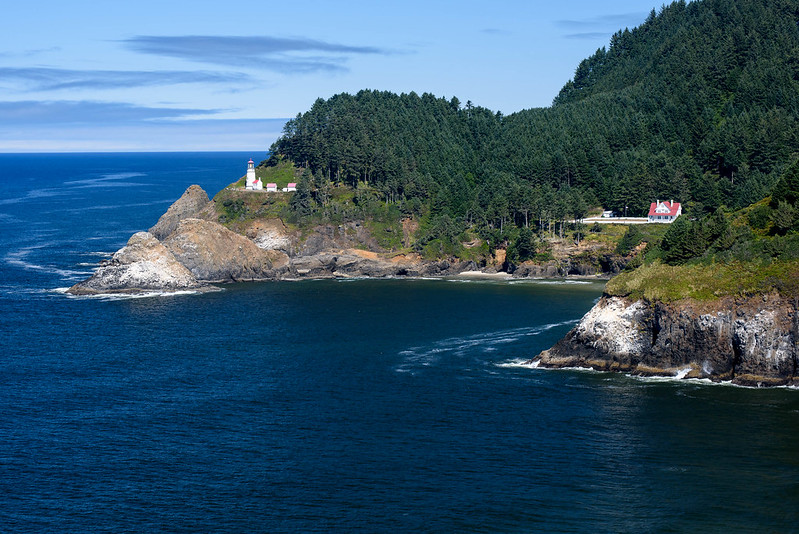 Hobbit Beach – This short trail is sure to make you feel like you've just stepped into the Shire. Take the half-mile trail though moss-covered Sitka spruce into a cave-like tunnel of trees and emerge onto a hidden beach.
RELATED: Hike The Magical Hobbit Trail To a Secluded Oregon Beach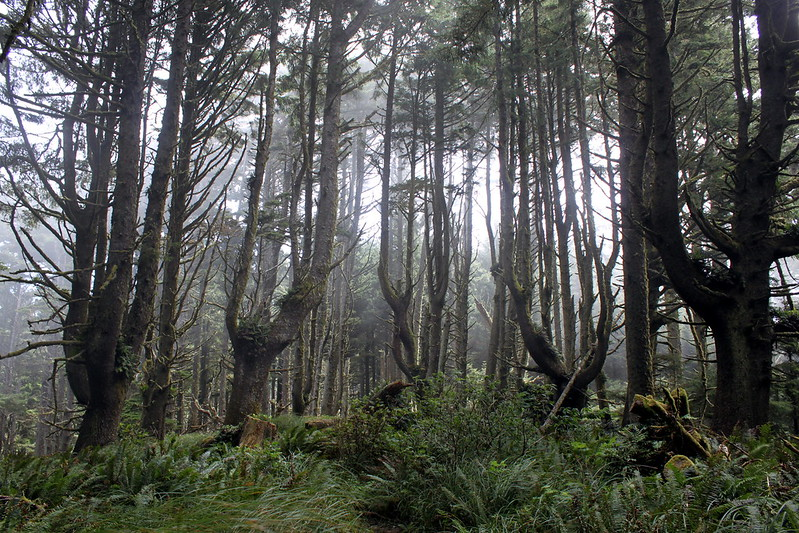 The Inland Forests
Kentucky Falls Trail – This stunning hike takes you by three waterfalls as you make your way through old growth forest. You'll hit upper Kentucky Falls after about .6 miles, then Lower Kentucky Falls and North Fork Falls after another 1.5 miles where you'll turn around and head back along the same trail you took in. DO NOTE that Google Maps can lead you astray when heading to the trailhead, so it's best to print out the directions found here so you won't get lost.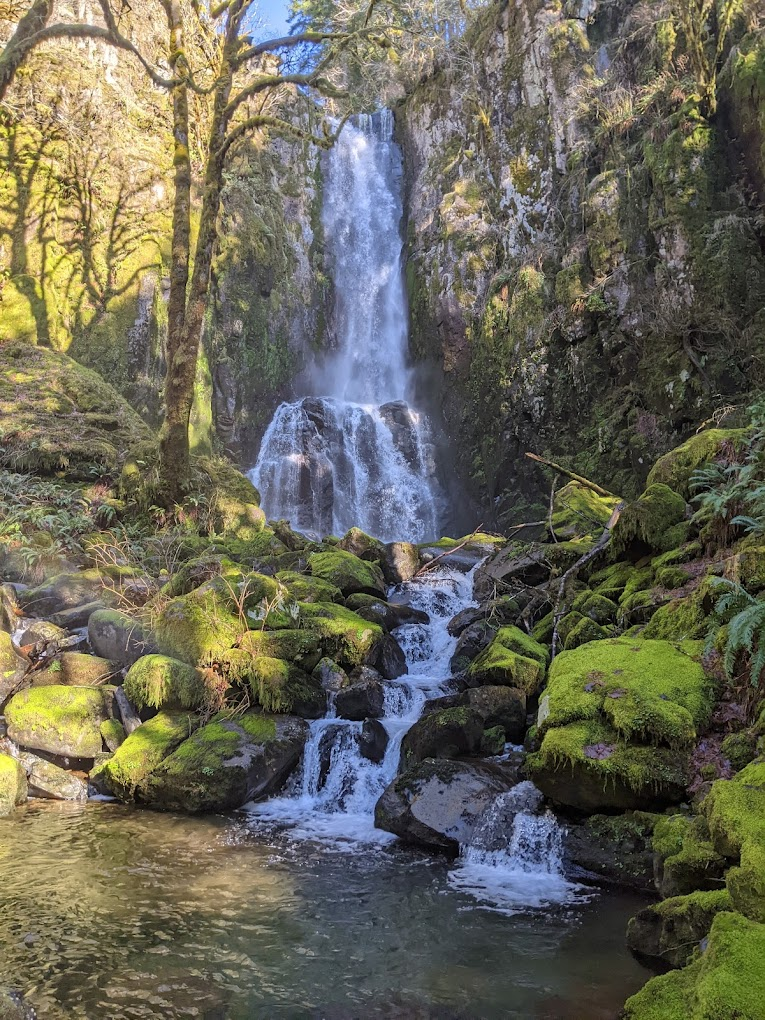 Mary's Peak – At 4,097 feet Mary's Peak is the highest point in the Coast Range, and the 5.2 mile out & back hike is rated by most people as moderately difficult. That said, the trail is well-maintained and offers stunning views of the natural beauty of the surrounding area. It's also a great place to catch wildflowers in late spring/early summer or for mountain biking.
RELATED: 17 Oregon Coast Hikes That Will Leave You Speechless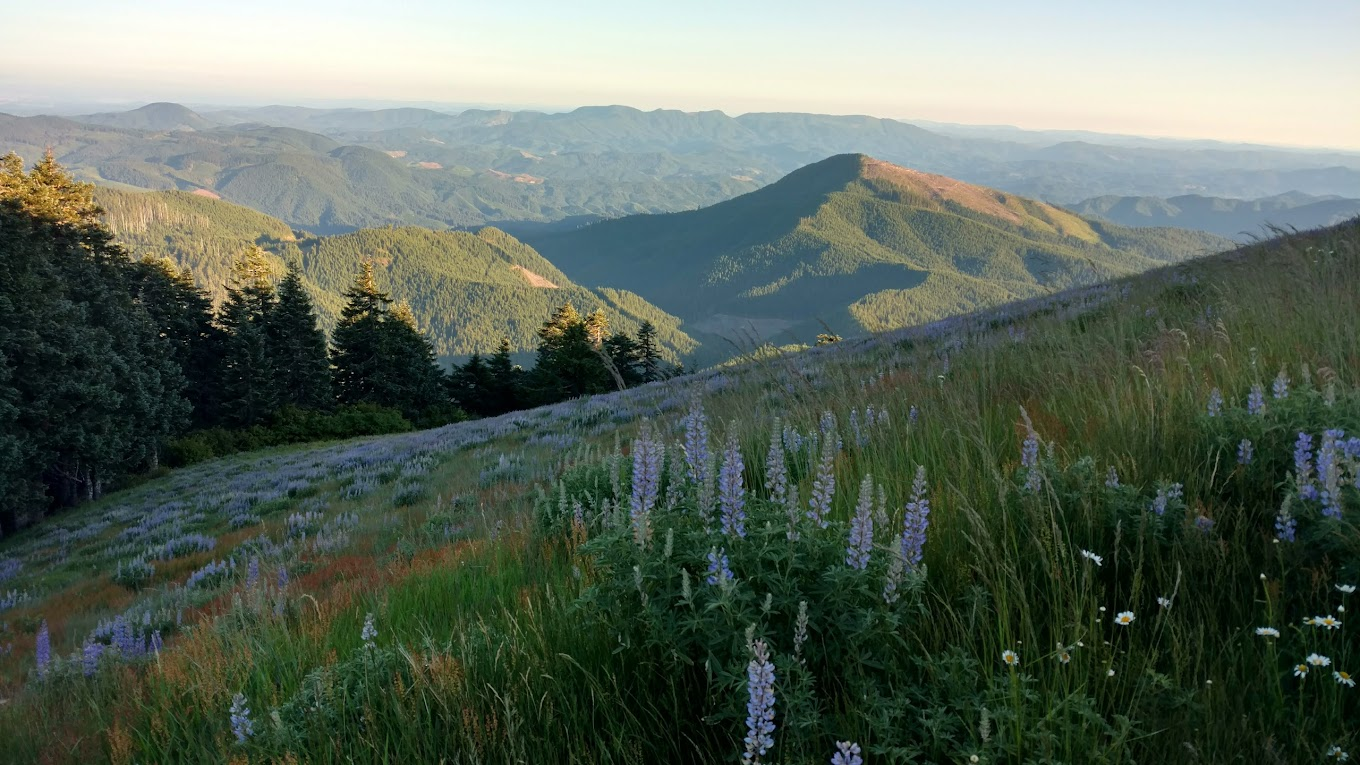 God's Thumb – This is a fun but relatively tough hike just north of Lincoln City. A great trail for a sunny day, but probably best to avoid it if there's been a lot of rain as the trail can get very muddy. From the top, you'll get views of Cascade Head and Lincoln Beach.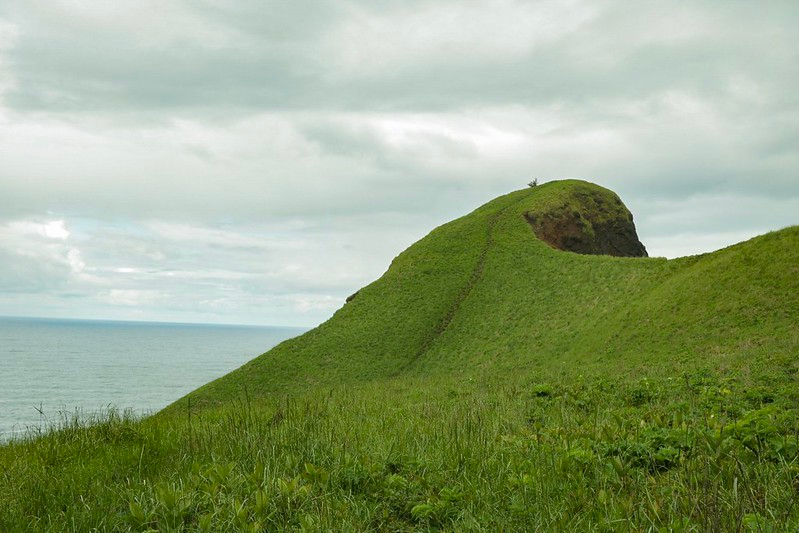 RELATED: God's Thumb – A Breathtaking Hiking Trail in Lincoln City
Where To Stay in the Siuslaw National Forest
Camping
There are neatly 40 different campgrounds in the Siuslaw National Forest. Camping in the Siuslaw National Forest is an affordable and scenic way to disconnect from the hustle and bustle of everyday life and reconnect with nature. Whether you're a seasoned camper or a first-timer, there is something for everyone to enjoy in the Siuslaw National Forest.
Rock Creek Campground
This small campground is nestled in a forest of tall spruce and fir trees along Rock Creek. The beach can be accessed by a half mile trail which makes it more secluded than other spots along the coast.
Eel Creek Campground
Staying at Eel Creek Campground will get you up close and personal with the ethereal Oregon Dunes. Plus, you'll have easy access to the John Dellenback Dunes Trail, a 5.5 mile long trail that will take you through the dunes and out to the beach. It's one of the coolest hiking trails on the coast, but you'll need to keep an eye out for blue poles marking the way since my of the "trail" is just sand.
Tillicum Beach Campground
With roomy, mostly spread-out sites (many with ocean views!), Tillicum Beach Campground is beach camping at its finest. This campground offers direct access to the beach, but you will have to navigate a long set of stairs then climb over some boulders to get there. Also, if you're visiting in the winter months, some of the sites will be flooded out so call ahead of time to see what's dry.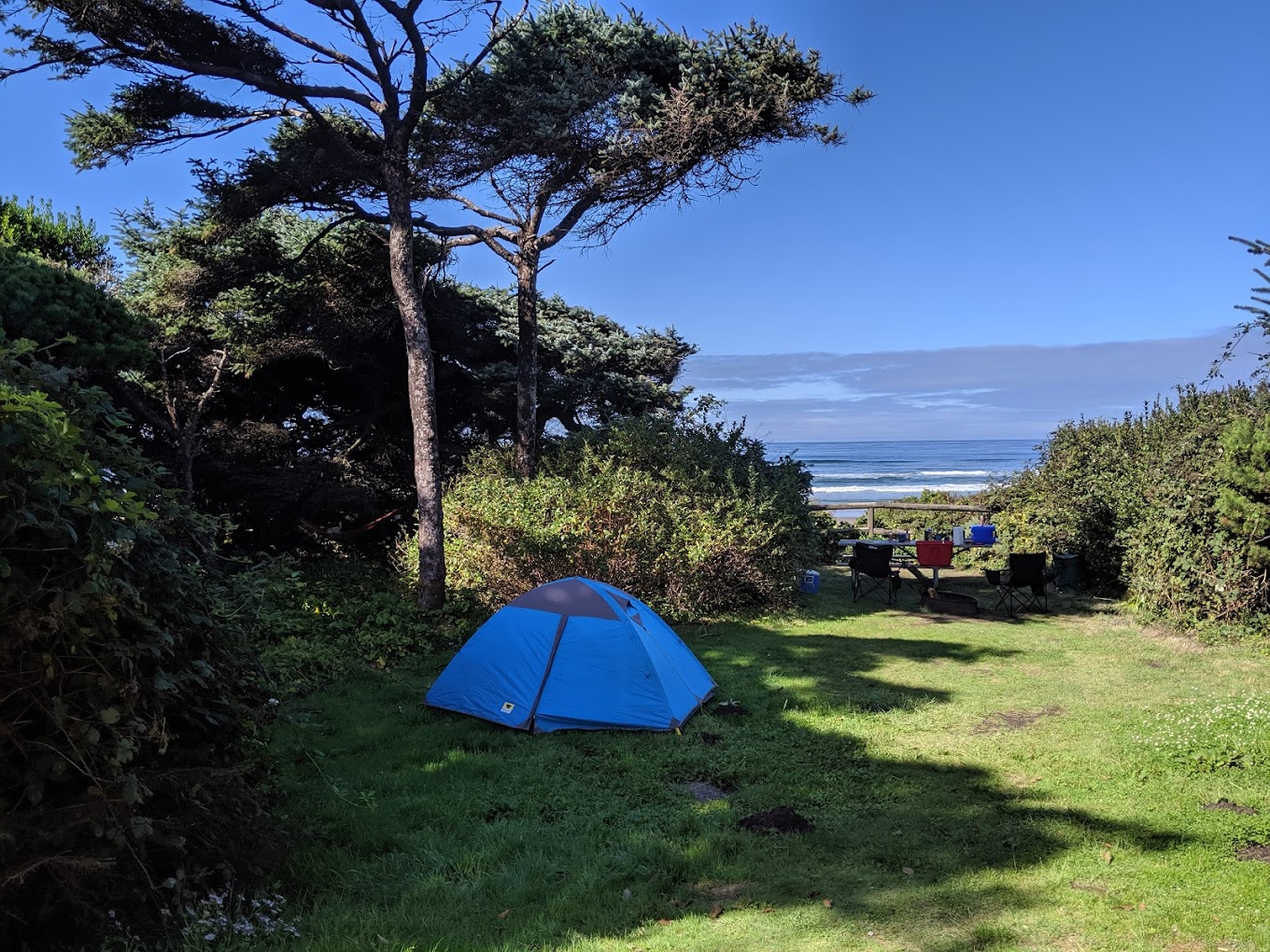 Sandbeach Campground
Camping at Sandbeach in Cloverdale is the perfect spot to set up a base camp for exploring the Sand Lake Recreation Area with sites that have direct access to the beach. Note that this is definitely a campground for ATV enthusiasts, so if you're looking for a quieter coastal getaway, this may not be your best bet.
RELATED: Top 26 Oregon Coast Campgrounds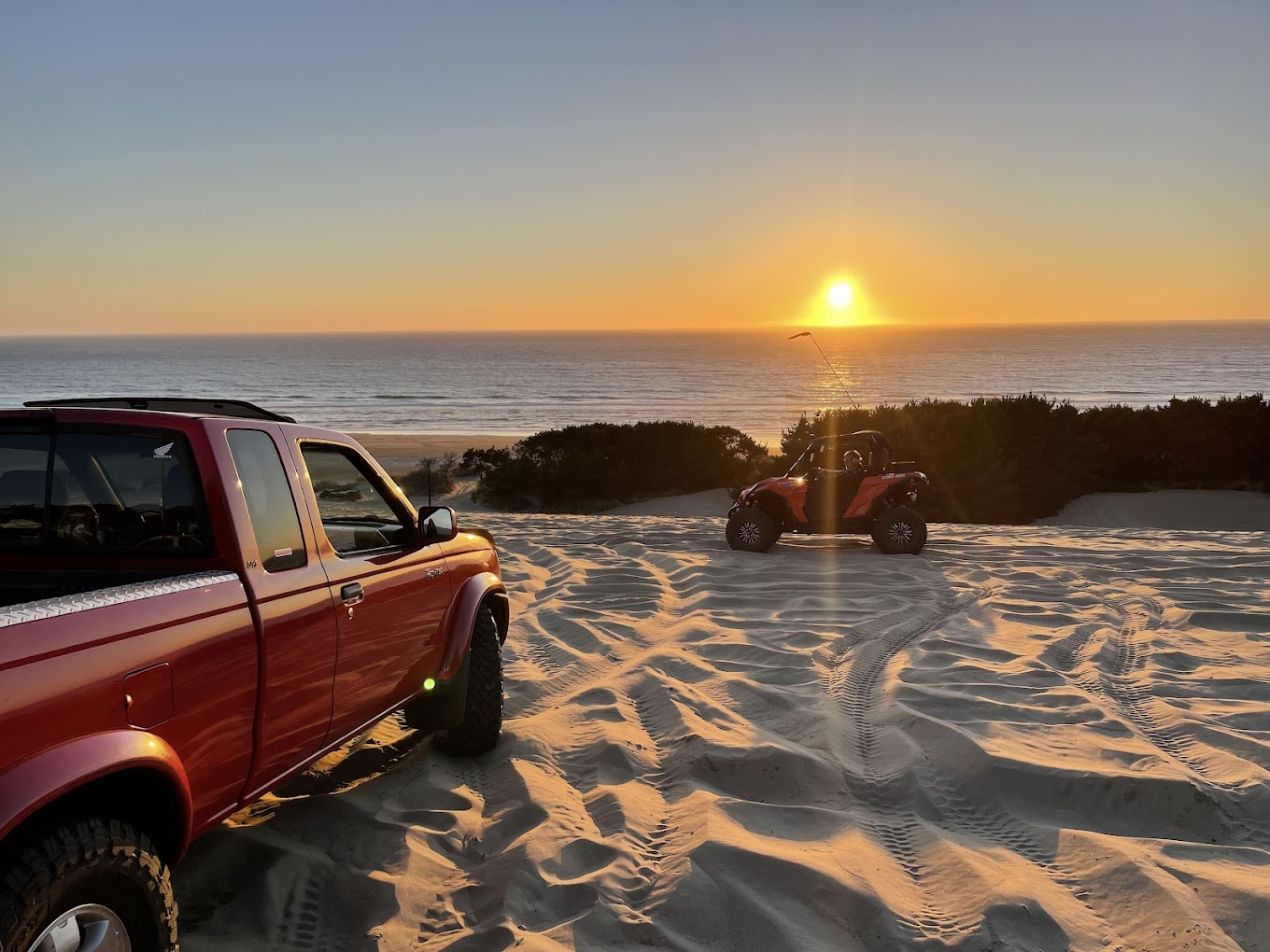 Other Lodging
For those travelers who want access to all the recreational activities without the tents, your best bet is to grab a hotel or vacation rental on the beach, but there are some great options!
Try the Fireside Motel or Yatel Motel, both in Yachats and just a short walk to the beach. Or, check out Salmon Harbor Landing in Winchester Bay for rooms with full kitchens.
Frequently Asked Questions
The Siuslaw National Forest is a truly unique and beautiful forest that offers an abundance of outdoor activities to explore. From fishing, hiking, and mountain biking to taking in the sights of the native wildlife and plants, it is a destination for visitors of all ages and skill levels alike. If you're never been to the area before, planning ahead is crucial to ensure an unforgettable and safe experience.
When is the best time to visit Siuslaw National Forest?
The most popular time to visit will be between May and October, but much of the forest will still be accessible year round due to its relatively temperate climate.
How should I plan my time?
Start by researching the park's trails and routes to determine which ones align with your fitness level and interests. And although nothing is guaranteed, you should check the weather to make sure you're prepared for the elements. Next, download a map and bring a reliable GPS device, especially if you'll be hiking. Finally, let someone know where you're going and when you expect to return.
What do I need to bring?
Passes and permits – Many of the parks and day-use areas require a fee (typically $5), or you can buy an annual Northwest Forest Pass for $30 that's good in numerous recreation sites throughout Oregon and Washington state (I don't leave home without mine!).
Also, if you plan on driving a dune buggy or other OHV (and you really should!) you'll need an Off-Highway Vehicle (OHV) permit from the state. You can purchase this ahead of time online for $10, but most OHV retailers will also offer them.
Outdoor Gear – Even in the summer, the weather in Oregon can be finicky so it's always a good idea to bring a raincoat and an extra pair of dry socks and shoes with you. Remember to pack plenty of water, snacks, and protective gear such as sunscreen and insect repellent.
Tide Table – If you're exploring the coast you need to be aware of what the tides are doing. Check out our Oregon Coast tide tables before you head out. For instance, the best time to see Thor's Well in all its glory is at high tide, while the best tide pool viewing will require a low tide.